Have you ever seen a living room and thought, wow that room is just so glamorous? How did they do that? Well, if the answer is yes, then this post is for you because today I'm going to share with you the 29 most glamorous living room decor ideas you've ever seen. These ultra glam living rooms are fit for a princess, queen, or your everyday all-around girlboss!
Glam Living Room Decor
Here are our favorite glam living rooms for your decorating inspiration! You'll find many common elements of glam decor including metallic decorations, crystal chandeliers, marble furniture, and pink flowers.
The living room is always tough to design as it's such an important and central part of your home, but our hope is that our guide can assist you along the way! It's already a good thing that you have narrowed down your style to glam. So you have that going for you, already!
Purple Velvet Chaise Lounge
An elongated chaise lounge can instantly add glamour to any space – from the living room to the bedroom! Velvet is a luxurious material that exudes glamour. This is definitely the ultimate sophisticated glam living room.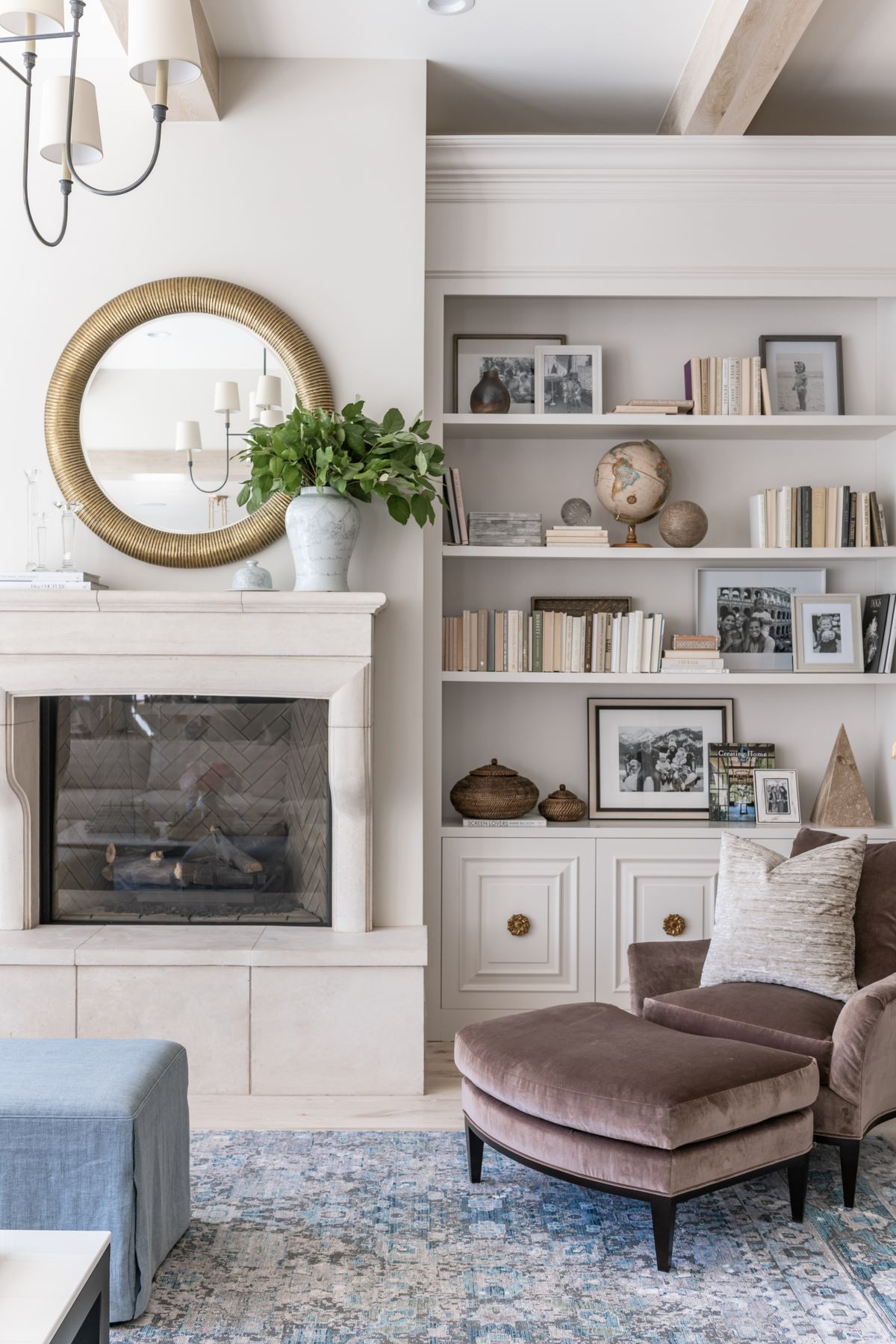 Black and Gold Coffee Table
Black and gold is a winning combination when it comes to dramatic glam decorating.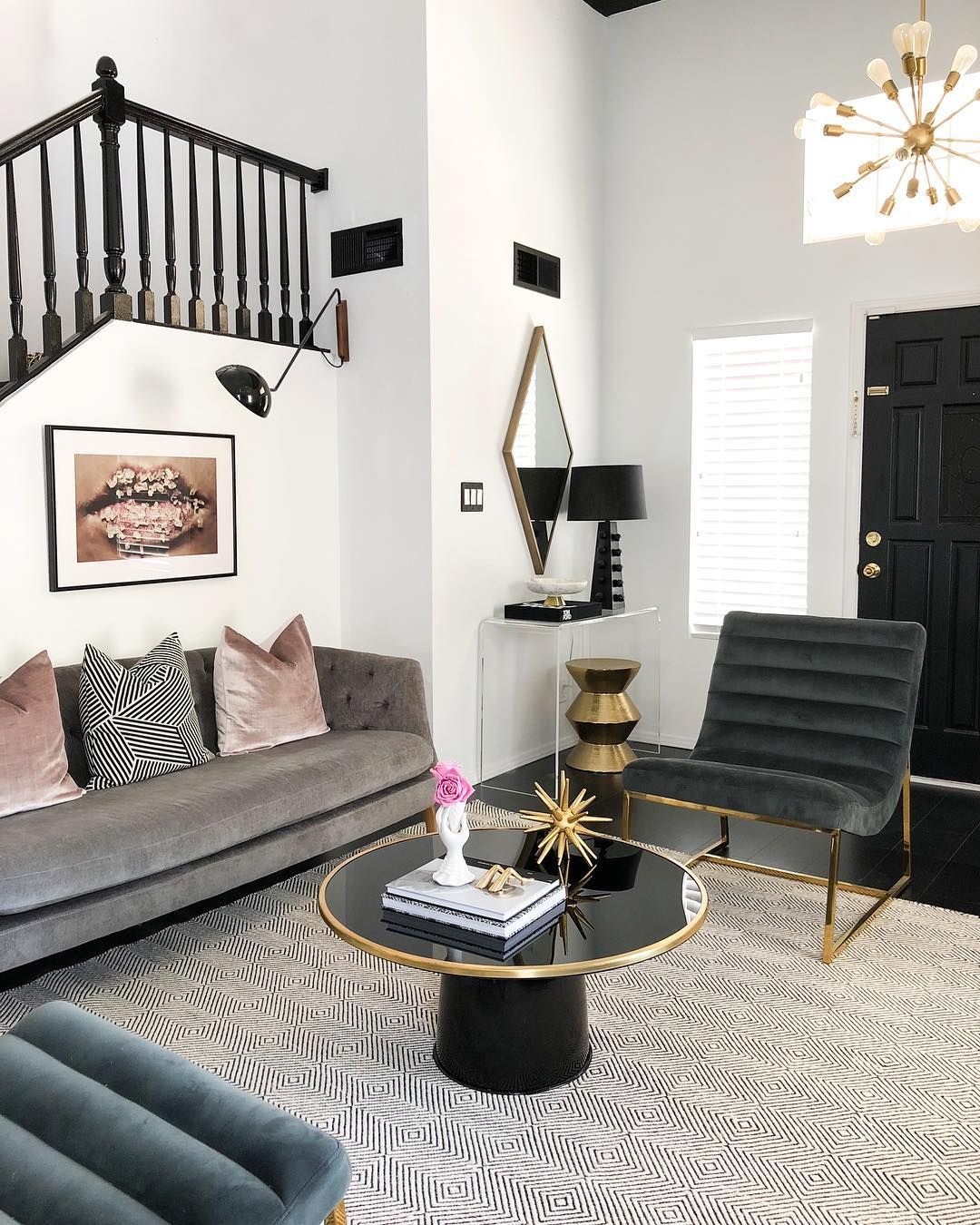 Silver Furniture and Decor
Metallic decorative elements are ever present in glamorous homes. Whether you go with silver, gold, or champagne, opting for many metallic furniture and decorations is always a good idea!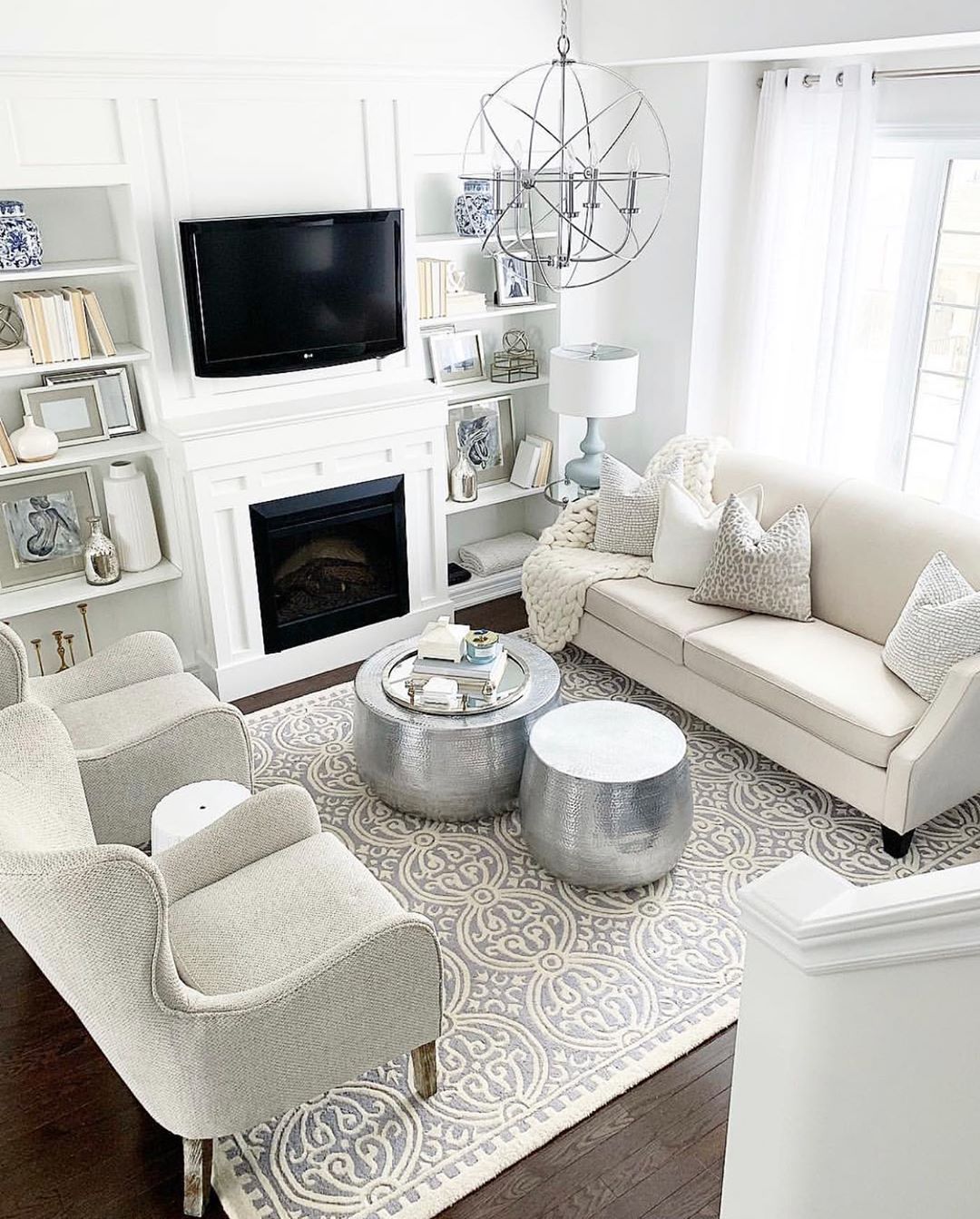 Tufted Sectional Sofa
Tufted furniture and sofas specifically have always given an elegant touch to a space.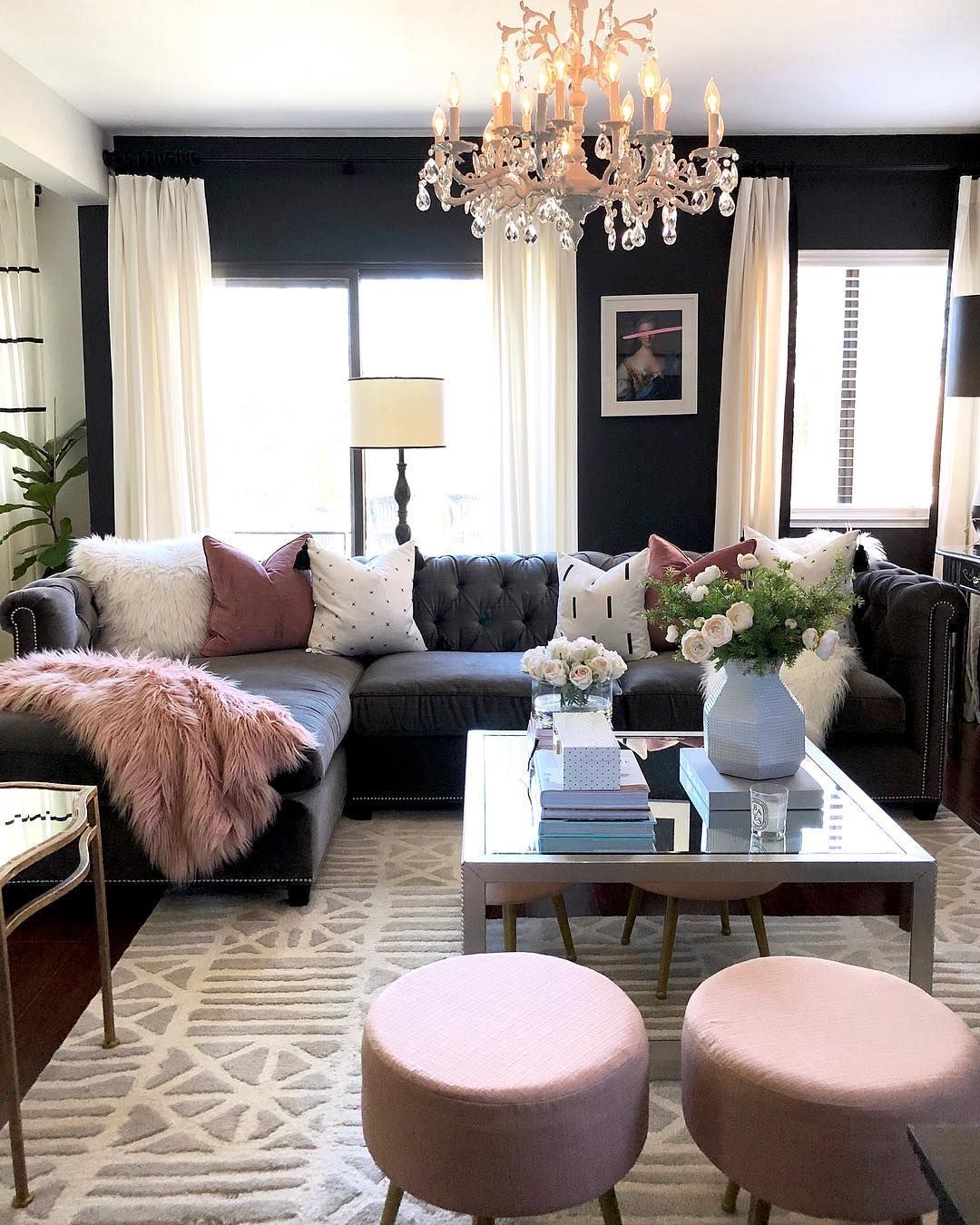 Fresh Pink Roses and White Oval Coffee Table
Beyond the living room, every glam space needs fresh pink roses! The white marble oval coffee table adds an extra feminine touch. It also prevents bruises from sharp table corners!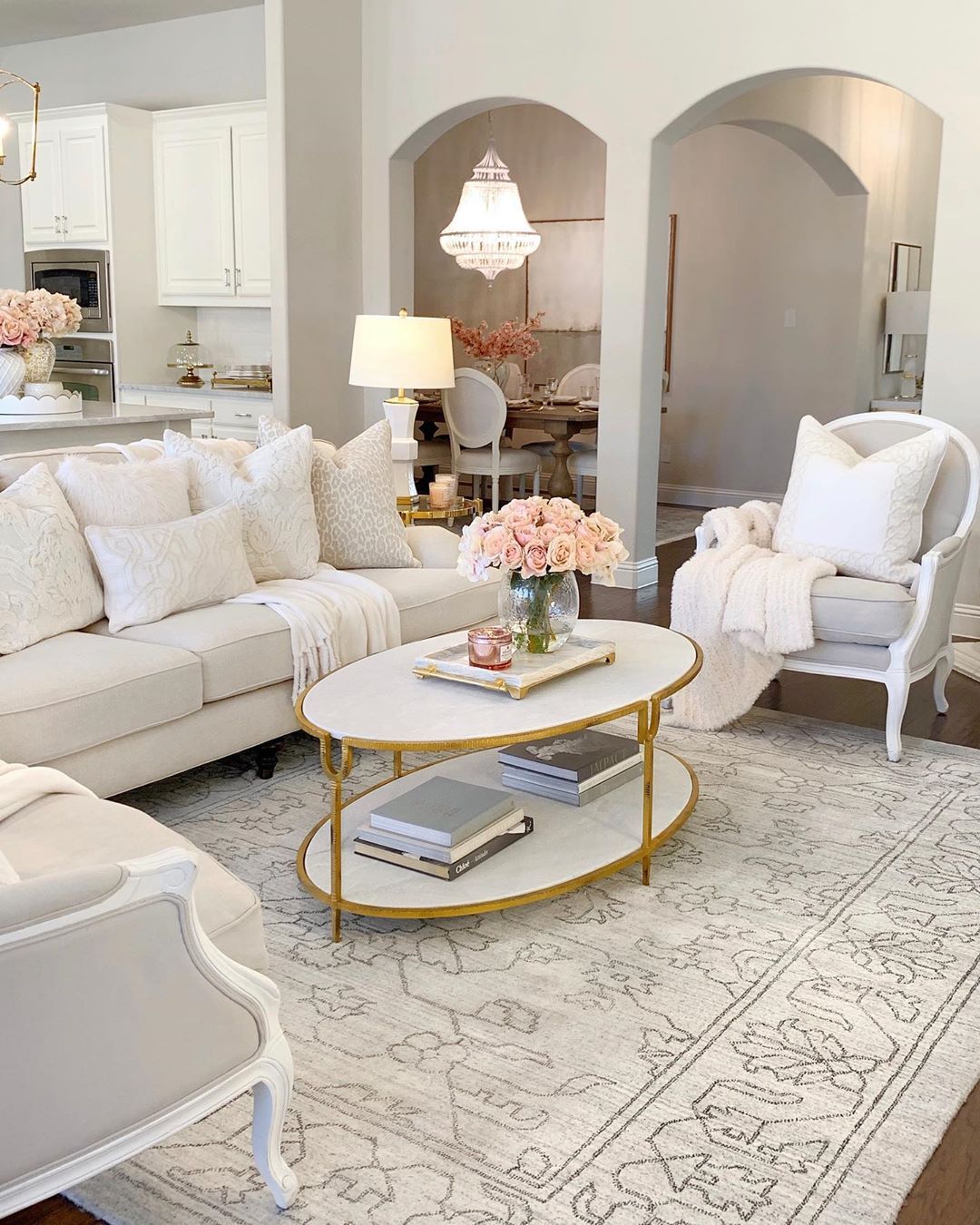 White Ceramic Garden Stool
I saw a few of these white ceramic garden stools in my search for beautifully glamorous living spaces. They are handy little pieces of furniture for use as extra seating or as a side table for your flowers!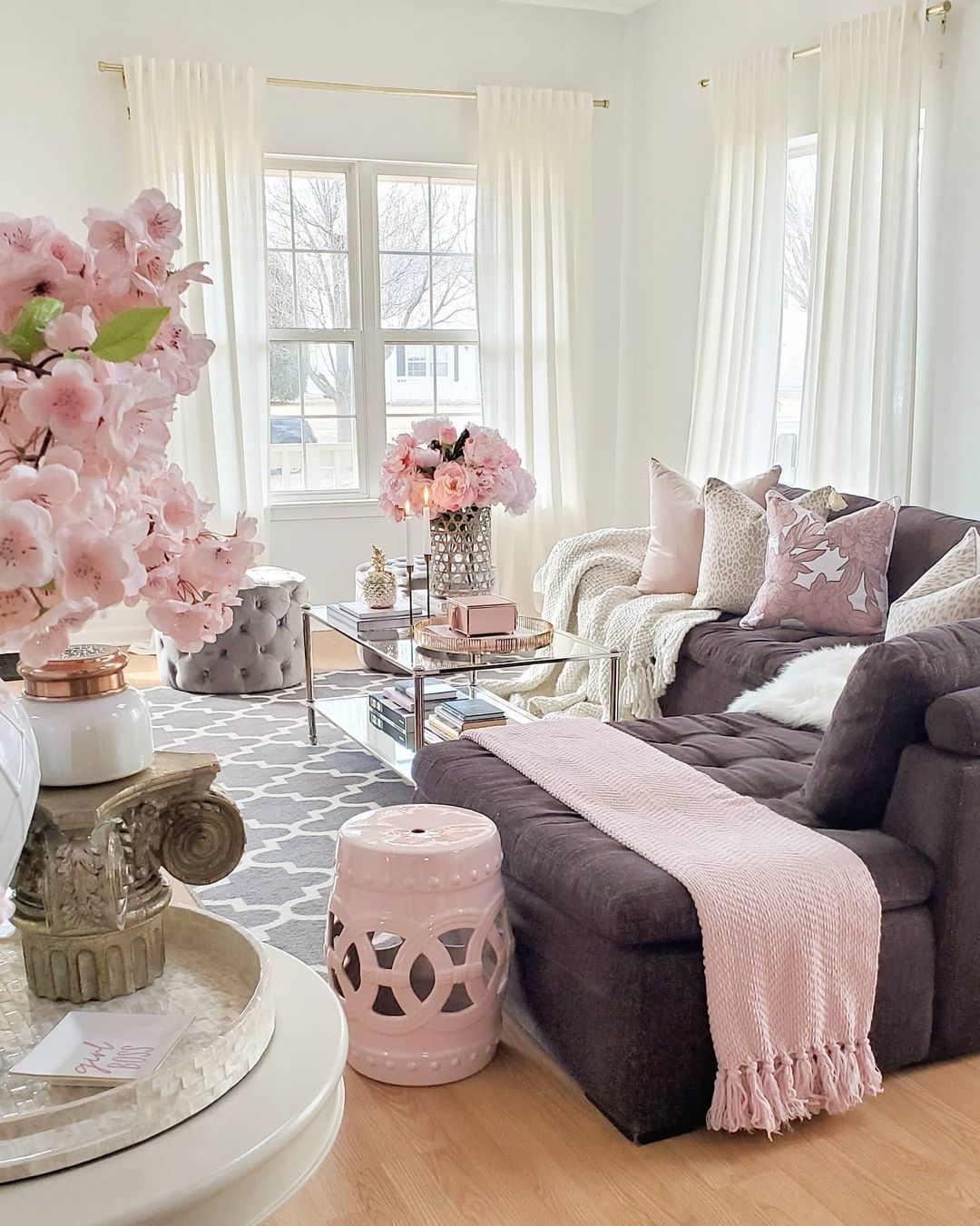 Gold Frame Glass Coffee Table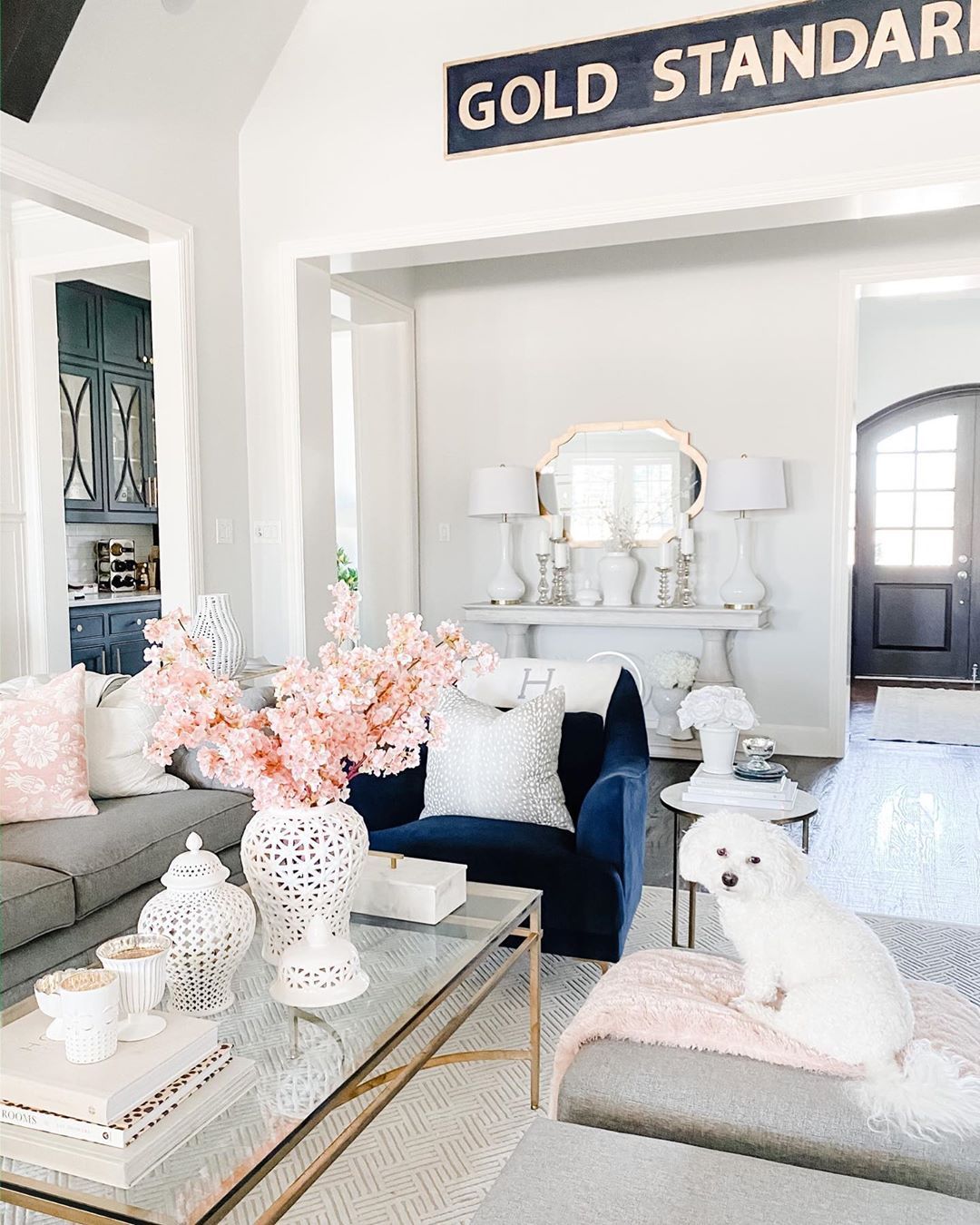 Silver Coffee Table and White Faux Fur Throw Blanket
This silver coffee table creates an icy, glam vibe in this living room. The faux fur throw blanket was the perfect accessory for this glam sofa!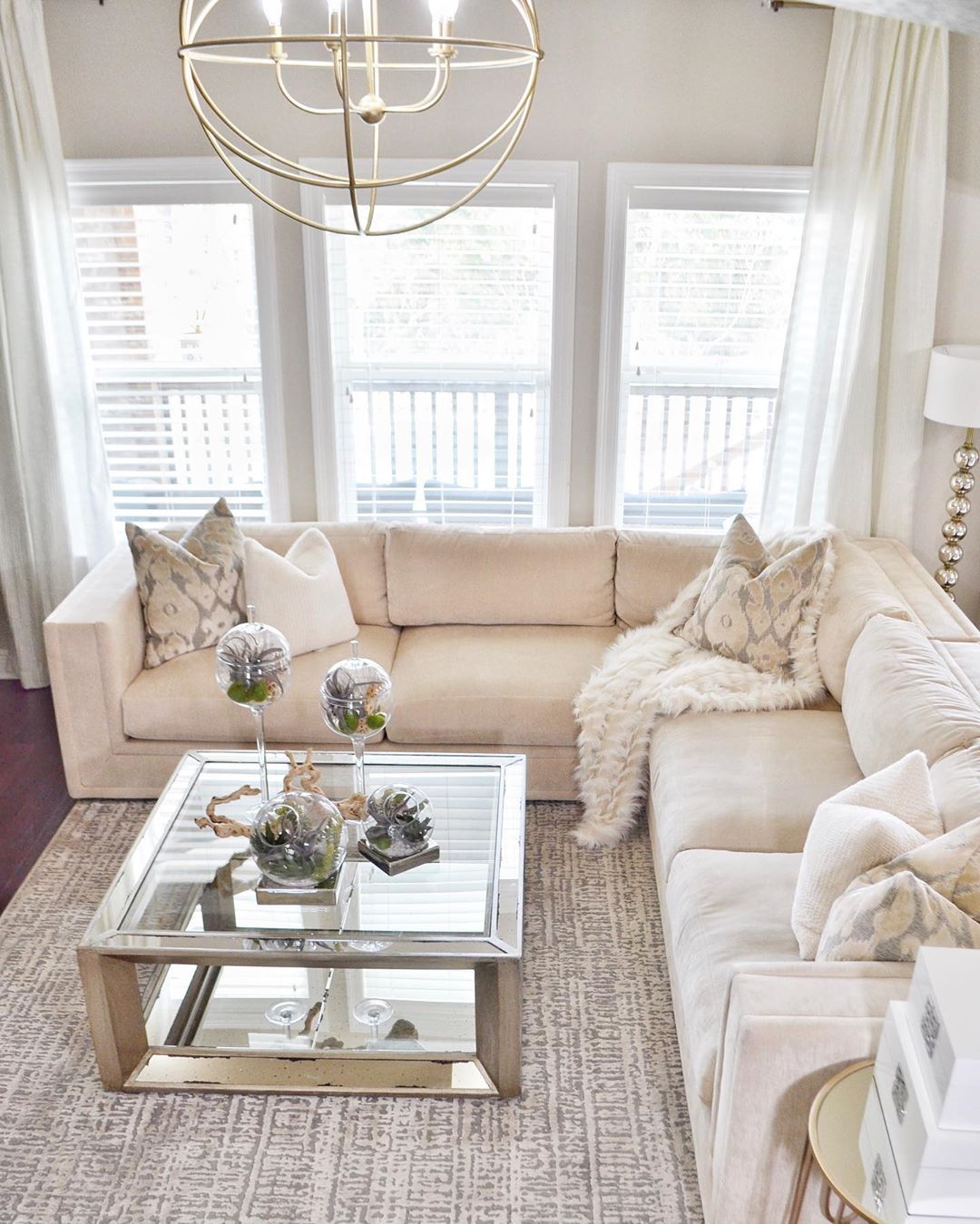 Haute Couture Art and Books
The Chanel coffee table book and high fashion artwork on the wall give this living room an extra Vogue-vibe.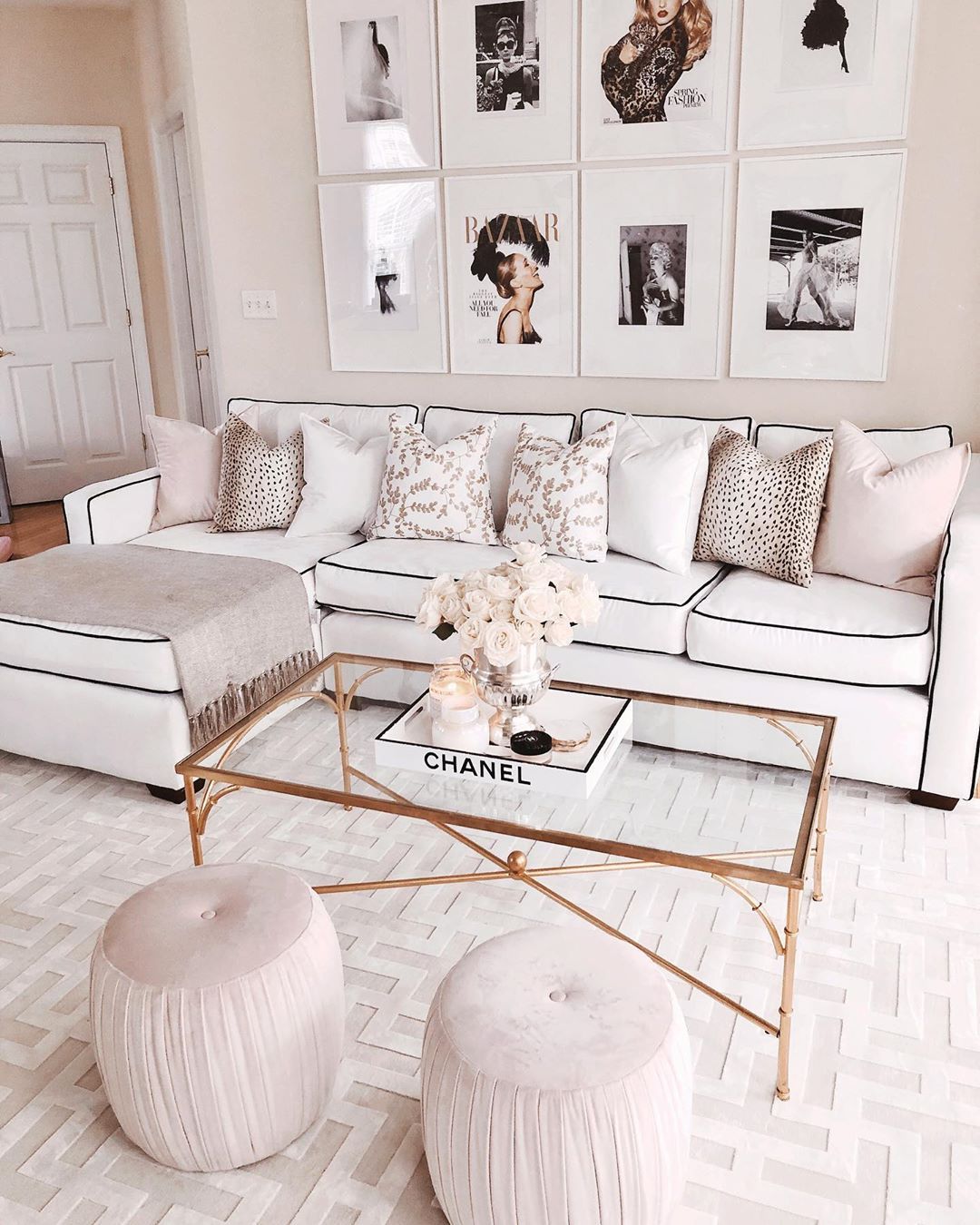 Mirrored Modern Coffee Table
Mirrored furniture is a popular choice for creating luminous glam family rooms.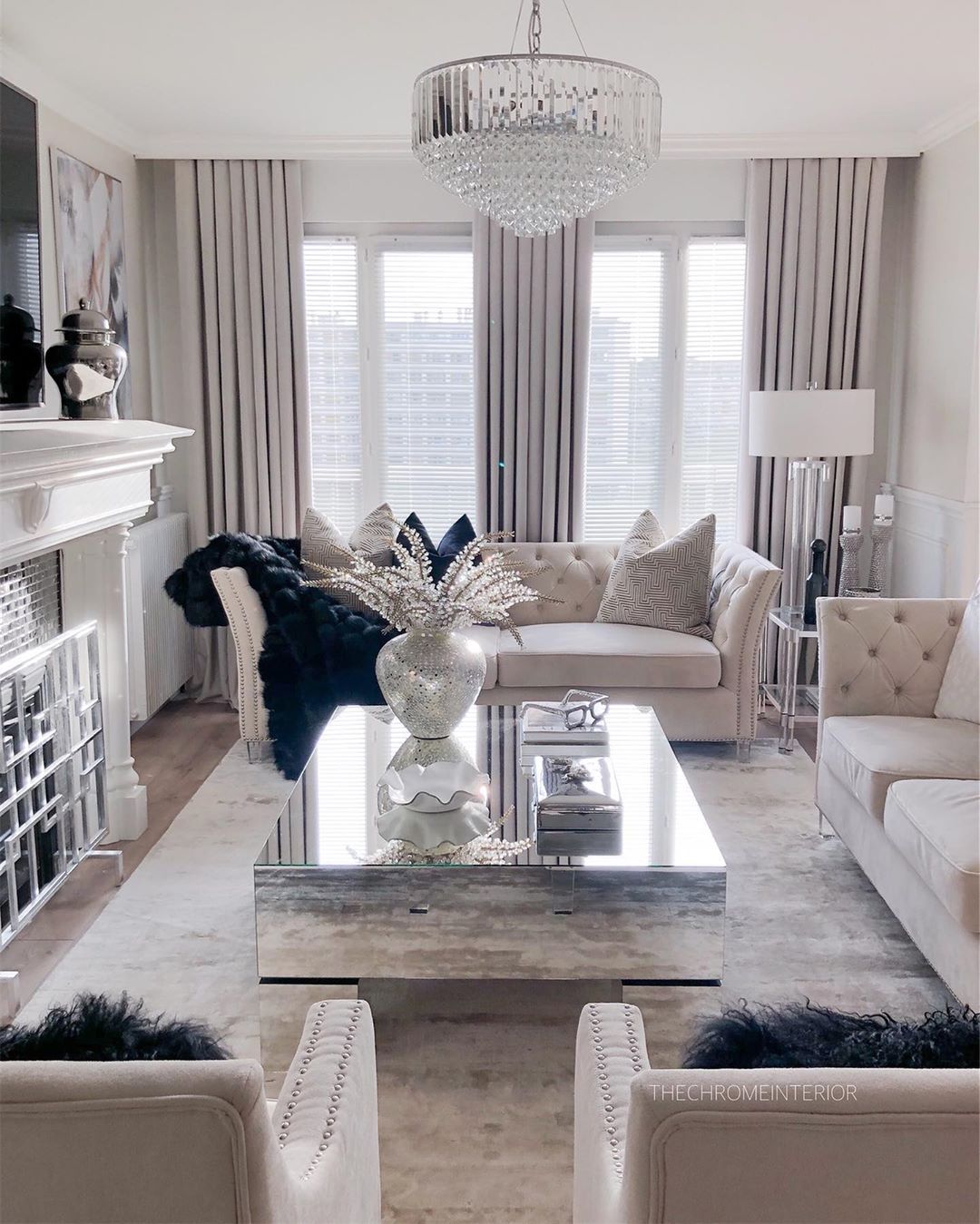 Black Sofa and Coffee Table
A black sofa and black coffee table isn't for the faint of heart. This dramatic living room might look even more interesting with a black marble coffee table!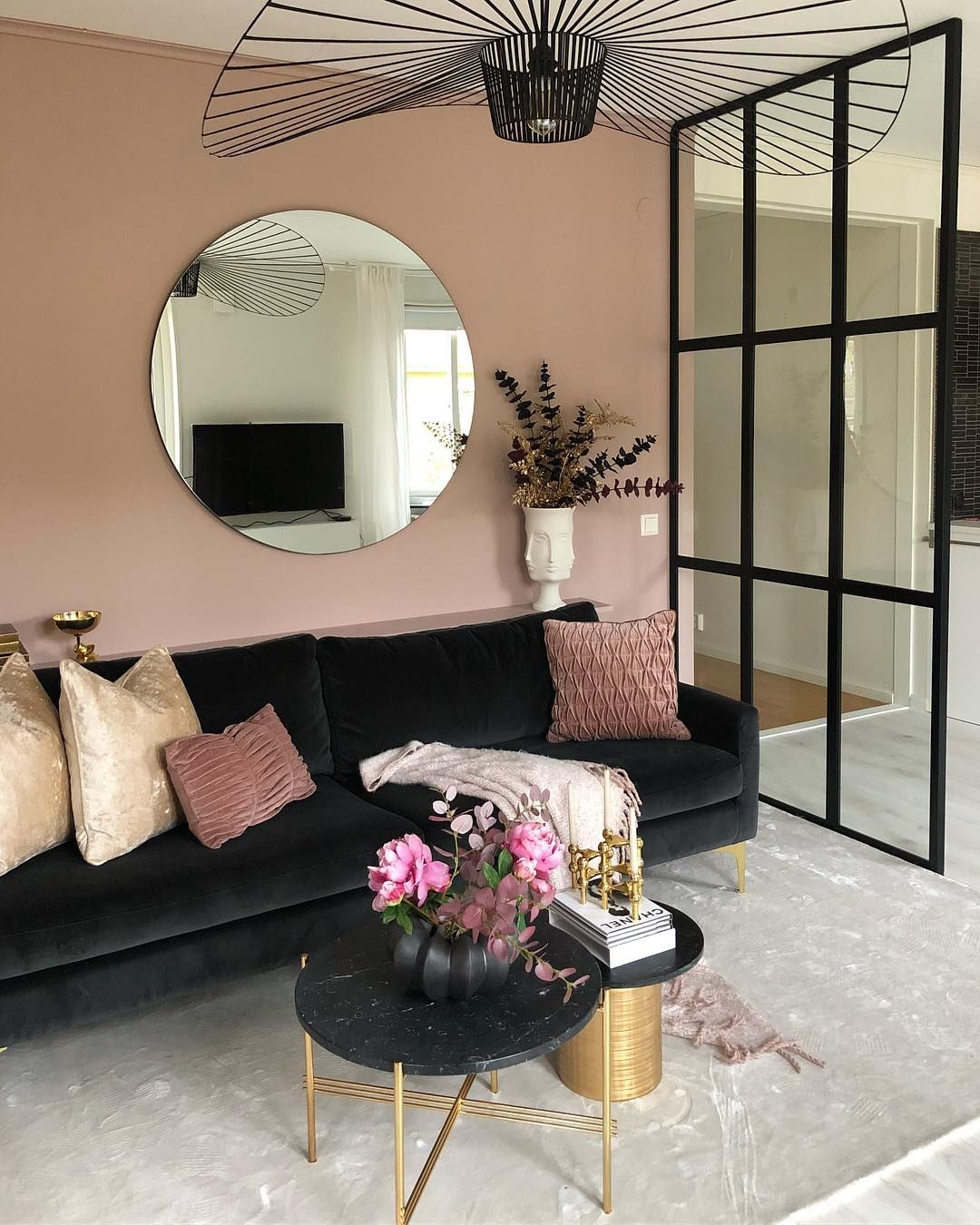 Matching Gold Mirrors Around Fireplace
I love these matching antique style gold mirrors surrounding this majestic fireplace.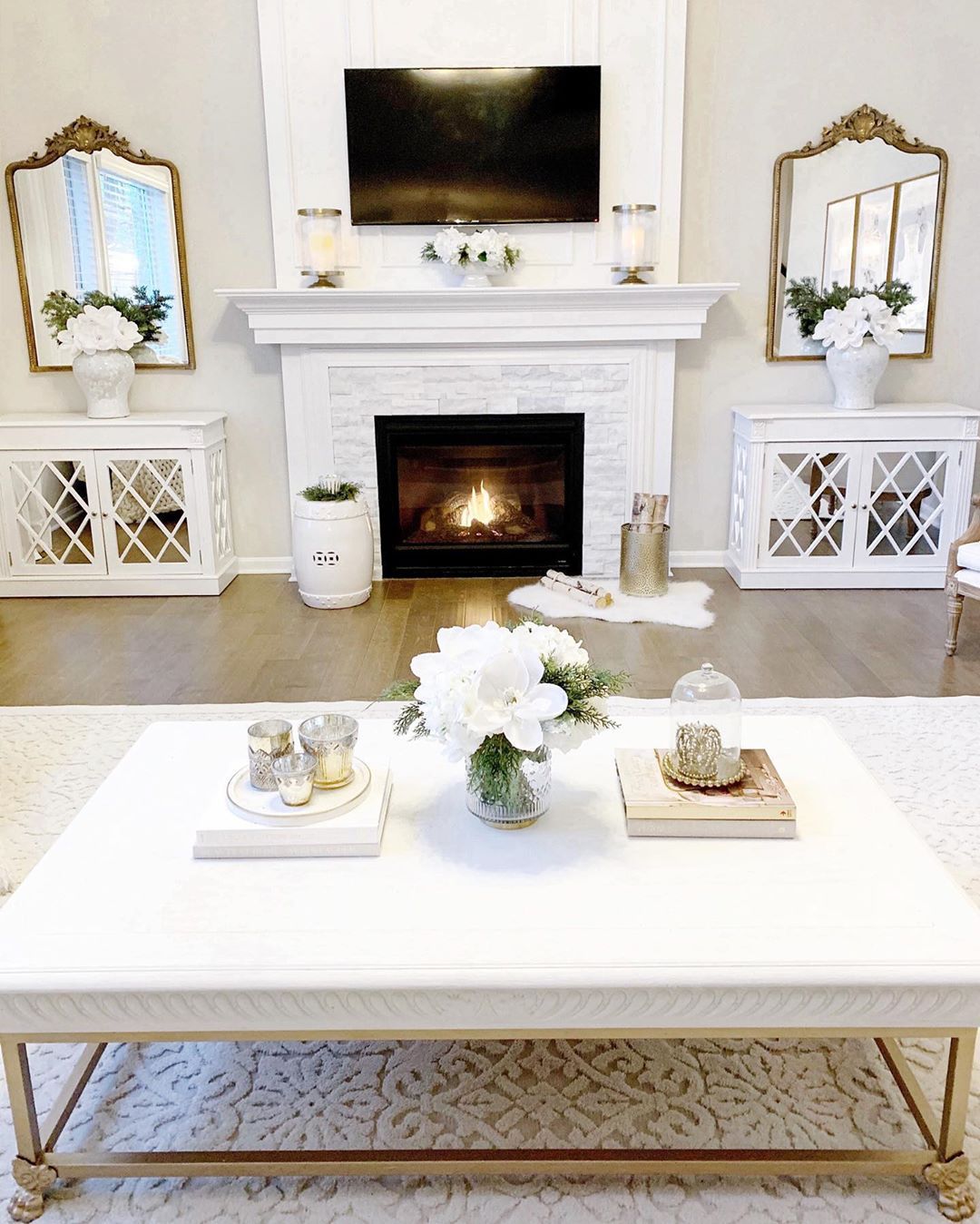 Beige Sectional Sofa
Beige sofas can provide a simple backdrop for your more intense glam decorations. This sectional provides ample seating without overwhelming the space. Glam sectional sofas are elegant and versatile.
Gold Framed Furniture
When in doubt, go with gold. Gold framed furniture can add a subtle reflection of light to your space. It's always a visual delight.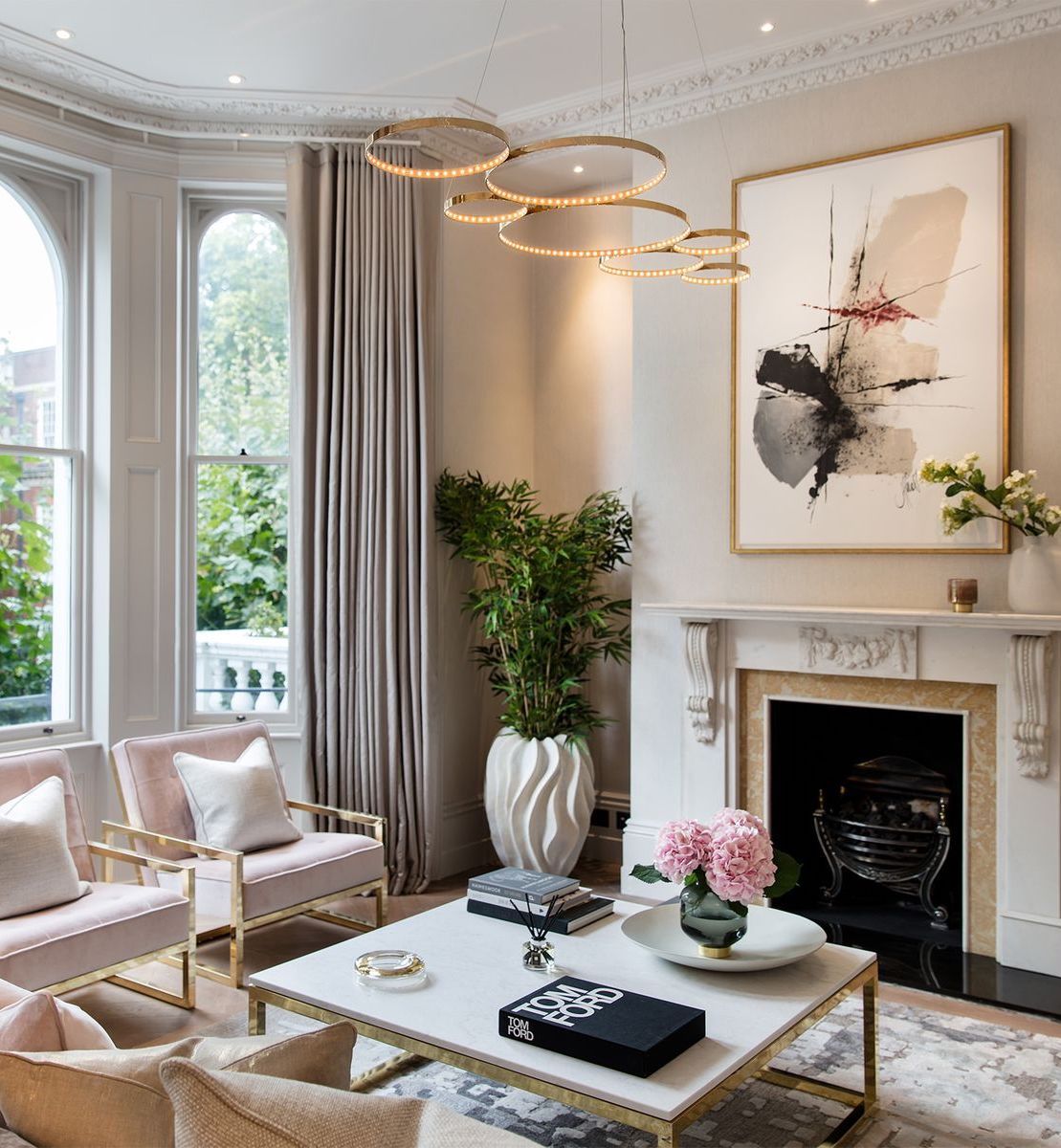 Velvet Sectional Sofa
Velvet furniture is one of the quintessential design elements of glam spaces. It's soft, durable, and just ever so slightly reflective.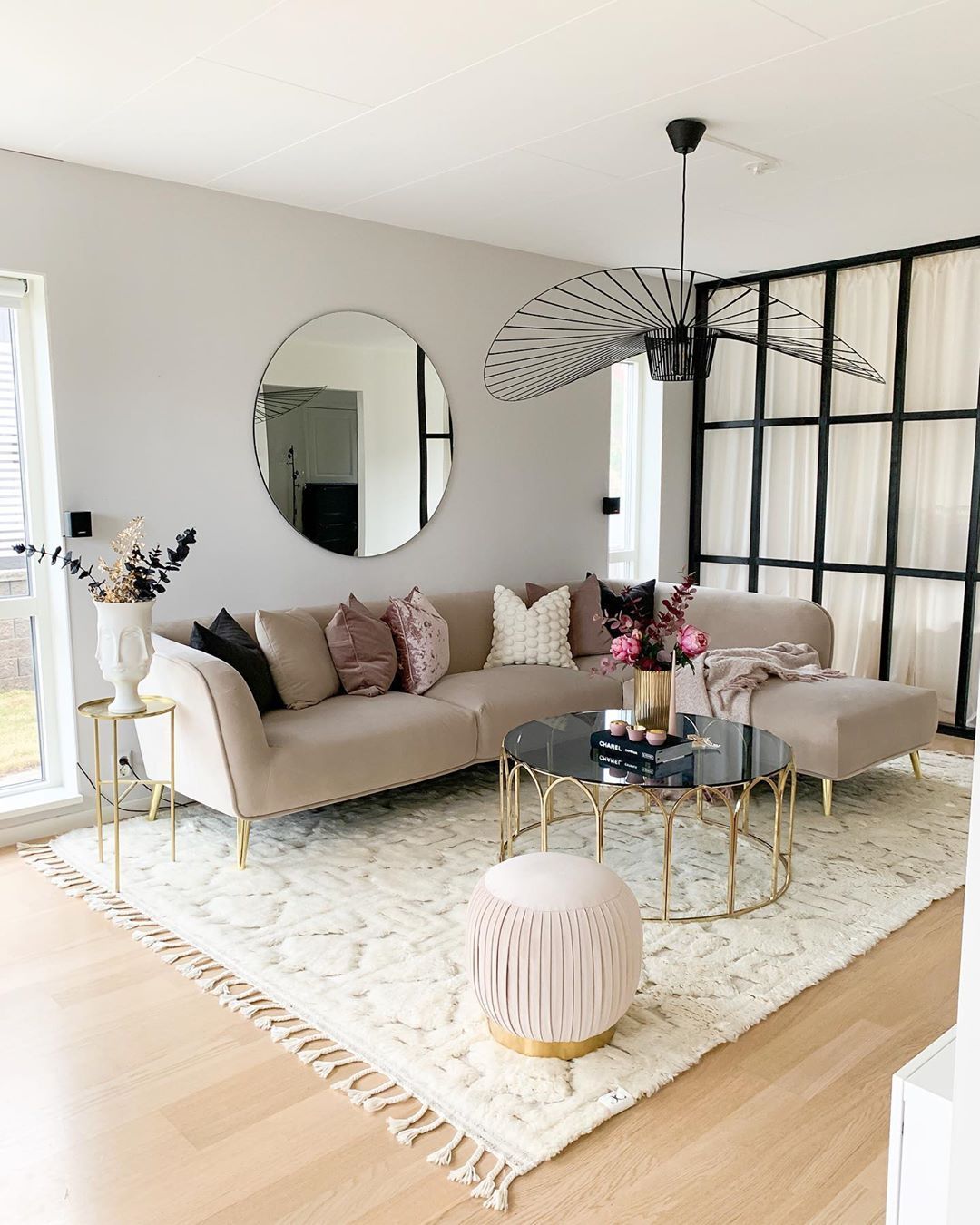 Beige and Black Interior and French Iron Staircase
The French iron staircase is such a beautiful touch in this space. The beige and black color scheme reminds me of Parisian buildings!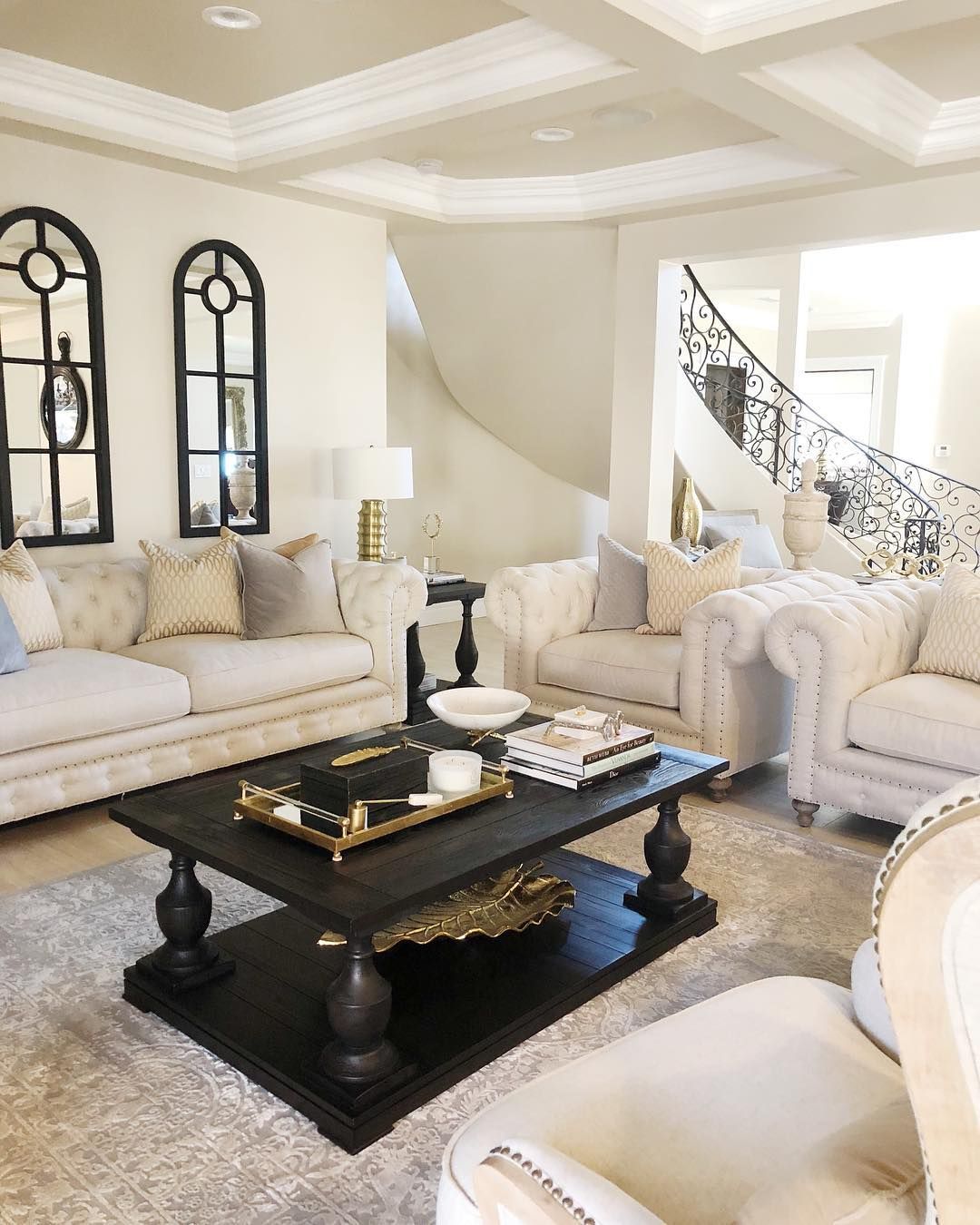 Pink Throw Pillows on a Beige Couch
Pink throw pillows add a feminine touch to this simple beige couch.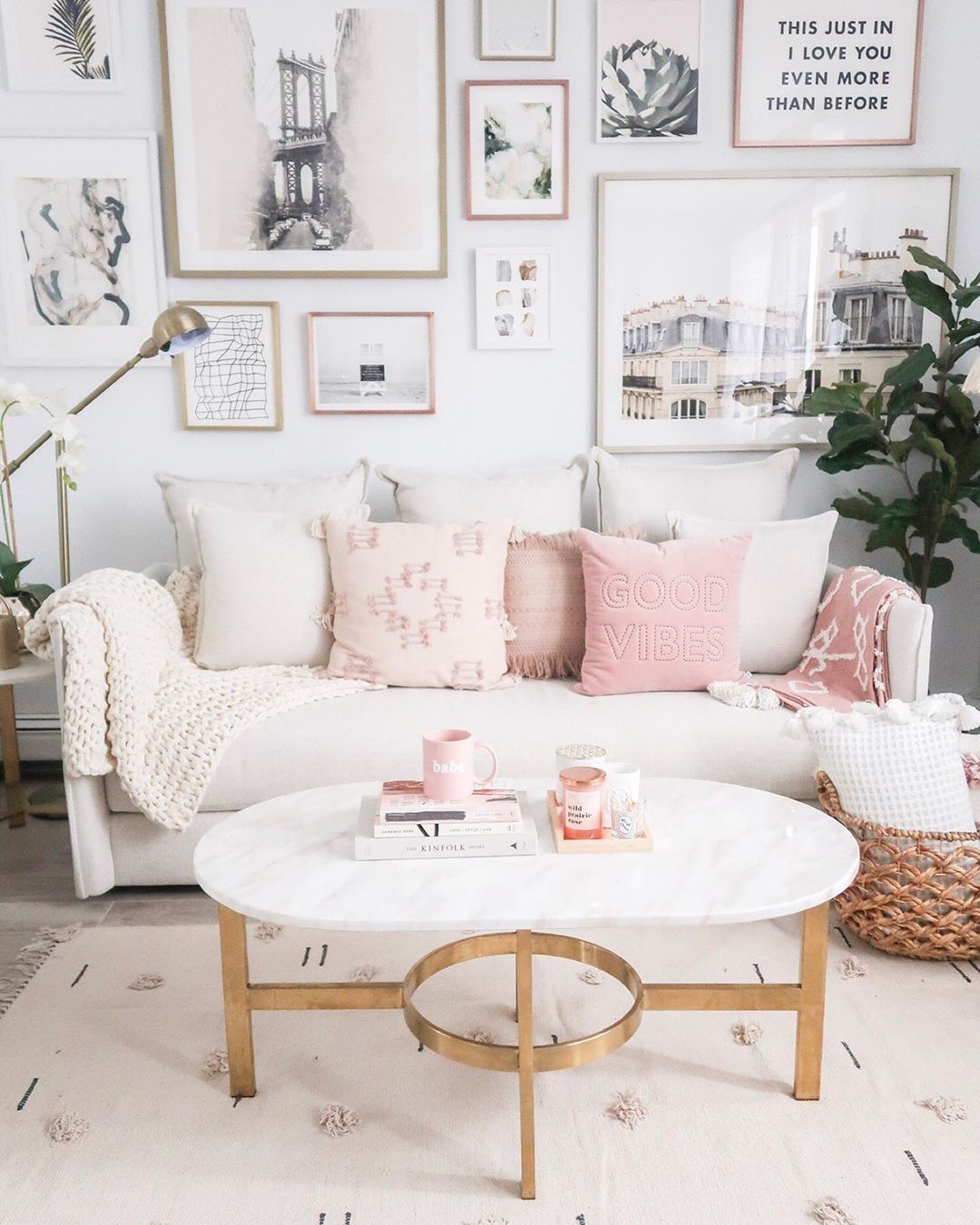 Ottomans as Coffee Tables
Using an ottoman as a coffee table is a very glam decor choice.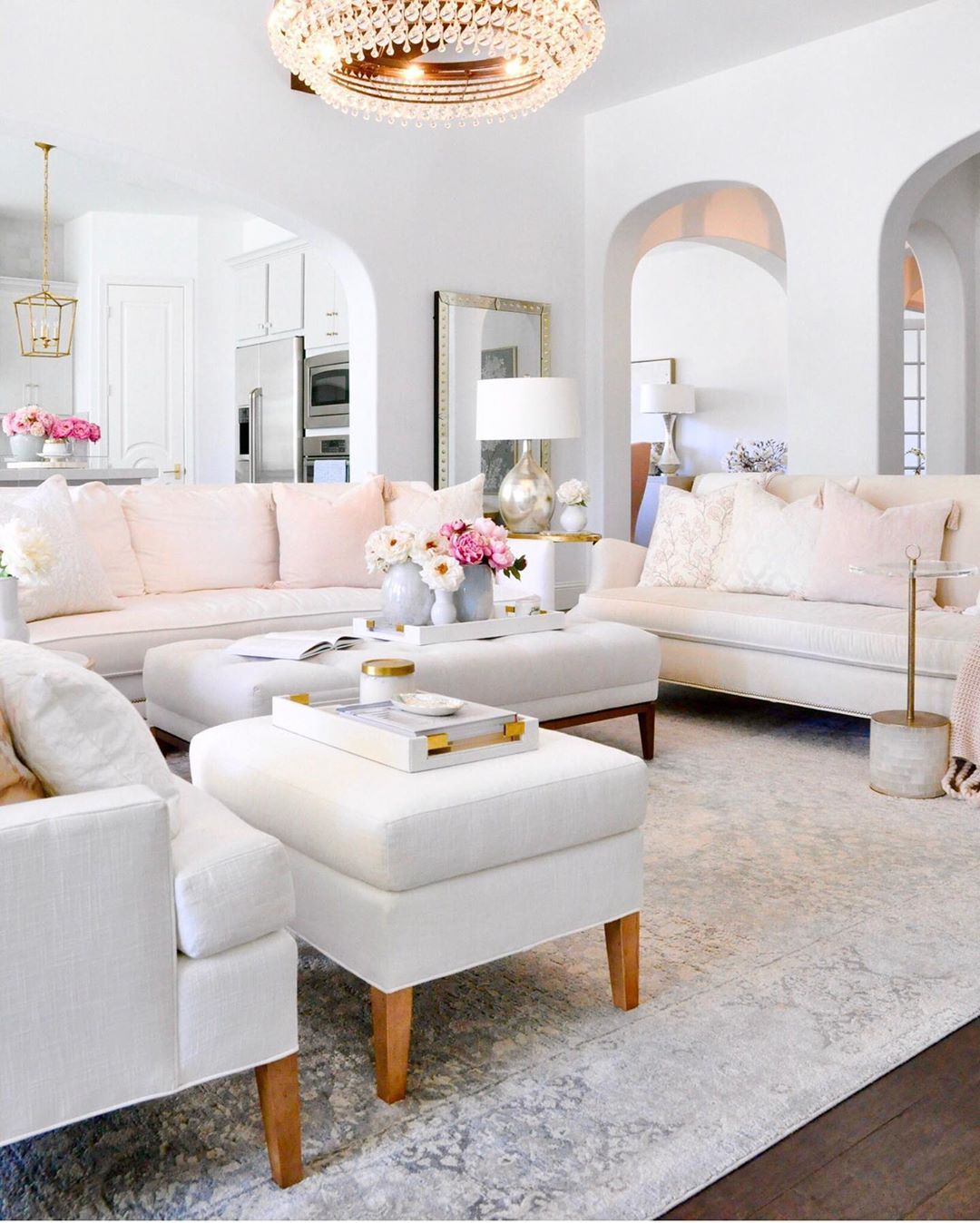 French Mirror and Antique Accent Chairs
Antique items can be oh so glam because finding the perfect piece is so rare!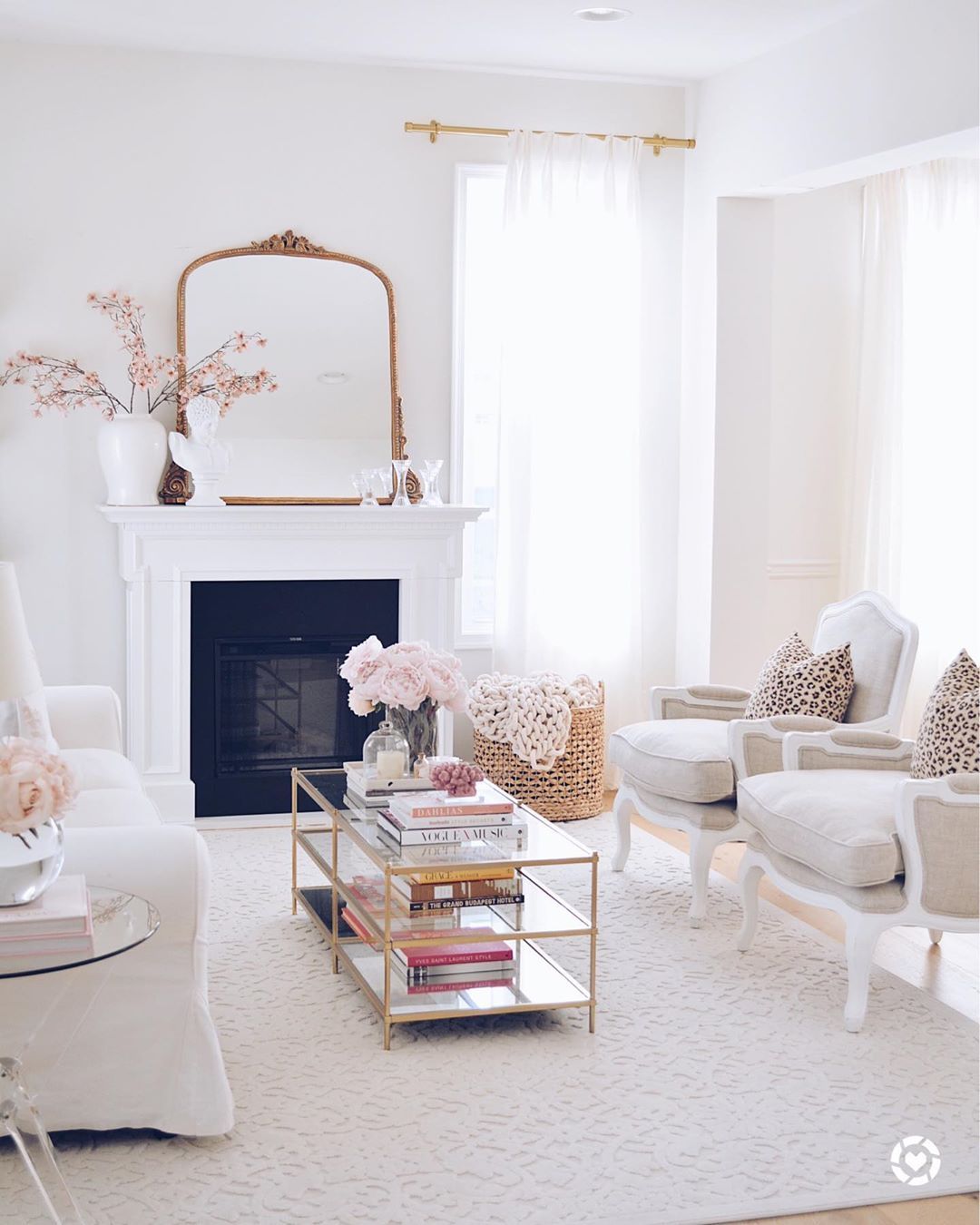 Pink Curtains and Starburst Chandelier
The starburst chandelier really makes this room pop!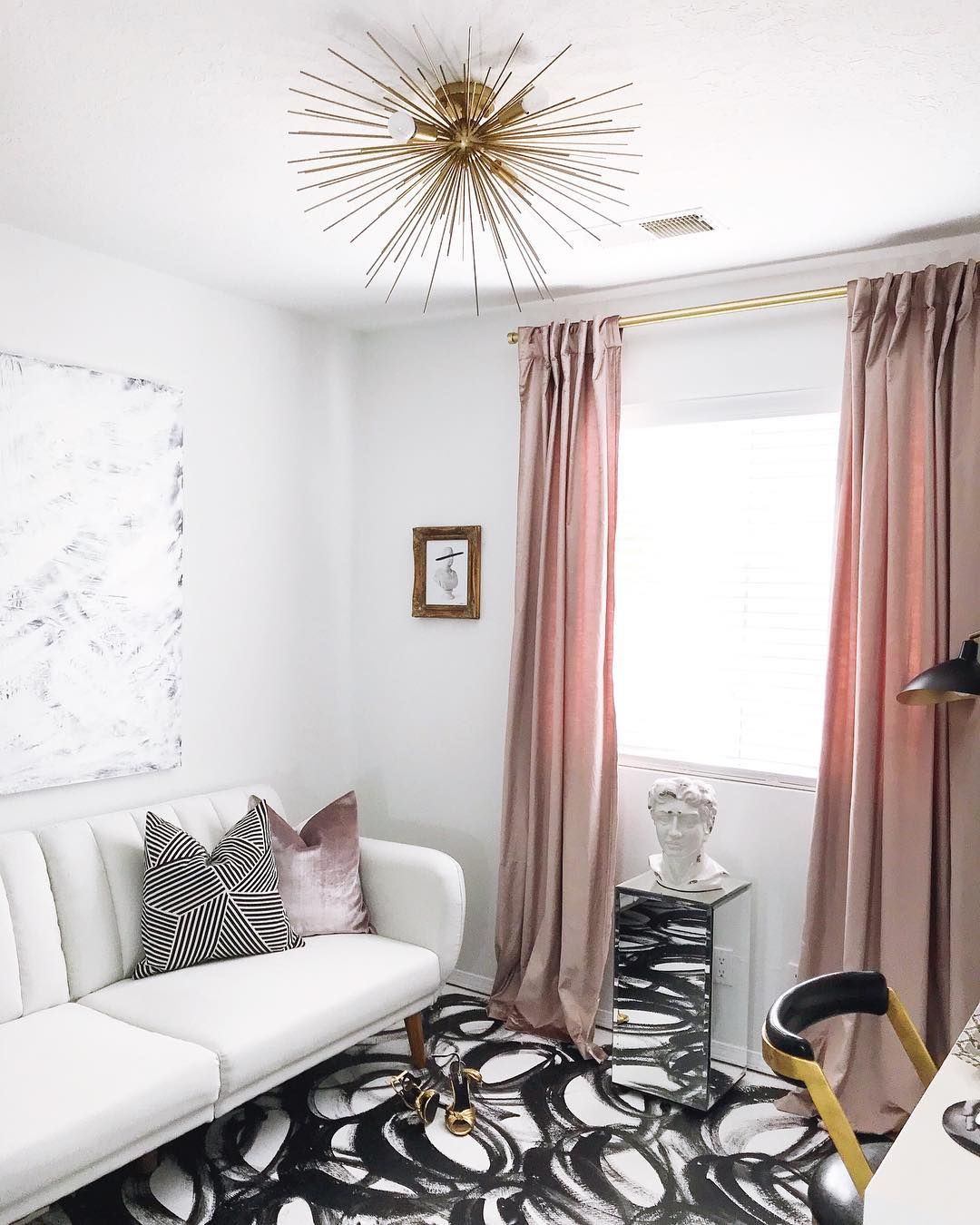 Gold Mirror
You can never have too many gold mirrors in a glamorous home.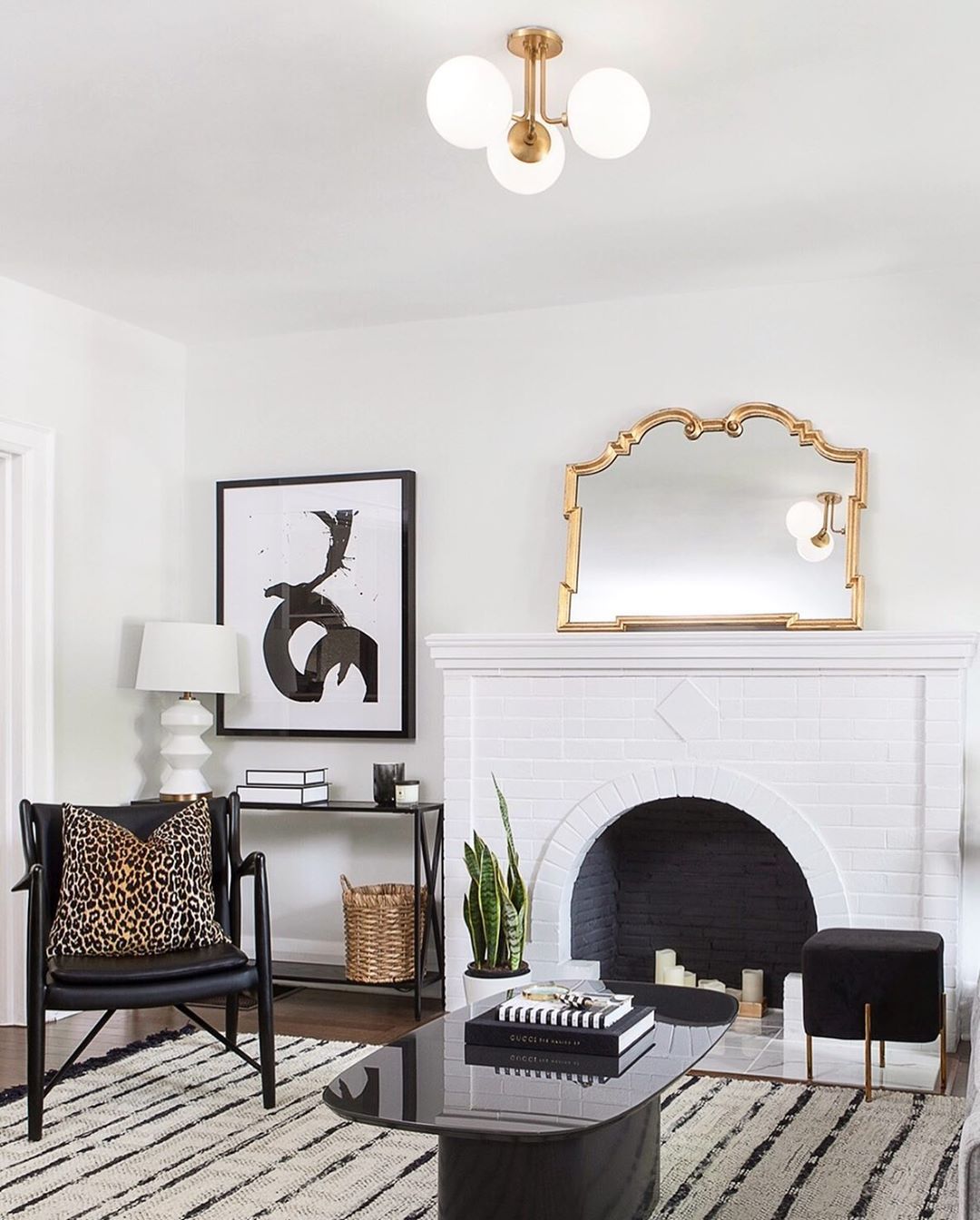 Crystal Chandelier
The lighting fixture of choice in a glam house is surely a crystal chandelier sparkling above.
Antique French Floor Mirror and Cherry Blossoms
A leaning floor mirror can make your space feel much bigger than it is. It will also conveniently reflect light, making your space even more luminous.
Metallic Art
Metallics can work for furniture, decor, and yes, artwork!
Red Velvet Sofa
Is there anything more luxurious than red velvet furniture? I think not! This red sofa looks divine in this neo-traditional glam living room. Velvet sofas are always a great design choice.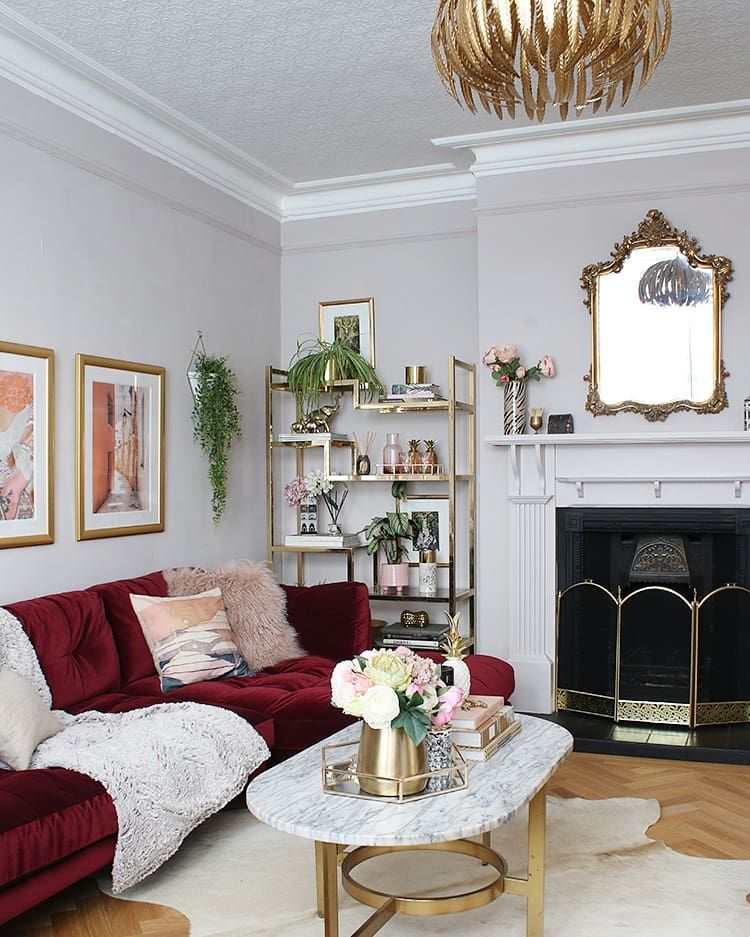 Channel Back Art Deco Furniture
Channel back furniture gives a vintage, art deco vibe to your home. It's an old-Hollywood type of glamour that is adored by many.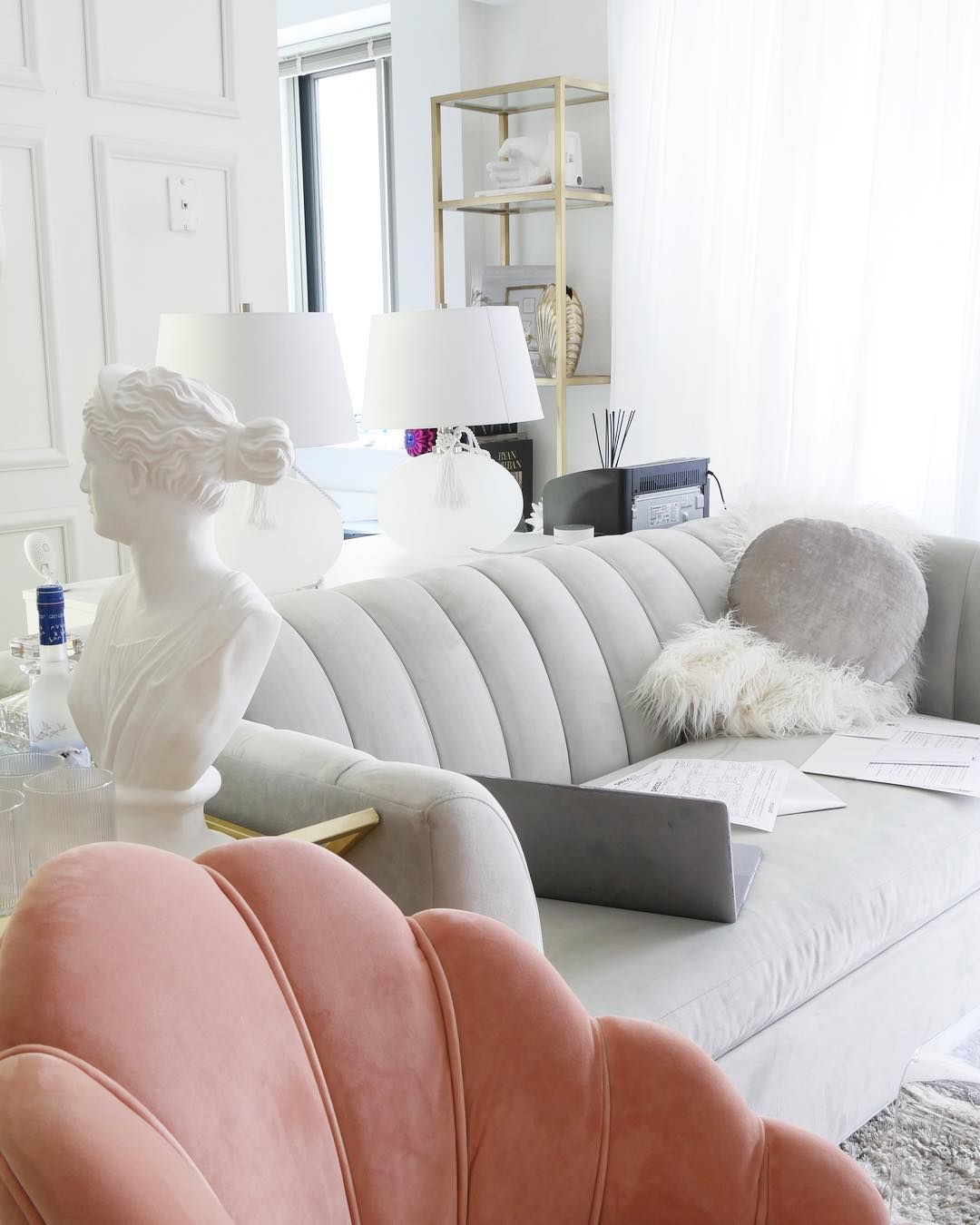 Gold Metal Bookshelf
This gold metal bookshelf displays different decorative objects and books. It's a great way to show off your personality in a glamorous way.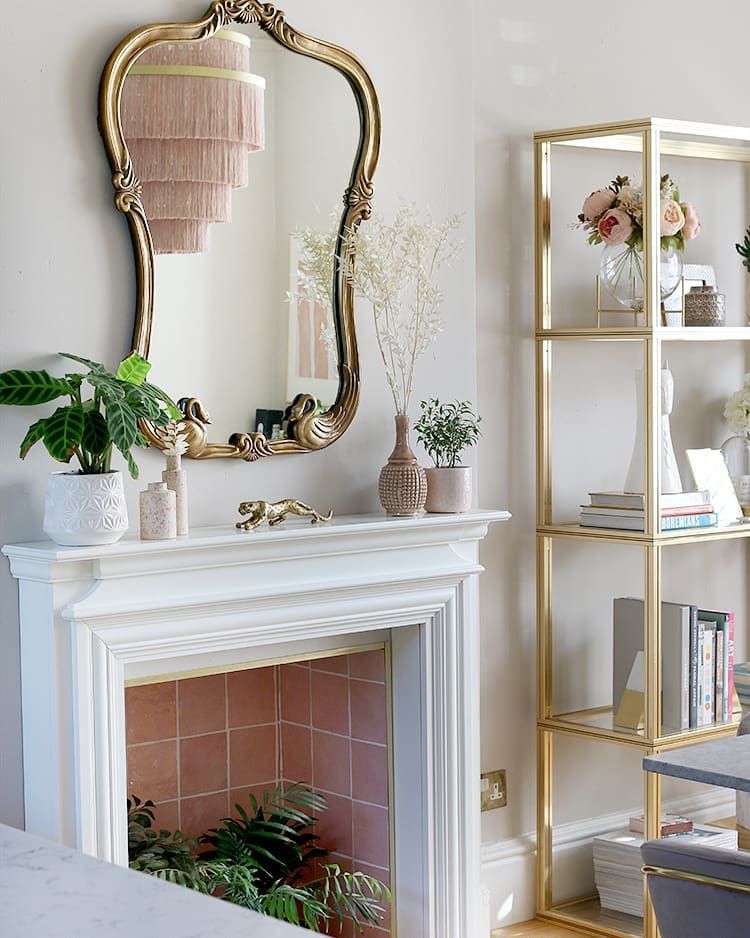 Round Marble Coffee Table
The white marble coffee table is a classic element of glam living room design!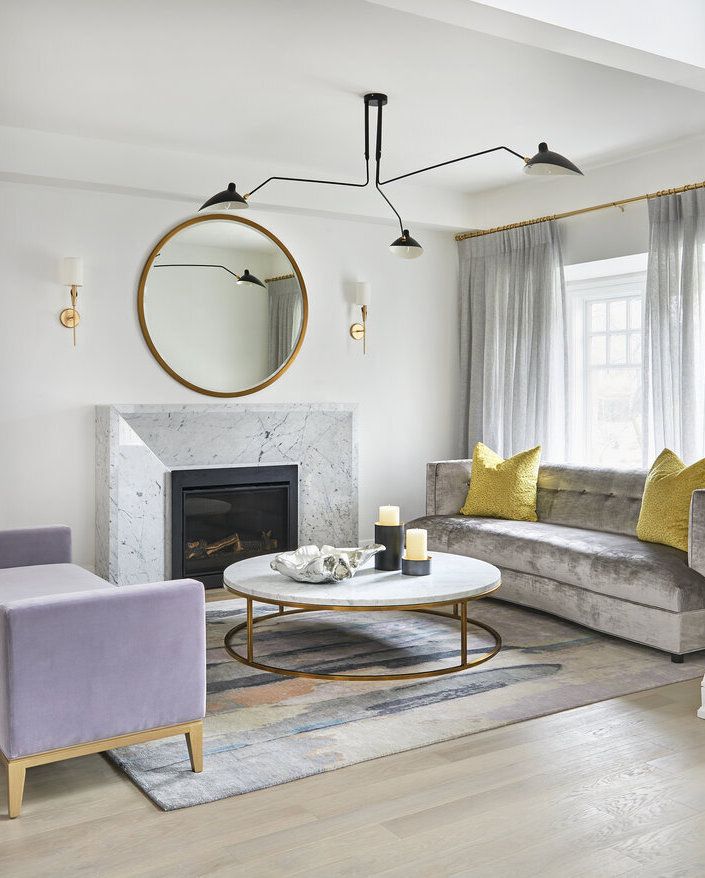 I hope this post on glam living room decor inspired you to curate the living room of your dreams! As you can see, there are many ways to get the glam look in your home. What works for one person may not work for another, but we can all take inspiration from the various pieces that come together to craft a gorgeous and comfortable living room.
More Glamorous Room Decor Guides
Don't miss our other glam room decorating guides below! We can help you get the perfectly glam look in every part of your house or apartment. Keep reading these related articles: