Looking for glam entryways and inspiration for decorating your foyer in a glamorous and chic way? These luxe glam entryways will make you very happy. They may even spark your creativity! From gold accents to faux fur, there are lots of decorative elements that you can incorporate into your home to get that glam decor look you crave.
Glam Entryways
The entryway is such an important room in the home, even though it's often overlooked. As the last space we see before leaving the house, its purpose is to ensure that we have everything we need before dashing off for the day! Keys? Check. Coat? Check. Lipstick? Check. You get the idea.
Here is our curated selection of luxurious glam entryways fit for a queen!
1. Black Console Table and White Faux Fur Stools
Black and white are often mixed in glamorous interiors to create a striking contrast between elements. Here we have a black console table lined in brass paired with two matching faux fur stools. These would be great for quickly slipping our shoes on before taking off for the day. It's all about practicality! The pink cherry blossom branches in a minimalist white ceramic vase give the area a feminine touch.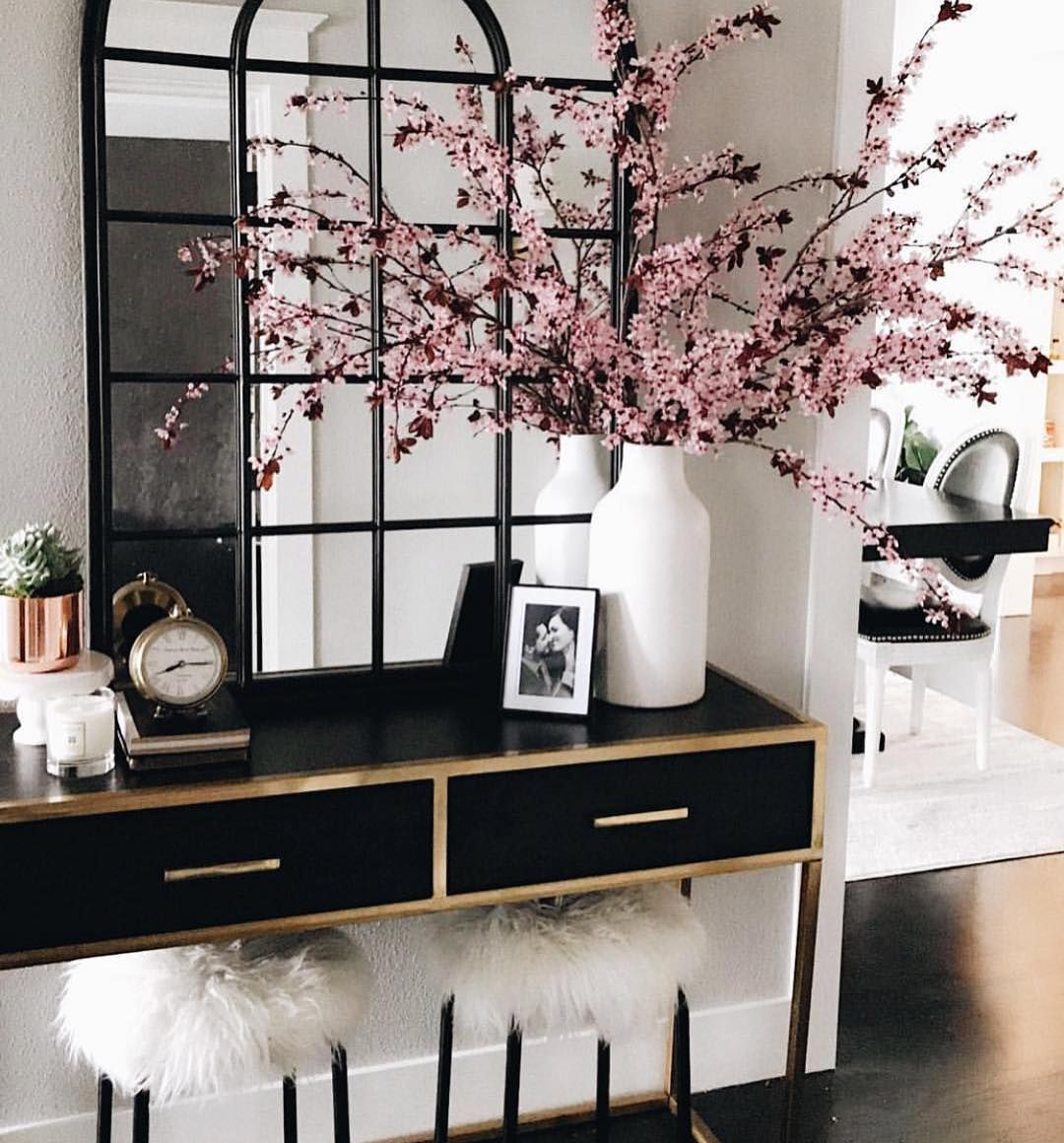 2. French Staircase Glam Entryways
The swirling black iron banister of this beautiful French staircase is so glam! Again, it's all about creating striking contrast here with a dark black wood console table, this time circular to fit the open foyer space. On top, various white ceramics, books, and a mirrored jewelry box add character to the look.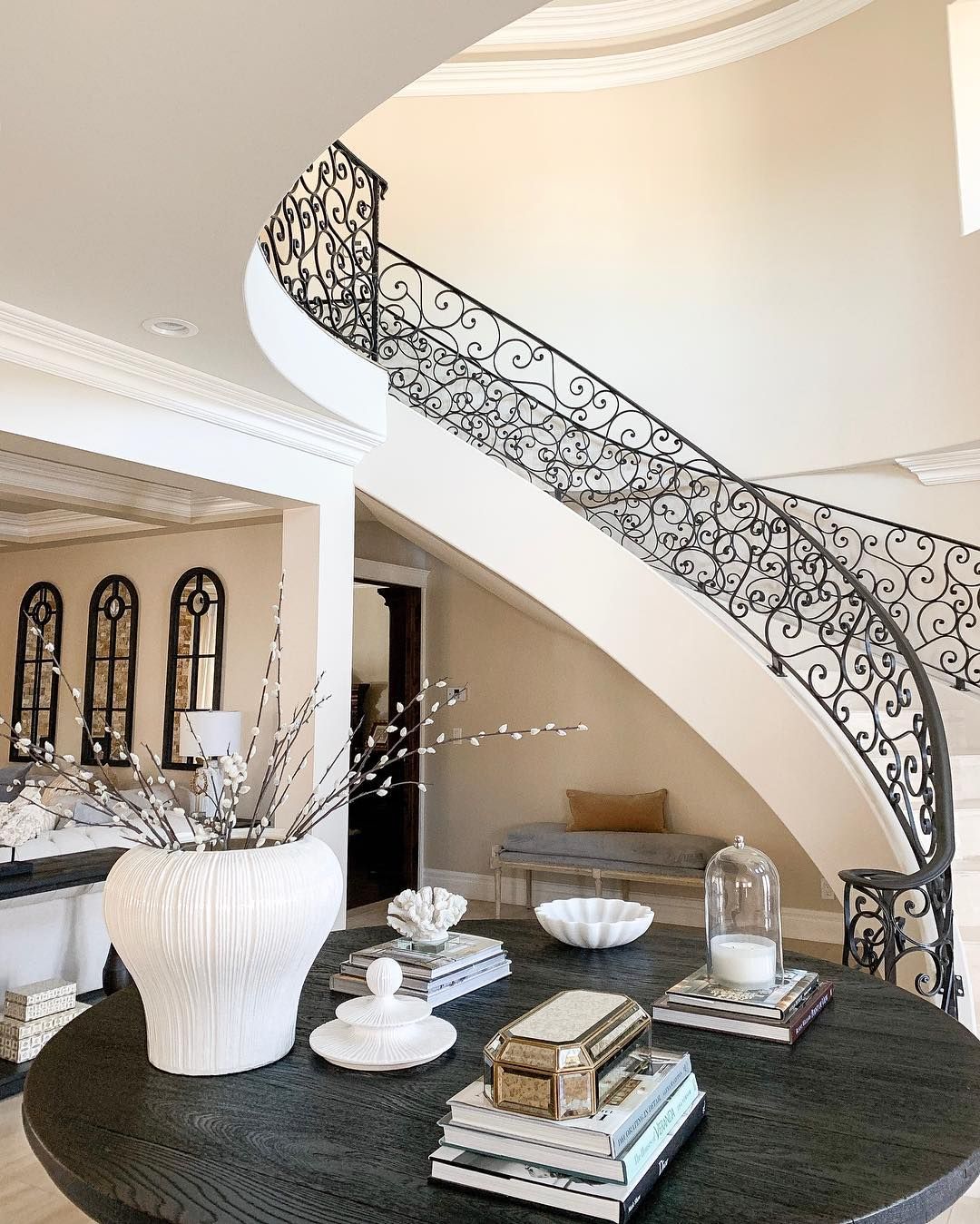 3. Gold Garden Stool
Metallics are in when it comes to glam decorating and this little gold garden stool certainly packs a punch. The mid-century modern console table with brass pulls shows you can blend more than one style into a glam entryway design.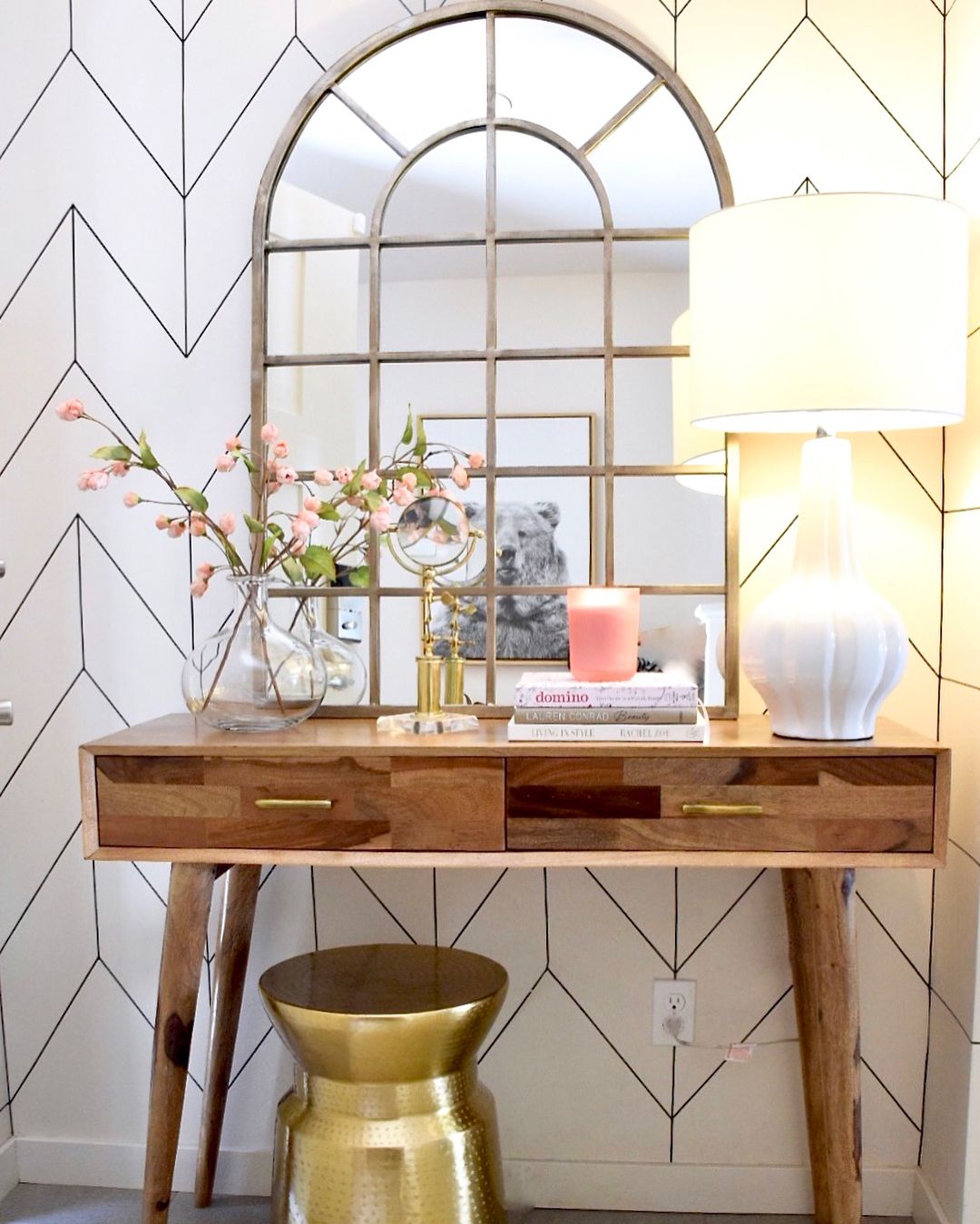 4. Gold Geometric Console Table
This simple yet elegant entryway has a geometric gold metal console table with a white lacquer top on it. The white table lamp and gold frame wall mirror offer match the feminine delicateness of the space.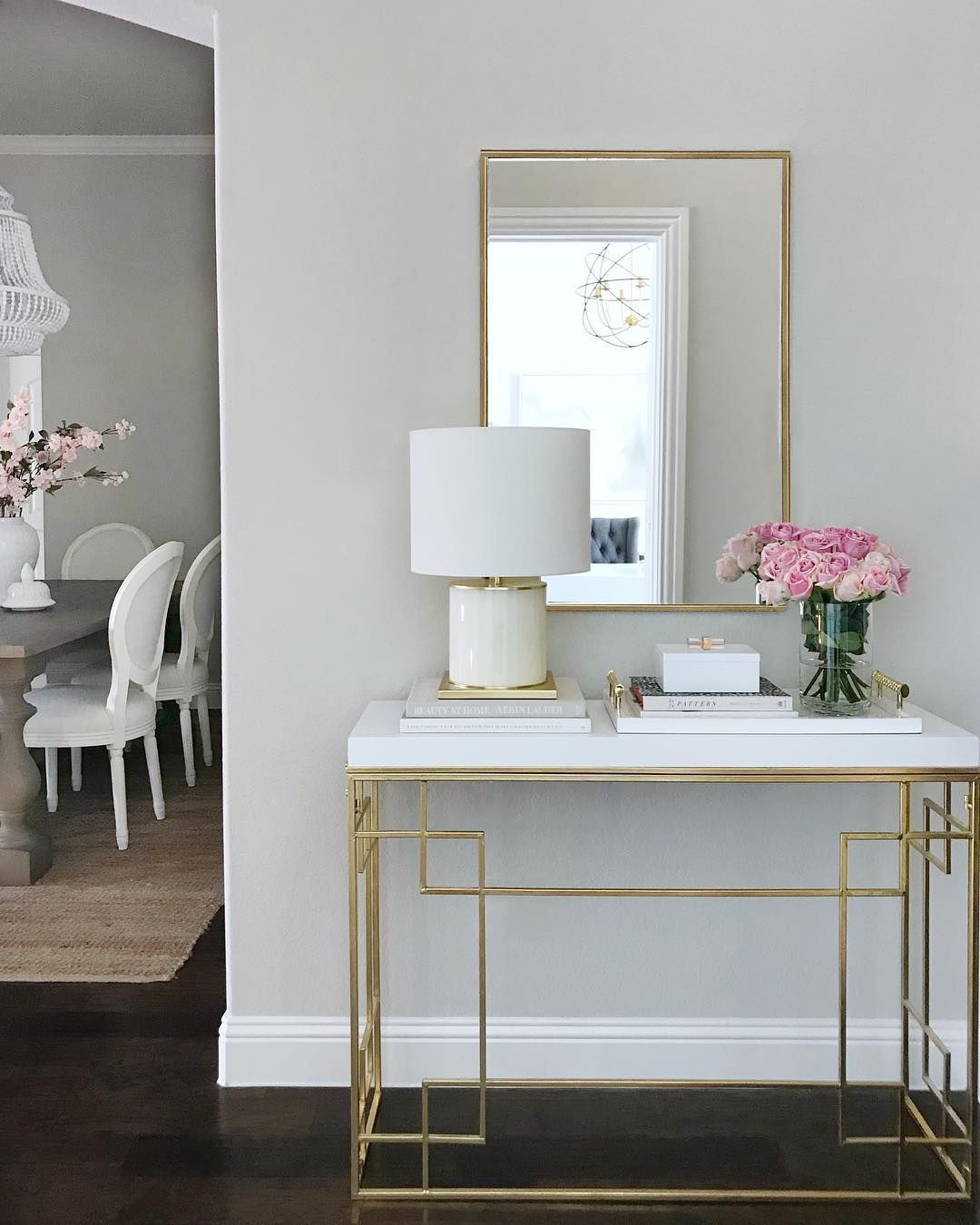 5. Hot Pink Round Bench
If you really want to make a statement, then go with a bright pink circular bench like this one. Pair it with some bold black and white drawing wallpaper and you've got yourself a show-stopper!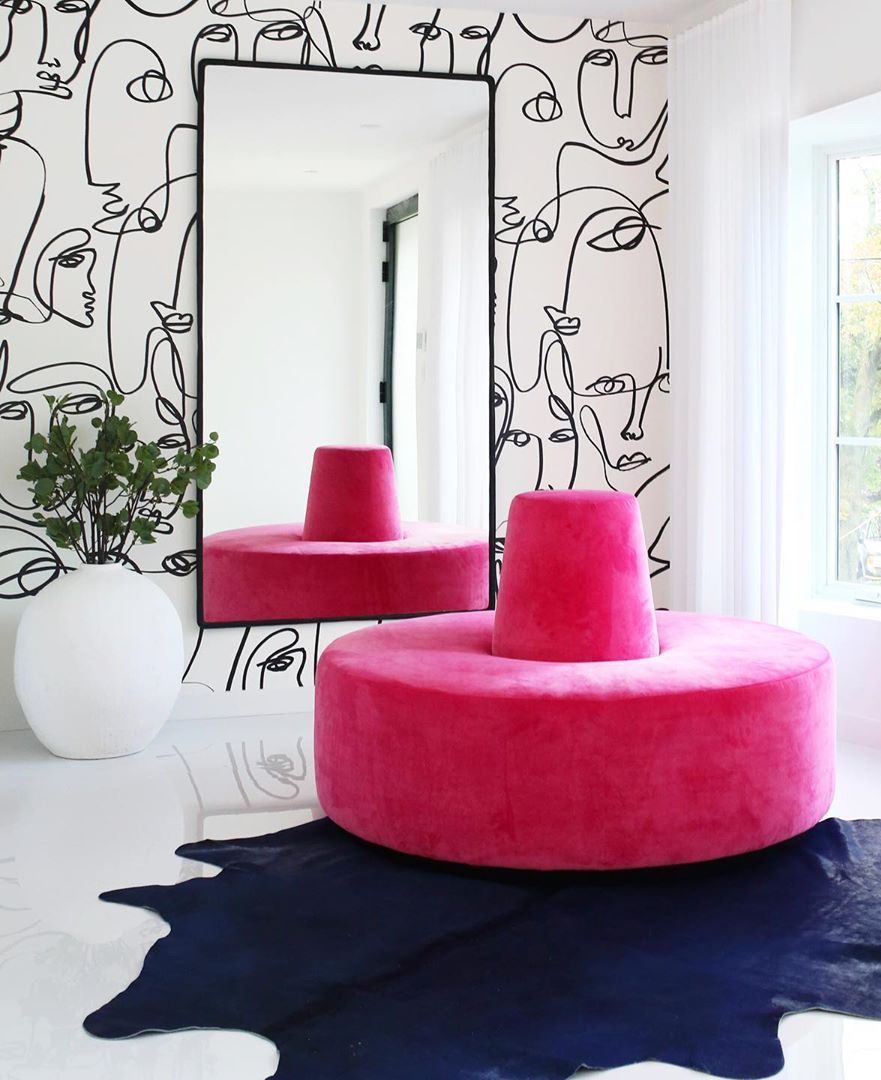 6. Marble Tiles and Black Iron Staircase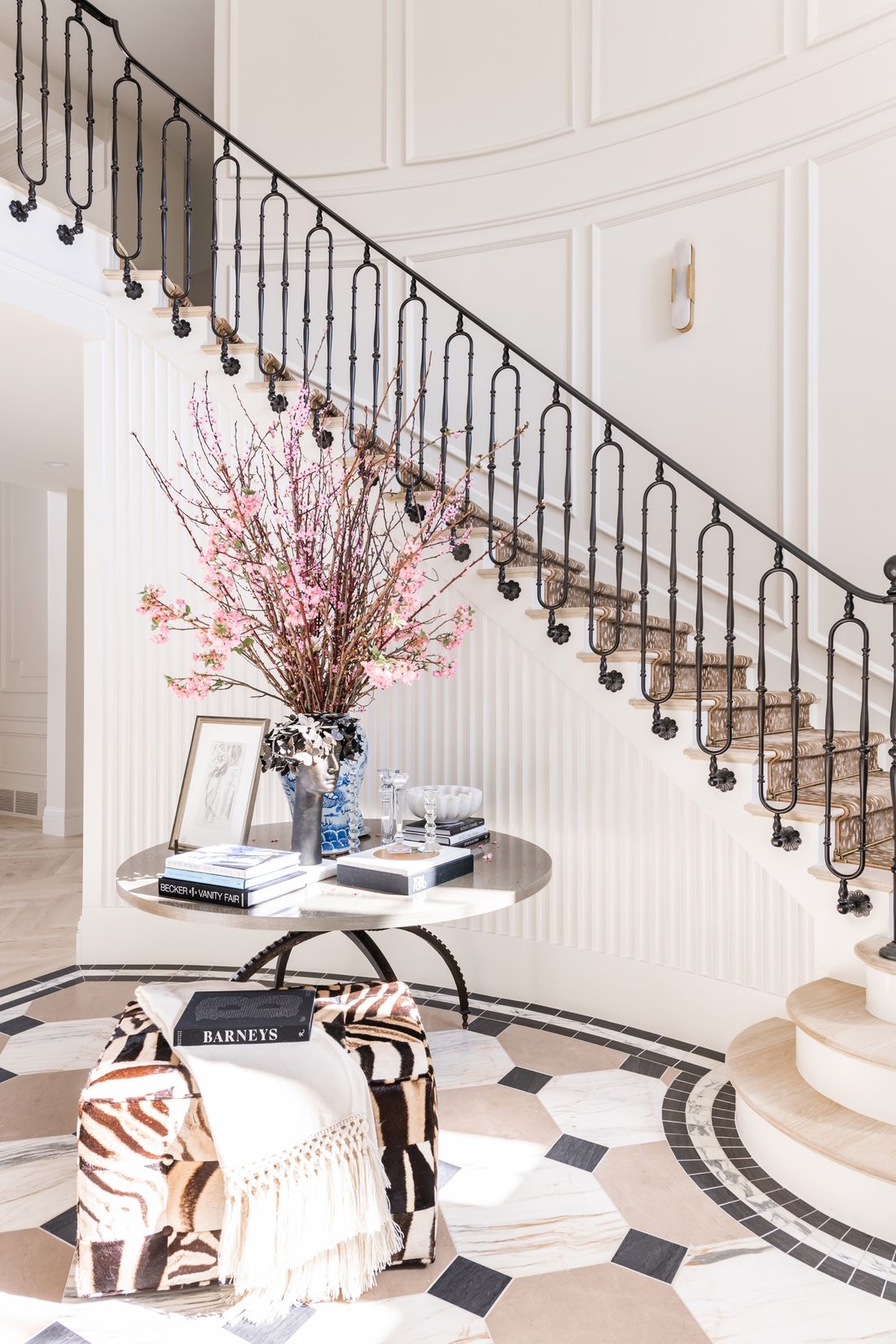 7. Mirrored Floating Shelves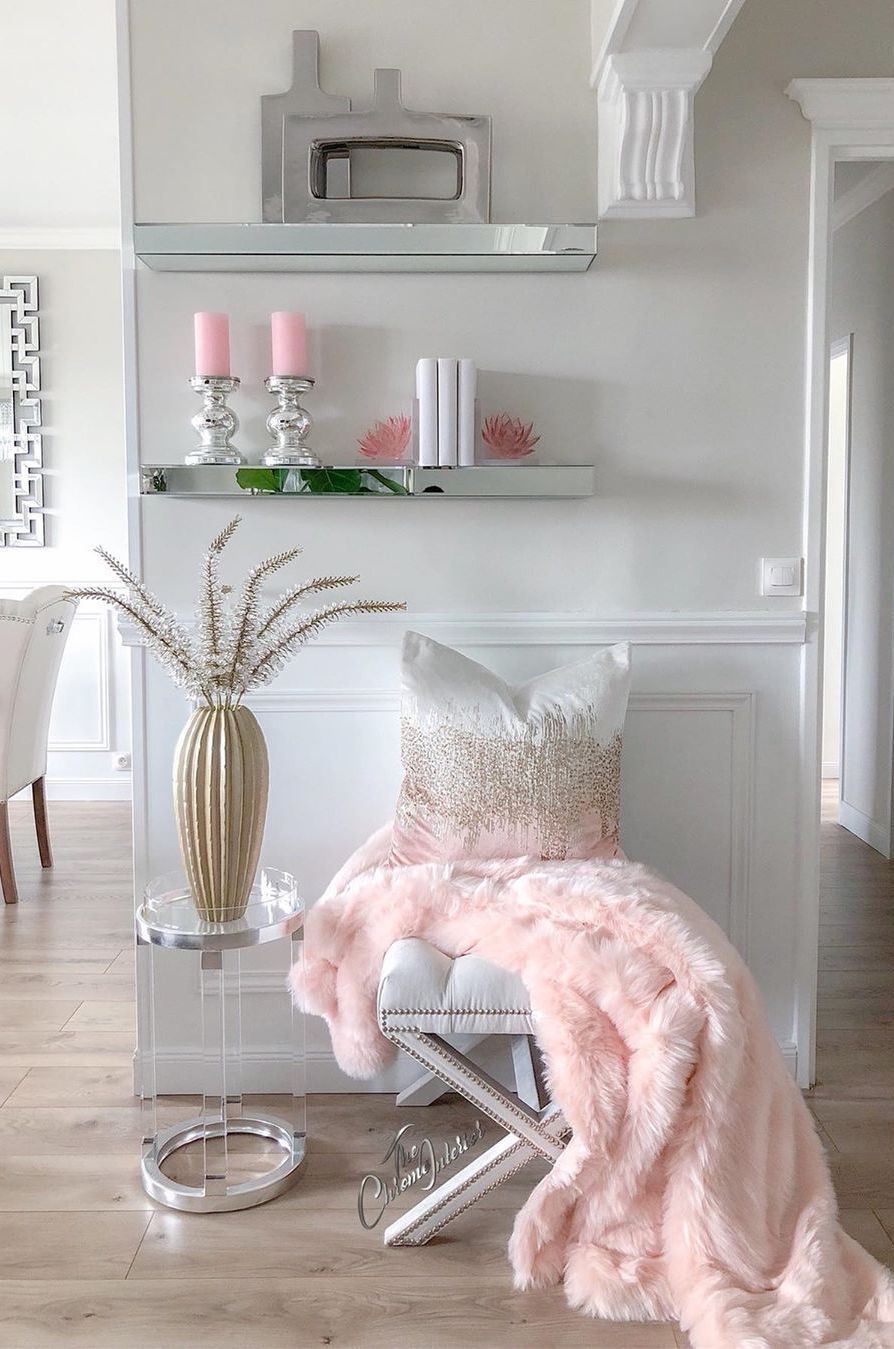 8. Oversized Leaning Gold Frame Mirror
9. Pink Flowers on Console Table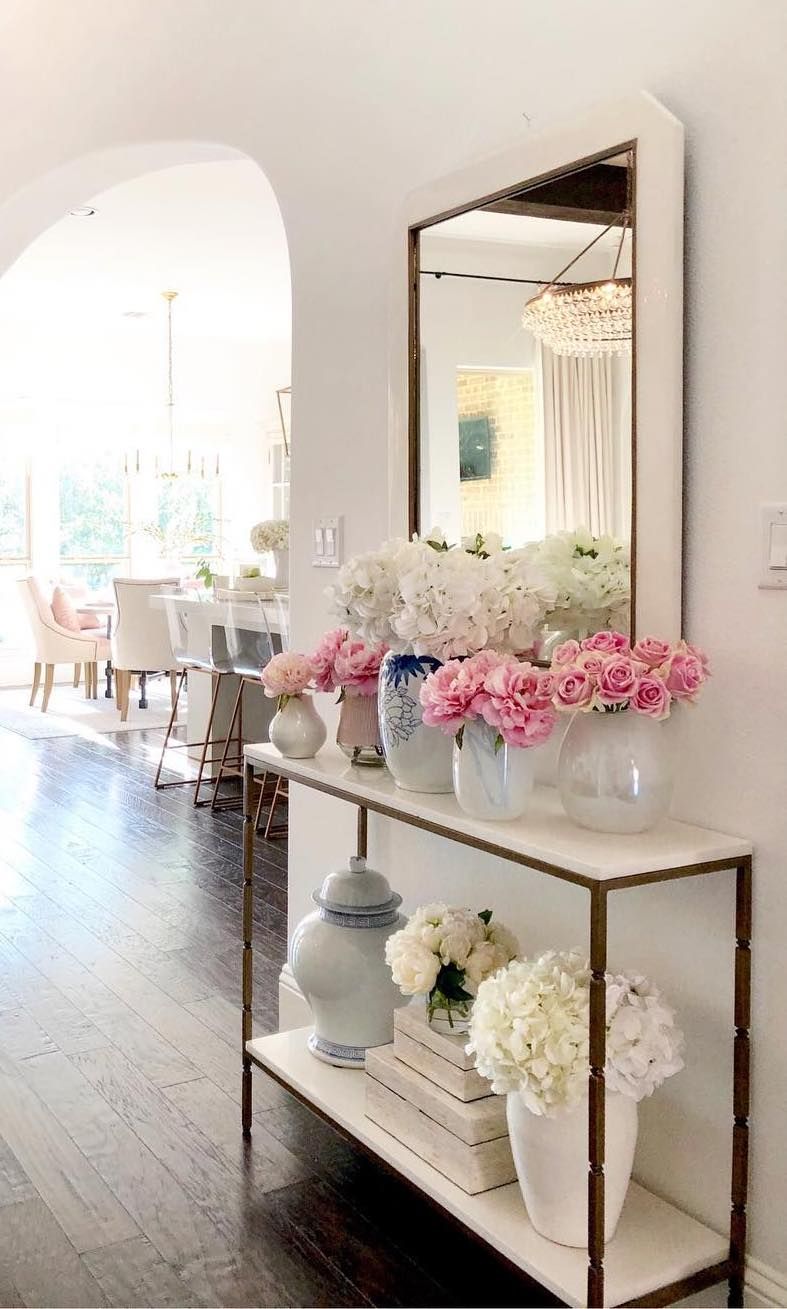 10. Pink Velvet Stools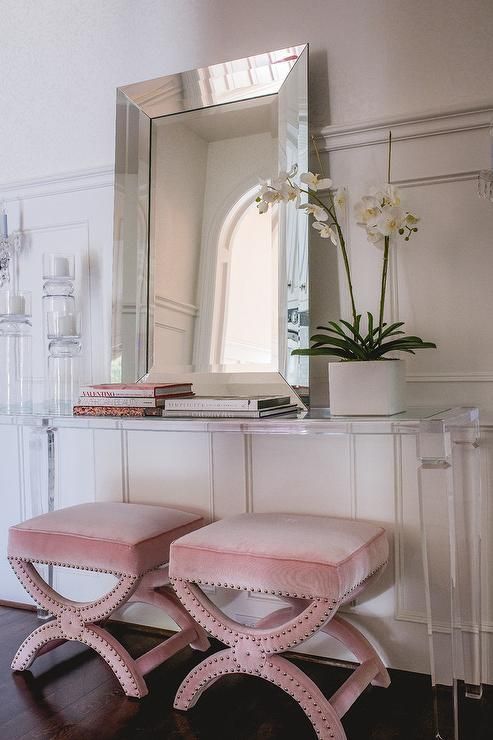 11. Wood Console Table and Metallic Accents
You can never have too many metallic accents in a glamorous home, now can you? Whether it's gold or silver, or a harmonious mix of the two, shiny metallics are here to stay in glam homes.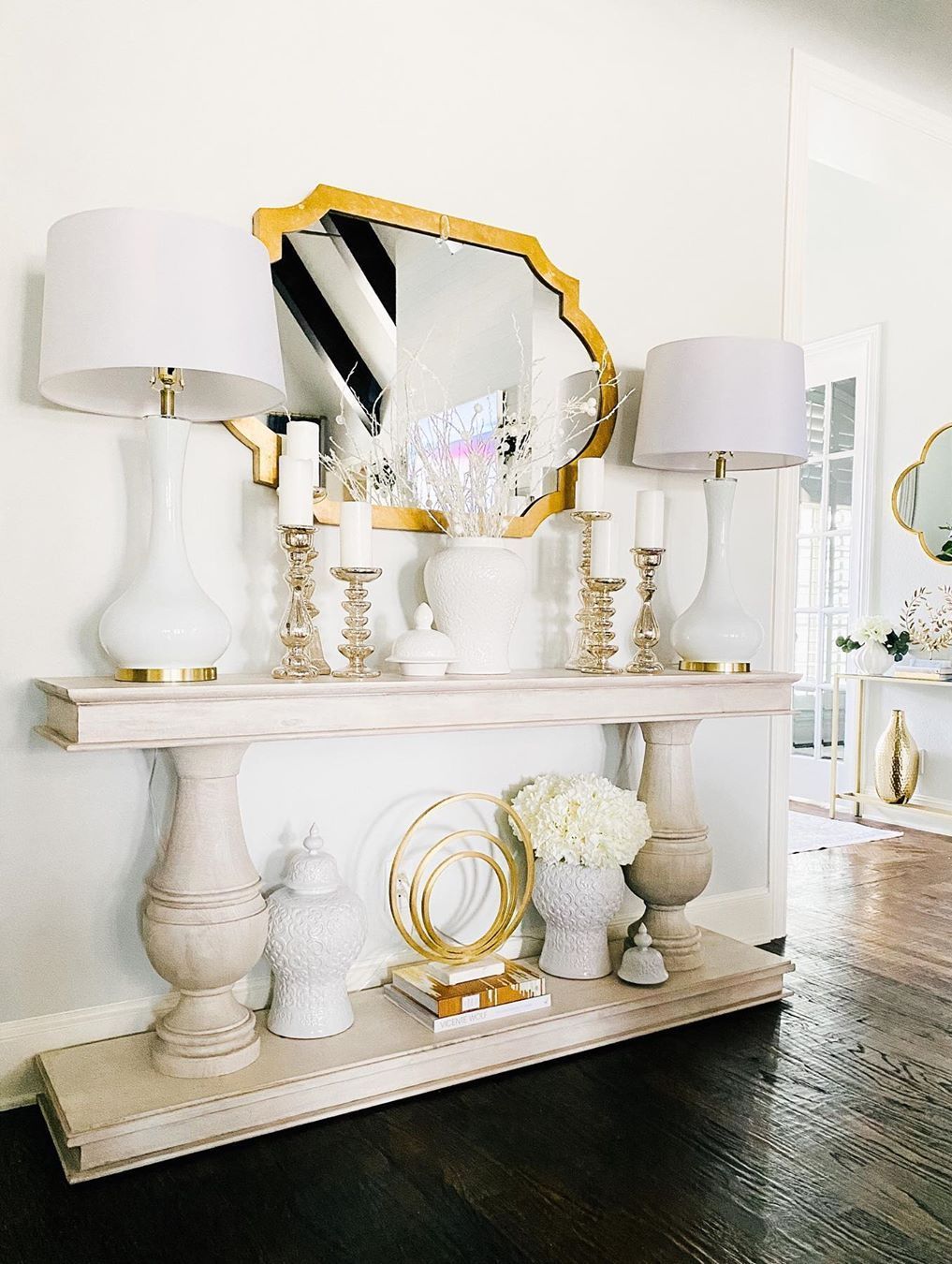 I hope you have a better idea of how you want your glam entryway to look after reading our article! Whether you found us through social media or Google web search, we're glad you made it here! Feel free to stay in touch by subscribing to our email newsletter (once a week) below.
More Glam Decor Inspiration
We love the glam decor look at home! Don't miss our other inspiring posts to help you decorate your home in this luxe style.
As you can see the glam style is closely related to the feminine decor style, so we hope that these two ideas will inspire you to create the home of your dreams! Happy curating.