Beige sofas are the perfect starter sofa for any young renter or homeowner. What I love so much about going with a beige sofa is that they don't restrict your decor options. You can easily style the rest of the living room with whatever color or theme you choose, as a neutral beige sofa is sure to blend in and adapt easily.
Sofas are the largest and most expensive piece of furniture you will choose for the family room. Be sure to reflect carefully on your decision before purchasing. A sofa should be comfortable, chic, and durable!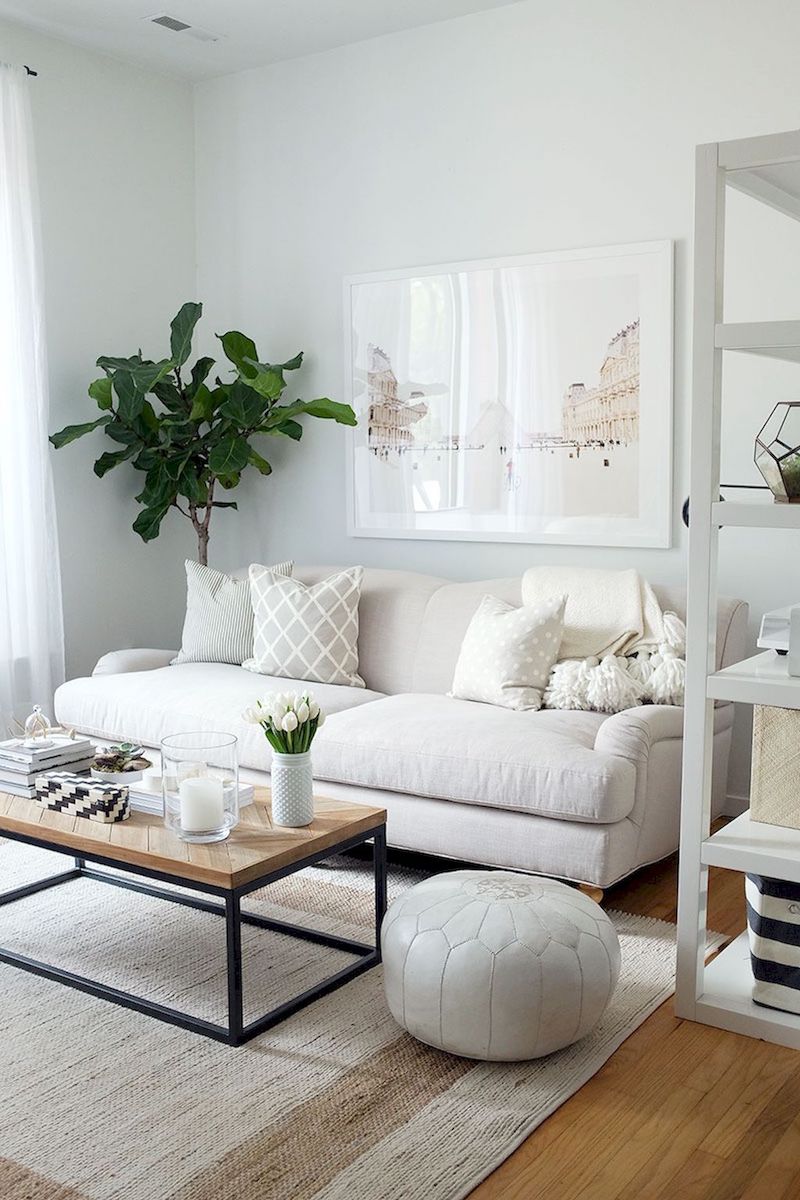 Beige Sofas Under $700
I wanted to start off by sharing the most affordable beige sofas for the living room you can find online. These options are beautiful yet all priced beneath $700! If you're looking for a solid beige sofa on a budget, then this list is for you!
Click the sofas on the image below to shop!
Beige Sectional Sofas
If you have more room in your budget, then I'd definitely consider looking for a beige sectional sofa from the list below. These beige sectional sofas are crisp and clean, offering more space for lounging, and some with customizable configurations!
Click the sectionals on the image below to shop!
Beige Tufted Sofas
Tufted beige sofas can add a touch of class to any living room. The first sofa pictured has phenomenal reviews from numerous buyers so I thought I'd share that one first. Tufted sofas are incredibly chic additions to any living room!
Click the sofas on the image below to shop!
Modern Beige Sofas
Finally, these are ten solid options when it comes to finding a beautiful modern beige sofa for the living room. My personal favorites are listed here for their minimal lines and sharp geometric shapes. I also love a dark footing to these beige sofas, as seen in the first and third sofas.
Click the sofas on the image below to shop!
Beige Sofa Styling & Inspiration
Here are a few inspiring ideas for how to style a beige or cream sofa in your home. This home uses a neutral rug beneath the beige sofa to create a warm, inviting atmosphere.
Here, a striped rug and a rustic wood coffee table adds character to the space.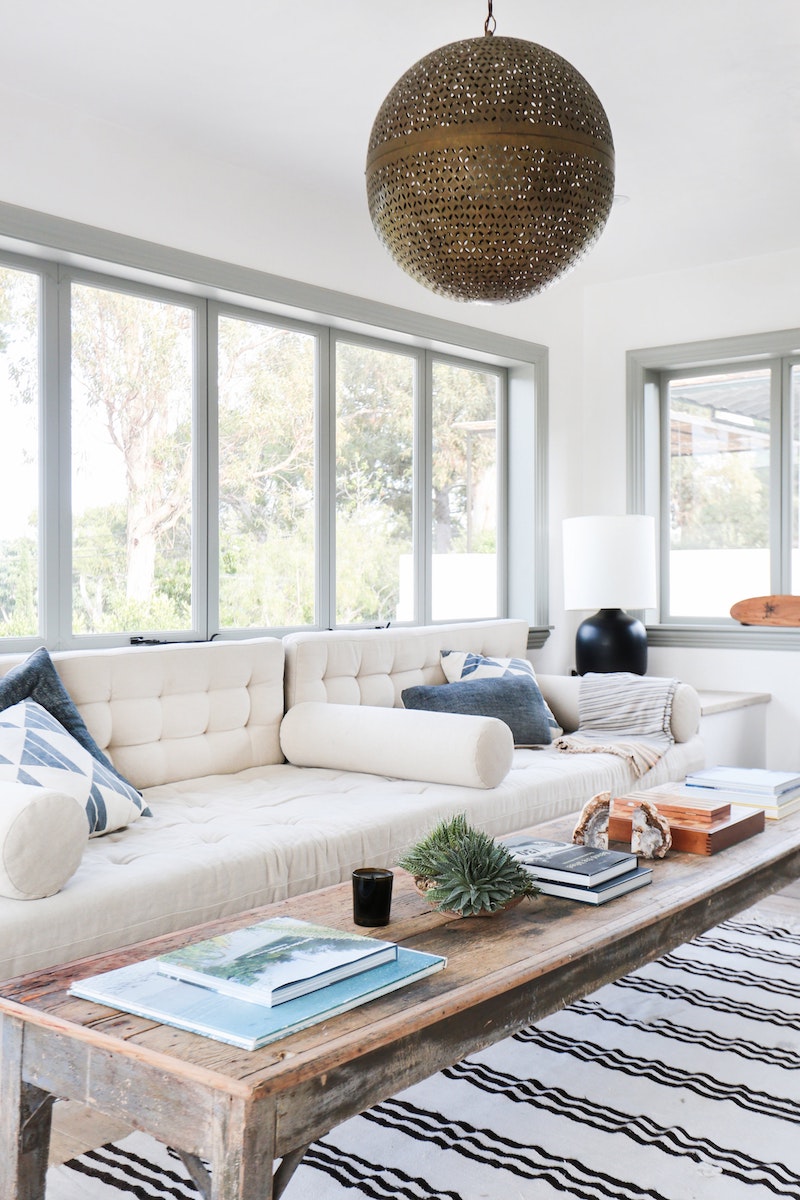 This elegant living room has metallic accents like a silver rug and gold lighting.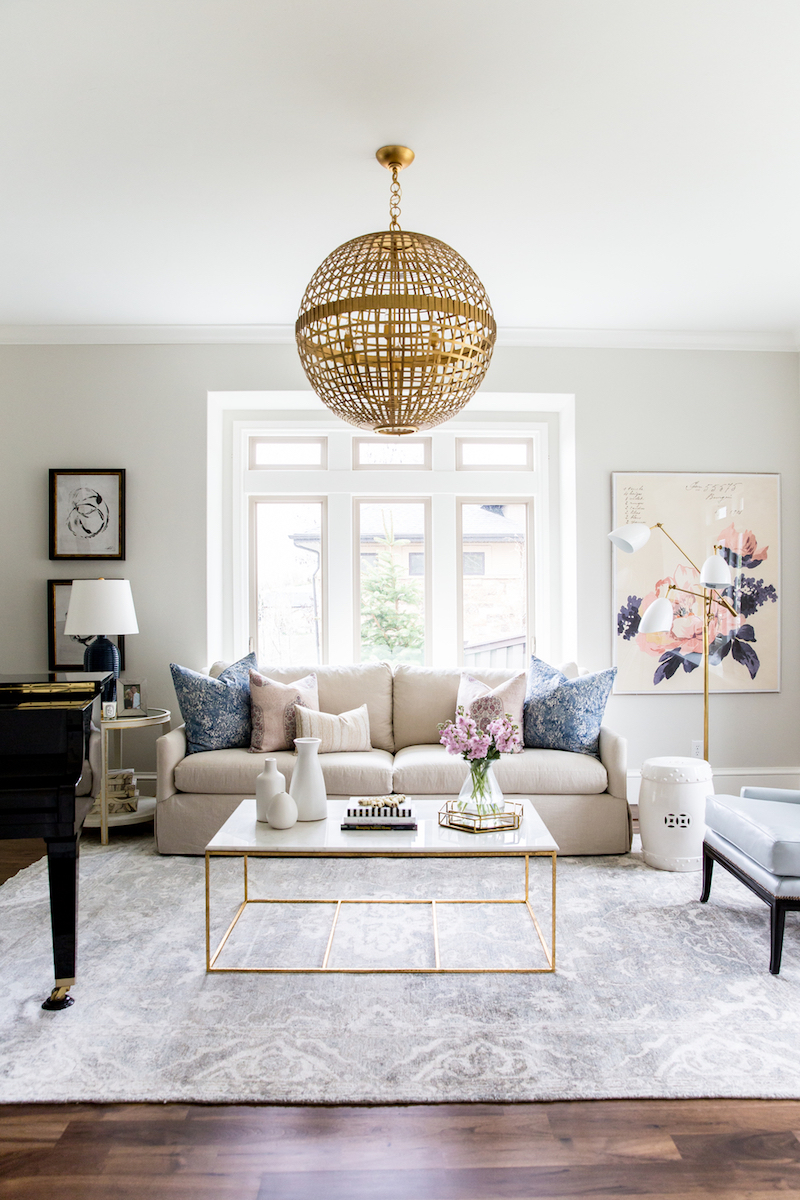 Navy blue and floral throw pillows liven up this neutral living room space.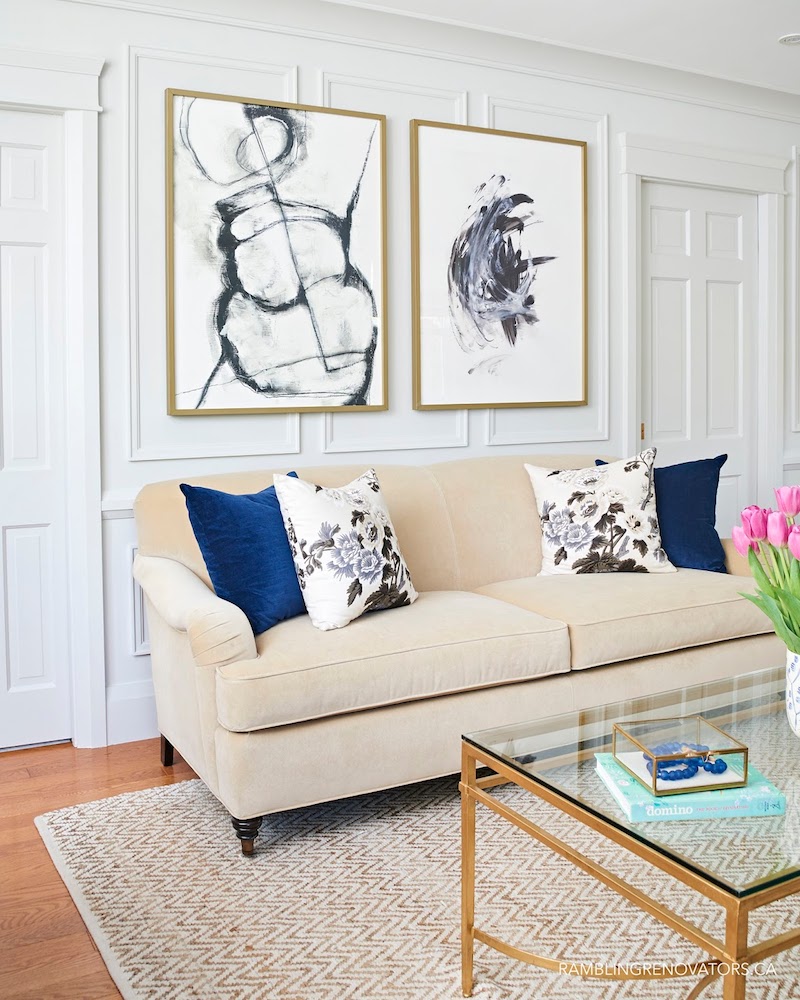 The gold framed side table stands out against this neutral sofa! A green banana leaf throw pillow adds a fun, tropical touch to the space.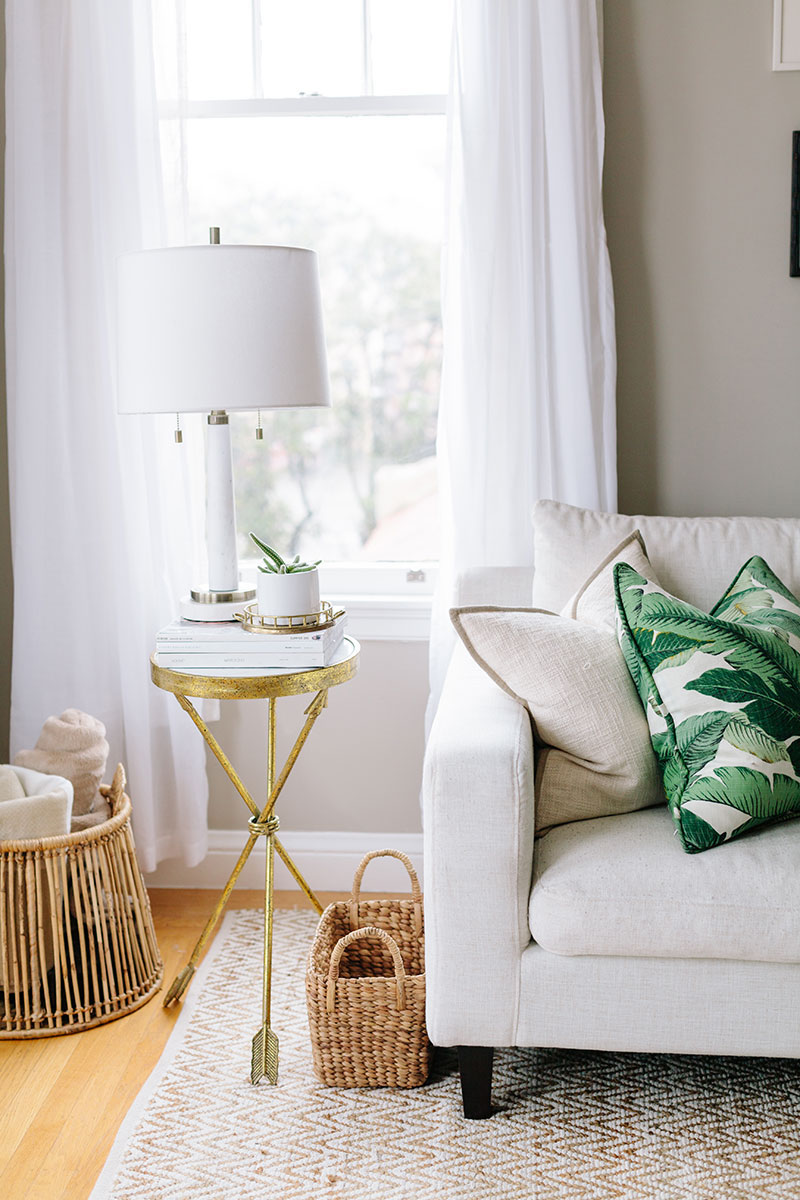 Do you have a beige sofa in your living room? I hope this post helped give you inspiration on how to decorate with a beige or cream sofa. If you're searching for one, I hope this post helped you find one that caught your eye!
More Sofas
Thanks for reading! Looking for another type of sofa? Try these related posts to find the perfect couch for your space:
More Neutral Home Decor Ideas
Happy curating!