If you are looking to redecorate your kitchen, then these glam kitchen ideas will inspire you. I love glamorous decor and interior design for its metallic surfaces, elegant forms, and feminine charm.
Today I'm going to share ten ways to get a glam look for your kitchen. The kitchen is a place for cooking meals, preparing food, making drinks, and more. You might have an open kitchen where people are free to hang out and chat with you while you cook. The kitchen has generally become a much more social place than it was in decades past. This means your kitchen must look just as good as the rest of your home!
I hope this post will give you a good idea of how to decorate a glamorous kitchen.
Glam Kitchen Decor
Here are the best examples of glam kitchen decor.
Gold Bar Stools
The first idea is to get some gold bar stools for your kitchen. Many glam kitchens are primarily white and that can result in a cold, hospital-like feeling of the space. Adding warm touches of gold and brass throughout the room can warm it up and make it much more welcoming!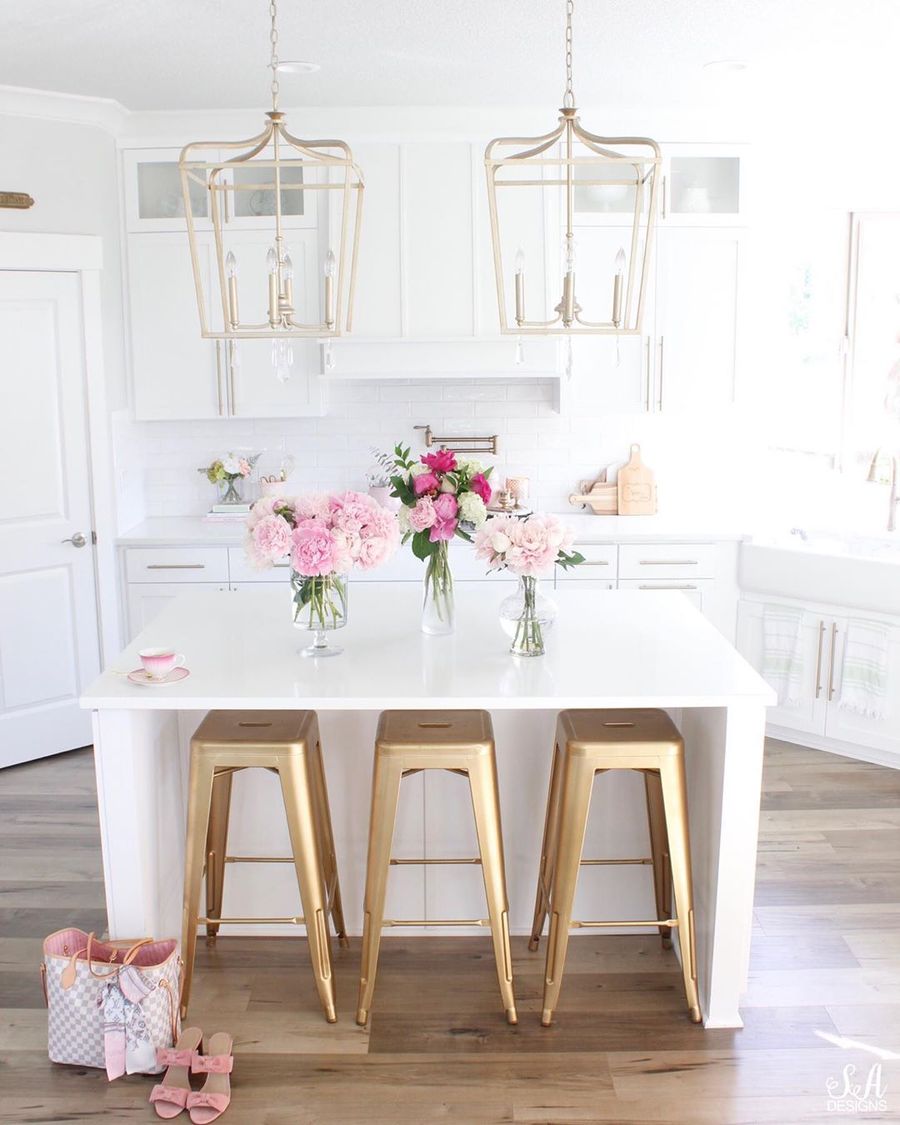 Bold Dark Teal Cabinets
You can opt to make a bold statement with your kitchen cabinets if you don't like white kitchens. This glam kitchen has dark teal cabinets which really make for a dramatic look! The kitchen island is made of a striking panda marble material.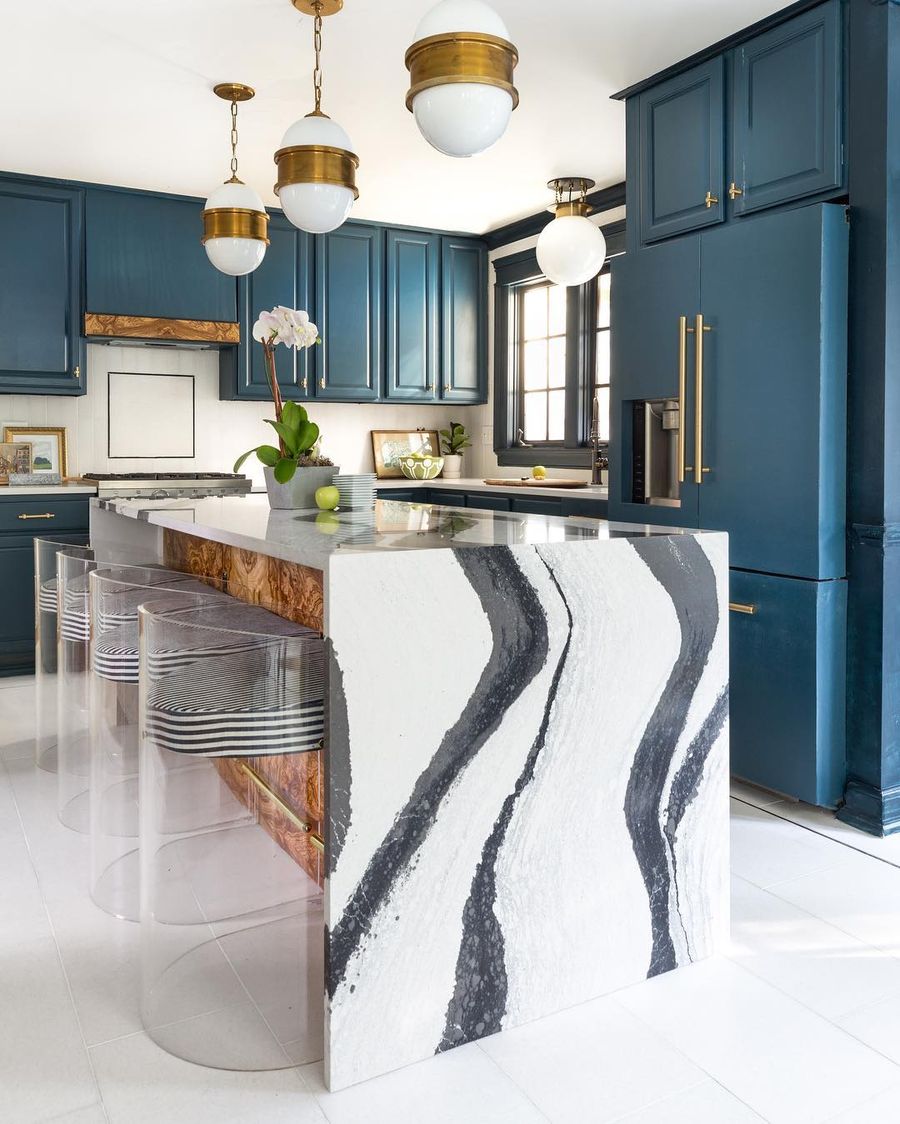 Lacanche range
Is there anything more glamorous than having a beautiful high quality French range in your kitchen?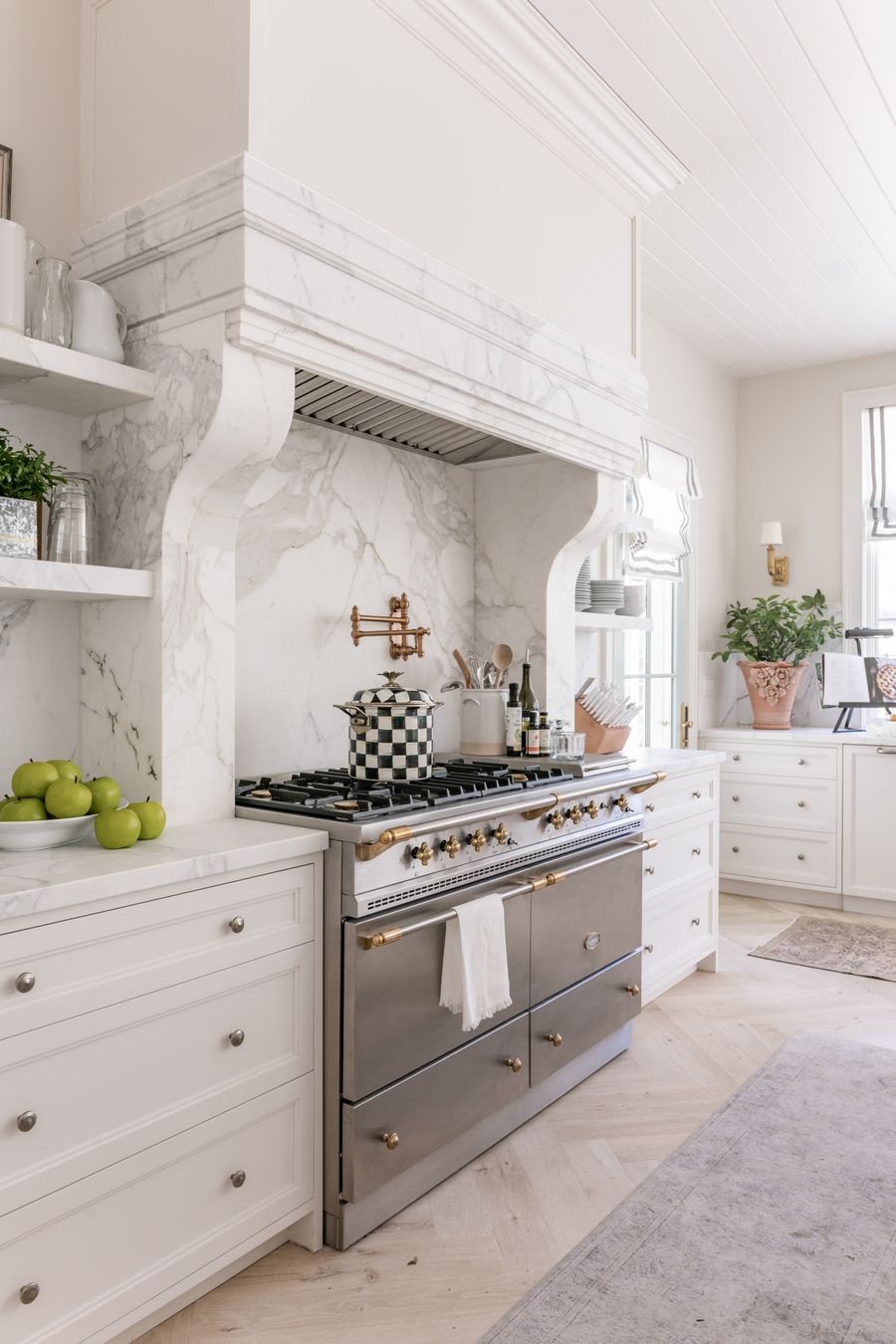 Fresh flowers
An easy way to make your kitchen more glam is to have fresh flowers in a vase on the kitchen island. Peonies, roses, and cherry blossoms all make for beautiful kitchen flower decor!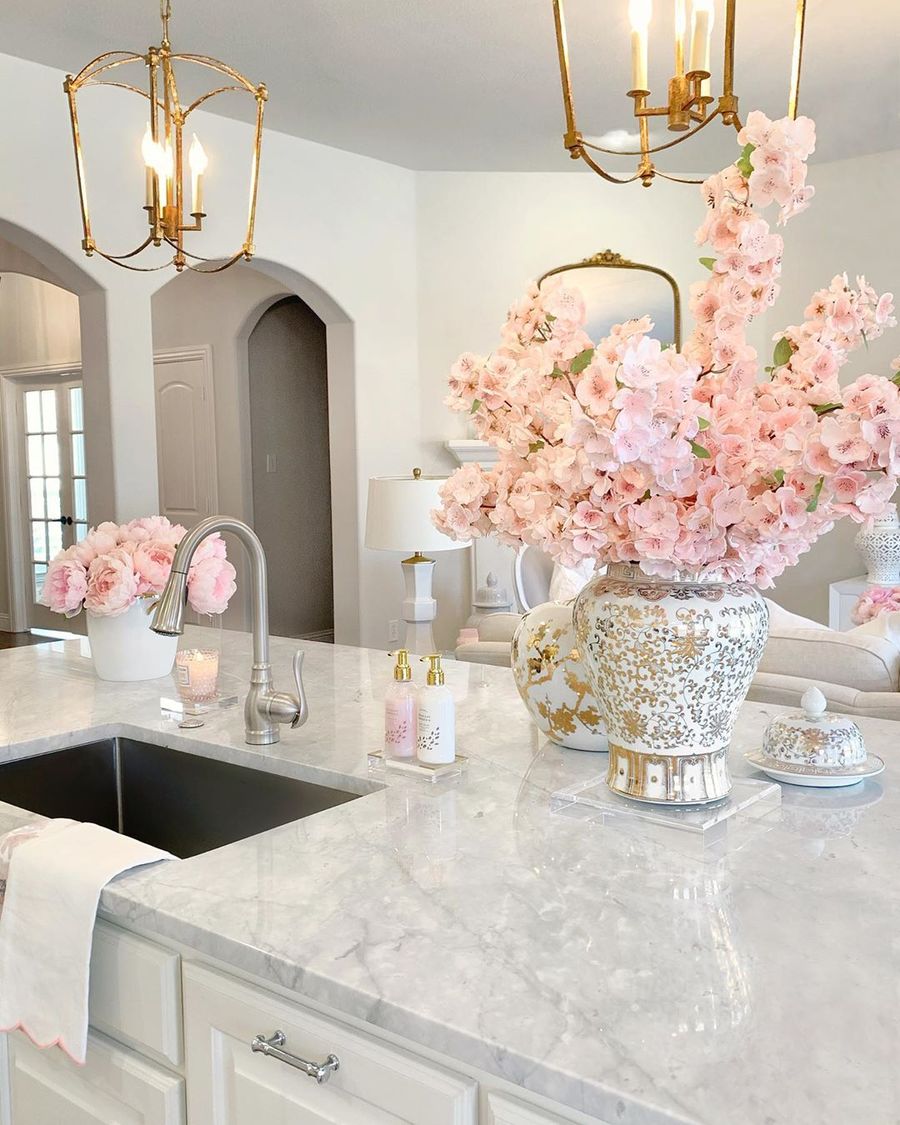 Brass Drawer Pulls
The brass cone pendant lights above this kitchen island are striking. But I really love the brass drawer pulls on each of these kitchen cabinets which warms up the tone of the room.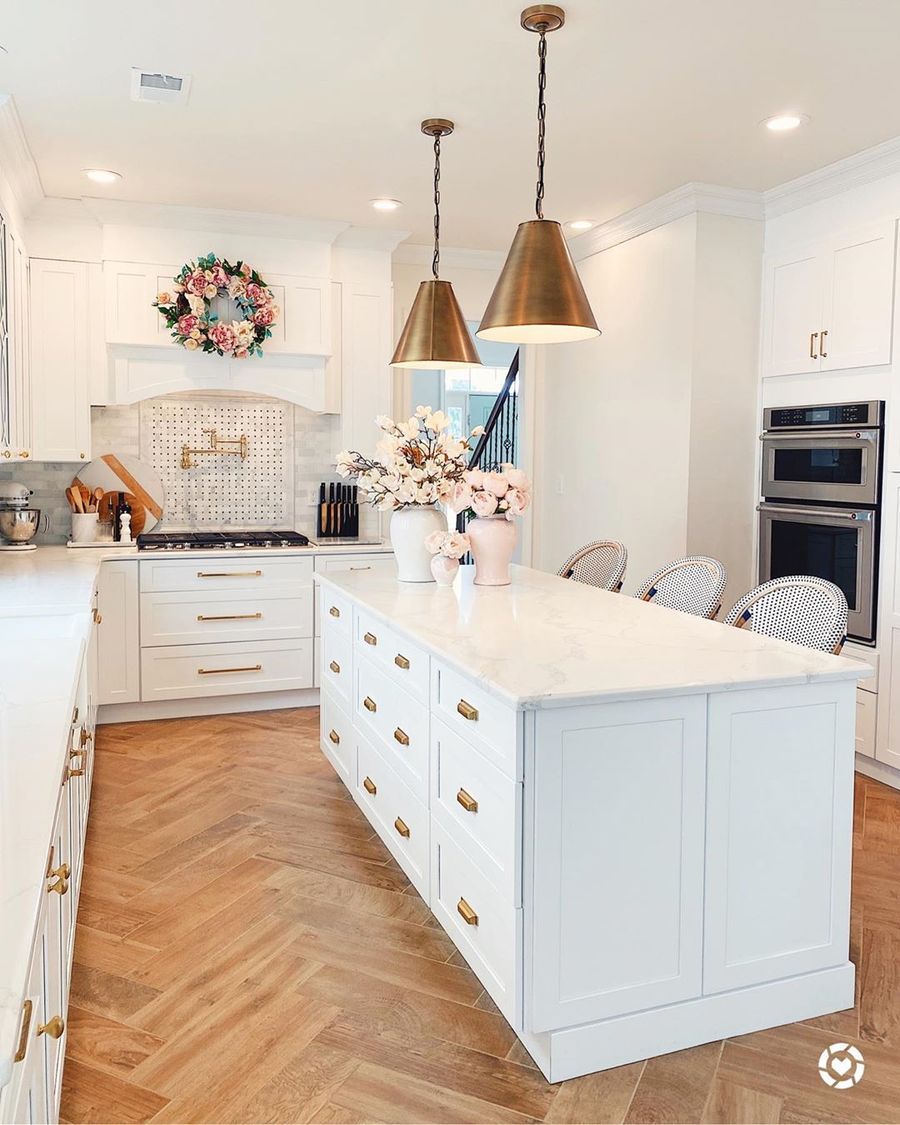 Gold metal rod
I love how a gold metal rod has been installed on this marble backsplash for hanging various kitchen utensils!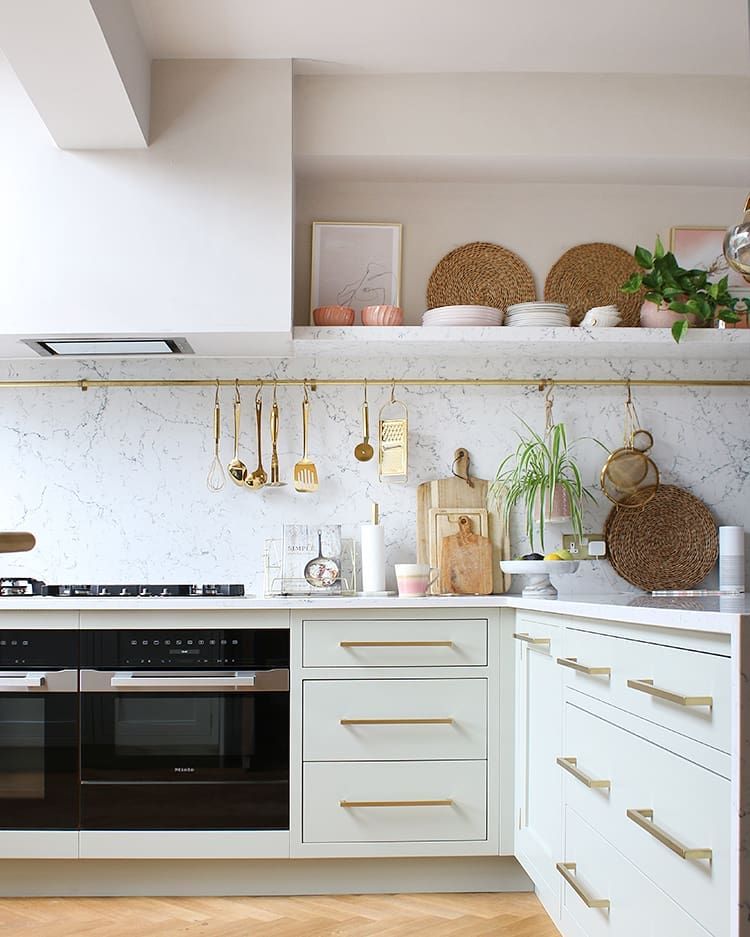 White marble countertops
Another common element of glam kitchens are their white marble countertops! This gorgeous kitchen has a half-moon kitchen island finished in a beautiful white marble surface material.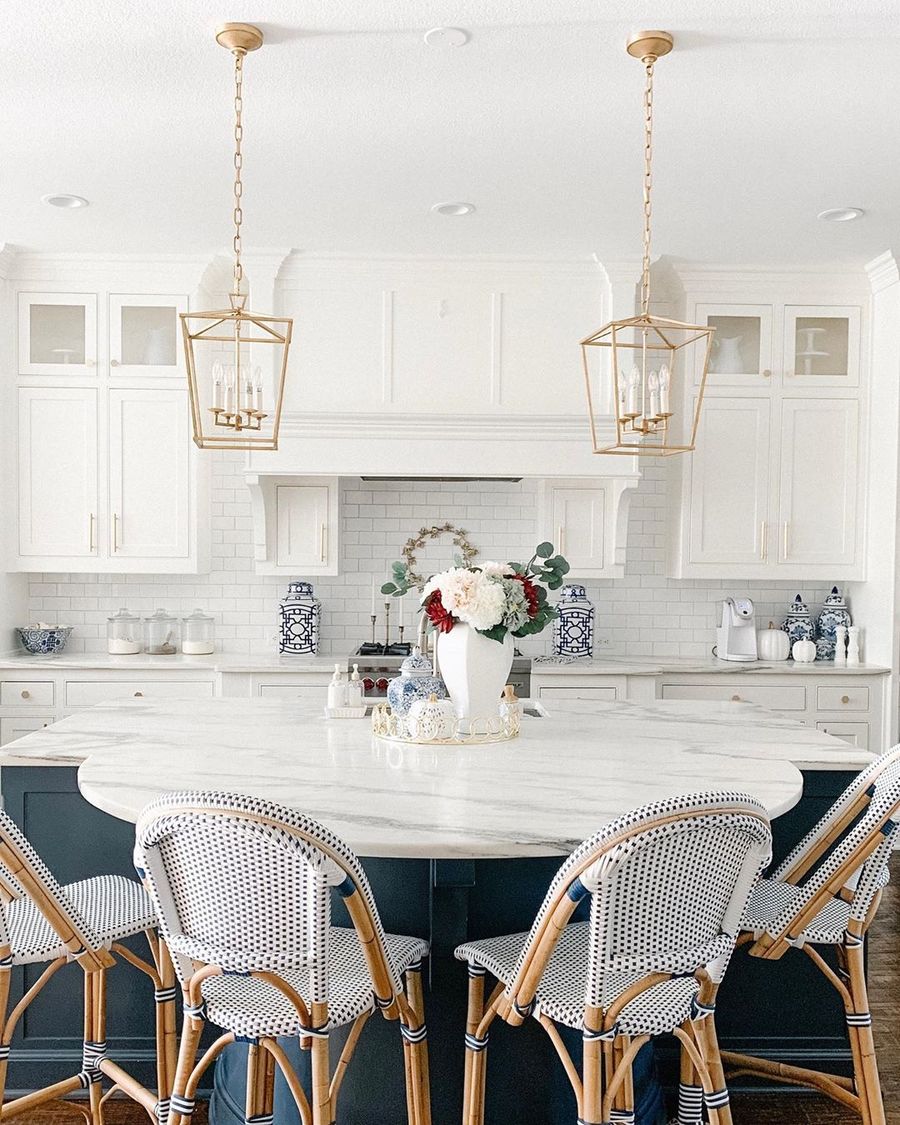 Gold wreath
I love this little glam touch of having a gold wreath hanging on the backsplash above the stove!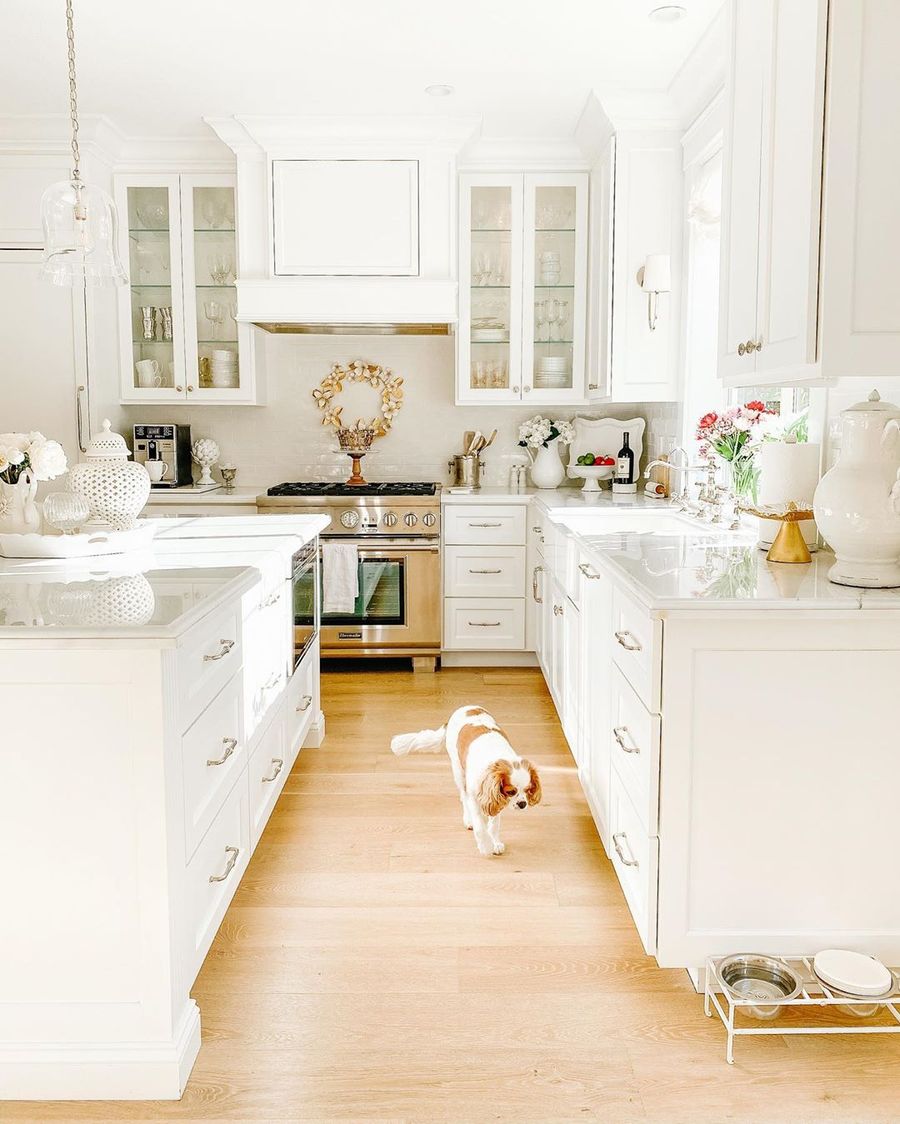 Brass cage pendant lights
When it comes to glam kitchen lighting, you can't go wrong with brass cage light pendants above your kitchen island.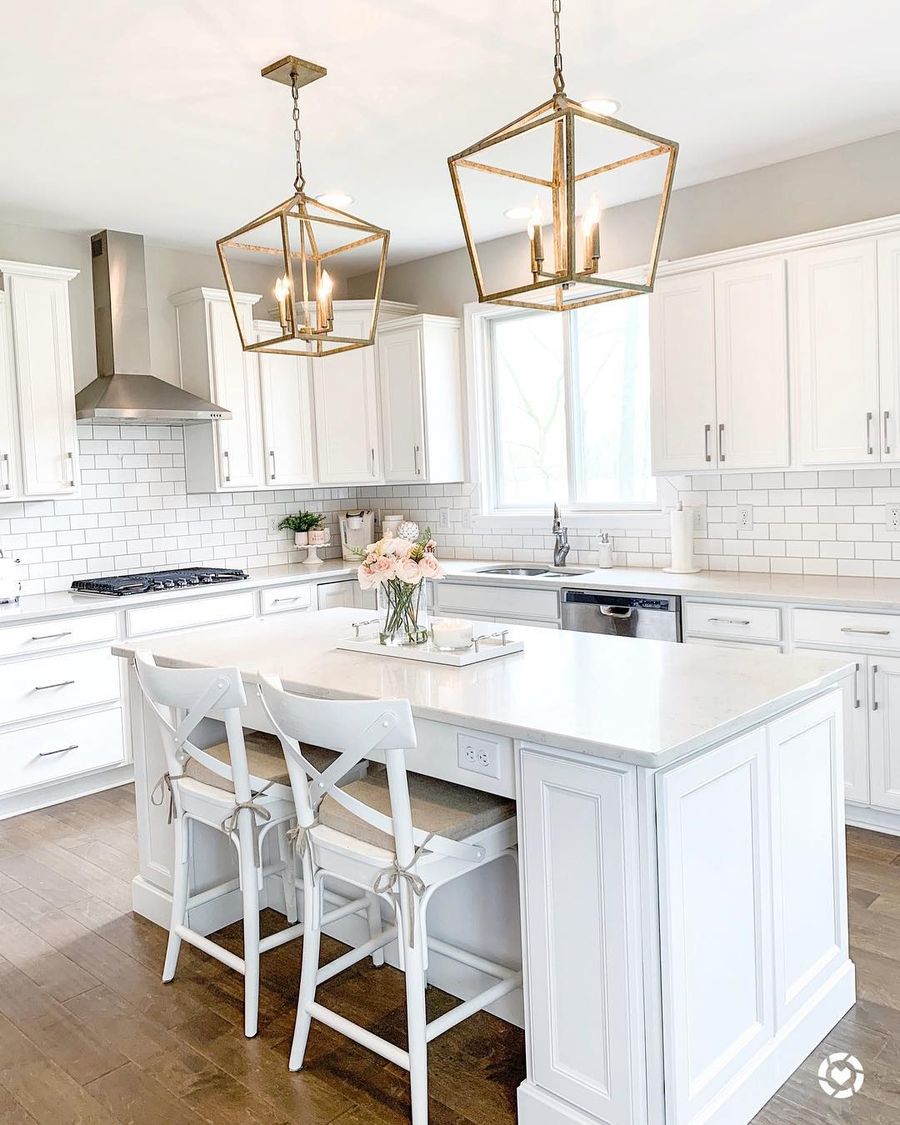 Acrylic Counter Chairs
Acrylic counter chairs make for subtle elegance inn the kitchen. These chairs can barely be seen, which allows for the kitchen design to be fully appreciated!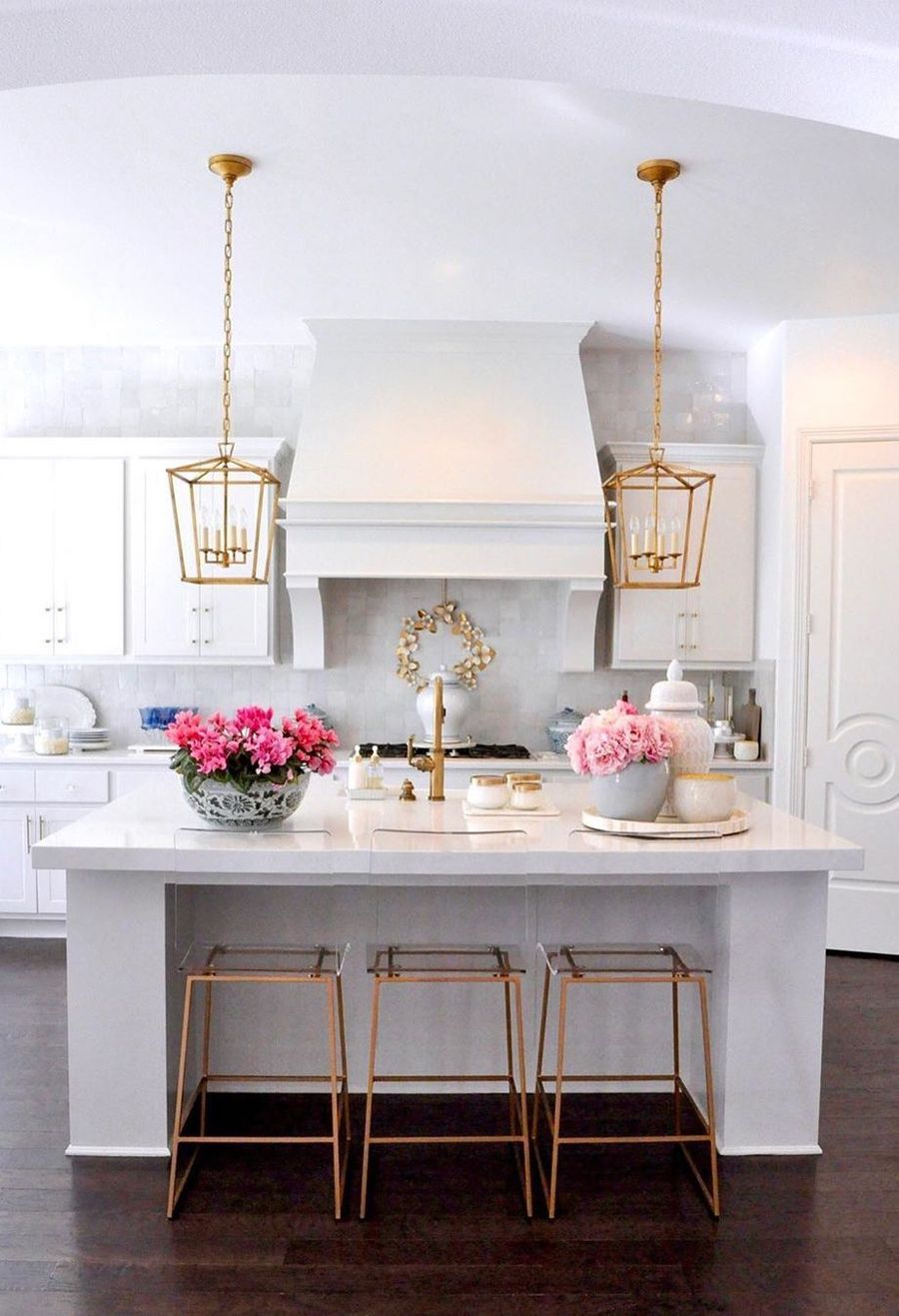 I hope these glam kitchen ideas inspired you as you go about designing your own glam home!
More Glam Decor Ideas
Keep reading about glamorous decorating at home with these other related articles!
Happy curating!