These glam dining rooms will surely spark your creativity if you love glamorous decor and design. There are a few characteristics of glam decor that will always stand out to me.
Glamorous design is known for its use of metallic, shiny surfaces, velvet fabric and bold colors. It's a design aesthetic that is reminiscent of the golden age of old Hollywood. The dining room is the perfect place for a glam look as your shiny silverware will fit right in!
Here are a few glam decorations we recommend:
Glam Dining Room Decor Ideas
So what does a glam dining room look like? Here you'll find lots of metallic accents, gold frame furniture, and velvet upholstered dining chairs to name a few ideas. Beyond that, you'll find rooms decorated in black and gold or simple glass glam dining room tables that keep the room chic. The possibilities are seemingly endless when it comes to glam dining room decor ideas! Let's help you get decorating today.
Teal Velvet Dining Chairs
How beautiful are these teal velvet chairs with gold metal framing? The black and white rug and tropical wallpaper make for a boldly designed room!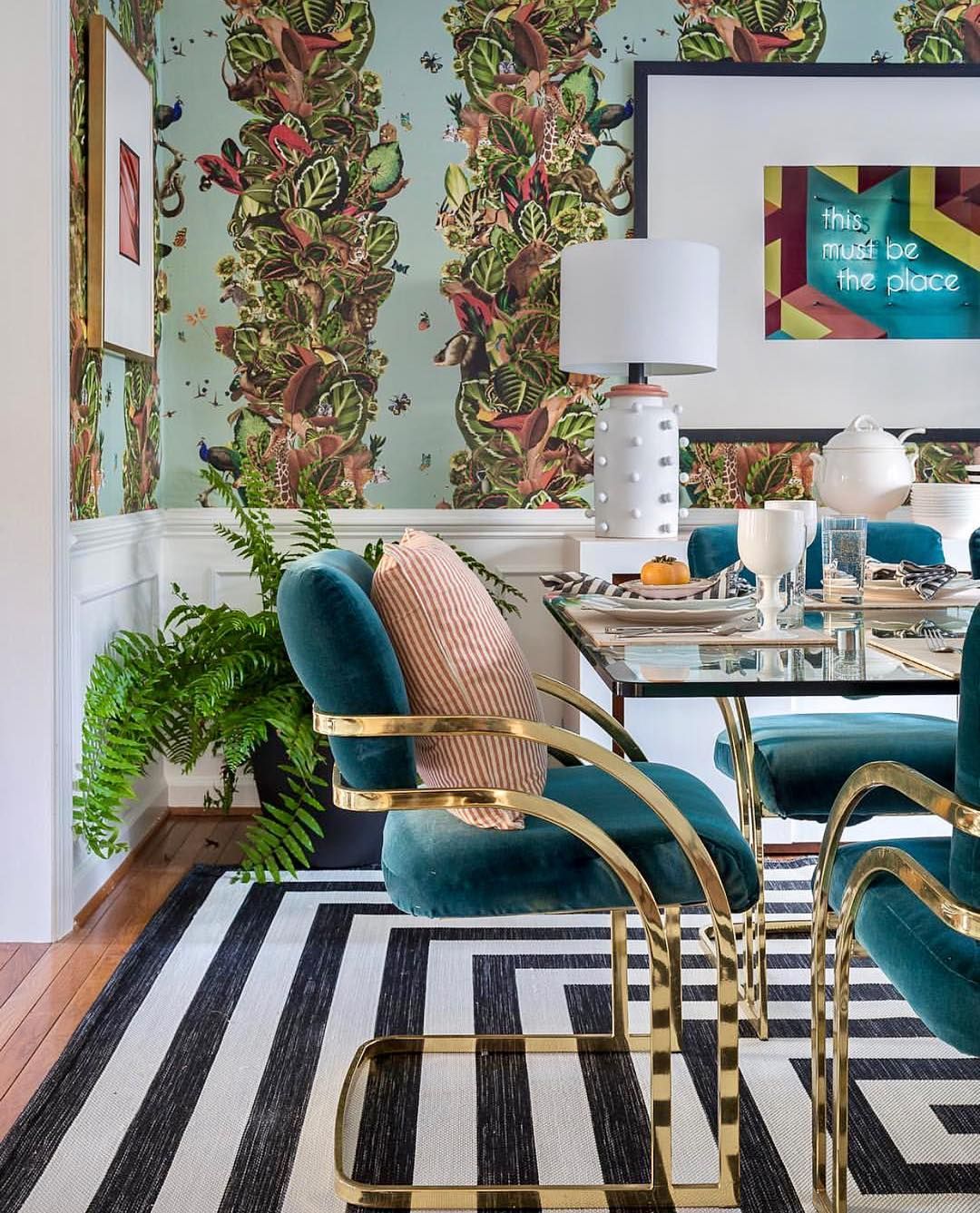 Chrome Silver Accents
You can go wrong with chrome or silver accents when it comes to a glam room.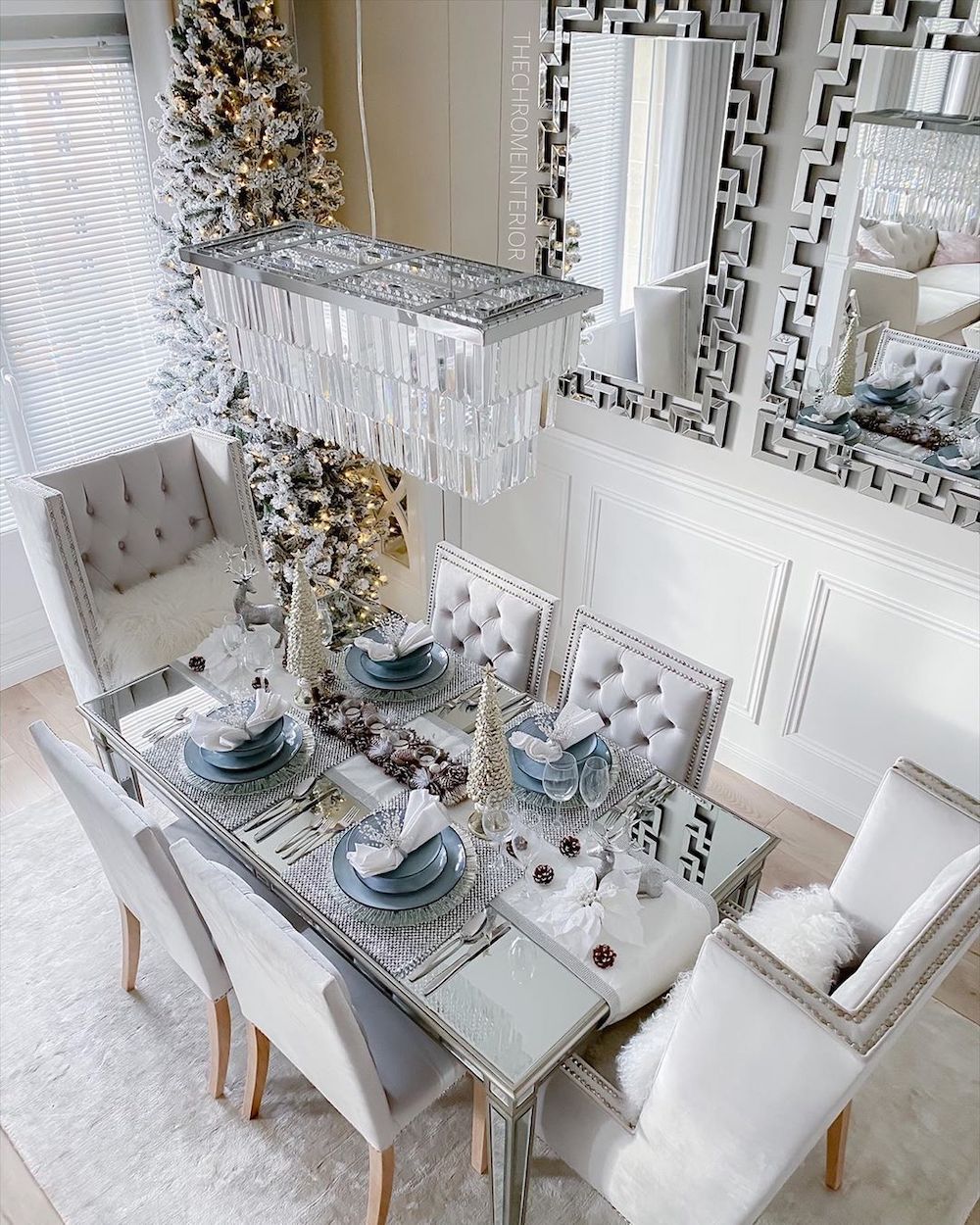 Gold Starburst Chandelier
Starburst chandeliers are a beautiful mid-century lighting fixture that adds glam to any space.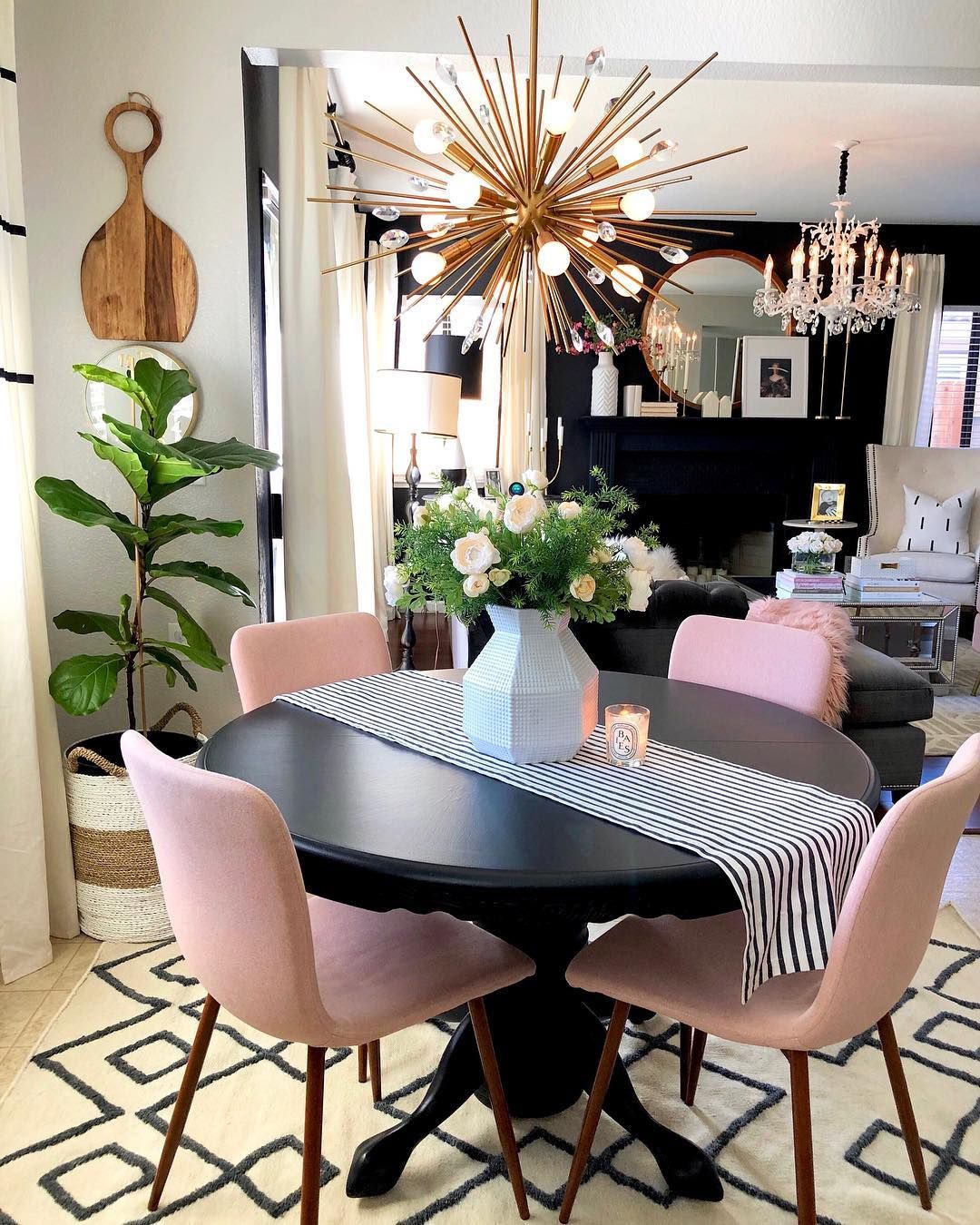 Pink Velvet Dining Chairs
Pink velvet is a fabric that can give a feminine touch to a glam space.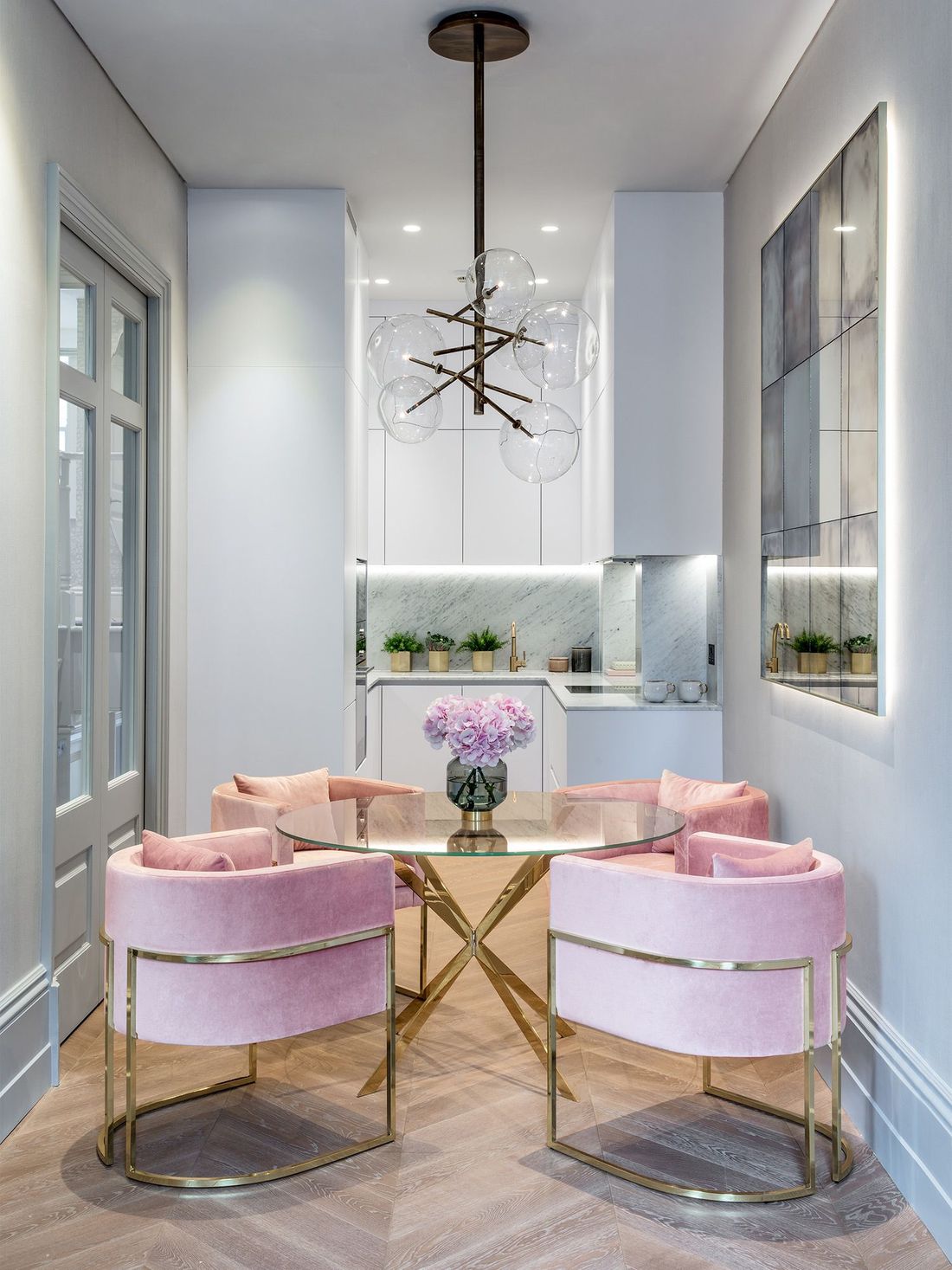 Mirrored Side Cabinet
Mirrored furniture is always a plus!
Gold Table Setting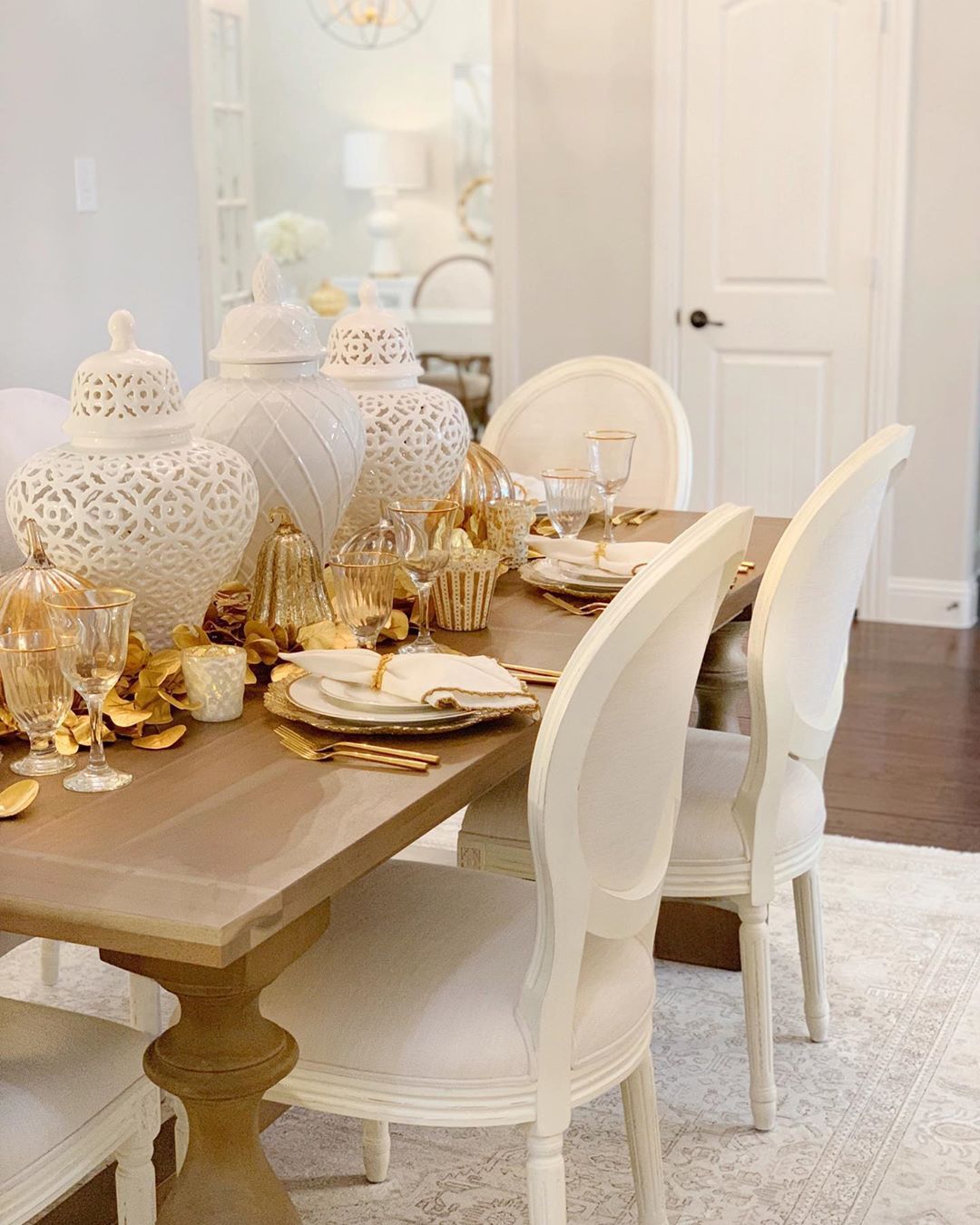 Mirrored Dining Table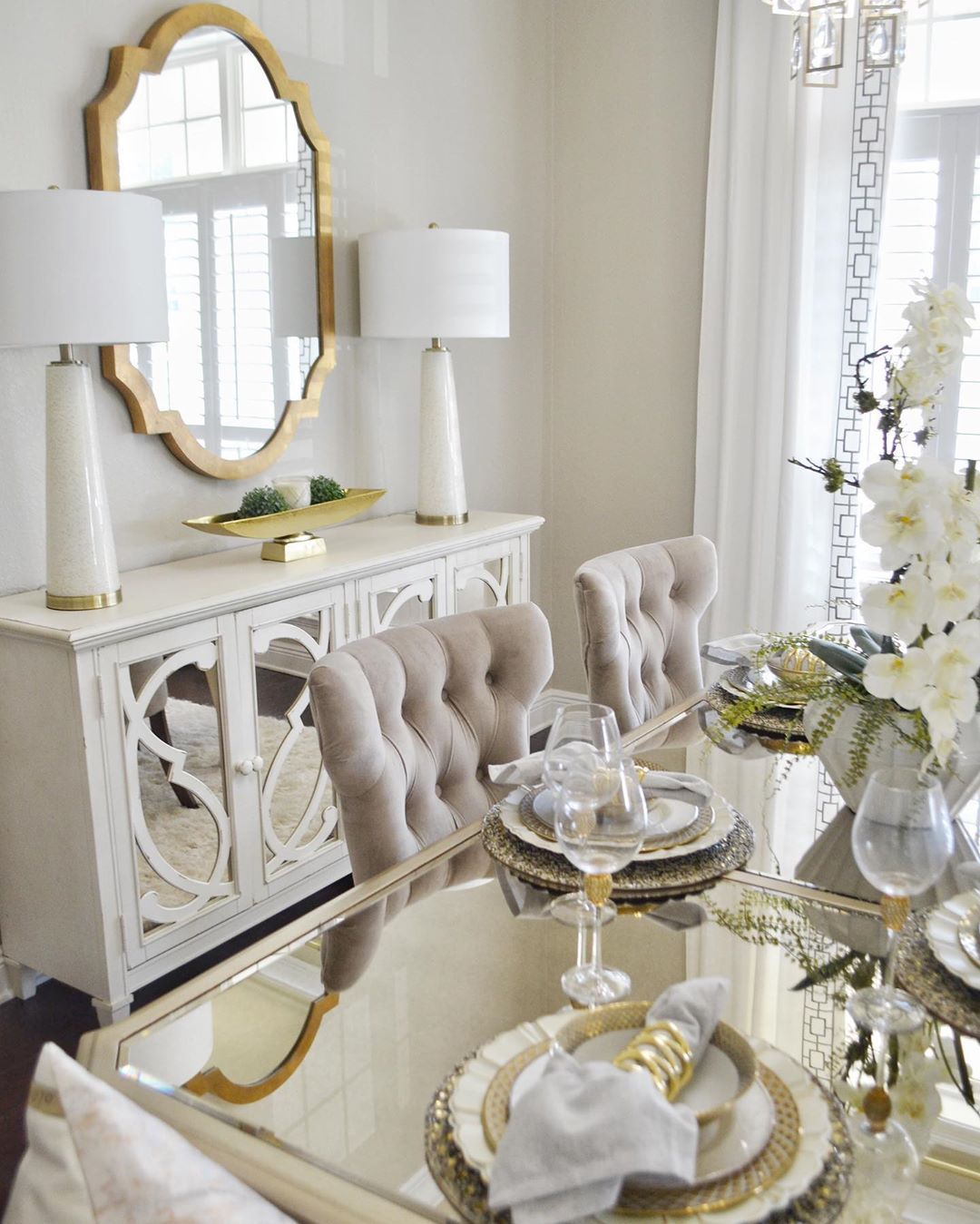 Pink Wingback Head Chairs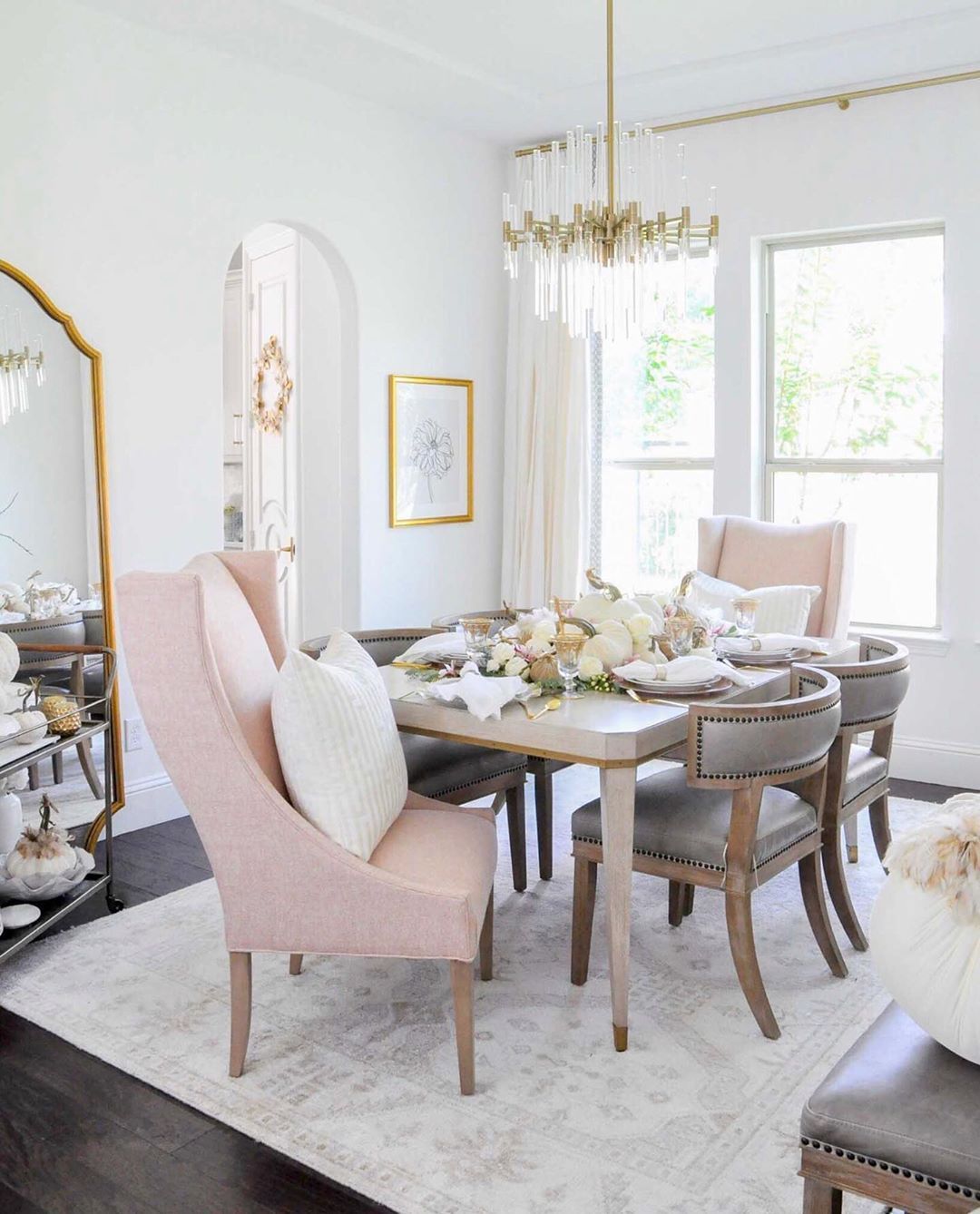 Black and Gold Decor
Black and gold are a classic glam match.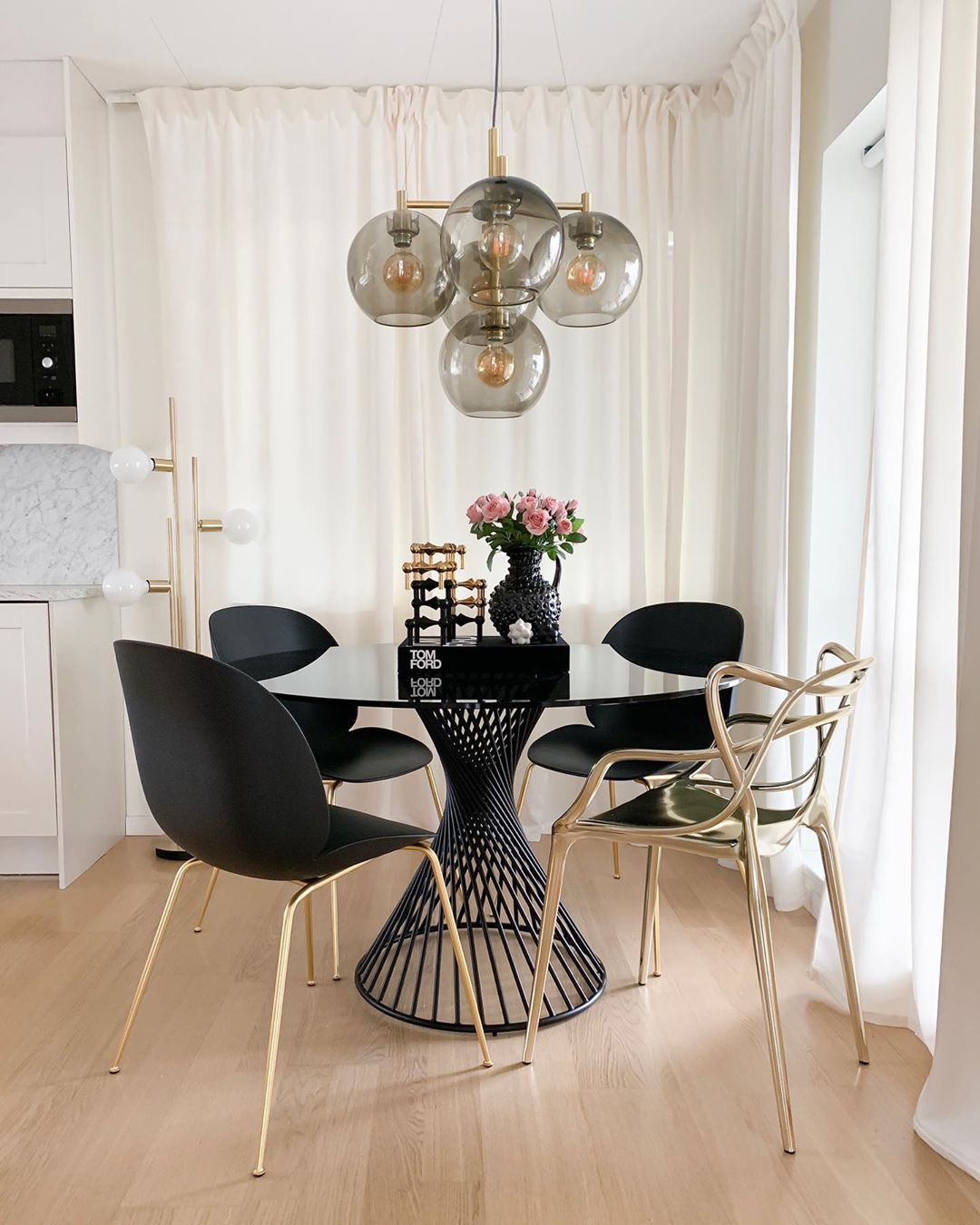 Gray French Chairs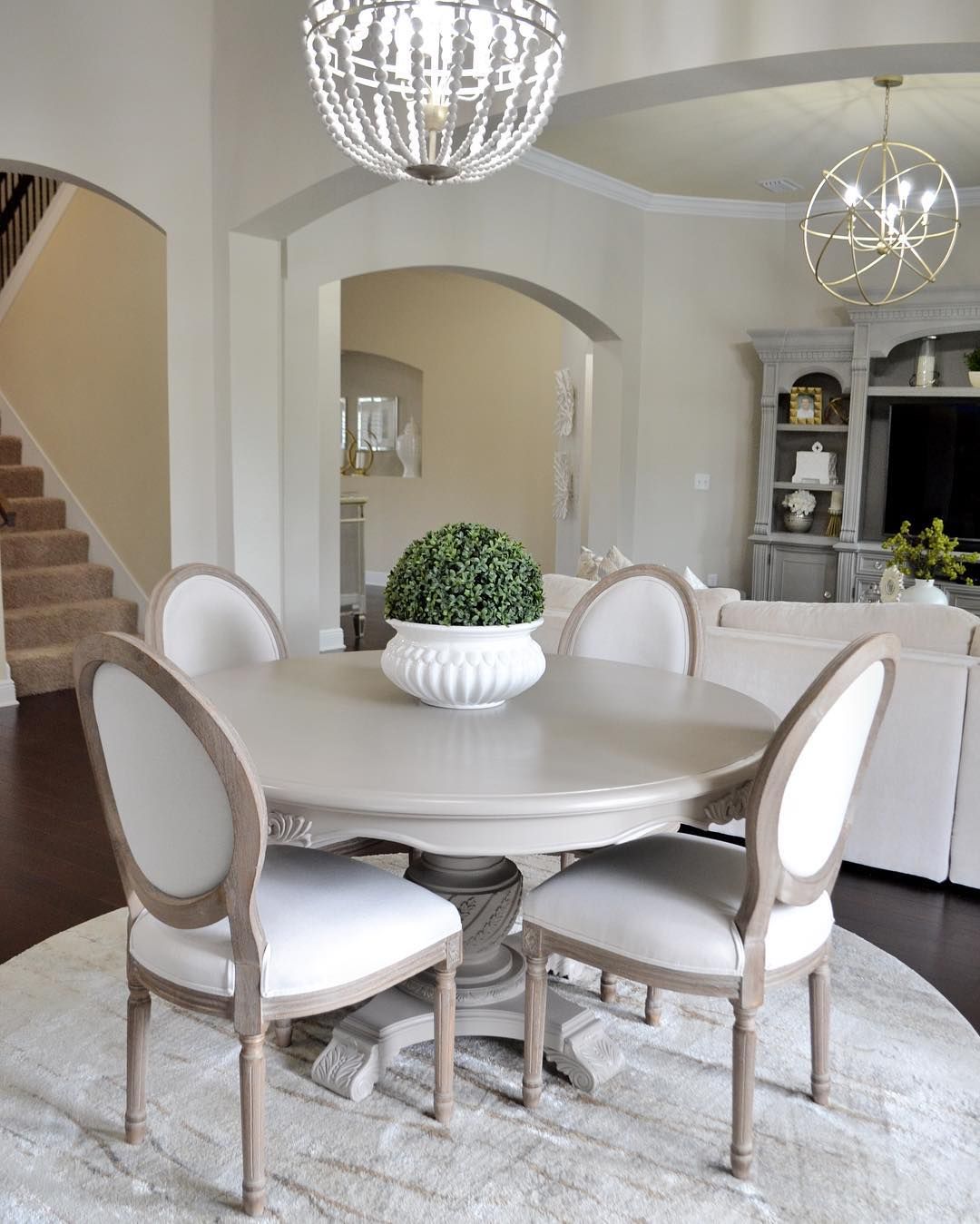 White Furniture and Soft Gold Accents
Pink Fringe Chandelier
A unique lighting fixture can give character to your dining room!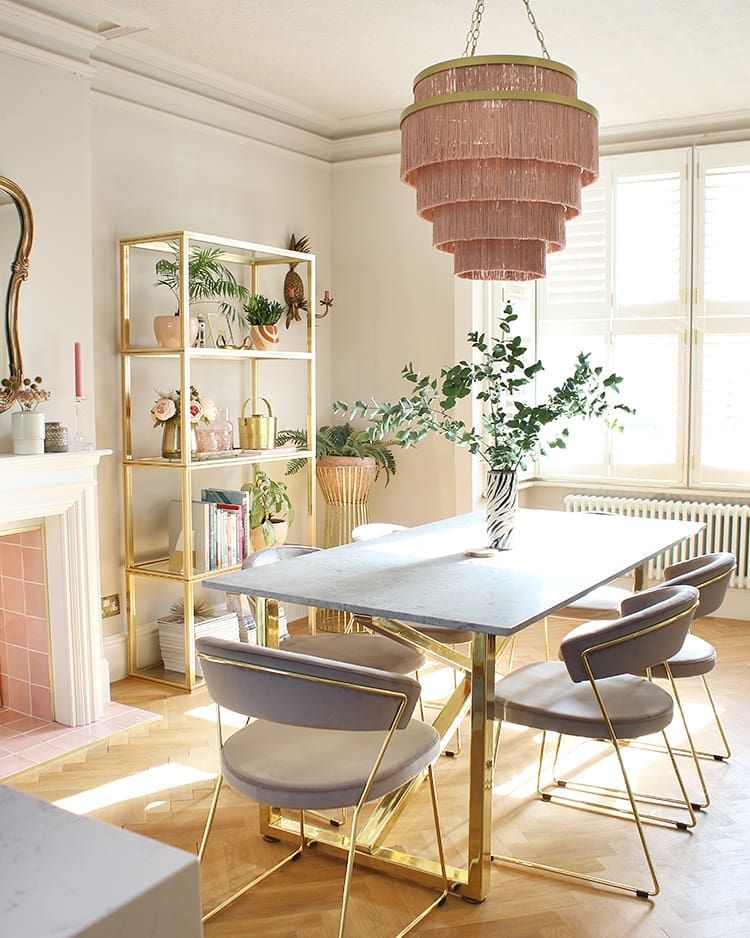 Oversized Gold Wall Mirror
Wall mirrors help to open up the space.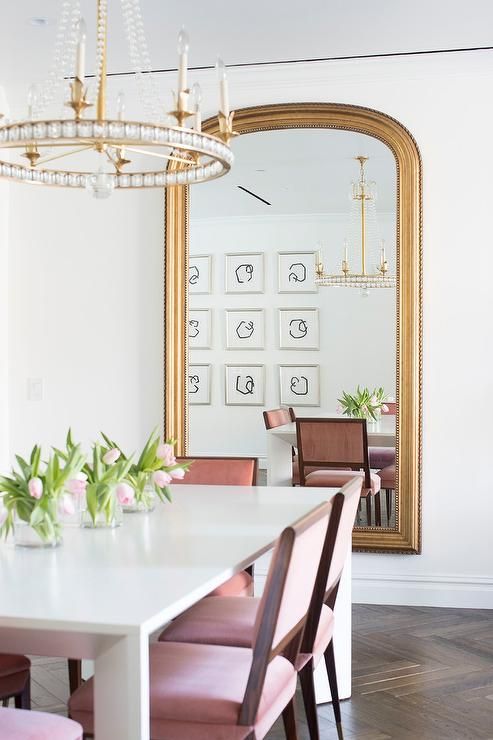 Pink Velvet Dining Chairs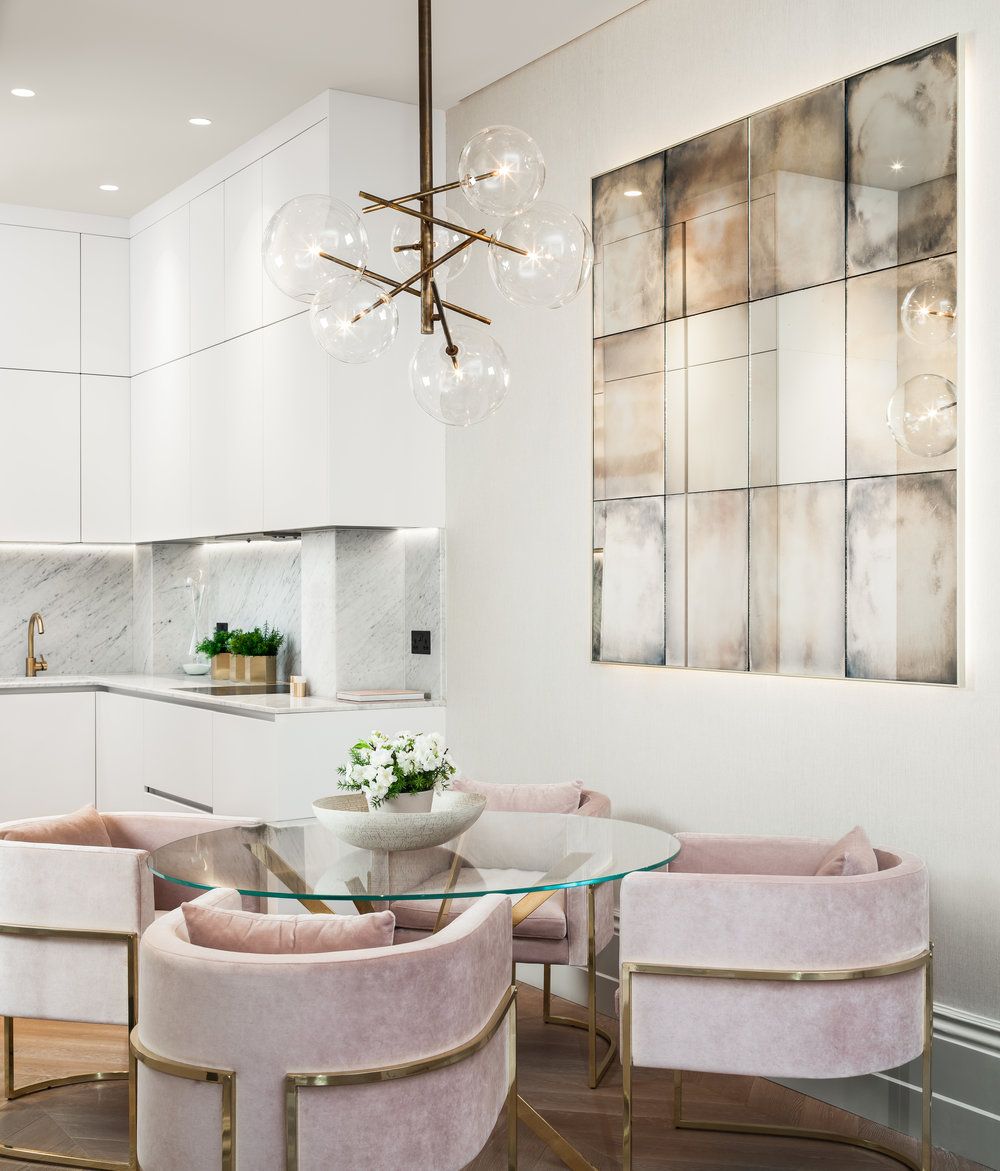 More Glam Decor Ideas
I hope this post inspired you! Looking for even more glamorous decorating ideas for the home? Don't miss our other articles on glam decorating below. We've got room decor guides, furniture guides and specific decoration guides!
Happy curating!