Today I want to talk about how to decorate the perfect vignette. If you love glam decor, then you will probably need to decorate the top of your dresser, a side table, or a nightstand at some point. Vignettes are the perfect solution for creating a beautiful decoration arrangement in your home. I'm going to share some examples of how to decorate a glamorous vignette in your home in various places!
Glam Vignettes
When creating a glamorous vignette, it's important to consider many different factors of your arrangement. Consider the height of the space that you're working with and don't be afraid to play around with different sizes of objects. It's good to balance out larger pieces with smaller ones too. Overall, the most important role to remember is that less is more. You only need 3 to 5 great objects to arrange and a beautiful vignette! Here are some beautiful examples to get inspired by:
Dresser with White Bust and Pink Cherry Blossoms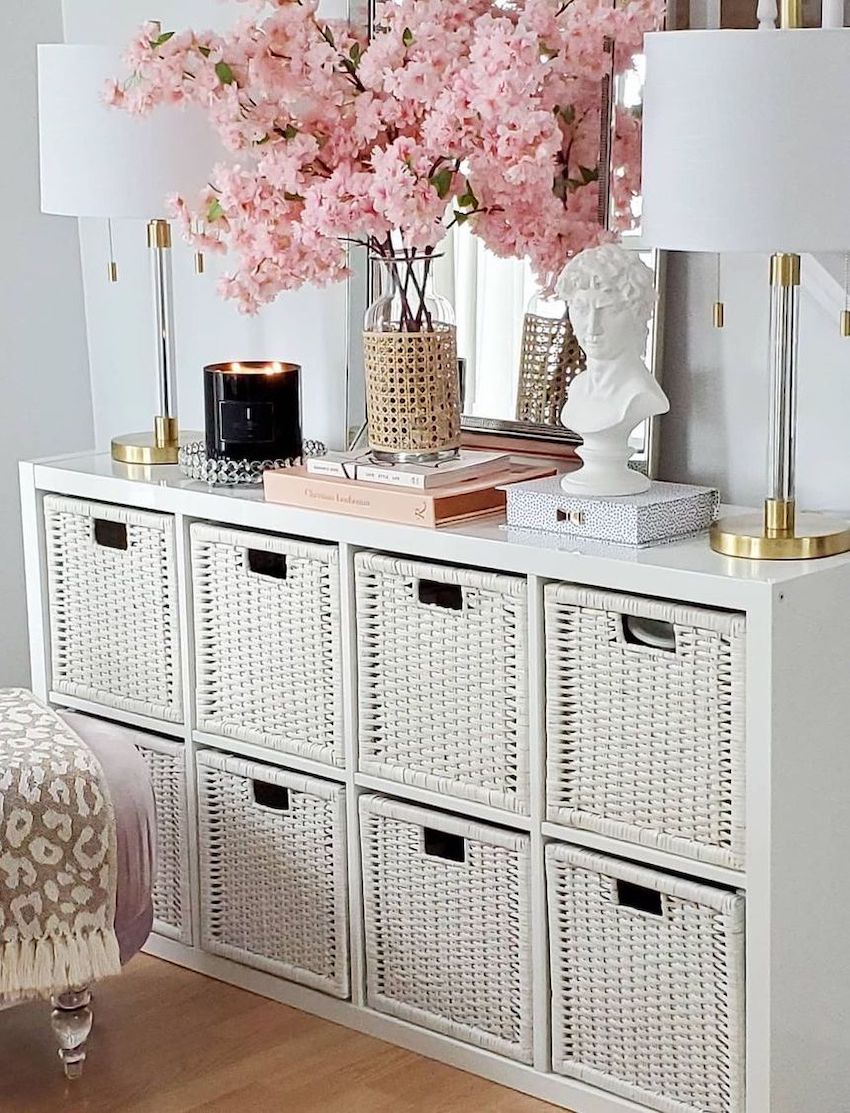 Side Table with Vintage Mirror Tray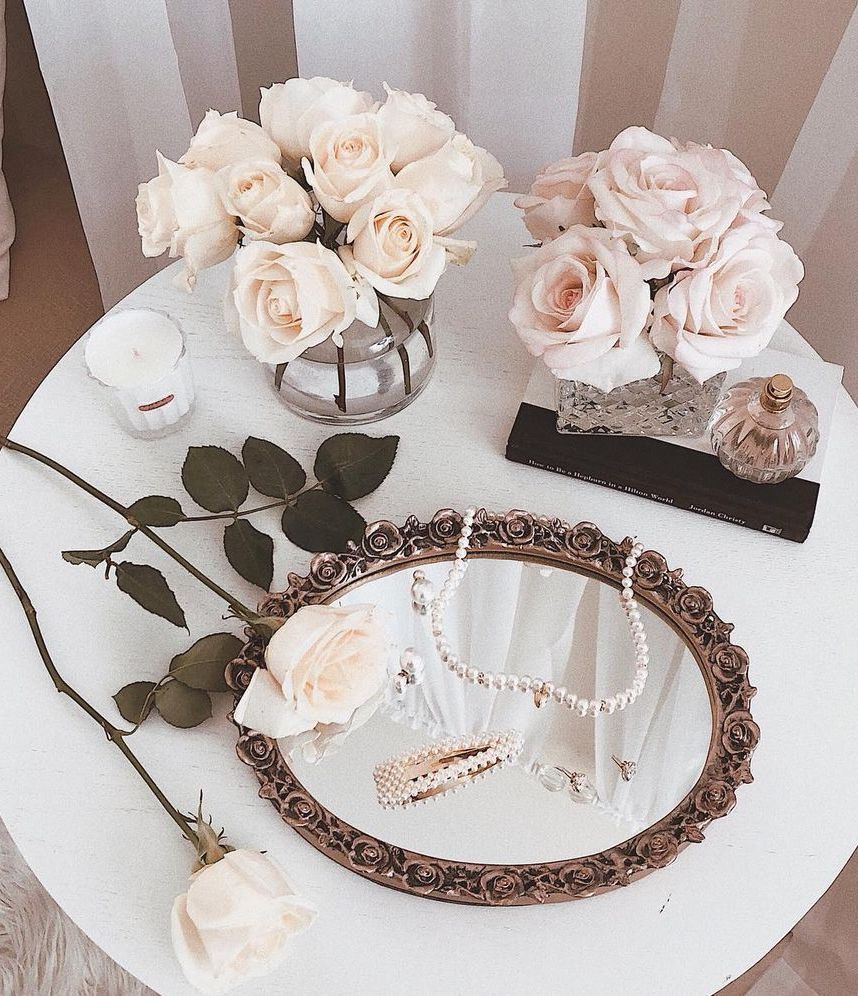 Coffee Table with Fashion Books and Pink Roses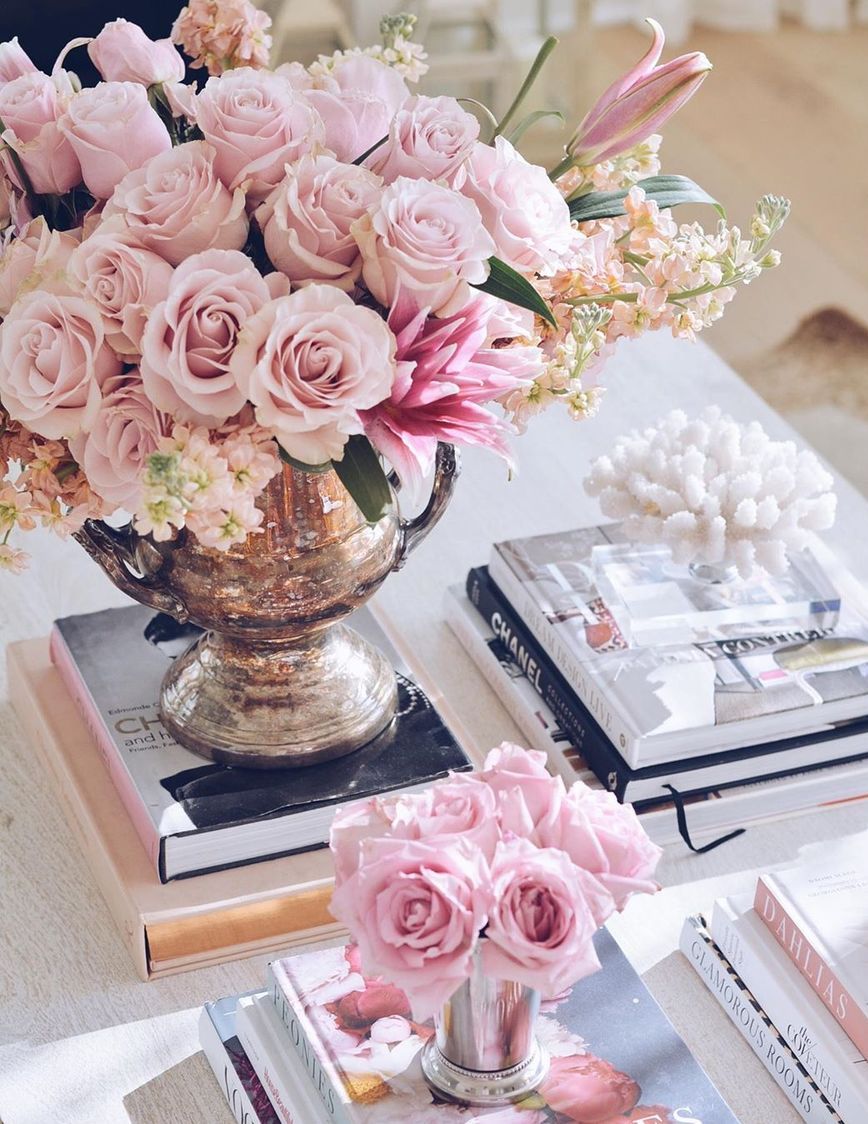 Gold tray on Coffee Table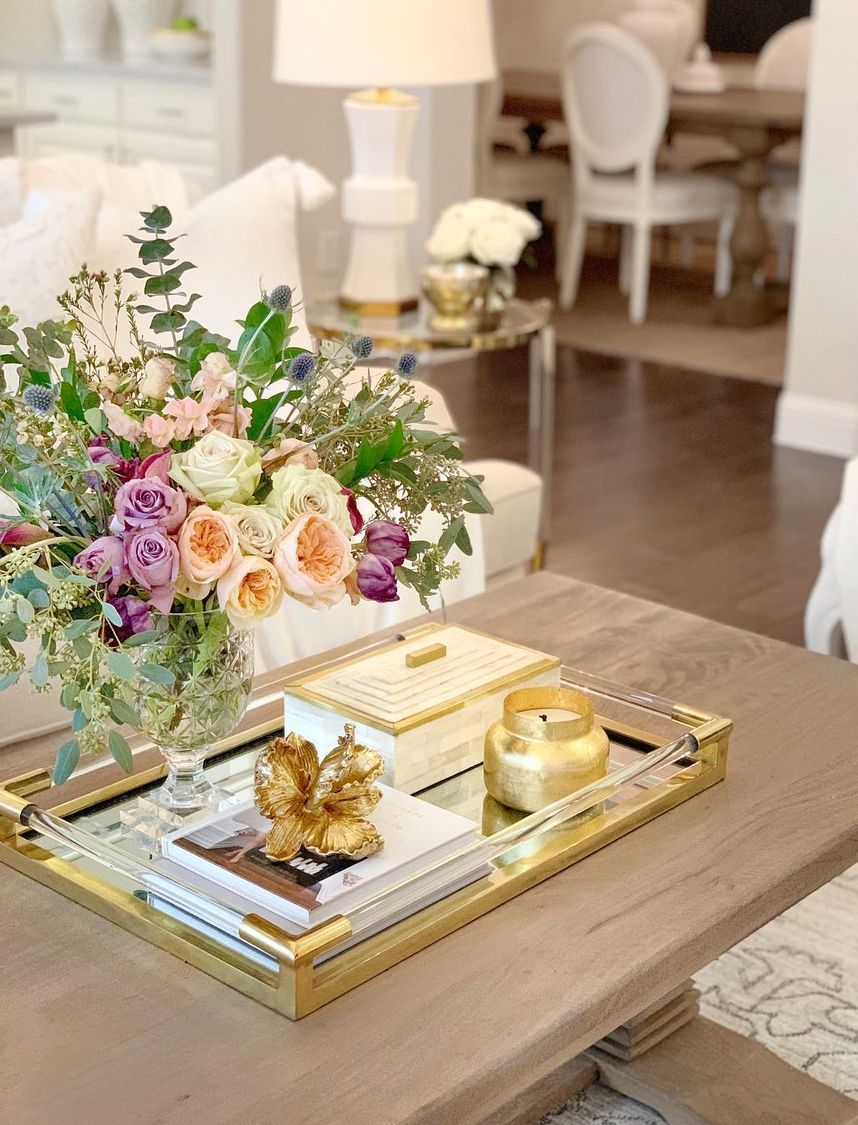 Entryway Table with Gold Vase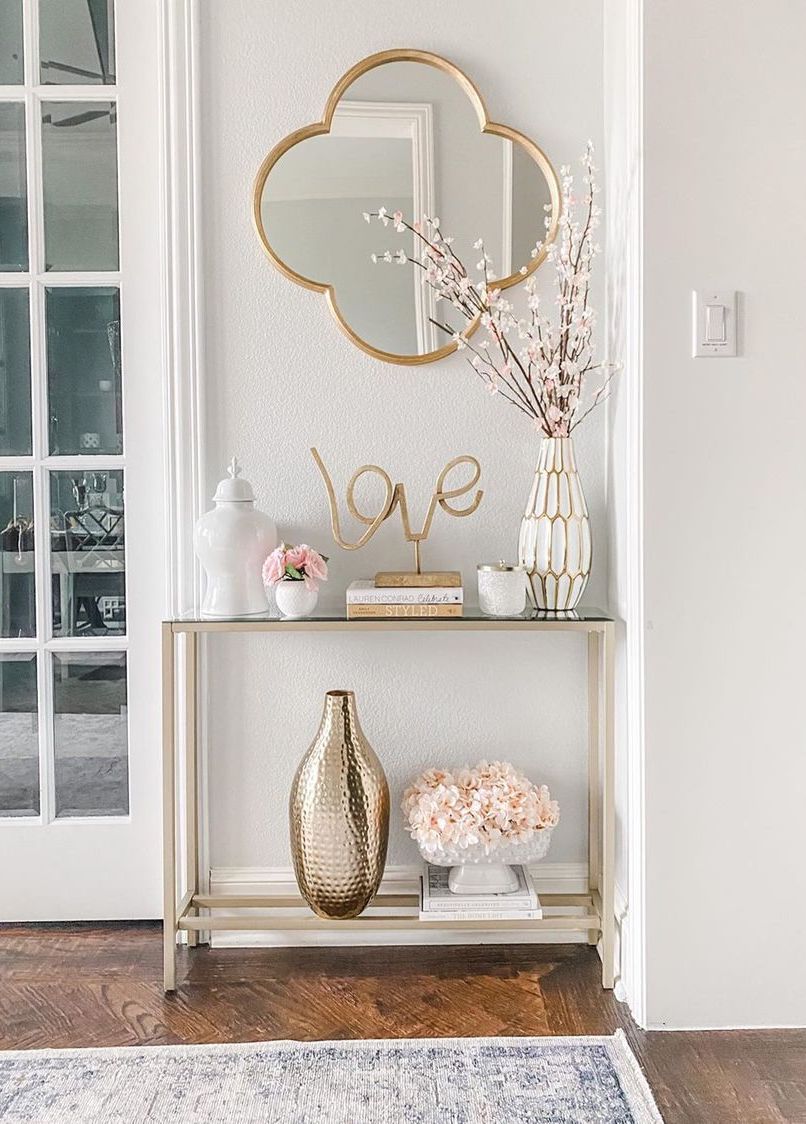 Modern Glass Flower Vase on Nightstand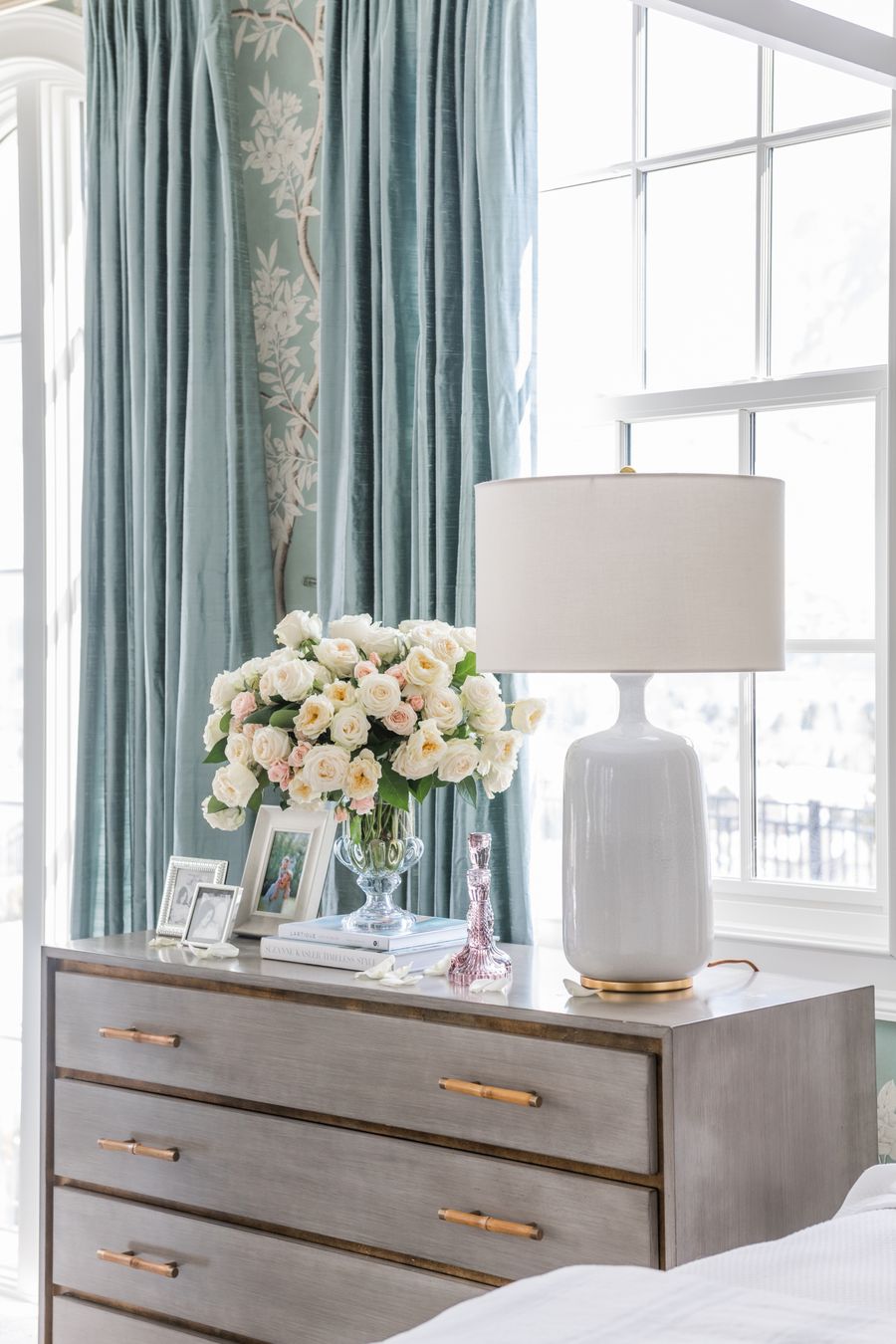 Scented Candles on Coffee Table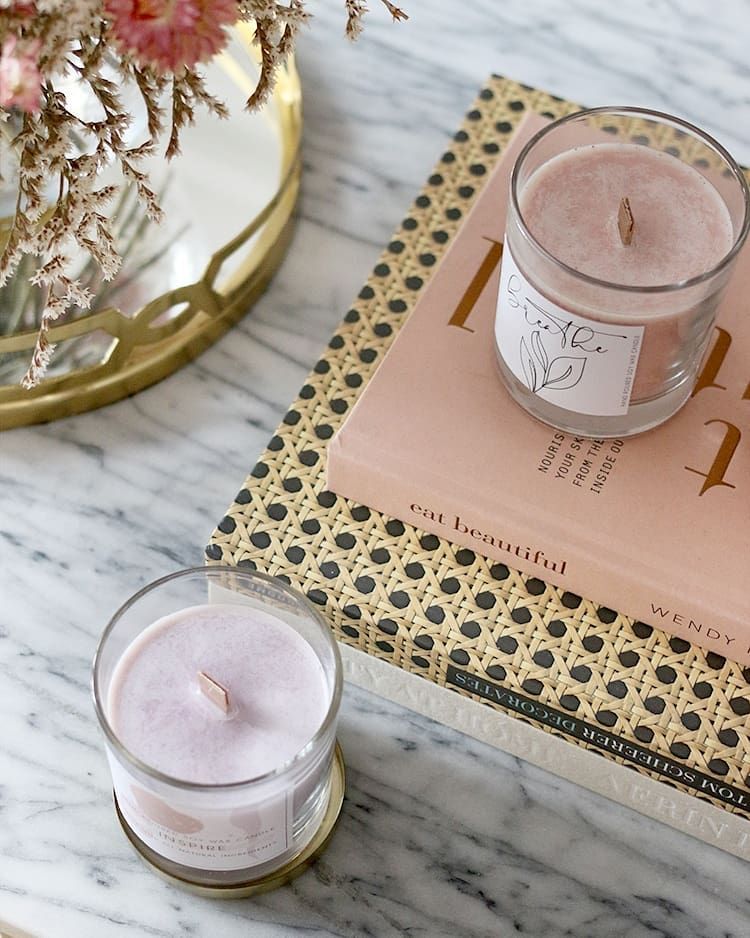 Black and Gold Decor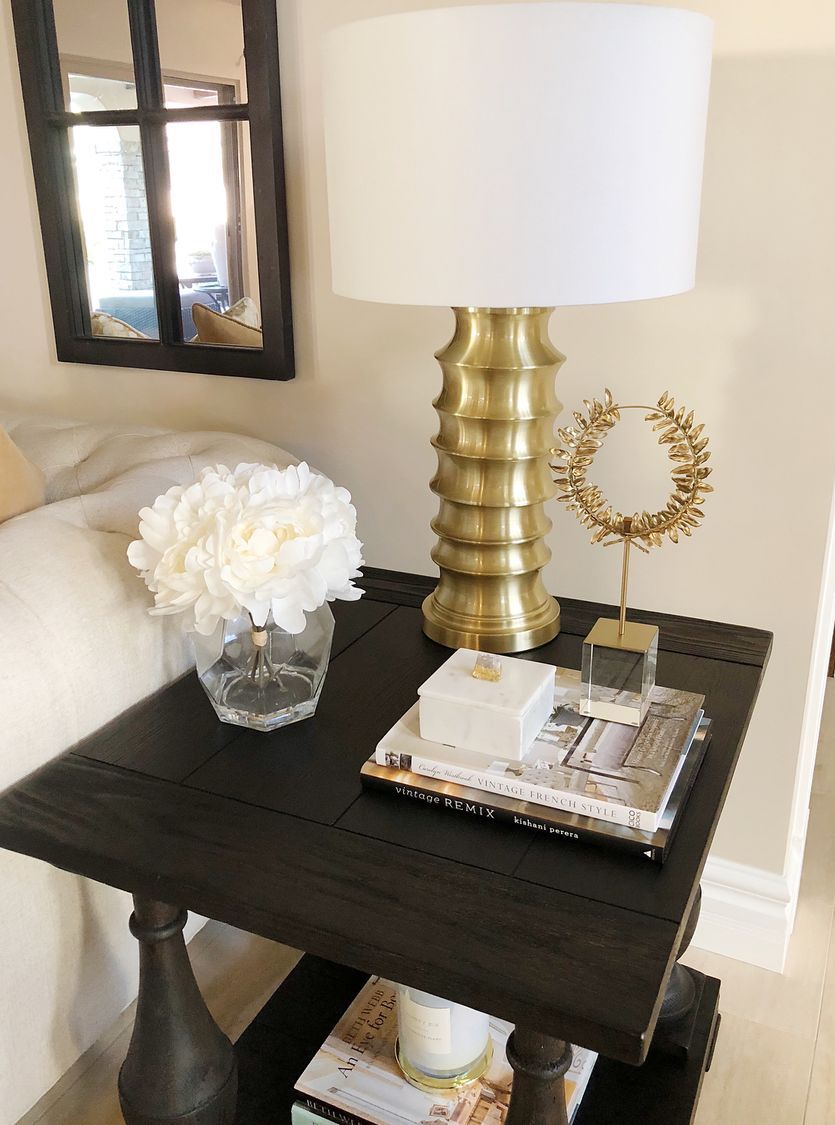 Gold Glam Tropical Decor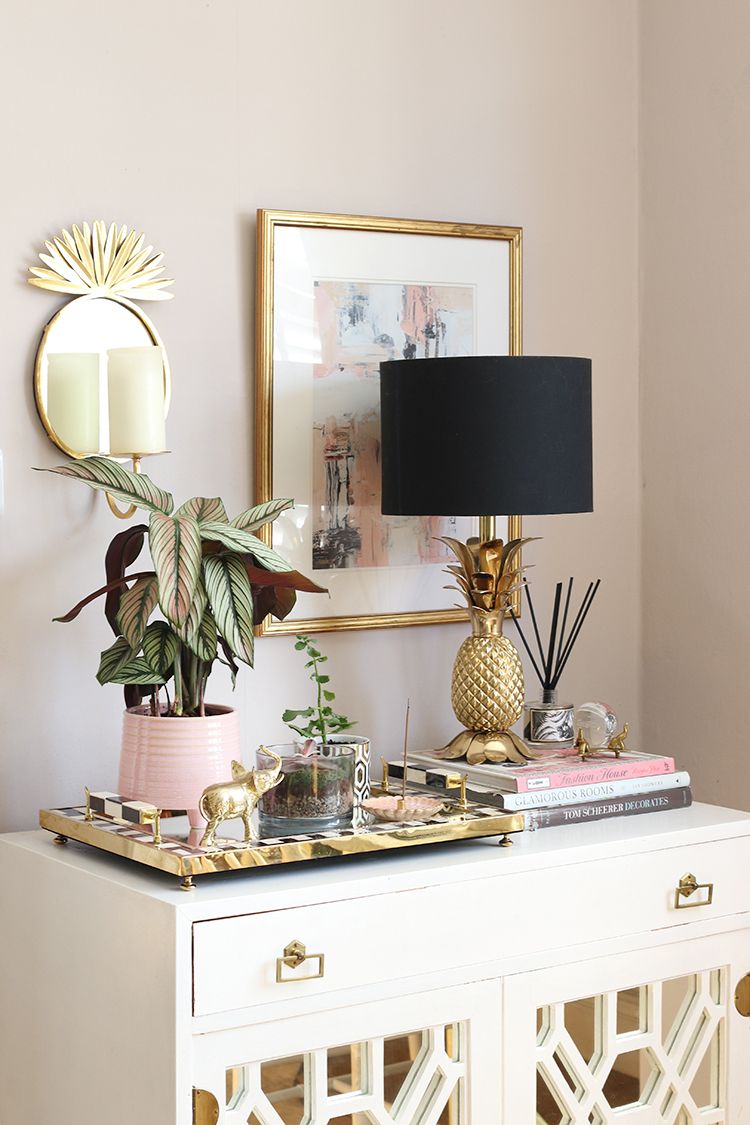 Gold and White Accents on Console Table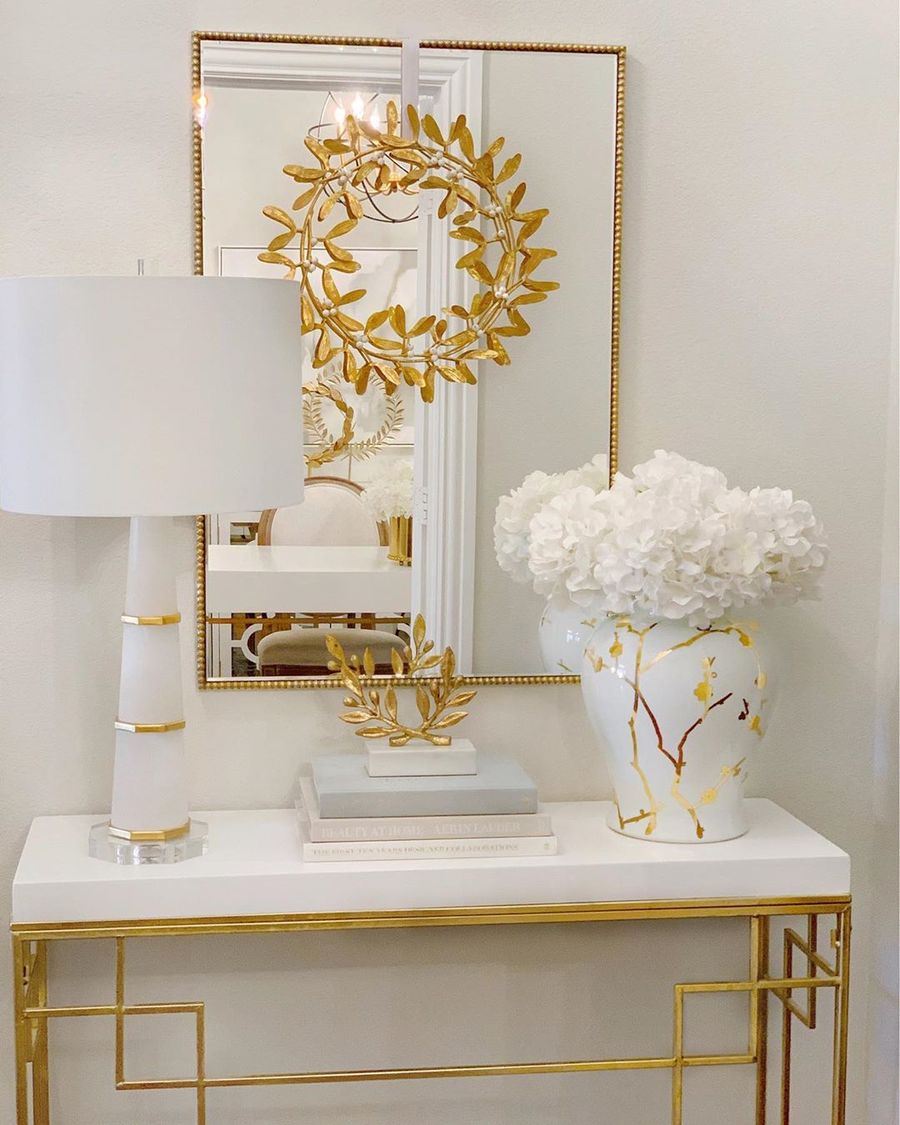 Gallery Wall of Photos Above Dresser
This is one of my favorite glam vignettes. The gallery wall of photos above the dresser shows the blogger's personality. I love the muted colors of this arrangement including the faded pink, moss green, beige, and gold. It is simple, yet chic!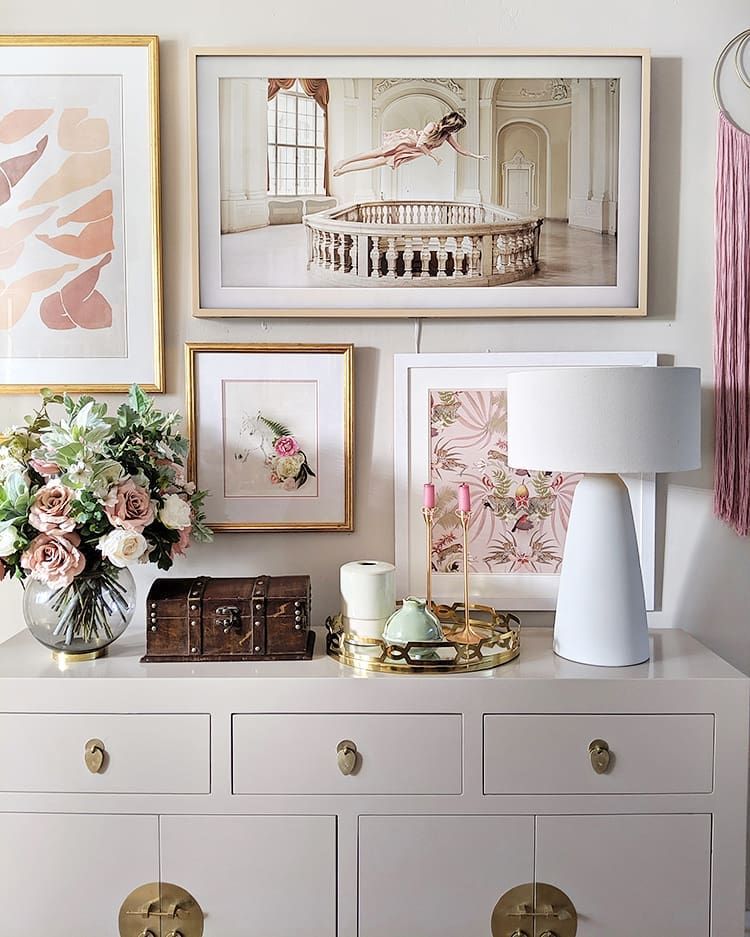 Pink Peonies on Nightstand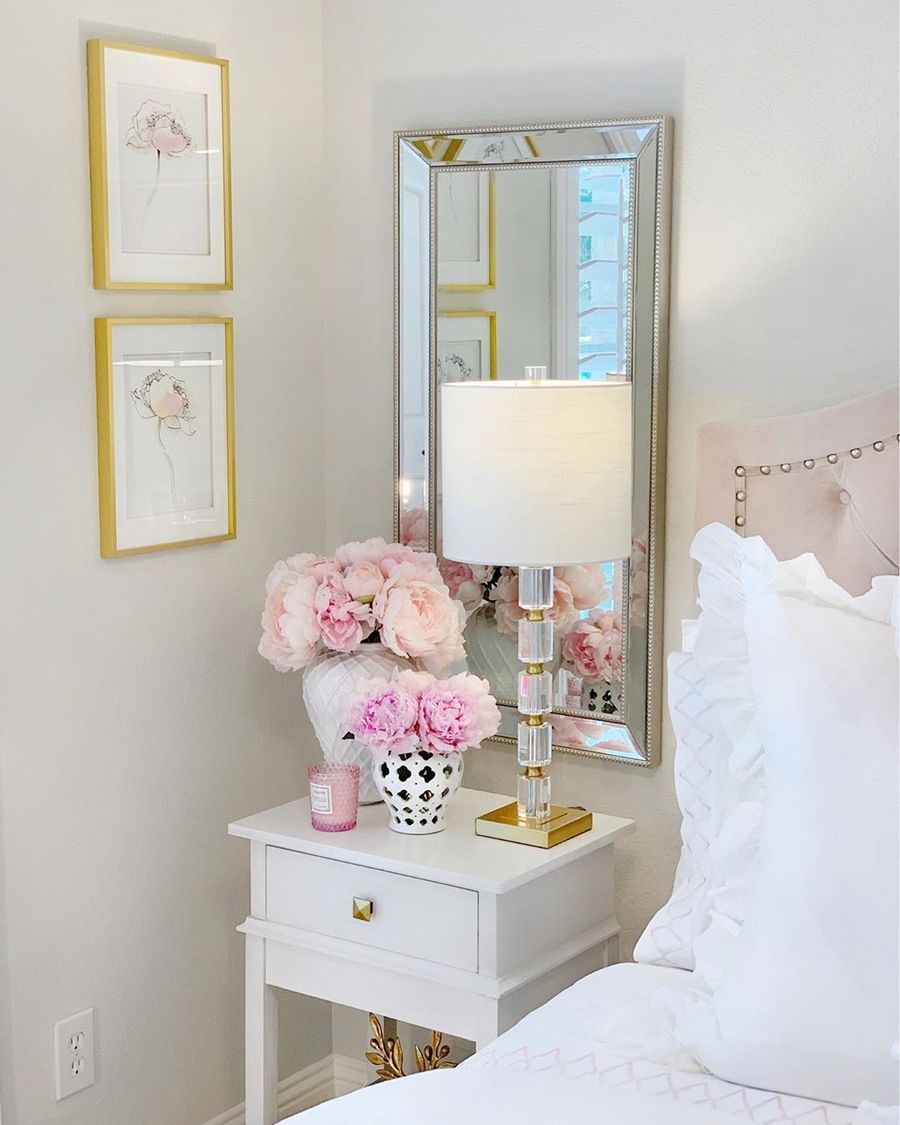 Cheetah Throw Pillow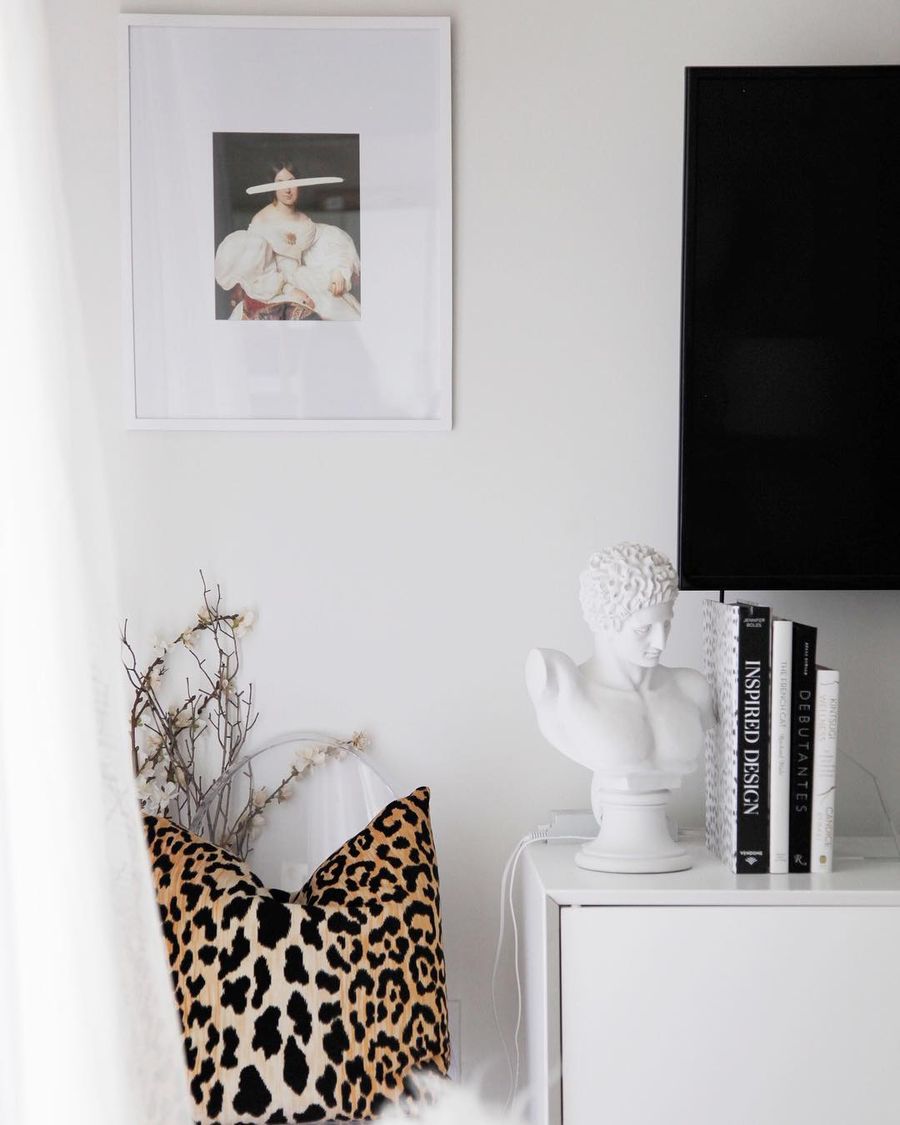 Nightstand with Pink Fashion Books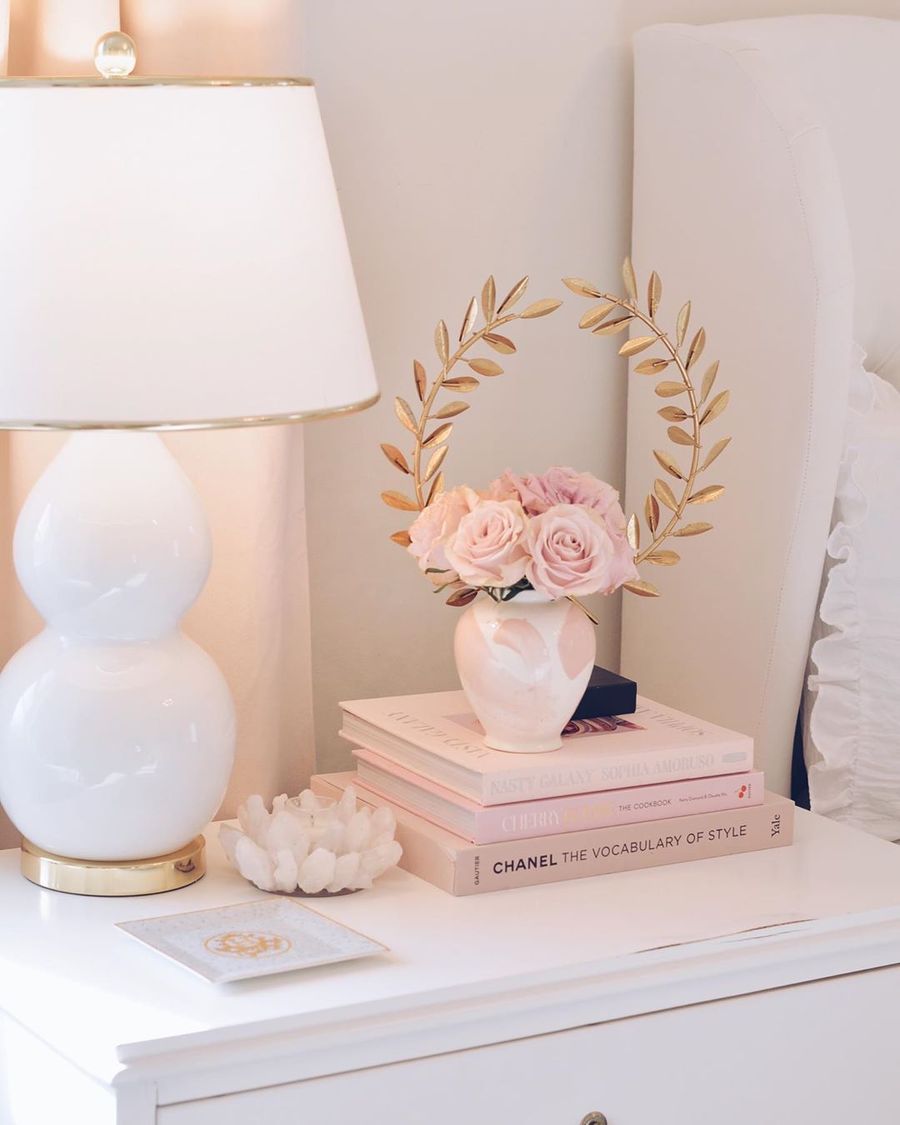 Chanel Books and Roses in an Urn
Rose Gold Accents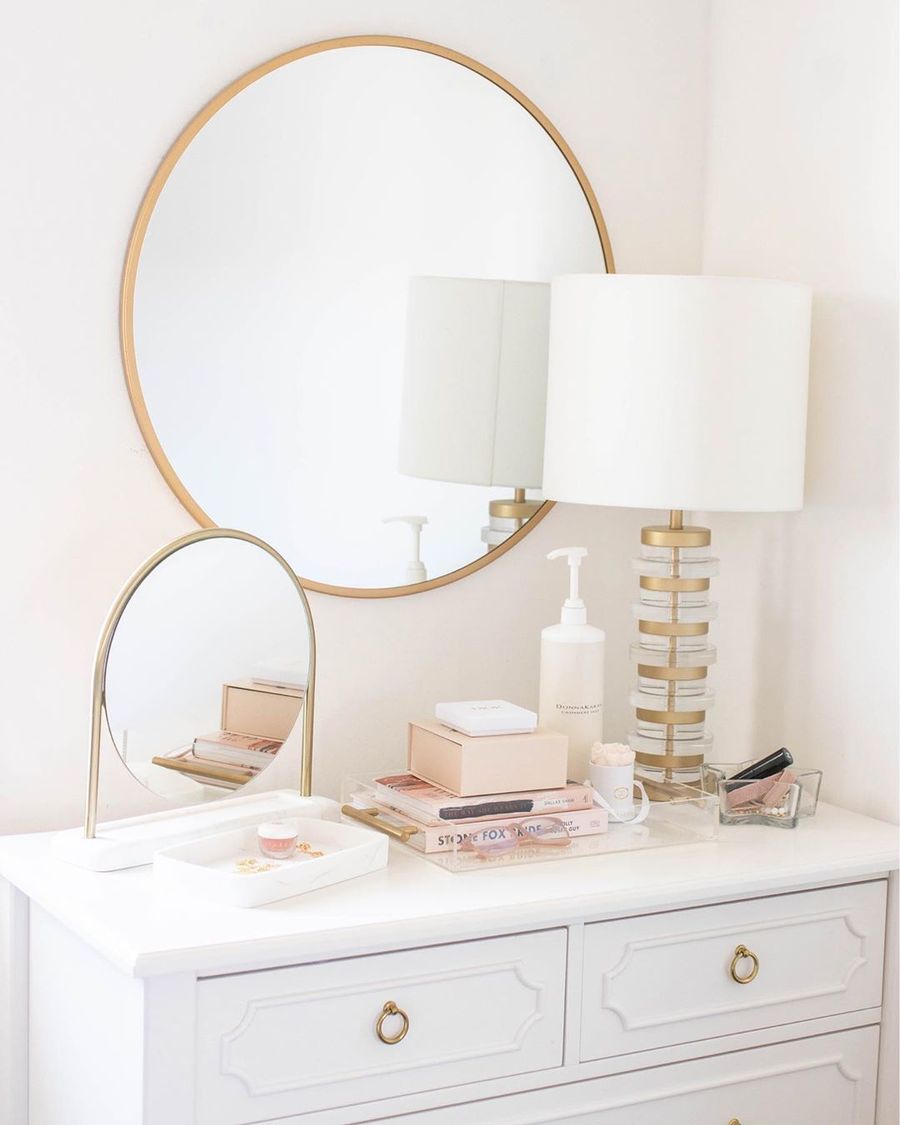 As you can see there are many different ways to decorate a glamorous vignette. From gold table lamps, to simple trays, to fashion books there are lots of decorative accents that you can use to create a beautiful arrangement of decorations in your home!
Glam Decor Inspiration
We love sharing glam decor inspiration here at Curated Interior. Keep reading about more glamorous decor ideas that you can use in all the rooms of your home!