If you have a glam home and need storage, consider one of these glam bookcases to keep your books and decorative accents.
Bookcases are fabulous pieces of storage furniture that you can use to show off some of your favorite possessions. They are typically tall and feature open shelving for easy access to what's stored on each shelf. The only downside is that they can be a pain to clean when dust gathers!
Glam Bookcases
Glam home decor often includes metallic elements and luxurious materials. You can find metallic glam bookcases to fit in with the existing glam decor in your home. Let's take a look at some of the best glam bookcases and shelving units for a luxury glamorous interior design! 
As you can see, glamorous furniture is elegant and sophisticated. It's delicate, never bulky, and makes a statement in whatever room it appears in!
Here is a beautiful glam étagère sitting next to a white fireplace in the living room. Each shelf is minimally decorated with either books or gold decorative accents.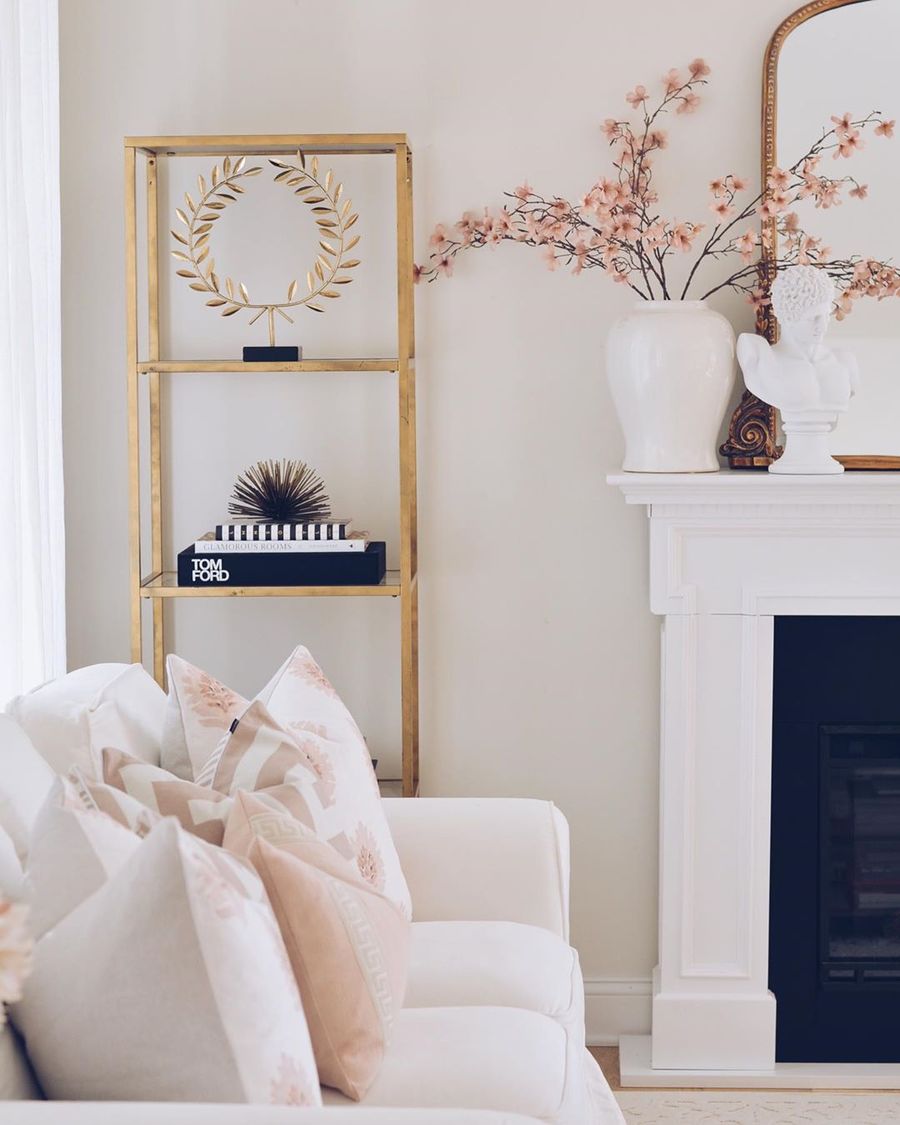 I hope this post helped you find the right glam bookshelf for your home!
More Glam Decor Ideas
Get inspired by these related glam decor ideas: