If you are looking for glam sectional sofas with an elegant design, then you've come to the right place. Sectional sofas are great for creating dynamism in your living room – not to mention hosting extra guests comfortably! Sectional sofas typically have one side with an extended chaise lounge. In some cases, the extended portion of the sofa is actually reversible (meaning it can be on either side), but in most cases, you'll have to select whether you prefer a right-facing or left-facing sectional sofa.
Of course, picking the right sofa for your living room is one of the hardest decorating decisions you'll make. The couch is often a central piece to your living room design, so you need to reflect on this choice carefully!
Glam Sectional Sofas
When it comes to glam decor, metallics are very popular. From gold to champagne to silver, a shimmering material is always very glamorous for your sectional sofa. Luxurious upholstery fabrics like velvet are also a smart choice. Keep that in mind as you browse the sectionals available.
I love this stunning glam sectional inside Vanessa's gorgeous glam living room!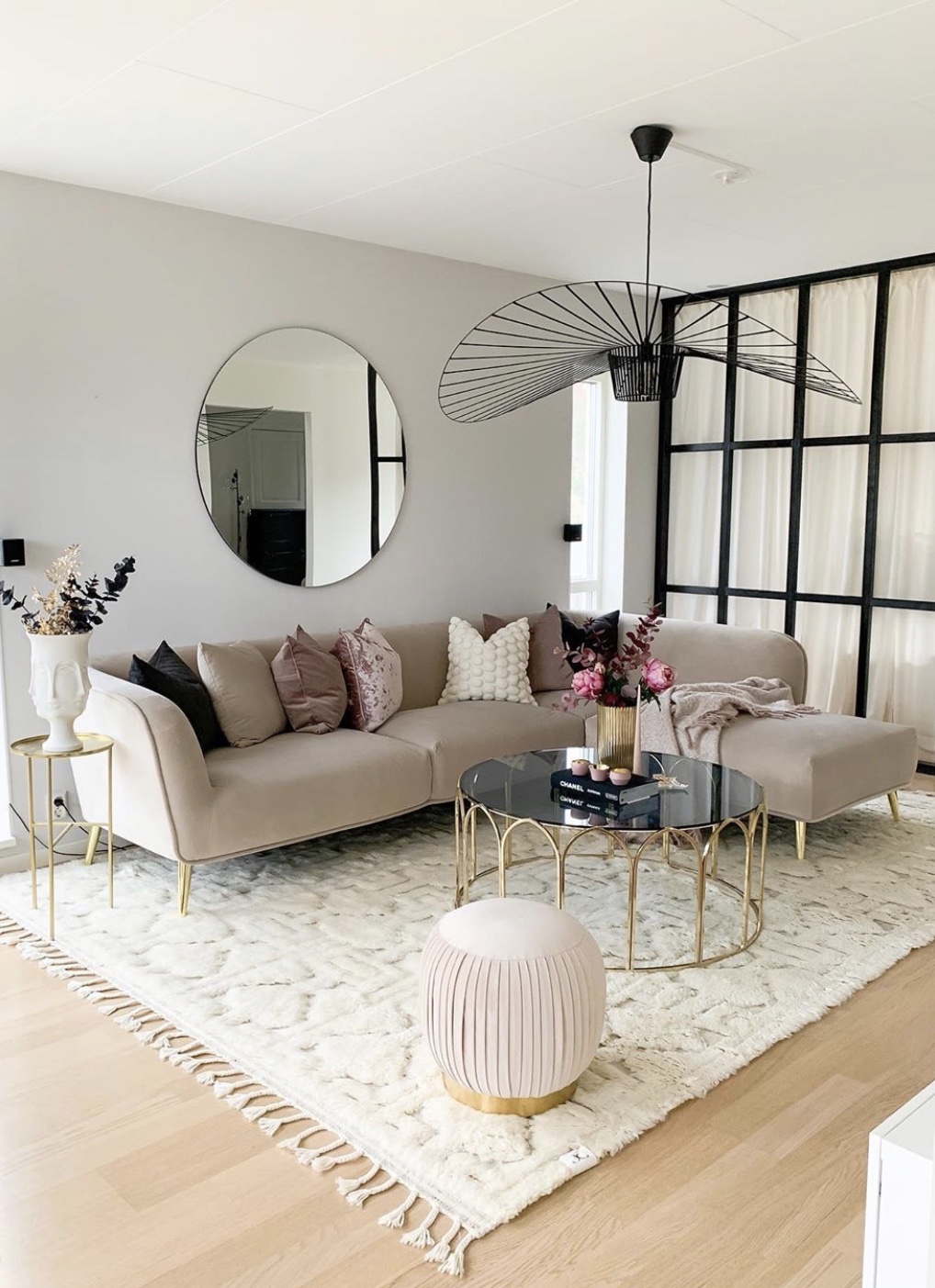 More Glam Decor Ideas
If you love glam decorating, then don't miss our other glam decor ideas from other articles below! From decorative accents to furniture, there are so many ways to get the glam look in your home without spending a fortune!
Happy curating!