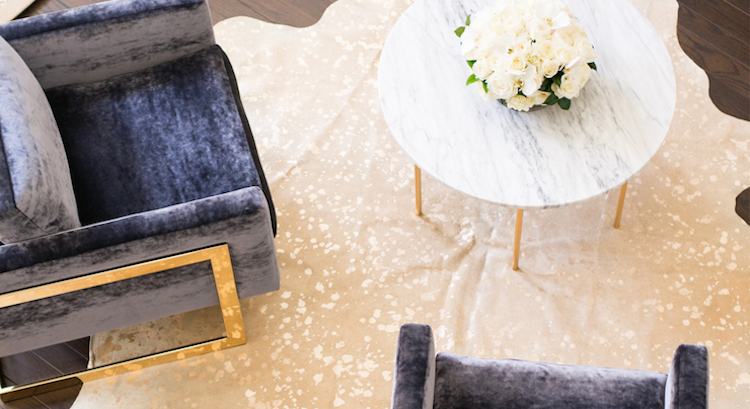 Marble coffee tables are a fabulous way to add elegance to your living room. They're very much in style and you can find countless home tours that will feature them. In white, they can blend in with almost any existing decor scheme, and they make a great Instagram backdrop!
We've selected the most beautiful marble coffee tables online that we think you'll love. With a variety of bases from minimal to curved, and from brass to gold to silver, there are plenty of great styles to choose from. Gold looks great with white living rooms, while black works best with darker and moody spaces. Take a peek at our picks below!
We also have a guide to choosing the best coffee table for your space, so don't miss that post before deciding which one to buy!
White Marble Coffee Tables
Marble Coffee Table Inspiration
Here are a few ideas on how to style your new coffee table.
A gold tray and several colorful books can make the perfect vignette for your coffee table.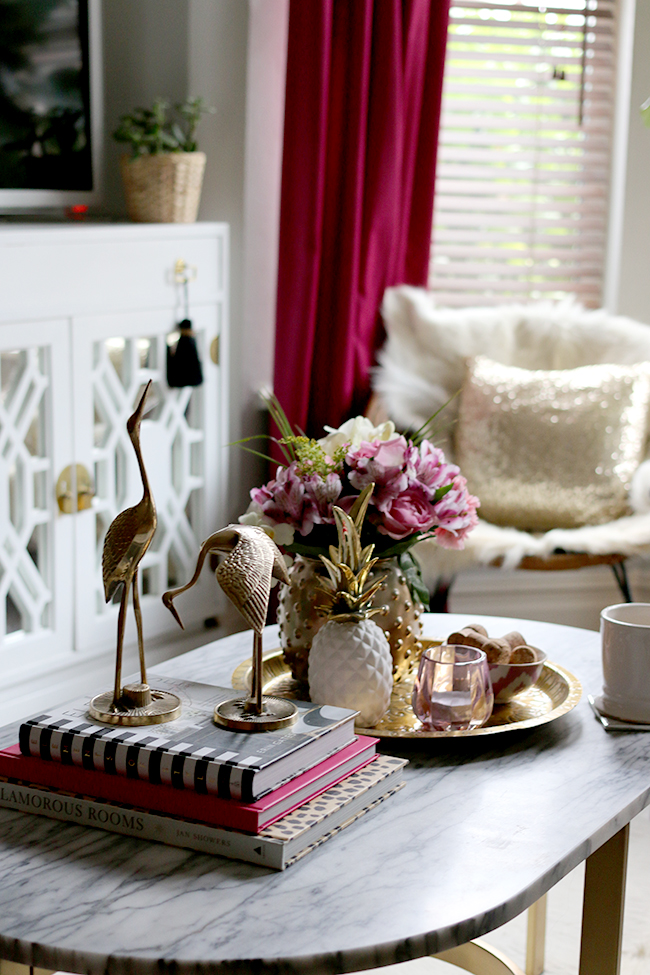 Large candles and table flowers will create a relaxing atmosphere.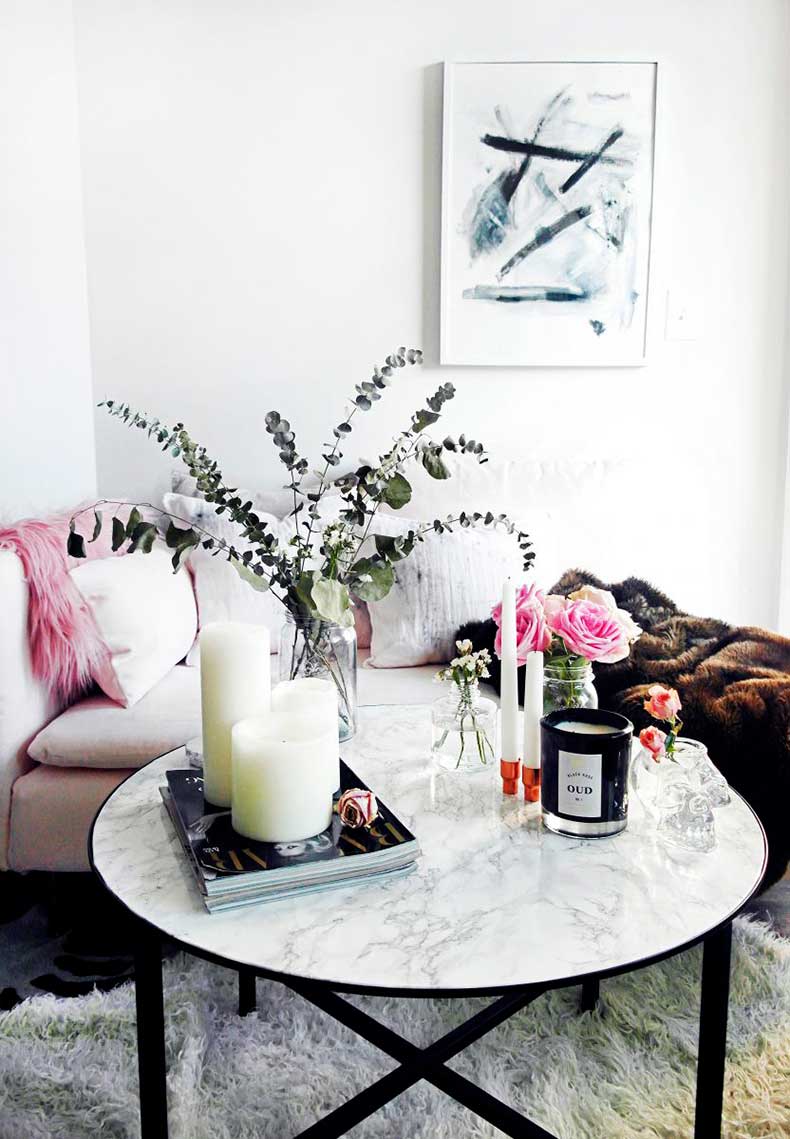 This Scandinavian style living room makes great use of a marble table, which contrasts against the dark black sofa.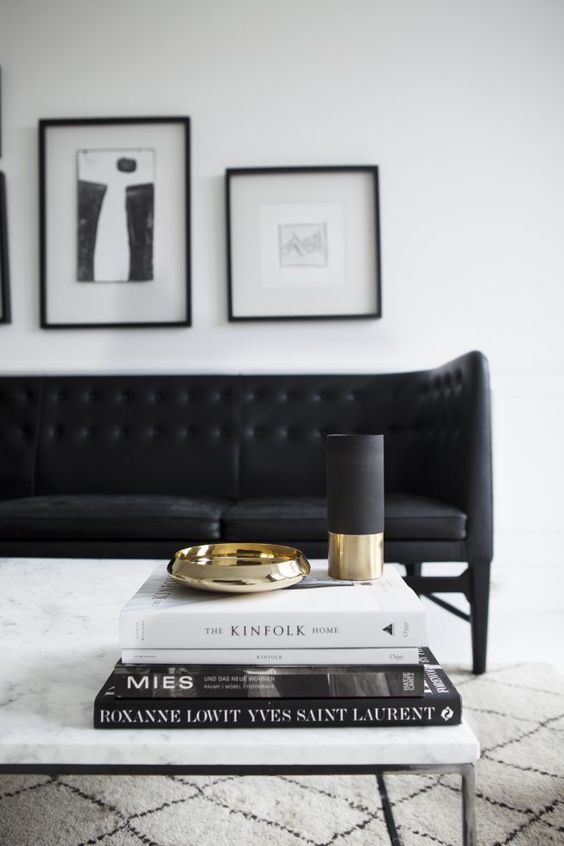 If your coffee table has brass legs, then make sure other metals in the space are also brass, just like the tray and sculpture on the surface here.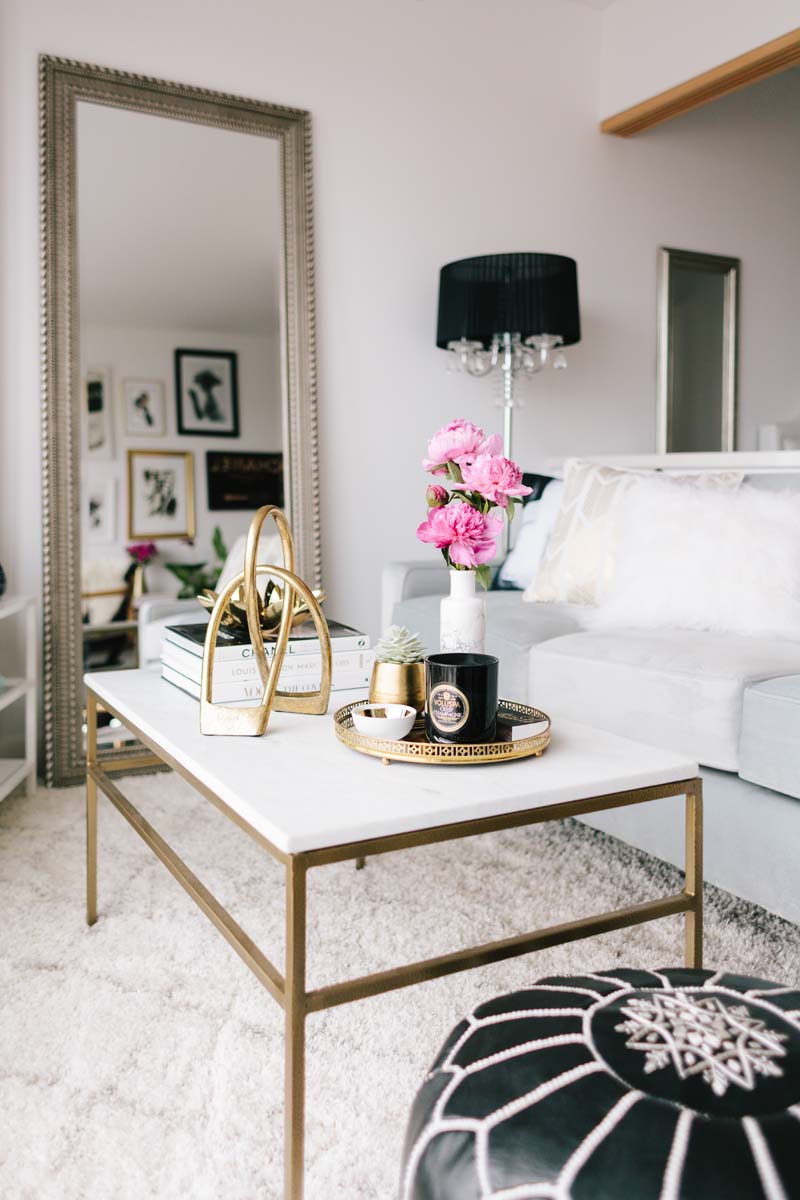 The black and white geometric rug beneath this table creates a unique mid-century vibe in this living room.
Alexa Dagmar has styled the perfect Scandinavian-style living room using this round marble table!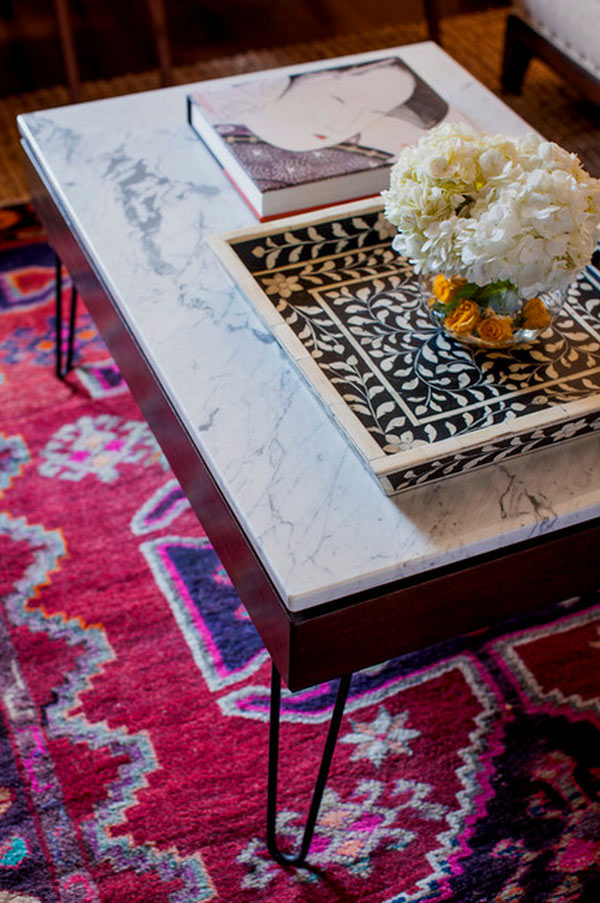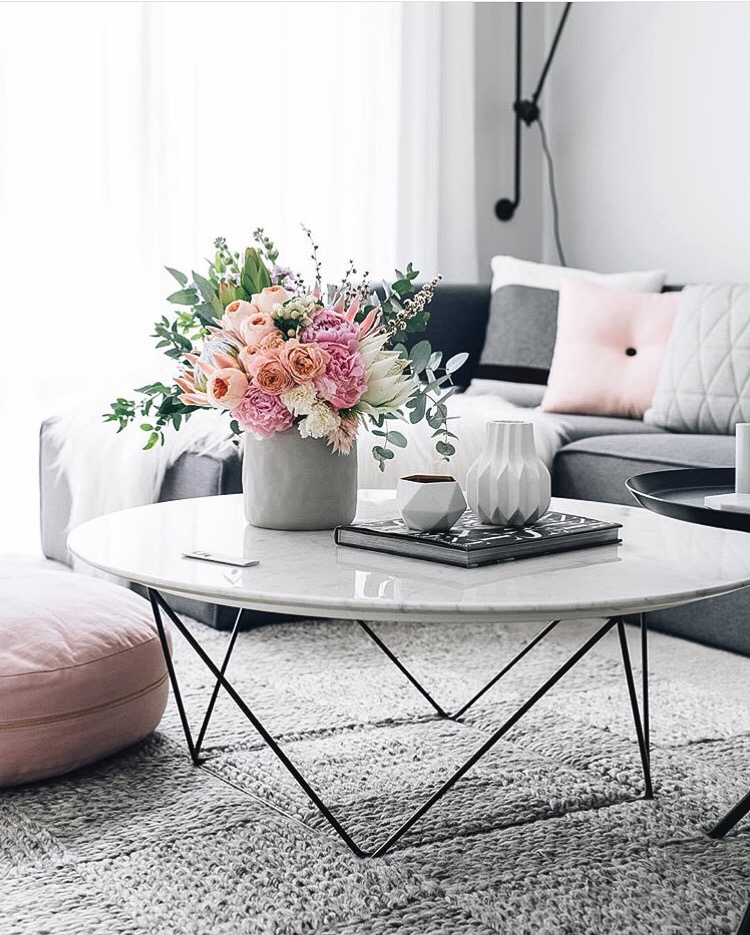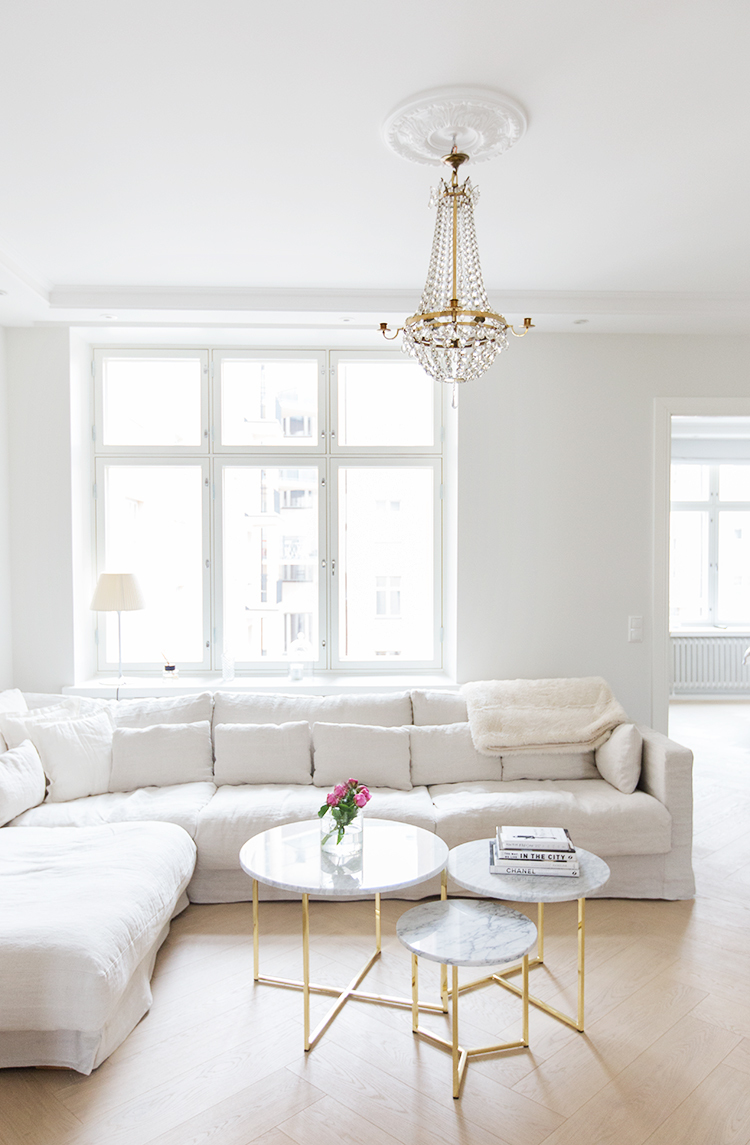 As you can see, there are many ways to style a white coffee table made of marble. They are flexible and long-lasting pieces that will surely never go out of style. If you're considering one, then I would absolutely recommend you to go for it! Which one of these marble coffee tables would you purchase?
Pin this for later: