Scandinavian decor has grown incredibly popular in many places around the world. From greater Europe to the United States, people everywhere are adopting the minimalist approach to home decor and design that Scandinavians are known for!
Scandinavian design mainly comes from the northern European countries of Sweden, Denmark, and Norway. The minimalist style of Scandinavian designers was introduced to the United States in the 1950s and 1960s, when many iconic pieces of furniture were created, and thus is sometimes associated with mid-century modern style. Where they differ is when it comes to light: Scandinavian spaces feature bright and airy rooms while mid-century modern spaces tend to be darker and moody.
Scandinavian Design Basics
If you're looking to get started with Scandinavian decor in your home, then this guide should give you a basic overview of the central elements to Scandinavian home design!
Scandinavian Furniture
Scandinavian furniture is known for its clean lines, functional design, and simplistic forms. Chairs and sofas often have thin, minimal legs. Fabrics are gray, white, or neutral in color.
A few of the most common pieces of furniture found in Scandinavian home design include light gray sofas, egg chairs, wishbone chairs, Artek stools, tulip tables, spindle back chairs, Panton chairs, simple garment racks, and many chairs designed by Charles and Ray Eames including the classic S-shaped plastic side chair.
Scandinavian Decor
Scandinavian decor is minimal in nature, just like furniture. You can easily decorate your home in the Scandinavian style by using simple and minimal decorative accents in neutral colors like white and beige. A few of the most classic Scandinavian decor elements include white or ivory sheepskin rugs, the iconic dome-shaped Panthella lamp, and a chunky knit blanket to keep warm during those cold Nordic winters!
Scandinavian Designers to Know
Many designers contributed to the international renown of Scandinavian home design and style. Designers like Eero Saarinen, Arne Jacobsen, Verner Panton, and Hans J. Wegner each became famous for their minimalist and fundamentalist designs.
Scandinavian Room Inspiration
Here are a few rooms to inspire you to decorate in the Scandinavian style.
Scandinavian Living Rooms
Scandinavian living rooms are minimal in appearance, with abstract art or solid colored decorative accents.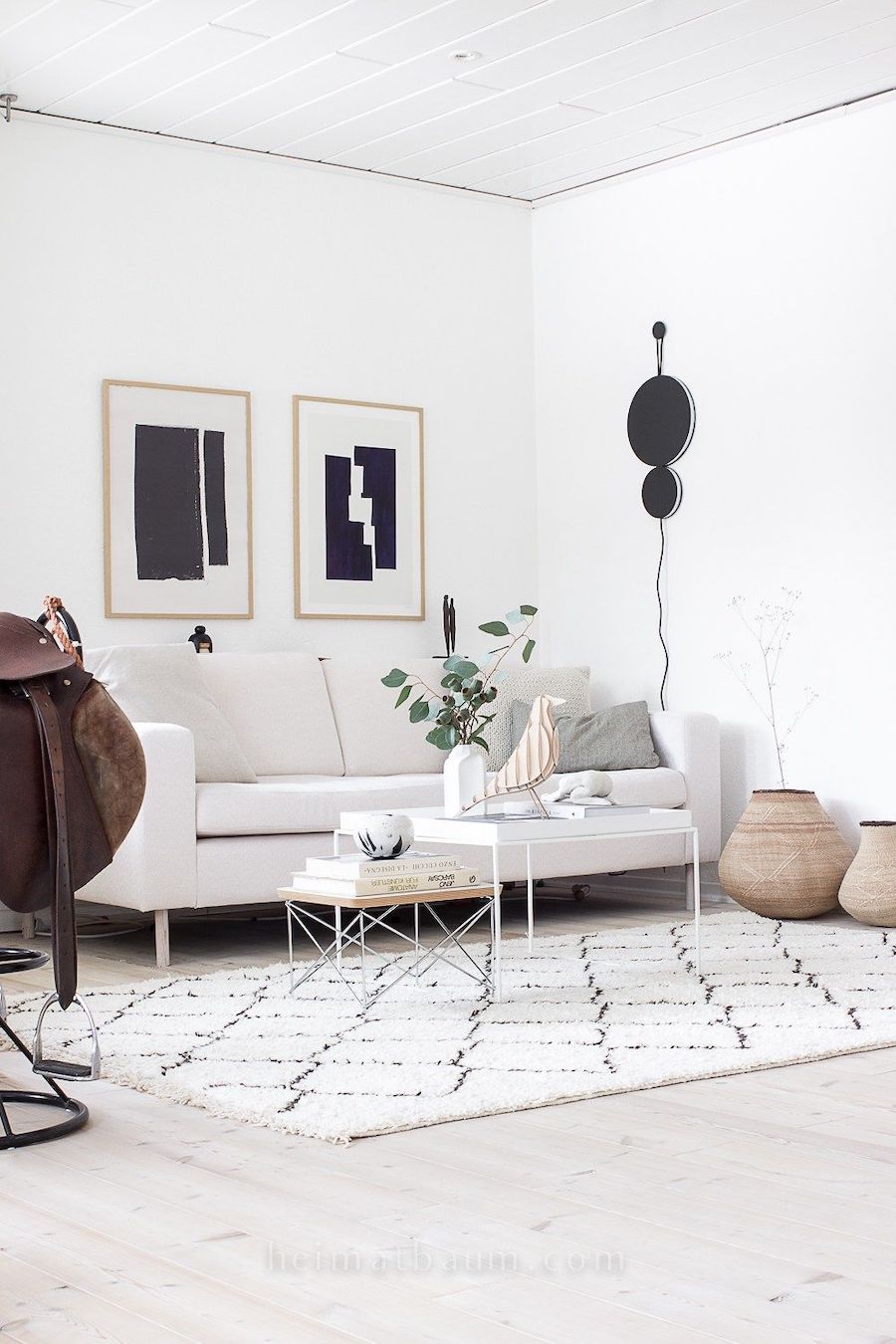 @heimatbaum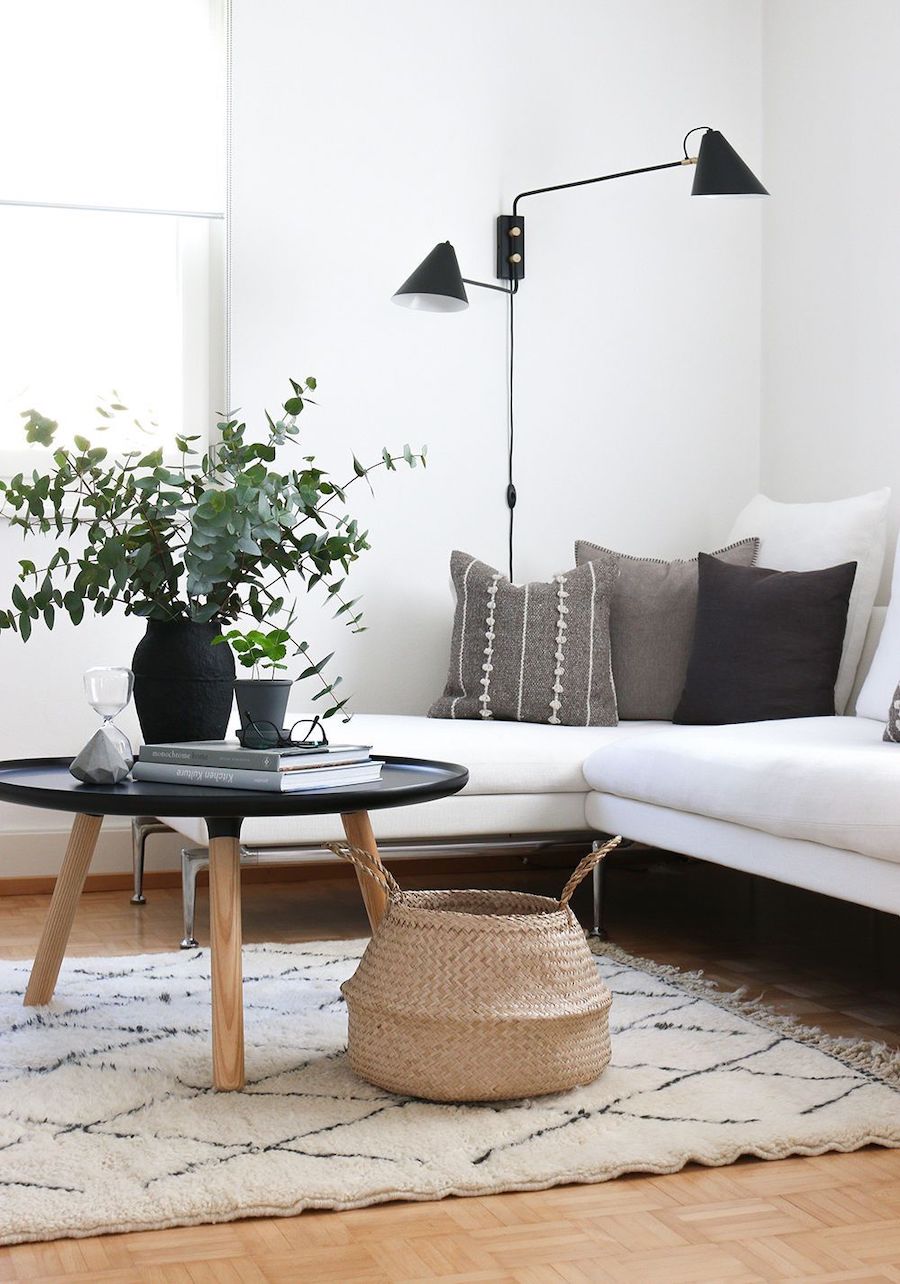 Unknown
Scandinavian Kitchen
This typical Scandinavian kitchen features grayish blue cabinets and spindle back chairs.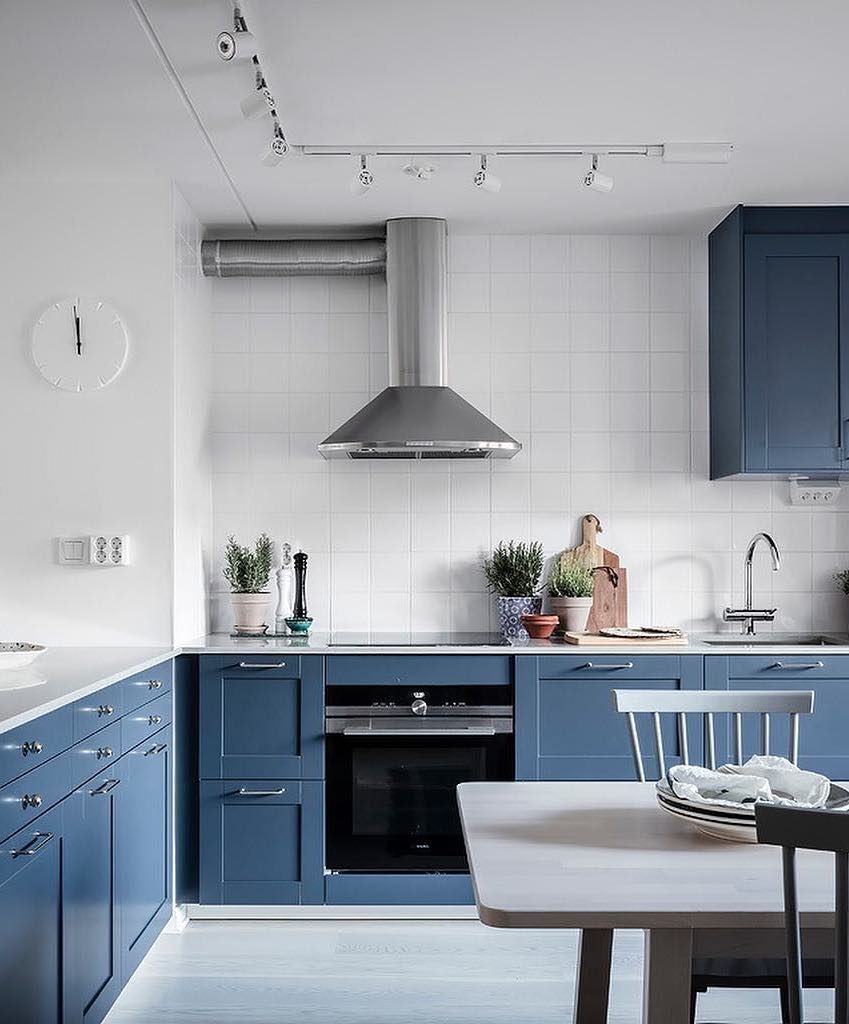 @entrancemakleri
Scandinavian Home Office
Pampas grass sits on this Scandinavian home office set up with a natural wood desk and minimal office chair.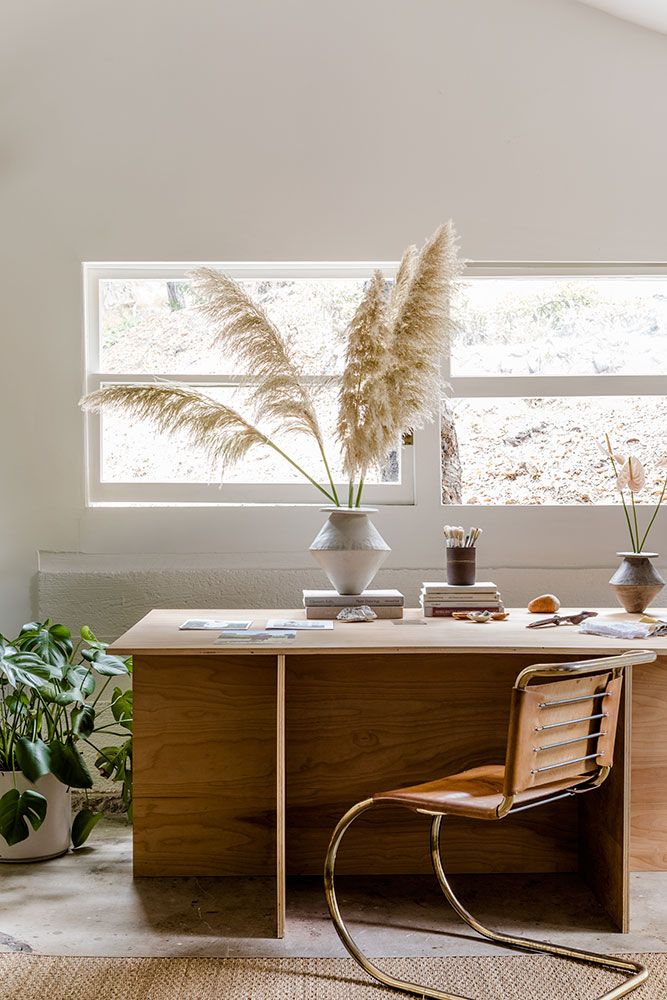 Scandinavian Dining Room
A black pendant light contrasts nicely with the wood dining table and chairs in this Scandinavian dining room.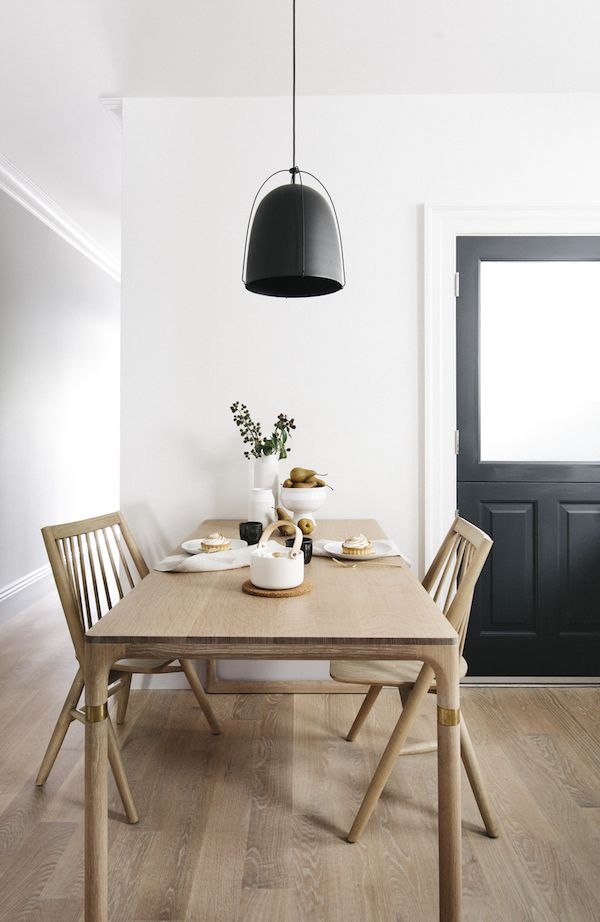 Sheepskin throws can be placed over metal dining chairs as seen in this dining room: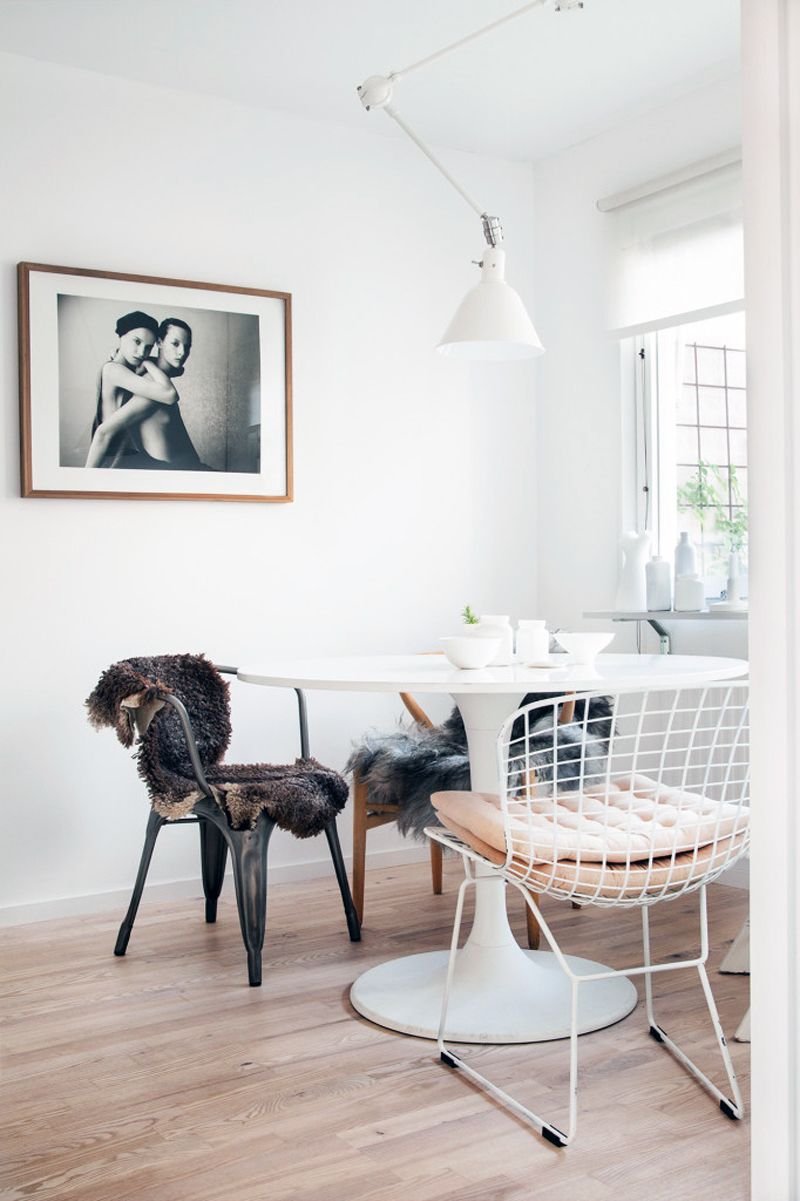 Sofie Sykfont
Scandinavian Bathroom
A simple black mirror and black faucet work perfectly in this marble Scandinavian bathroom.
Luft
Scandinavian Bedroom
Keep it simple with matching white mid-century modern nightstands and a natural wood bed frame, just like in this Scandinavian bedroom.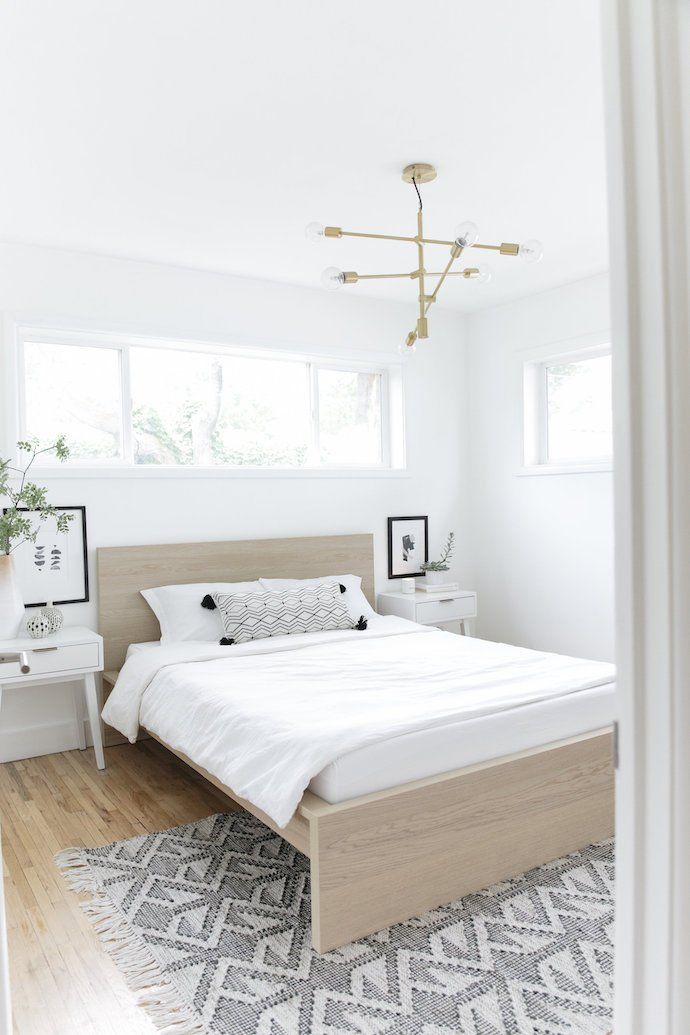 Scandinavian Nook
A cute Scandinavian reading nook.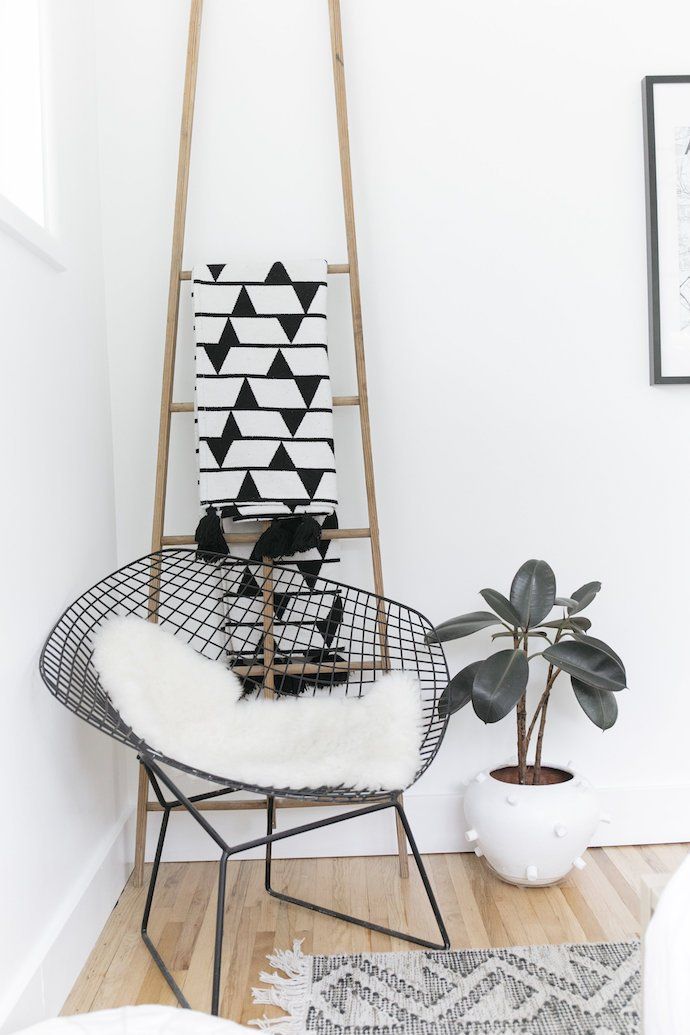 theglitterguide
I hope you found this quick guide to Scandinavian design and decor useful in curating the perfect Scandi look in your home!