Wishbone chairs are a very popular addition to stylish homes around the world.
These minimalist chairs have origins in Scandinavia when in 1949, Danish designer Hans Wegner first designed this iconic chair form inspired by the Ming Dynasty chairs of China. Wegner took inspiration for the design after studying traditional Chinese Emperors' thrones.
In 1950, Danish furniture maker Carl Hansen began producing the chairs. The chair was originally called CH24 and is sometimes referred to as the Y-chair. The wishbone shape on the back of each chair is how this chair earned its colloquial name. It was quickly a great commercial success for Wegner.
Since its creation, this simple and functional chair has become an emblem of contemporary Nordic home design. The Wishbone Chair is constructed from solid wood, with a curved backrest, a woven seat made from paper cord, and four tapered legs. It is lightweight and durable, and its elegant simplicity has made it a popular side chair choice.
Although the wishbone chair is a staple of modern Scandinavian home decor, the chair has now gone mainstream and can now be found in a wide variety of homes. In fact, the chair has stood the test of time and has been in continuous production since its initial release.
You can see wishbone chairs most commonly in the dining room, but they can also be easily used as desk chairs or accent chairs.
The chair comes in a variety of colors, but in order to stay true to the design, we recommend opting for a more natural color like beige or brown.
Where to Buy Wishbone Chairs
The original, authentic wishbone chair will run you close to $900. That's up from $600 in 2017, when this article was originally published, so the price for this classic chair isn't dropping. Not to worry – all the other chair styles we selected below will not break the bank, and most come in at less than $200 each.
You can find Wishbone chair replicas and similar style chairs at all of the major mid-century design shops online. It's truly one of the most popular mid-century chairs, so lots of wishbone chair alternatives and dupes have been created. Here are our recommendations!
How to Style Wishbone Chairs
Wishbone chairs are incredibly easy to style, as long as you choose a neutral color like beige or brown. If you're wondering how to style this modern chair, we've rounded up several of the most inspiring rooms featuring wishbone chairs to give you some ideas.
Here the chair is found in a Scandinavian dining room: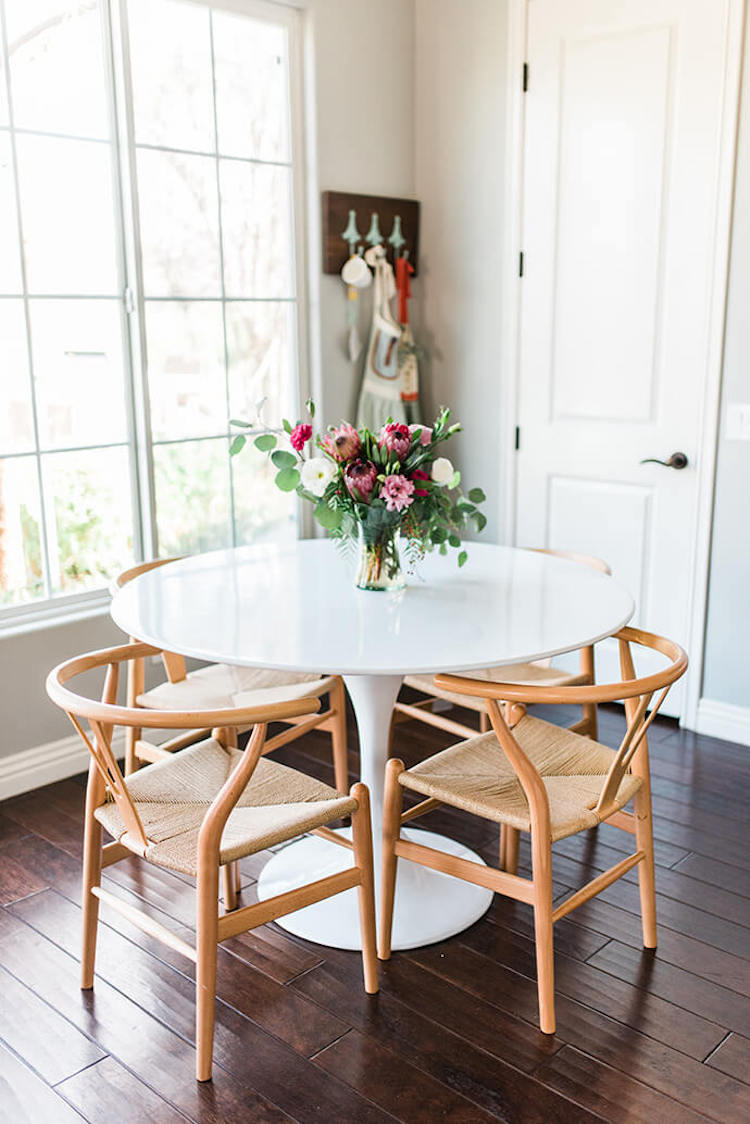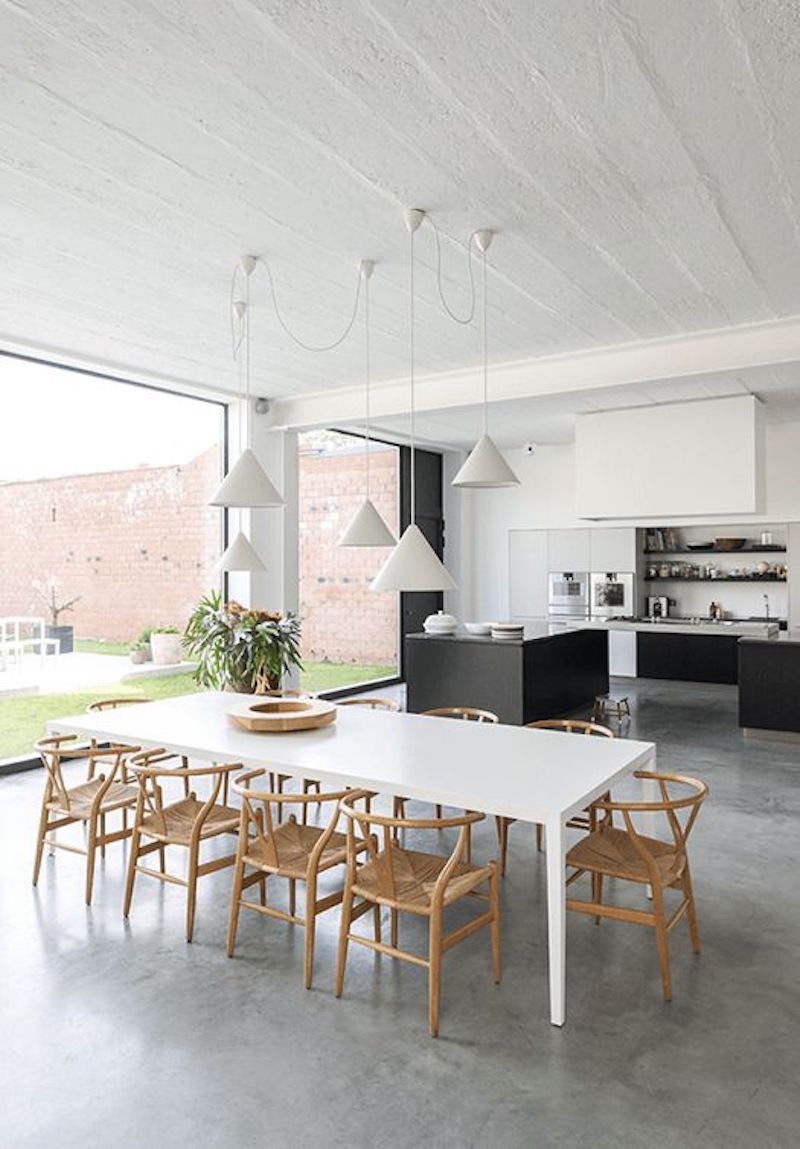 A white tulip table is surrounded by neutral dining chairs by Susan Greenleaf.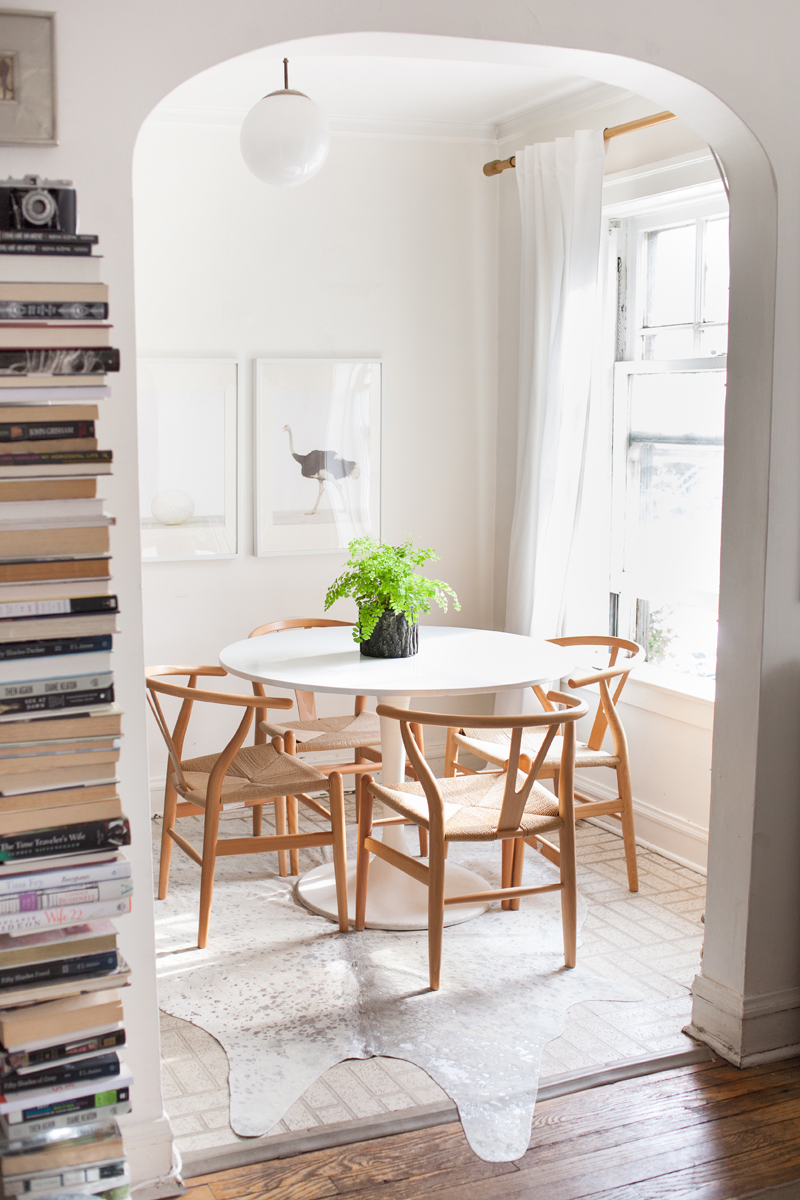 Breakfast nooks are an easy place for these chairs!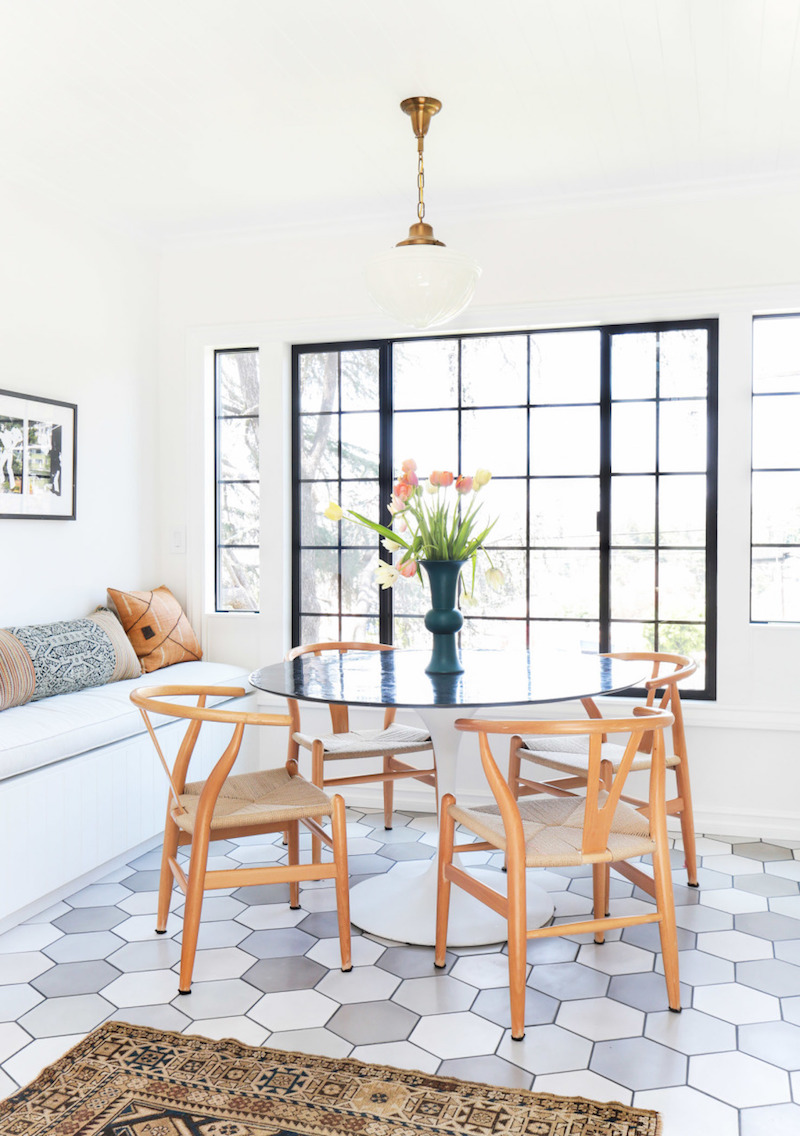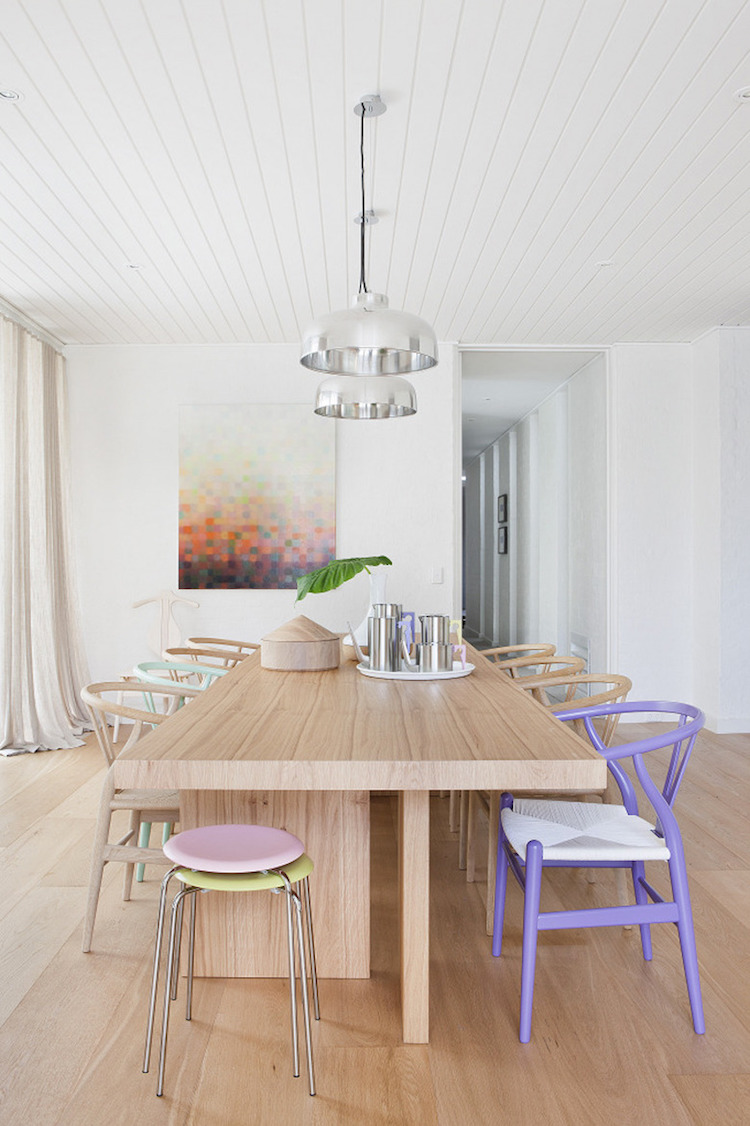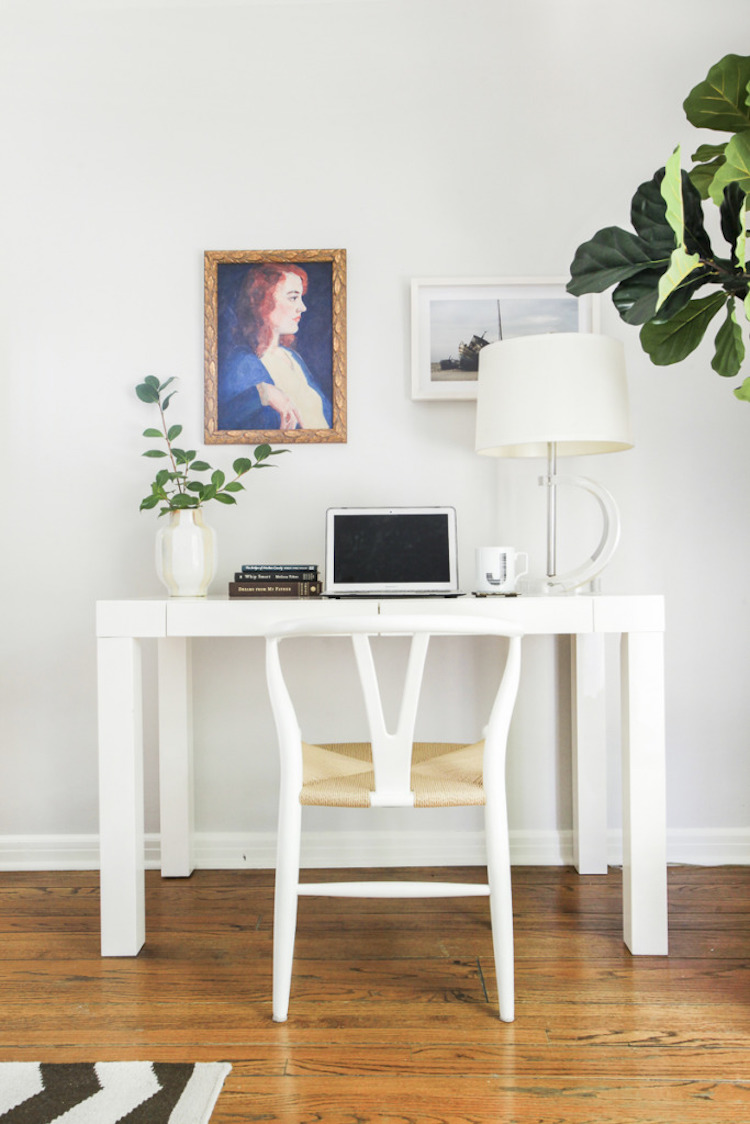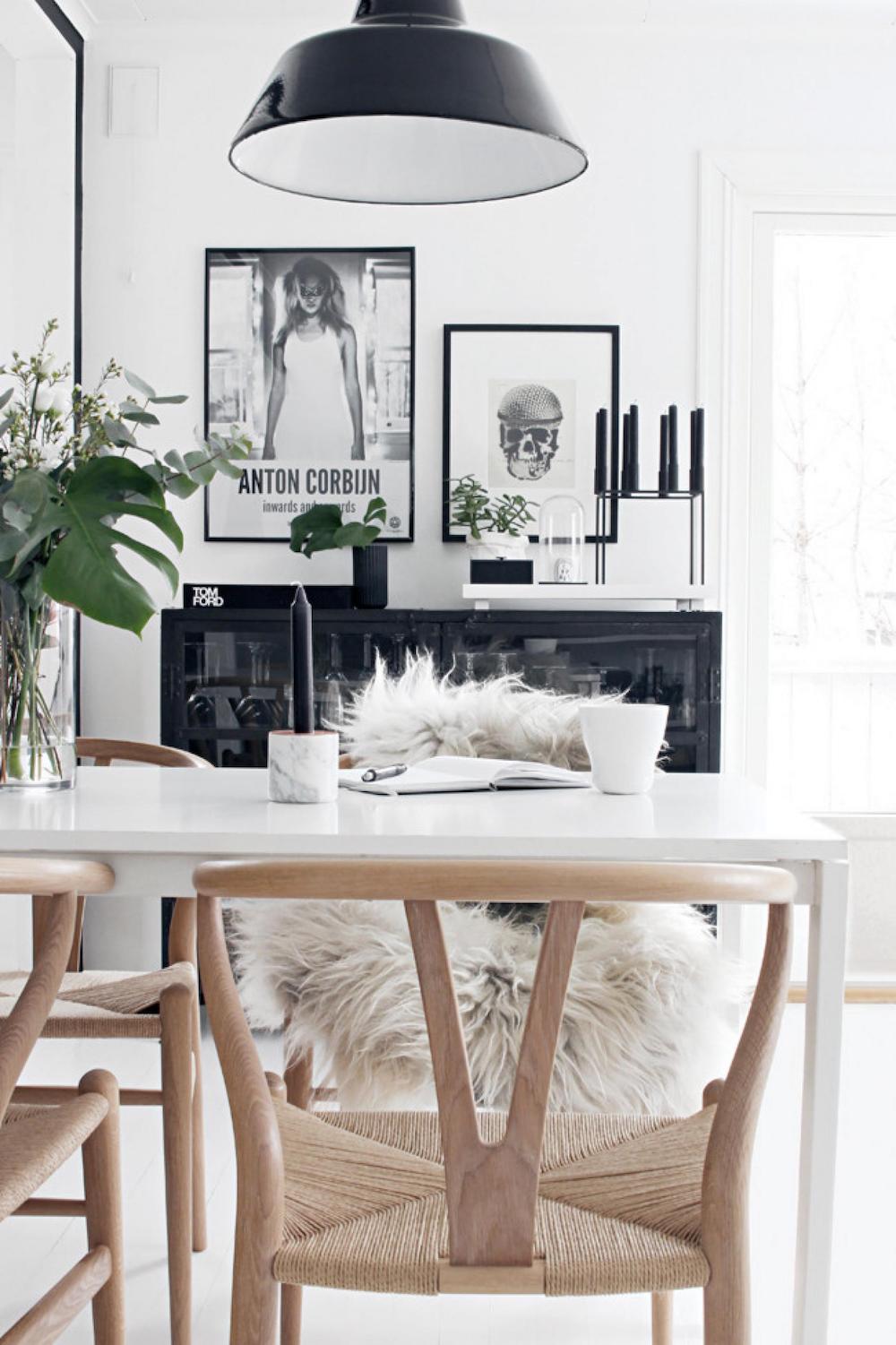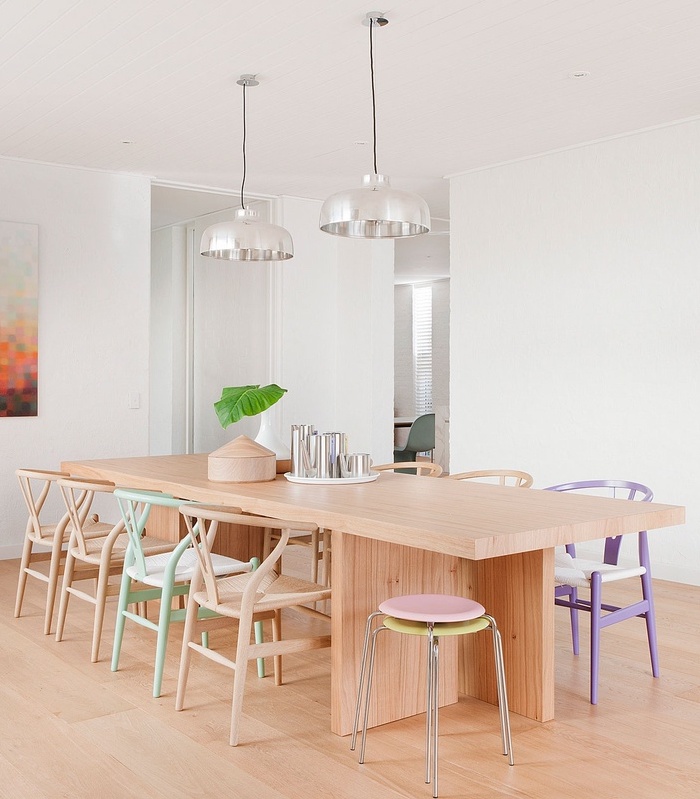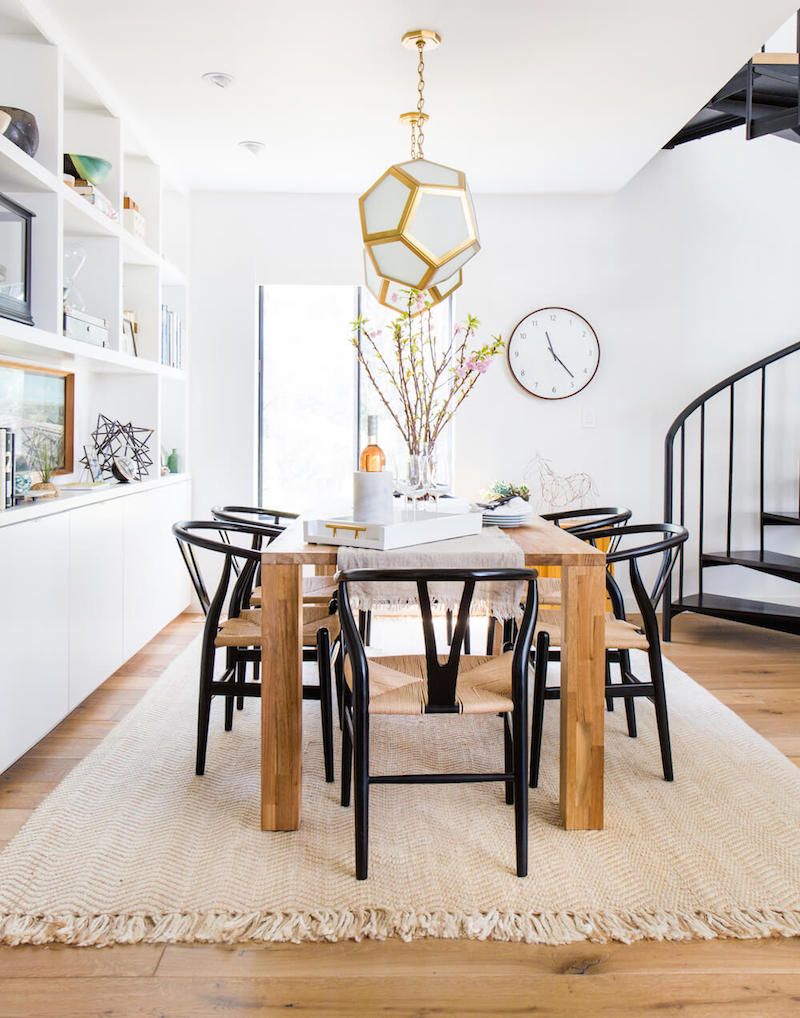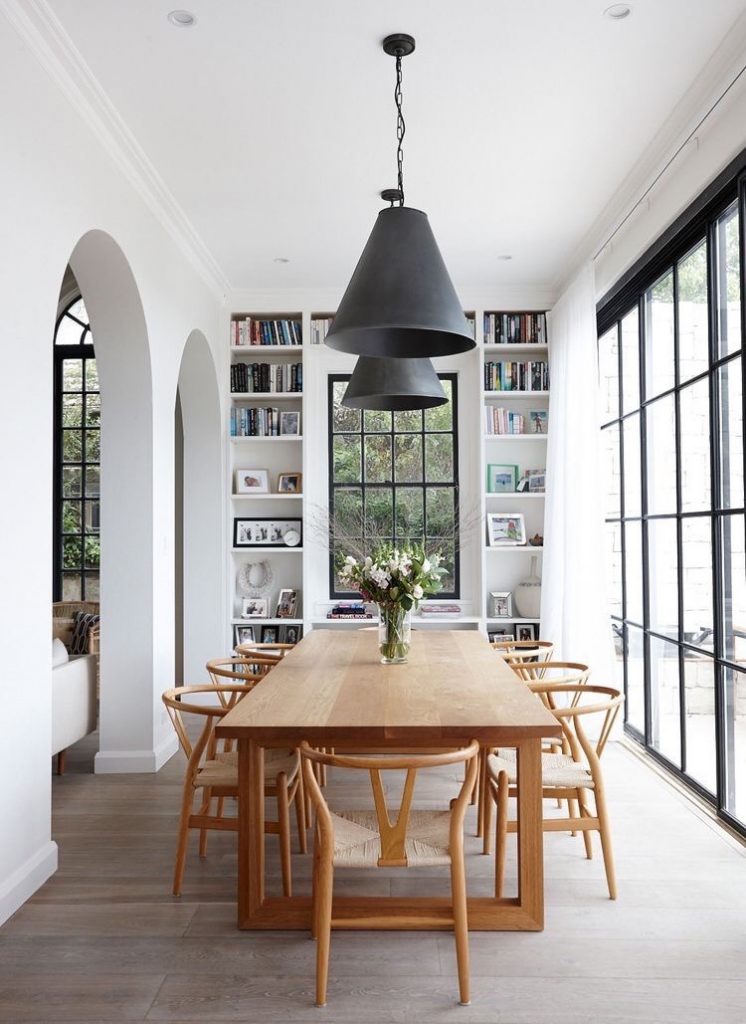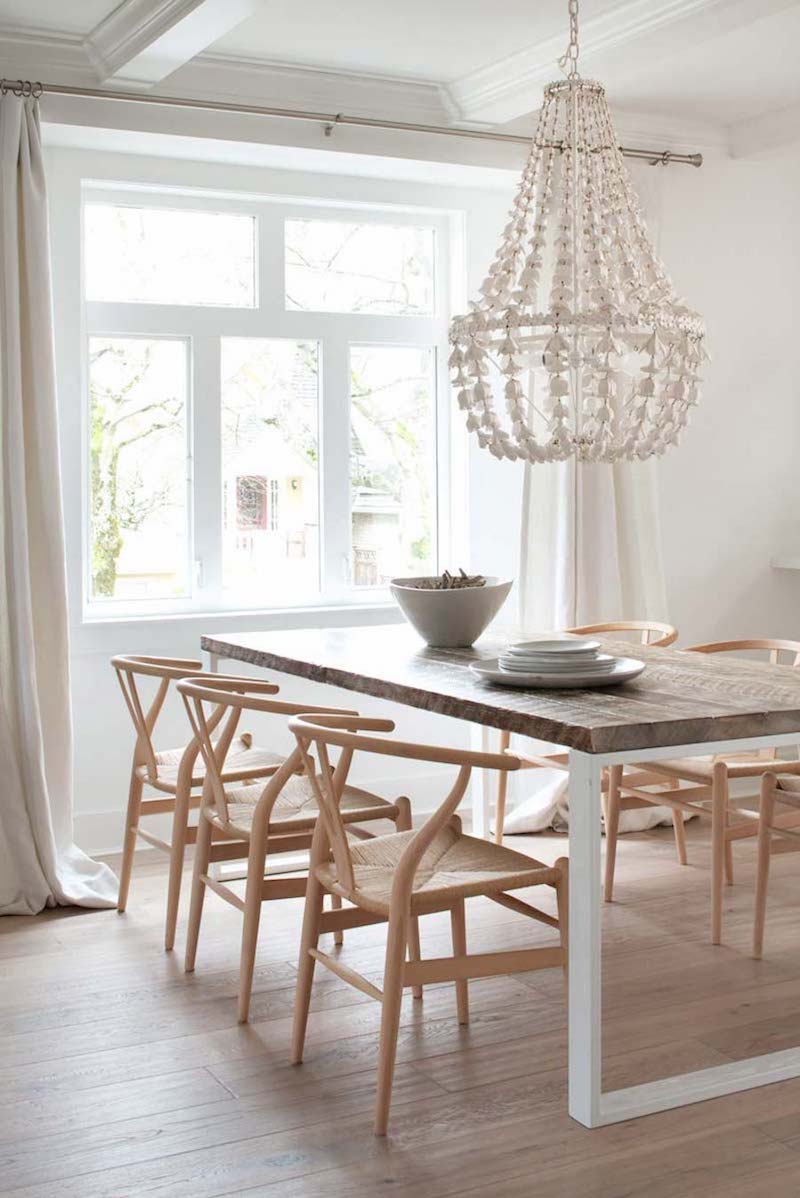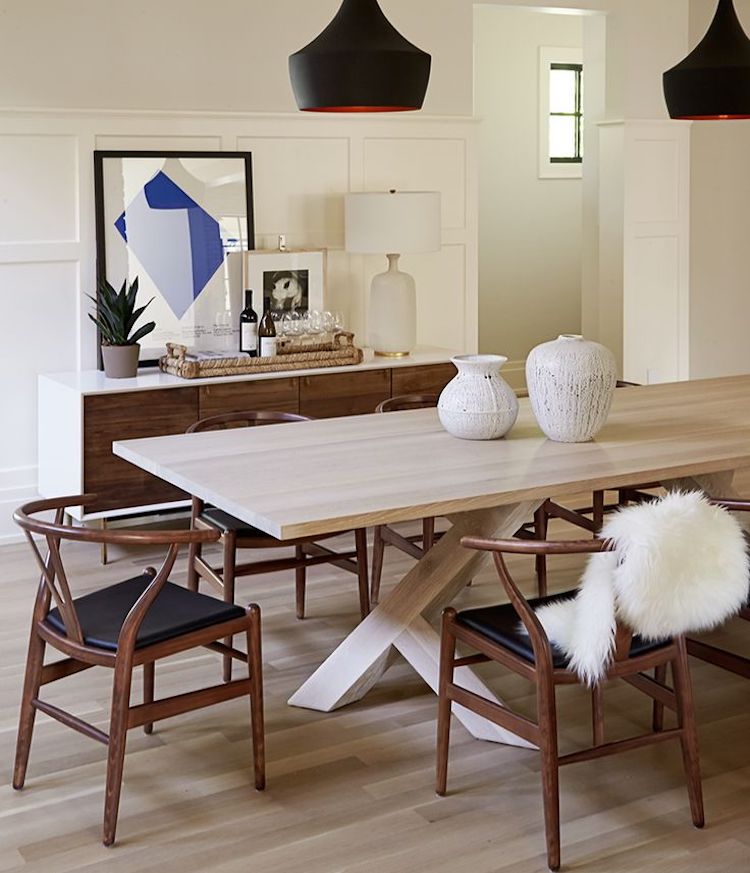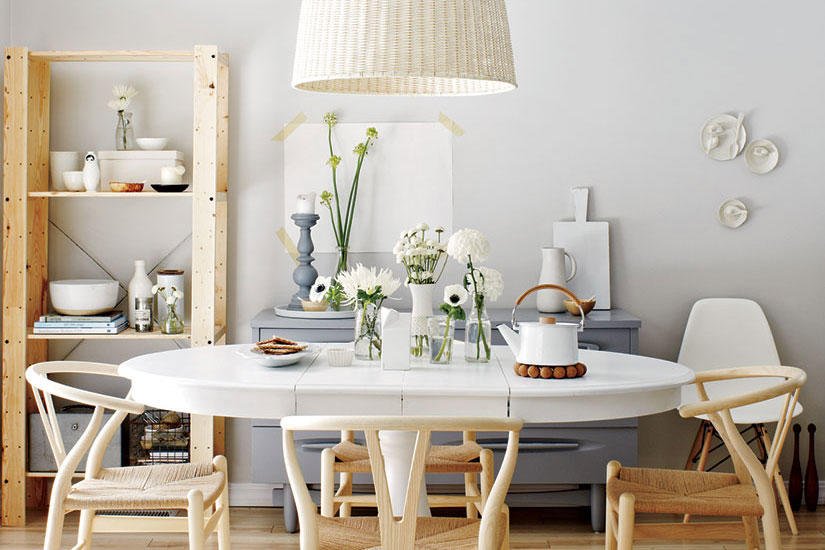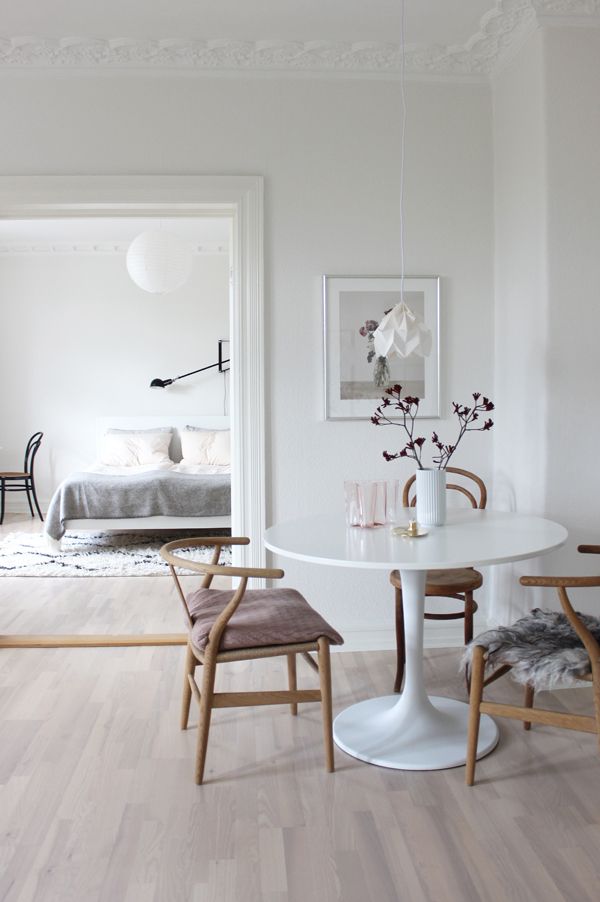 I hope you found this little guide to wishbone chairs useful! It's truly one of the most timeless dining room chairs you can buy, and I highly recommend investing in a set of your own.