No one does cozy nooks like the Scandinavians. These Scandinavian reading nooks prove that the Nordic countries know best when it comes to creating a calm and tranquil environment for reading at home. Curating the perfect reading nook involves a few key elements: a comfortable reading chair, a good lighting source, and a place to store your books. We hope these minimalist reading nook ideas will inspire you as you decorate your home.
Scandinavian Reading Nooks
Many people around the world love the Scandinavian decor aesthetic. It's all about going back to basics and creating a clean and clutter-free environment for living. Consider using a simple color palette of white, black, and gray for your Scandinavian home.
Reading nooks are perfect for reading the morning paper or diving into the latest novel to hit the shelves. These are the best nordic reading nooks to help you curate the perfect space in your home.
1. Fireplace Reading Nook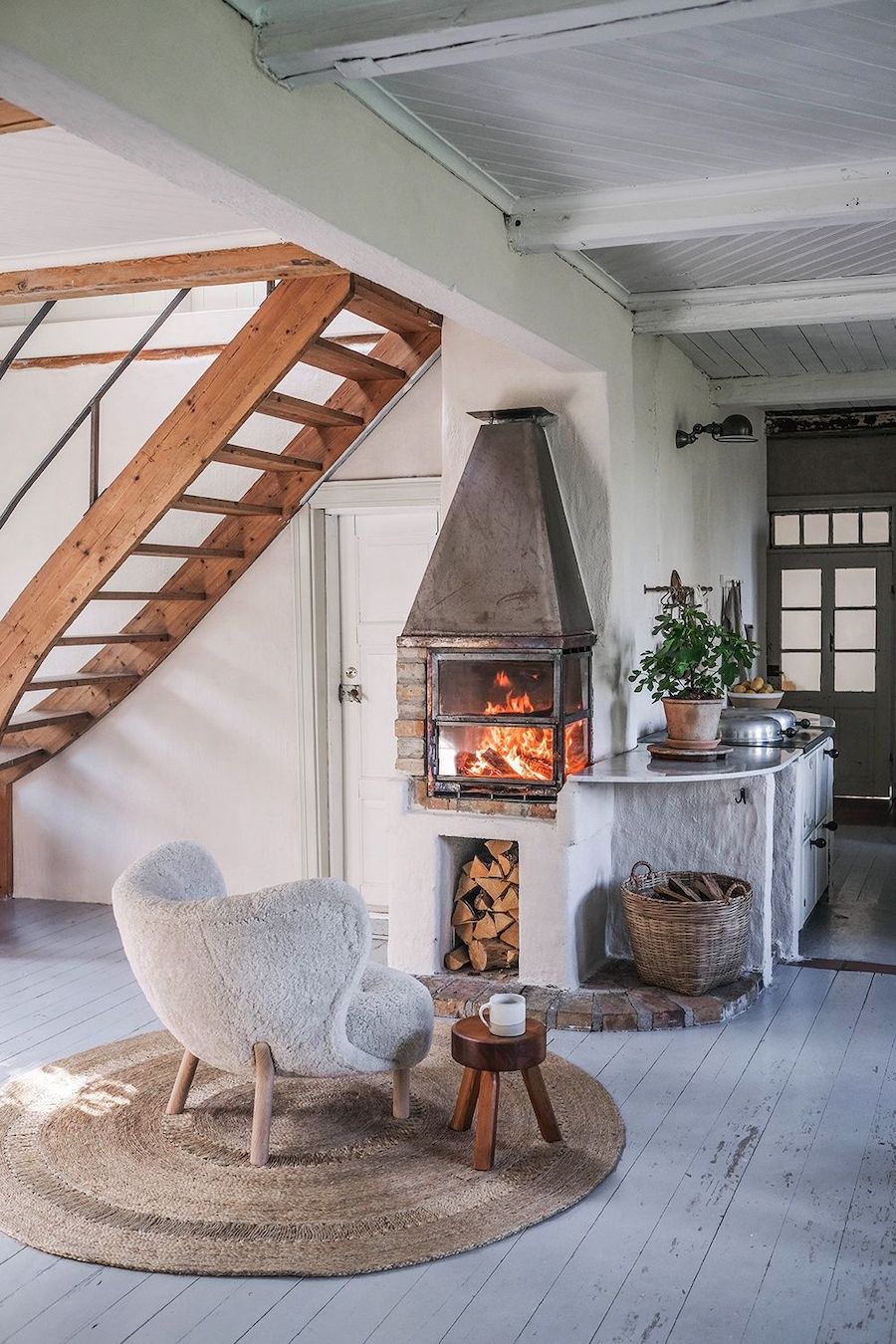 2. Oversized Reading Chair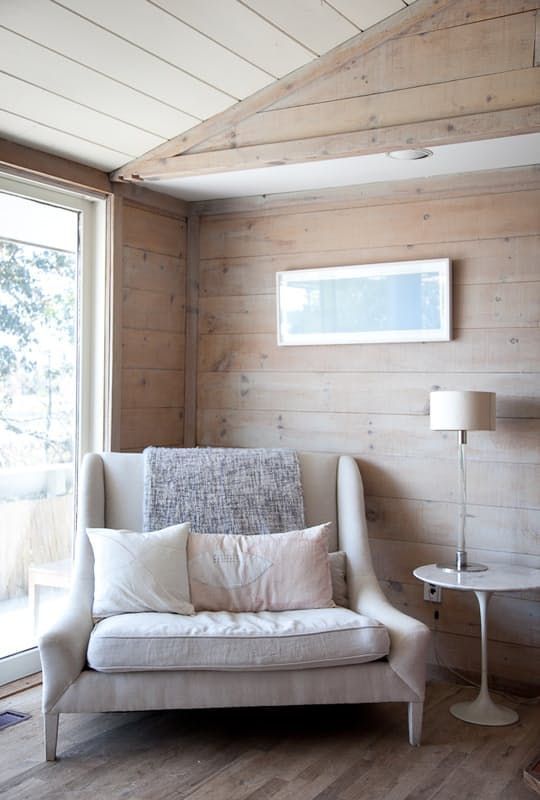 3. Closet Nook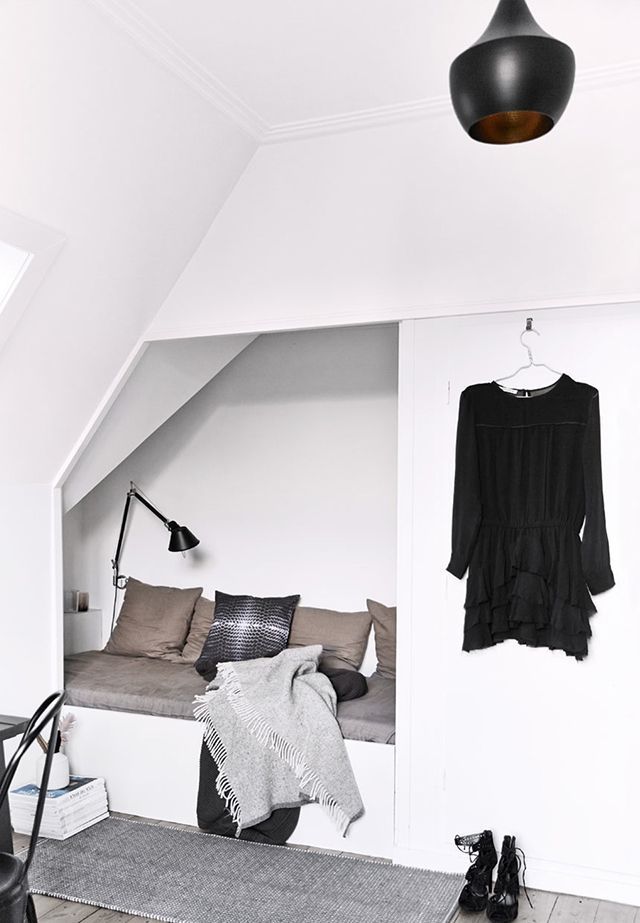 4. Plastic Molded Rocking Chair and Faux Fur Blanket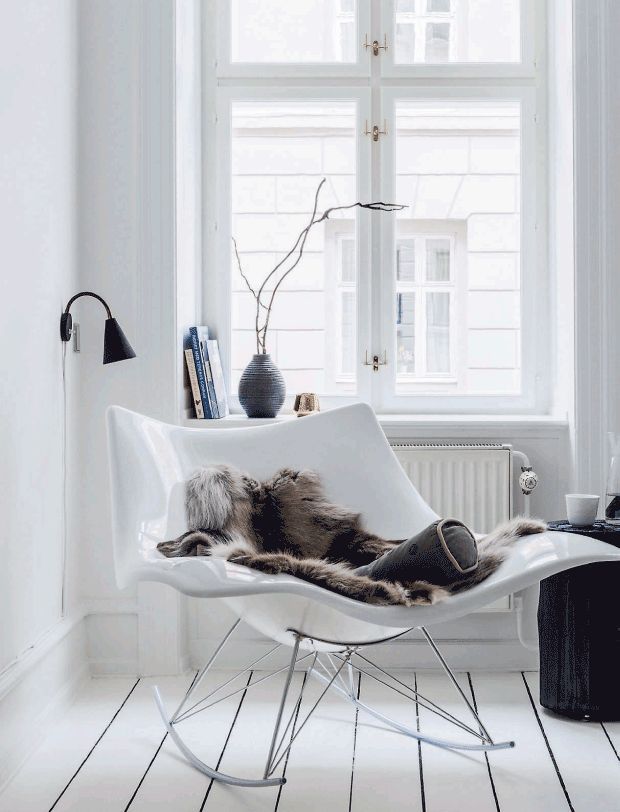 5. Corner Bench and Swing Light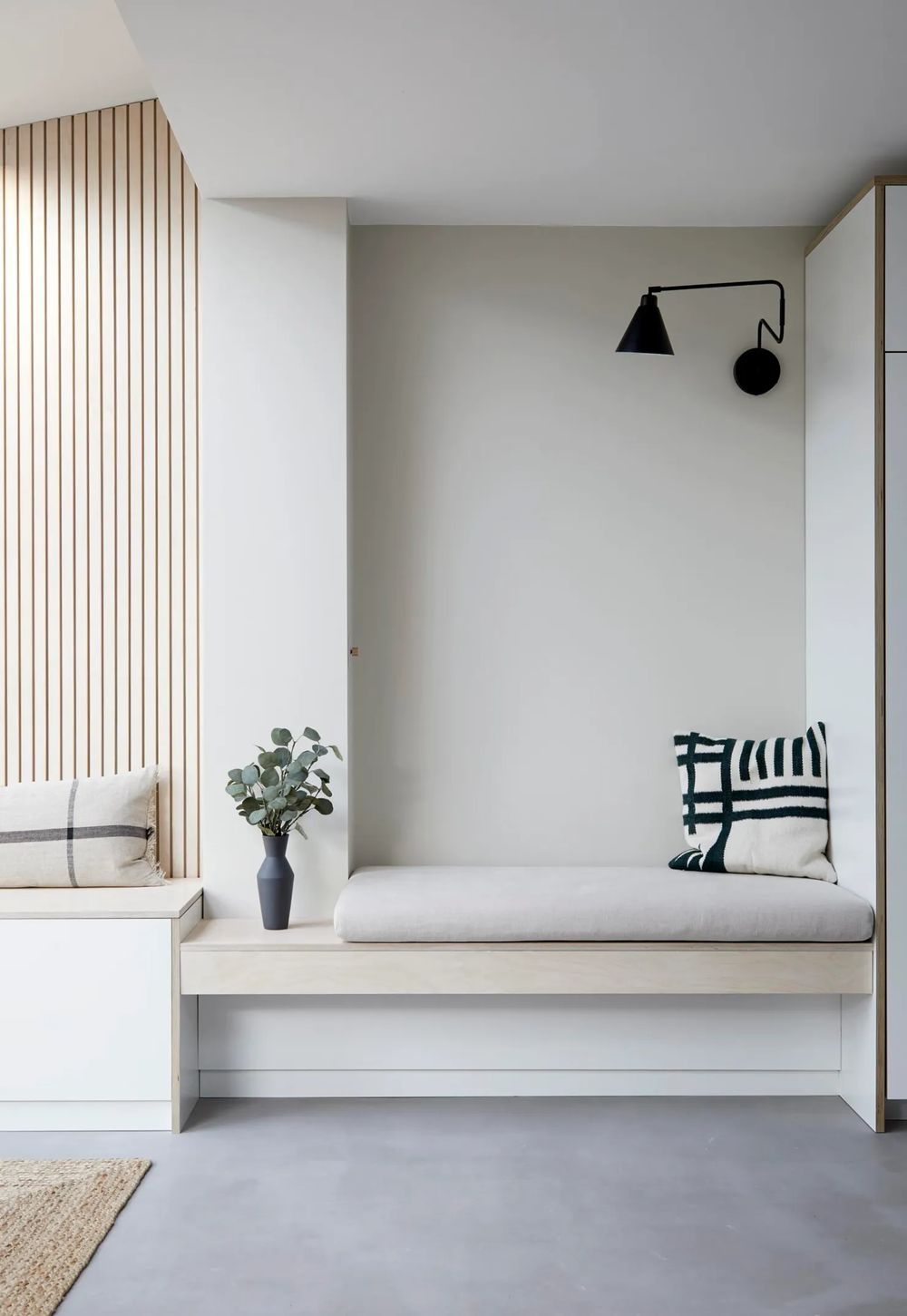 6. Gray Accent Chair
7. Corner Shelves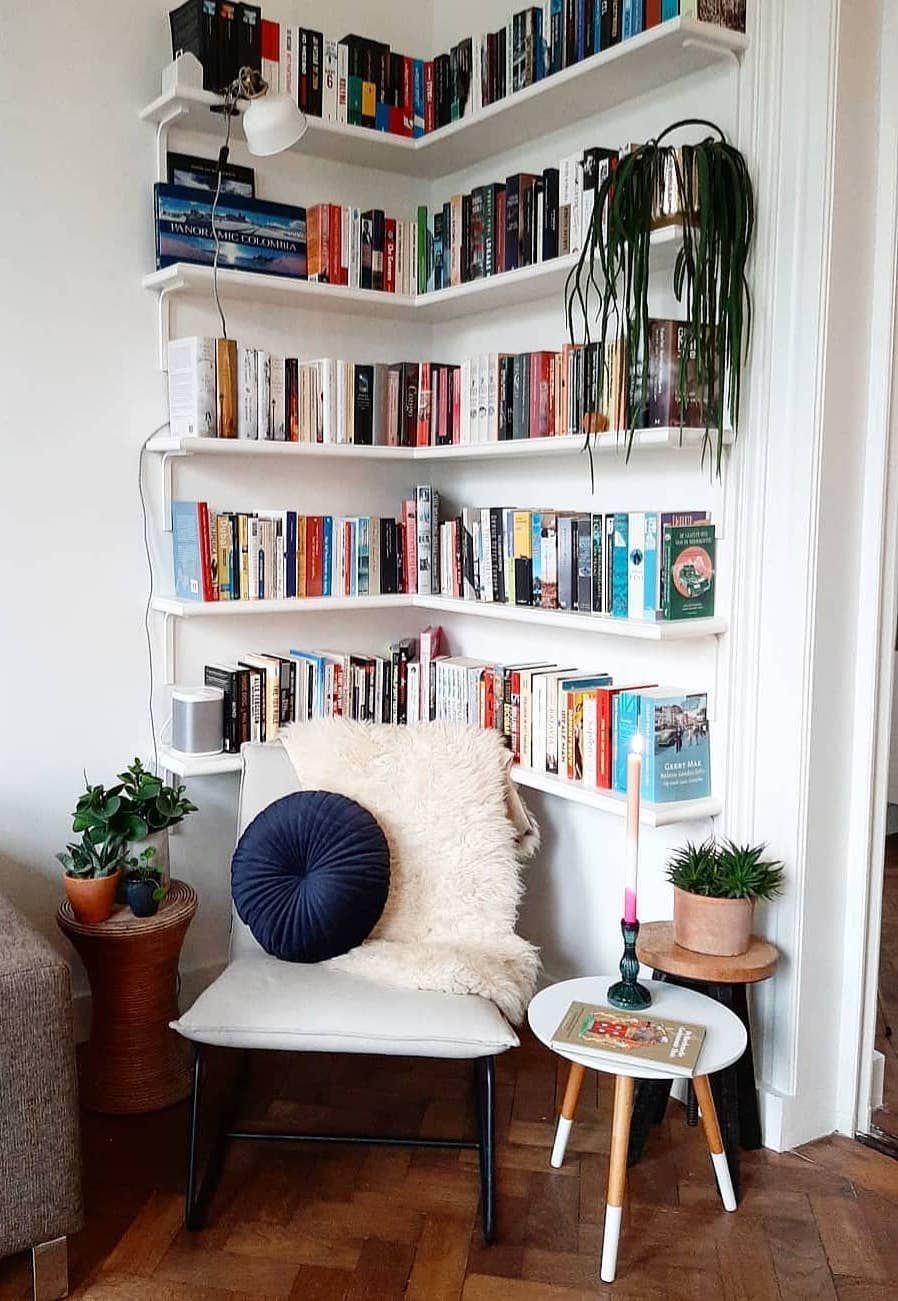 I hope you found these Scandinavian reading nooks inspiring! As you can see, with a little creativity, it's easy to create a dedicated space in your home for reading and storing your favorite books, novels, and magazines.
More Scandi Decor Ideas
Keep getting inspired by these related Scandinavian decorating ideas: