Scandinavian nightstands are minimal in nature, and sometimes closely resemble mid-century modern furniture. Their straight legs, clean appearance and minimal design are all typical of Scandinavian style furniture. Legs are often very thin and gently rounded, sometimes called hairpin legs.
When it comes to color, stick to white, beige or brown when selecting a Scandinavian style nightstand. If you feel like making a bold design choice then you could opt for a solid black or pastel-toned nightstand, but the style will remain the same: minimal and functional.
Scandinavian Nightstands
We've scoured the net to find you the perfect Scandinavian nightstands and here is what we've found!
If you're feeling craftsy, then you could try out this DIY Scandinavian Nightstand tutorial from That Scandinavian Feeling.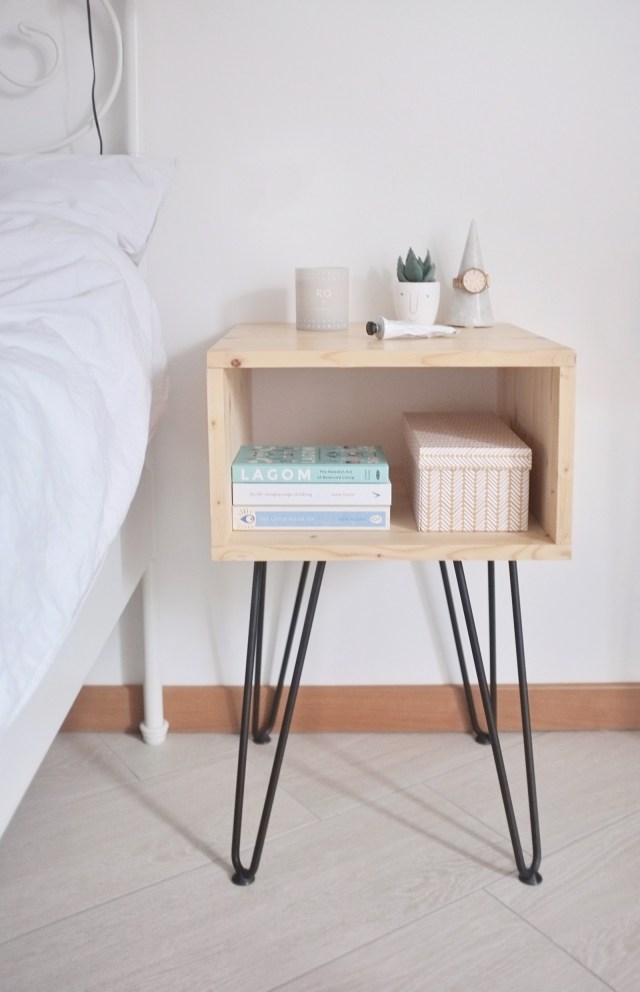 More Scandinavian Furniture & Decor Ideas
Here are a few more posts to inspire you with decorating a Scandinavian style home :