The Panthella Lamp is a design classic that was created by Danish designer Verner Panton in 1971. The lamp is characterized by its sleek and minimalist design, which is both functional and aesthetically pleasing. It comes in two forms: the small Panthella table lamp and the taller Panthella floor lamp.
Panton was inspired to create the Panthella Lamp by his interest in creating a lamp that would provide a soft, diffused light. He also wanted to create a lamp that would be easy to produce and that would be affordable for the average consumer.
The lamp is named after Panton's wife, Marianne Panton, who was known as "Panthella" by her friends. The name also reflects the lamp's organic shape, which is reminiscent of a mushroom, a popular motif from the 60s decade.
The lamp has been featured in the movie The Royal Tenenbaums (2001), where it can be seen in the bedroom of Gwyneth Paltrow's character, Margot. The late fashion designer Karl Lagerfeld was also a major fan.
Louis Poulsen
The Panthella Lamp was produced by Danish lighting manufacturer Louis Poulsen. It was initially produced in white, but later versions were produced in other colors like black, yellow, orange, and blue.
Over the years, the Panthella Lamp has become an icon of Danish design. It is included in the collections of major design museums, including the Museum of Modern Art in New York and the Design Museum in London.
In 2020, Louis Poulsen released a new version of the lamp that features LED technology and a dimmer switch.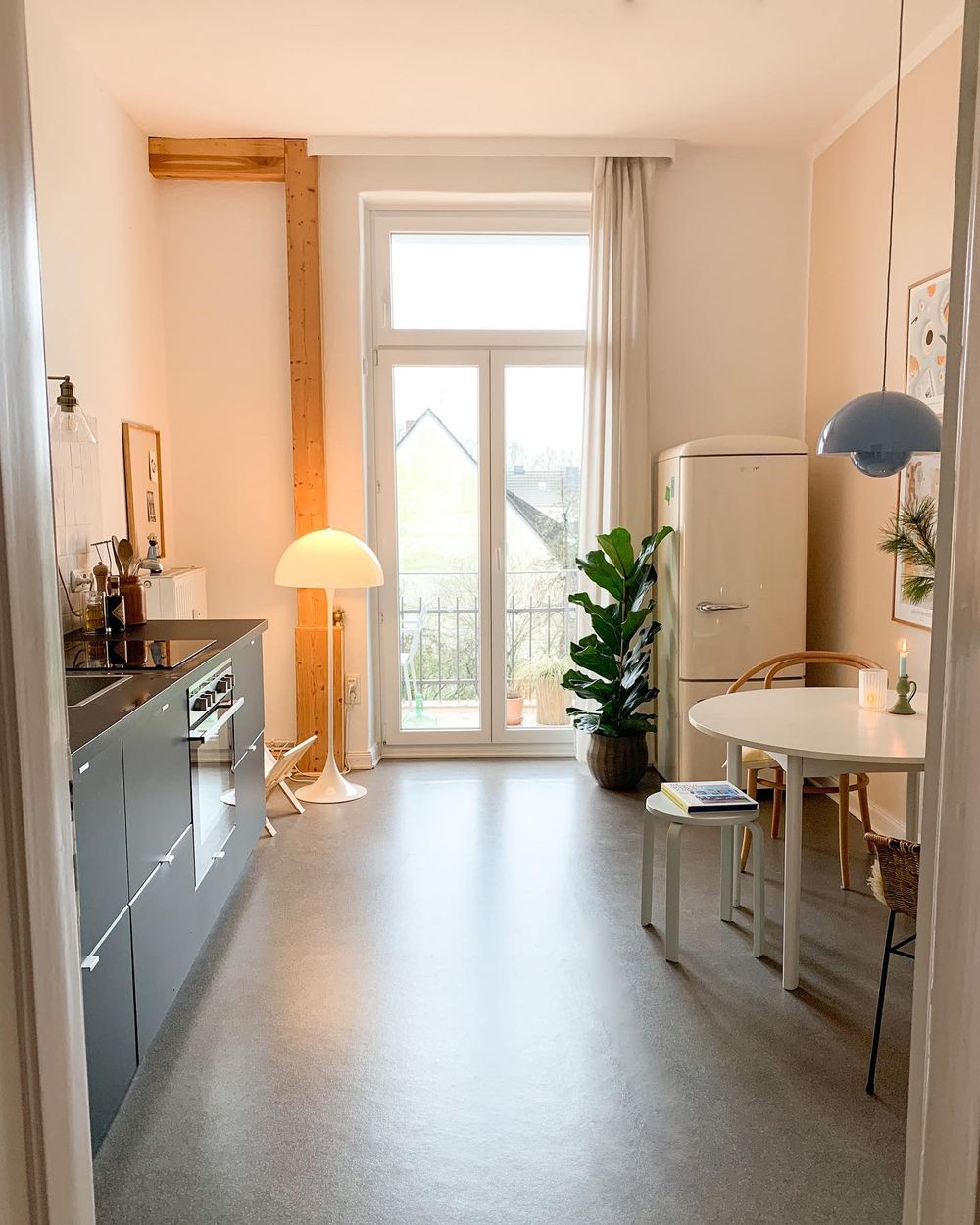 Verner Panton
Verner Panton (1926-1998) was a Danish industrial designer and architect, known for his innovative and futuristic designs. He was one of the most influential designers of the 20th century and played a key role in shaping the design movement of the 1960s and 1970s.
Panton studied at the Royal Danish Academy of Fine Arts in Copenhagen, where he developed a strong interest in furniture and interior design. He began his career as a designer in the 1950s, and his early works were characterized by clean lines and simple forms.
In the 1960s, Panton began experimenting with new materials, bold colors, and unconventional shapes. He became known for his innovative furniture designs, which included the Panton Chair, a single-piece molded plastic chair that became an instant icon of 20th-century design.
Panton's designs were often characterized by their bright colors and playful shapes, and he was particularly interested in the ways that design could influence human behavior and emotions. He designed dozens of products, including furniture, lighting, textiles, and even entire interiors.
Today, Panton's designs are widely regarded as classics of modern design, and his work continues to influence contemporary designers around the world.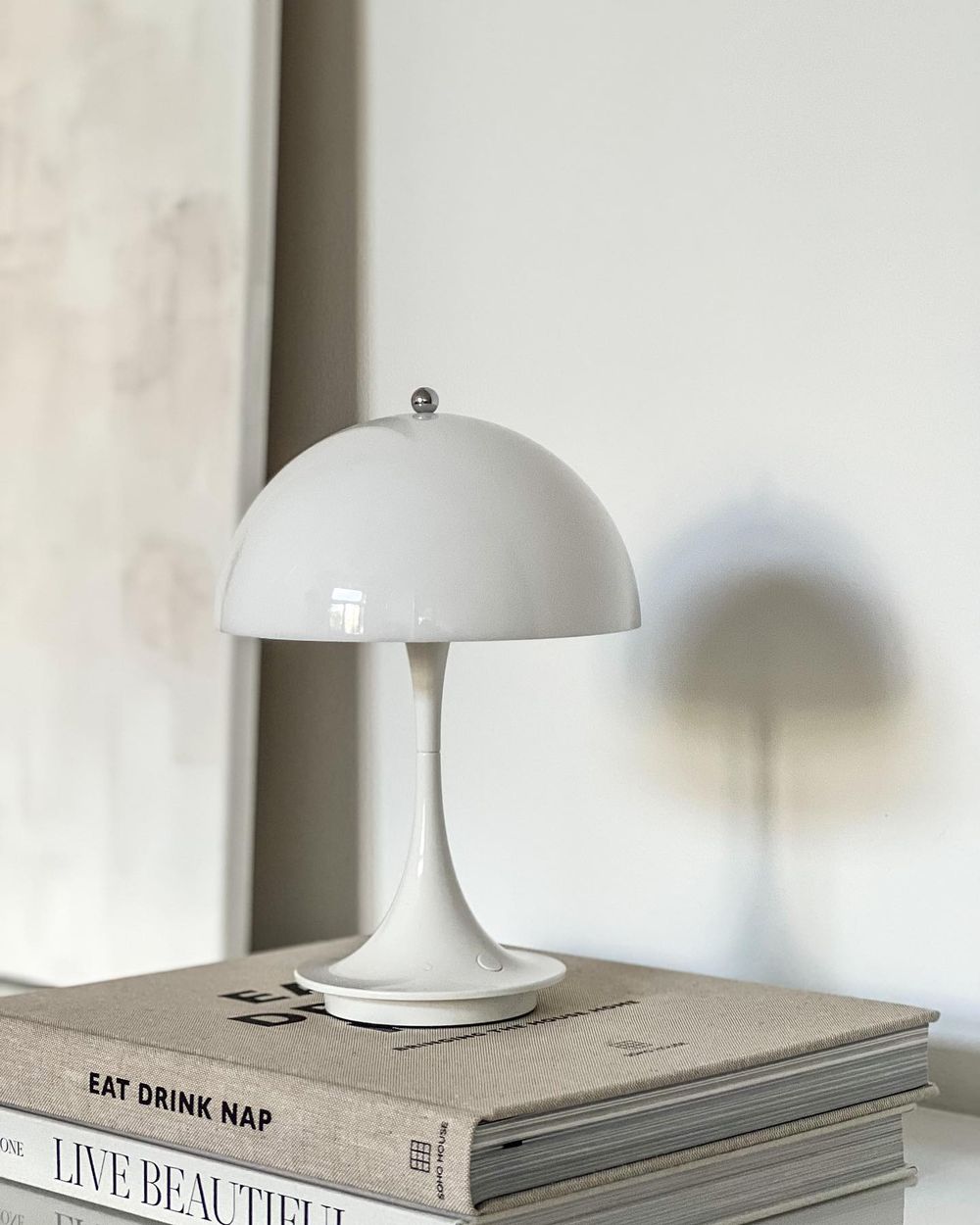 Where to Buy
You can buy an authentic Panthella lamp based on genuine models from Design Within Reach or Lumens. It's quite expensive but at least you'll know you have an authentic lamp and a true collector's item that you could possibly resell one day.
Replicas
If you don't have the budget, then there aren't too many Panthella lamp replicas to choose from that are worth sharing, unfortunately.
The Panthella lamp is still seen in many celebrities and influencer's home, showing this lighting fixture design is here to stay!