Chunky knit blankets and throws are a seemingly massive trend on Pinterest and Instagram these days! I see them absolutely everywhere. I think the trend first started in Scandinavian homes, a place where they clearly need to keep warm for many months out of the year! I often see these large knit blankets lying casually on the sofa or tossed at the edge of the bed.
Blogger Marianna Hewitt has a gorgeous blush pink chunky blanket on her beige sofa that I featured in a tour of her home! It's such a chic look.
In my search for one of these coveted throw blankets, Etsy seemed to be the most popular place to buy a chunky knit blanket. Now, the prices start low, but they will greatly depend on the size of the blanket you want. Obviously, the bigger the blanket the more expensive it will be.
Knit Throws
It was so hard to choose blankets to share because so many of them had phenomenal reviews from buyers – so I ended up picking this selection based on colors! :)



Here are a couple of ideas on how to style these gorgeous throw blankets.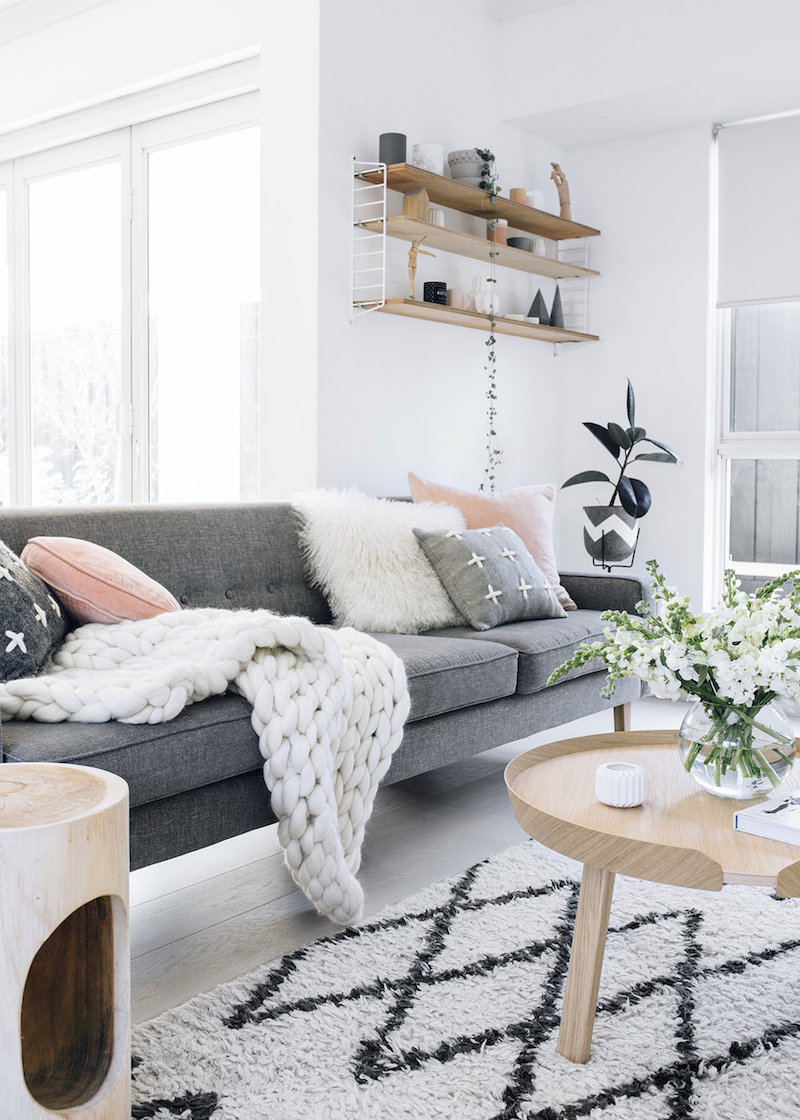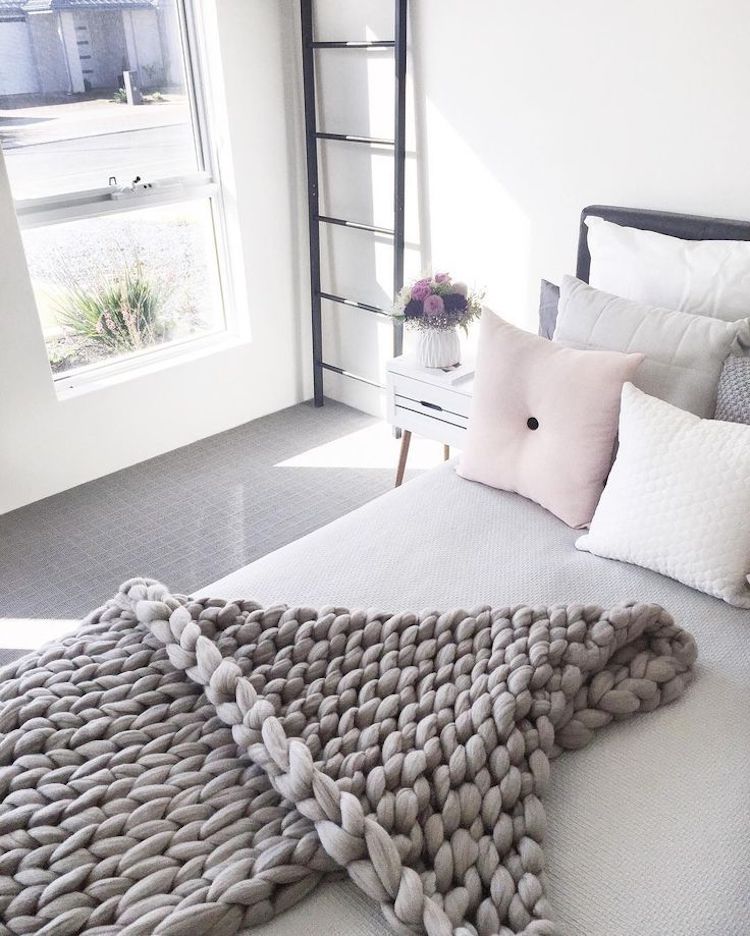 I hope you found your dream knit blanket to keep you warm all winter long!
Pin this for later:
More Cozy Decor Ideas
Keep reading our other cozy decor ideas for a burst of hygge inspiration: