Scandinavian lighting design is about finding the perfect balance of light, form, and material. The creators of these lights are masters of their craft and devote the utmost care and attention to detail to every product they create. When designing your home lighting, you should definitely consider the Nordic lighting fixtures below. In this article, we'll discuss Scandinavian lighting.
Hygge and Scandinavian Lighting Ideas
The Scandinavian lighting industry is one of the most innovative globally, with Scandinavia being at the forefront of advanced design techniques and technologies. Scandinavian lighting manufacturers have a tremendous amount to offer, from light fixtures to table lamps, beauty, functionality, and quality.
Scandinavian interior design is celebrated around the world for its gorgeous simplicity and lighting is no exception. Check out these minimalist Scandinavian lighting options that will help you illuminate your home in a modern way.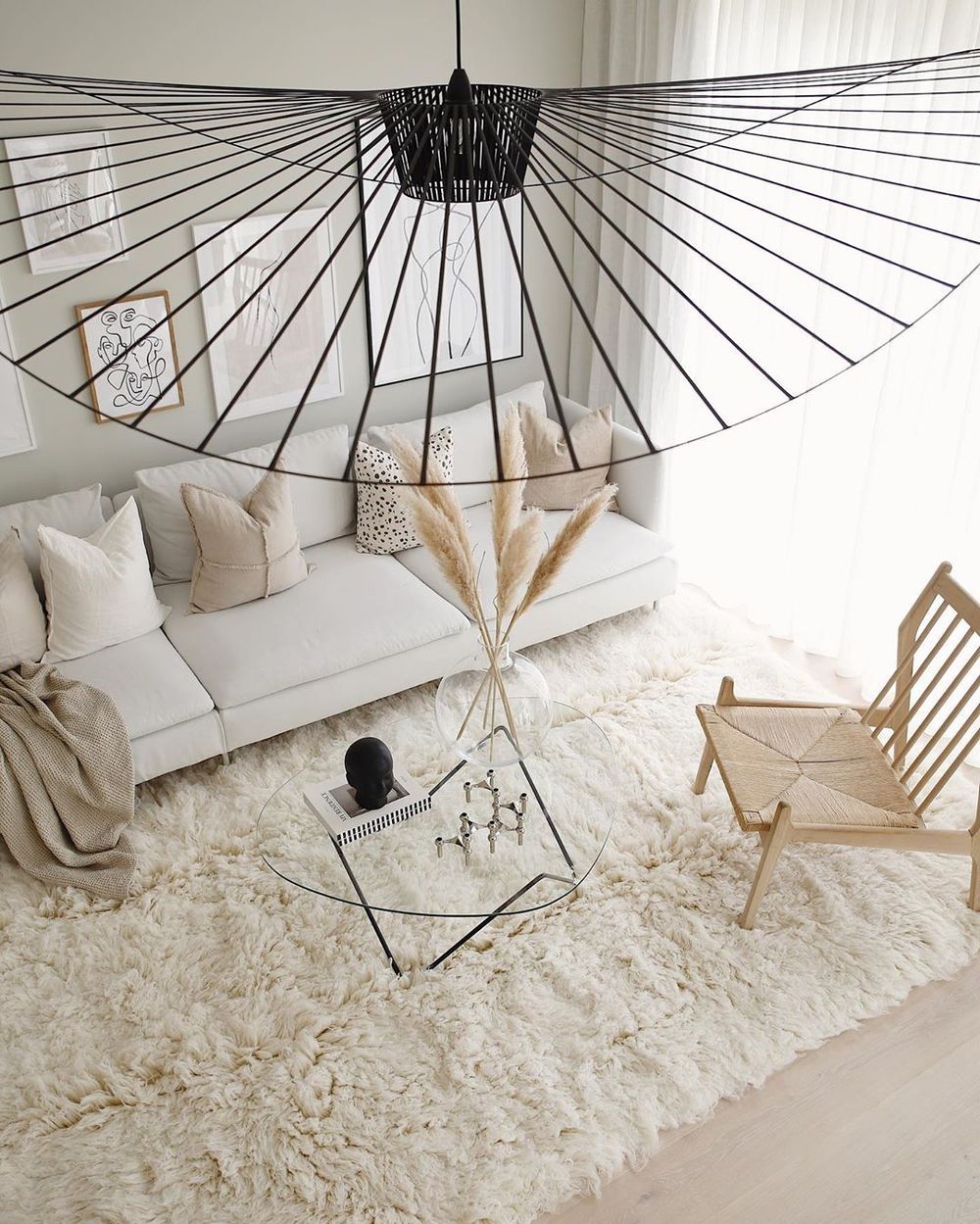 From high-end classics to affordable basics, here are the Scandinavian Lighting fixtures we recommend for your home! Scandinavian decor can be affordable or expensive, depending on if you go with an original fixture or one of the many replicas.

Simple White Drum Pendant
This simple, modern pendant is the perfect addition to any hygge-inspired space. The white, drum-shaped lampshade matches the minimalist aesthetic of the hygge style, and the black cord complements it to give you the perfect bit of contrast. This is an easy, budget-friendly way to incorporate hygge into your home!
White Louis Poulsen PH5 Pendant
If you want to go for a more traditional Scandinavian look, try this classic PH5 design from Louis Poulsen. The Louis Poulsen PH5 pendant gently casts light below where it hangs. The white color stays true to the minimalist theme of hygge, but the spherical shape and reflective underside of the lampshade add more interest for your eye to appreciate. The geometric design is also great for adding curiosity and warmth to your space!
Black Metal Floor Lamp
Perfect for highlighting a reading chair or favorite piece of furniture, this black metal floor lamp has a simple, traditional design that will never go out of style. The sleek lines of this lamp are balanced by the warm glow of the lamp's bulb, making it a statement piece in any space.
Panthella Table Lamp
The Panthella Table Lamp is a timeless and iconic piece designed by the influential Danish architect and designer Verner Panton in the early 1970s. The Panthella Floor Lamp inspired its organic, sculptural shape, and its matte white opal glass shade reflects the light downwards to create an even glow that feels soft and cozy.
Louis Poulsen AJ Wall Sconce
Arne Jacobsen also designed the AJ Wall Sconce in 1960 for the Royal Hotel in Copenhagen. Its minimalist design makes it a versatile piece that fits in with many decor styles, but it still packs a punch with its warm, diffused light that casts shadows on the wall behind it—no lampshade necessary!
Louis Poulsen PH Artichoke
With its distinctive, textured surface and stunning design, the Louis Poulsen PH Artichoke light fixture has become an iconic symbol of Scandinavian design since its introduction in 1958. The geometric pattern is modern and timeless and will complement any type of space, from a minimalist living room to an industrial loft apartment or even an open-concept office space!
Oluce Atollo Glass Table Lamp
The Oluce Atollo Glass Table Lamp is the perfect choice for anyone seeking a light that is as stylish as it is functional. Its sleek, modernist shape works perfectly with a variety of contemporary furnishings, and its sheer simplicity allows it to fit into virtually any decor arrangement.
A variety of lighting options are available at a wide price point for this Scandinavian lamp. You can choose from a selection of transparent glass shades that allow light to radiate outward in all directions, or you can opt for colored glass shades that cast hues of your choice across your home or office space.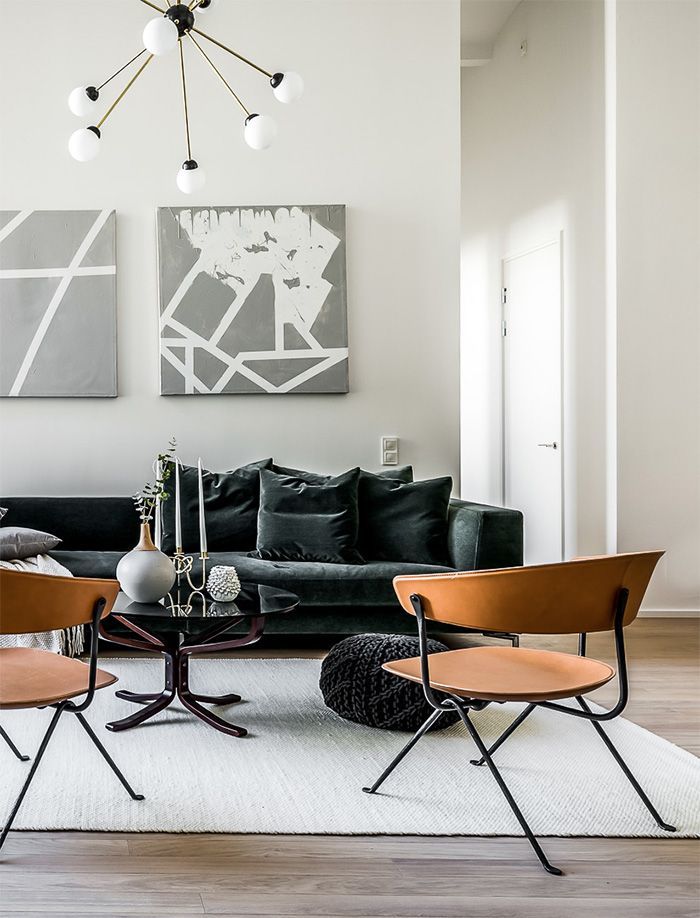 ---
Lighting is vital to any space. It can create a mood and help you relax, so it's so important to find lighting that you love. With these lamps, you can make your home feel light and airy for the winter season.