Tulip tables are a staple of the popular mid-century modern decorating style.
Tulip tables were originally designed by Eero Saarinen, an American/Finnish architect known for his futuristic style. The table was first sold by Knoll in 1957 and continues to be a mainstay design classic. These tables are sometimes called Saarinen tables, a reference to the designer himself!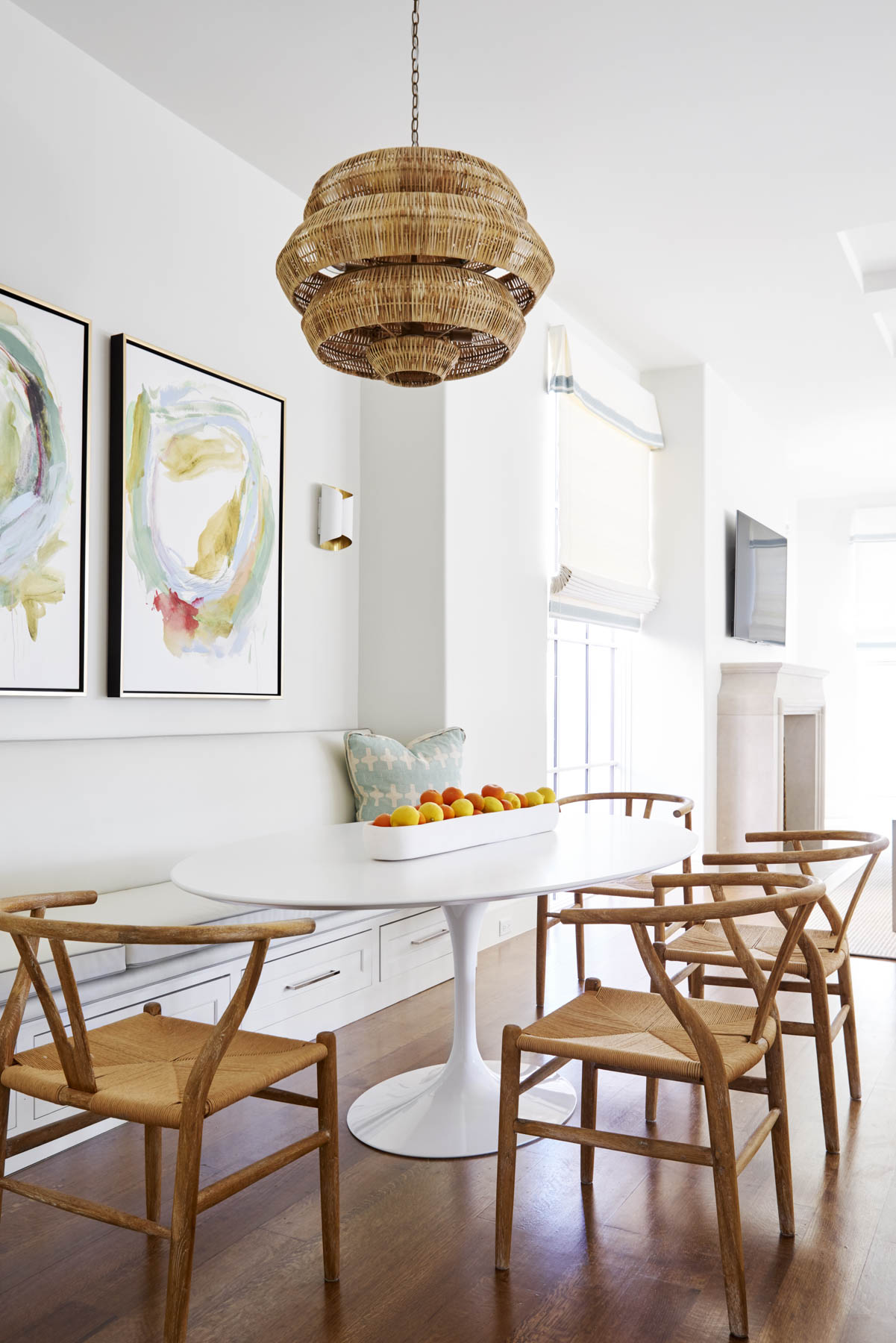 Tulip Tables
I love tulip tables and would put one in my dining room if I was in the market for a new table. Here's why: they feature a small central base, meaning if you have to add an extra chair at the dinner table, none of your guests will be stuck with the table leg awkwardly in front of them. You can add as many or as few chairs as you like, too.
While an odd number of chairs may look funny at a square table, they look fabulous around a tulip table. They allow all your guests to move their feet freely underneath the table, without running into a leg!
If you're still not sold, check out the tables below and see if one catches your eye. They come in all sorts of sizes including round and oval. Marble is, of course, one of my favorite materials so I included a nice selection of marble-top tulip tables here, as well as some solid white ones. Tables with a brass base are also quite popular.
There are many more mid-century modern furniture stores that sell tulip tables, so check them out too!
Tulip tables are easy to style, as seen below! Here, some wishbone chairs have been added: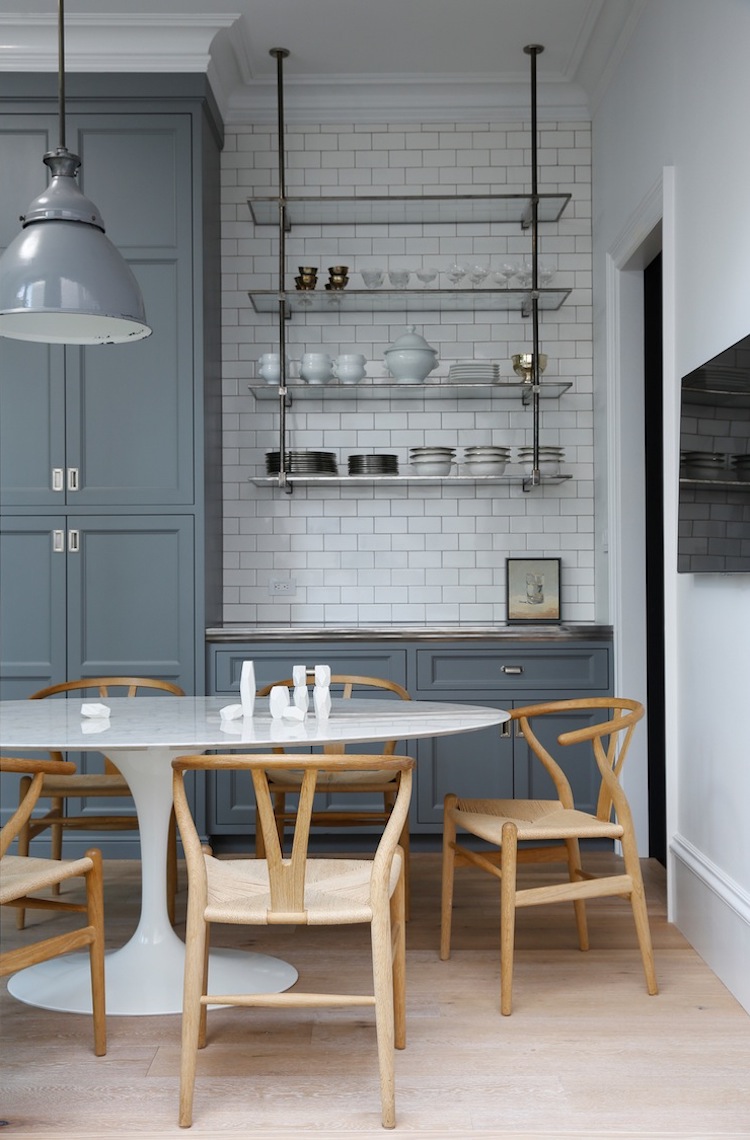 Here, the table has a strong 1960s vibe to it!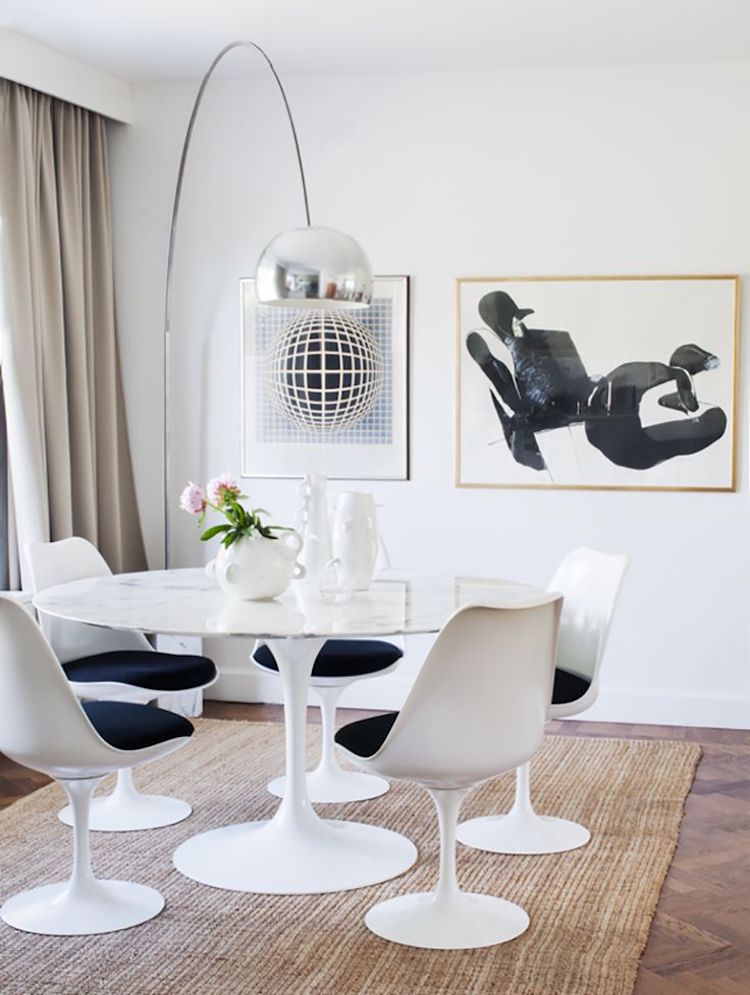 I hope this post was helpful in selecting a dining room table for your space! Be sure to visit our white marble dining tables article for more ideas!