If you have a summer home, a beach house or just a residence by the ocean or sea, then you may be searching for charming coastal home decor ideas. Decorating a home by the water can be a lot of fun and there are many ways to add a coastal flair to your home without using cliched items (although these can be quite fun, too!). In this basic coastal decor guide, we'll give you an introduction to common coastal decor elements to get you started!
Coastal homes need to be cozy and inviting as well as practical, for those summer days when you just get back from the beach!
Coastal Decor Basics
If you're not sure where to begin, then take a look at these popular coastal home decor ideas to give you a strong foundation for decorating your coastal home!
1. Wicker & Rattan Furniture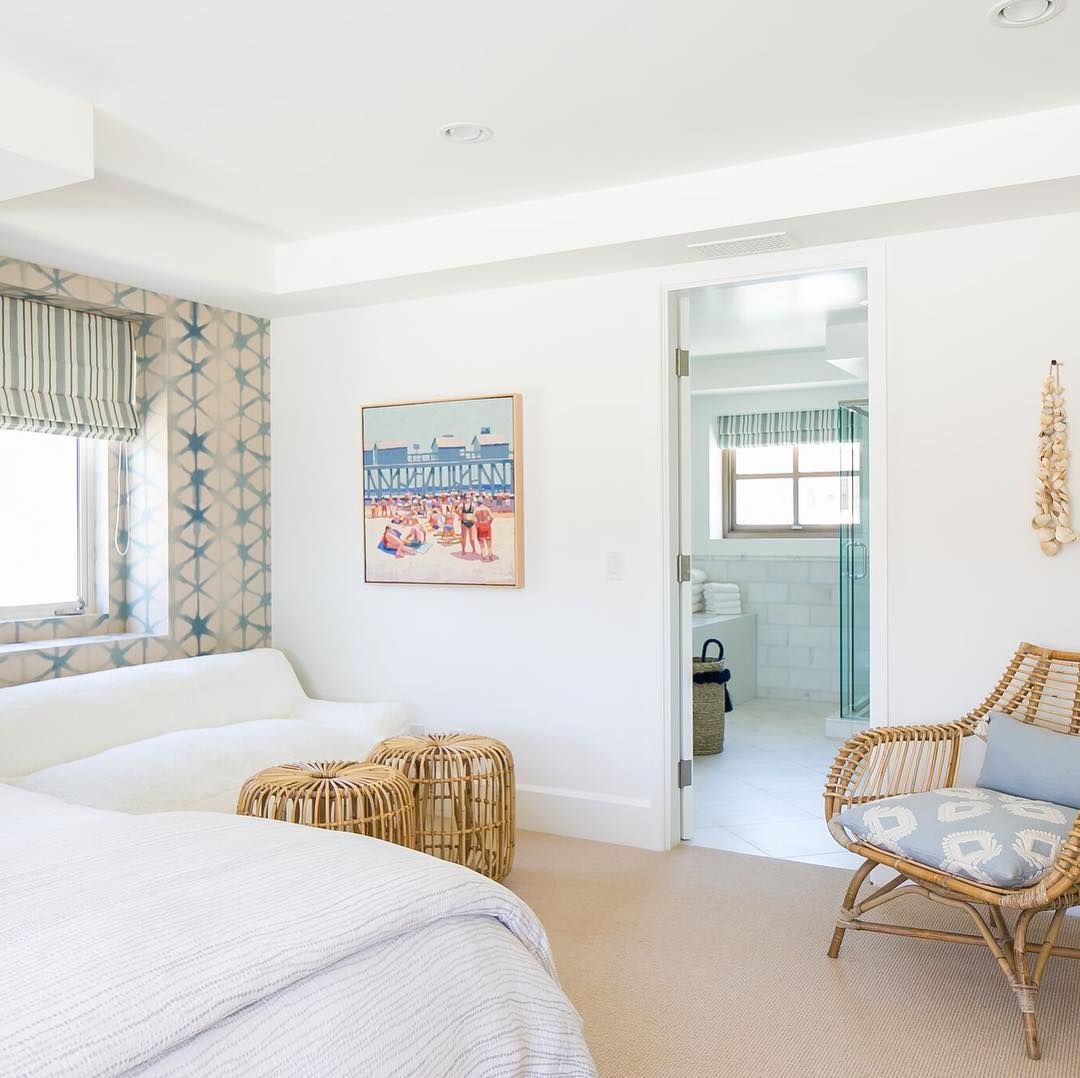 @kellynuttdesign
Wicker and rattan furniture is made from palm leaves and one of the most classic coastal furniture ideas you'll find. Rattan was often used in furniture for coastal climates like Cuba and the south of France. It's emblematic of homes in those tropical destinations and is one of the best ways to decorate a beach home!
2. Rope Decor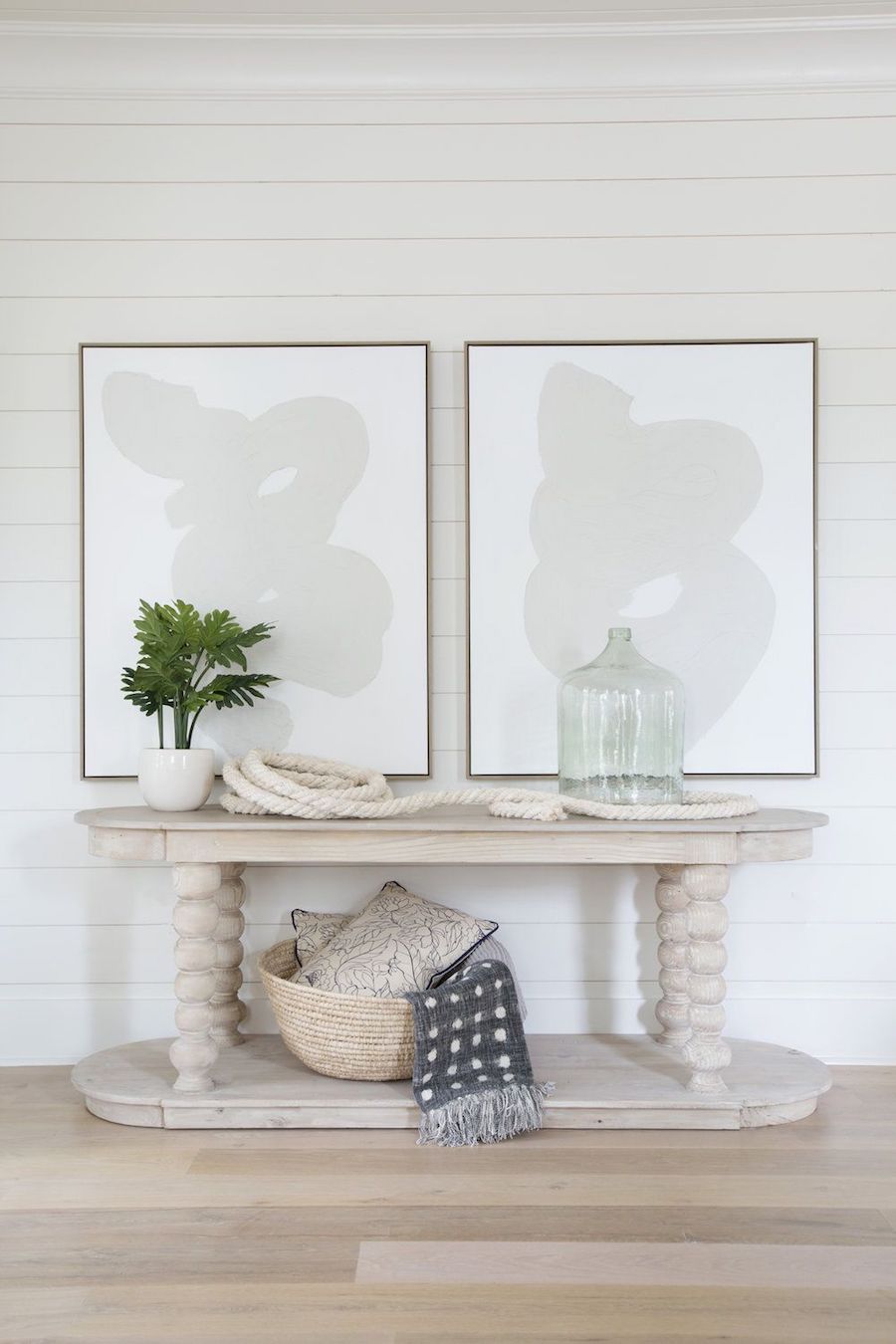 Kate Marker Interiors
Decorating with rope is a great way to add some coastal flair to your home. Rope is often used on sailboats and adding rope decor immediately evokes the sailboat experience in your home! You could gently lie a thick rope over a console table, for example.
3. Sea Life Motifs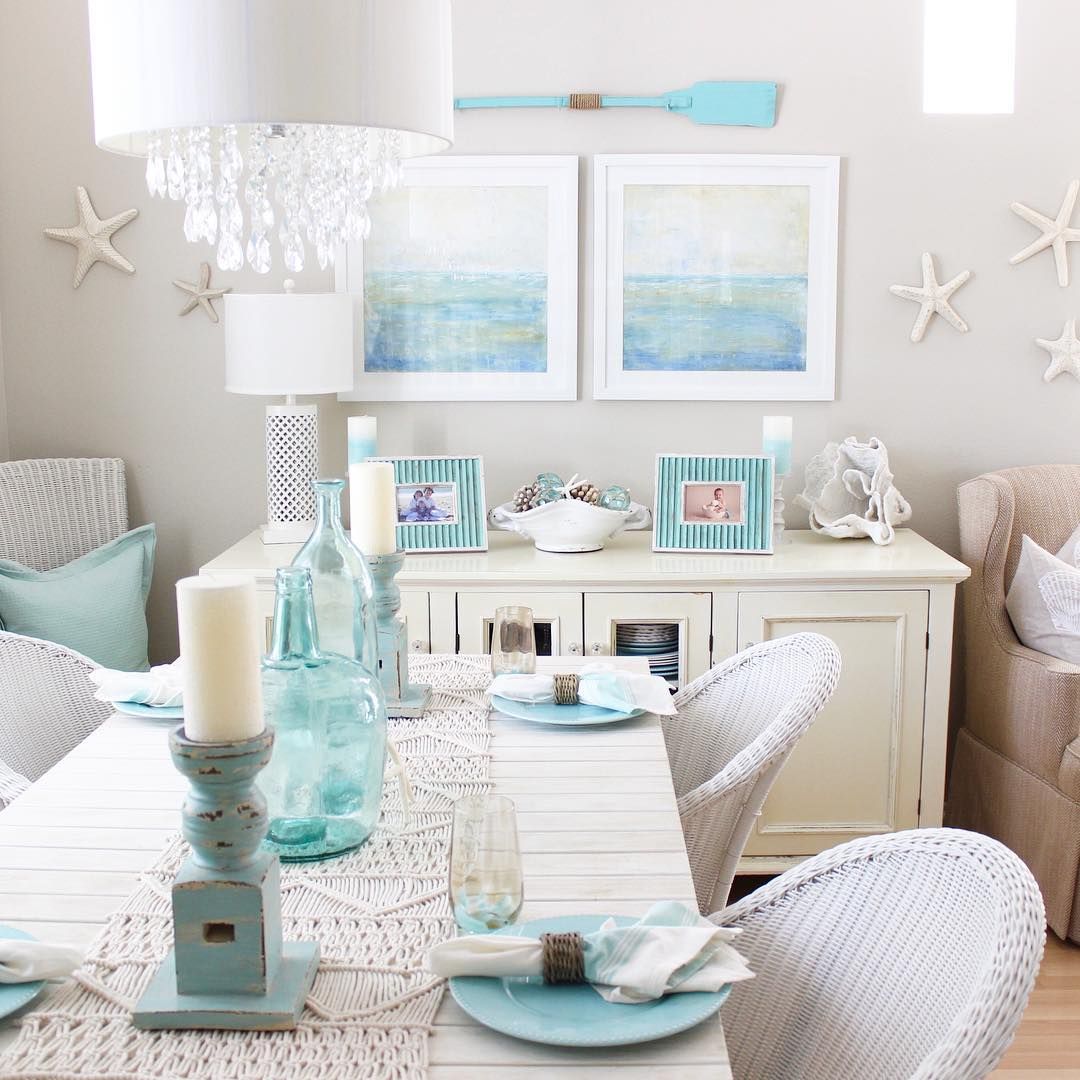 @breezydesigns
Using octopus hooks or seahorse cabinet pulls is an easy and inexpensive way to add coastal decor touches to your space.
4. Round Windows
If you have the budget, then consider installing round or oval windows to your coastal home, just like on a boat! A small bathroom is a great place for a round window.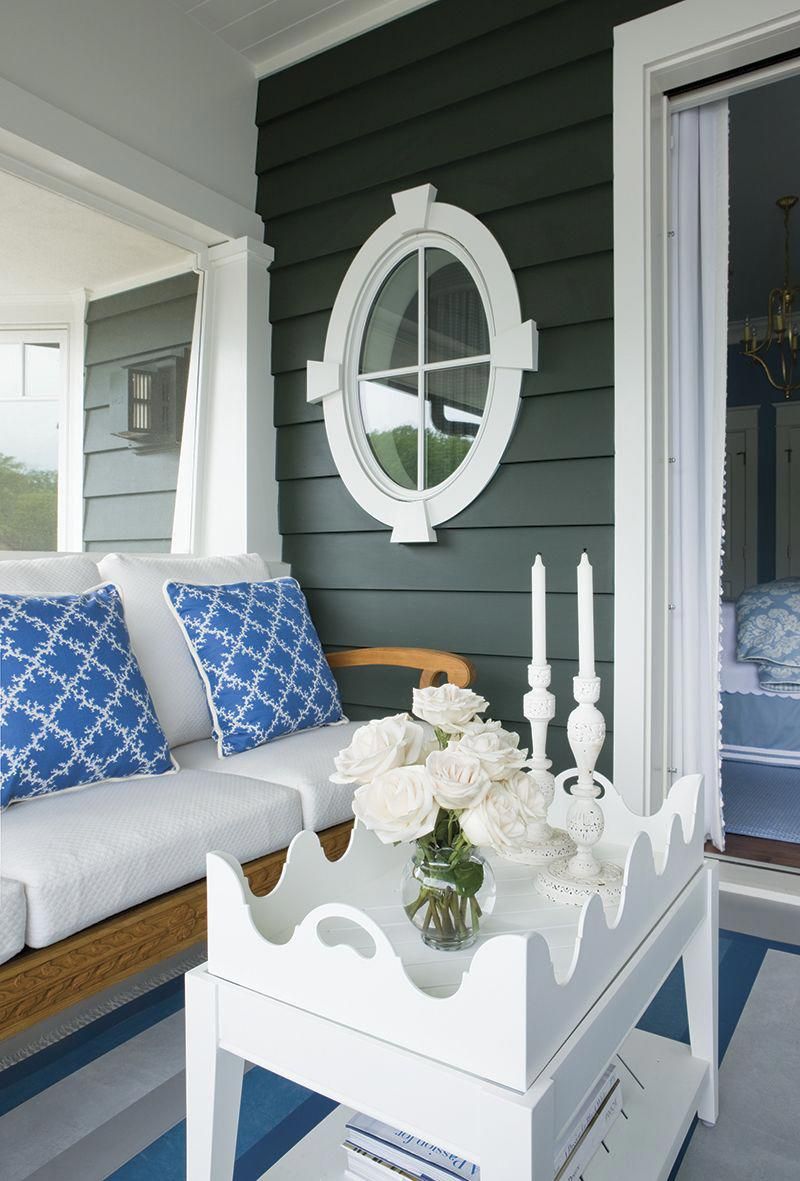 Kelley Interior Design
5. Nautical Striped Decor and Furniture
A classic element of coastal decor is the blue and white stripe. Originally worn by French sailors in the north of France, this classic color combination is used on everything from sweaters to rugs to sofas to pillows and more. Blue and white striped decor and furniture is a great way to add a nautical vibe to your space!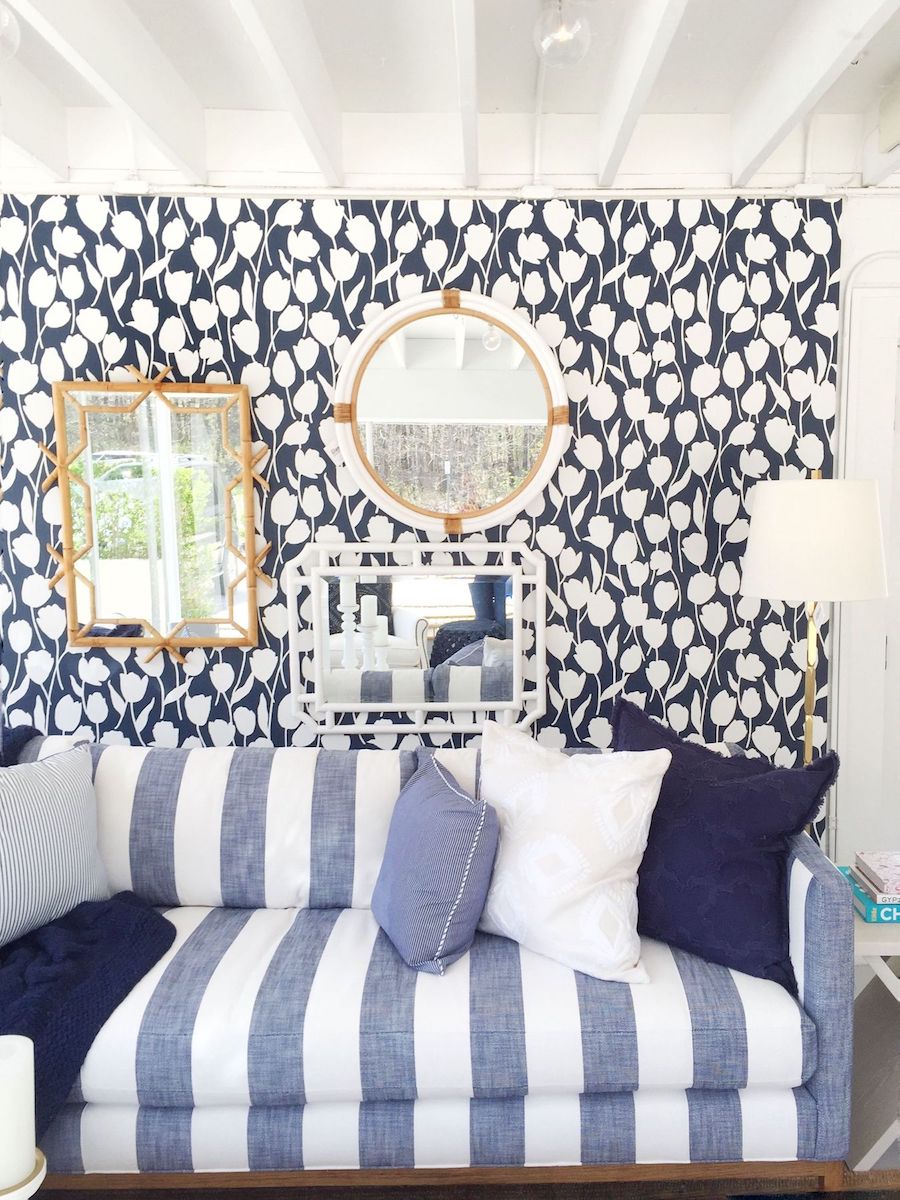 6. Large Basket Pendants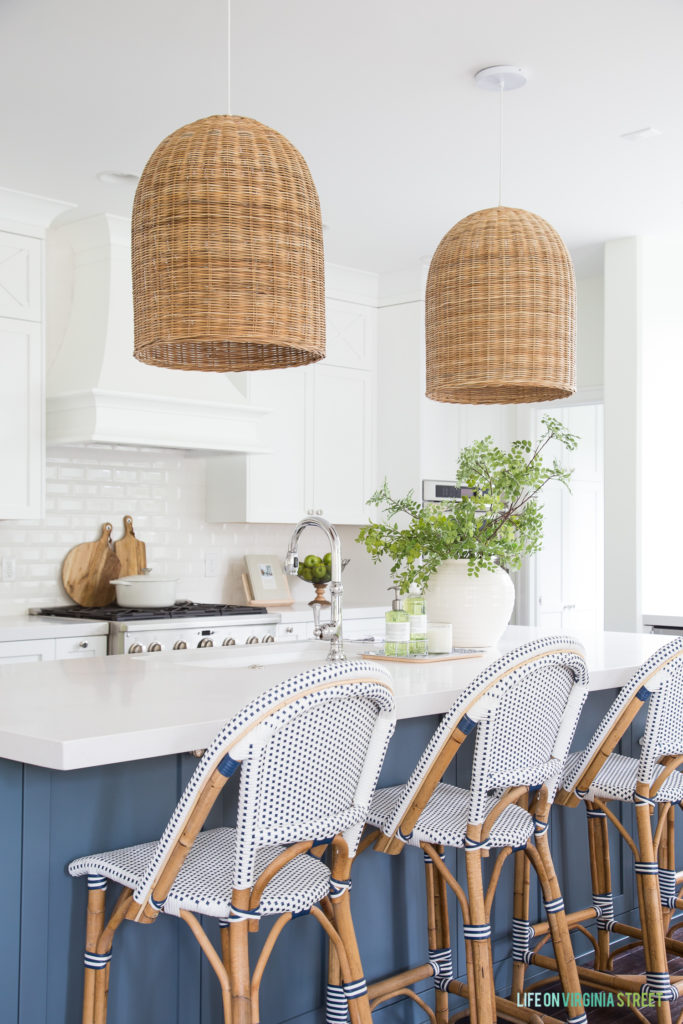 A basket weave pendant made of palm or bamboo is the perfect way to light up your beach home. You can use these in the living room, kitchen, bedroom or anywhere in your house!
7. Driftwood Decor
Whether you find it on the beach, or you buy it online (shh we won't tell!), driftwood decor is the perfect way to bring the beach inside. Over 300 people rated this $20 natural California driftwood branch 5/5 stars!
Coastal Style
8. Sisal Rug
Sisal is a plant that originally comes from southern Mexico. It is used to create a variety of decorative items but we really love sisal rugs! It's a natural fiber and incredibly durable.
Elena Phillips Interiors
9. Shiplap Walls
Shiplap isn't just for Farmhouse homes. It's very common to find shiplap walls in coastal homes, too, for obvious reasons!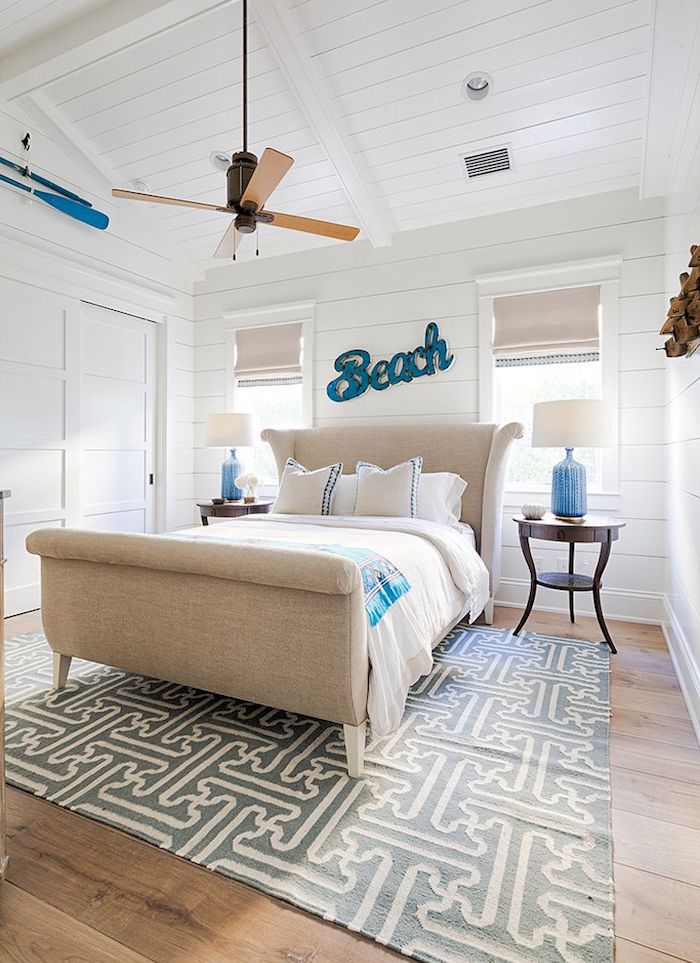 Carrie Brigham Design
10. Blue Paint
It may be cliché, but it sure does look great. Going with a soft sea blue or green is the perfect wall color choice for your coastal home. You could also go with a vintage white for a more blank slate.
11. Sea Glass Decor
Another option for found decor, you could collect sea glass and display it inside a mason jar or vase. Otherwise, there are tons of beautiful sea glass decorations you can purchase online!
12. Beachscape Painting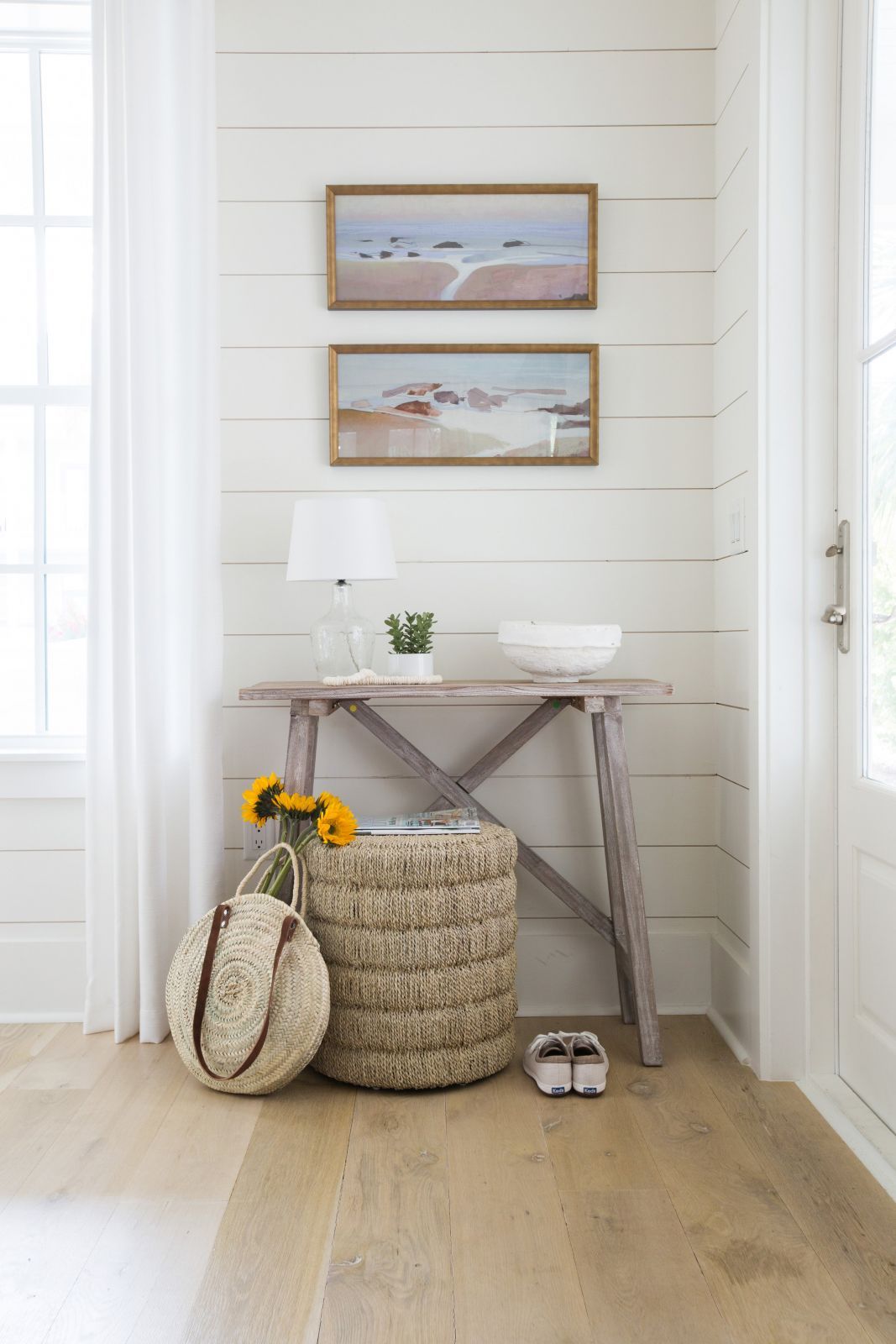 I love the look of a beachscape painting, especially the more abstract ones which look like a blue ombré of sky and ocean.
13. Indoor Palm Tree
A great way to fill a corner in your beach home is to buy an artificial palm tree.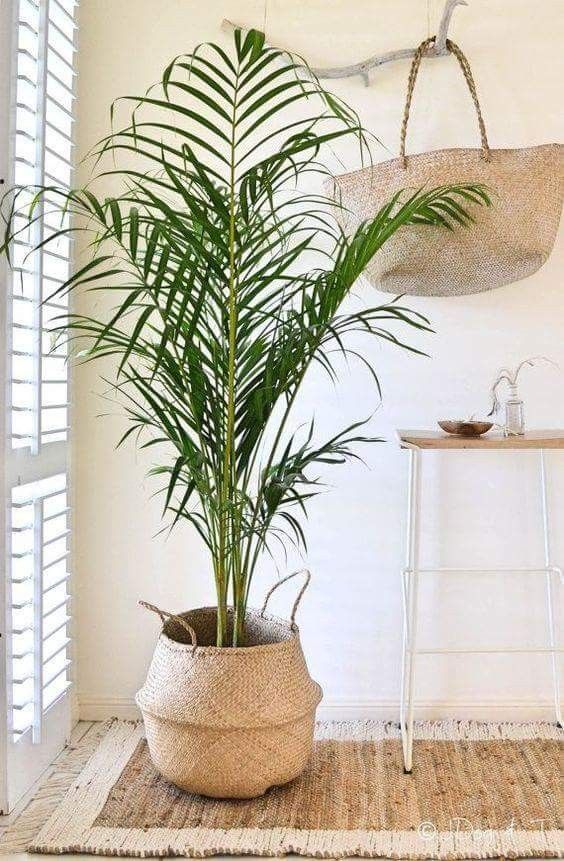 14. Seagrass Basket
The perfect piece of storage for your coastal home!
15. White Slipcover Sofas
I most often see white slipcover sofas in coastal homes, probably due to the fact that they are easy to clean and can mix well with lots of blue and green decor!
Those are our best tips for getting started with coastal decor!