If you're decorating a coastal kids' bedroom but don't know where to begin, this post will guide you. We'll give you some of the best ideas for beach home kids' room decor, from wall art to bedding and more. With these kids' beach home bedroom tips, you'll have your little one's room looking like a seaside paradise in no time.
One of the best things about decorating a coastal kids bedroom is that you can really let your imagination run wild. There are so many different ways to bring the beach into your home, and it's all about finding what works best for you and your family.
Don't miss our modern coastal decorating guide if you are designing other rooms in your beach home!
Coastal Wall Art
One of the most important things to consider when decorating a coastal kids bedroom is the wall art. You want to find pieces that capture the spirit of the ocean and the coastline and encourage creativity. Look for paintings or photos that feature waves, shells, and sea life. You can also find wall decals and stickers that have a beach or ocean theme.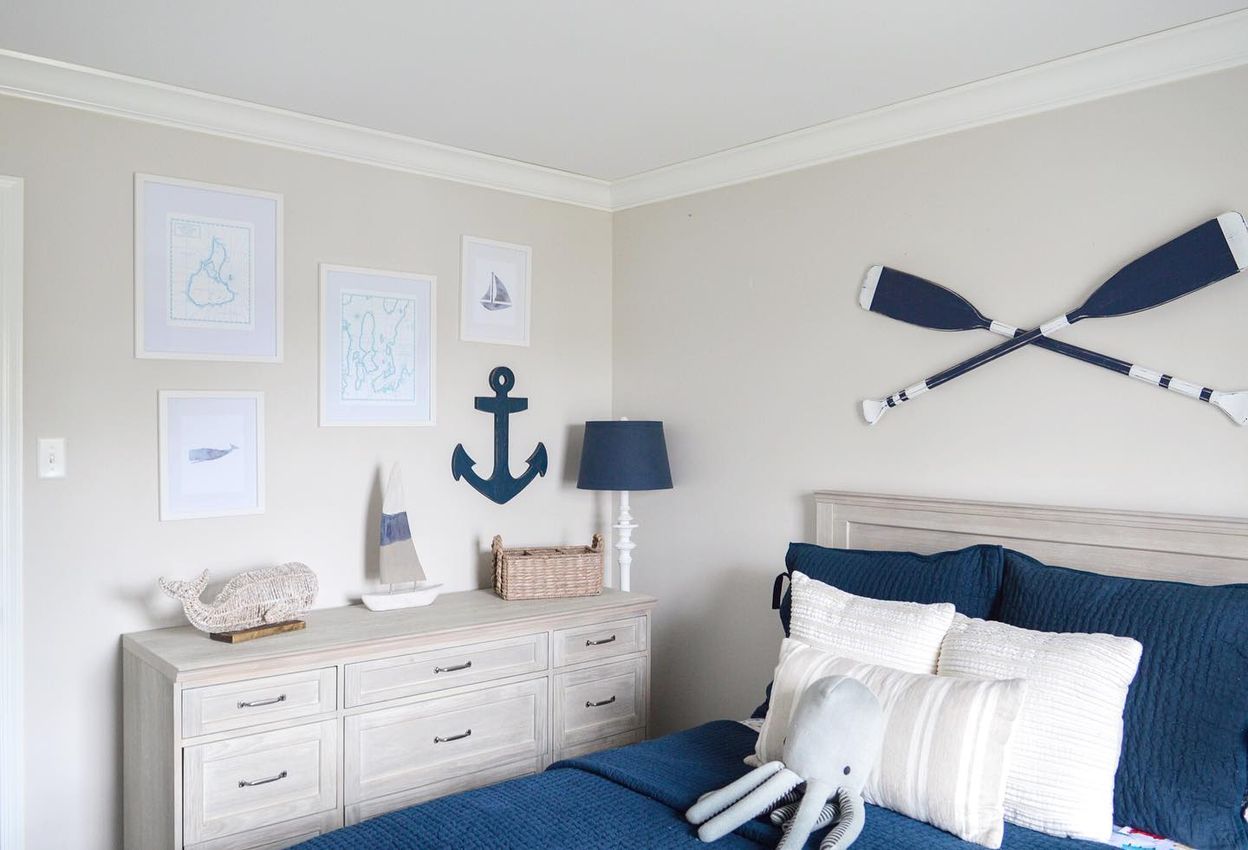 Blue Bedding
Bedding is another important part of coastal kids bedroom decor as it tends to be what grabs your attention first! You want to find sheets and comforters that have a kid-friendly coastal or nautical theme. Look for bedding that features stripes or other maritime patterns. You can also find quilts and blankets that have a beach or ocean scene.
Bunk Beds
Bunk beds are the ideal sleeping solution if you have several children who need to stay in one kids' bedroom! You can decorate bunk beds in a coastal theme by using wall decor, shiplap walls, and blue bedding. Here is a great idea to install built-in bunk beds in a kids' room!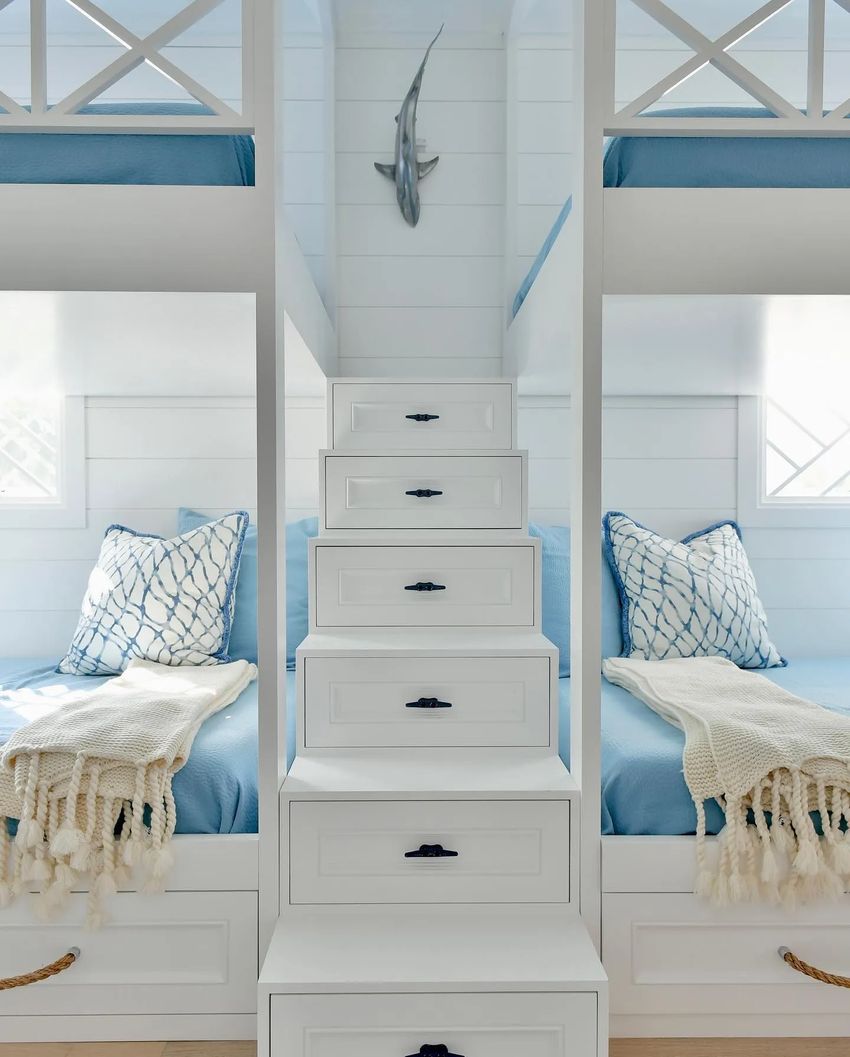 Whimsical Ocean Decor
Another great idea for the coastal kid's bedroom decor is to add some fun and whimsical elements. Find items that have a beach or ocean theme, such as seashells, starfish, and seahorses. You can also find lamps and light fixtures that have a nautical theme.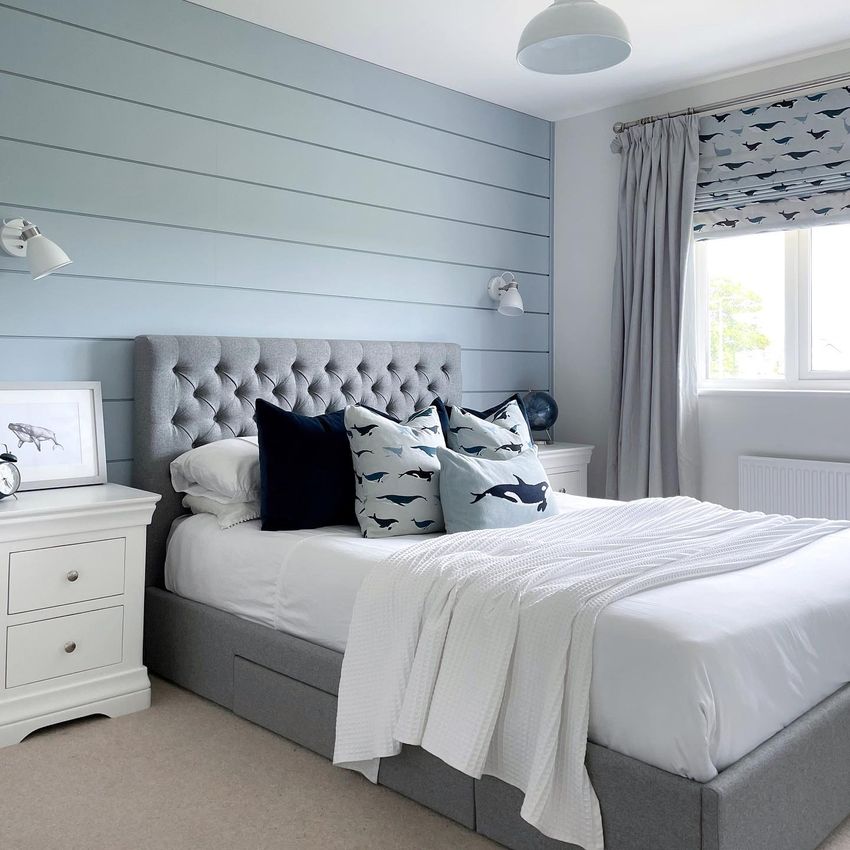 Fun Hanging Furniture
One of the best ways to decorate a coastal kids' bedroom is to use a hanging rattan chair. Add some blue palm tree wallpaper, maritime wall decals, or painted murals on the walls. You can also use seafaring-themed bedding and accessories to complete the look.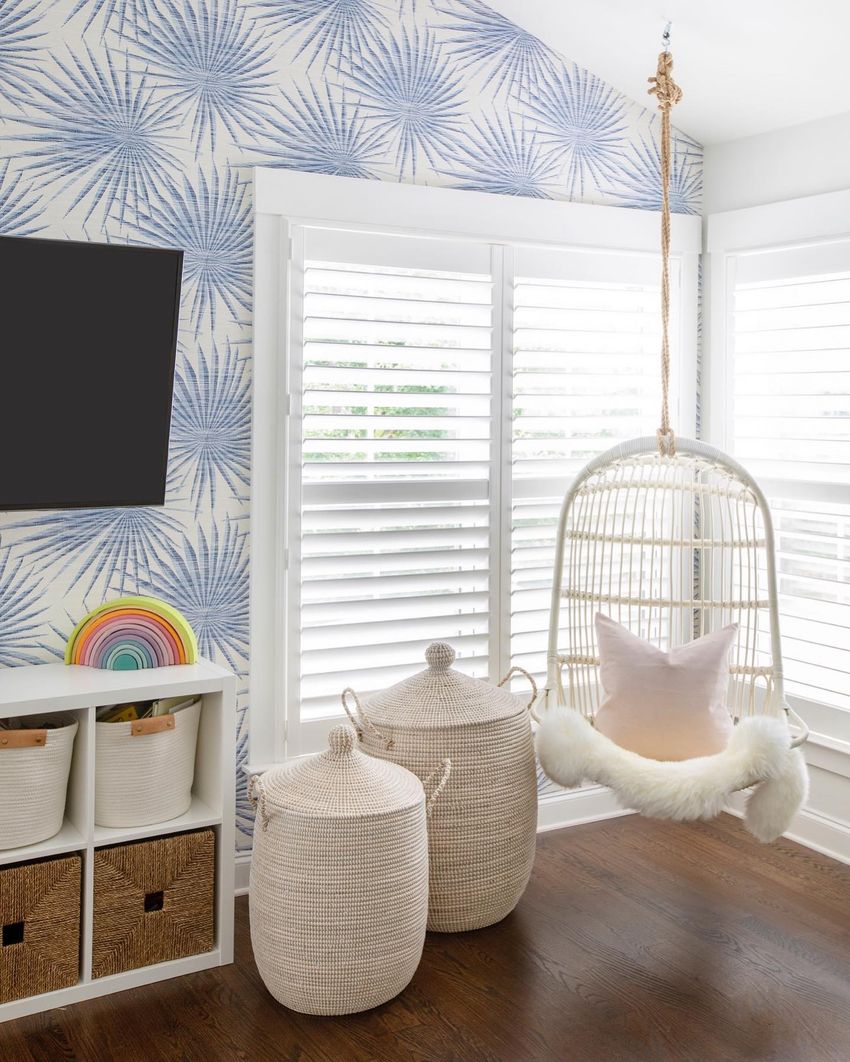 We shared some of the best hanging chairs and swingasans here!