The California Casual decor style is a theme I see more and more often on Instagram and in magazines. If you're curious about this laidback interior design theme, read on to discover all about it and how to get this look in your home!
What is the California Casual Style?
The California Casual decorating style is all about comfort and relaxation. This interior decor style is perfect for people who want to create a cozy, inviting atmosphere in their homes. The key elements of this California style are informal furniture, natural materials, and a focus on comfort.
California Casual interiors often have an earthy vibe, with plenty of wood furniture and accents. Natural fiber fabrics are also popular in this style, as they add texture and depth to the space. The color palette typically features neutral tones like white, beige, and gray. Pops of subdued color can be added through accent pieces like throw pillows or area rugs.
When it comes to accessories, less is more in California Casual style. Keep things simple and uncluttered for a relaxed look.
How to Get the California Casual Minimalist Look
If you're looking to achieve the California Casual look in your home, there are a few key elements you'll need to incorporate.
Neutral Color Palette
If you're looking to achieve the California Casual minimalist look in your home, one of the key elements is using a neutral color palette. This doesn't mean your home has to be dull or drab, but rather that you should focus on using a few key colors throughout.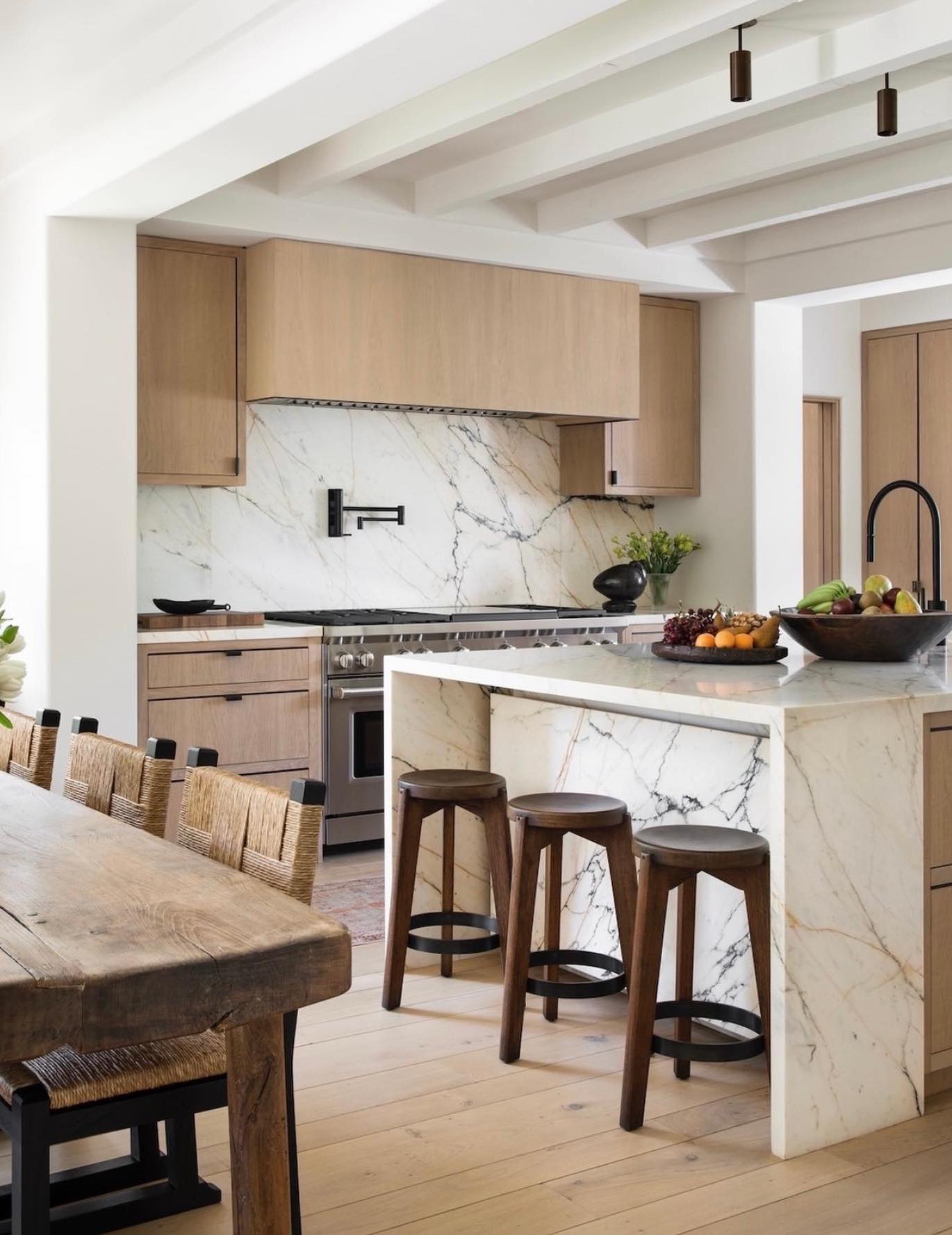 White, cream and gray are excellent for walls and large furniture pieces. You can then add pops of color with smaller accessories and accent pieces. Black is also a perfect choice for accents, as it adds a bit of contrast and visual interest.
Light Beige Shade Wood Floors
The California Casual minimalist look is a popular design style that emphasizes clean lines and simple silhouettes. This look can be achieved by installing light beige shade wood floors. The light color of the floors will help reflect light and make the space appear larger. In addition, the minimalist style of the floors will complement any contemporary furniture.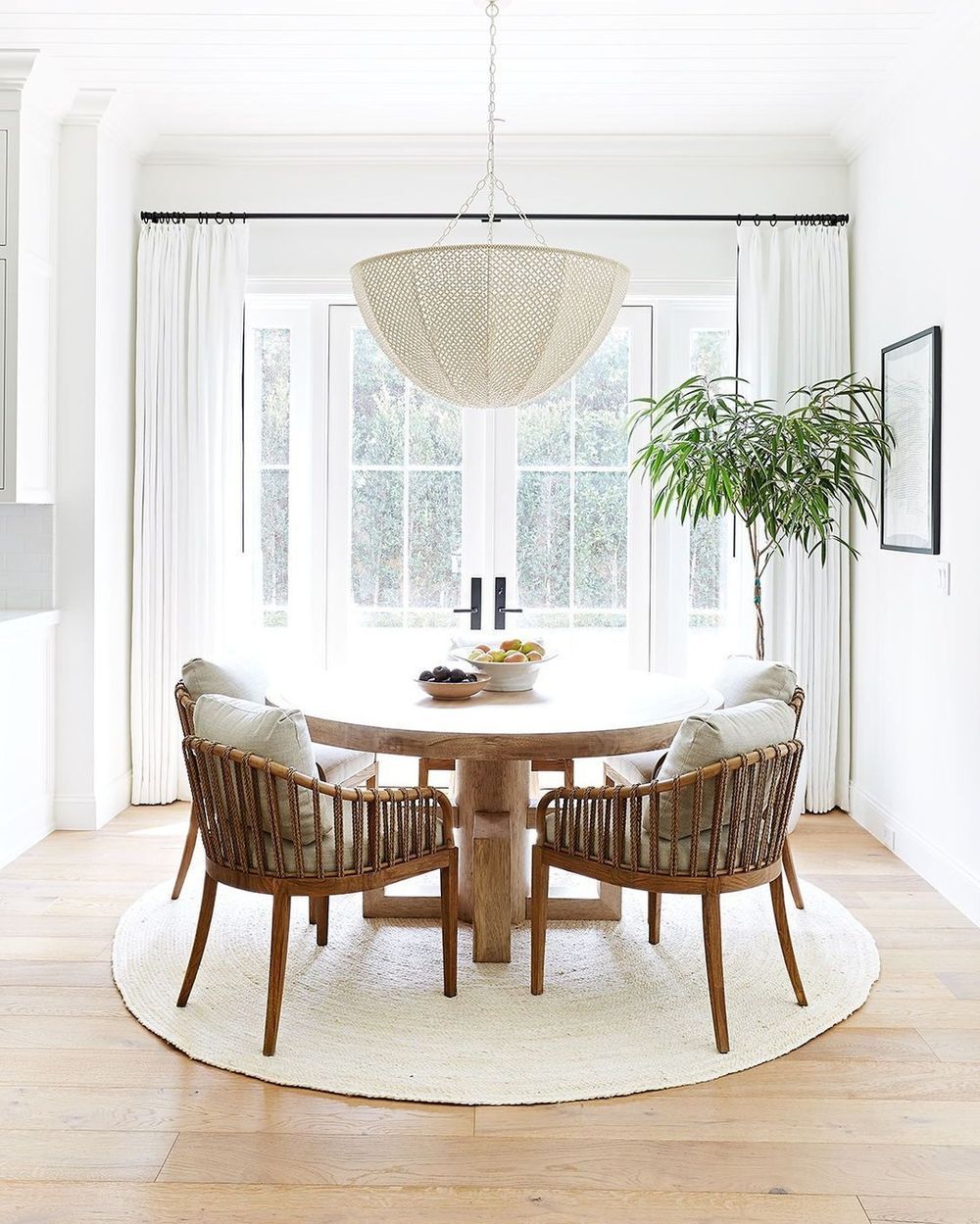 White Walls
One of the easiest ways to create a light and airy aesthetic in your home is by painting your walls white. White walls help reflect light and make a space feel more open and spacious. They also provide a blank canvas that can be easily personalized with art, shelving, and other decorations.
Opt for a cool, crisp shade with a matte finish when choosing white paint. This will help create a calming environment that is perfect for relaxing or entertaining guests. And if you're worried about your white walls getting dirty, choose washable paint that can be easily cleaned with a damp cloth.
Caramel or Black Leather Furniture
Caramel or black leather furniture is also a great place to start for anyone interested in creating a California casual decor in their home. This type of furniture gives off a visual vibe of effortless cool and can be paired with nearly any decor style. Plus, it's easy to care for and will age well over time.
Choosing between caramel and black leather furniture comes down to personal preference. Caramel leather has a warm, inviting look that can help create a cozy atmosphere, while black leather has a more sleek and modern aesthetic. Ultimately, the decision should be based on what will work best for the space and the overall look you are going for.
Whether you choose caramel or black leather furniture, mix and match different pieces to create a well-rounded look. A couch, loveseat, and chair are all great options to provide ample seating for guests. Don't forget about accent pieces like coastal ottomans and coffee tables. These smaller pieces can help tie the whole room together and give it a polished look.
Warm Wood Tones
You could also achieve the aesthetic California casual minimalist look in your home, starting by choosing furniture and accessories made from wood or other natural materials. Consider using a mix of different woods to create visual interest, and opt for pieces with simple, clean lines.
When it comes to decor, keep things relatively minimal. A few carefully chosen pieces should be enough to give your space a cohesive look.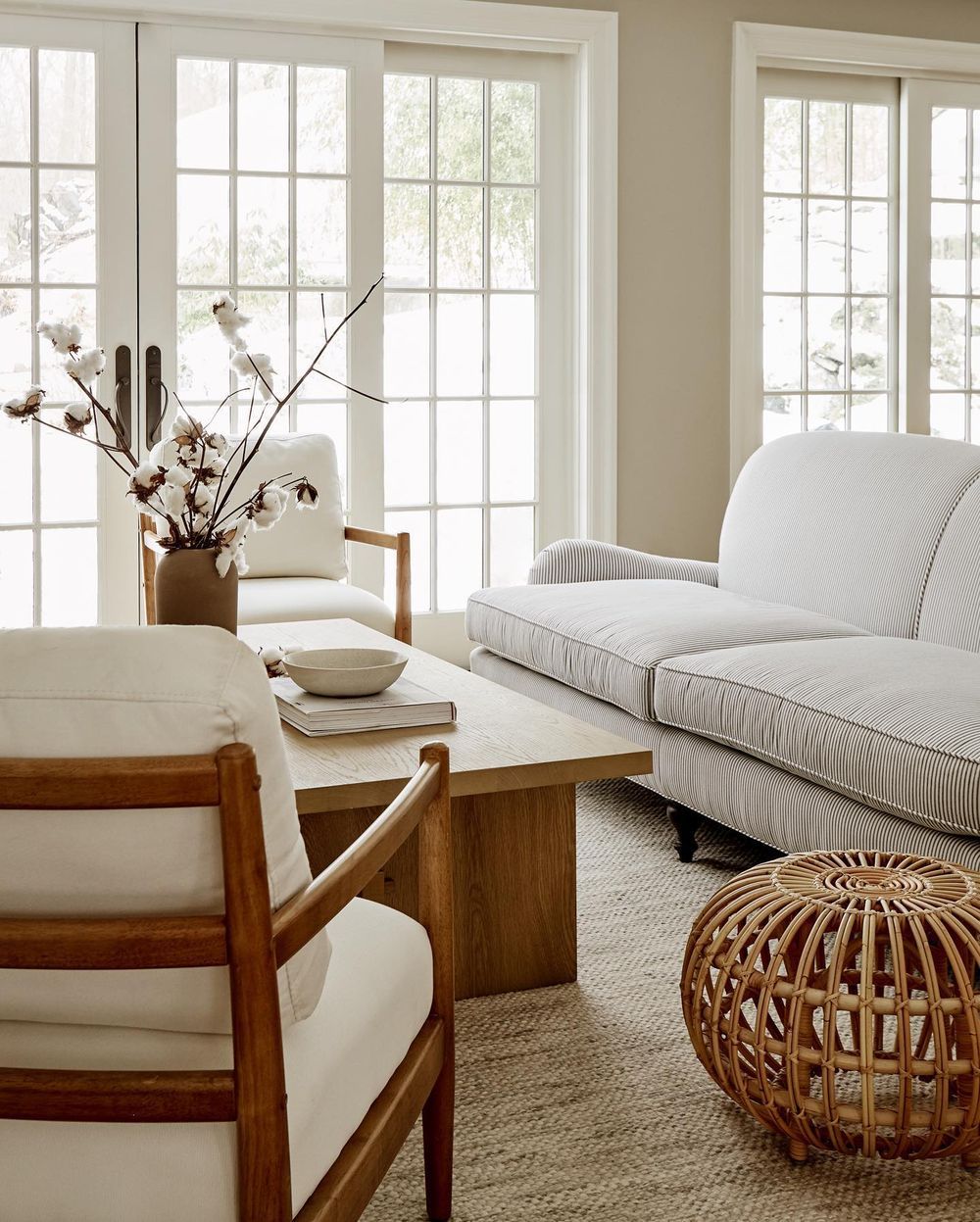 Black Lighting Fixtures
One of the best ways to achieve the California casual decor look is through black lighting fixtures. Black lamps and light fixtures help create a sense of cohesion while also lending an air of sophistication to any space. When selecting black lighting fixtures, it is essential to consider both style and function.
For a truly cohesive look, choose fixtures that complement the other design elements in your home. And, of course, be sure to choose fixtures that provide adequate light for your needs.
Modernist Furniture
When it comes to furniture, modernist designs are one of the perfect ways to achieve the California casual decor look. With clean lines and minimal adornment, these pieces focus on function while still managing to be stylish. From California sofas and chairs to coffee tables and sideboards, a wide range of modernist furniture is available.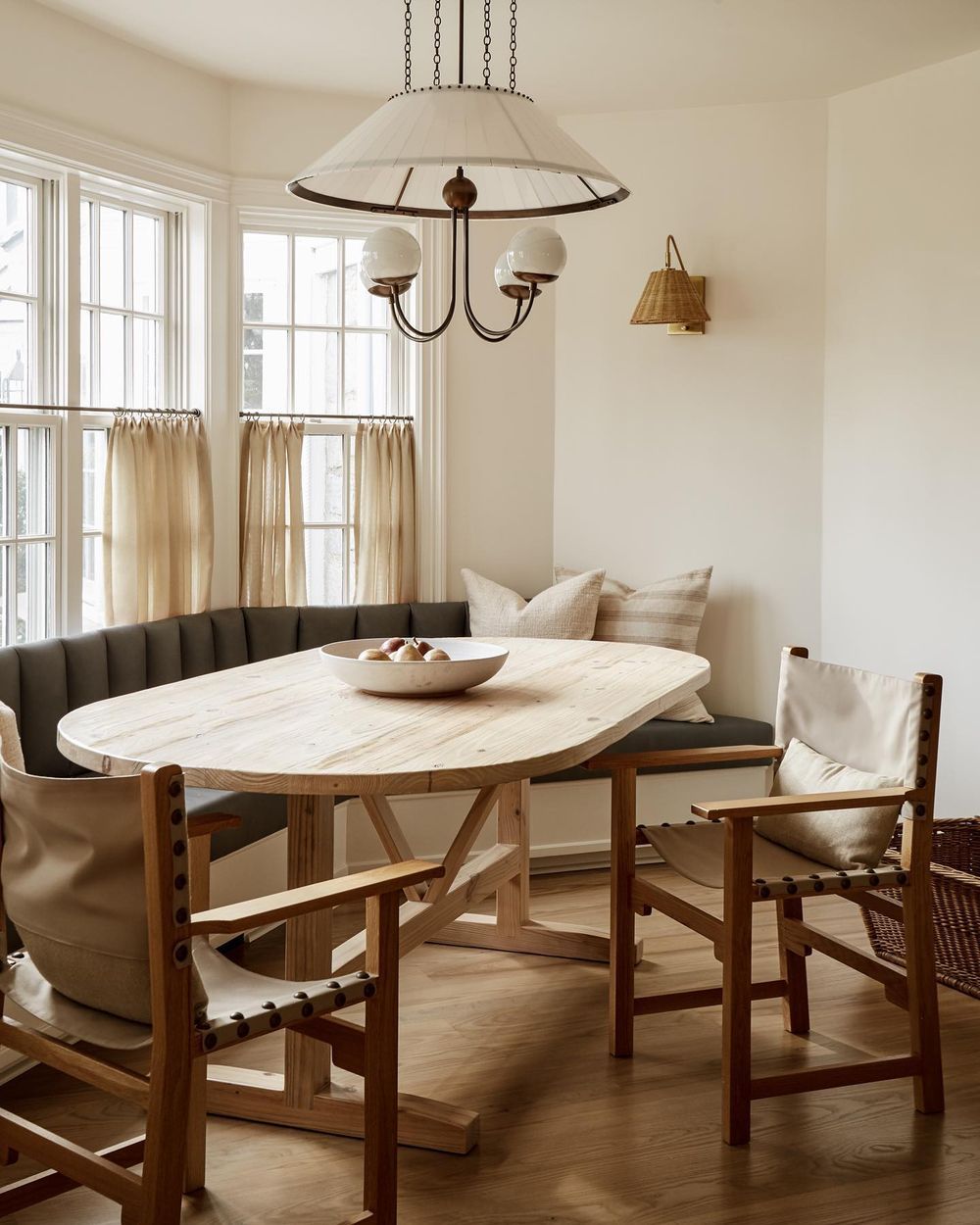 Washed Linen Bedding
Linen bedding is also a great way to achieve the California casual decor minimalist look. Washed linen has a relaxed, lived-in look perfect for casual spaces. The key to achieving this look is to choose bed sheets in natural colors such as ivory, white, or gray. Washed linen also has a slightly wrinkled texture that adds to its casual charm.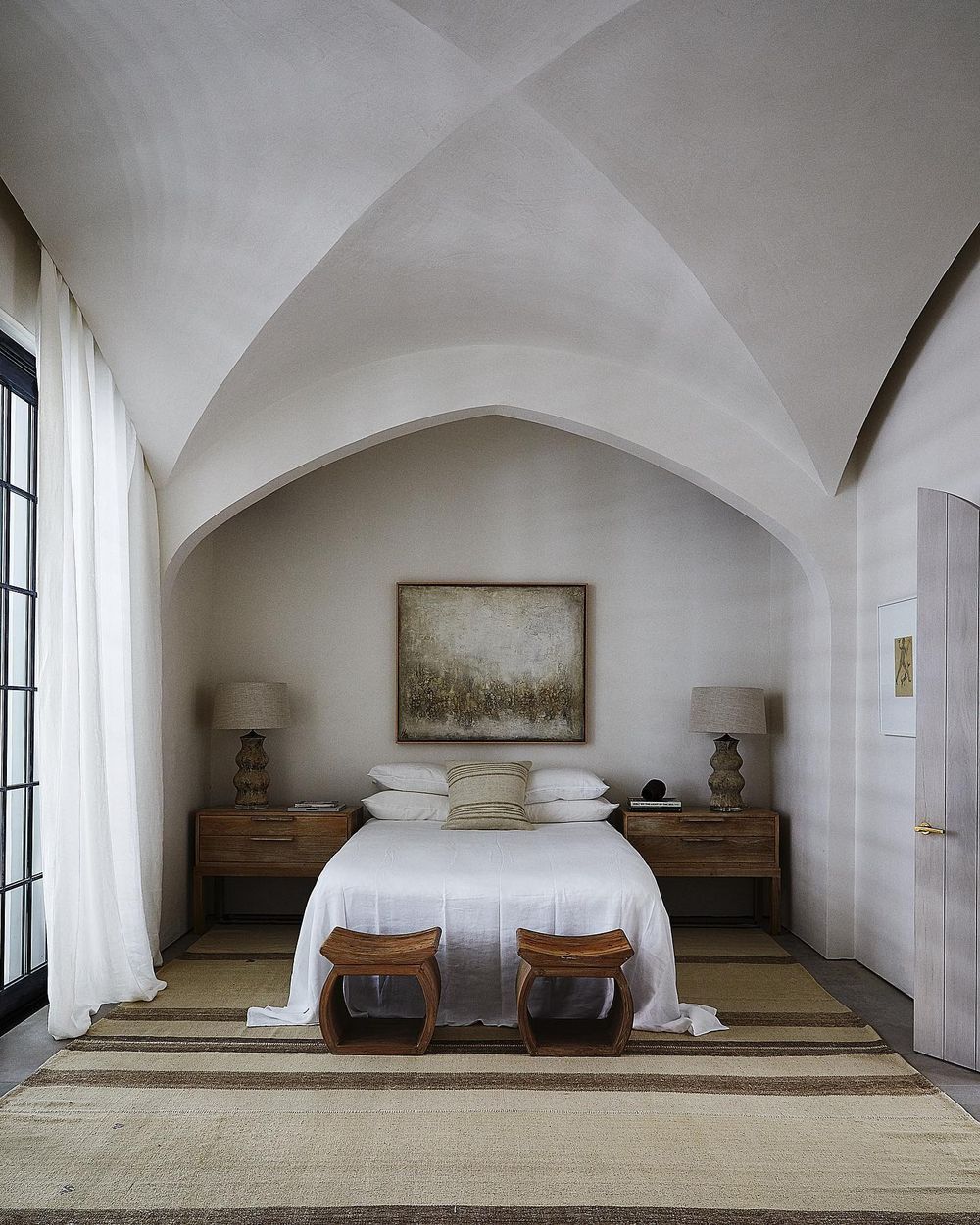 Choose furniture and accessories in clean-lined, modern styles to complete the look. Avoid overly frilly or fussy details, and opt for simple designs that let the linen bedding take center stage.
Live-edge Wood Tables
A live-edge wood table is also an excellent way to achieve the aesthetic of the California Casual Minimalist look in your home. Live-edge tables are made from slabs of wood that have been cut from a tree trunk. The bark is left on the slab's edges, giving each table a unique, natural look.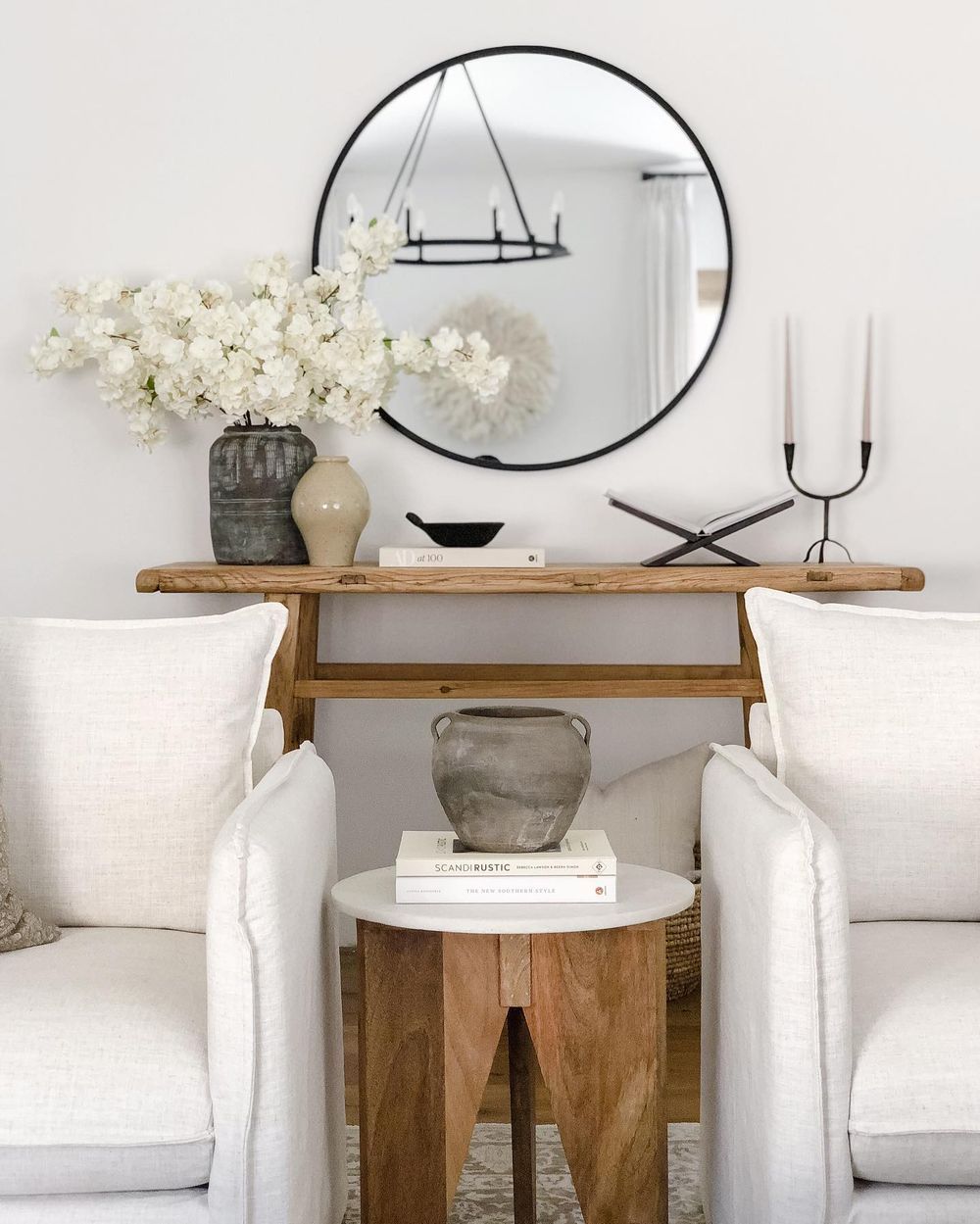 Live-edge tables are versatile pieces of furniture that can be used in various ways. For example, a live-edge coffee table can add a rustic touch to your living room, or a live-edge dining table can create a warm and inviting atmosphere in your kitchen. Best of all, live-edge tables are built to last so that you can enjoy their beauty for years.
Hand-thrown Studio Pottery
Another excellent way to achieve the California Casual decor look is by incorporating simple, hand-thrown studio pottery into your home decor. This aesthetic is characterized by focusing on natural materials, clean lines, and a neutral color palette.
Start by selecting a few key pottery pieces in simple shapes and neutral tones to get this look. Incorporate these pieces into your existing decor, or use them as the starting point for a new design. Start with a basic vase or bowl, and then add plates, mugs, or Candleholders in coordinating colors and styles.
The goal is to create a calm and relaxing space that highlights the beauty of the pottery.
Wicker Storage Baskets
Wicker storage baskets are one of the perfect ways to inject a bit of texture and interest into your space to achieve a California Casual decor look. They also come in handy for storing everything from throws and pillows to magazines and books. When it comes to baskets, opt for natural materials such as rattan or seagrass for a relaxed feel.
Choose baskets made of woven rush or straw for a more polished look. Whatever material you choose, make sure the baskets are sturdy enough to suit everyday use. Look for ones with handles that make them easy to carry from room to room, an essential consideration if you plan on using them for storage.
Woven Wall Basket Decor
Baskets are one of the easiest ways to add texture and interest to a space while still keeping things feeling casual and relaxed. And when it comes to the California Casual Minimalist look, baskets are your friend!
Woven wall baskets are the perfect way to achieve this aesthetic. They can be used to store anything from toiletries in the bathroom to books in the living room. And because they come in such a wide variety of sizes, shapes, and colors, it's easy to find one that fits your specific style.
They're relatively inexpensive so you can experiment until you find the perfect look for your home.
Rattan Furniture
Rattan furniture is another excellent way to add a touch of California Casual style to your home. Rattan is a type of wood often used in wicker furniture, and it has a natural, unfinished look that works well in casual spaces.
When shopping for rattan furniture, look for simple pieces in design and neutral in color. Avoid anything too fussy or ornate, as this will only detract from the casual vibe you're going for. And be sure to choose pieces that are comfortable and inviting, like a rattan sofa or armchair.
Minimal Modern Wall Art
Another great way to achieve the California casual minimalist look is by incorporating minimal modern wall art and simple gallery walls into your decor. Look for abstract or geometric pieces in design made of natural materials like wood or stone.
Avoid anything too busy or detailed, as this will only serve to clutter up your space. Instead, focus on finding a few key pieces that will make a statement without overwhelming the rest of your decor.
Handmade Crafts
The California casual minimalist look is all about keeping things simple and natural. Handmade crafts are the perfect way to achieve this style. Look for pieces crafted from natural materials such as wood, stone, clay, or glass. These items should be devoid of any ornate details or bright colors. Instead, focus on clean lines and neutral tones.
When it comes to furniture, choose functional and comfortable pieces rather than stylish ones. Finally, accessorize with a few carefully selected items that reflect your taste.
Fringe or PomPom Throw Blankets
Fringe or pom-pom throw blankets are a great way to add a touch of California Casual style to your home. These blankets are typically made of natural materials like wool or cotton, and they come in a variety of neutral colors. Look for ones that are simple in design and that have minimal embellishments. When it comes to throws, less is more!
Textured Textiles
The final key element of the California Casual Minimalist look is textured textiles. This can include anything from rough-hewn linen to soft and cozy wool. The goal is to create an inviting and comfortable space without being overly fussy.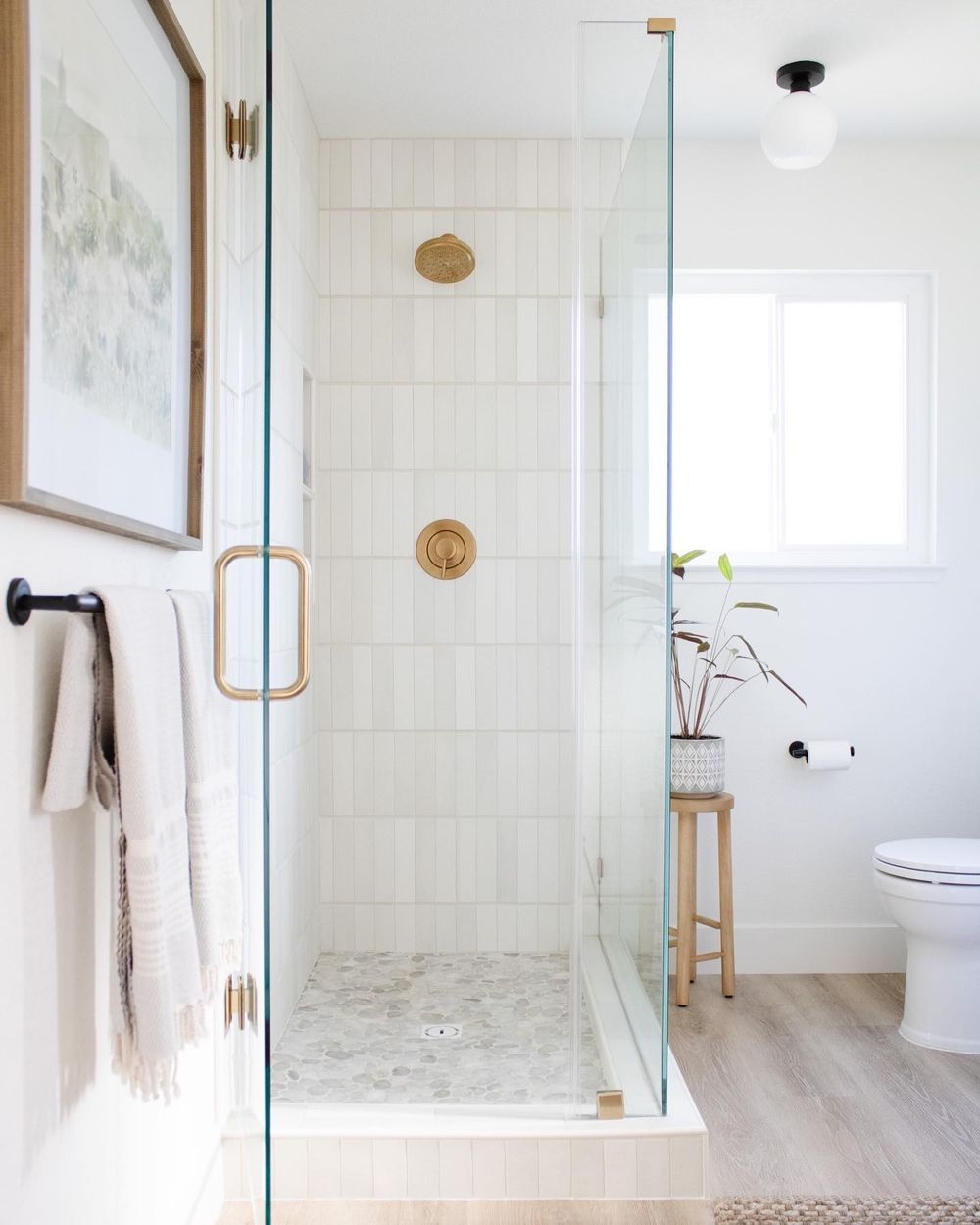 When selecting textiles for your home, look for beautiful and durable items. Natural fibers such as linen and wool are ideal, as they will only get better with age. Consider adding a few vintage finds or handmade pieces for a touch of whimsy. The key is to mix and match different textures to create a cohesive look.
With effort, you can easily achieve the California Casual Minimalist look in your own home. Remember to keep things simple, natural, and comfortable, and you'll be well on your way to success!
California Casual Designers
For more California casual aesthetic inspiration, keep an eye on these interior designers who curate beautiful homes in this style!
Amber Interiors
Emily Henderson