Nautical decor has been around for ages and will be around for centuries to come. It is a style that never loses its charm, and there is something about it that makes you feel comfortable, cozy, and content. It lets you bring the ocean and the beach into your home, even if you don't live near the ocean.
Nautical decorative elements include:
Blue and White Stripes
Maritime Motifs
Anchors
Navigational Maps
Ship Wheels
Portholes
Rope Decorations
Seaglass
Shells
Driftwood
Nautical Brass
If you are looking for some nautical decor visual inspiration, this article is for you. Here we will discuss some well-known nautical decor elements that regularly make their way into people's seaside homes.
What is the Nautical Decor Style?
Nautical decor involves any decor associated with the ocean, ships, and the beach. The style has been popular for generations, and interior designers and homeowners are finding new and exciting ways to implement this style into their homes.
Although nautical decor does not scream sophistication and glamor, it brings a certain cozy charm to a space that makes you feel like one with the sea. Nautical decor includes various signature accessories such as rope decorations, driftwood furniture, porthole windows, blue and white striped linen sofas, carpets, shells, anchors, ship wheels, etc.
Where Are Nautical Homes Found?
Nautical homes are typically found in guesthouses or holiday homes in coastal holiday towns. However, this seaside interior decor style is not limited to beach towns. Many people incorporate the style into their city apartments, townhouses, and lake houses. You will find many nautical homes in places such as the Hamptons, Cape Cod, and New England, where the style is highly regarded.
Nautical Home Decor Ideas
Nautical decor is one of those things in life that will never lose its novelty. Let's explore some of the most beloved nautical decor elements!
1. Blue & White Stripes
Blue and white stripes are the ultimate nautical element. You instantly get an ocean vibe when you walk into a room with blue and white striped decor in the shape of bedding, throw pillows, armchairs, bath towels, throws, and the list goes on. We associate this color combo with the sea because blue represents the water, whereas white represents white sandy beaches.
2. Maritime Motifs
These may be the most popular decor additions to nautical style homes. People often use them as entertainment decorations such as dinner party serviettes, nautical-themed Christmases, or even nautical high-tea parties with printed cupcakes and tablecloths. They can also be implemented in the form of maritime printed bedspreads, quilts, clocks, beach towels, cushions, rugs, mats, and curtains. Look out for maritime wallpaper and nautical dinnerware, too.
3. Anchors
Anchors not only represent hope, stability, and luck, but it is a quintessential part of nautical decor. You can use this classic symbol of the sea in all kinds of ways: on nautical style pillows, hung on the wall, printed serviettes, linen, clocks, wallpaper, bathroom accessories, and dinnerware (mugs, plates, etc.). When you see an anchor, it evokes a feeling of sailing on the ocean in a ship and tempts one to say, "Ahoy Matey!"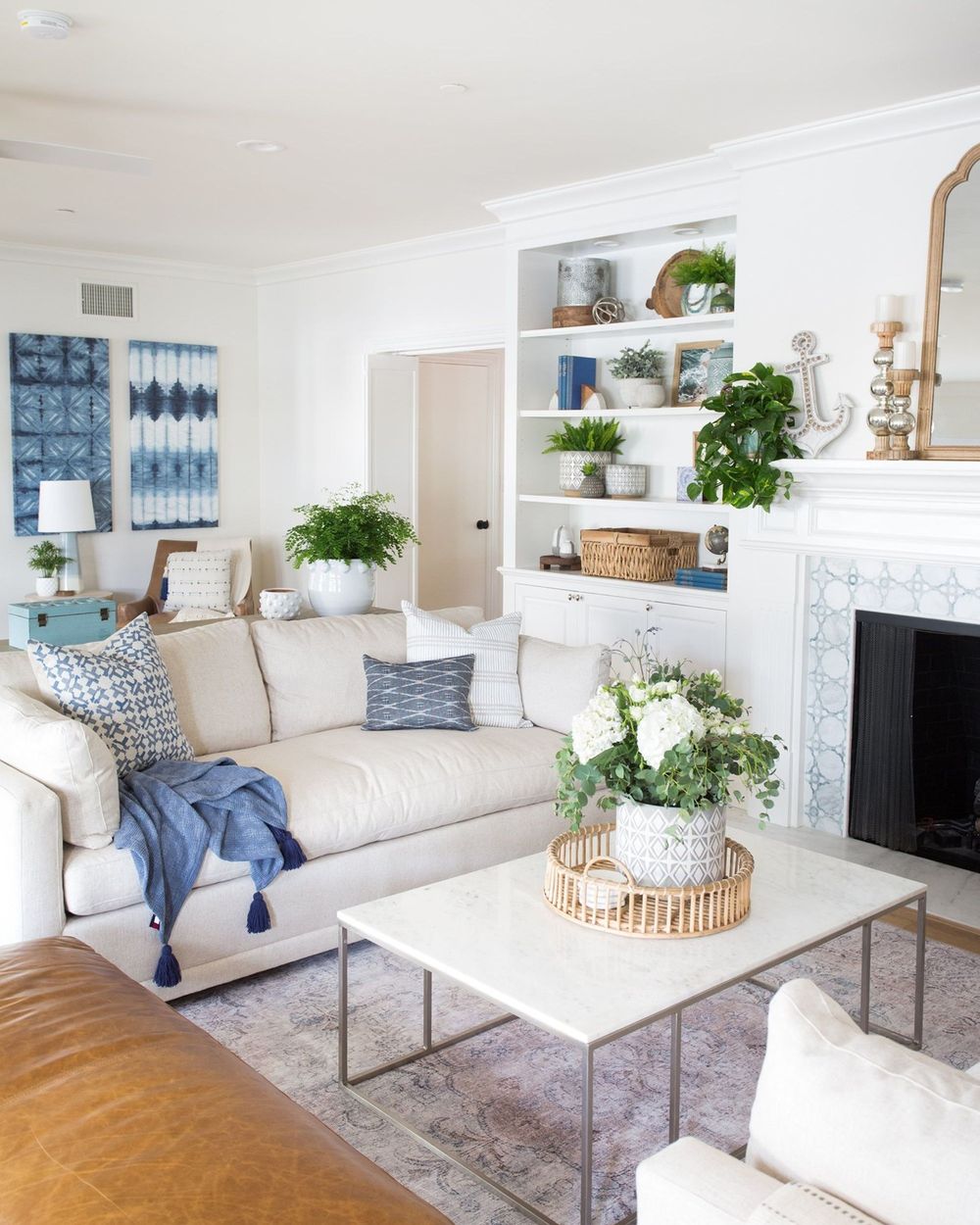 4. Navigational Maps
Navigational maps are often wallpaper in nautical living rooms, bathrooms, or offices. Alternatively, many people like to frame navigational maps for a more professional nautical finish, but whichever way they are incorporated, navigational maps are a must in any nautical style home!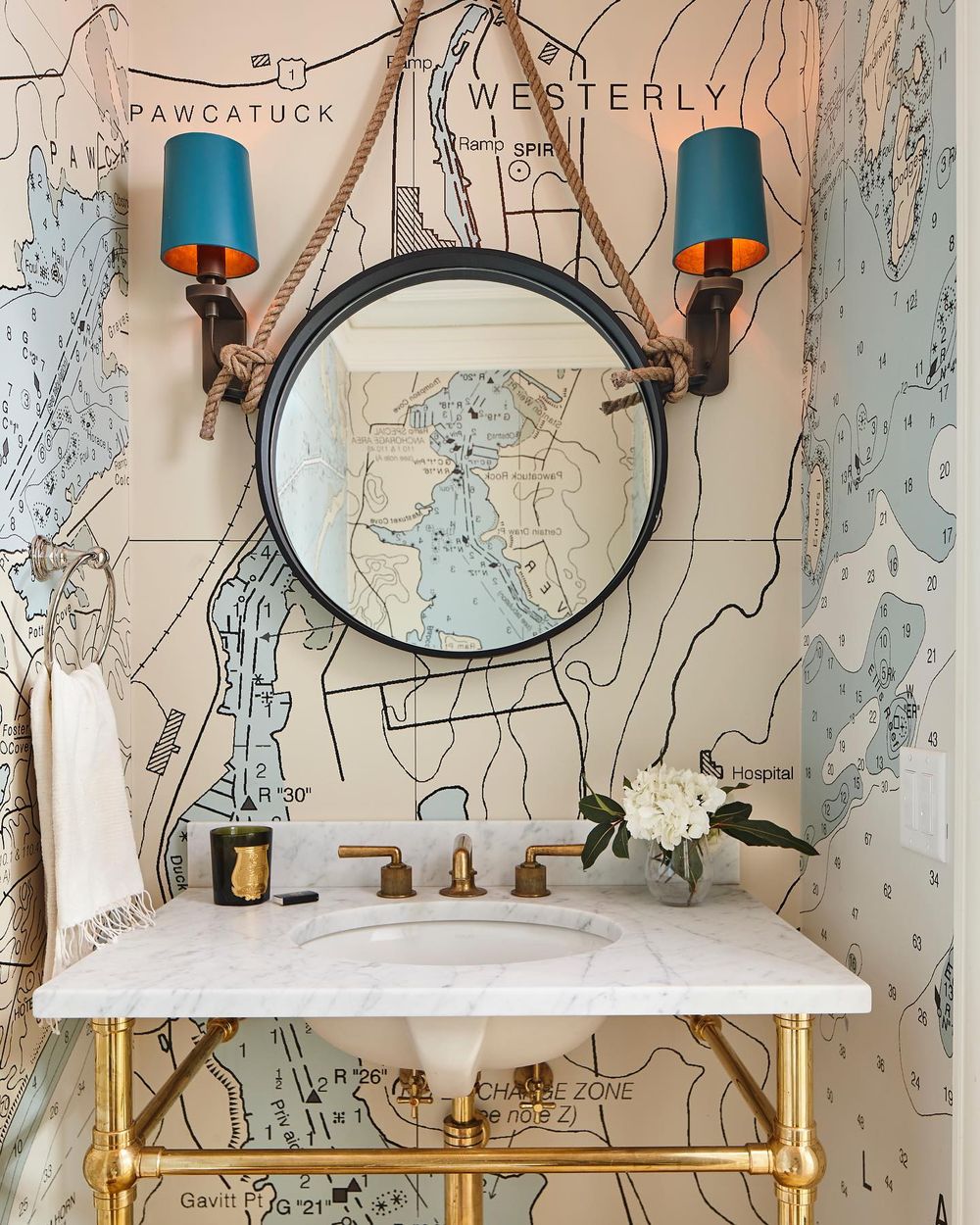 5. Ship Wheels
Ship wheels are an essential part of the nautical style and can be implemented into the coastal home in various ways. The most popular ways to add this nautical decor is by printing them on scatter cushions, dinnerware sets, curtains, or painted on canvas.
If you have a picture of a ship wheel, you can frame it and hang it on the wall for all to behold. If you are lucky enough to have a genuine ship wheel, the best place would be above a fireplace or displayed on a feature wall in the living room or entrance hall to make an impressive visual impact.
6. Portholes
Portholes are the epitome of nautical decor, and people have even changed all their windows into portholes so that it feels as if they live on a ship. They also look quint when positioned on any wall with an underwater photo or wallpaper behind the glass or as a frame for a mirror.
7. Rope Decorations
Rope decorations are great because they look good, have a raw, industrial, vintage feel, and they can be functional. They are often used in nautical-style homes to hang porch swing seats or rolled into rugs or entry mats.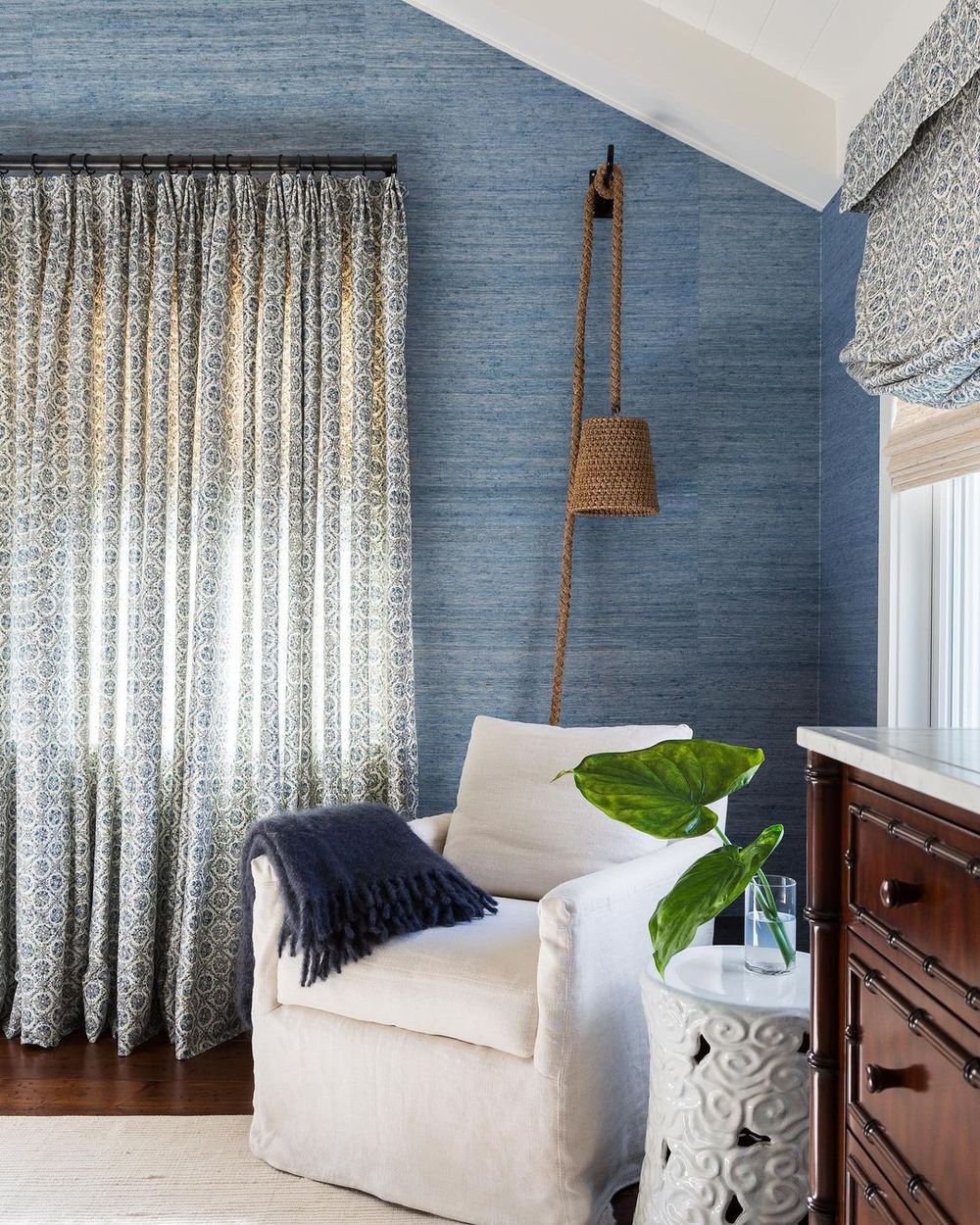 They also look beautiful as tray handles, spiral coasters, picture frames, cement doorstop handles, drawer handles, wound around vases or planters, or even to suspend bathroom shelves. Rope knots are also a very popular nautical decor element. They look beautiful when framed in a blue and white striped box frame displaying every type of knot with their names below each.
8. Seaglass
Sea glass is like a mosaic of the sea. It is an extremely versatile nautical decor element. You can use it in various ways, such as picture frames, displayed in a beautiful glass bowl, as a mosaic feature wall, made into door wreaths, gel candles, and epoxy resin trays.
They also look stunning when scattered around pillar candles on a rectangular tray and used as a centerpiece on the dining room table. The whites, blues, and opaques' colors scream nautical!
9. Shells
This is one of the most popular nautical elements of all time. People have been collecting shells on long beach walks for centuries. You can create many beautiful things with shells, including lanterns, shell and resin coasters or coffee table tops, mirror or picture frames, chandeliers, candle holders, door wreaths, etc.
Shell decor breathtakingly captures the ocean, and no matter where you live, you can always hear the ocean as you hold a seashell to your ear.
10. Driftwood
Driftwood is amazing because you can use it for so many different things, and they add a rustic feel to a space. They are especially popular as table legs with a glass top. Apart from this, You can also use driftwood to make other driftwood furniture, lamps, coat racks, table decor (centerpiece), jewelry hangers, candle holders, photo frames, and shelves.
11. Nautical Brass
Nautical brass is an alloy composed of zinc and copper and is renowned for its corrosion resistance, hardness, attractive appearance, and workability. Nautical brass looks great when used as lighting (floor lamps), bells, hourglasses, bookends, telescopes (functional or purely decorative), antique armillary sphere world globes, or mirror frames.