If you want to decorate a beach home, there are a few things you should keep in mind! Many people have beach homes by the shore to take advantage of summertime activities like swimming and sailing. If you prefer to decorate on your own without the help of a professional designer, these beach home decor tips will guide you.
What is Beach Home Style Decor?
Beach home style decor is all about creating a relaxed, casual atmosphere. It should be comfortable and inviting, with a focus on natural materials and light colors. The goal is to make the space feel like a second home, where you can kick back and relax after a long day in the sun. Beach home decorating is firmly rooted in the coastal decor style.
Beach Homes in America
Older beach homes in America are often inspired by the architecture of New England. They tend to be small and cozy, with plenty of windows to let in natural light. Many of these homes have a front porch where you can enjoy the fresh ocean breeze.
Newer beach homes in Florida and California are often more modern in style, with clean lines and open layouts. They are designed to take advantage of the stunning views of the ocean or bay.
Whether you prefer a traditional or contemporary style, there are plenty of beach home decorating ideas to choose from.
Beach Home Furniture Ideas
Beach home furniture should be comfortable and durable. It should also be able to withstand the salty air and humid climate. Look for items made from natural materials like wicker, rattan, teak, or bamboo. These materials are perfect for a beach home because they have a casual look and feel.
If you want to add a bit of color to your space, look for furniture in shades of blue or green. These colors will remind you of the ocean and help to create a calming atmosphere.

Beach Home Decor Elements
Here are a few tips and ideas to get you started decorating a beach home with examples.
Start with the basics: white walls, wood floors, and simple window treatments. Add in natural elements like sea shells, driftwood, and seaglass.
Design Around the View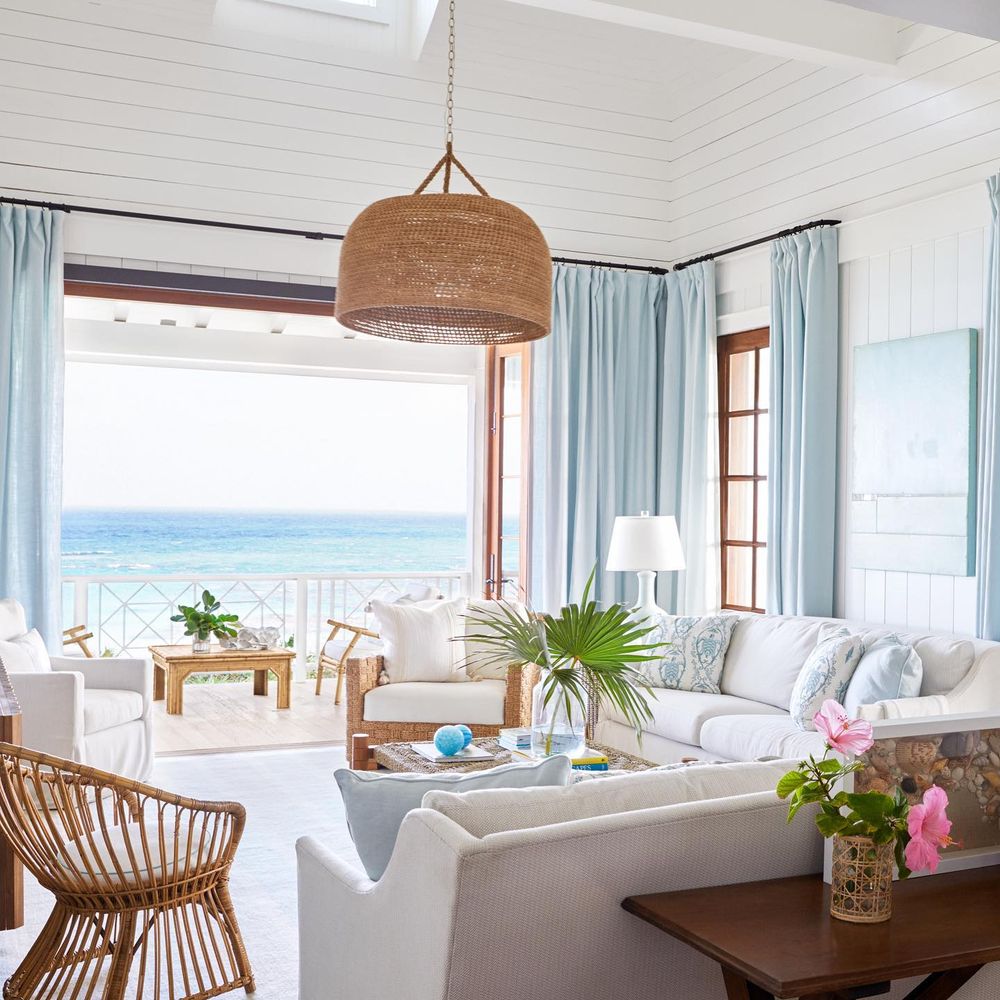 Add Storage for Beach Towels
Make sure your mudroom has plenty of storage for your towels and beach gear!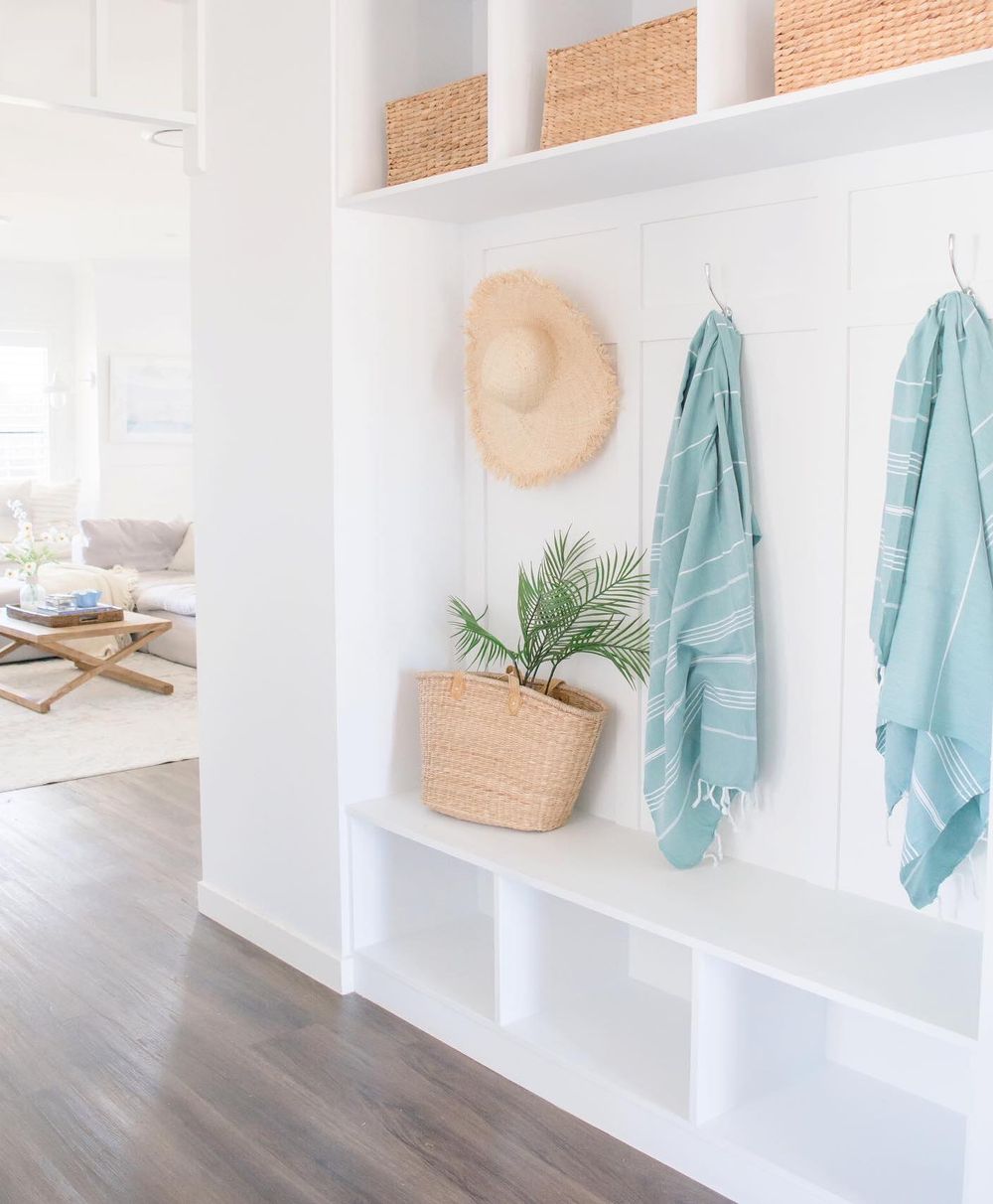 Natural Materials
Choose furniture and accessories that are comfortable and practical. Go with natural materials like rattan and wicker. Keep in mind that a beach home is a place to relax and enjoy the outdoors so furniture must be durable.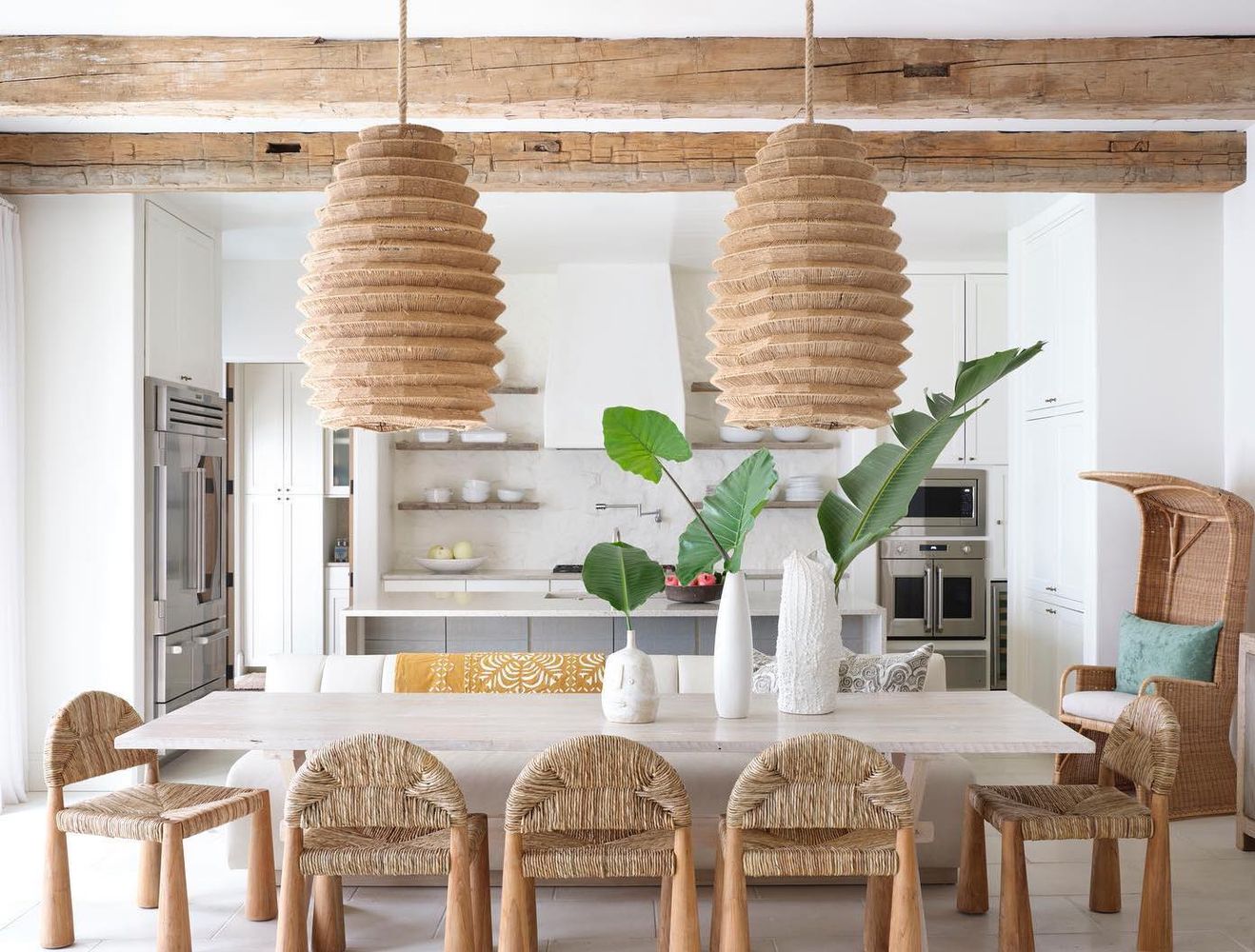 Beach Home Color Palette
Use light colors throughout the home. Pale blues, sea greens, and light coral can be great. Choose a color scheme that reflects the sea and sand.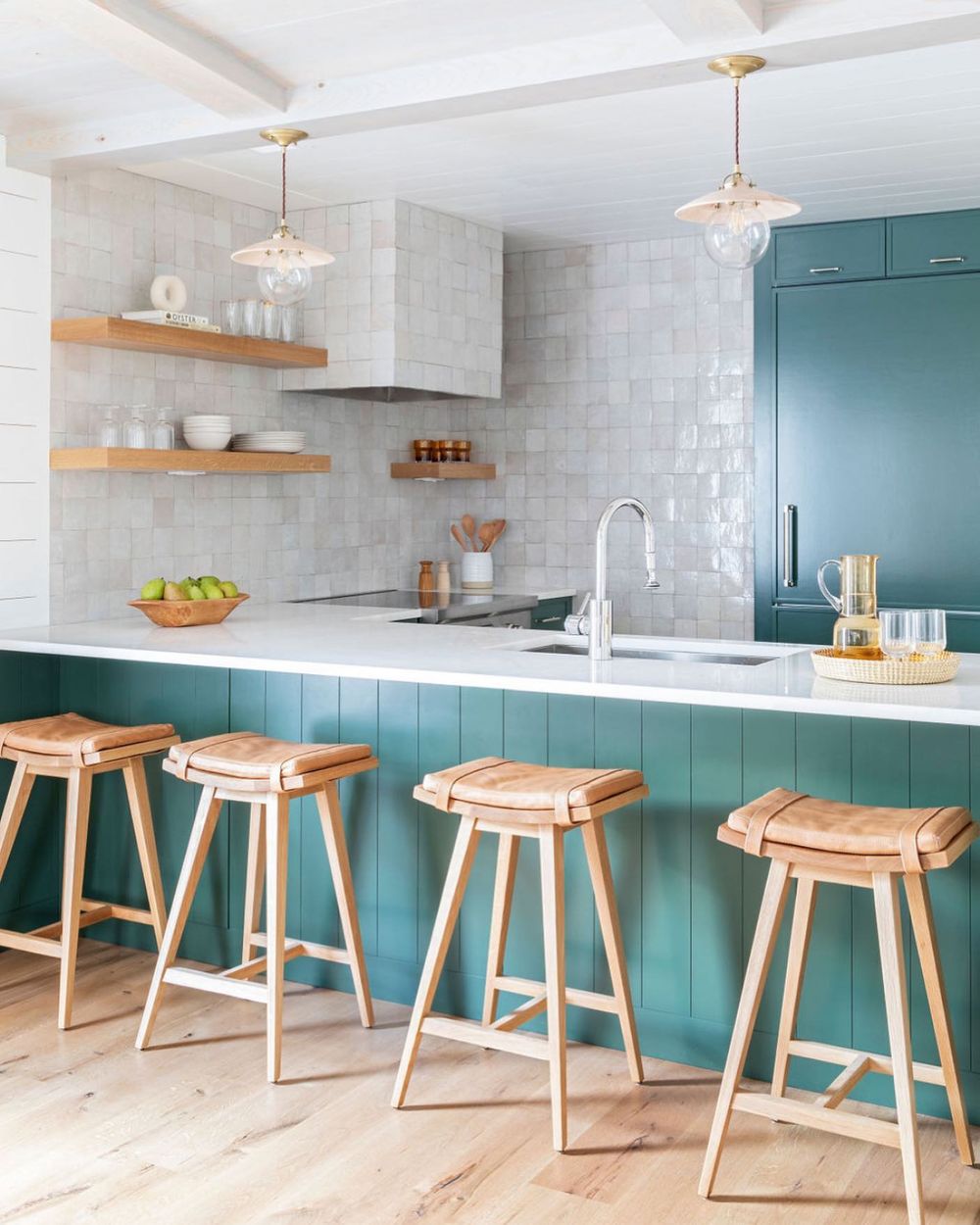 White Always Works
When in doubt, white always works for beach home interior design. Add some interest with marble floor tiles.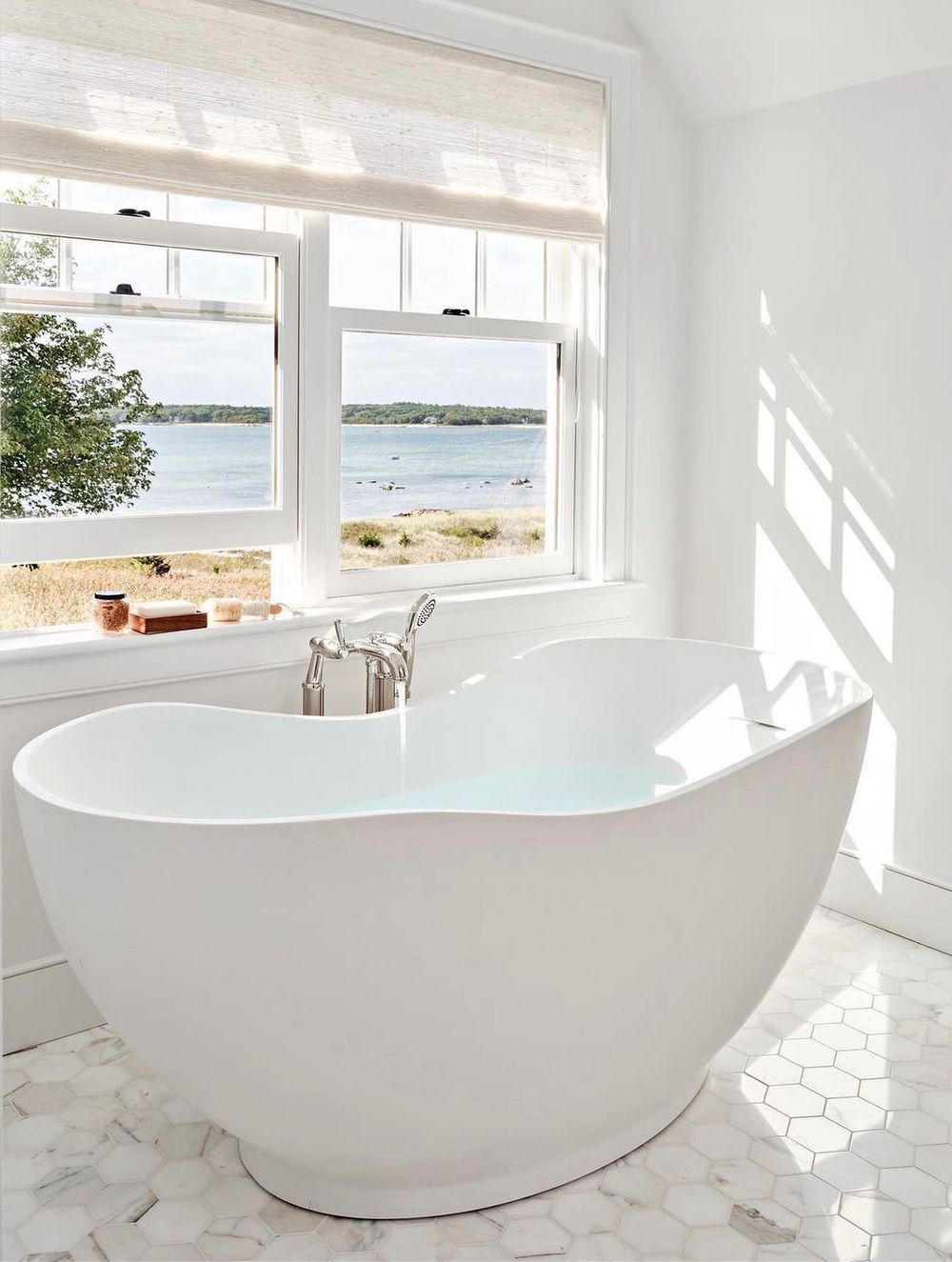 Make Room For Leisure
Adding a pool table or entertainment room to your beach home can help keep friends and family having fun during their stay in your beach home.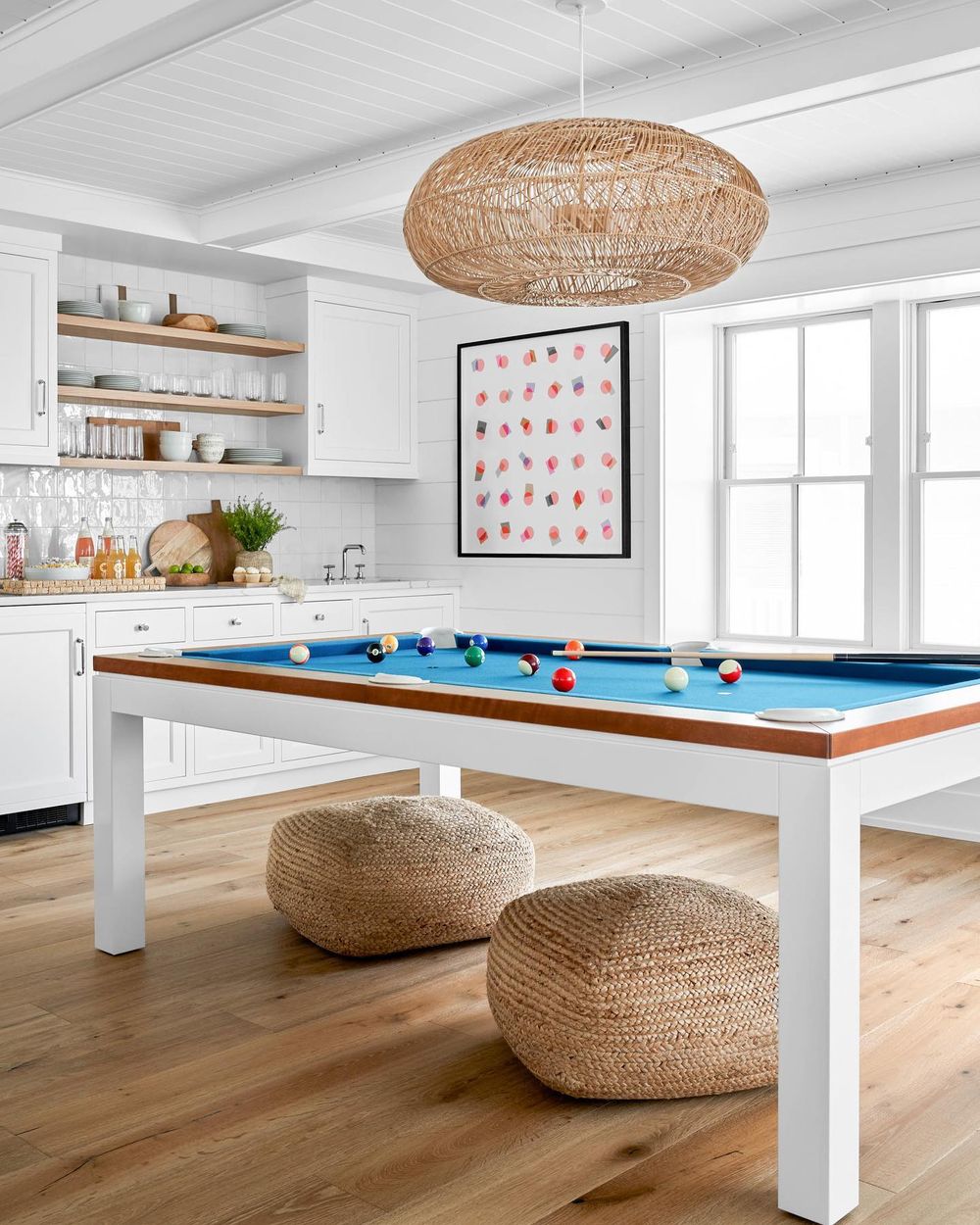 Hanging Chairs
Make the most of your outdoor space. If you have a porch or deck, furnish it with swingasans, comfortable outdoor chairs and a patio table. If not, bring the outdoors in. Add some potted plants or hanging baskets to create a beautiful space to enjoy the fresh air.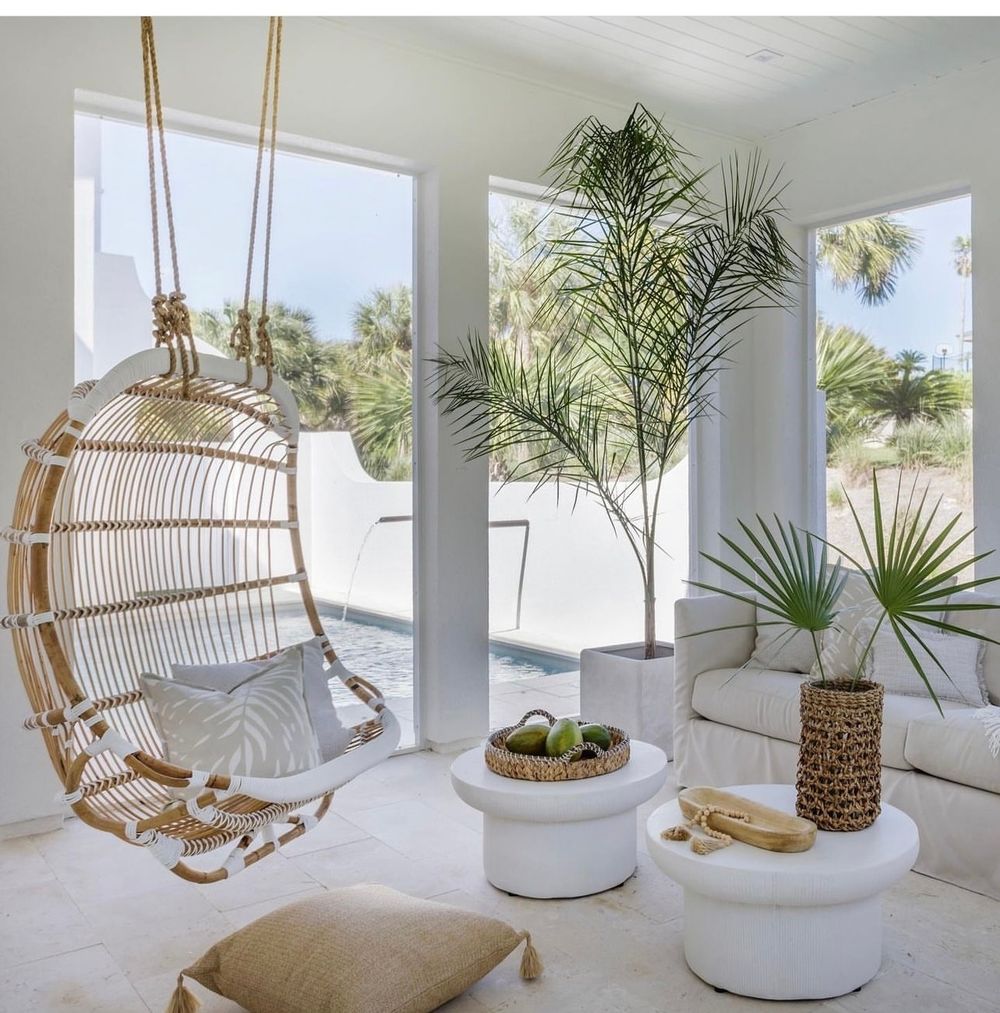 Difference Between Beach and Coastal Style Decor
There are lots of different coastal interior design styles to choose from for your beach home! Generally speaking, beach style decor is all about creating a casual, relaxed atmosphere.
Coastal style decor is similar but often incorporates more nautical elements. Both styles are perfect for a beach home!
When it comes to beach style decor, try to focus on natural materials, light colors, and comfortable furnishings.
Beach Home Decorating by Room
Here are some tips for decorating each room in a beach home:
The living room is the heart of the home. This is where you will relax and entertain guests. Choose comfortable furniture and flooring that can withstand the salty air. Add some seaside-inspired accents like a coral-print rug or seashell-shaped lamp.
The kitchen is one of the most important rooms in a beach home. This is where you will prepare meals and gather with family and friends. Choose durable countertops and appliances that can withstand the humidity. Look for nautical details like ship wheel cabinet knobs or starfish-shaped trivets.
The beach home dining room should be a place where you can enjoy good food and conversation. Choose a table and chairs that are comfortable and stylish. Add some fun, coastal-inspired accents like a seashell-shaped chandelier or blue and white striped tablecloth.
A beach home bedroom should be a calm and relaxing space. Choose light, airy colors and natural materials. Add some personal touches like a monogrammed pillow or family photos.
The bathroom is another important room in a beach home. This is where you will get ready for a day in the sun. Choose tiles and fixtures that can withstand the humidity. Look for nautical details like a ship's wheel towel rack or seashell-shaped soap dispenser.
The outdoors is an extension of your beach home, too so don't forget about the front porch, backyard patio, and balcony!