If you're decorating a beach home, or just want to bring coastal style into your home, certain characteristics will help you decorate a fabulous coastal home. From seaside escapes to lake house retreats, there are different types of coastal homes that must be properly designed. Our guide will show you the key coastal interior design ideas to follow!
Coastal Interior Design Elements
Look for furnishings and home accessories that feature these 10 coastal interior design characteristics. Even though there are several types of coastal interior design styles, certain elements are found in almost all coastal homes.
Design Around the Sea View
Designing around your home's sea view is key in coastal interior design. If you have a nice view of the water, try placing your sofa directly in front of the window. Arrange furniture to take advantage of the best ocean views so everyone can enjoy your real estate!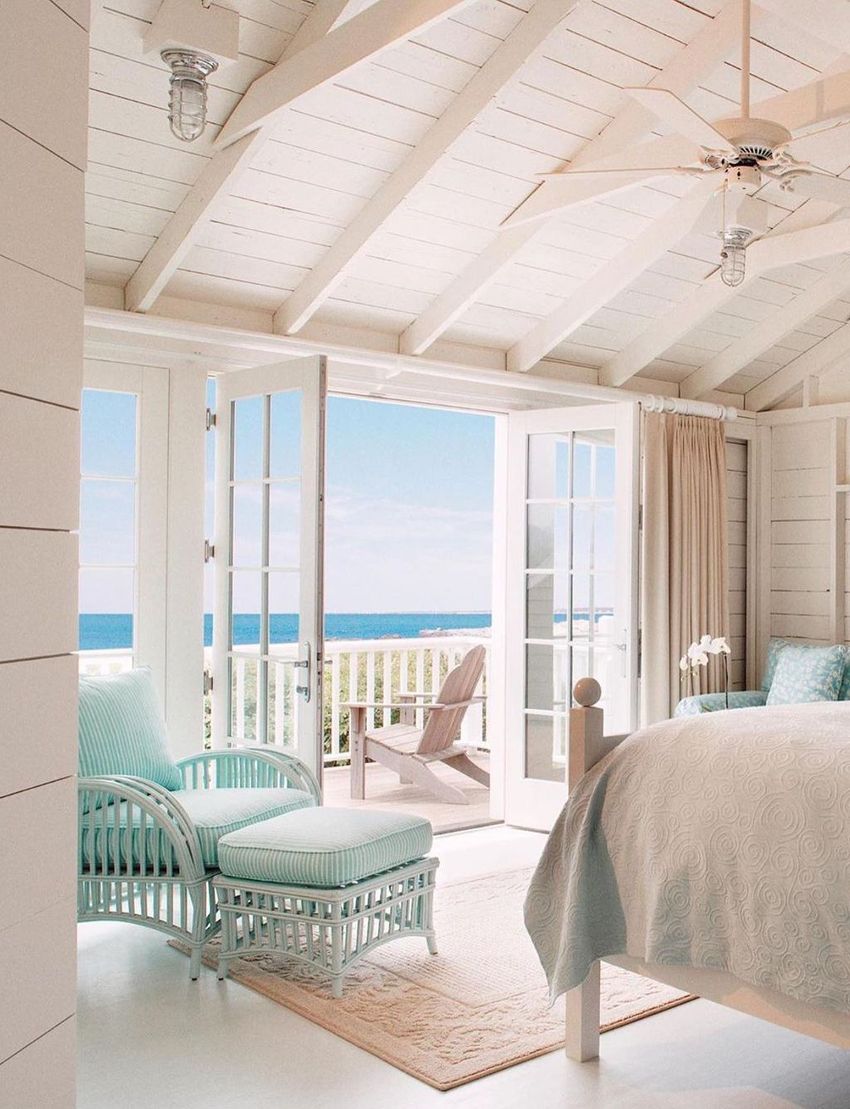 Work with Natural Light
In coastal interior design, natural light is your best friend. Use a light and airy color palette to help reflect light and make the most of coastal views. Don't put bulky furniture in front of your windows, as you might block some of the sunlight that streams into your home.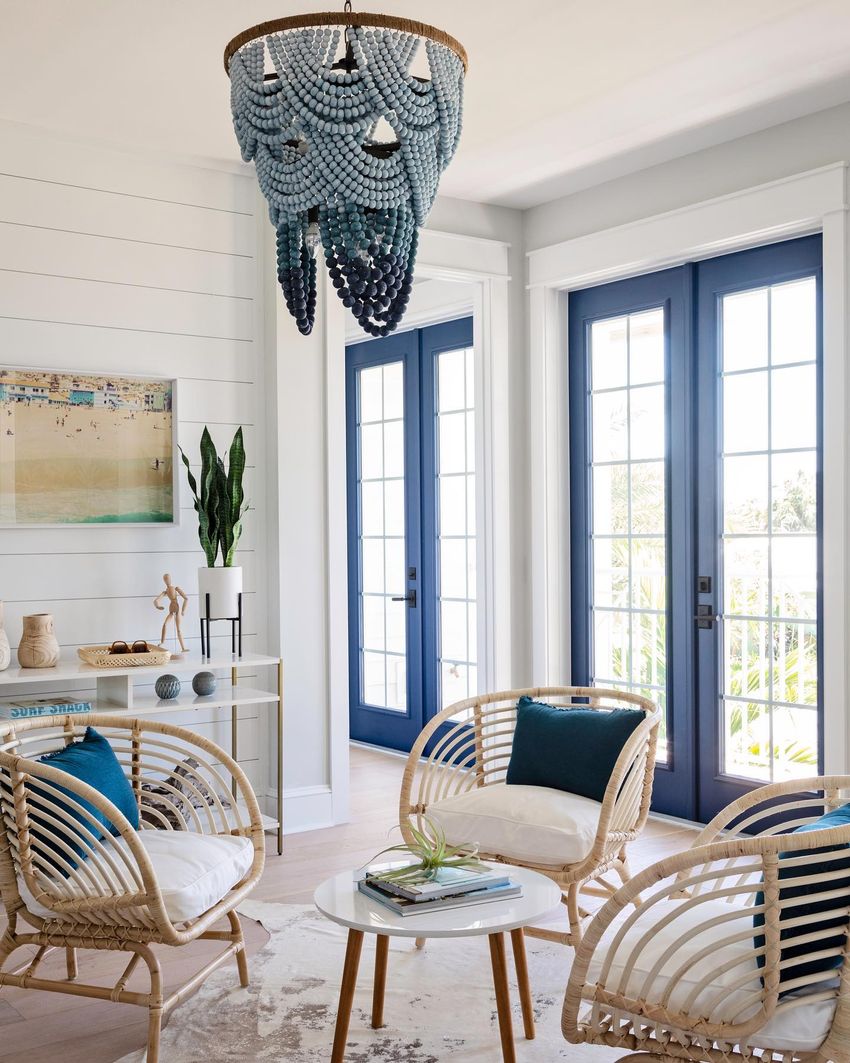 Crisp Whites
Whether you live near the beach or just want to capture that coastal feeling, the coastal interior design style is known for its crisp whites and bleached woods. This combination creates a clean and fresh look that is perfect for a seaside escape. Decorating with white can be risky if you have small children, so be sure to have the proper furniture and cleaning supplies on hand in case there is an accident!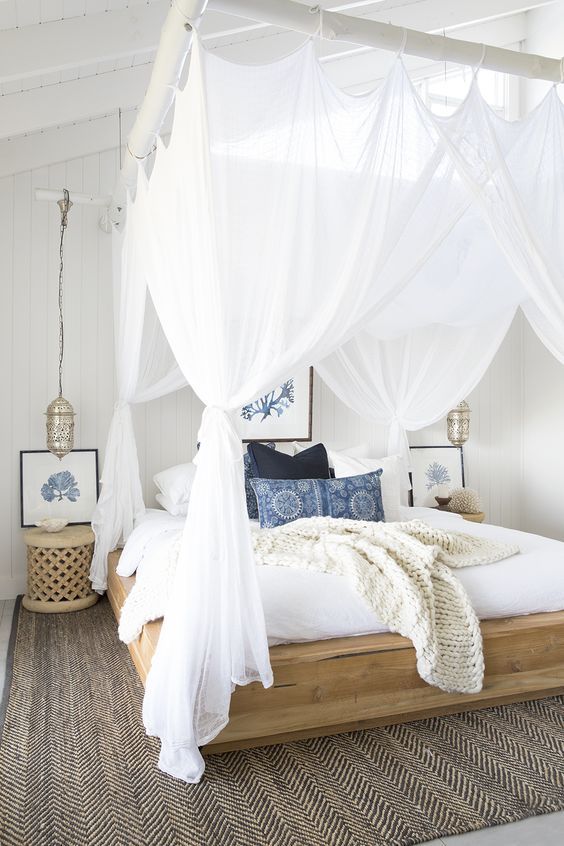 Layered Blue Tones
The coastal interior design style is noted for its dreamy blue tones. Try to layer different shades of blue to create a relaxing and inviting space. Navy blue is associated with nautical home decor while baby blue is often found in more preppy coastal homes.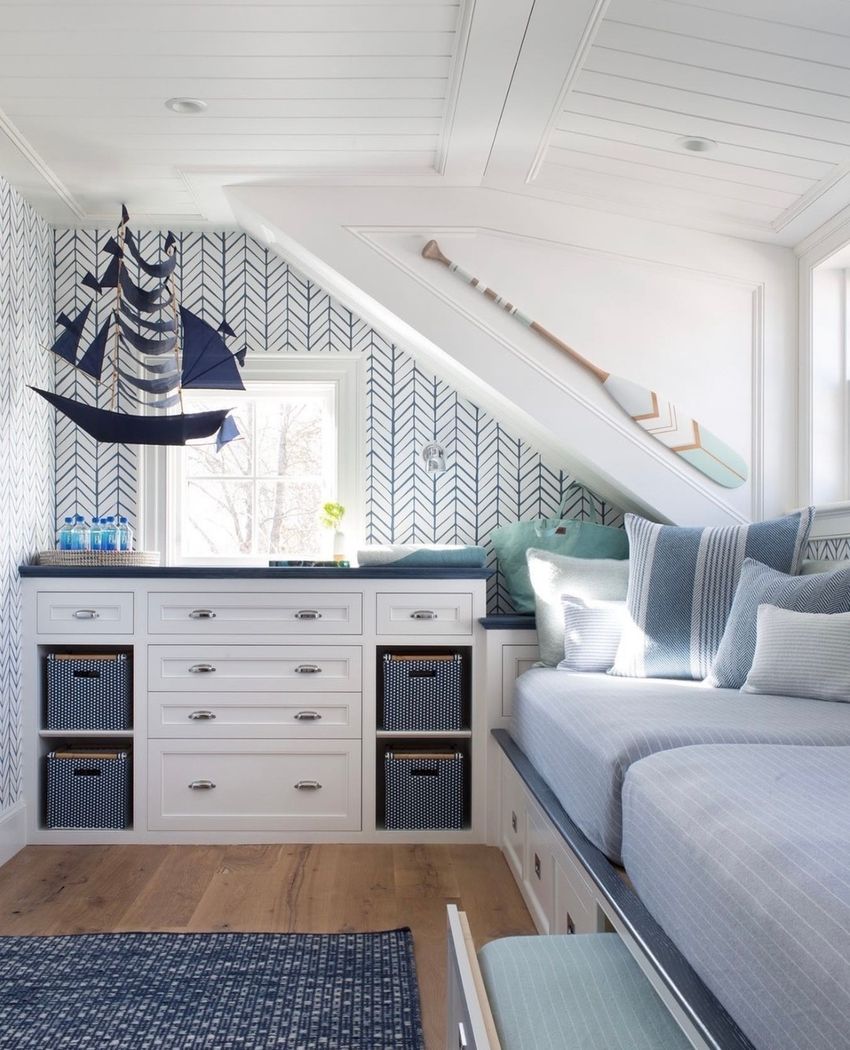 Jute Textures
Jute is a natural fiber that is often used in coastal interior design. This material adds texture and interest to any space. You can decorate a coastal home with jute baskets or jute rugs for example.
Lots of Stripes
Stripes are a coastal classic! Use stripes in coastal fabrics and wallpaper to add interest and beachy style to your space. A thick blue and white striped sofa is the perfect living room companion for a seaside home.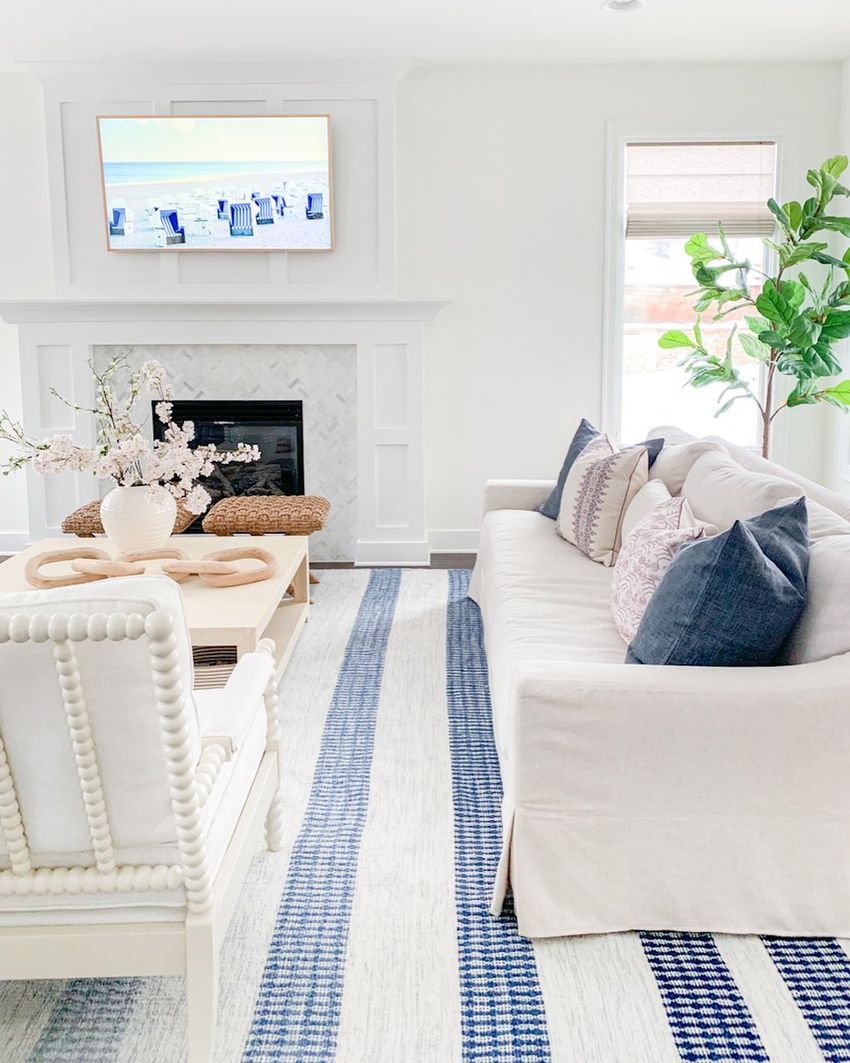 Linen Upholstery
Linen is a light and airy fabric that is perfect for coastal interior design. This fabric is available in a variety of colors and patterns, making it easy to find the perfect linen sofa or accent chair for your space.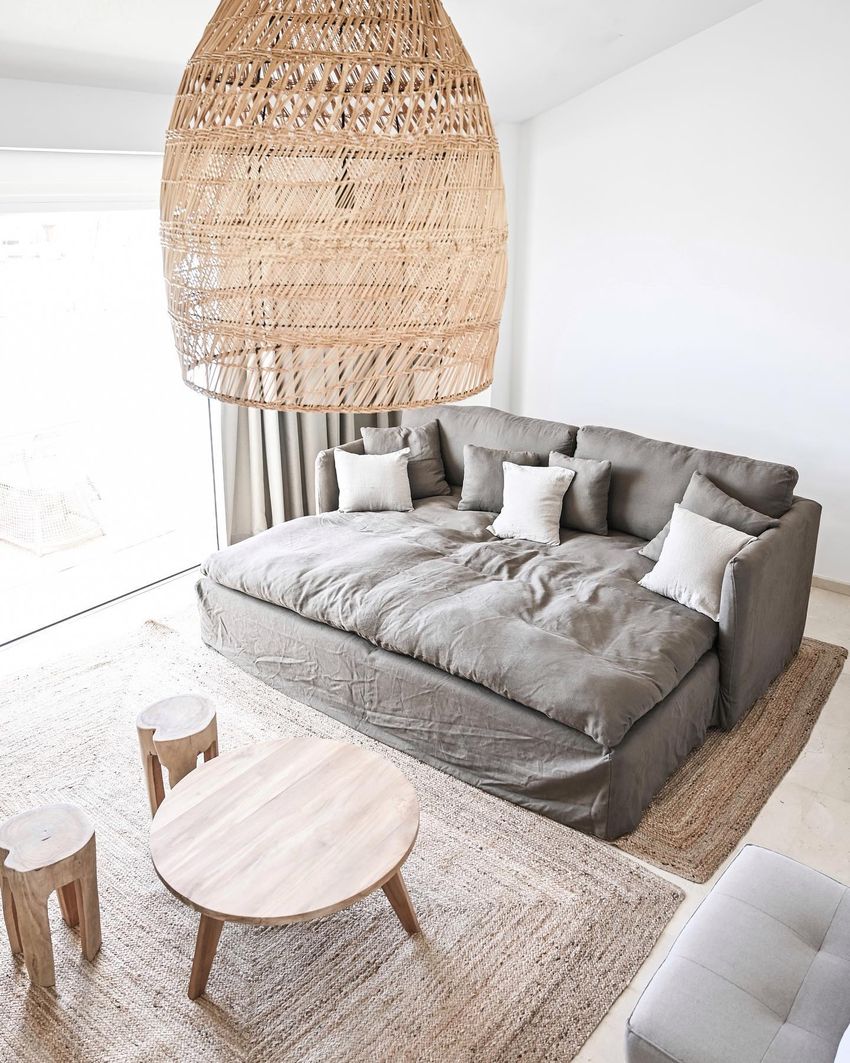 Indoor House Plants
Indoor plants are a coastal staple, especially in tropical homes! Not only do they add life to a space, but they also help purify the air. Choose coastal plants like palms, fiddle leaf figs, and peace lilies to add a touch of the tropics to your home.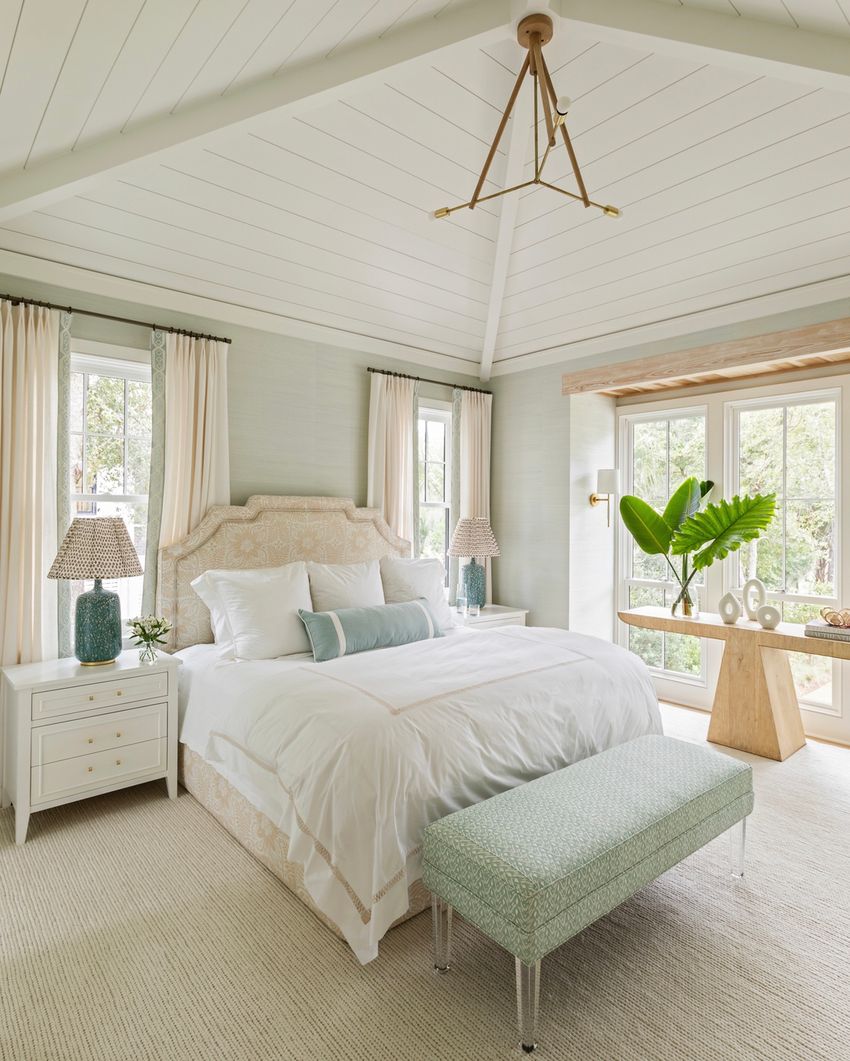 Wide Plank Light Oak Floors
Wide plank light oak floors are a coastal classic. This type of flooring is light in color and helps reflect light, making a space feel bright and airy. Beige wood floors are a must in coastal home design.
Rattan Furniture
Rattan furniture is a common coastal interior design element. This type of furniture is perfect for adding a touch of coastal style to any room. Rattan dining chairs, rattan tables, and even rattan sofas are all examples of classic coastal furniture that can be incorporated into a modern coastal home design.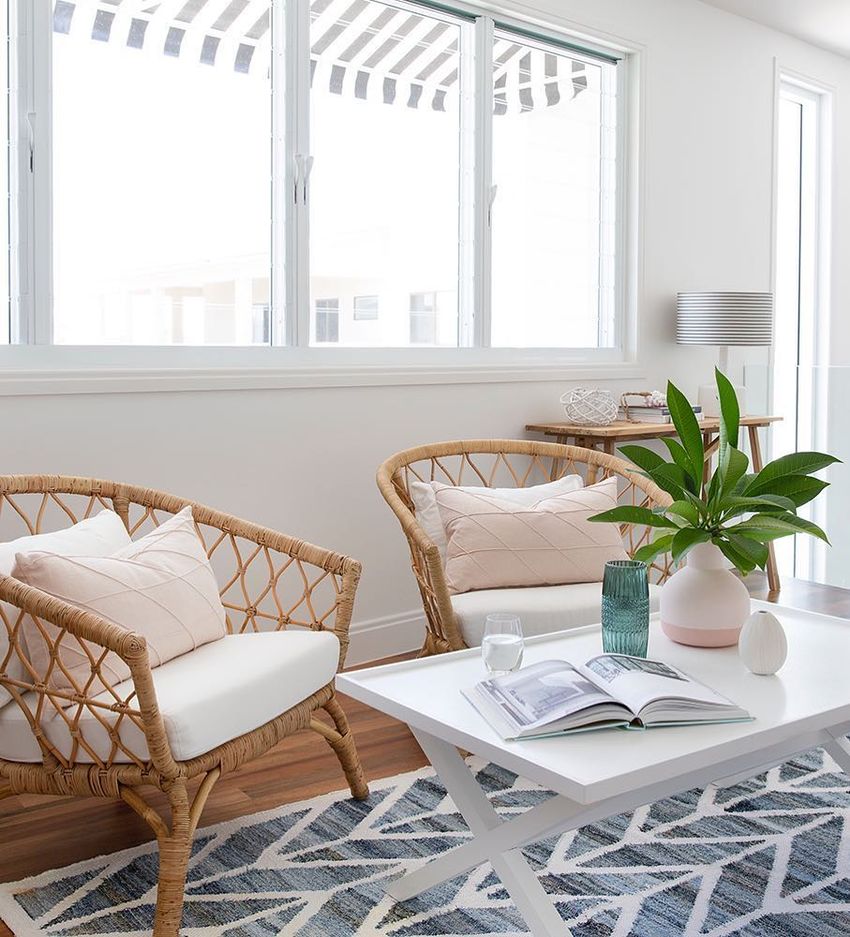 Sea Life Motifs
Seashells and starfish are two of the most popular sea life motifs. Use these coastal elements in coastal fabrics, wall art, and coastal-inspired accent pieces.
Teak Outdoor Furniture
Teak outdoor furniture is perfect for coastal living! This type of furniture is durable and weather-resistant, making it perfect for use in coastal areas. When decorating your patio or porch, be sure to choose teak furniture.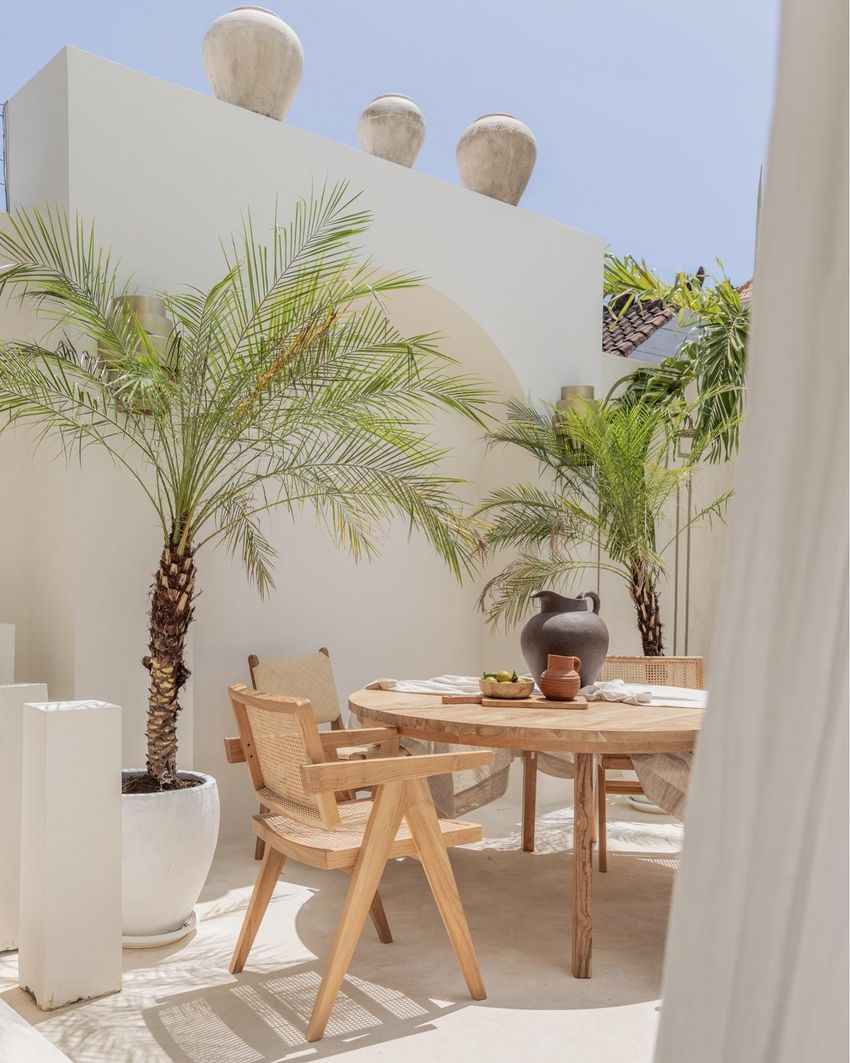 ---
As you can see, the coastal interior design style includes everything from rattan furniture, jute accessories, linen upholstery, wide plank light oak floors, and more! With these coastal design tips, you can easily bring the coastal look into your home.