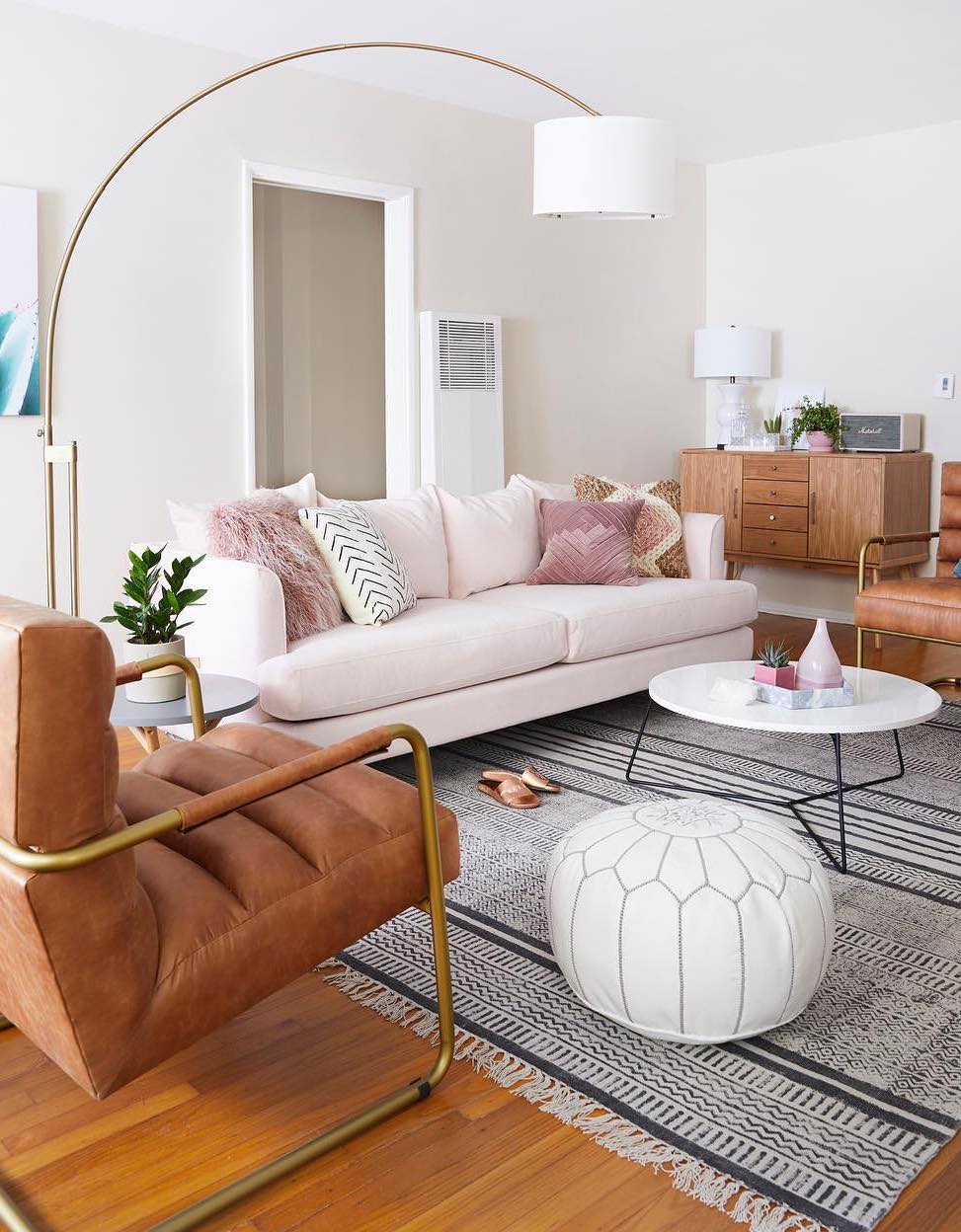 Sofas – we all need one. Picking out the perfect sofa is one of the most important things you will do as a new homeowner or new renter. It isn't a decision to take lightly, so that's why we are here to assist you in how to select the best sofa for your space, taste, and budget!
Measure Your Space
The first step before even looking at sofas is to measure your living space. The last thing you want is to find your dream sofa only to realize it would be way too cramped in your living room! Measure the length and width of your living room, and mark where any windows are. Also measure any existing pieces of furniture that you know will be in the space. That way you can draw a properly scaled model of your space in case you need to.
If you live in an older home or apartment building, measure the doorway and hallway openings too! You may have trouble getting your sofa into its intended space if you find the openings aren't wide enough.
Consider All Types of Sofas
Next up, you should consider the type of sofa you think would work best in your room. There are lots of different sofa shapes and fabrics to choose from.
Sofa Shapes
First, you should decide between a traditional long sofa and a sectional, which offers an extended chaise lounge for relaxing. Long rectangular sofas tend to work best in normal or formal living rooms. Sectionals or L-shaped sofas work better in family rooms or casual living spaces. The chaise lounge is great for lounging, watching TV, napping, or seating extra guests.
Sofa Fabrics
Sofas come in nearly every fabric under the sun. If you have kids or are prone to spills, then consider a slipcovered sofa, which can be easily removed and washed as needed. Otherwise, cotton velvet is always a safe bet as it can be spot cleaned fairly effortlessly.
Sofa Arms
Round arms tend to be found on traditional sofas, while square arms are a characteristic of modern and contemporary sofas.
Sofa Cushions
A mix of foam and feather filling is always a good choice when it comes to sofa cushion filling. Down feathers can be pricey, and foam sofas tend to be uncomfortable, so a mix strikes the perfect balance between comfort and affordability. Sofa cushions can also come with a number of embellishments like tufts which can totally change the look of your living room. Tufted sofas give a room a traditional look with class.
Seat Depth
Don't forget to test out which seat depth you prefer when buying a sofa. The longer the depth (space between the edge of the cushion and the front of the seat back cushion), the more room you'll have to relax and recline. You can also opt for a sleeper sofa, meant for hosting guests!
Sofas for Small Spaces
If you live in a small space, your sofa options may be limited, but we still have some recommendations for you! Sofas come in smaller sizes, and sites like Wayfair make it easy to input a maximum width for a sofa that can fit in your space. Just click Sort & Filter, scroll down to Overall Dimensions, and slide your Overall Width to the maximum inches that will fit in your space.
Avoid purchasing a loveseat and repurposing it as your main sofa. Loveseats can be extremely tight and aren't meant to function as the main sofa! If your heart is set on a sectional, then choose from this list of sectionals for small living rooms.
Where to Shop for Sofas
We created a list of the best sofa brands to shop for to make it easier to find your dream couch! You can also find sofas at most of the major home decor and furniture stores in the United States:
Wayfair, West Elm, and Pottery Barn are some of the top American sofa retailers.
Sofas by Interior Design Style
We've written about quite a few different sofa styles for numerous interior design styles. Check out a few of our favorite sofa styling guides below.
Sofas by Color
Sofa color is important, and we've narrowed down some of the hottest sofa trends by color for you here!
Pin this for later: