If you love the shabby chic interior design style, these sofas will be perfect for your living room! Today I want to share the best shabby chic sofas and couches for a cozy and elegant shabby chic house.
The term "shabby chic" was first coined by Min Hogg, the former editor of World of Interiors magazine, in 1981. According to her, the Shabby Chic decorative style is full of lightly distressed, pastel-colored, feminine, and easygoing furniture and decorative pieces. Nothing was too pretentious and everything was slightly worn.
Shabby Chic Living Room Decor
The shabby chic style is one of the most popular design trends of the past few years. It's characterized by soft colors, vintage and feminine accents, and vintage elements. The shabby chic design style works best in cozy, comfy rooms. The class is about bringing together different parts to create a unique living space.
Shabby chic is a decorating style that uses a variety of fabrics and patterns to create a unique and cozy atmosphere. It is best suited for a living room, where soft lighting and neutral colors create a comfortable and soothing environment. Because the style focuses on textiles, it is affordable to customize the look to fit your unique taste and preferences.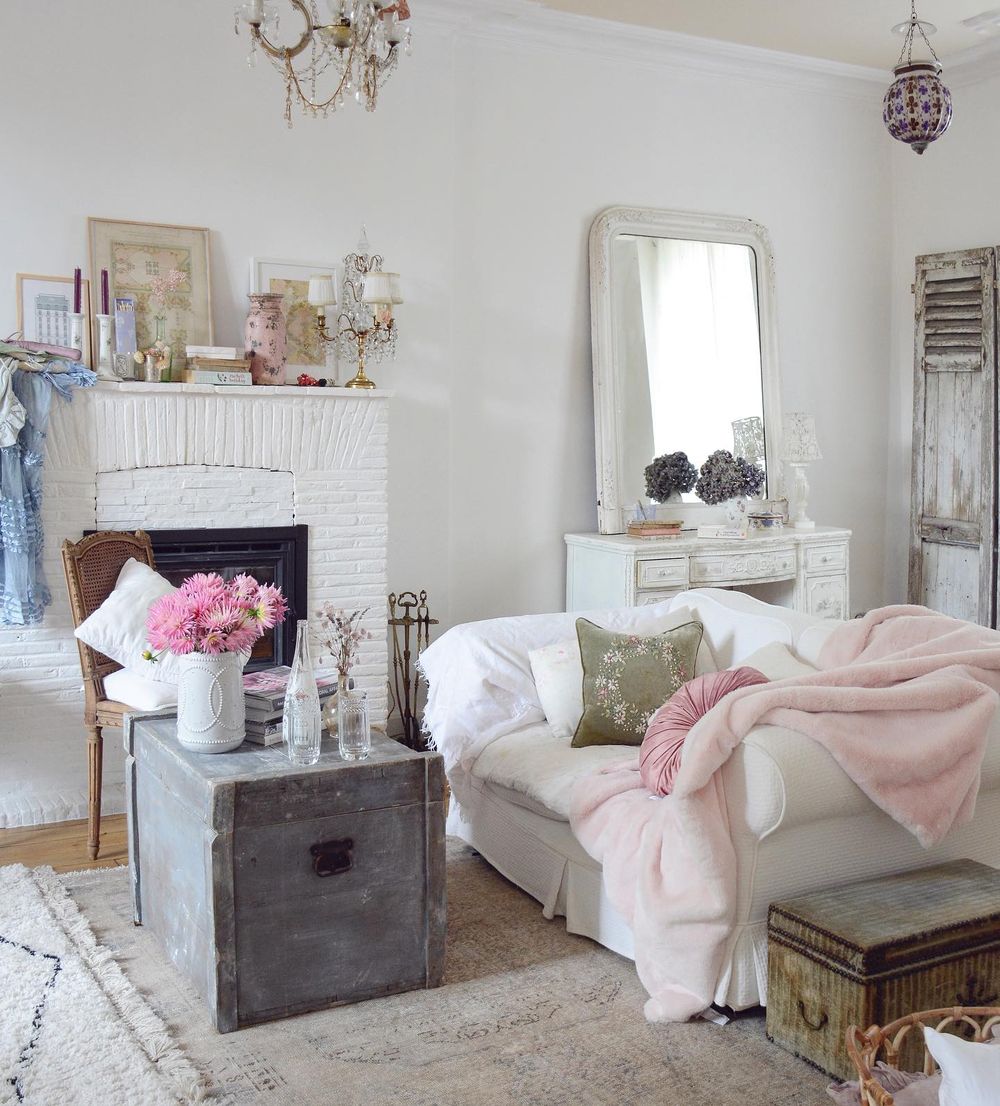 Shabby chic is also a great theme for those who don't have much money to spend on decor. Cheap shabby chic accents and decorations can be found in flea markets, on Facebook Marketplace, and even on eBay. Shop around for eclectic pieces that will add to the charm of your home for cheap!
Best Shabby Chic Sofas
Many homeowners have adored shabby chic during the past decades. One of the essential pieces in achieving Shabby chic style is a sofa. Shabby chic sofas are a popular choice for those who want to add a touch of understated elegance to their home. Often made from white linen, these sofas could feature intricate floral prints and delicate details.
While they can be expensive, these shabby sofas are well worth the investment as they add a touch of class to any room. Shabby chic sofas are typically found in living rooms and bedrooms, but they can also be used in home offices or other spaces. If you are considering adding a shabby chic sofa to your home, be sure to shop around to find the perfect piece for your room. You may also want to consider adding other shabby chic furniture and decor to complete the look!

Sofas with Ruffles or Fringe
One of the essential elements of the shabby chic style is the use of different textures and tones. Sofas with ruffled edges, skirted sofas, and fringed sofas are best for shabby chic living room style. This kind of sofa is a great option for those who want to add a bit of glam to their living room. It is also a great idea to use different fabrics in various house rooms to create a unique design.
The shabby chic sofas with ruffles are a new and exciting decorating trend rising over the last few years. This design style has a lot of appeal, and it is very versatile. If you are looking for a vintage shabby chic look, ruffled sofas are a must-have.
Shabby Chic Floral Sofas
Shabby chic floral printed sofas are a great addition to your living room. They are perfect for adding a touch of floral style to your home. They are also an excellent option for those who want to add a feminine touch to their decor. You can choose from various styles and designs, which means that you can find something that will suit your taste.
White Slipcovered Sofas
Sofas are made for sitting, but that's not the only thing they can do. They can also provide a stylish place to sit and relax, a place to host guests, or a place to curl up with a good book. While you can buy a sofa without investing in a whole new decor scheme, white slipcovered sofas give you the flexibility to change things up without a lot of hassle. They're a blank canvas to work with, and they're available in a vast range of styles and sizes to fit every space.
Baby Blue Sofas
From shabby chic to country chic, baby blue sofas are a great way to inject a bit of color into a neutral space. Choose a pair in a pastel hue to liven up a living room, and pair them with other neutral pieces for a cohesive look. If you're looking to add a pop of subtle color without completely changing the feel of a room, a pair of baby blue sofas is a versatile choice. No matter the style you're going for, a couple of pale blue sofas are sure to turn heads and make a statement.
---
Shabby chic has been a popular style for decades. Today, it's still very much in vogue. If you've wondered why this style has endured, the answer is simple: it's cozy and comfortable. Shabby chic style is about finding simple, stylish ways to bring comfort into your life.
I hope you enjoyed this piece on the best shabby chic sofas!