Black sofas are a bold design choice when it comes to your living room. As you probably know, the sofa is often the central focus of a living room. It is typically the largest piece of furniture and thus, demands attention.
Opting for a black sofa means you need to carefully design and plan your space. Unless you're intentionally going for the Adams family look, then you'll often want to balance out a black sofa with light gray or white decorative elements.
Here are some tips for buying and styling a black sofa!
Black Sofas
Now let's talk about black sofa styling. Here's a few images of living rooms with black sofas to help you come up with ideas of how to style this dark, dramatic sofa.
I love the gold metallic accents in this living room with a black sofa!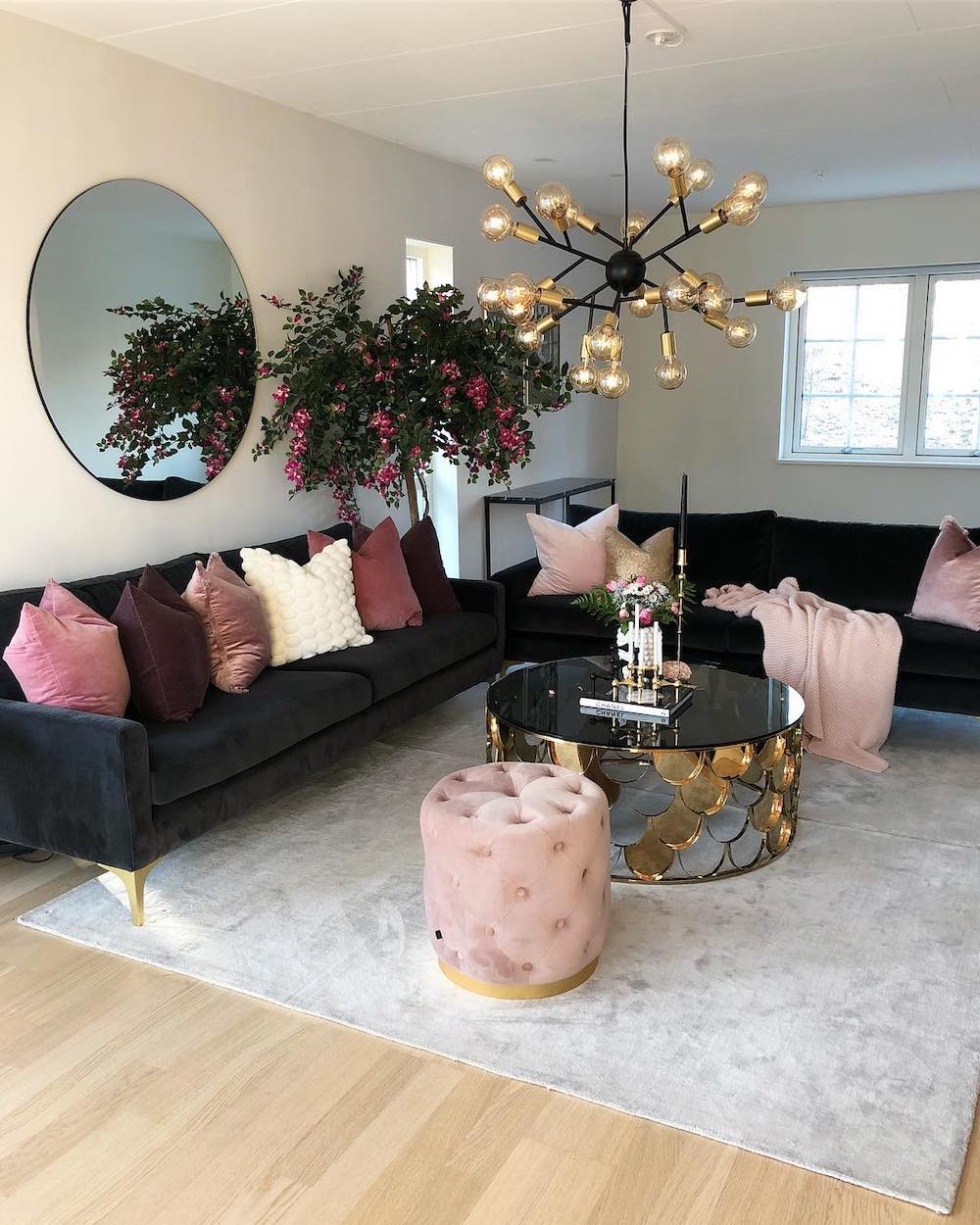 This tufted black sofa looks great against a high contrast gallery wall.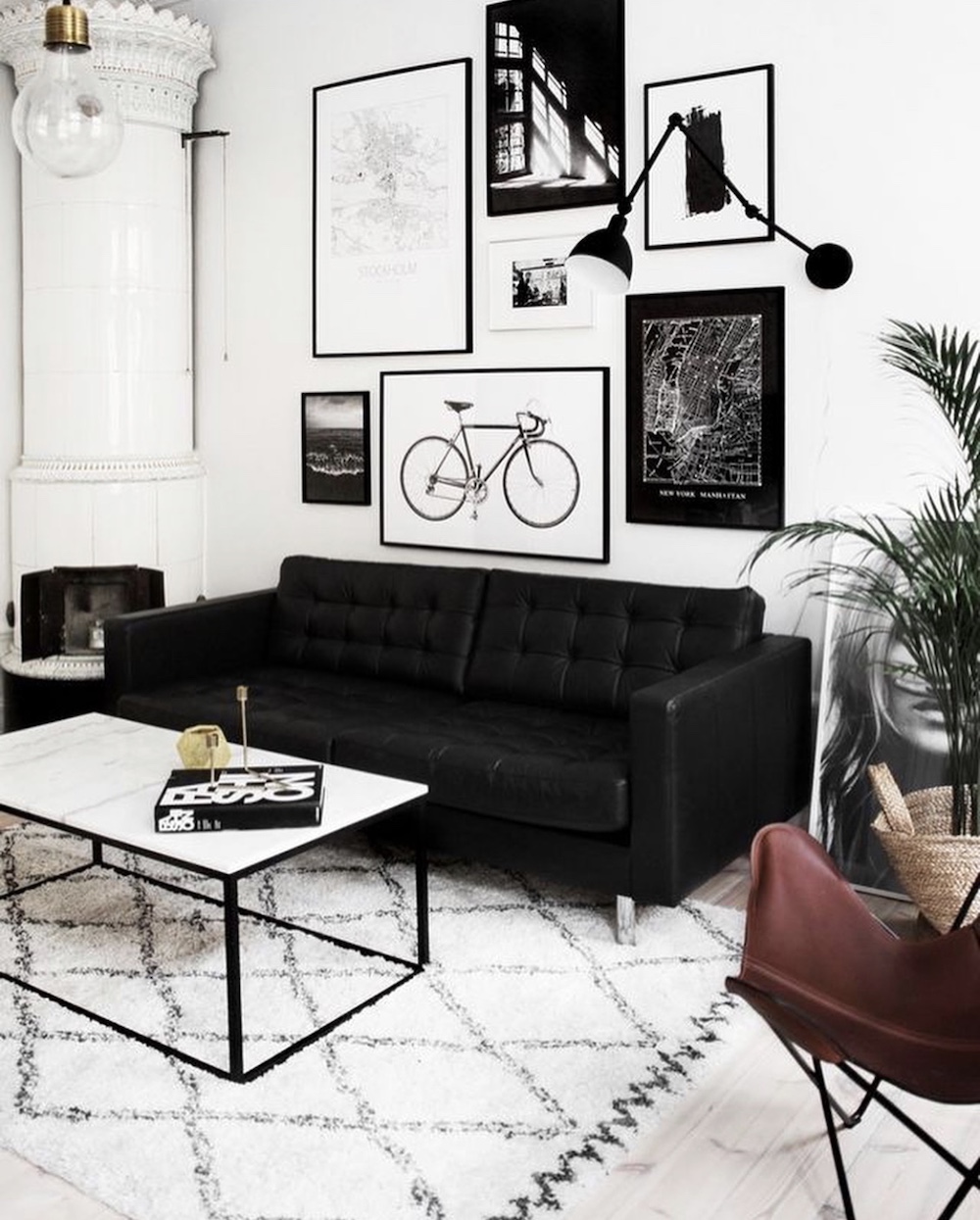 A black sofa against a white wall with brown hardwood floors can be so beautiful!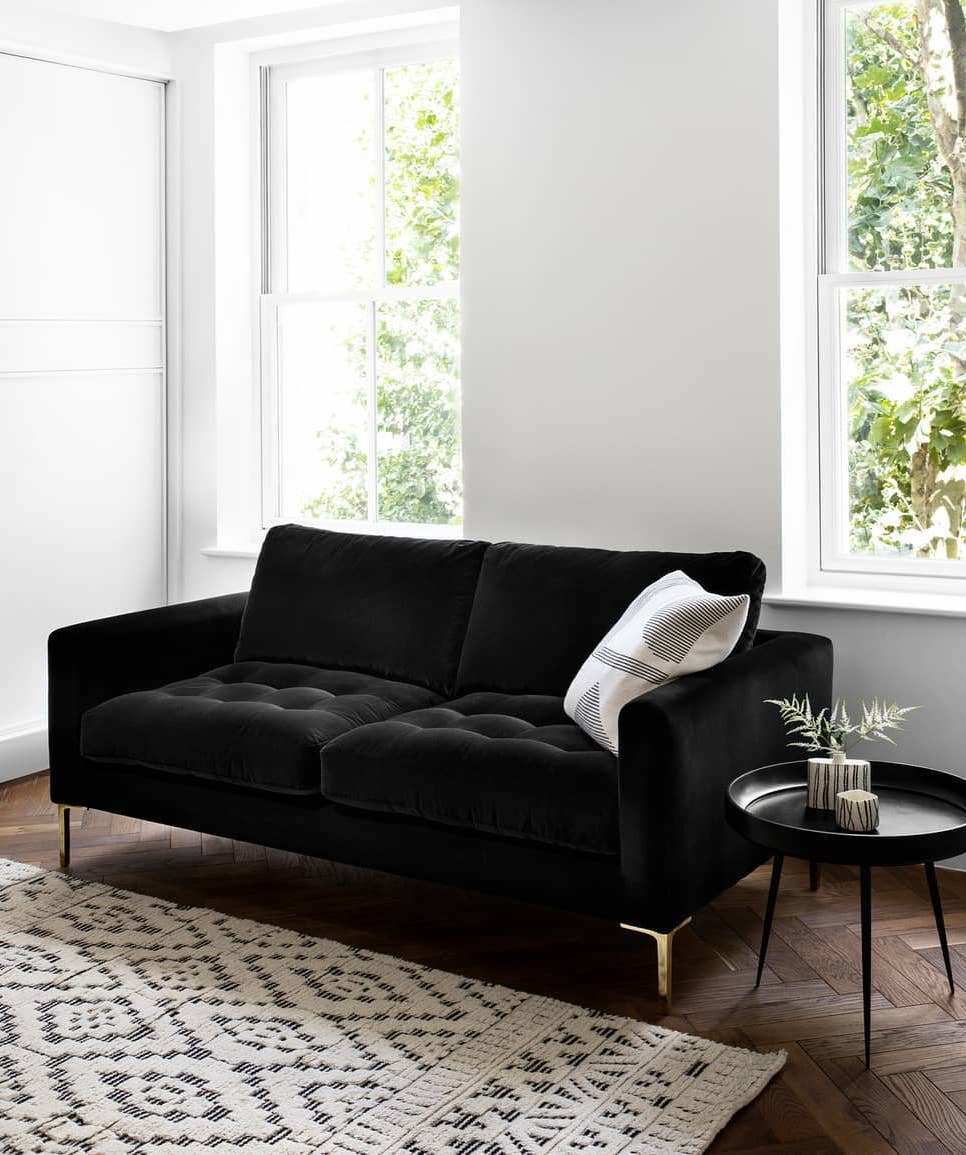 @heals_furniture
As you can see, there are many ways to style a black sofa in your living space! I hope you found this article useful in planning for a new black sofa in your home!