There's something about a blue velvet sofa that makes any living room seem simply luxurious. Perhaps it's the texture or the way the light shines on the fabric, but the couch tends to take the center of attention. From a moody dark blue to a bold bright blue, there are many ways to style a living room with a blue velvet sofa. I'm a huge fan of this trend, which I also shared previously as part of an LA apartment tour. Here are 25 more of my favorite examples…
Most of the rooms pair the sofas with a white or grey wall, although some of the more bold designers are choosing to match the sofa with a blue painted wall! A few are resting against a gallery wall of art, while others feature just one central piece of artwork. Pillows range from white to purple to multi-color. The chairs in the rooms are mostly white, though a few are brown or blue-patterned, which I think works great!
Popular Blue Velvet Sofas
Here are some of the most highly-rated blue velvet sofas you can find online:

Blue Velvet Sofa Living Room Ideas
1. Blue velvet sofa with gold coffee table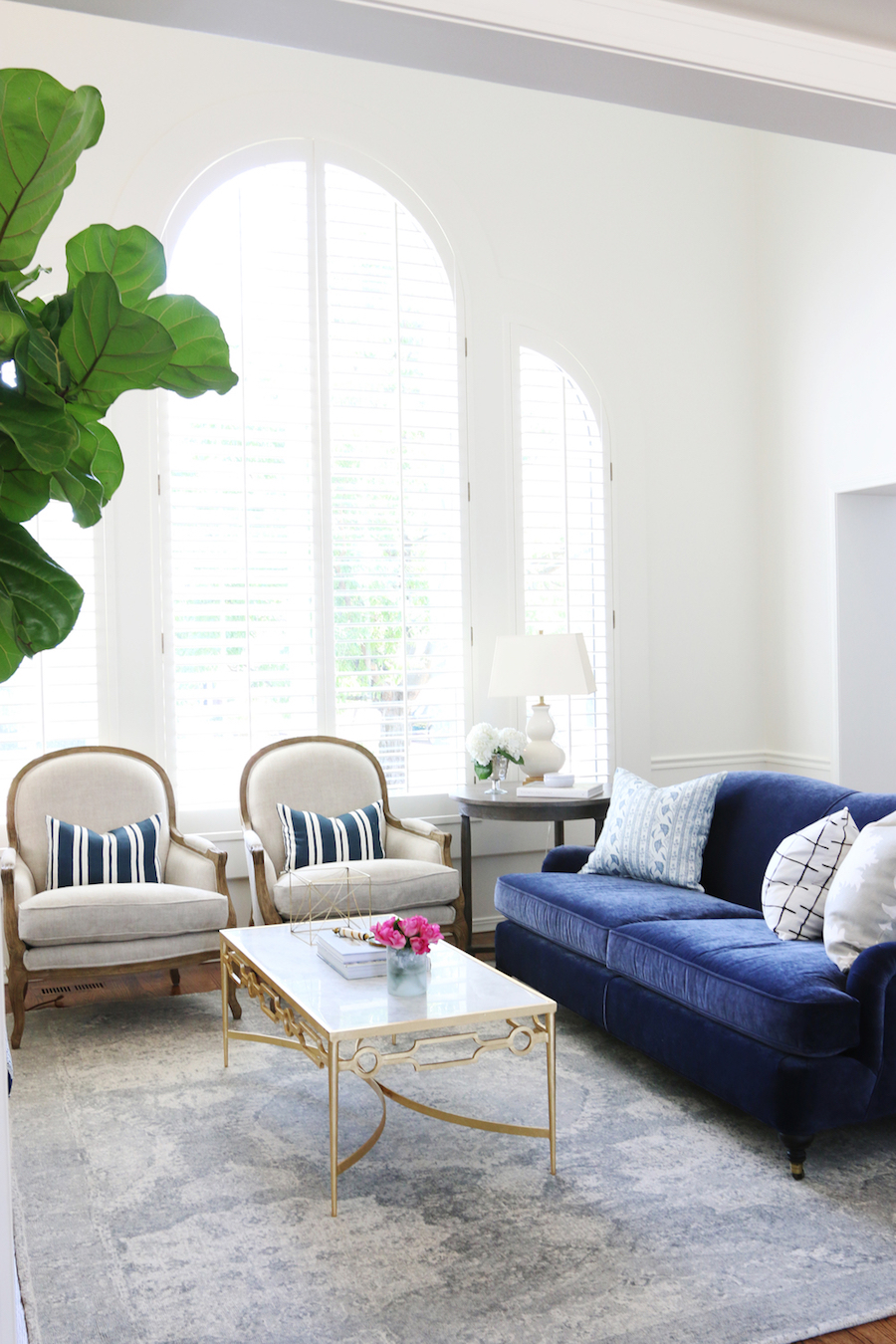 2. Gallery wall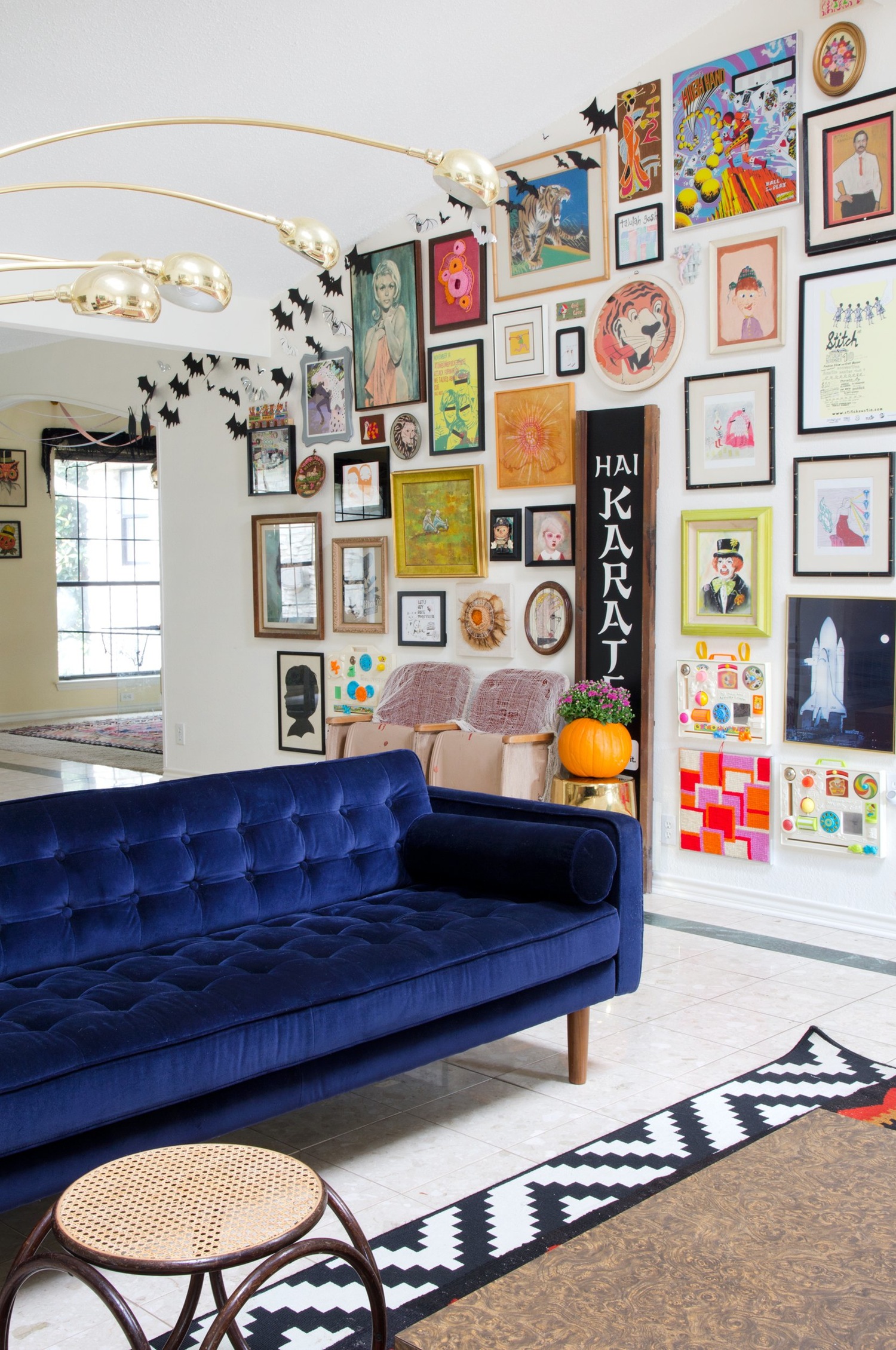 3. Geometric Rug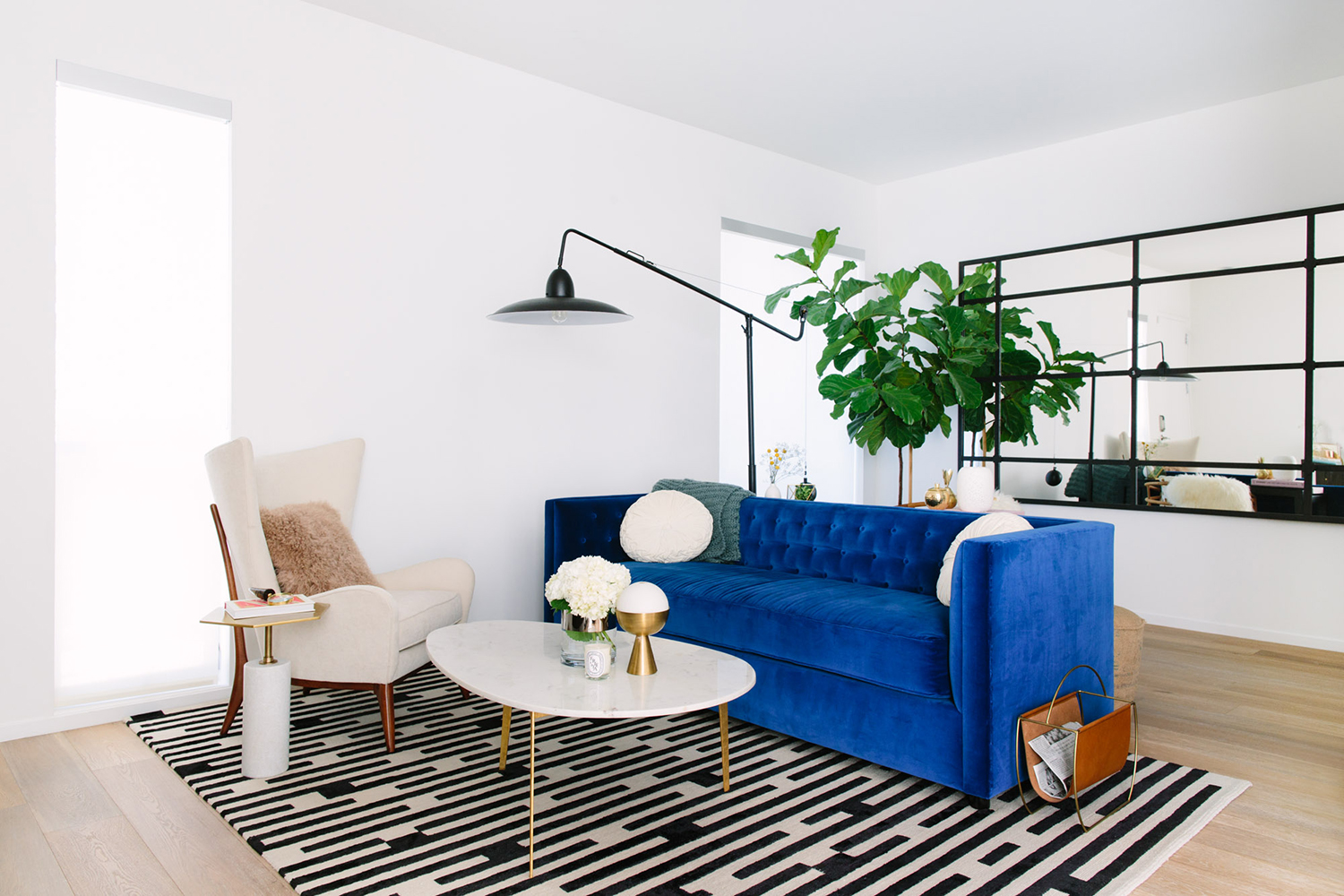 Rue Mag
4. Gold coffee table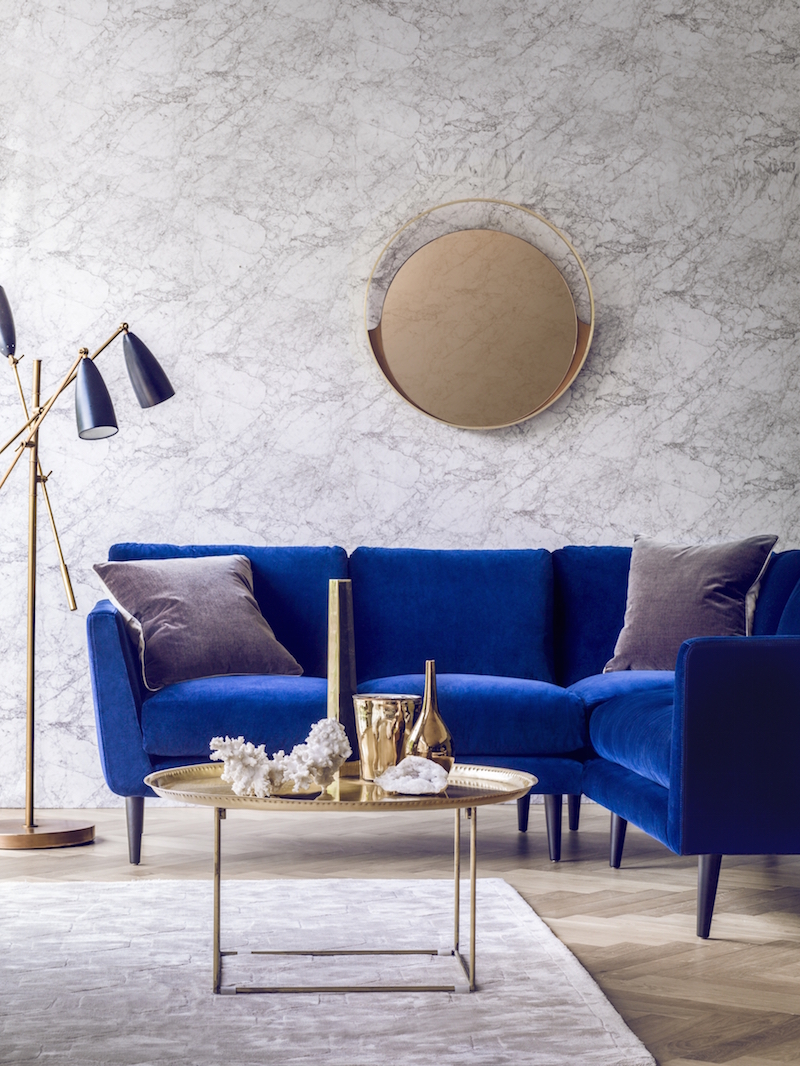 Holly Corner Sofa / Sofa.com
5. Creamy white rug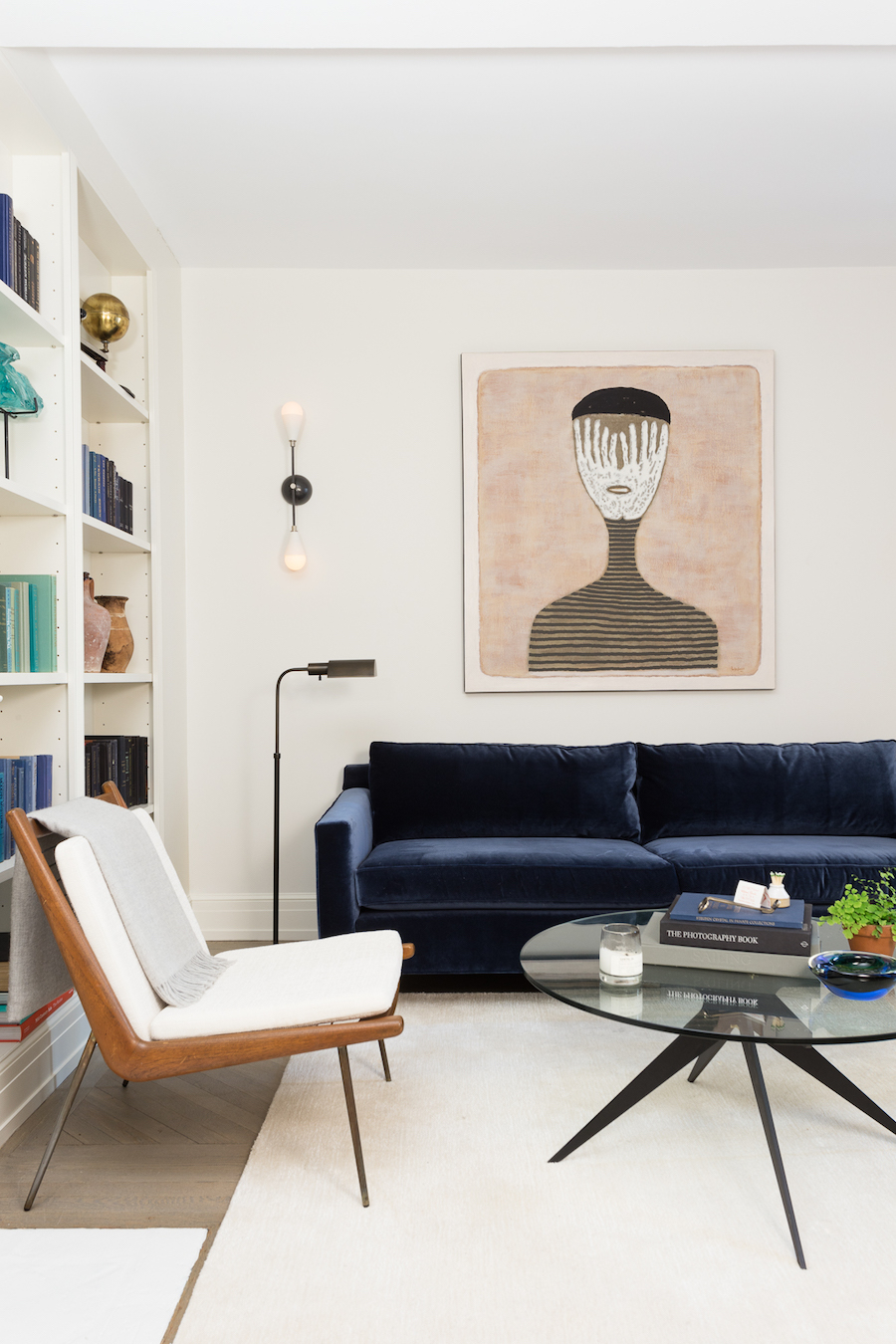 Architectural Digest
6. Scandinavian living room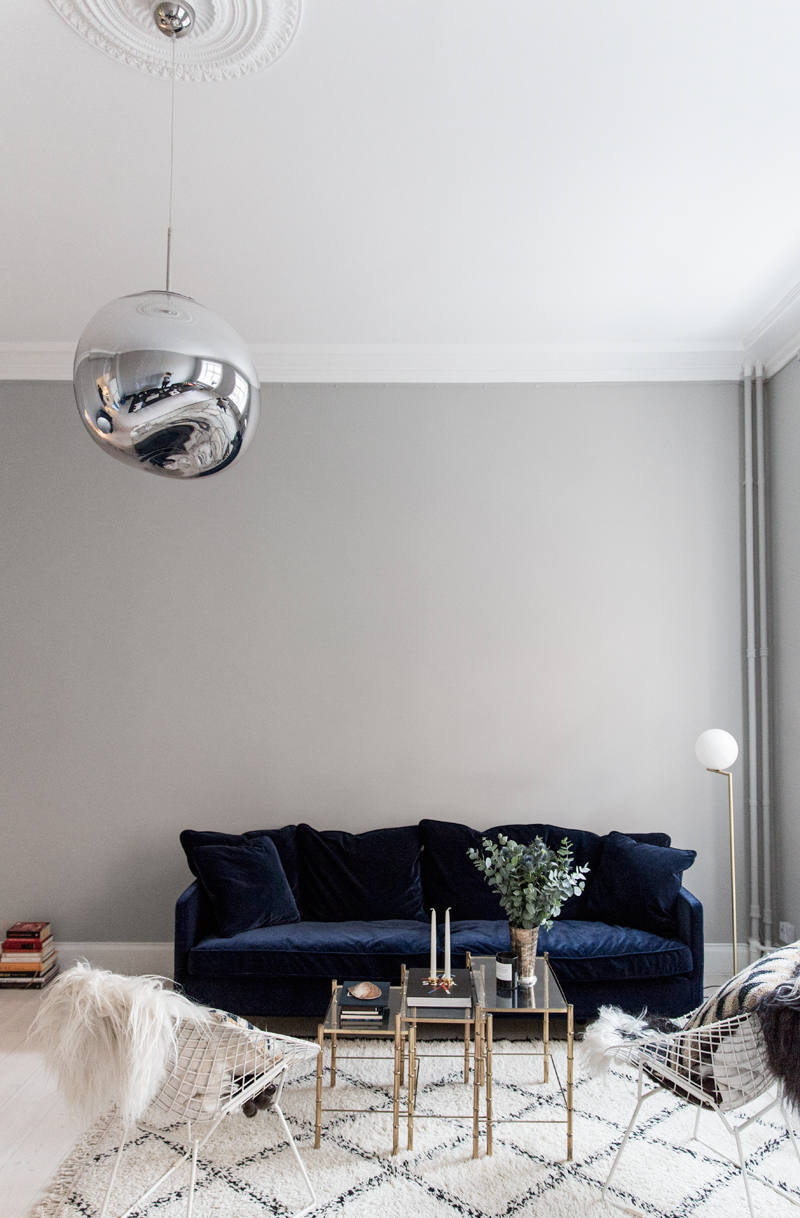 Julia couch by Posh Living via Fashion Squad
7. Eclectic colors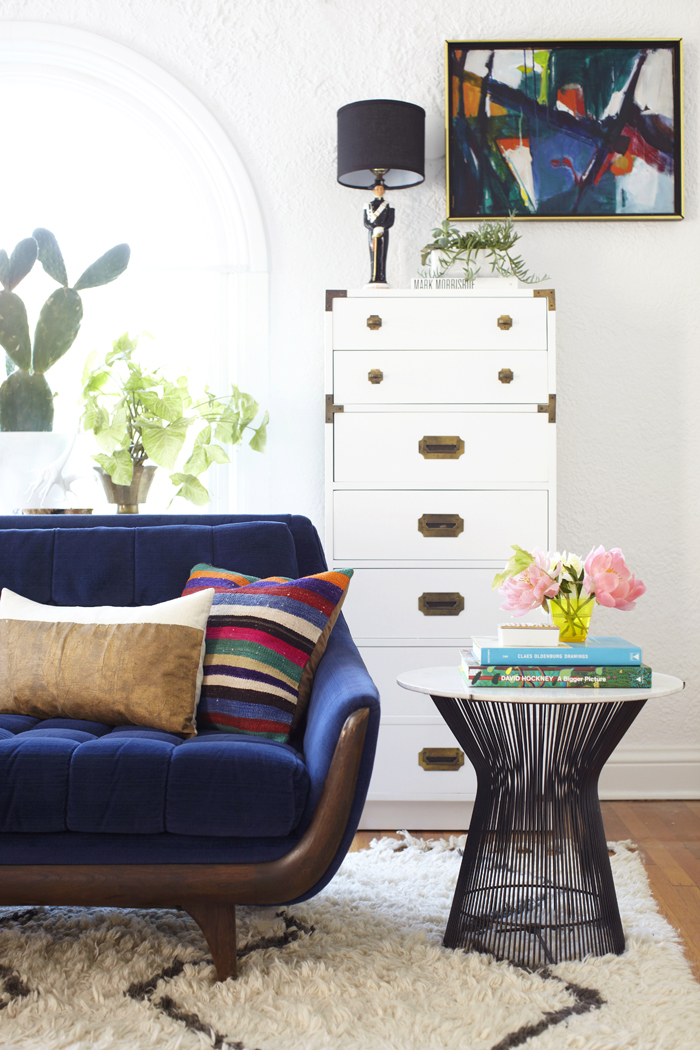 8. Danish modern sofa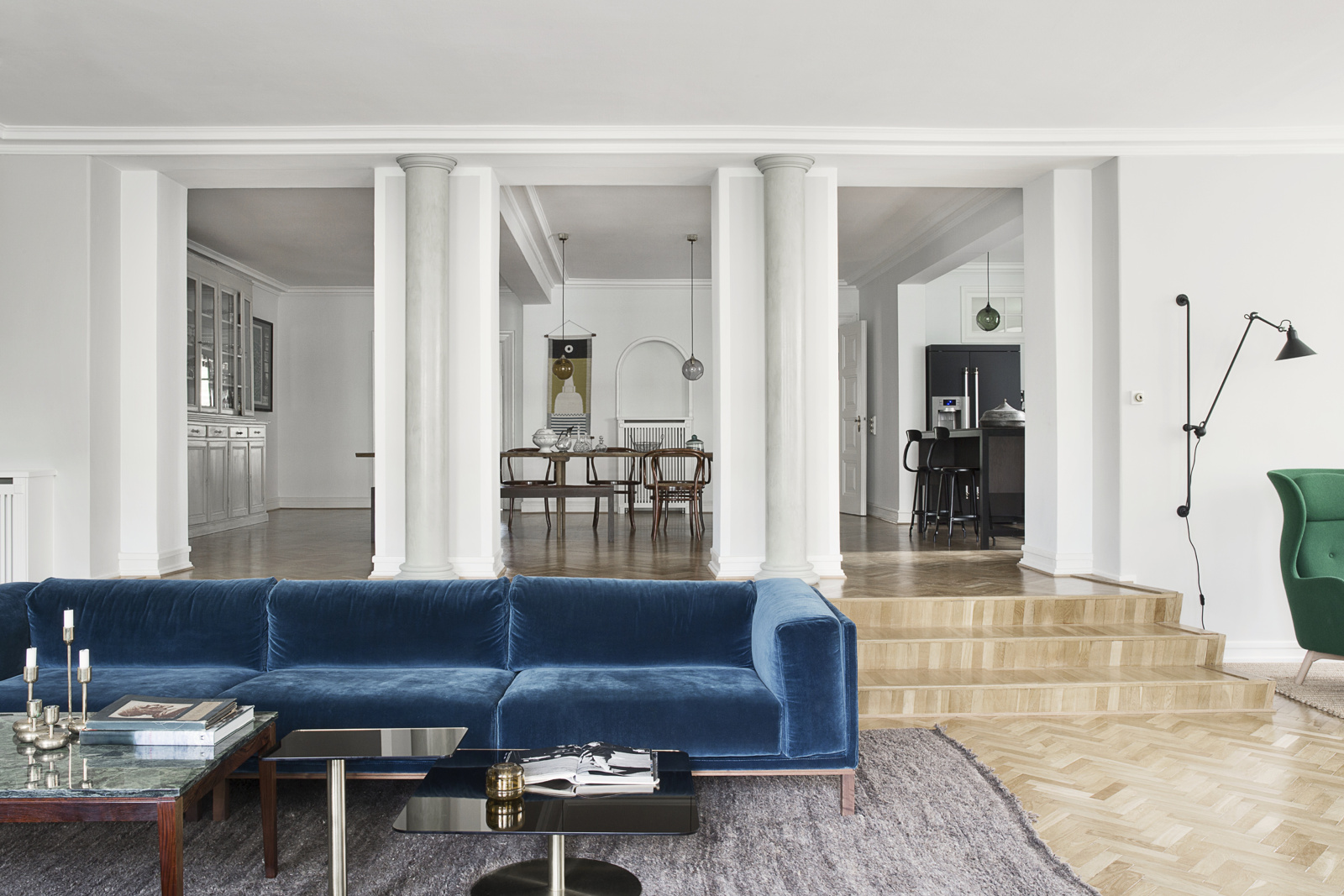 9. Tufted sofa against bookshelves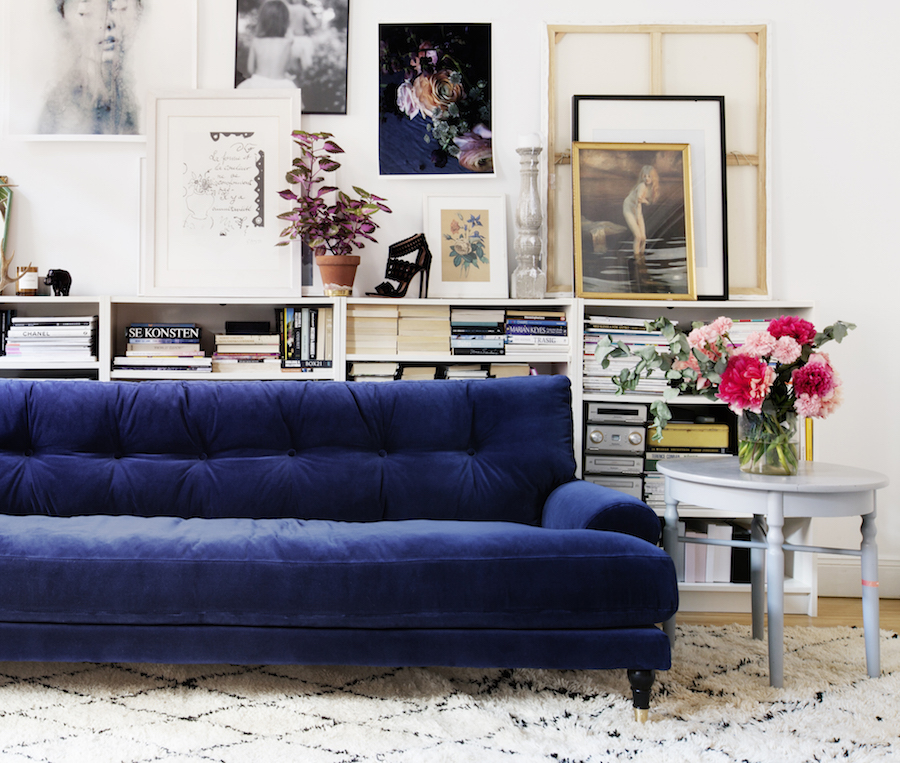 10. Dark hardwood floors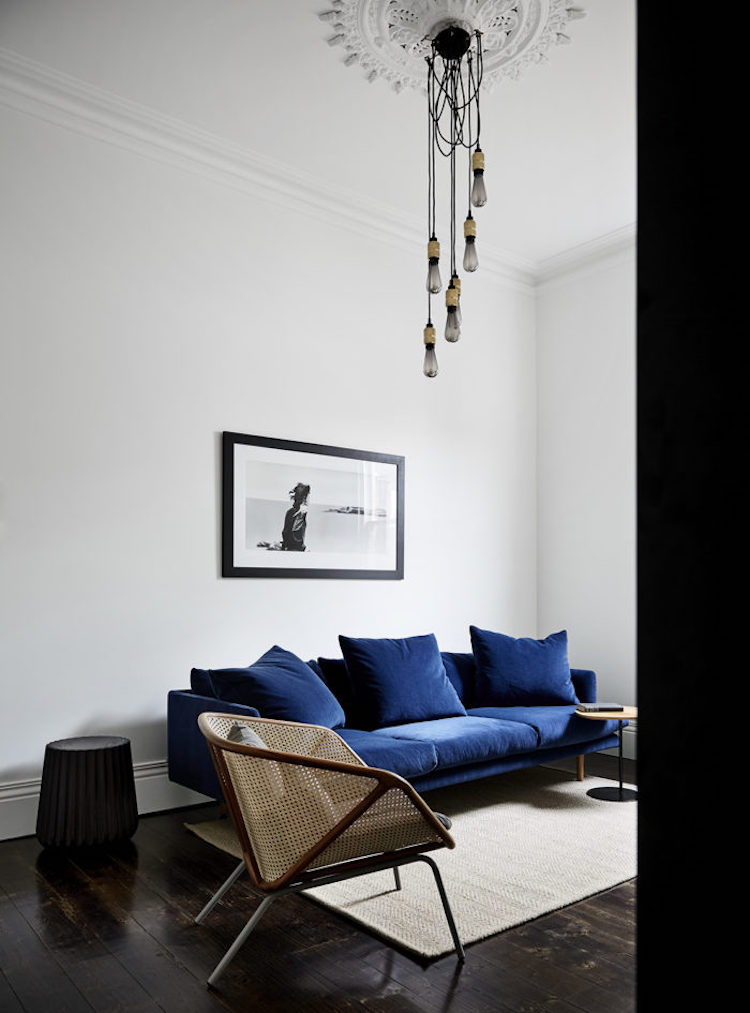 11. Floral accents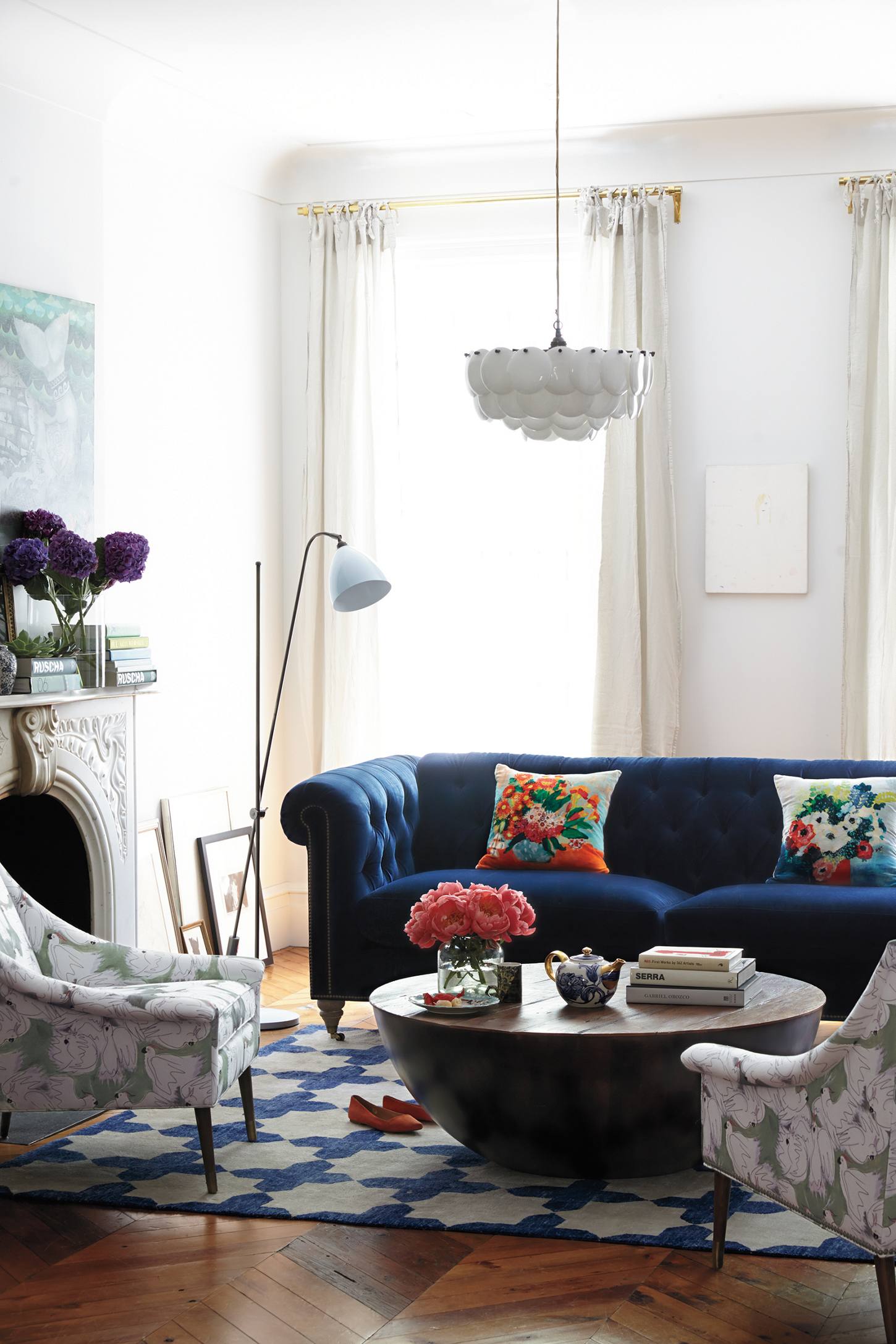 12. Cowhide rug and teak coffee table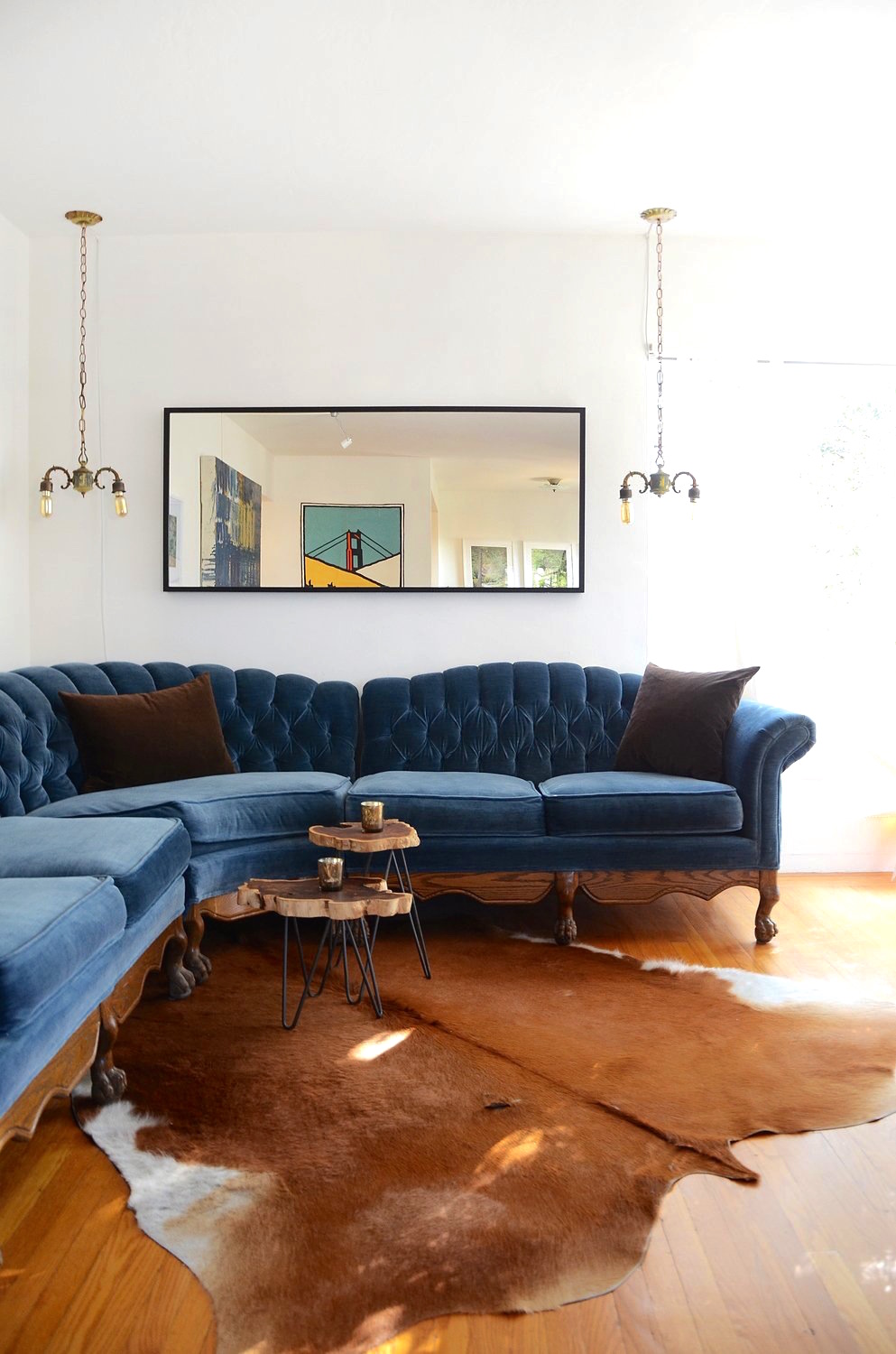 Esteban Cortez / Apartment Therapy

13. Loft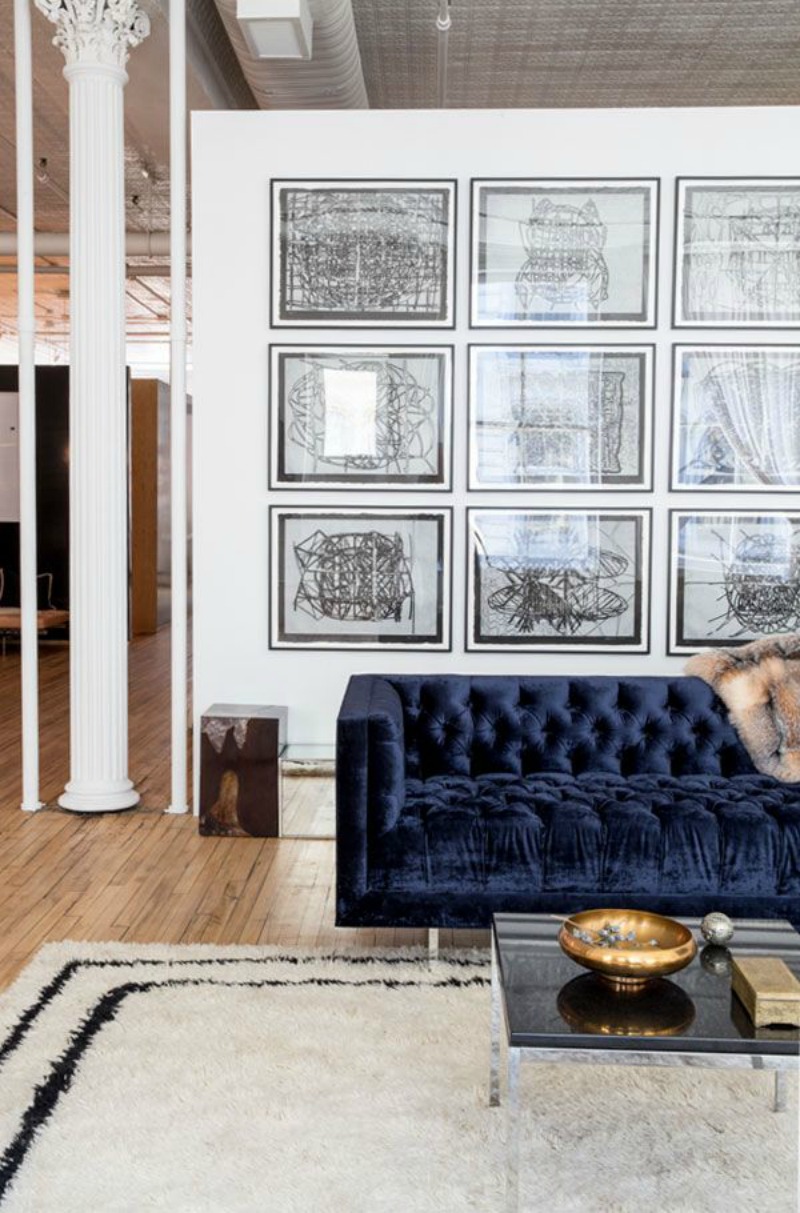 The Line
14. Yellow lamps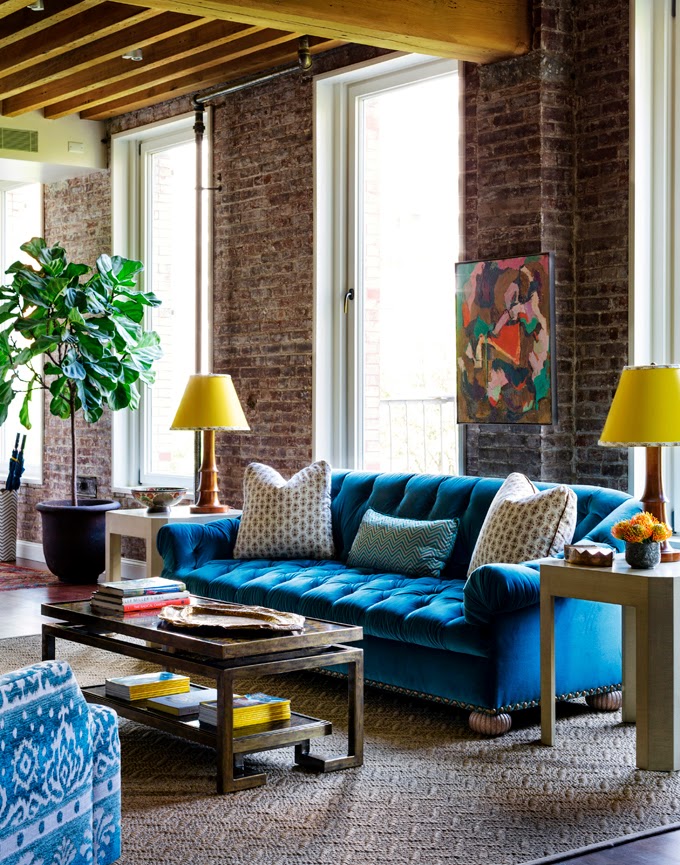 15. Blue pattern accents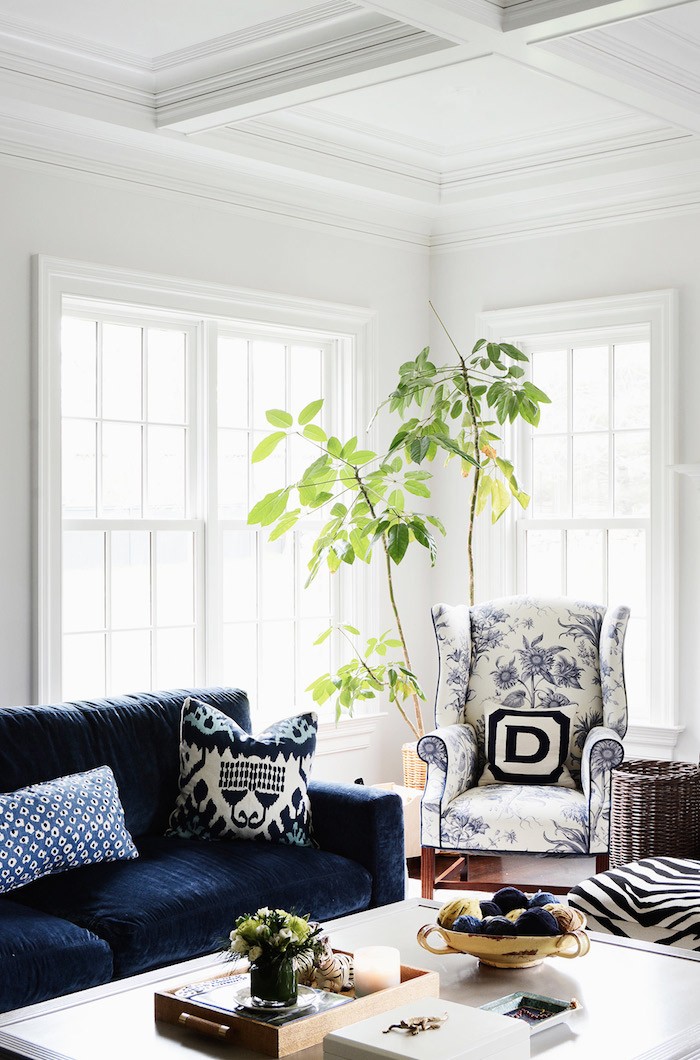 16. Brass wall sconces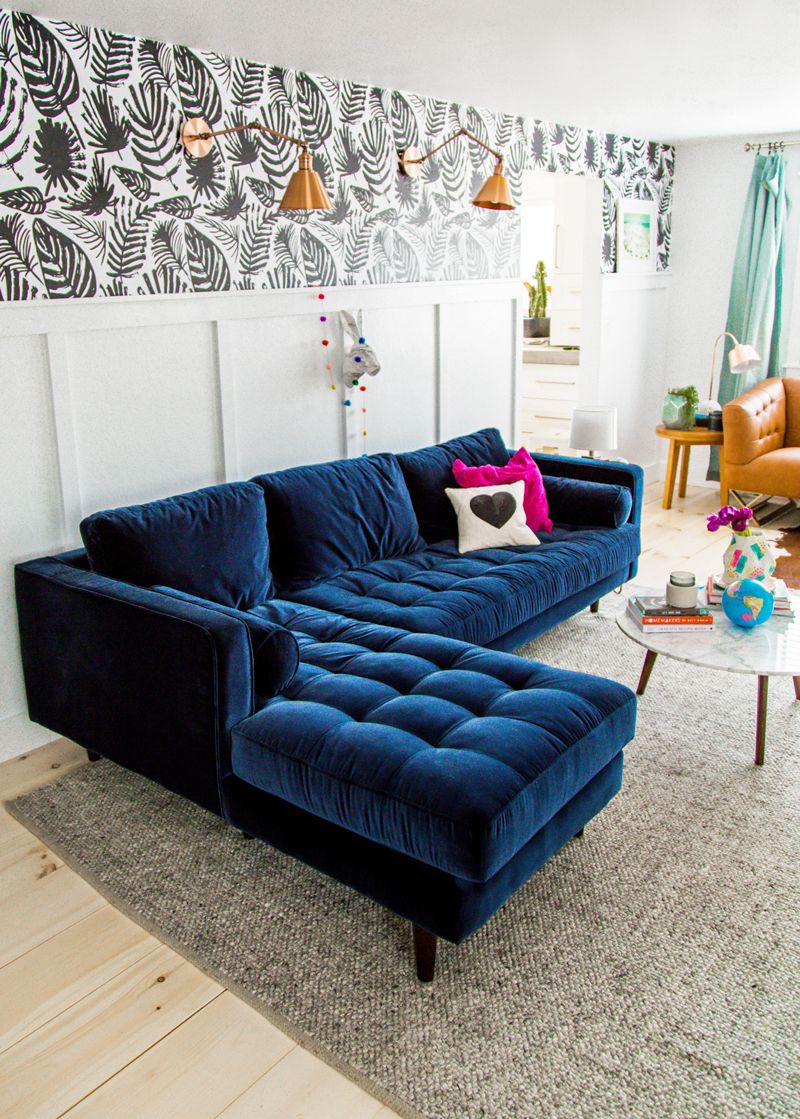 17. 60s mod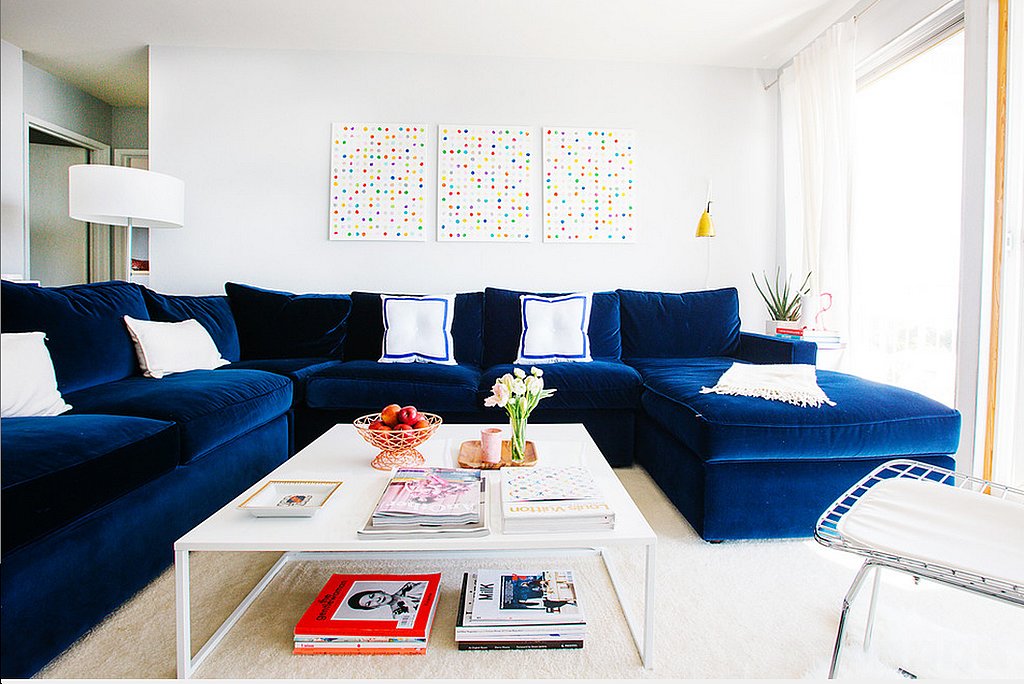 18. Blue walls

Todd Alexander Romano via Architectural Digest
19. Gold accents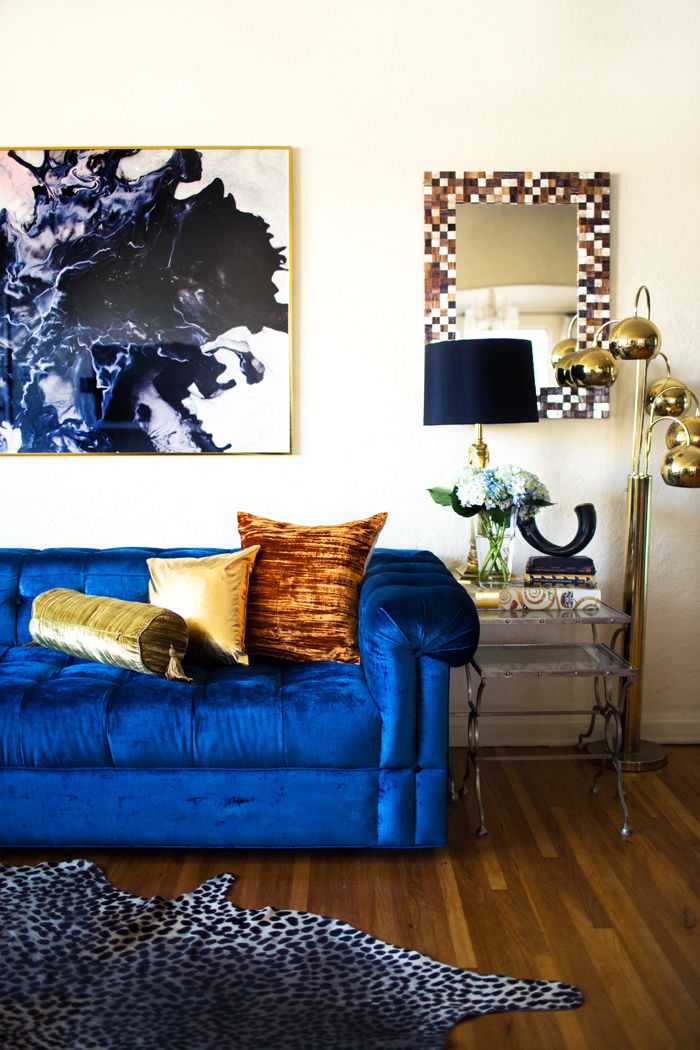 Unknown
20. Small spaces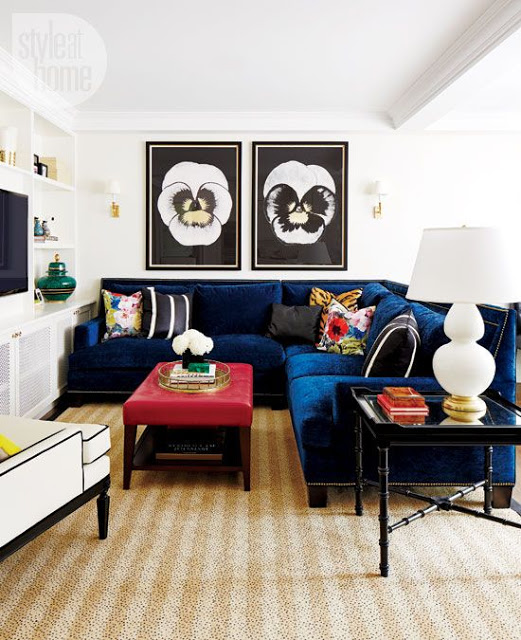 21. Mid-century modern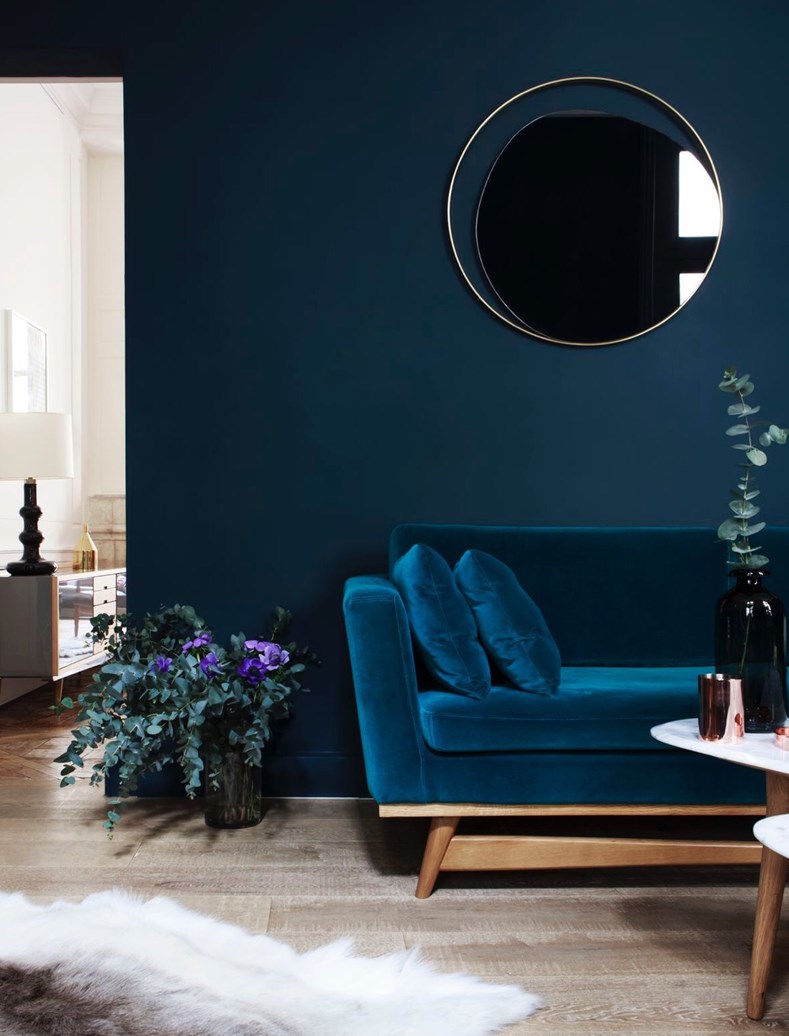 22. Bohemian Eclectic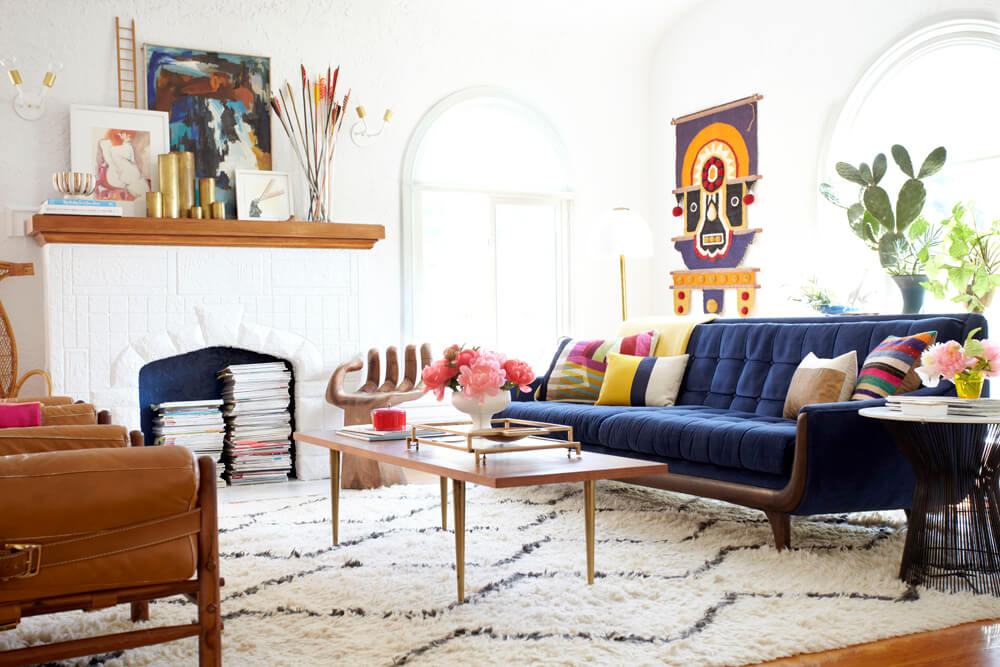 Emily's living room via Emily Henderson
23. Dark wood furniture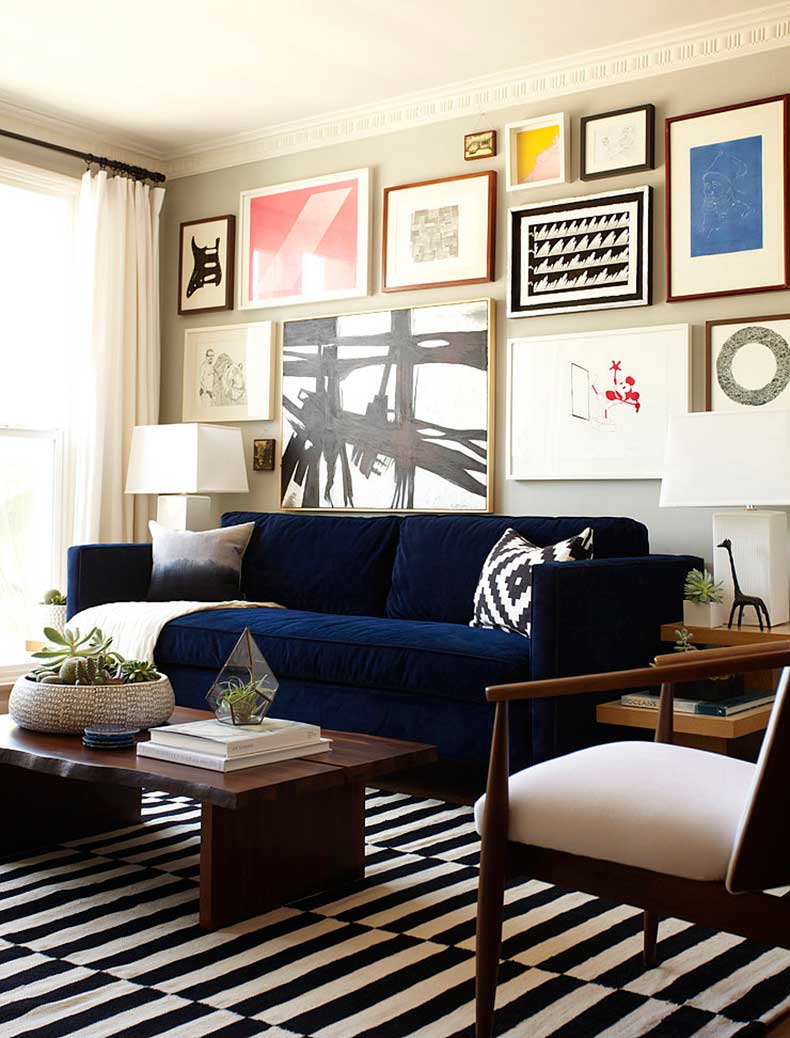 24. Bohemian vibe and juju hat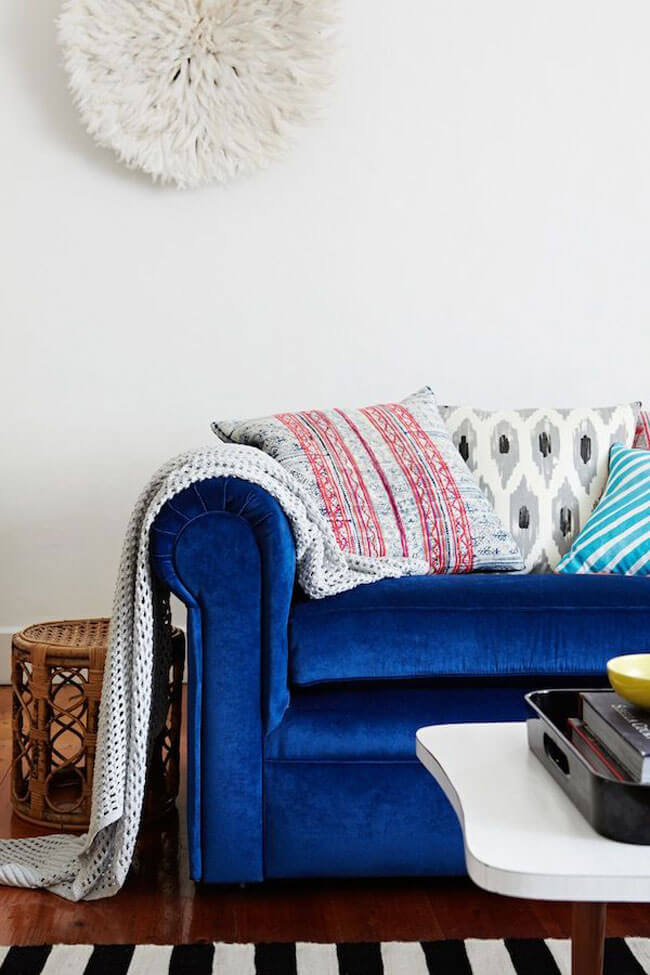 25. Marble accent table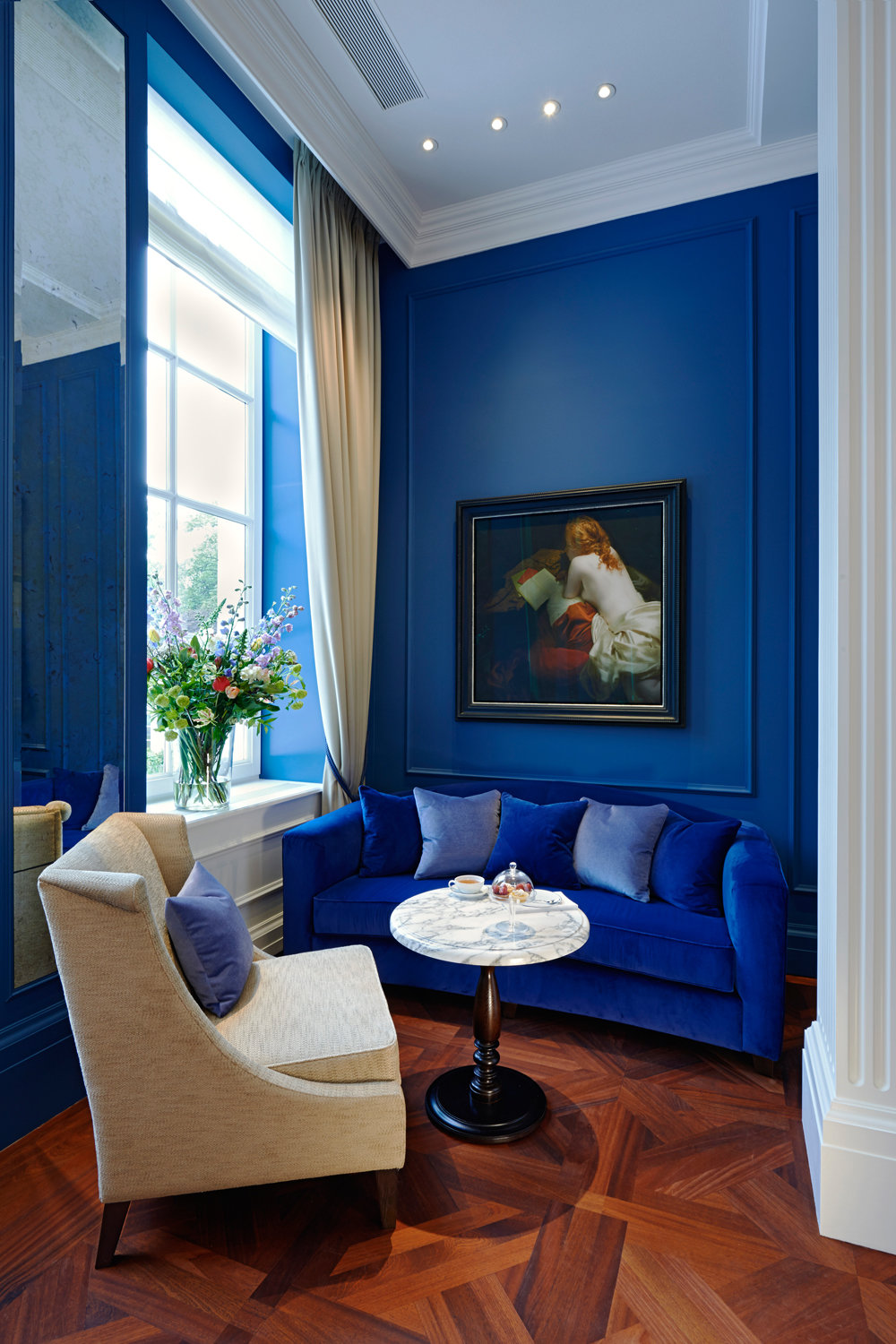 Which one of these gorgeous blue velvet sofas is your favorite?
More Sofas
Looking for another type of sofa? Check out these posts: