French country style is becoming very popular and if you're going for the Provence look in your home, then you'll need to start designing with a French country sofa in mind!
French country sofas can come in many different shapes and sizes but they most common one are beige and white. They can be slipcovered sofas or tufted sofas, similar to Chesterfield sofas. The legs can be in the neoclassical style, or simply wooden. Cane backs are common in French country furniture design. The Fabric can be cotton or linen, and solid colored (beige, white, ivory, light blue), or even striped! Think red and beige or blue and white stripes. Some of the most luxurious French country sofas are made with a beautiful floral print pattern fabric.
I'm excited to share with you a list of beautiful French country sofas that would be perfect for your home, available in all ranges of budgets!
Here are my picks:
Affordable French Country Sofas & Settees
If you're looking for an affordable French country sofa, then think about purchasing a simple slipcovered sofa or a French style settee. These options tend to be much more budget-friendly.
Here are a few French country sofas priced at below $700 to get you started:
Mid-Range French Country Sofas
Mid-range French country sofas offer a nice balance between affordability and durability. Here are my favorite picks for mid-range French country sofas between $700 and $1,200.
Investment French Country Sofas
At a higher price point, the design options expand for investment French country sofas. The fabrics also become much more high quality at a price range in the thousands of dollars. If you can afford a quality French country sofa, then I highly envy you!
French Country Sofa Decor Inspiration
A large, gold Parisian style mirror is the perfect thing to place above your new sofa like so: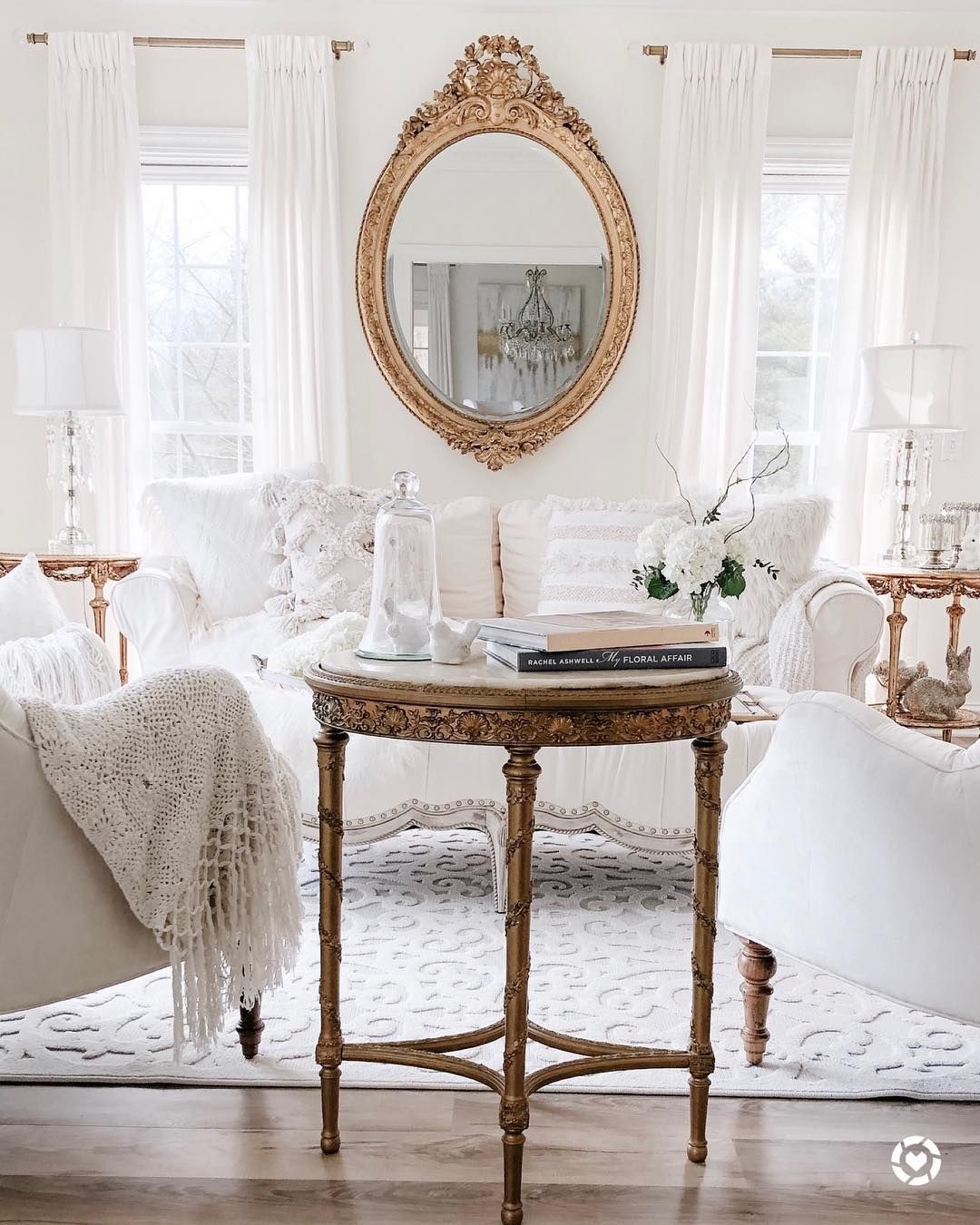 @ivorylanehome
A leather accent chair and warm wooden coffee table are the perfect way to accompany a beige sofa like this one: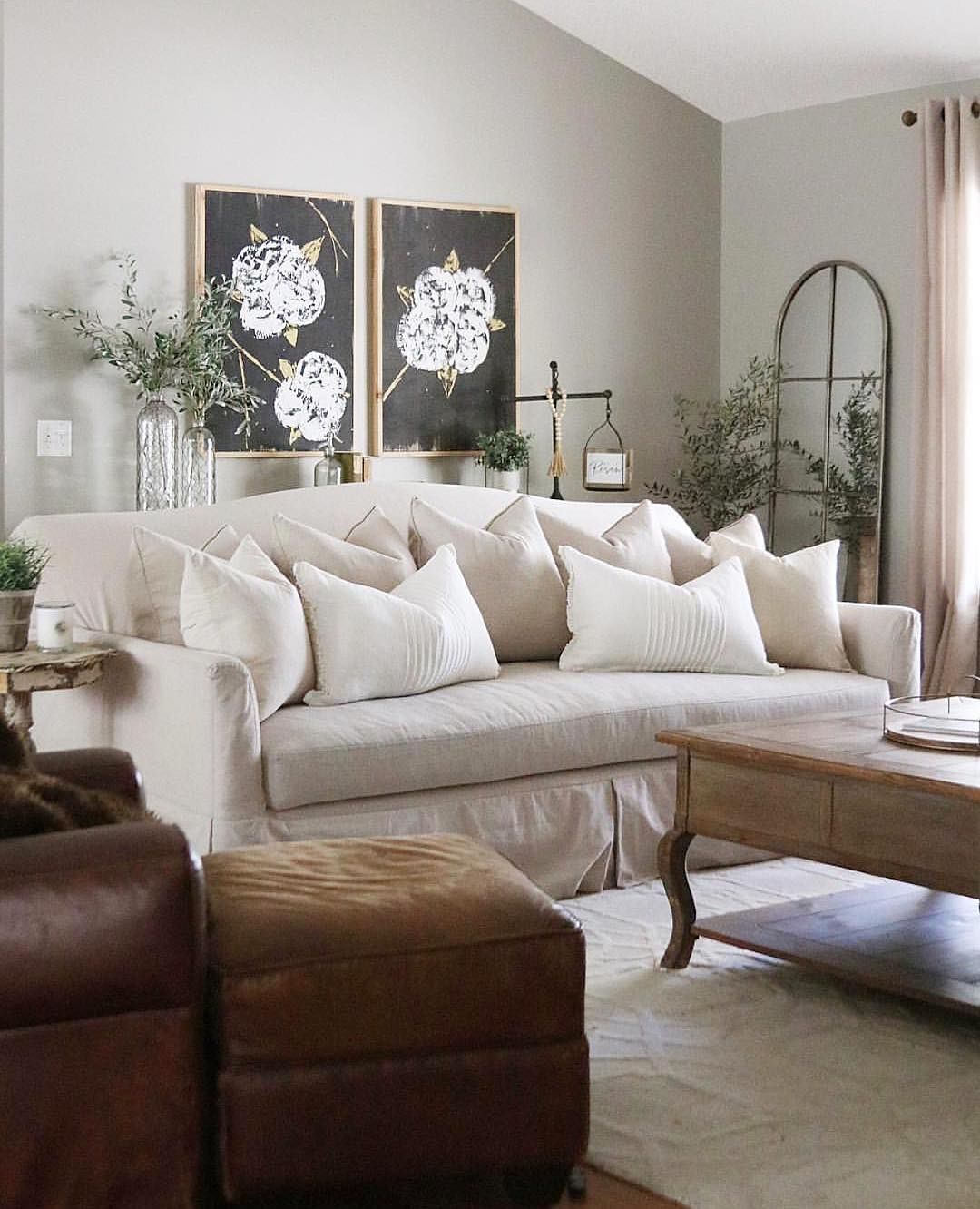 @simplyciani
For an upscale French look, hang a crystal chandelier from your ceiling and and drape some long white curtains along your windows: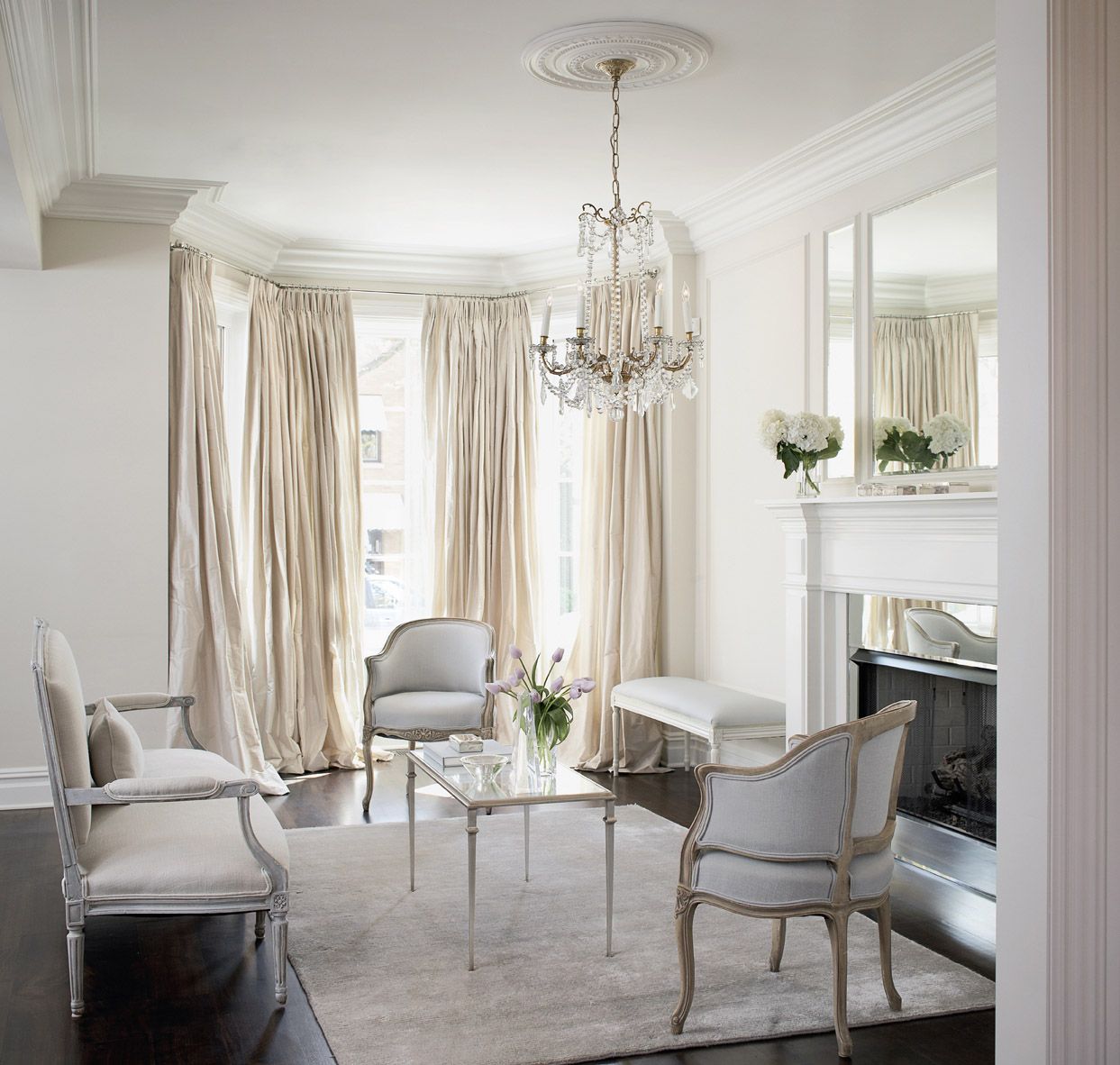 More French Country Decor
If you'd like to read more about French country decor, then check out the following guides: