Shopping for a new sofa? These are the best sofa brands to keep an eye on as you shop for the perfect couch for your living room. Choosing the right sofa is a tough design decision, but our hope is that these sofa brands will guide you in the right direction!
Best Sofa Brands
Furniture shopping can be overwhelming, especially traditional furniture shopping in a showroom filled with endless options. Say goodbye to pesky salespeople and to driving from store to store to find the perfect sofa at the right price.
Being able to shop online from the comfort of your own home is a lifesaver. Plus, many online brands guarantee that you will receive your new sofa a lot faster than if you ordered one at a showroom. 
We've put together a list of the 12 best sofa brands that are designed with a contemporary style, are manufactured out of high-quality materials, and are revolutionizing the furniture industry.
Whether you are looking for a basic sofa or if you want a highly customized sofa, you will find a sofa brand that will meet your needs. Let's get started with a list of brands that will help you curate the living room of your dreams.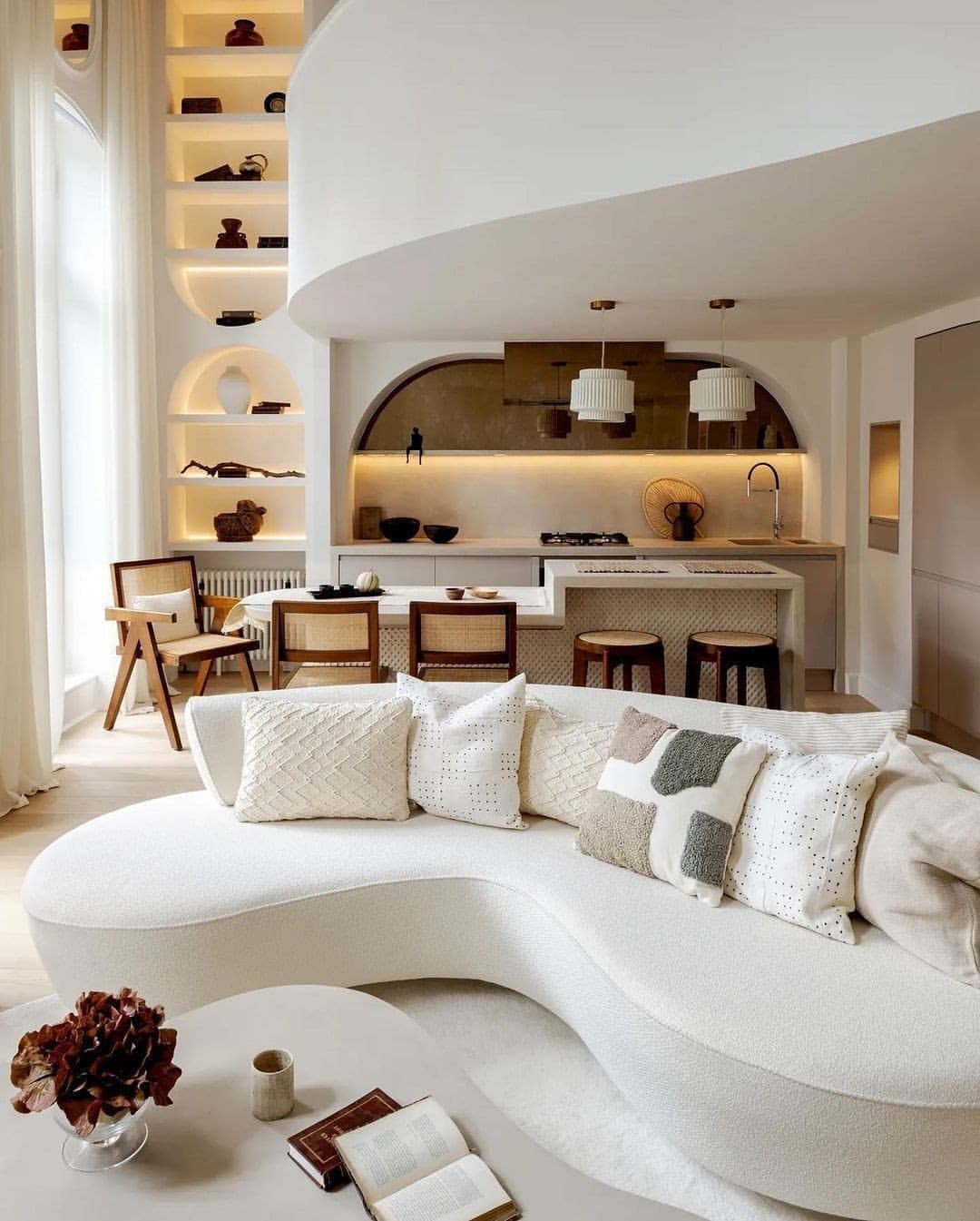 Burrow
The best feature of the Burrow brand is that all of their furniture has a modular design, meaning that you can customize your sofa to create the piece that you want. As your family grows or you move into a larger home, you can add additional seats and transform a loveseat into a sofa, and so on. Since the furniture modules can be taken apart, it makes it easy to move. The Burrow sofas are high-quality, affordable, and convenient.
Interior Define
If you're looking for a sofa that is customizable, then the Interior Define brand will be one of the best sofa brands for you. With Interior Define, you get to be the designer so that you can make the sofa uniquely yours. You can choose from 100s of fabrics, over 20 styles of legs, various sizes, and numerous styles. Say goodbye to pre-made furniture and hello to custom-made! You can finally have that perfect sofa you've been looking for.
Sixpenny
The average person spends a lot of time sitting on the sofa. Whether it's taking a seat to watch a movie with family, covered in a blanket to read a book, or simply chatting with friends, it's likely that you spend more time on the sofa than you might think. So why not choose a sofa that is high-quality and extra comfortable? Sixpenny sources luxurious and all-natural materials that are used to handcraft every single sofa. Their goal is to create furniture that is timeless and versatile.
Campaign
Imagine a sofa that can evolve with you throughout life. When you're ready for a new look, you don't have to throw the entire sofa to the curb. Instead, you can simply remove the upholstery cover on your Campaign sofa and replace it with a new cover in a color you love. The steel frames of these sofas are built to last and have been tested to last 10x longer than the average sofa. Plus, there's a lifetime warranty.
Rove Concepts
When it comes to the best sofa brands out there, we think that the most important element is quality. Rove Concepts prides itself on the high-quality craftsmanship of its sofas. The contemporary design of the furniture is sophisticated and stylish. You can count on the furniture to be manufactured out of the best materials in an environmentally friendly manner.
Maiden Home
Every Maiden Home piece of furniture is handmade, which isn't something that you find often. Every sofa is made with premium materials that are luxuriously comfortable. You can skip going to the furniture store showroom and simply order your custom sofa online. There's no better way to buy a heritage-quality sofa. Plus, they offer a lifetime guarantee.
BenchMade Modern
According to BenchMade Modern, luxury hand-crafted furniture should be customizable and made to fit into your life. BenchMade prides itself on being a rebellious luxury brand, meaning that it rejects the status quo and does things differently to revolutionize the industry. The sofas are made out of high-quality and durable materials and are customized to meet your style and configuration preferences. BenchMade Modern is one of the best sofa brands out there.
Joybird
Joybird believes that quality is much more important than quantity when it comes to furniture. All furniture is handcrafted from the finest materials, making it one-of-a-kind. You can expect to find sofas designed in the mid-century modern style. Joybird makes a variety of configurations, including sectionals, sleeper sofas, modular sofas, loveseats, and daybeds. You also have a choice between fabric, leather, or even velvet, ensuring your perfect couch is just a few clicks away!
Albany Park
Founders Darryl and Jessica Sharpton were frustrated by shopping for a sofa in a showroom and so they founded Albany Park. One of their biggest frustrations was the overwhelming number of sofas to choose from, talk about decision fatigue! They developed three models that can be customized and delivered for free. Albany Park is one of the best sofa brands that makes owning luxurious furniture easy. They even offer a 30-day in-home trial and a lifetime warranty.
Article
If you are looking for a mid-century modern style sofa, then the Article brand may be the choice for you. Article works directly with manufacturers to produce high-quality furniture that is unique and durable. The direct relationship between Article and the manufacturers means that they can provide the furniture at reasonable prices. They offer a variety of configurations including traditional sofas, sofa beds, modular units, and more.
Hem
You can think of each piece of Hem furniture as a piece of art. Each piece is uniquely designed, high-quality, and produced in Europe. All of the sofas have a modern style with clean, straight lines. They're simple, yet sophisticated at the same time. You can customize a modular sofa or simply choose a two-or-three-seater sofa. You have choices, but not so many that it's overwhelming!
Floyd
The Floyd sofa is considered a take-apart-able sofa, meaning that you can easily take it apart to move it when you need to. The design features clean lines paired with soft fabrics. It's both comfortable and stylish. You can request free swatches to make sure you love the color and fabric before making a purchase. Plus, the fabric is stain-resistant!
We would much rather shop for a sofa with one of these sofa brands than shop in-person at a furniture store. Welcome to the modern world of shopping for furniture!
More Shopping Guides