Floral sofas are back in style! Since they're trendy once again, it should be enough reason for you to consider floral couch designs. Besides, with various floral designs to choose from, you should easily find a suitable floral couch to add to your cozy home.
English Floral Sofas & Couches
Floral sofas and couches are often associated with English country decorating. Traditional English floral prints on couches are a great way of adding nature-inspired elements to your home. Defining characteristics of these couches include very deep seating, rolled couch arms, and standout couch legs. Pair all of those features with a trendy floral print, and you should have a bold statement furniture piece for your living room.
Vintage Floral Sofas
If you're trying to achieve a vintage home aesthetic but want a floral statement piece, a vintage floral couch is a wonderful option. Other than their signature sturdy wooden frames and velvet fabrics, most vintage sofas also come in beautiful floral prints. So, this allows you to get the best of both worlds in terms of your preferences.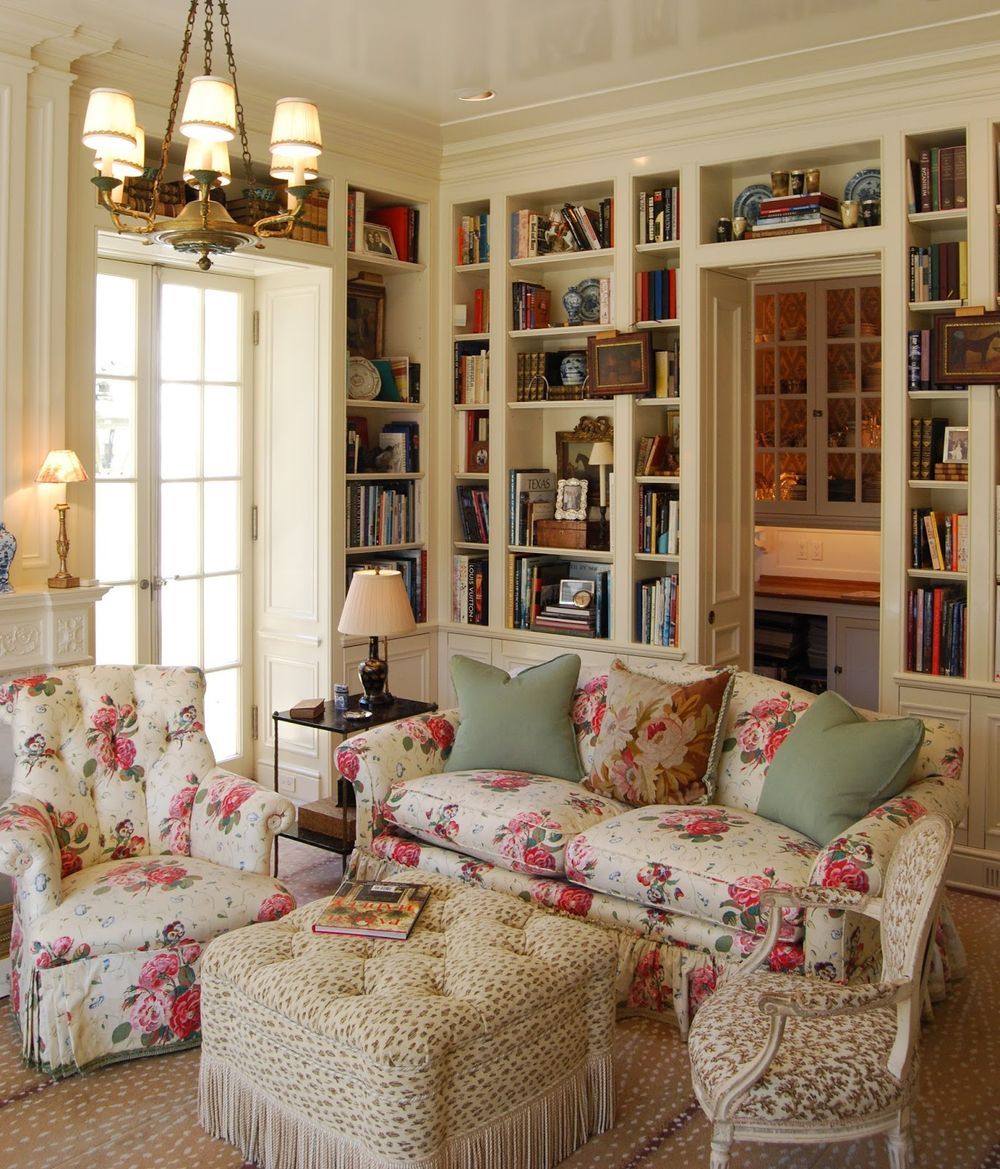 Floral Chintz Sofas
Chintz sofas are best known for their glossy finish and bright colors, making them unique sofa choices to add to your living spaces. And with stunning floral prints on them, you'd easily have an attractive and luxurious living that will surely be a conversation starter among your guests!
Best Floral Sofas
Here is a small selection of the best floral sofas you can buy online if you don't want to reupholster your current sofa!

What Goes With Floral Upholstery and Couches?
Wondering what goes with a floral couch? If you're set on adorning your living spaces with a floral sofa or couch upholstery, it's time to pick the suitable elements to decorate them. For starters, you can integrate neutrals and solid shades to keep everything in your living room looking neat. Alternatively, you can also create a color scheme based on your sofa's flower colors, like pink and green throw pillows.
Of course, adding a few simple designs add statement pieces to your home wouldn't hurt. For instance, you can add more small floral pieces to keep everything perfectly aligned! And for added variety, you can also add some simple graphic designs to add more details to your room.
How to Design a Room With a Floral Couch
Designing a room with a floral couch may seem like a daunting task. Besides, nobody wants to go overboard with their design elements. There are several ways for you to avoid making this mistake. To start, you can base the room's color scheme on your couch's color palette.
For instance, you can choose brighter colors to adorn the color of your walls. On the other hand, you can select some neutral shades for your solid-colored items like your table runners, carpets, vases, etc.
And to avoid overloading your space with too many patterns, make sure to stick with some solid colors as you decorate your room around a floral couch. Basically, the key is to offset your floral couch's striking design with simple, solid hues and easygoing patterns.
Not Your Grandmother's Sofa
Without a doubt, people often refer to floral couches as a "grandmother's sofa." Due to that, most people stray away from these so-called unpleasant, old-school designs. However, with the right design, you can style today's floral couches much differently from your grandmother's sofa!
After all, floral sofas are not just here for a comeback. In fact, most prints on floral couches include refreshing color schemes, clean outlines, and extensive patterns. And thanks to these improvements, you can now pick an excellent floral sofa to express your personality. With that said, don't be afraid to get creative and choose an eye-catching floral couch for your home!