Welcome to Curated Interior, the cozy corner of the internet, where we dive into the world of home decor and discover the most stylish and comfortable pieces to transform your living spaces. Today, we're here to celebrate the unparalleled charm and undeniable allure of bouclé sofas.
With their plush texture, timeless elegance, and exceptional comfort, bouclé sofas have become a coveted choice to elevate your living room with sophistication. I dream of owning a bouclé sofa so today I want to share my research and explore the very best bouclé sofas that bring both style and coziness to any room.
White, cream, and ivory are the most popular upholstery colors for bouclé sofas. So that's what we'll focus on today!
Best Bouclé Sofas
Get ready to sink into luxurious comfort and embrace the unparalleled beauty of bouclé!
Remember to always check measurements and measure your own space when selecting a sofa!
How to Style Bouclé Sofas
Wondering how to decorate a living room with a bouclé sofa? Here are some tips for how to style a bouclé sofa.
This is a dreamy neutral living room with an ivory bouclé sofa and a white marble coffee table.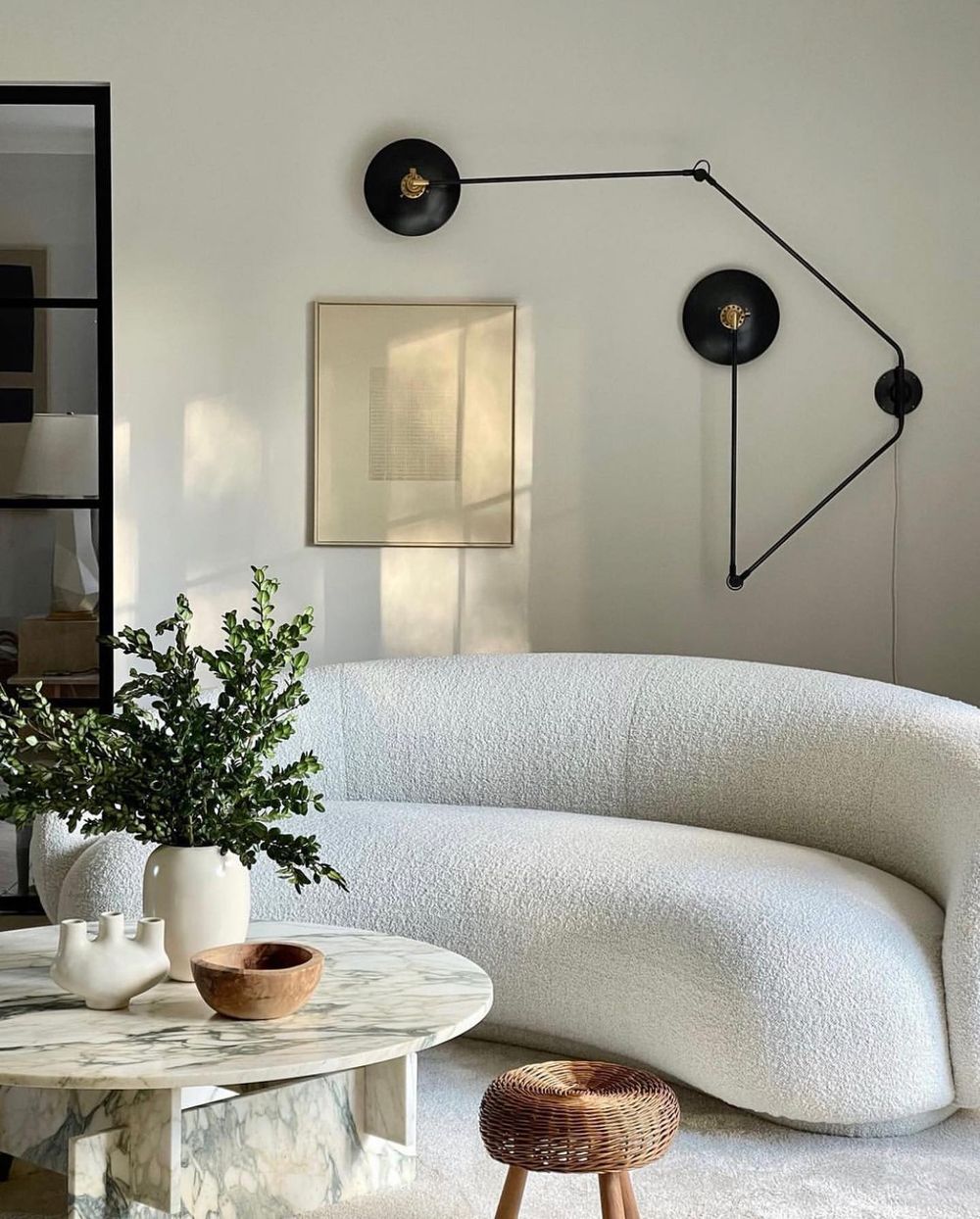 Here is a very elegant living room designed with a bouclé sofa.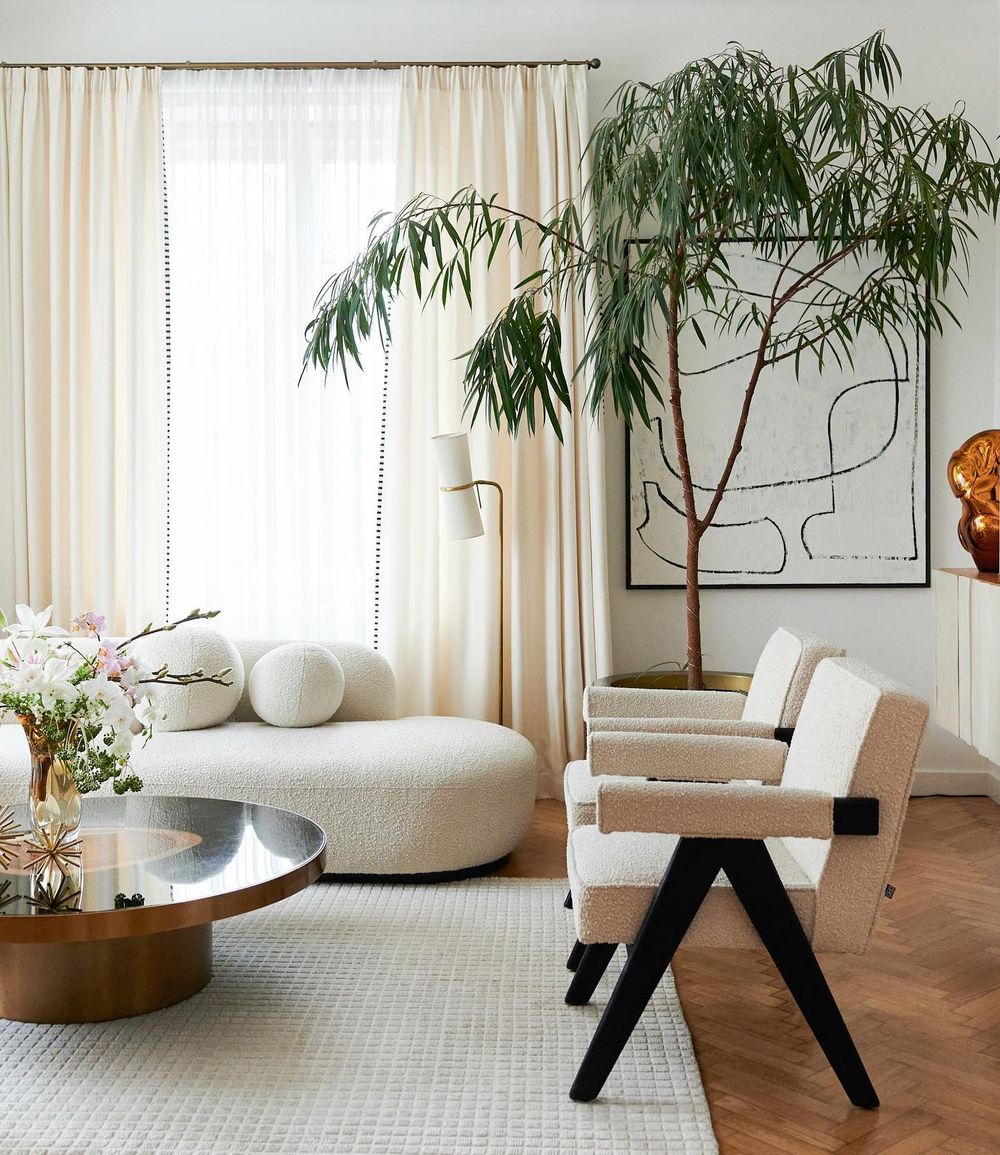 I love the living room design of this cream bouclé sofa. It's paired with a marble coffee table with a black frame.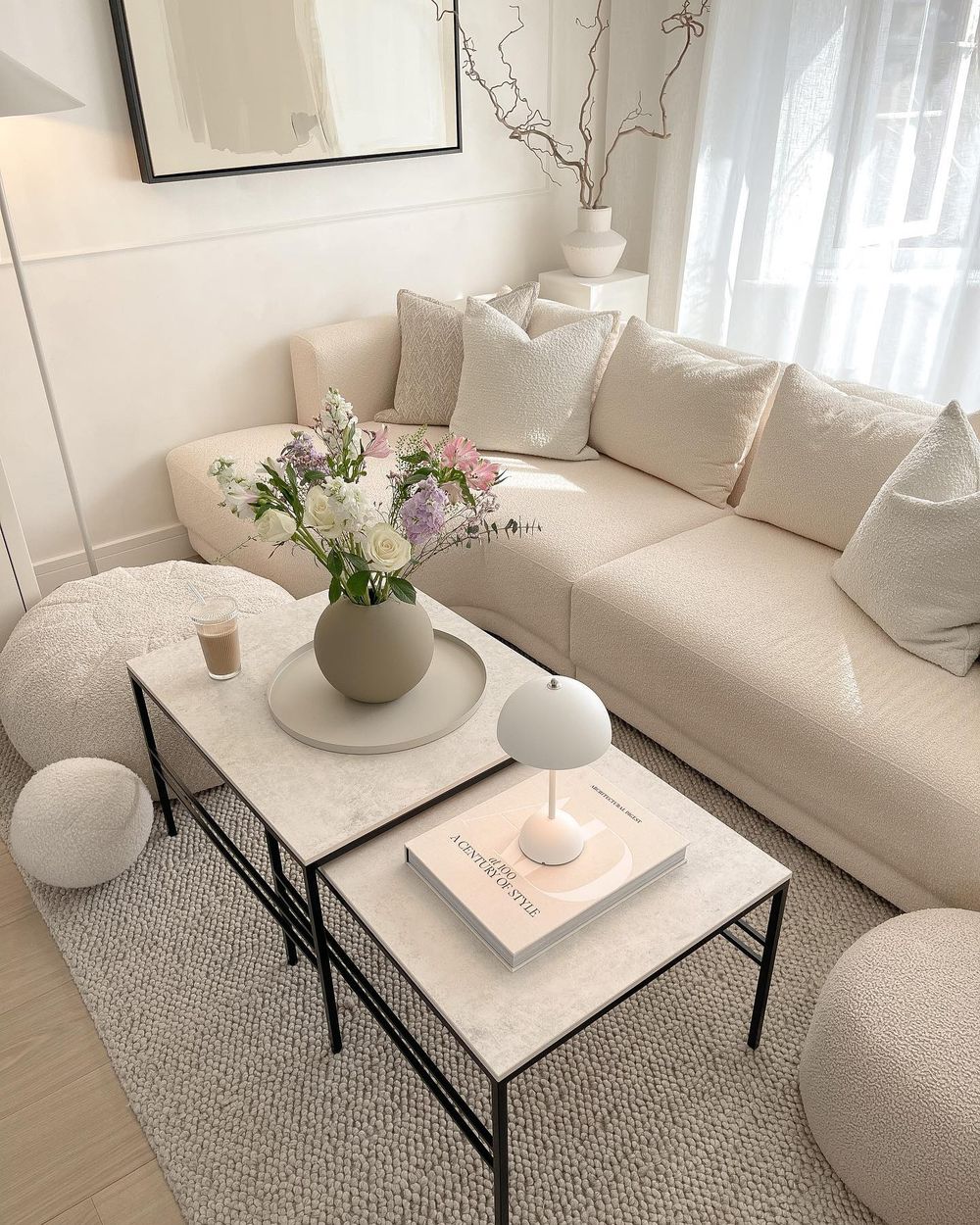 Here are two examples of how bouclé sofas can work in small spaces and small living rooms.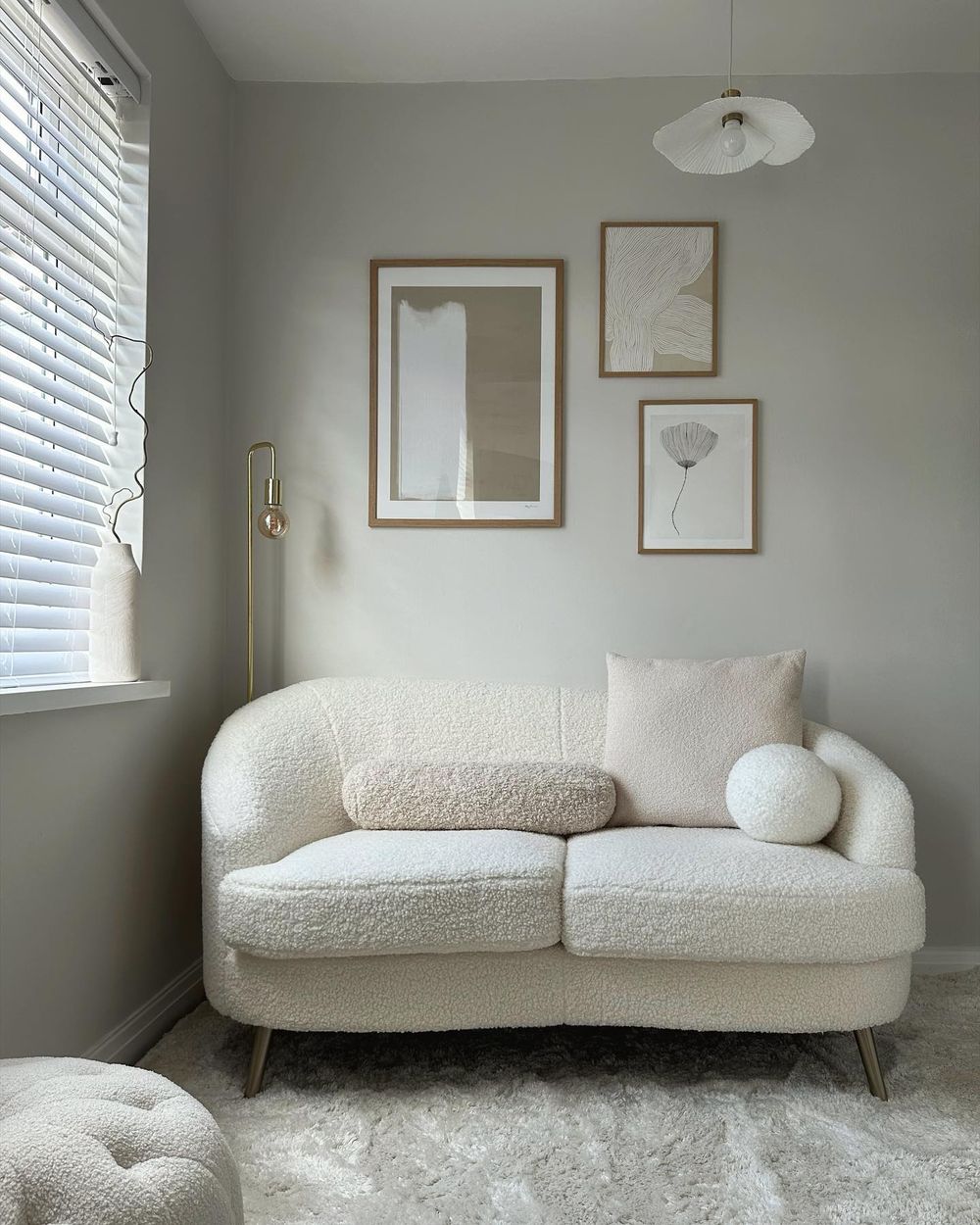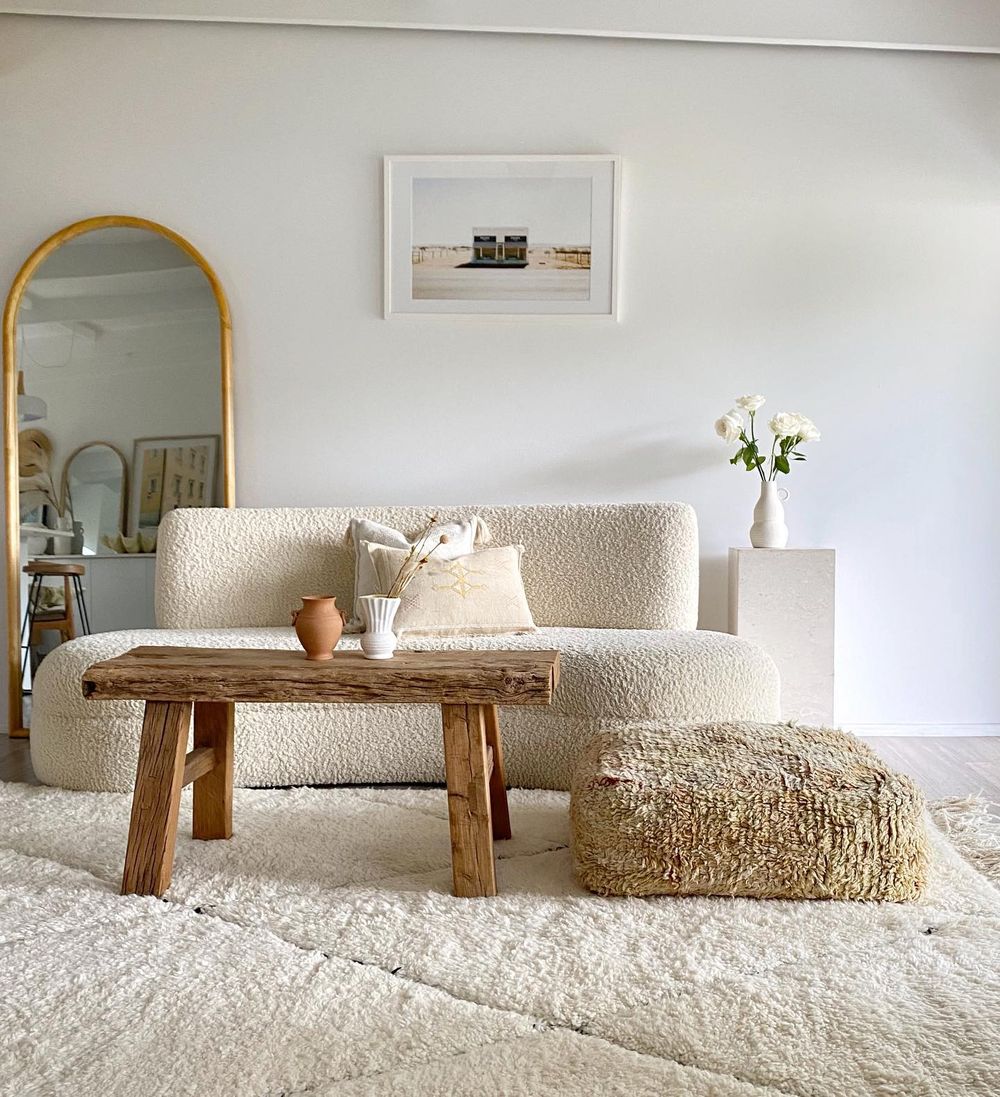 This beige bouclé sofa looks stunning paired with two matching bouclé accent chairs!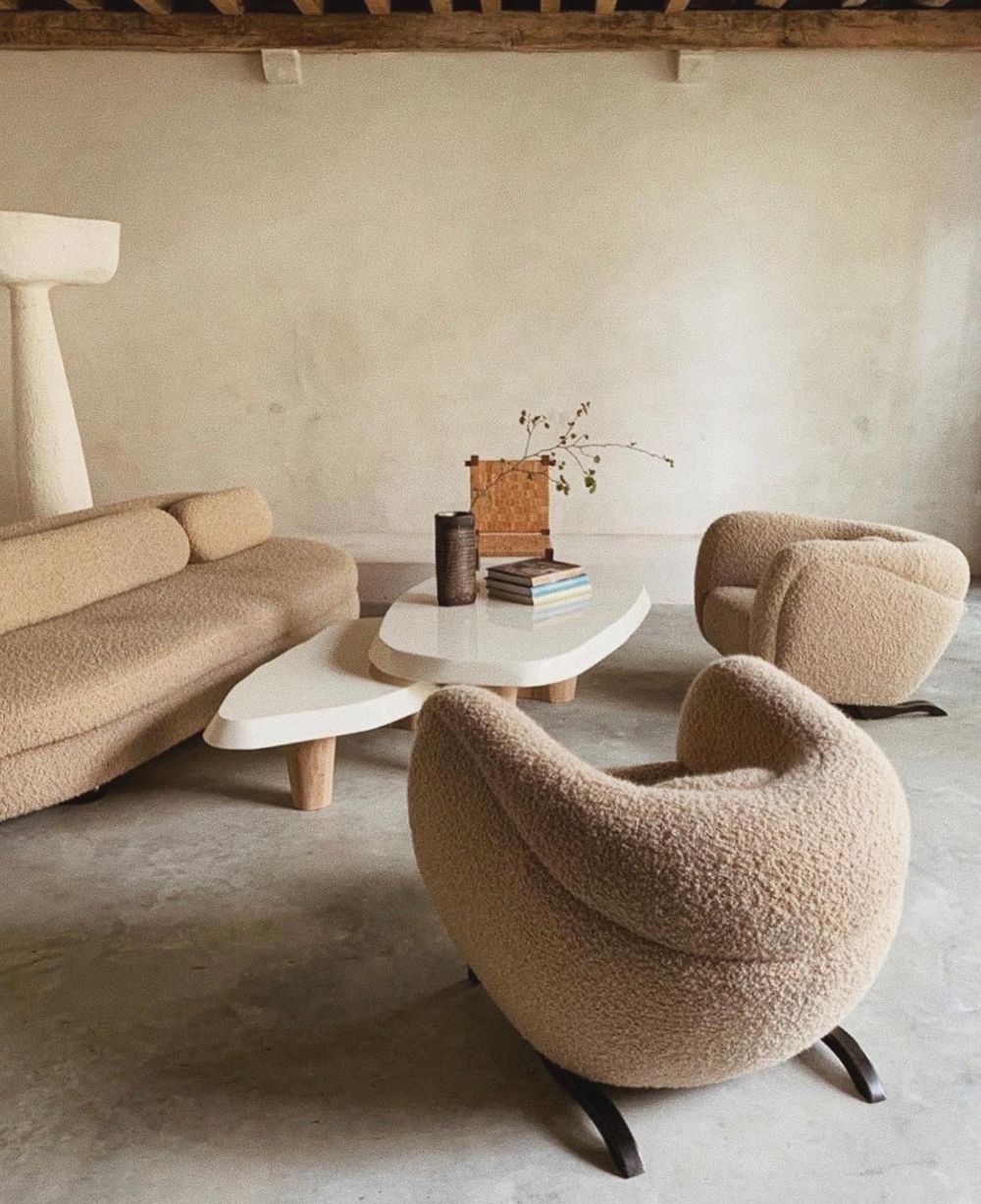 This is a bespoke bouclé sofa with a more rigid design.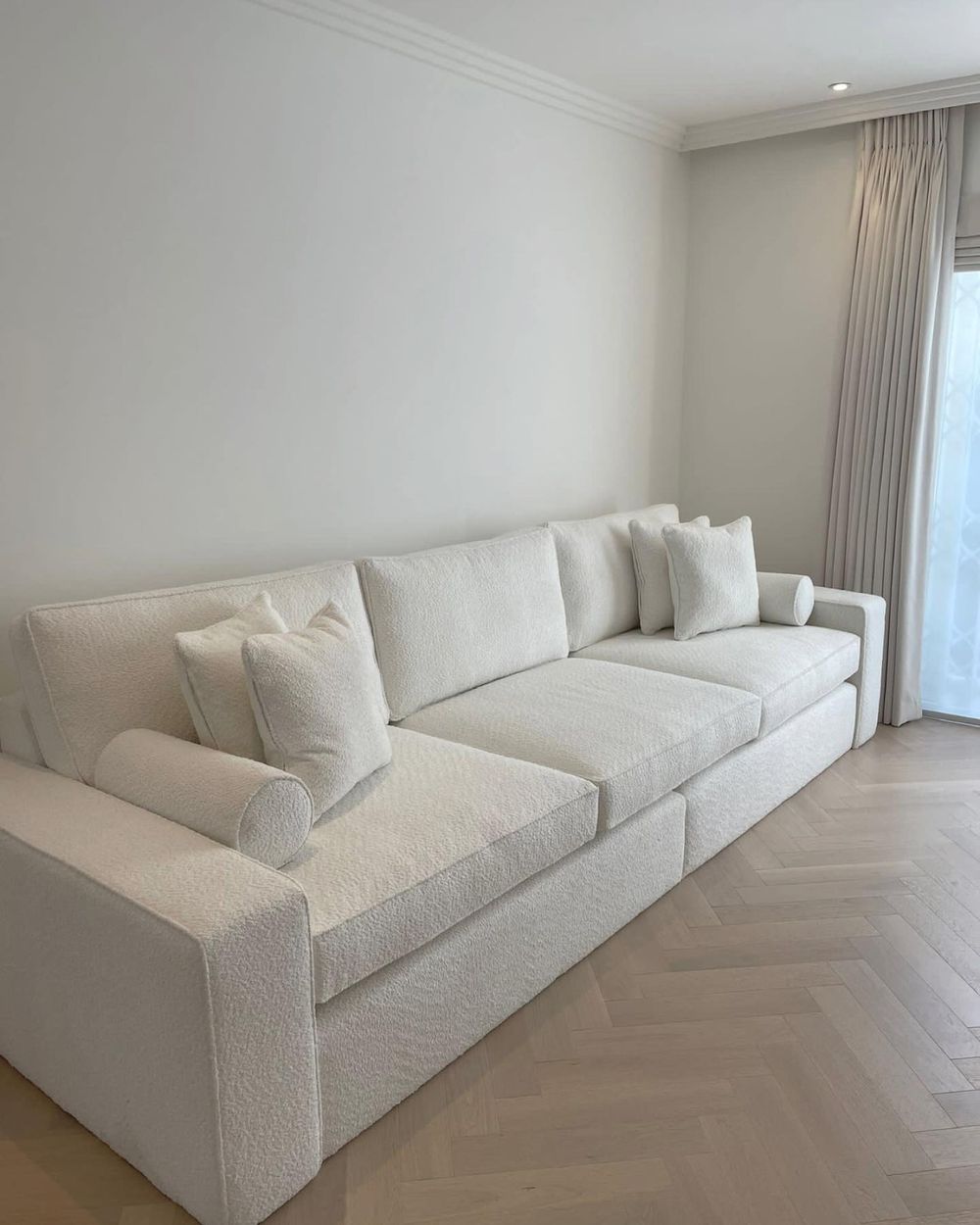 This Australian living room has an ivory bouclé sofa and a beige marble coffee table. It's a dreamy neutral design!
Is Bouclé Furniture Right for You?
Bouclé furniture has been experiencing a surge in popularity recently, captivating homeowners and interior design enthusiasts alike. There are several reasons why bouclé furniture, including sofas, has become the talk of the town.
Firstly, bouclé fabric is known for its irresistible texture. With its looped, curly yarns, bouclé creates a unique and visually intriguing surface that adds depth and character to any piece of furniture. This distinct texture not only provides a tactile experience but also adds luxury and elegance to a space.
Bouclé furniture embodies a timeless and classic aesthetic. Its textured appearance and softness evoke a sense of nostalgia, reminiscent of mid-century design and the iconic looks of renowned interior designers. This blend of nostalgia and contemporary appeal makes bouclé furniture a versatile choice that can seamlessly integrate into various interior styles, from modern to Scandinavian and even bohemian.
Bouclé fabric offers practical benefits. Its tightly woven construction makes it durable and resistant to wear and tear, ensuring that bouclé furniture can withstand the test of time, even in high-traffic areas of the home.
Bouclé's inherent ability to resist stains and repel spills makes it an excellent choice for families with children or pet owners who want furniture that is both stylish and easy to maintain.
What do you think about bouclé sofas?