If you're trying to decorate the interior of your home or office, it's best to focus on a specific theme that your new sofas will fit into. Choosing a yellow sofa will allow you to put together an attractive, modern decorating style without much effort since most other items in the room will automatically complement it nicely.
Yellow is a bold design choice for your living room or family room. But it's a good one! Keep reading to find out more about the absolute best yellow sofas that are right for your interior decorating needs!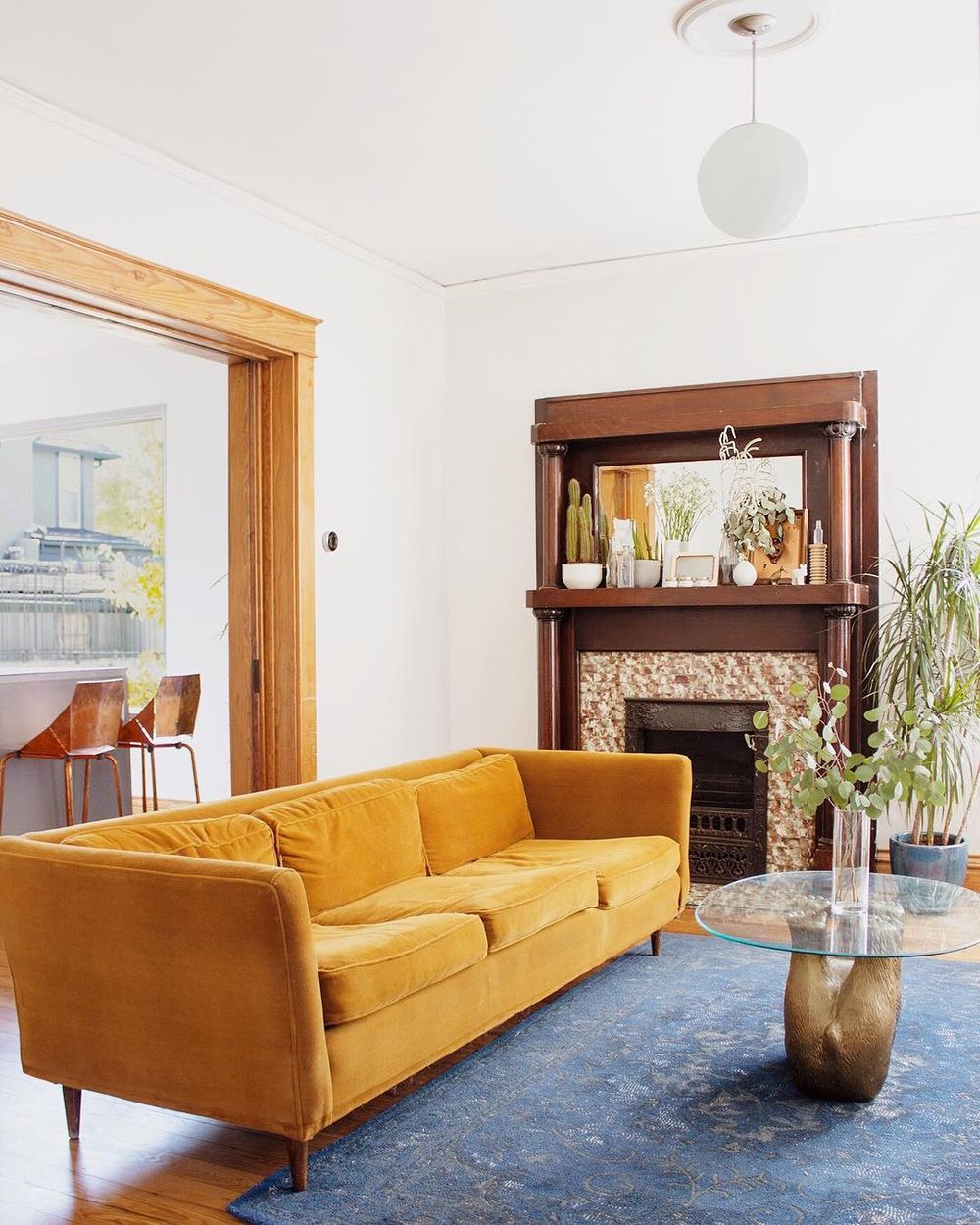 Where to Buy Yellow Sofas Online
If you're going to buy a new sofa or a loveseat, consider going with a light, happy color—we recommend sunny yellow. Yellow is one of those shades that can be either subtle or totally eye-catching. We already shared the best mustard yellow sofas, but today we'll share some sofas with brighter fabric upholsteries.
The room's vibe will depend on which shade of yellow you choose; lighter yellows can make a room seem larger and airier while deeper yellows can make a space feel cozy and warm. Yellow is a very welcoming hue; it's often found in nurseries as well as children's rooms.

Butter Yellow Sofas
Sofas come in many colors, but none have captured our imagination like a buttery yellow sofa. An instant refresh, these bright seats pair perfectly with most standard backgrounds. White walls? Yes! Red bricks? You bet! Stripes and checks and floral prints too! There's really no limit to what you can do with a butter yellow sofa in your living room.
Modern Yellow Sofa Decorating
Interior designers often look to add color to their modern and contemporary designs. When a designer wants to add some vibrant colors to a room, they'll often consider using one of a few power colors that tend to be associated with specific emotions or styles.
Yellow is definitely one of those colors – and it's often used in bolder shades than other softer hues. Yellow is also considered one of nature's most prevalent colors, and even though we see it everywhere during warmer months, there's plenty of it during cooler months as well.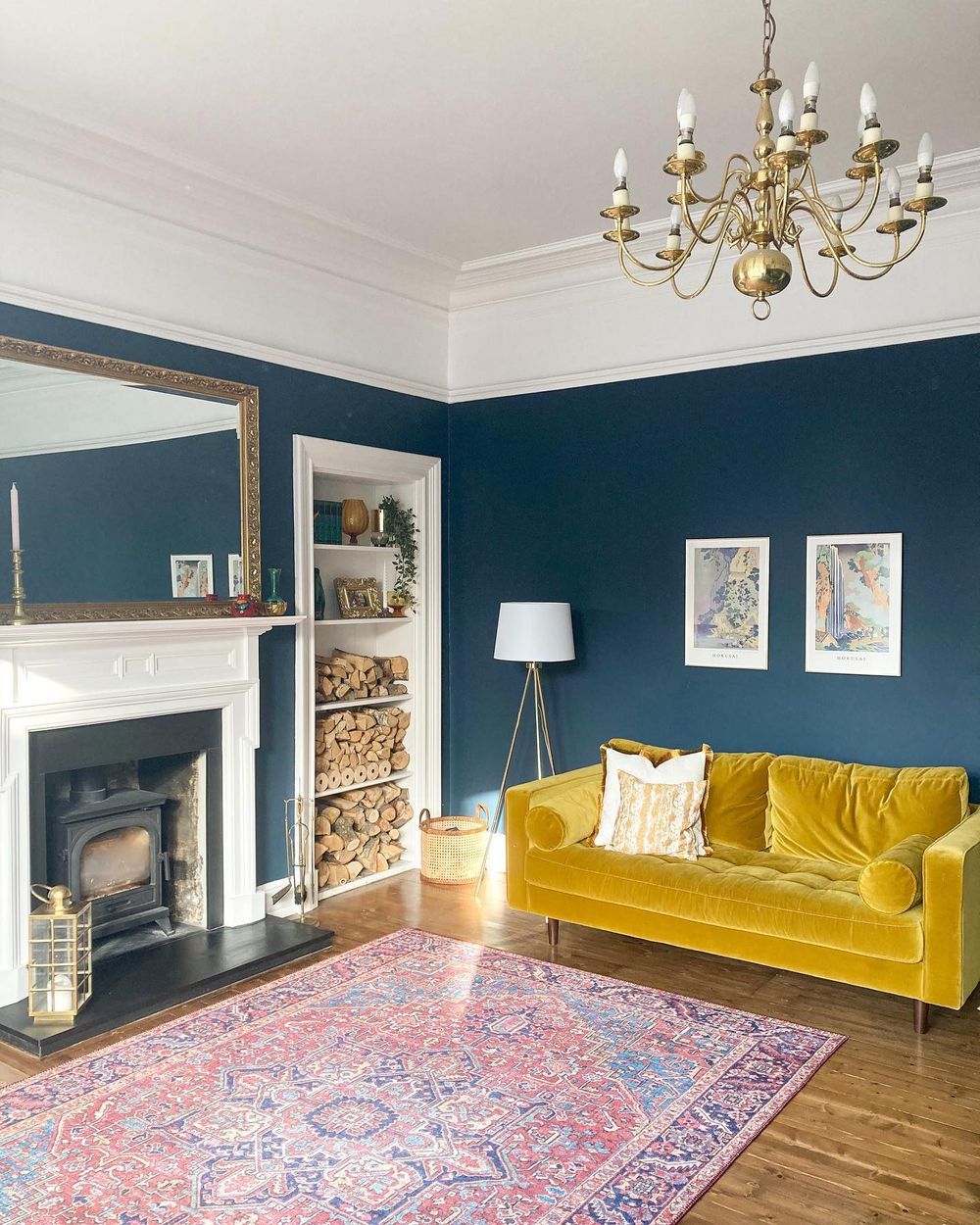 The best way to incorporate this sofa into any space is to add it as an accent piece. Accent pieces can be scattered around your home like flowers in a garden, taking center stage in some places but blending in seamlessly with others—like how you might use pillows on couches or chairs to highlight certain areas or hide others.
What Does Yellow Furniture Symbolize?
It's seen as being friendly, welcoming, and happy. If you're looking to make a bold statement with your furniture, then you can't go wrong by choosing yellow furniture. It's also great if you want to brighten up dark rooms or create contrast against other colors like black or white.
Yellow Sofas In the Living Room
Your living room is a place where you can kick back with friends and family without looking too dressed up. These sofas fit well into these types of environments because of their vibrant color, which suggests an atmosphere of happiness and camaraderie.
What Goes Well With a Yellow Sofa?
It's just a fact of life that certain colors look great together. So what does a yellow sofa look best with?
Add red or white chairs to create contrast with a bright yellow couch. Yellow is such an eye-catching hue that you want to minimize distractions around it; pairing it with bolder hues helps tame its intensity while adding interest at the same time.
Have fun mixing and matching different pieces until you find something that works!