I have to say that the design from the 1950s and 1960s is one of my favorites. It was a time period of beautiful interior design, uniquely modern furniture, and practical decorations. Today I'm going to share the best mid-century modern living rooms to inspire you as you go about decorating your home. If you love Mad Men and Nouvelle Vague films from the 60s, you'll love these gorgeous mid-mod spaces.
Mid-century modern decor uses dark wood furniture very often. The furniture design was influenced by Scandinavian modernism. As for decorations, you'll see lots of mod table lamps, arc floor lamps, and minimalist artworks. All in all, these living rooms are very practical for hosting guests and lounging around the house.
Mid-Century Modern Living Room Ideas
The most common piece you'll find in our selection of inspiring mid-century modern living rooms is probably a gorgeous mid-century sideboard! The sideboard became incredibly popular during the mid-century period and its legacy lives on. Since it functions as a console table with storage, this is one of the most practical pieces of furniture you can buy for your home.
You'll also see lots of silver arc lamps, white tulip tables, and funky lounge chairs!
Take a peek at our mid-mod living room inspiration below.
White Tulip Table and Silver Arc Floor Lamp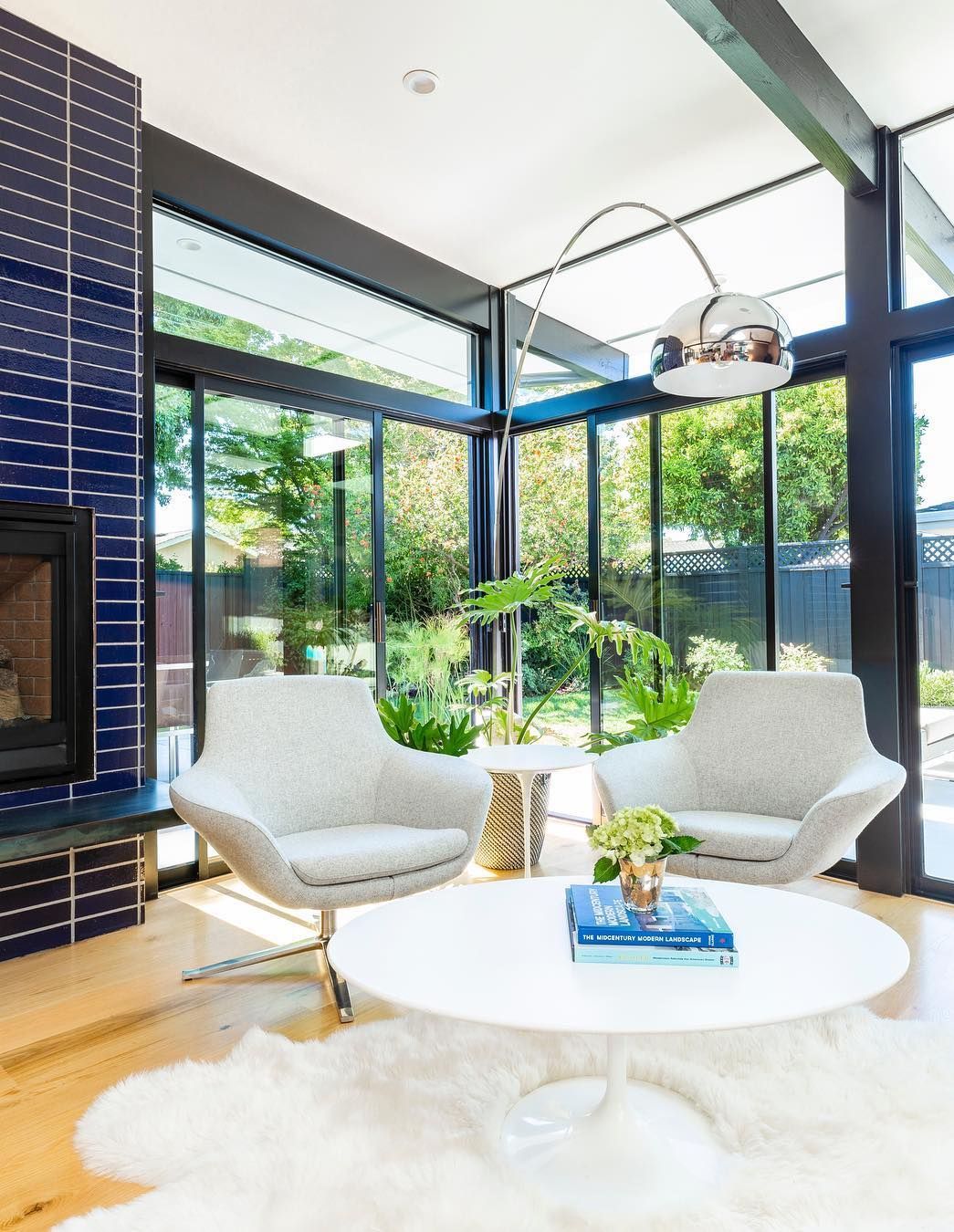 Stone Accent Wall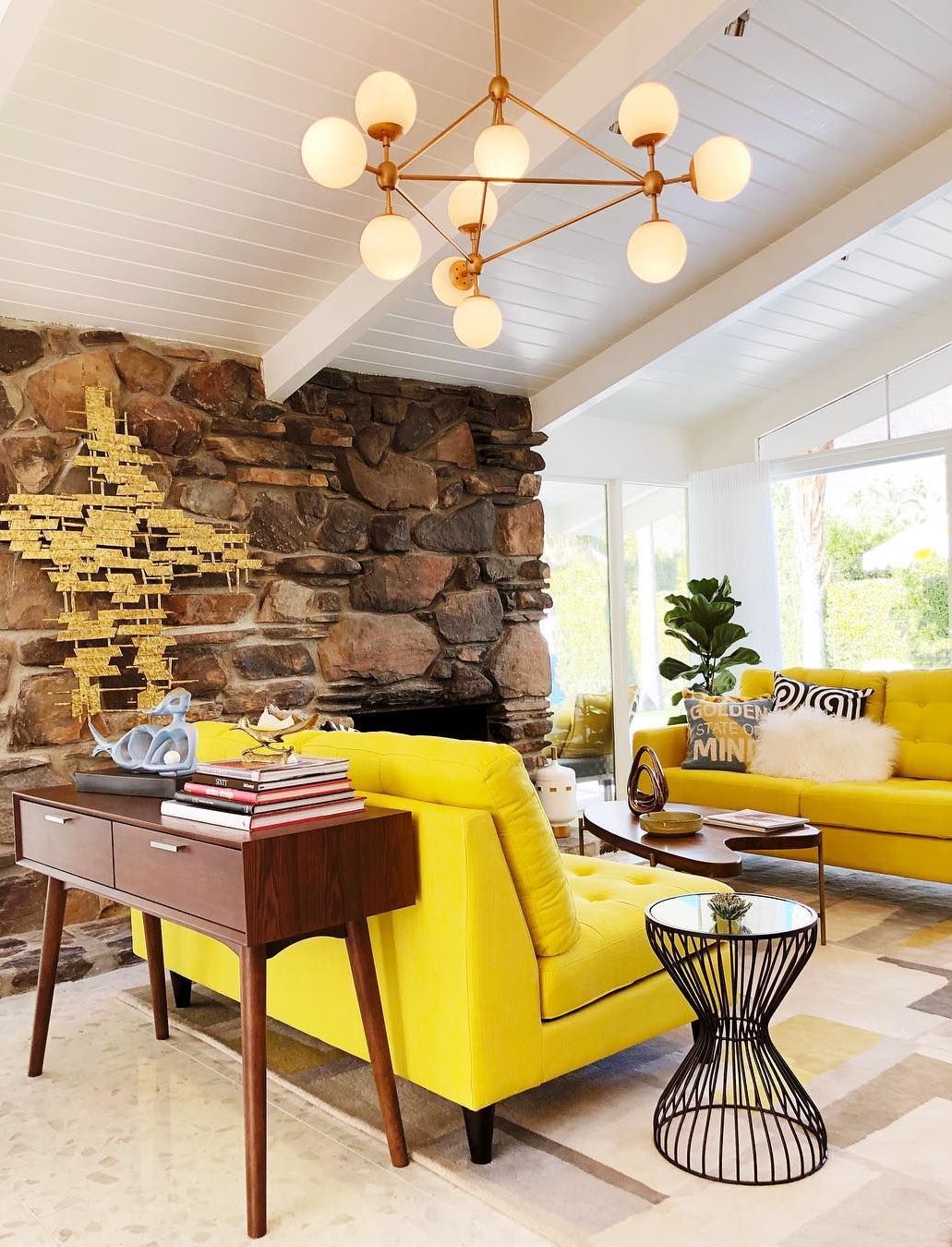 Yellow and Orange Shag Rug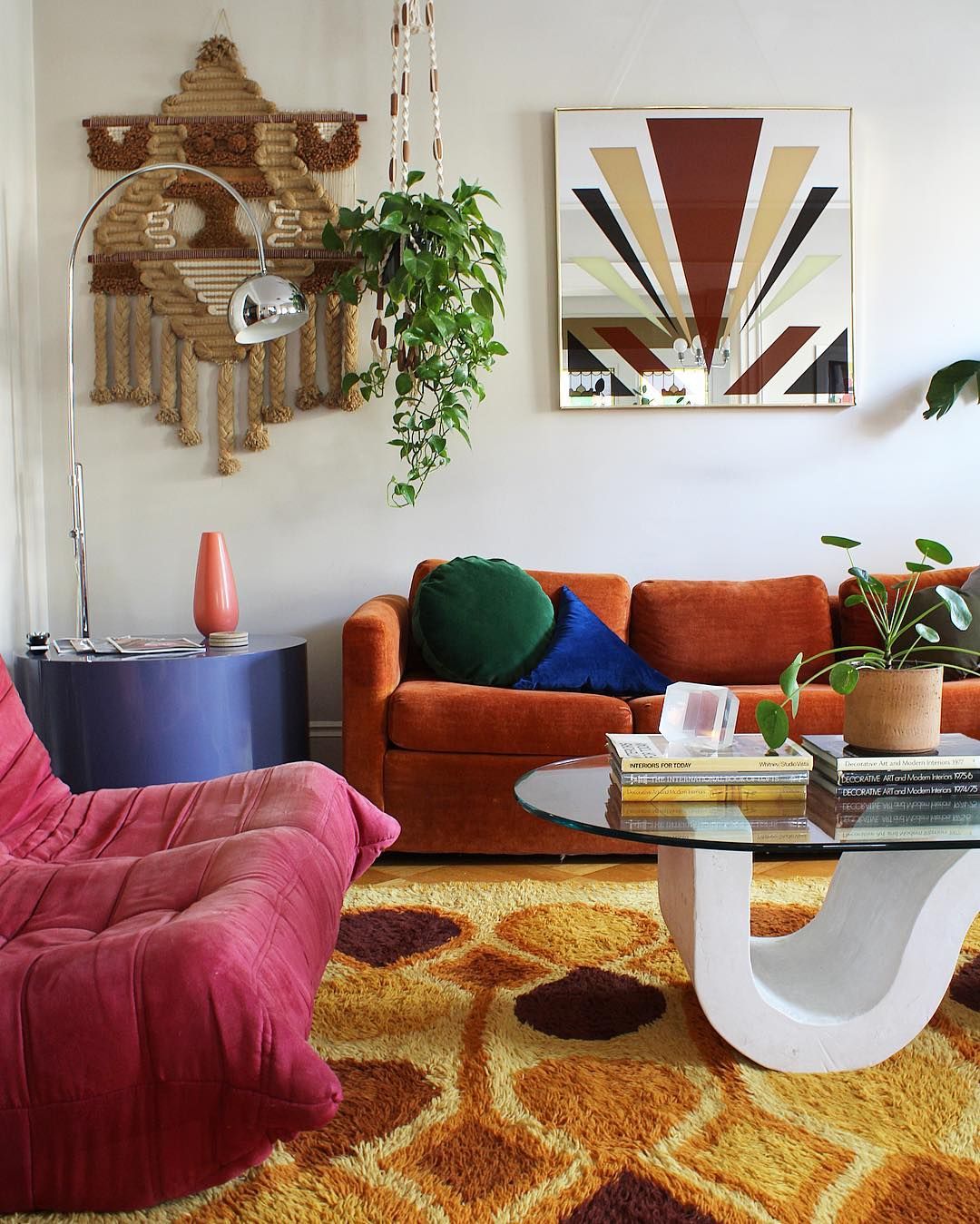 White Wool Accent Chair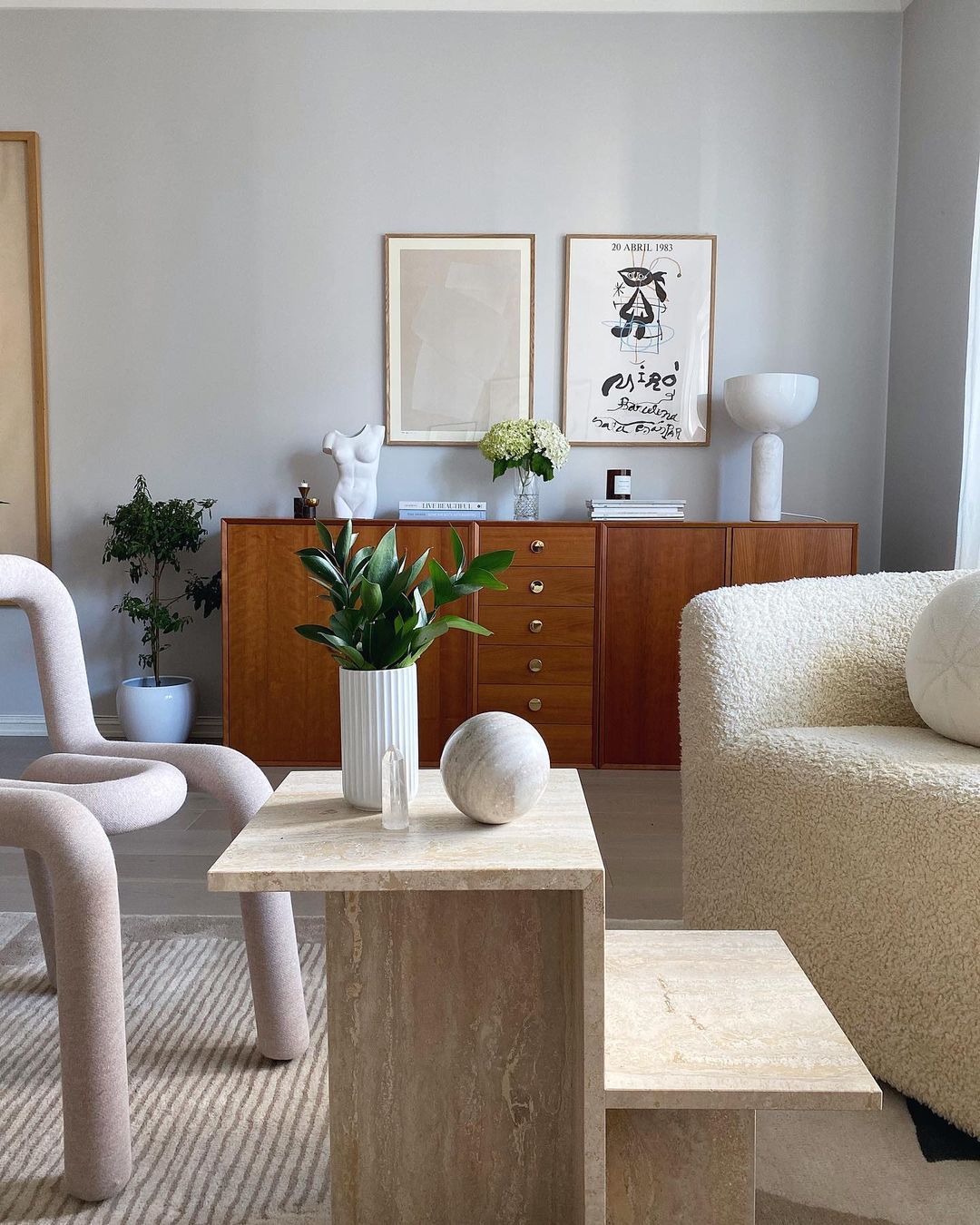 Built-in Wood Bookshelves
Exposed Wood Ceiling Beam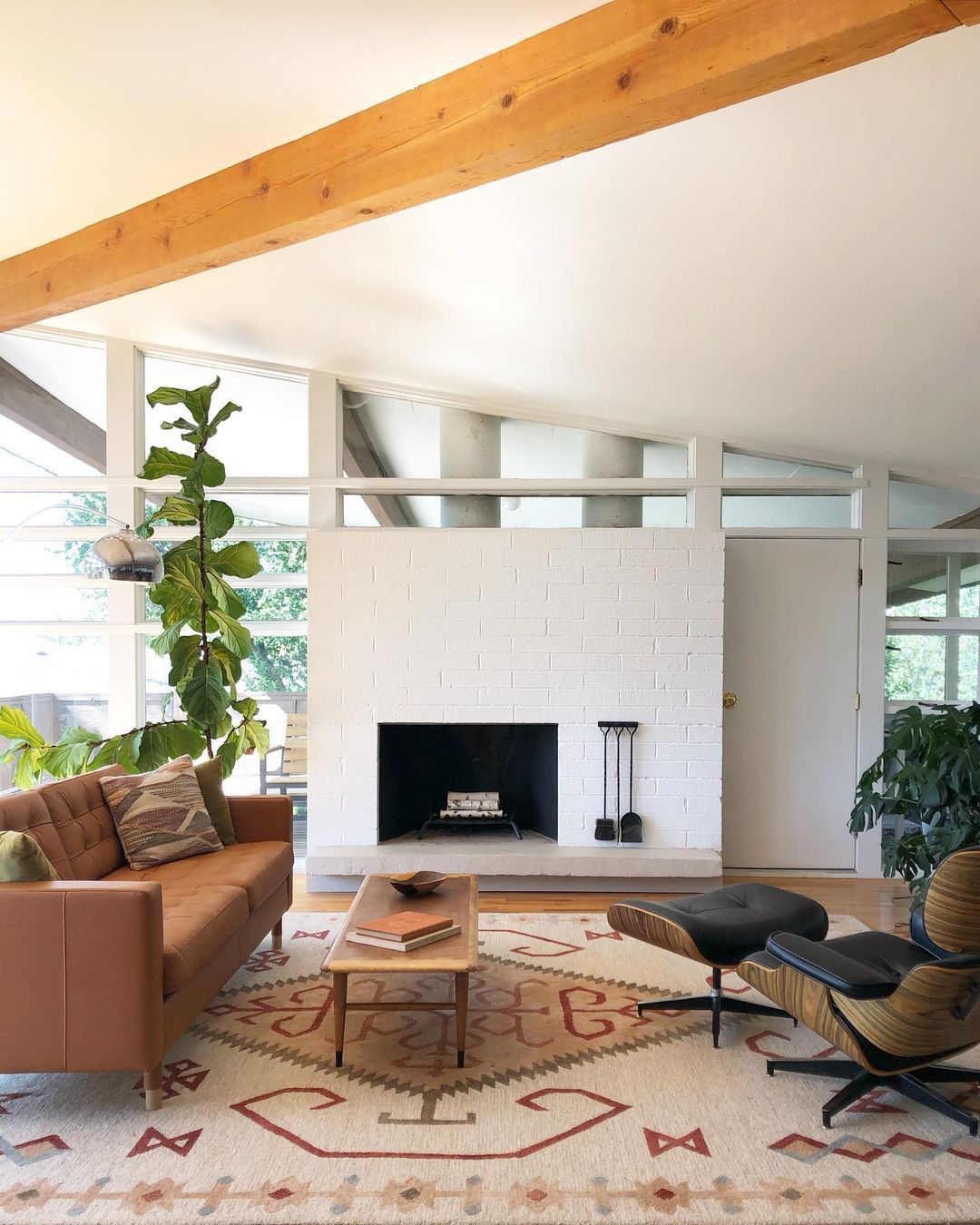 Eames Rocker Chair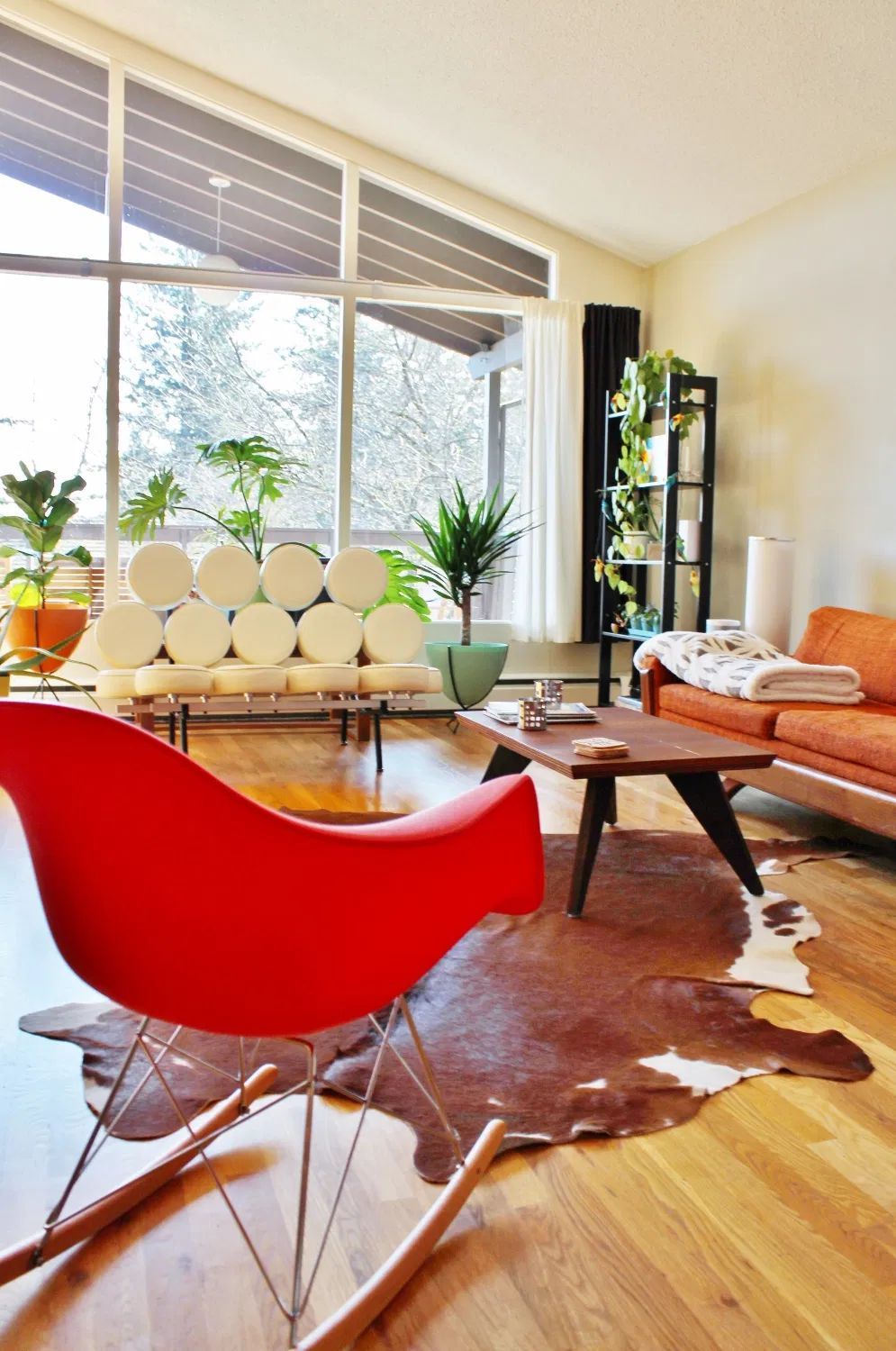 Brown Leather Accent Chair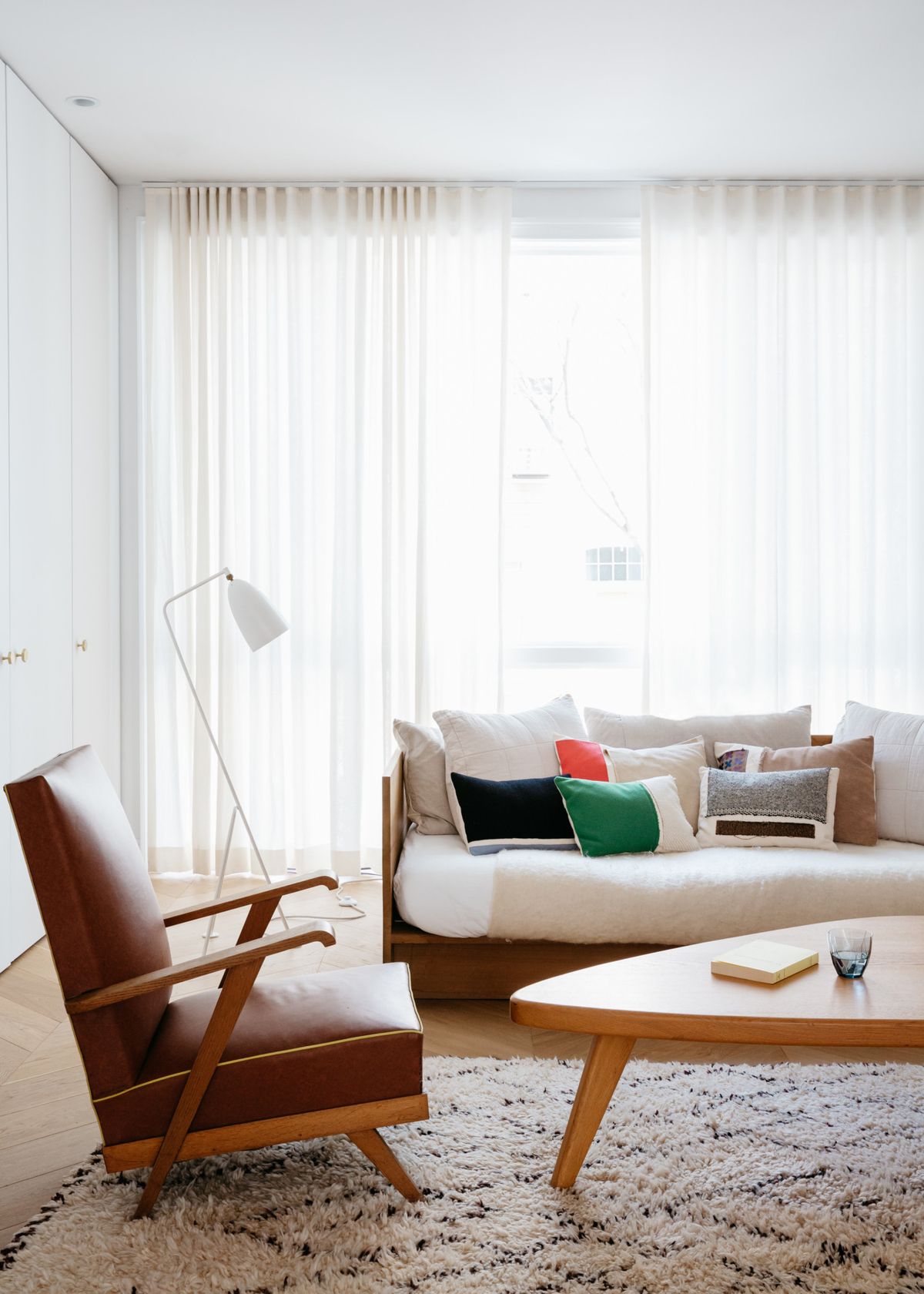 Orange Bertoia Chair
White Shag Rug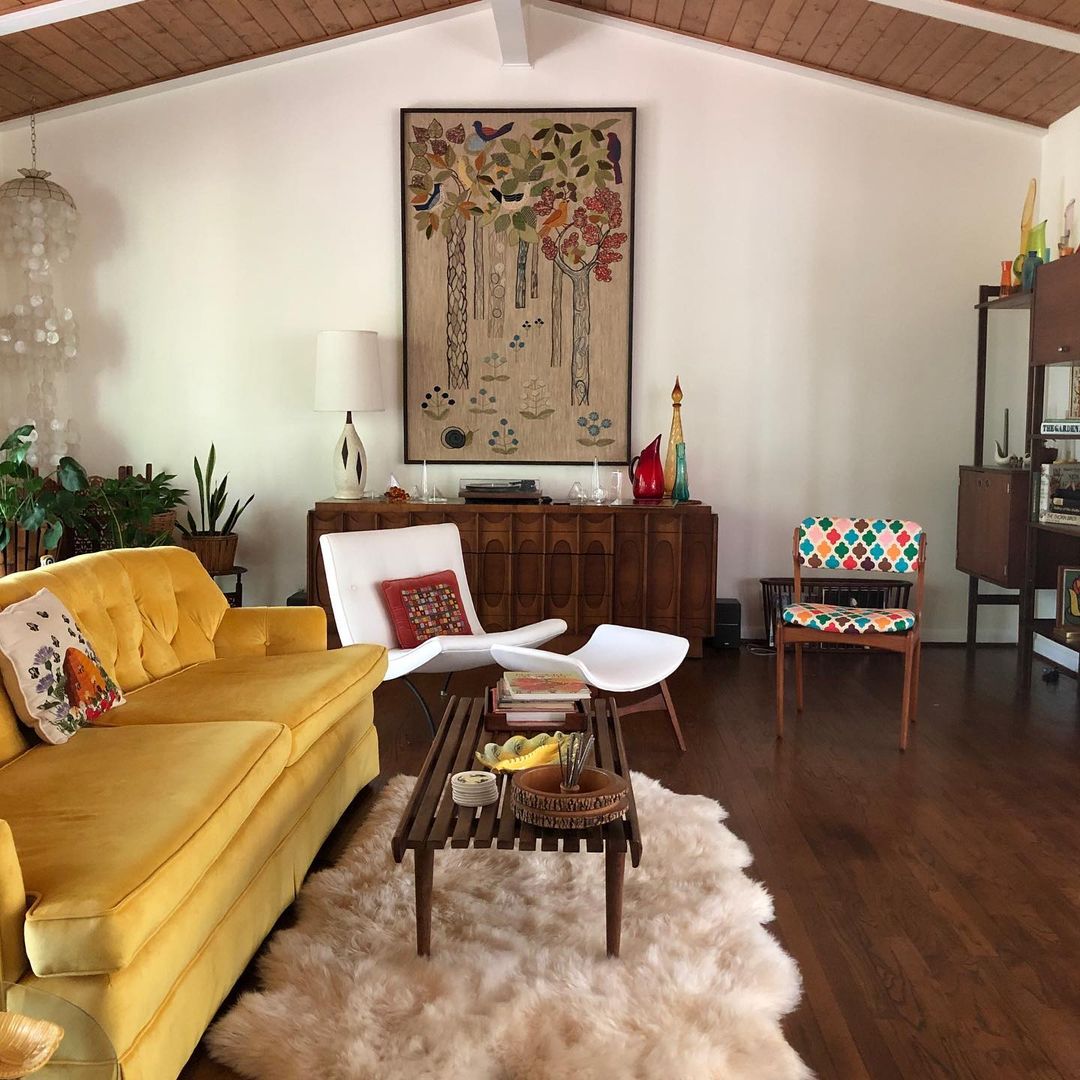 White Tufted Sofa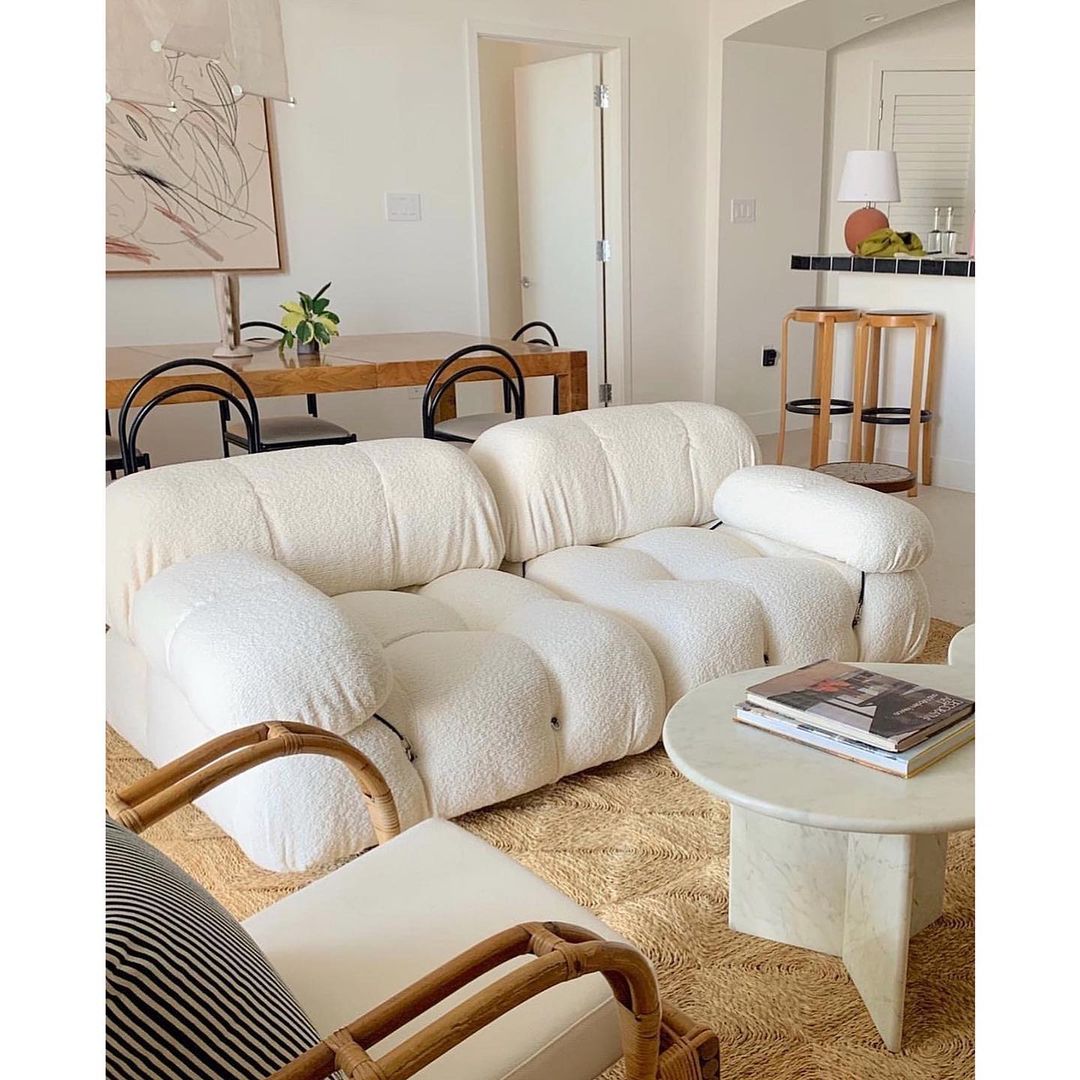 Bright Orange Sofa
Green Sofa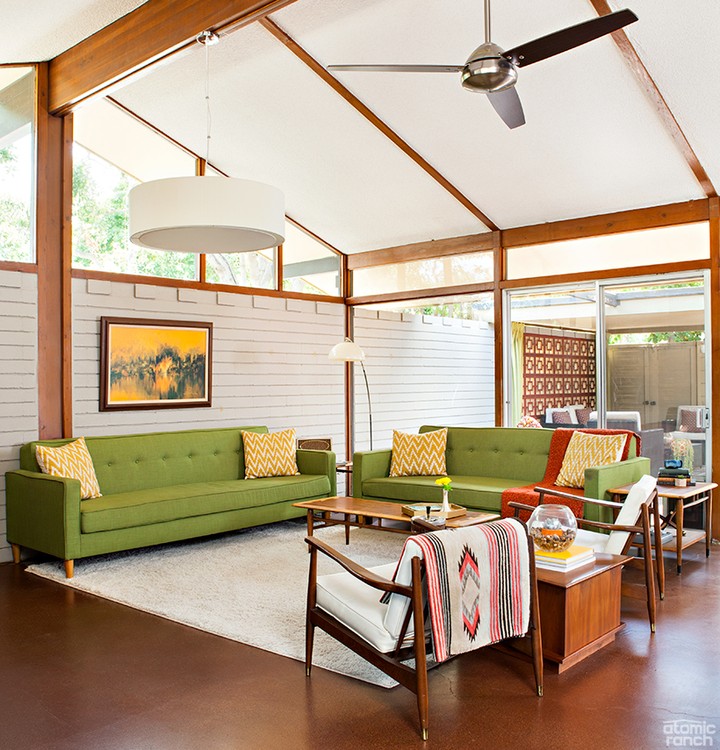 Eames Lounge Chair and Ottoman
The Eames chair is an iconic mid-century lounge chair.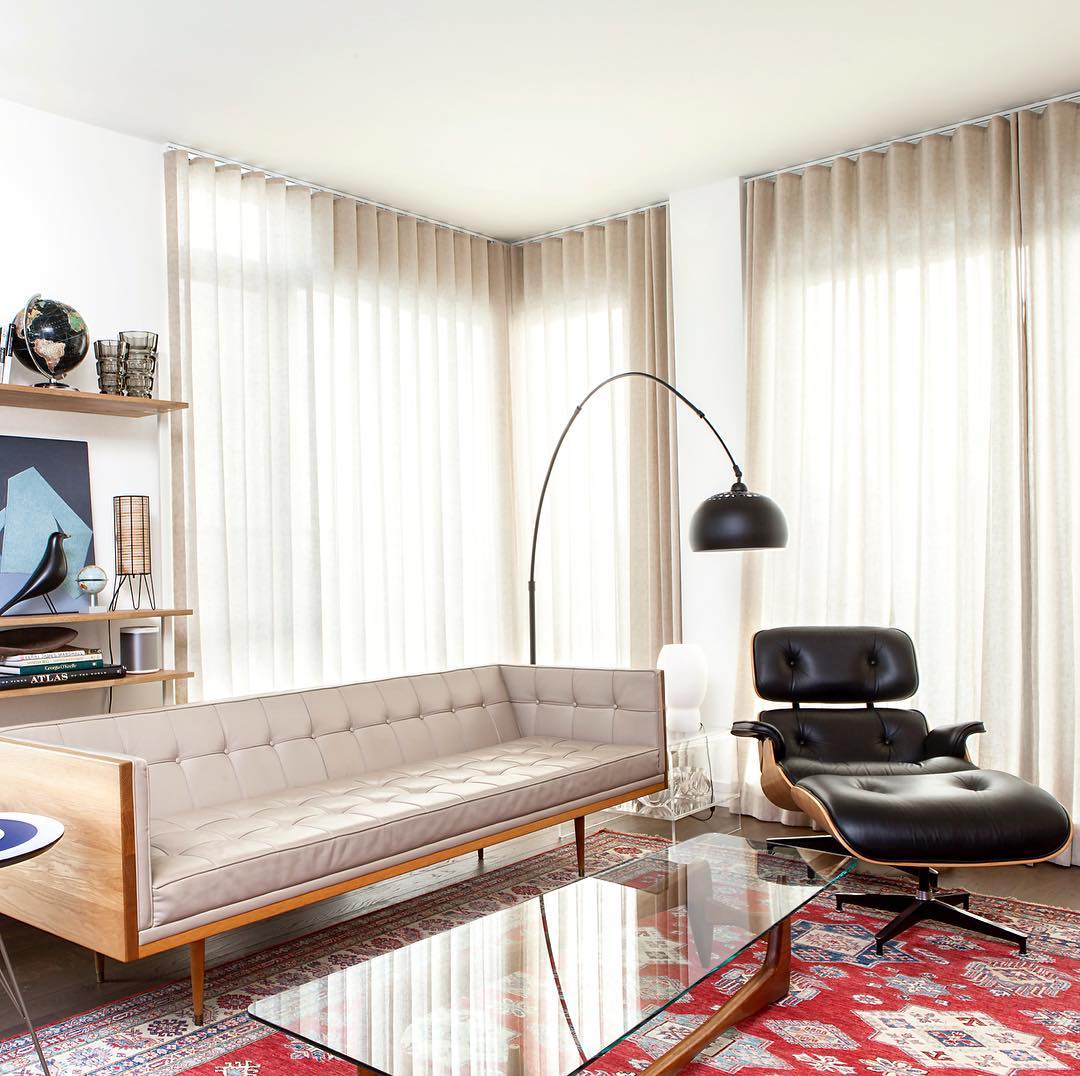 Modernist Artwork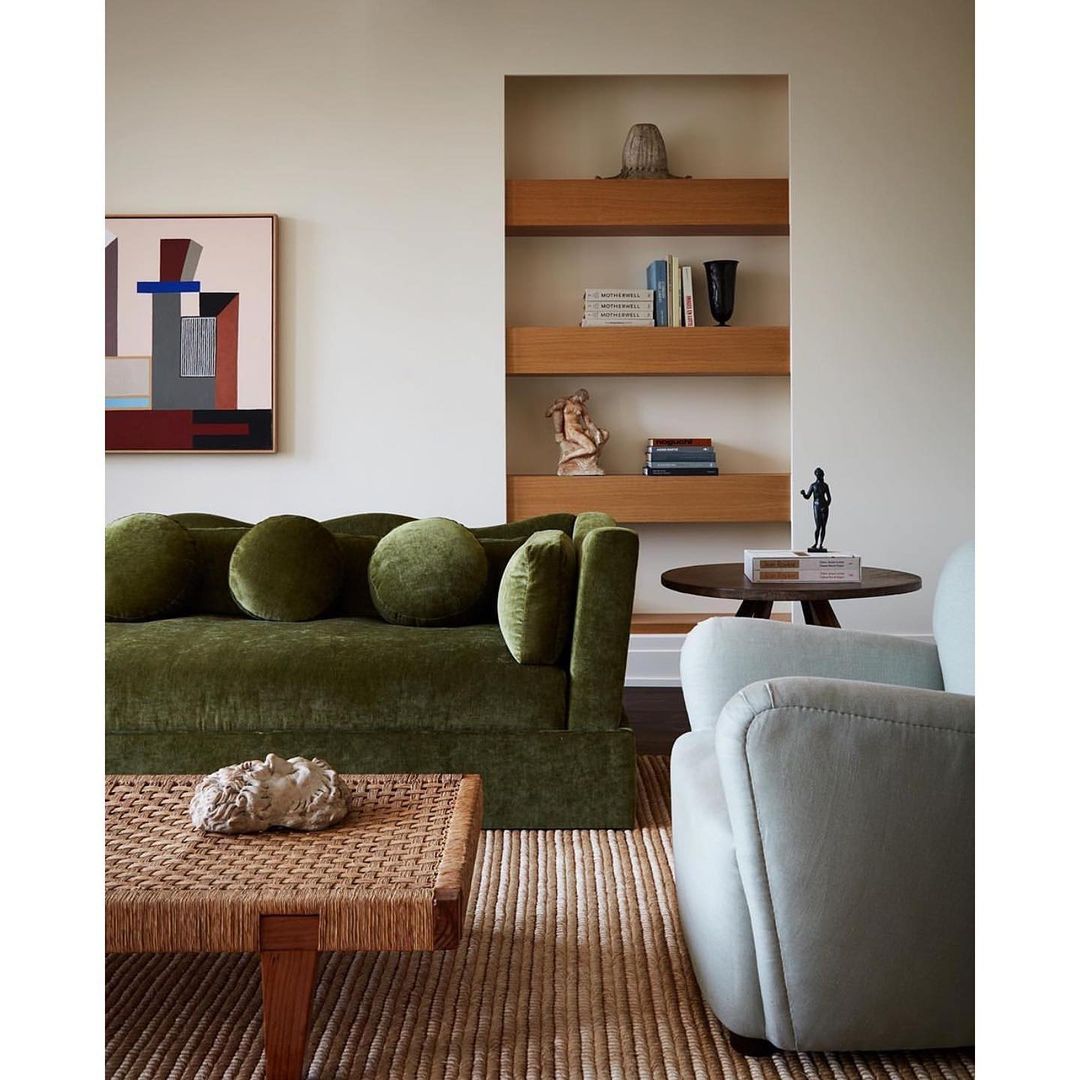 Turquoise Sectional Sofa and Curving Wood Coffee Table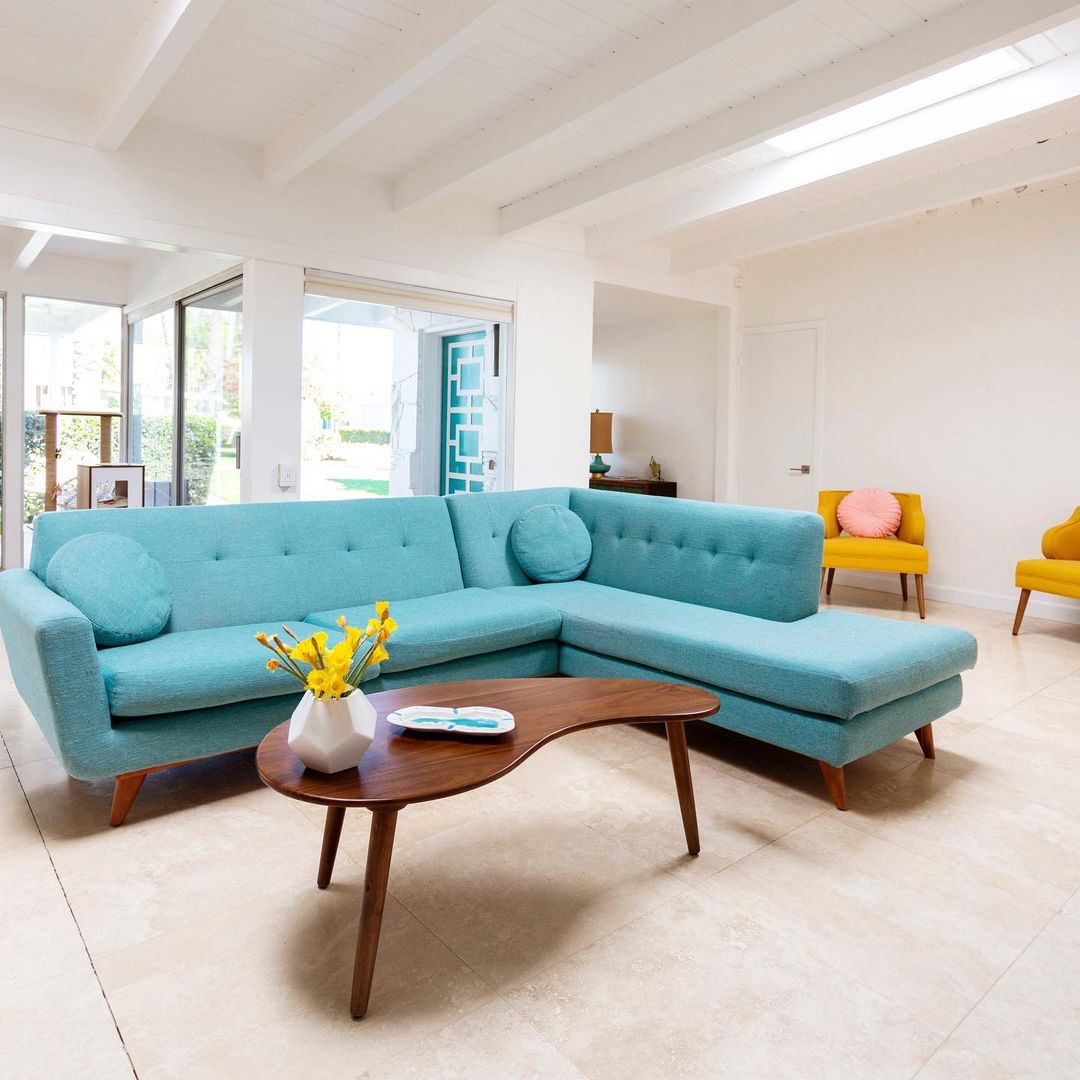 Marble Coffee Table Block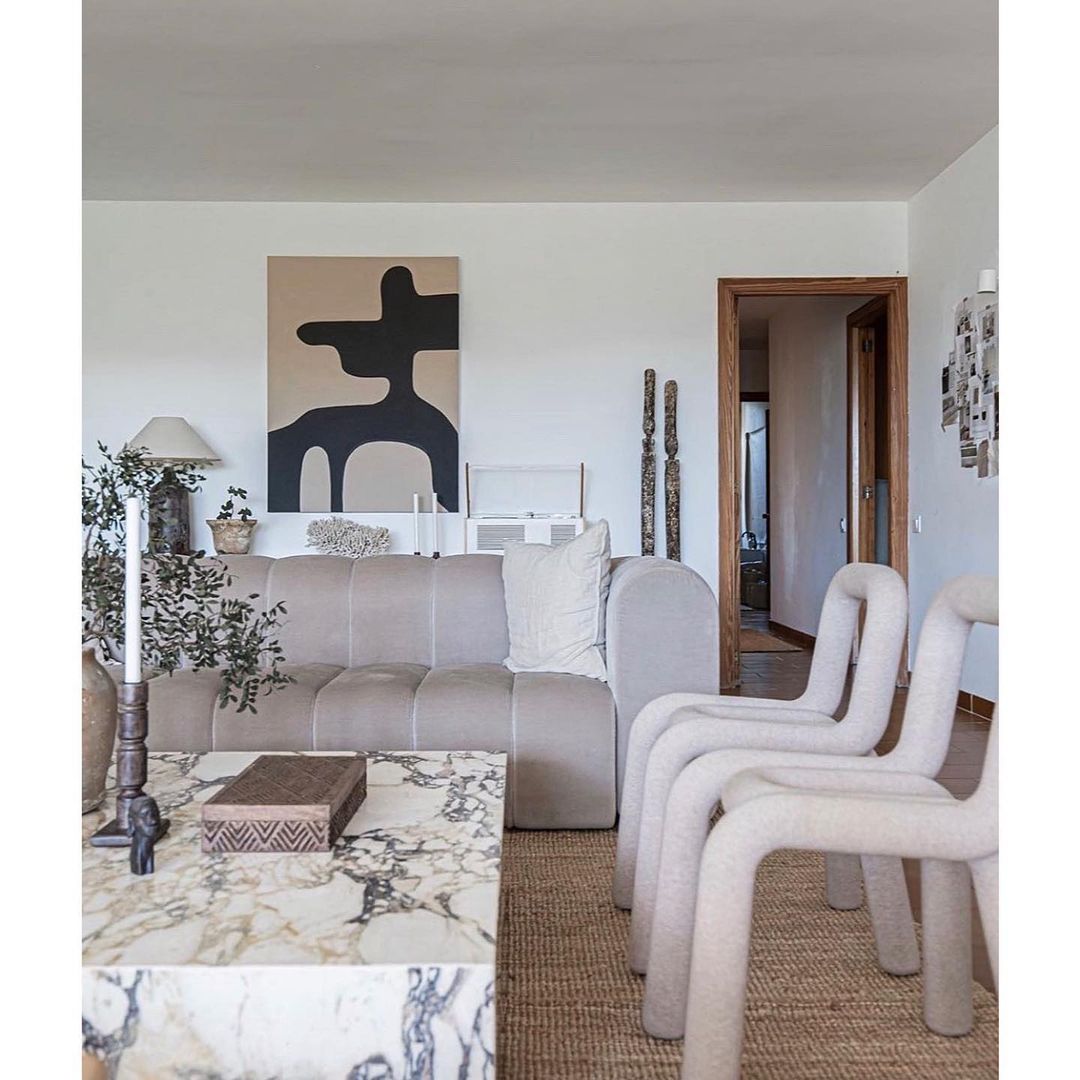 Black Sofa
Living Room with Wood Paneling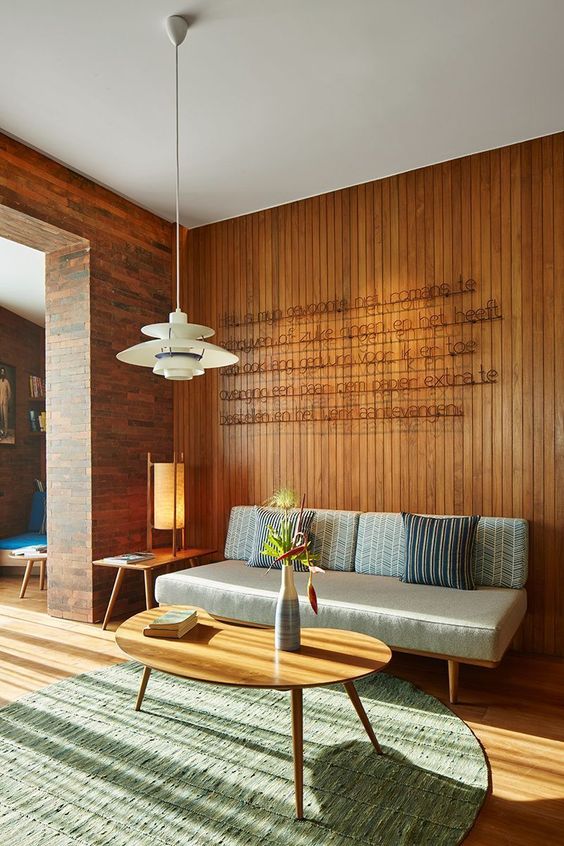 Diamond Cage Pendant Lights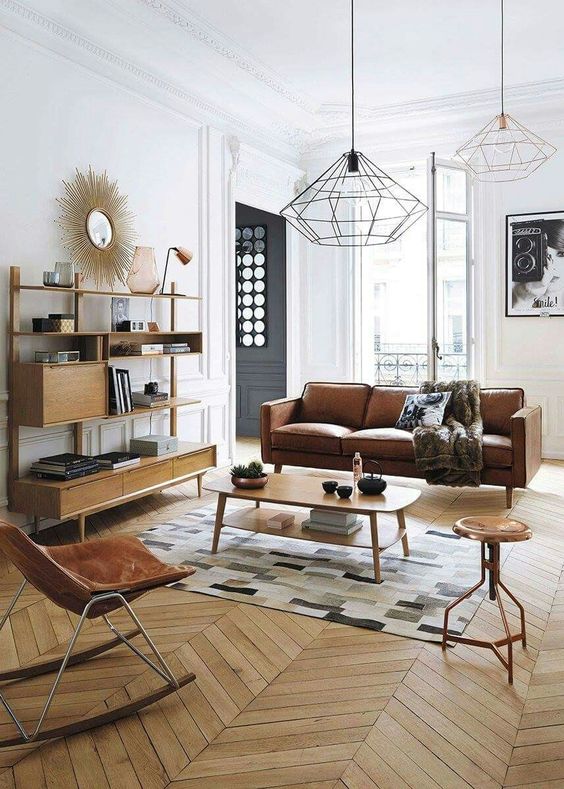 Classic Egg Chair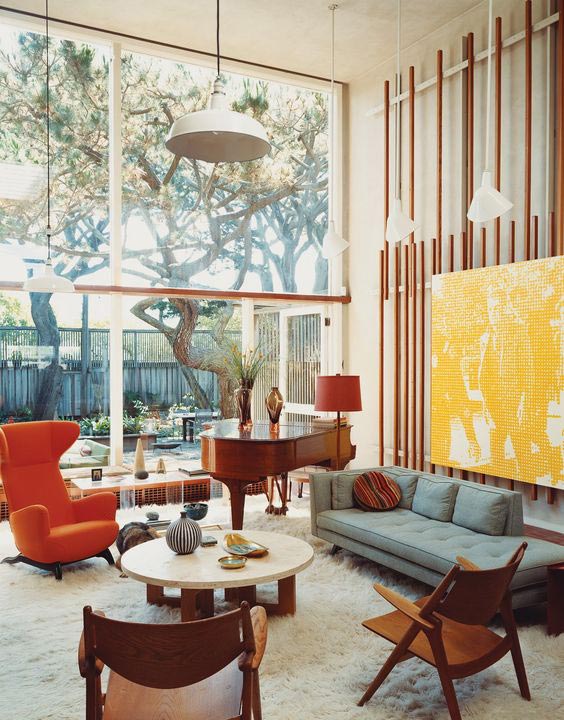 Silver Arc Lamp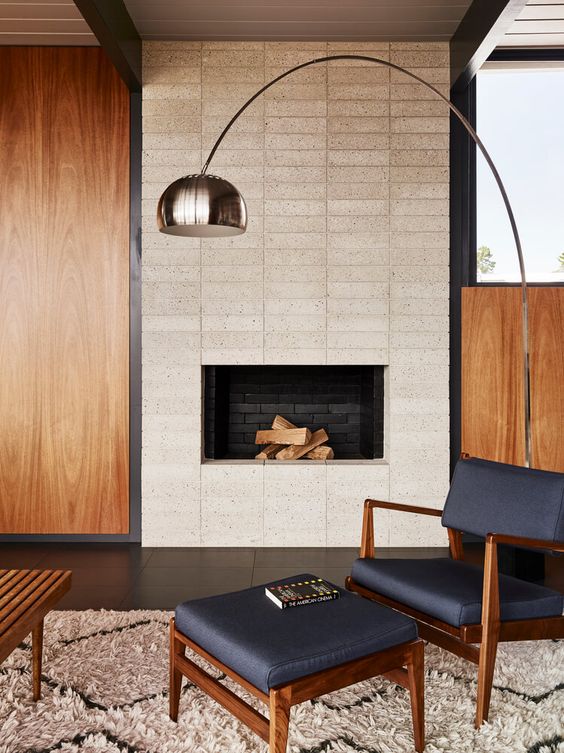 Glass Walls and Paneled Ceiling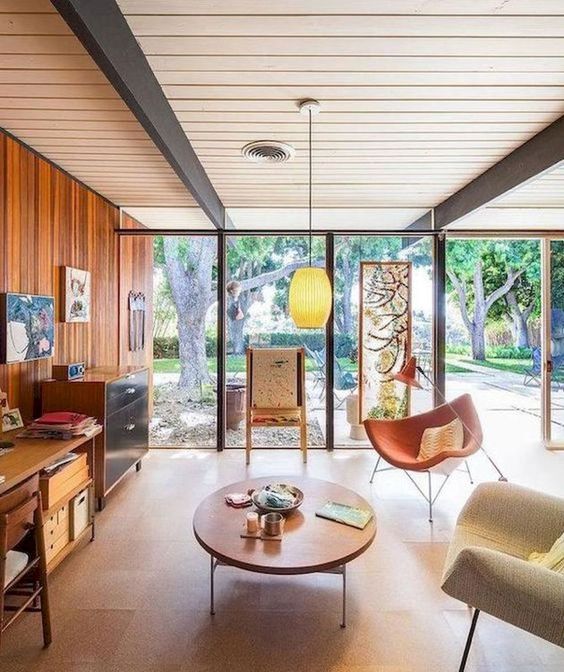 Yellow Walls and Geometric Rug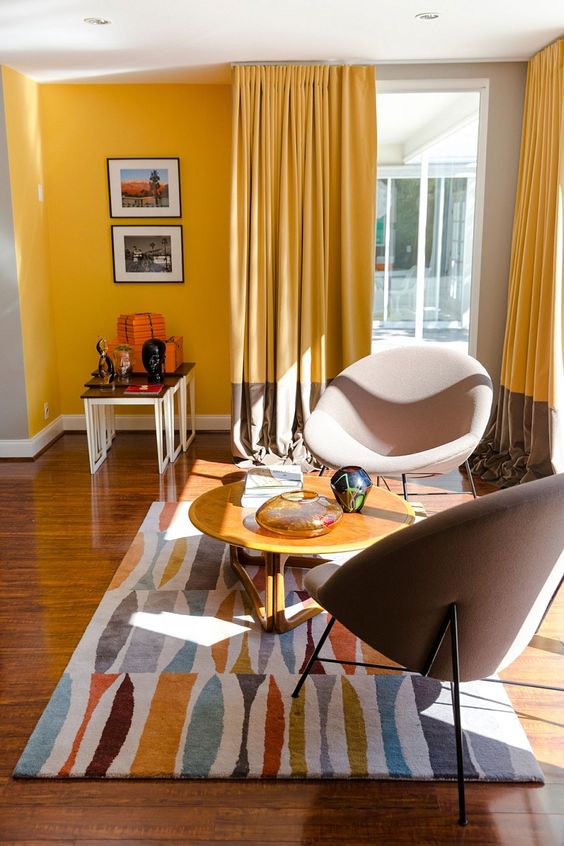 Mustard Yellow Accent Chairs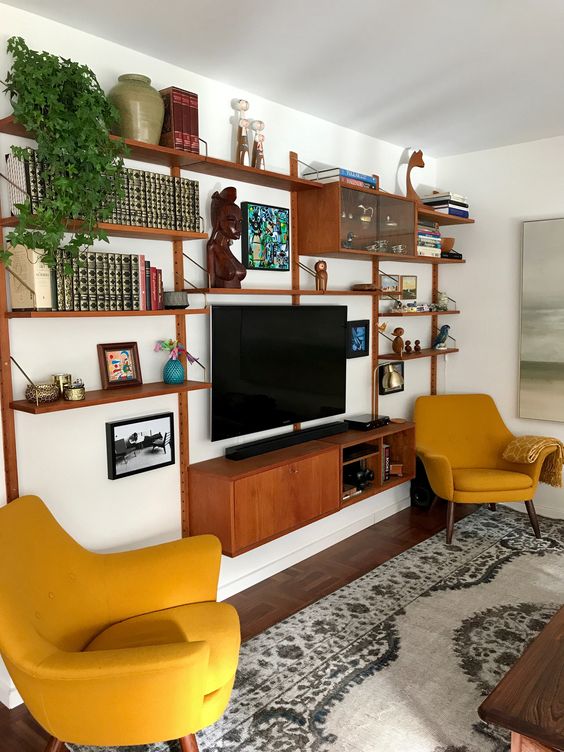 Black Leather Furniture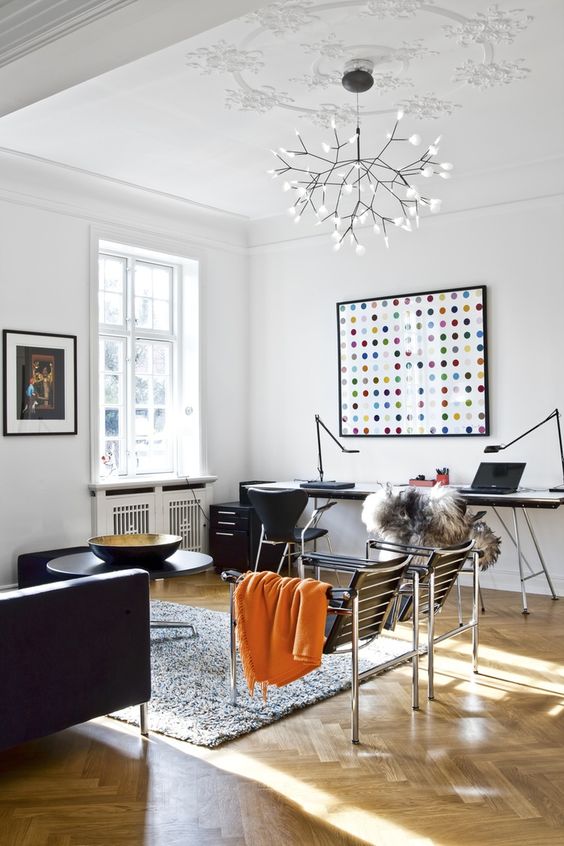 Dark Green Velvet Sofa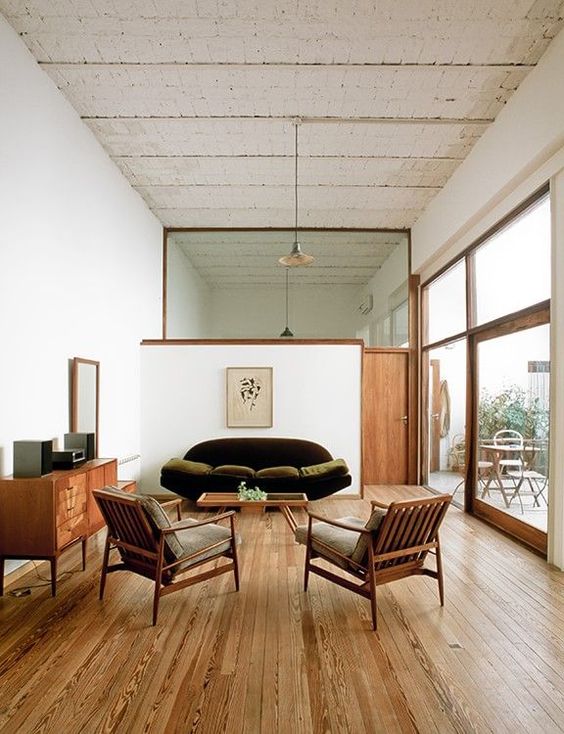 Slanted Ceiling and Green Sofas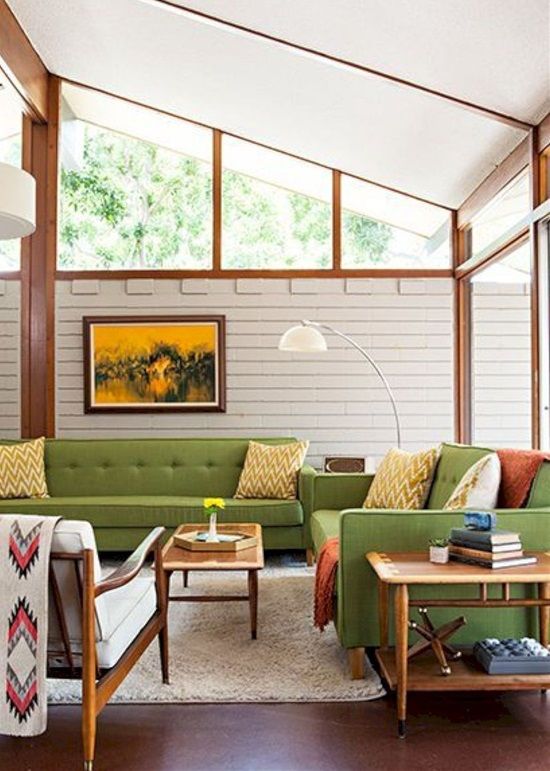 Teal Blue Couch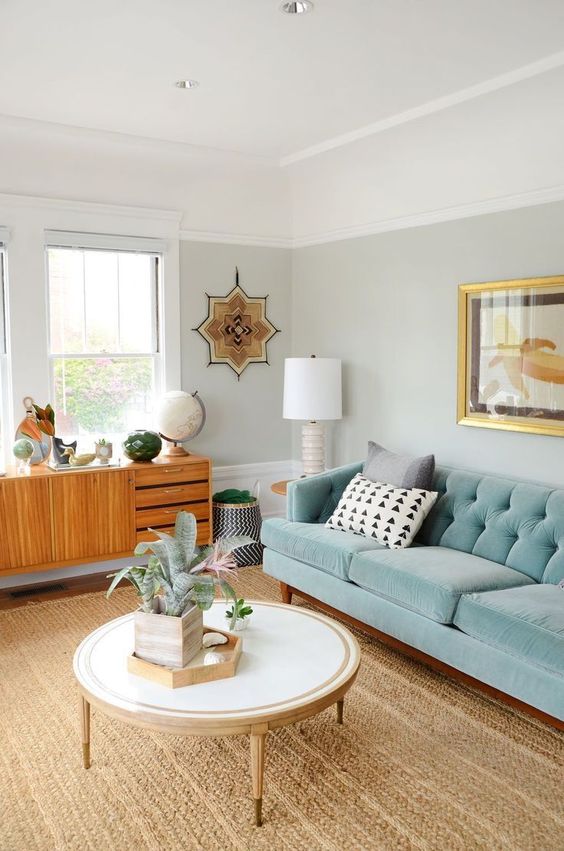 Brown Wood Sideboard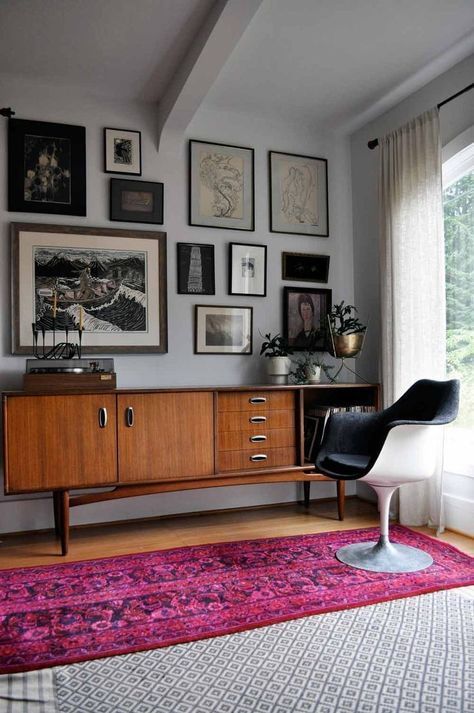 Open Shelving Unit Room Divider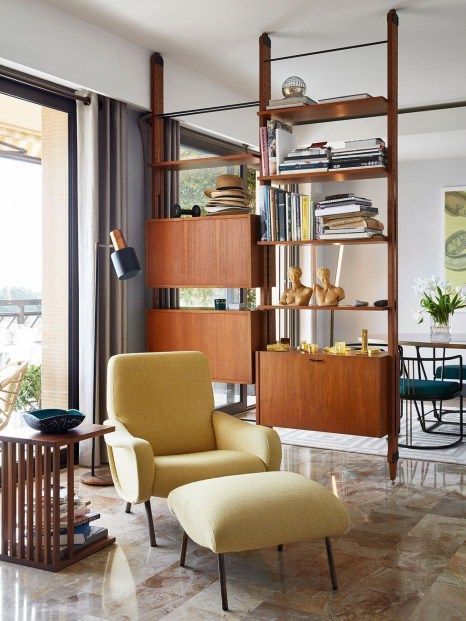 Wood and Glass Coffee Table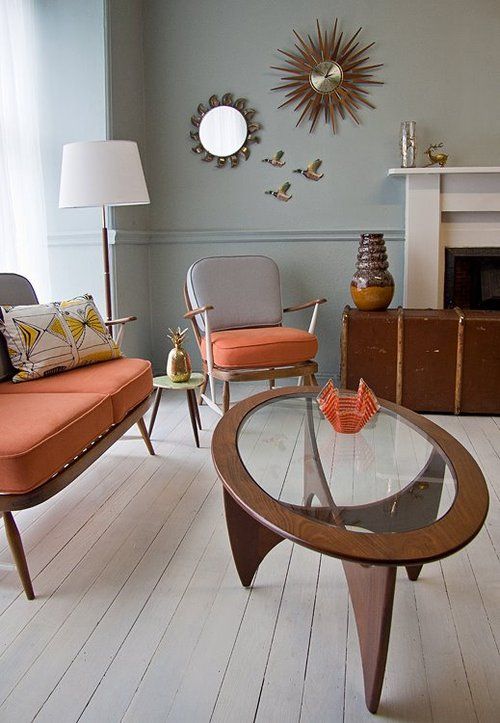 Warm Wood Furniture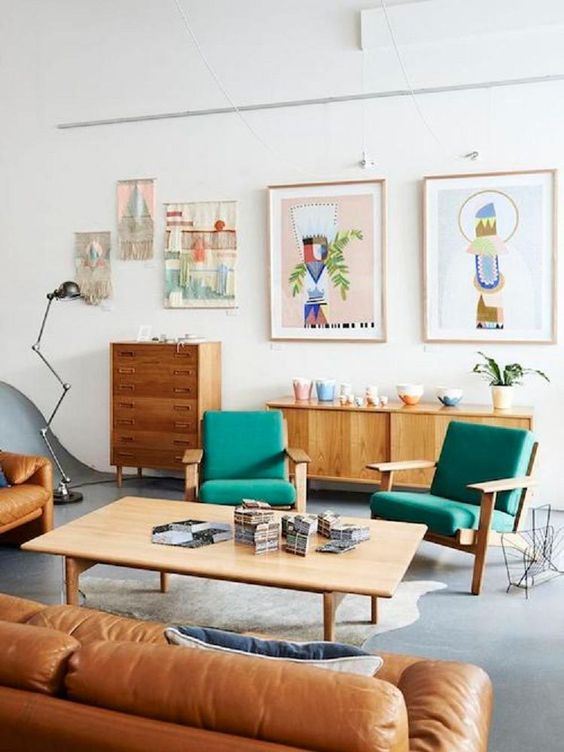 Lolita Film Poster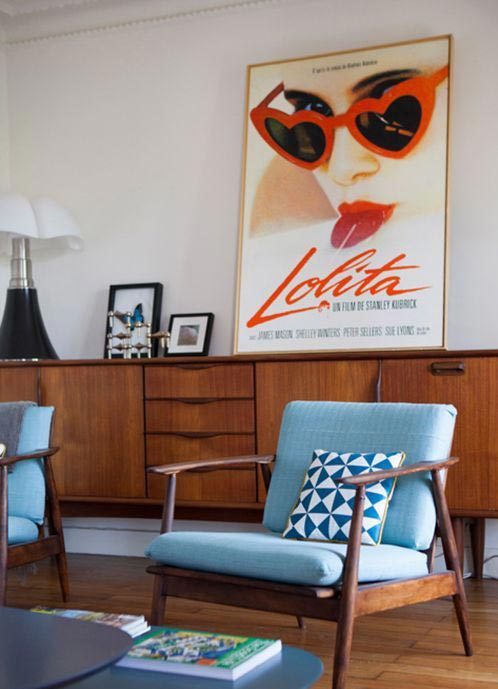 Navy Rug and Wood Sideboard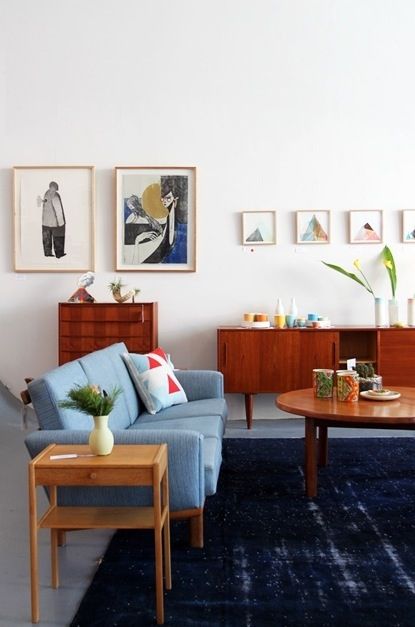 As you can see, there are so many unique ways to decorate a mid-century modern family room or living space. We hope this selection of ideas inspired you in one way or another!
The family room is one of the most important rooms in your house. It's not always easy to create the right atmosphere to ensure that you and your family or guests feel at ease. Hiring a professional interior designer can be costly and time-intensive. Our hope is that these articles will guide you as you curate the home of your dreams yourself.
Mid-Century Modern Home Decor Ideas
Keep decorating the other rooms of your house in the mid-century modern style:
Mid-Century Modern Living Room Furniture Ideas
We love mid-century modern furniture and decorations, so be sure to read our other articles on this topic! We can help you as you go about getting this retro look in your home.
Happy decorating!