Sometimes you need a little extra storage in a certain part of your home. A place to store extra clothing, personal belongings or tools you use less often around the home. Accent cabinets are great for this type of need. You can put them anywhere you need to create some dimension as well. Two spots that come to mind are empty corners and behind the sofa.
If you have a home decorated in the mid-century modern decorating style, then you may be looking for an accent cabinet that fits your theme. We love mid-century decor for its simple design and functional forms.
Mid-Century Modern Accent Cabinets
Here are the mid-century modern accent cabinets and chests that we recommend. As you can see, many of them come in standard mid-mod style like warm brown, beige, black and white. Some will have two vertical cabinet doors which open to reveal the shelves, while others may be taller and slim with 4 or 5 separate pull-out drawers. These mid-century chests will look fabulous in any part of your retro home!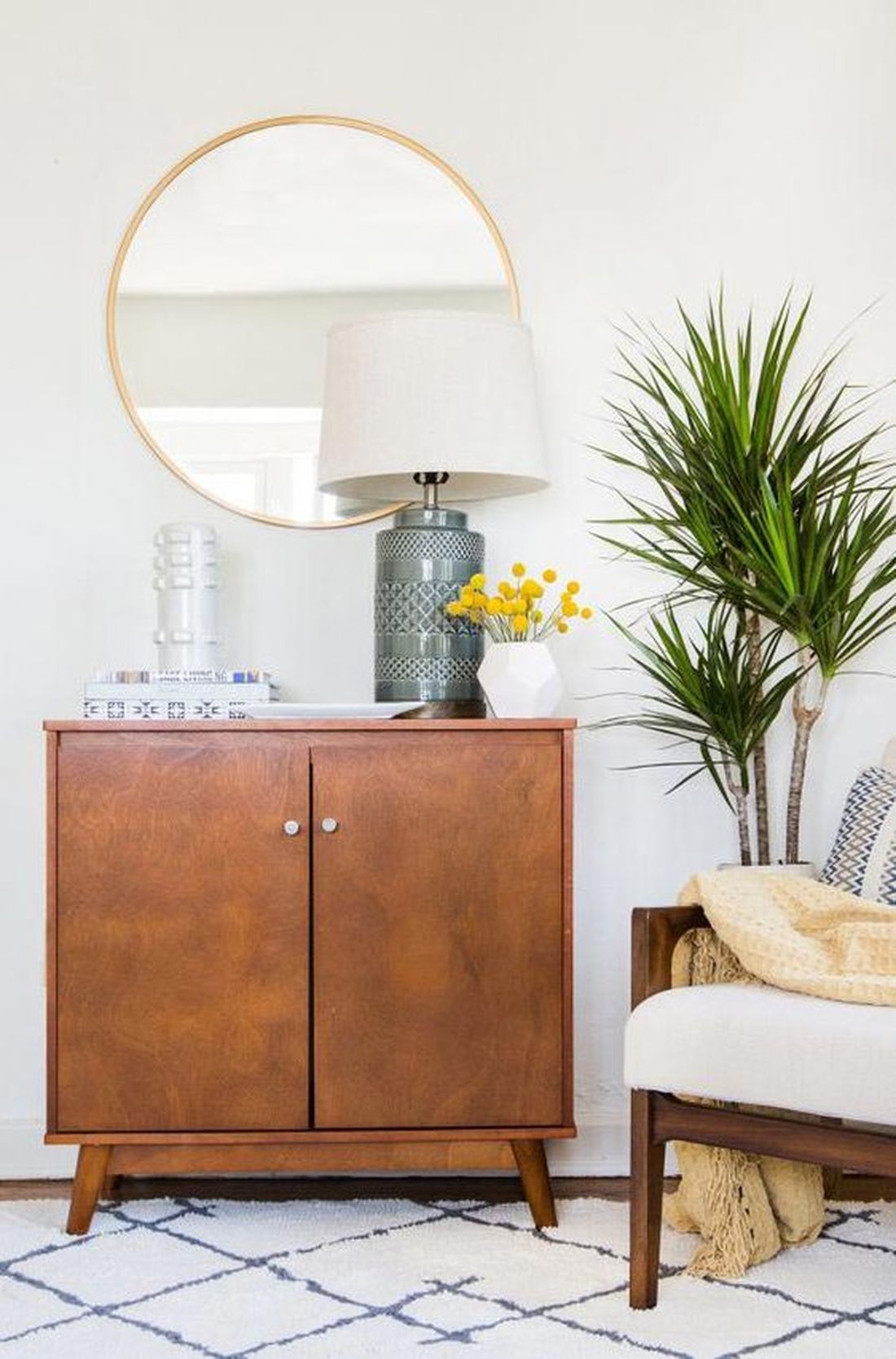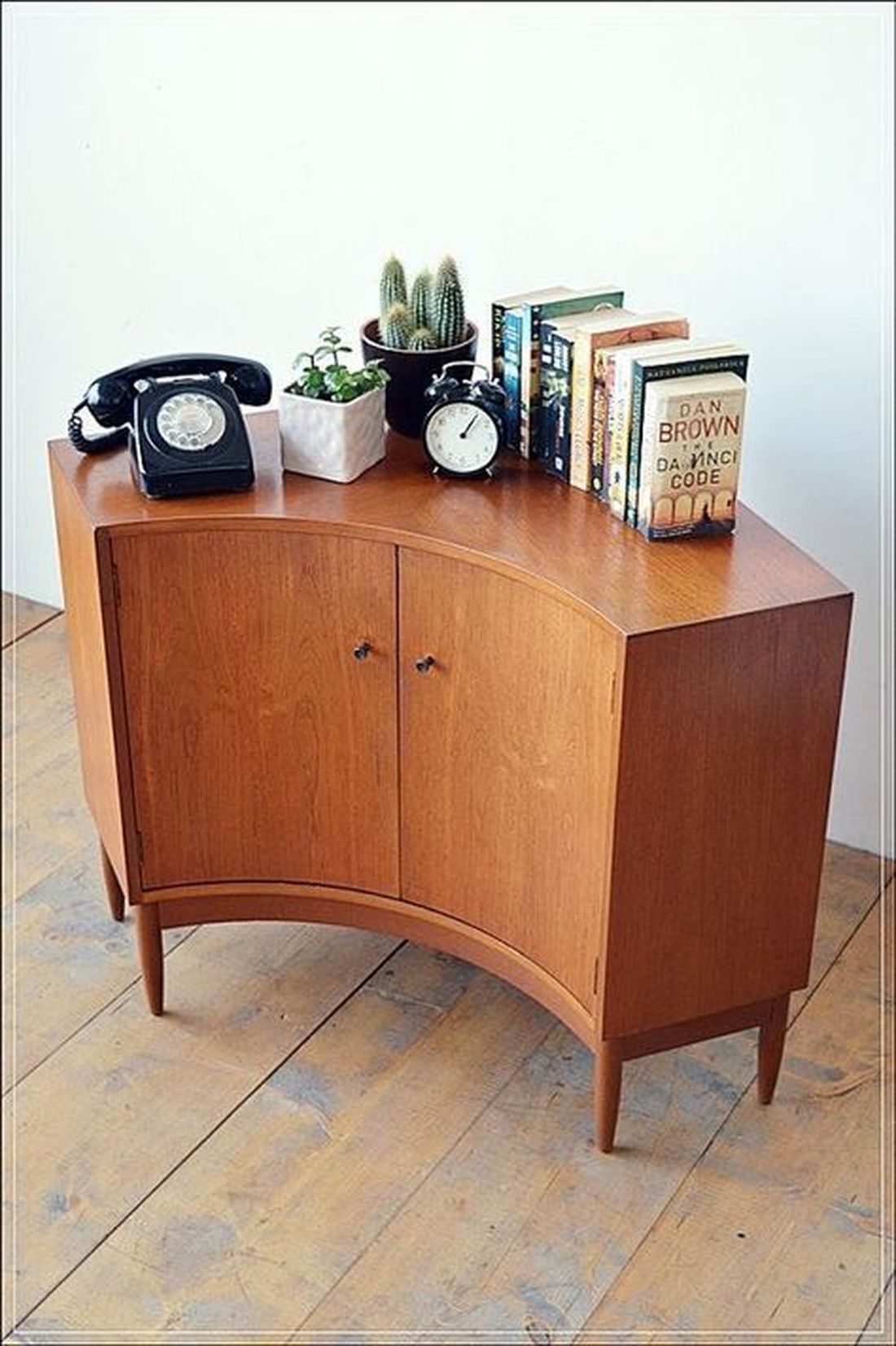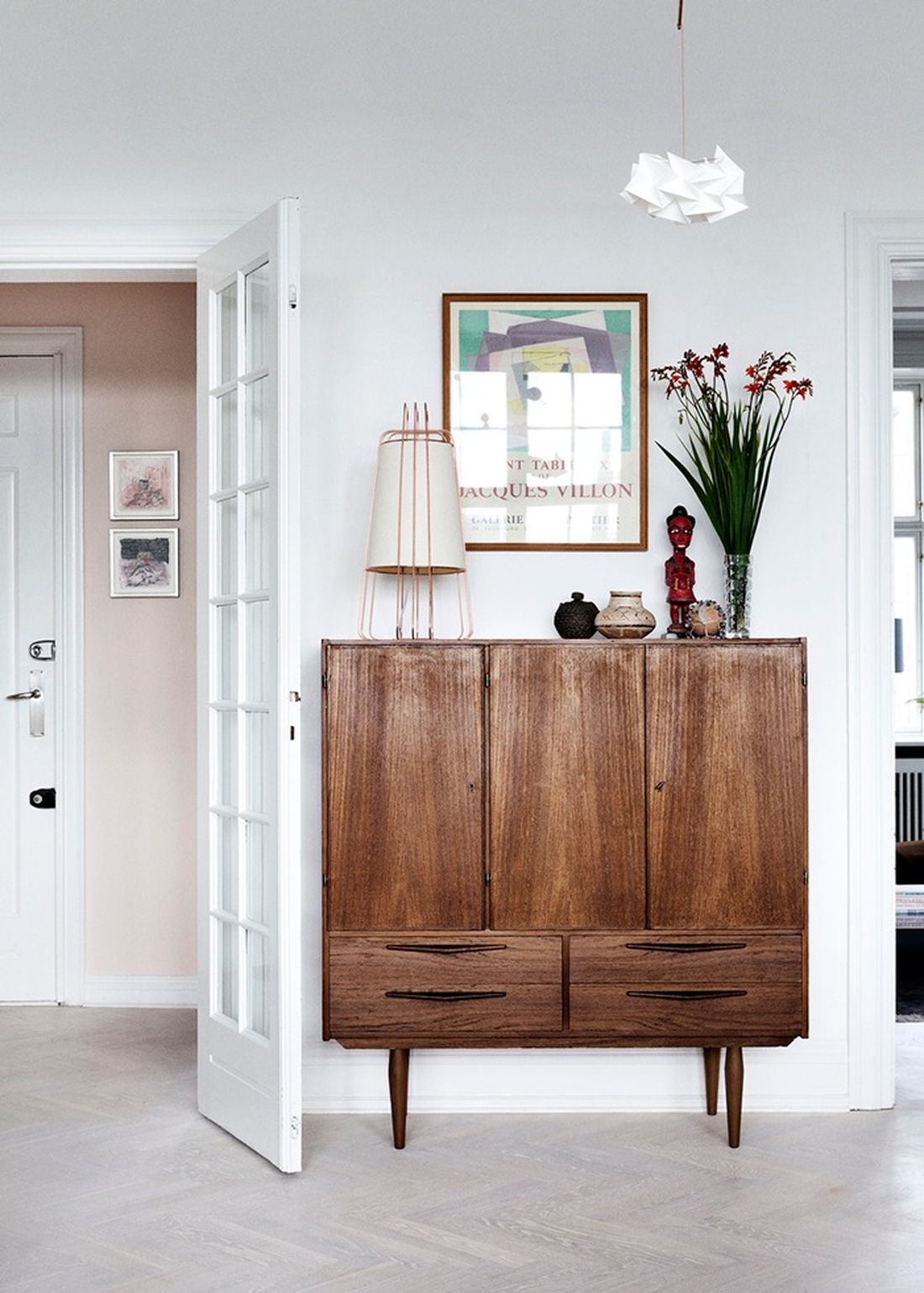 I hope you found the perfect mid-century modern chest or side cabinet for your space!
More Mid-Century Modern Decor
Check out our other mid-century modern decorating ideas below:
Happy decorating!