These gorgeous mid-century modern kitchens will make you swoon if you love retro chic style. If you are in the process of renovating your kitchen, you may be drawn to the mid-century style, which has soared in popularity lately. Thanks to TV shows like The Queen's Gambit and Mad Men, more and more homeowners are curious about how to get that moody 60s look in their own homes. Of course, you don't want your home to look too much like Grandma's, so keeping it contemporary and modern is key to getting this look right.
The biggest difference between mid-century kitchens and contemporary kitchens is that the open "American style" kitchen trend is much more recent. Back in the mid-century, kitchens were often closed off from the rest of the home. The kitchen was a place to prepare food in private. It was not a socializing area the way that it tends to be today. So keep that in mind as you browse our selection of photos.
Mid-Century Modern Kitchens
Mid-century modern design has had a lasting impact on our homes and furniture pieces today. It brought a much more minimal and practical approach to furniture than what was used prior. It was also a period that streamlined the furniture production process and made new furniture accessible to millions as the post-War economy boomed.
Here are some photos for mid-century kitchen inspiration. 
Wood Grain Cabinets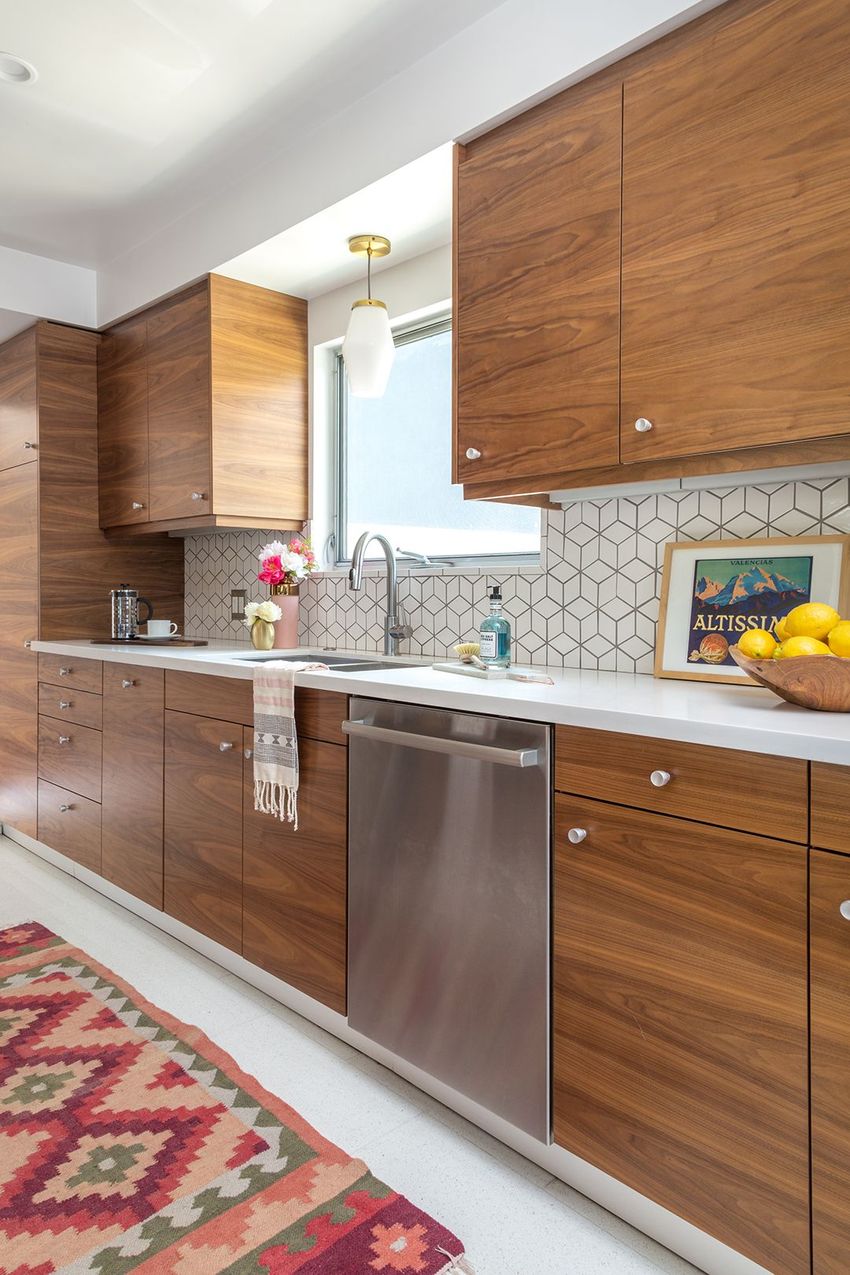 Modular Cube Backsplash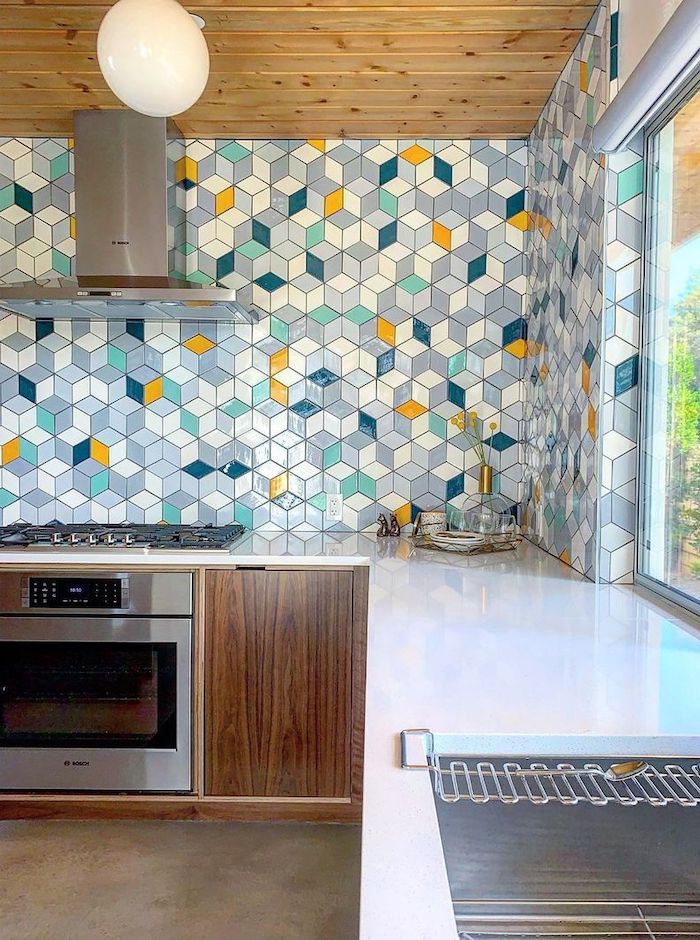 Smooth Walnut Wood Cabinets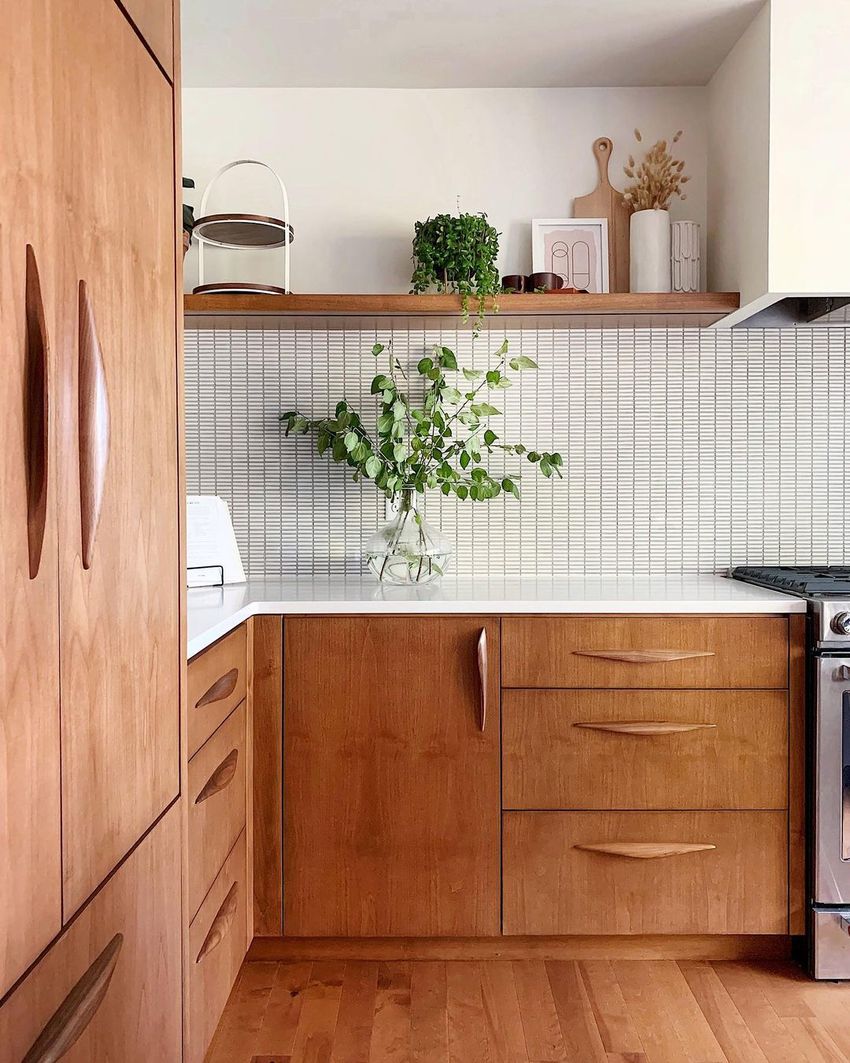 Oriental Runner Rug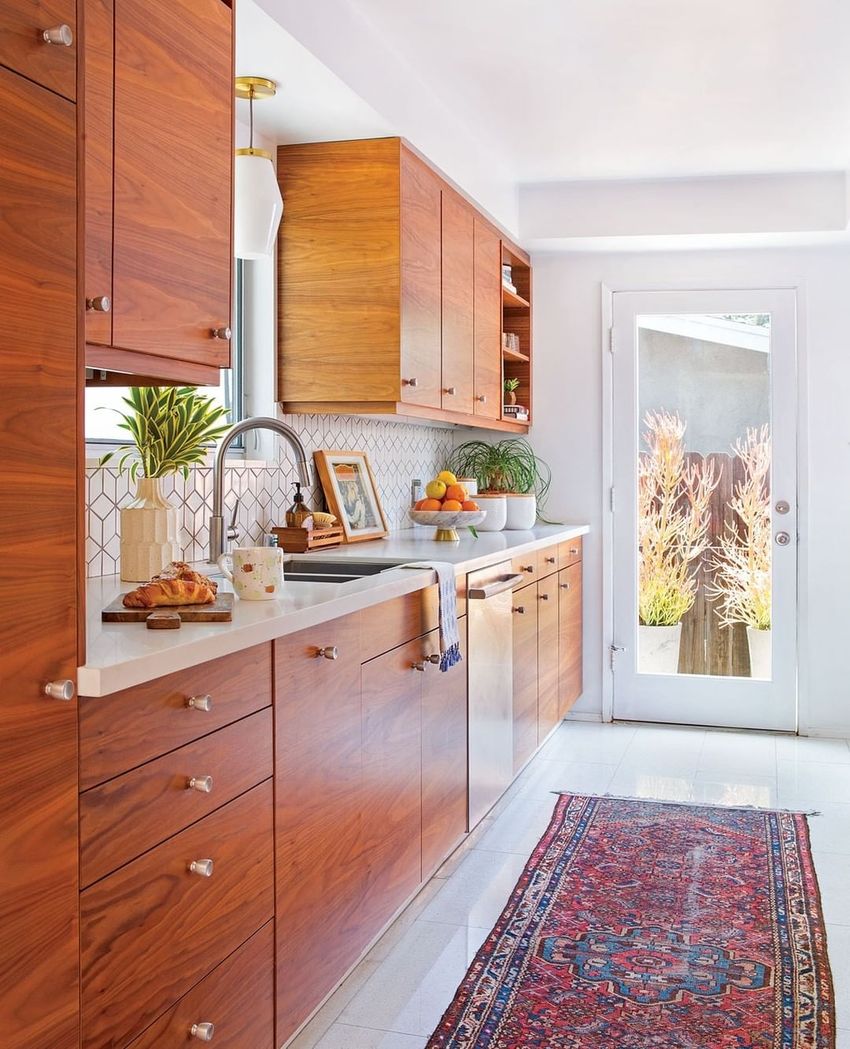 White Marble Backsplash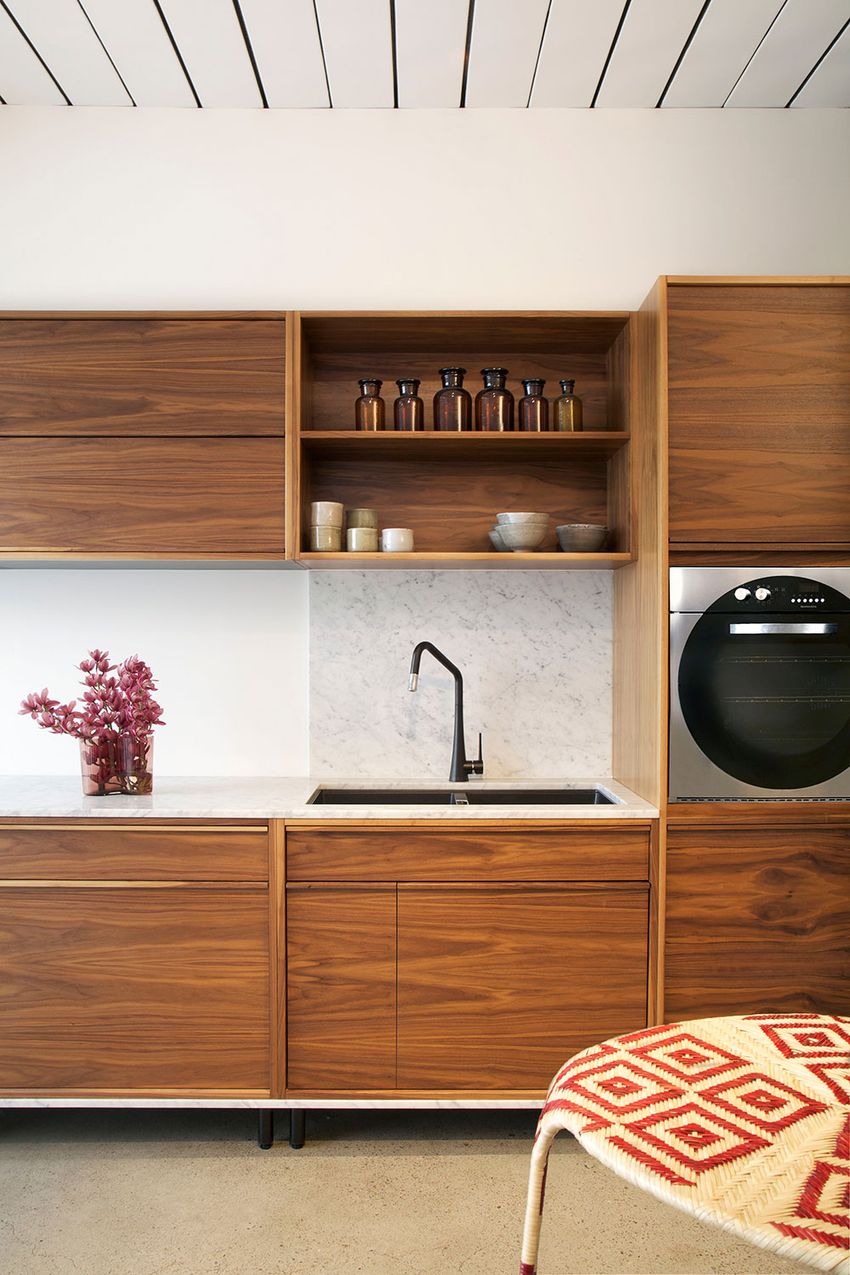 Warm Wood Cabinets and Turquoise Fish Scale Backsplash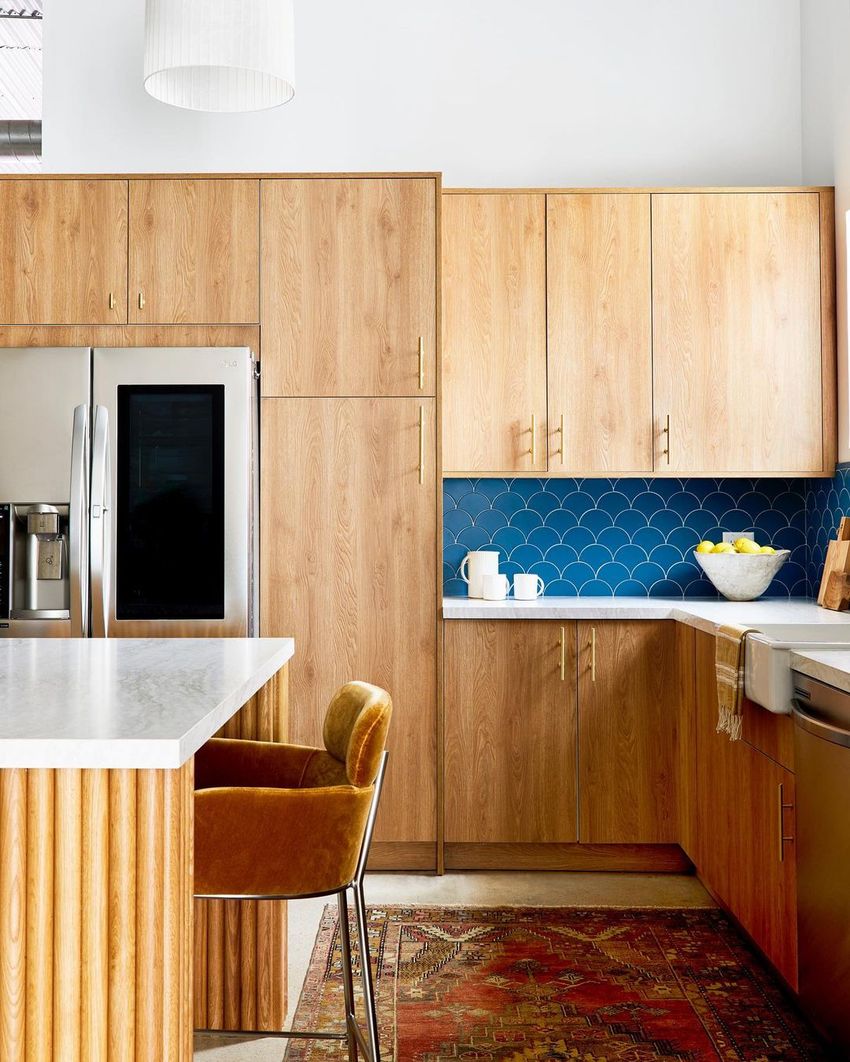 Gold Pendant Lights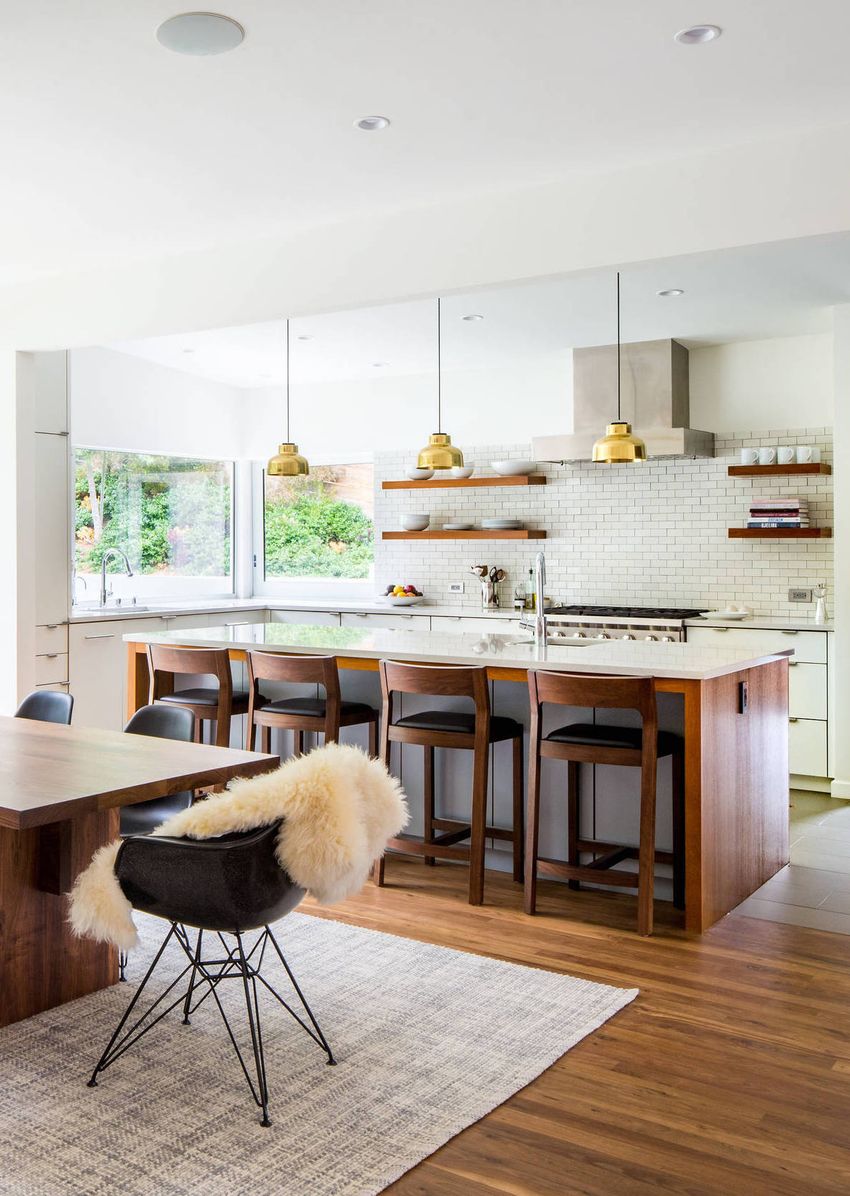 Open Shelving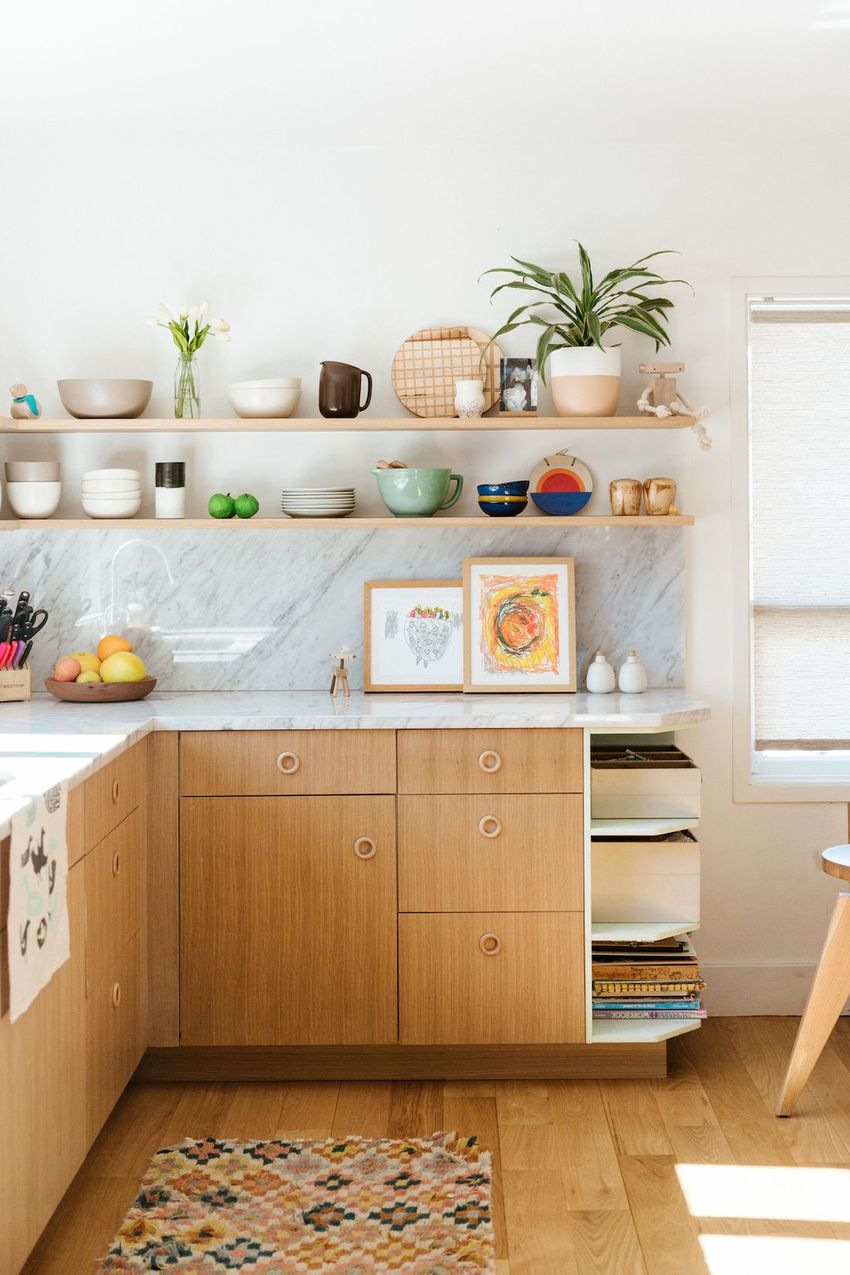 Oval Kitchen Island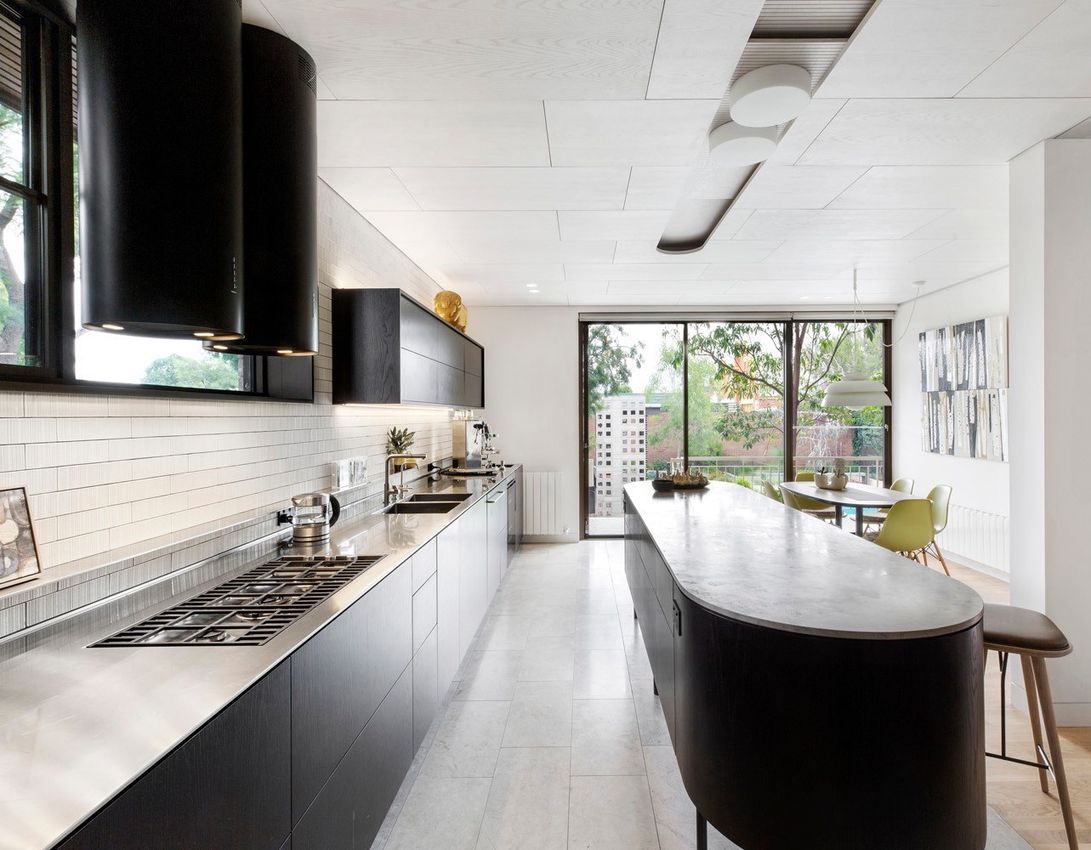 Orange Range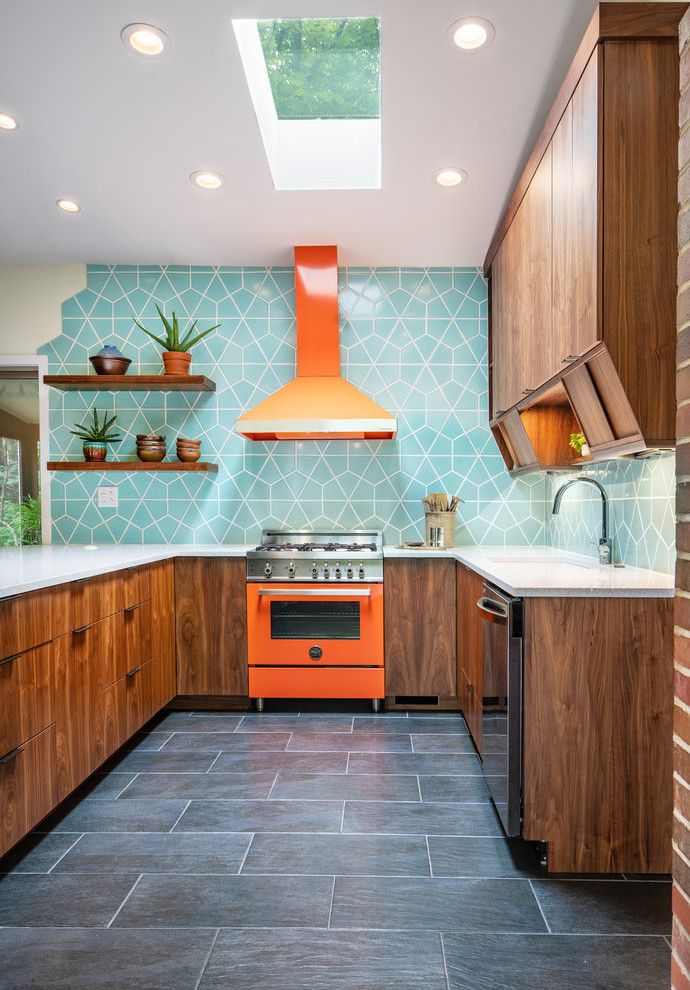 Branch Chandelier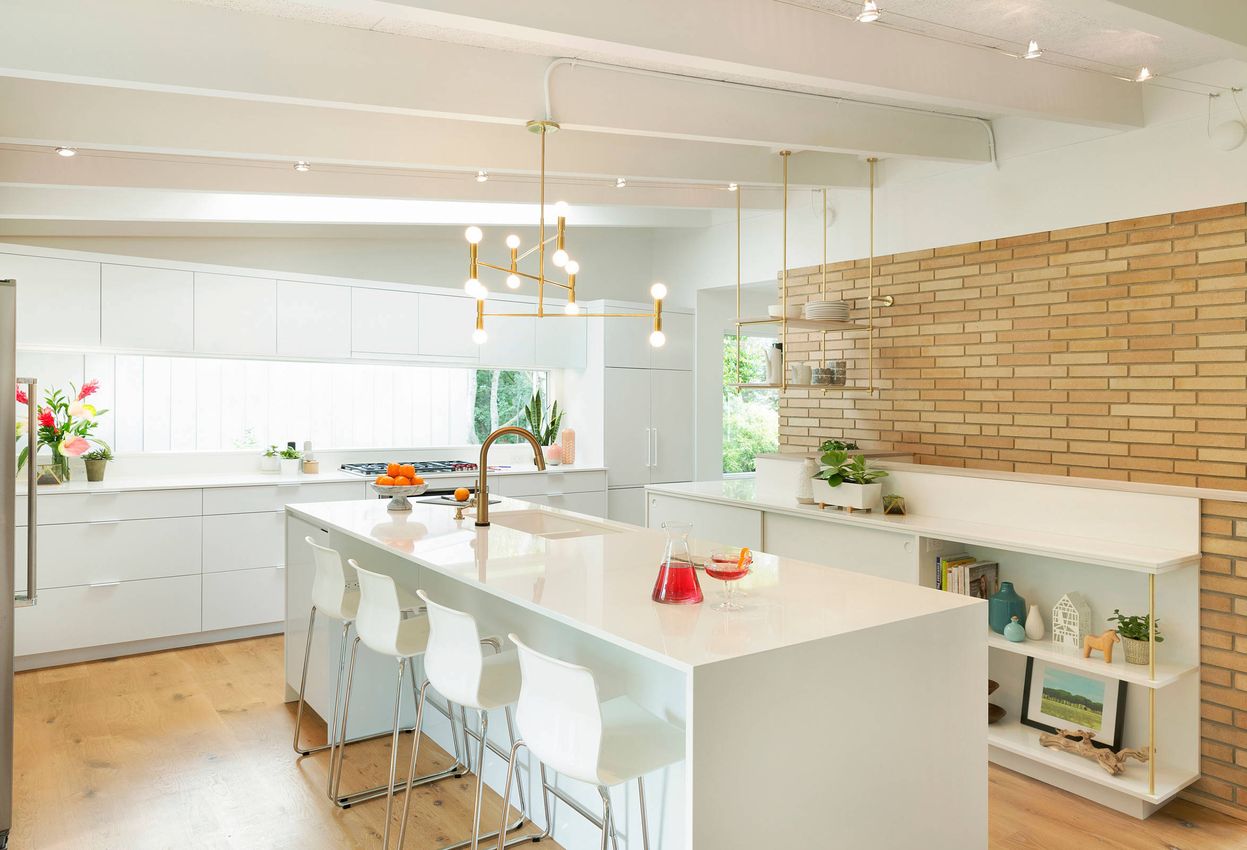 Yellow Cabinets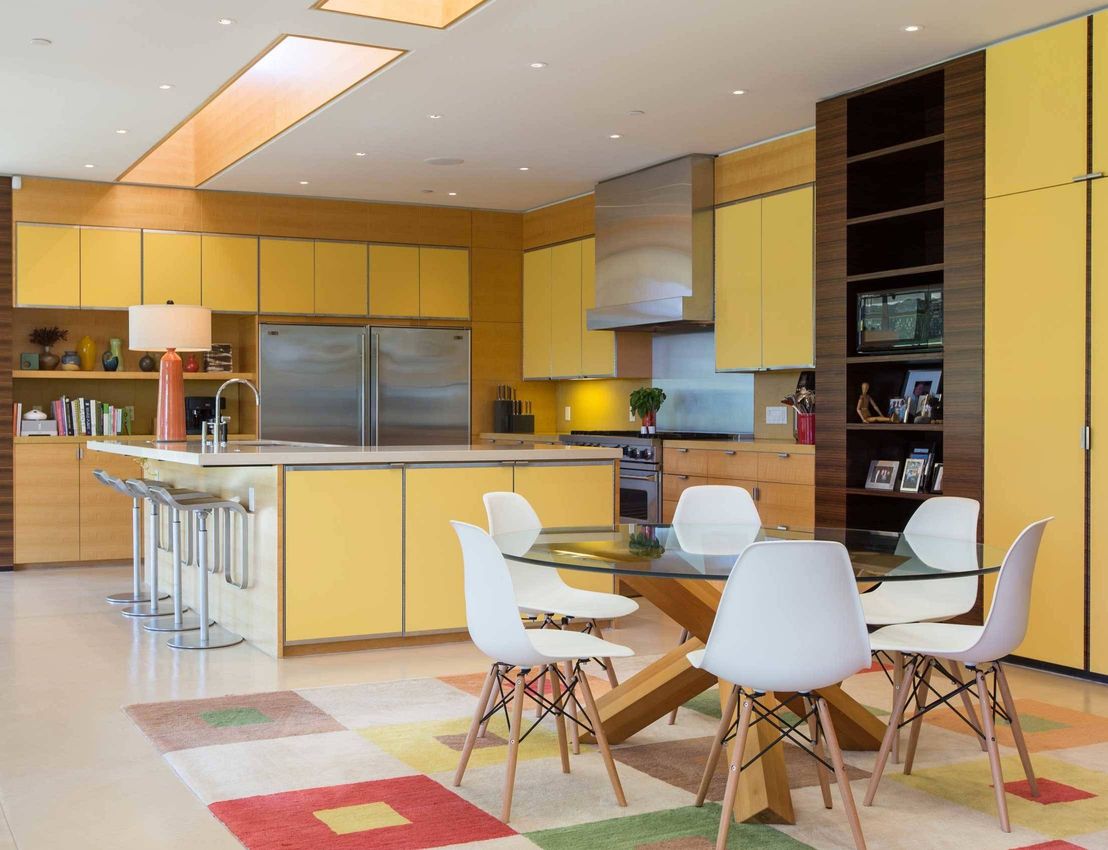 Teal Kitchen Cabinets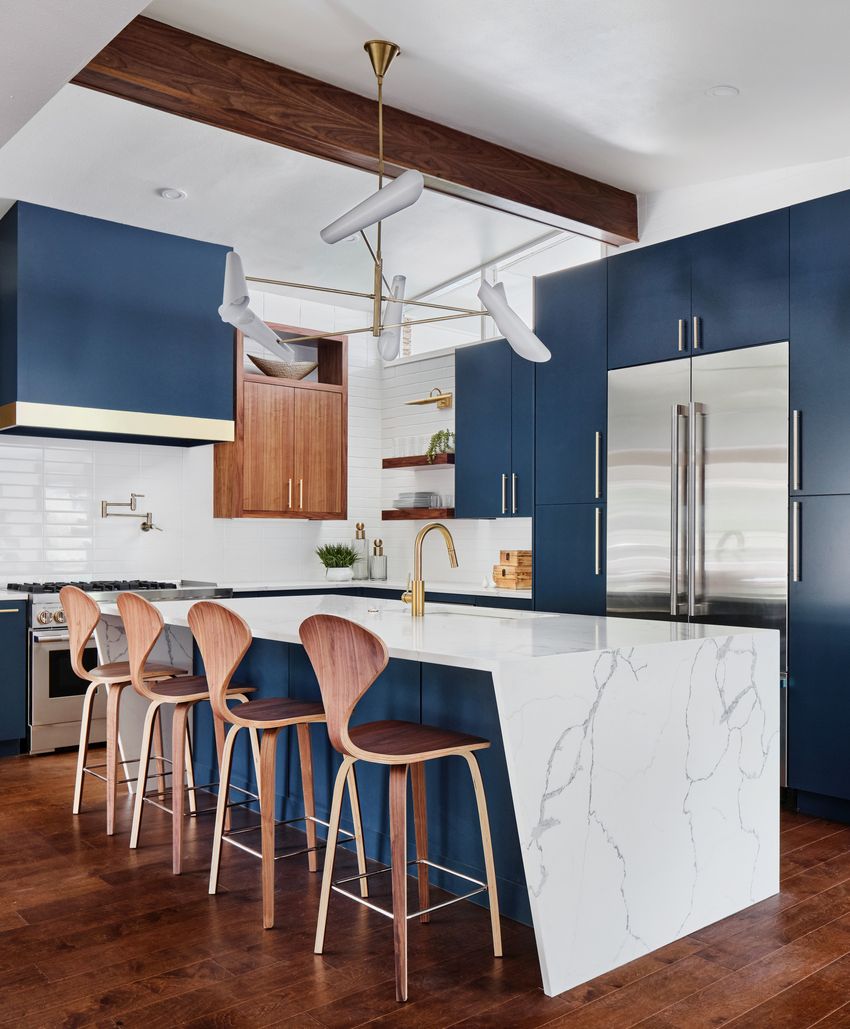 Wood Panel Fridge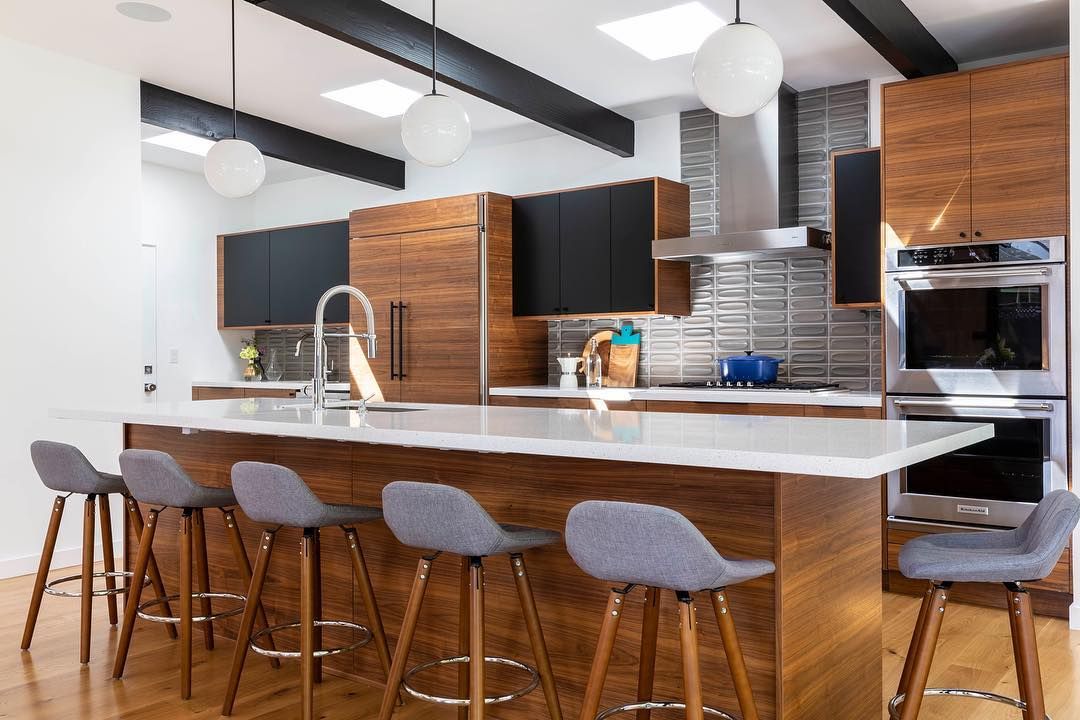 Lemon Wallpaper
Spherical Glowing Pendant Lights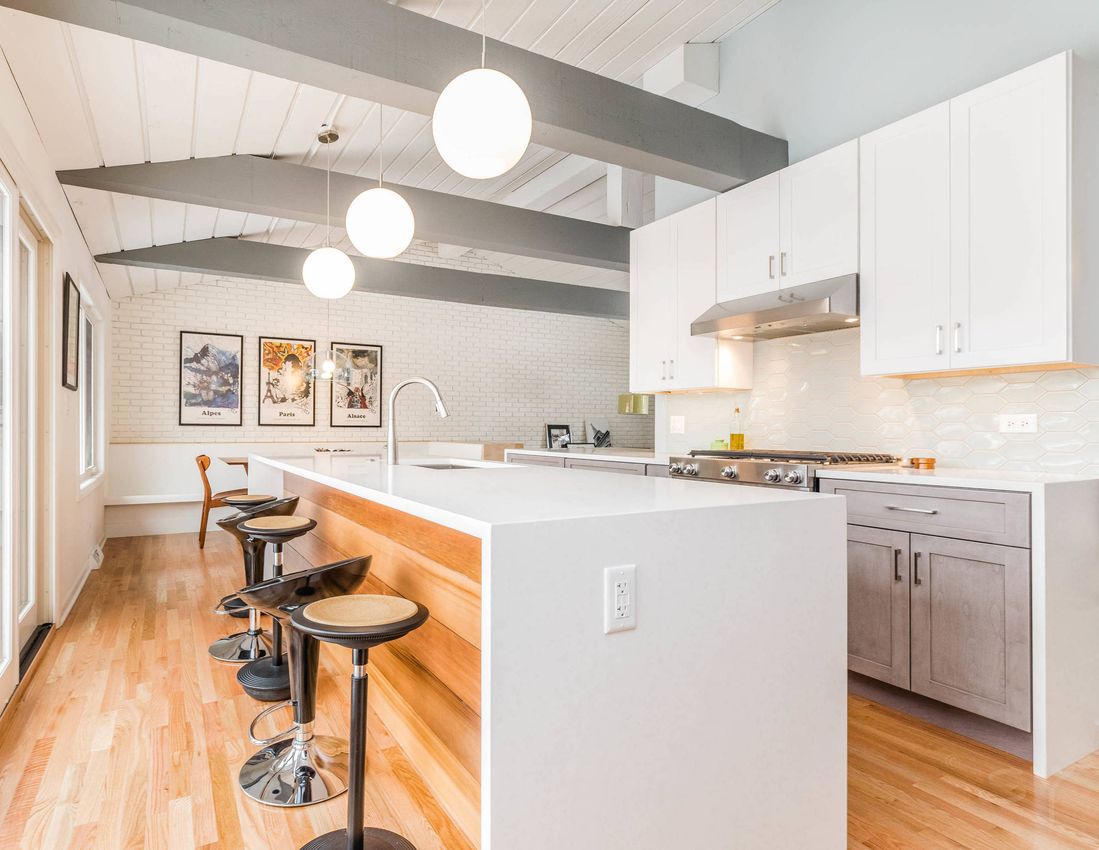 Black Kitchen Island Design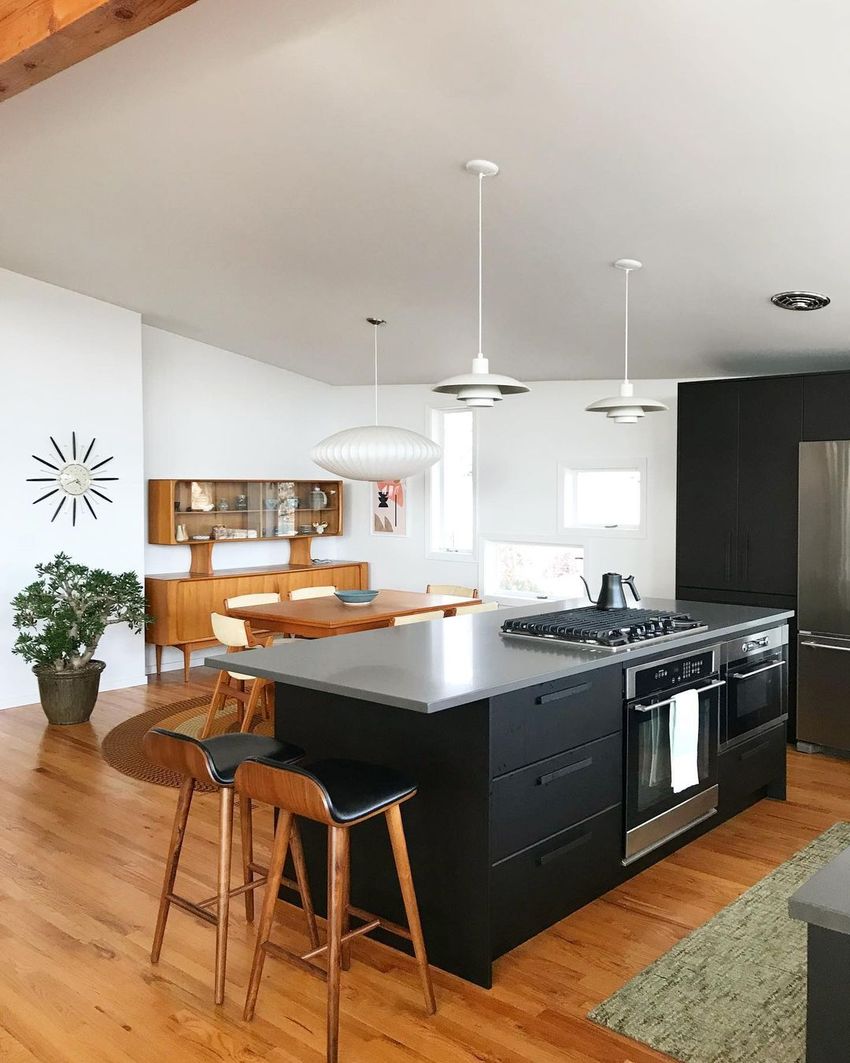 Painted White Brick Accent Wall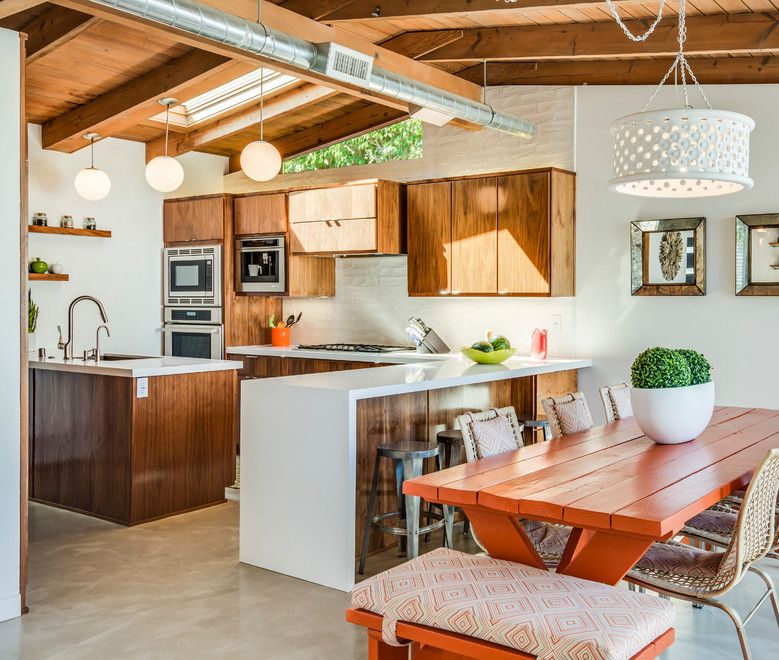 Minimalist White Kitchen Island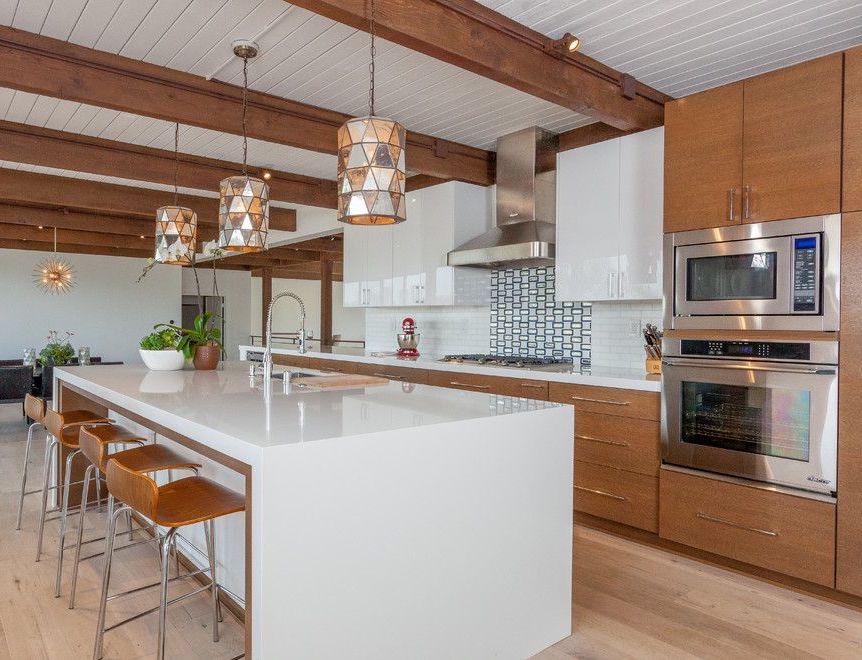 Marble Backsplash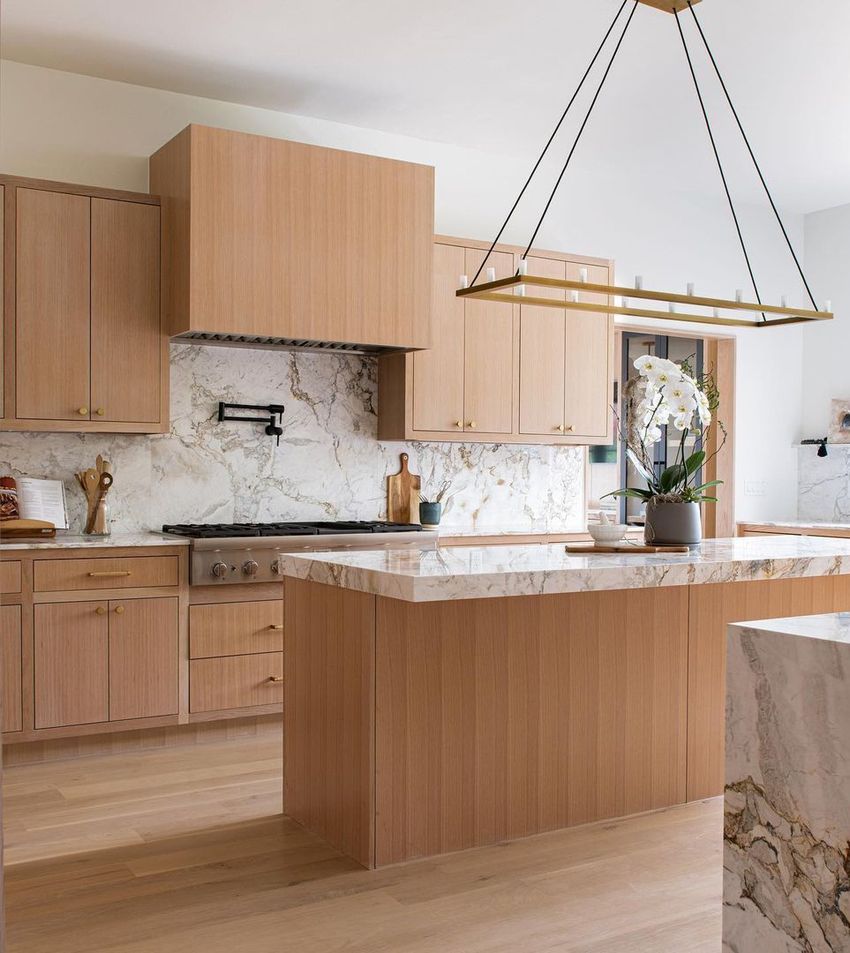 Orange Pendant Lights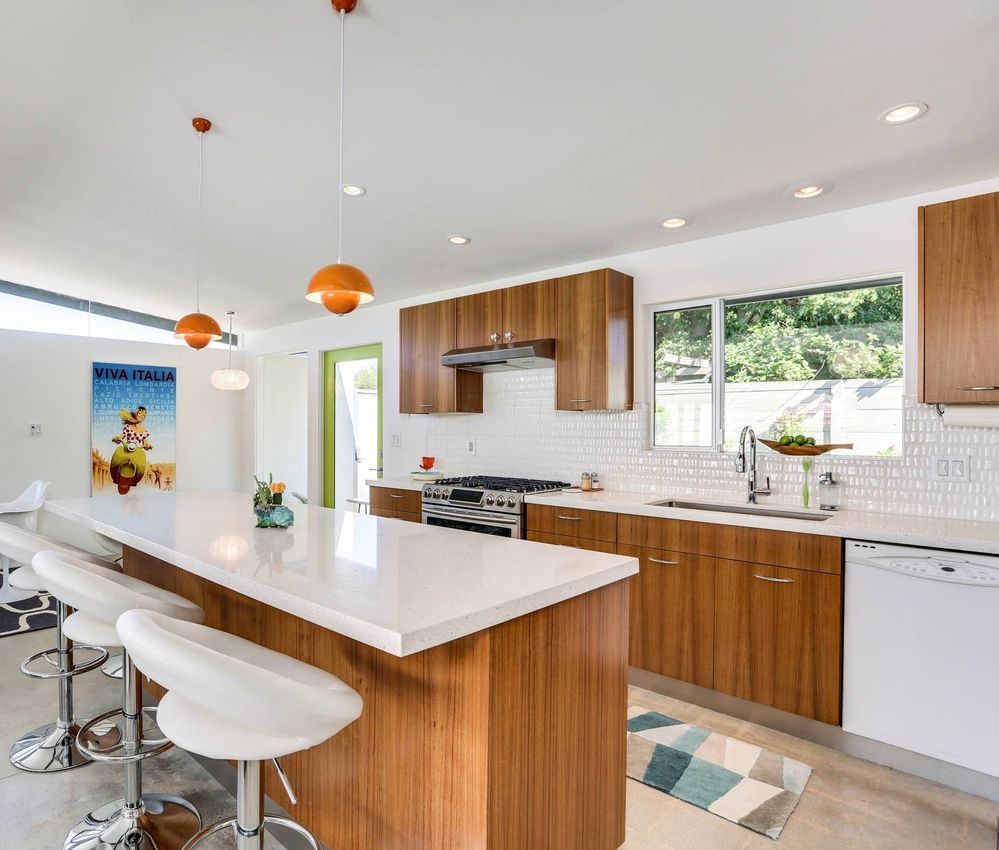 Open Concept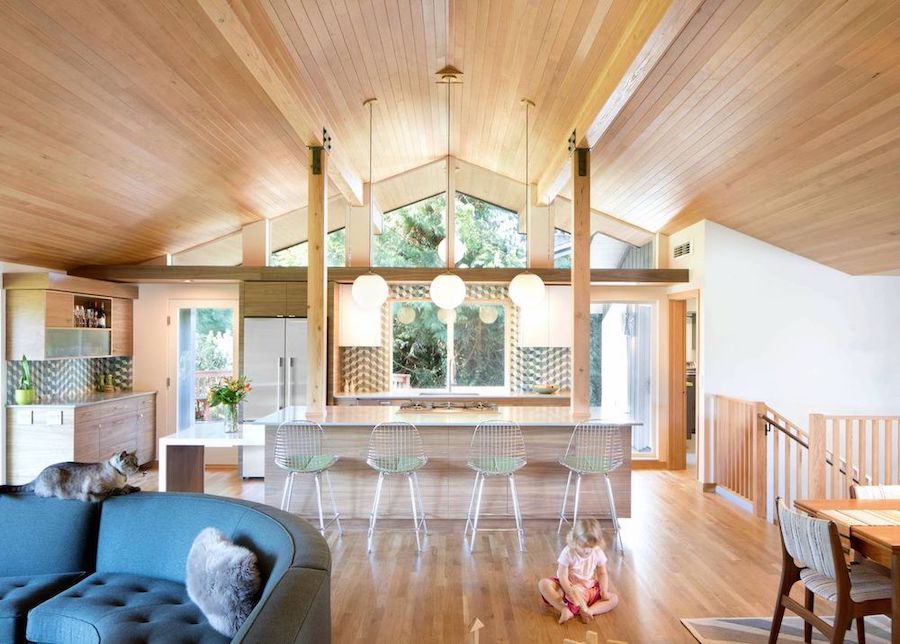 Low-Cost Blond Wood Cabinets
Blue Geometric Cube Backsplash Tile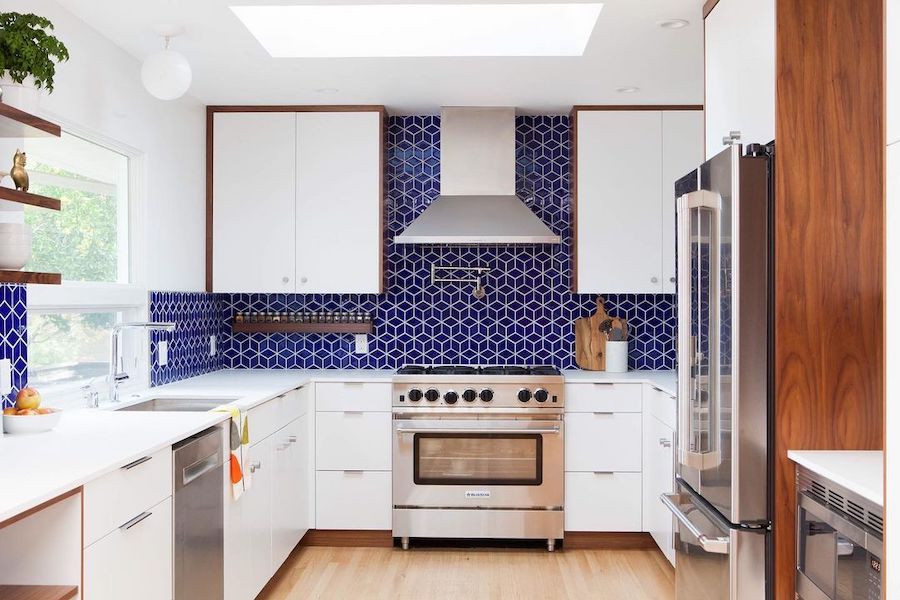 Black and White Cabinet Design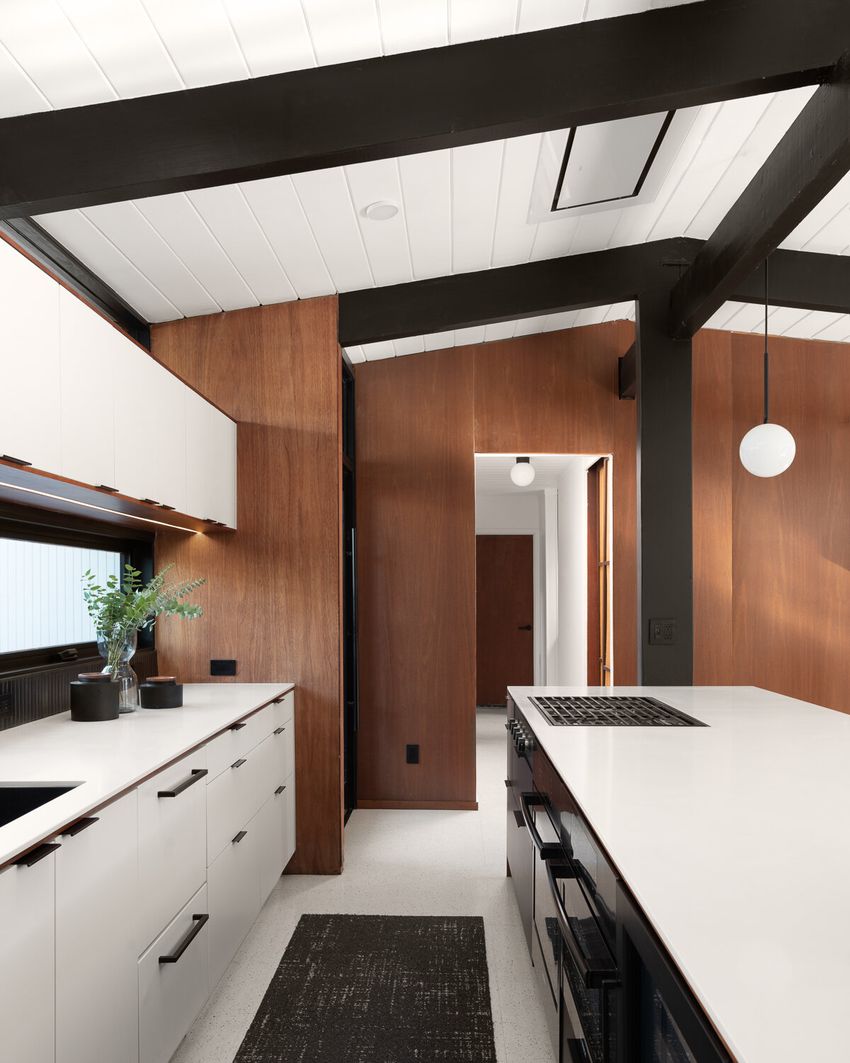 Baby Blue Kitchen Cabinets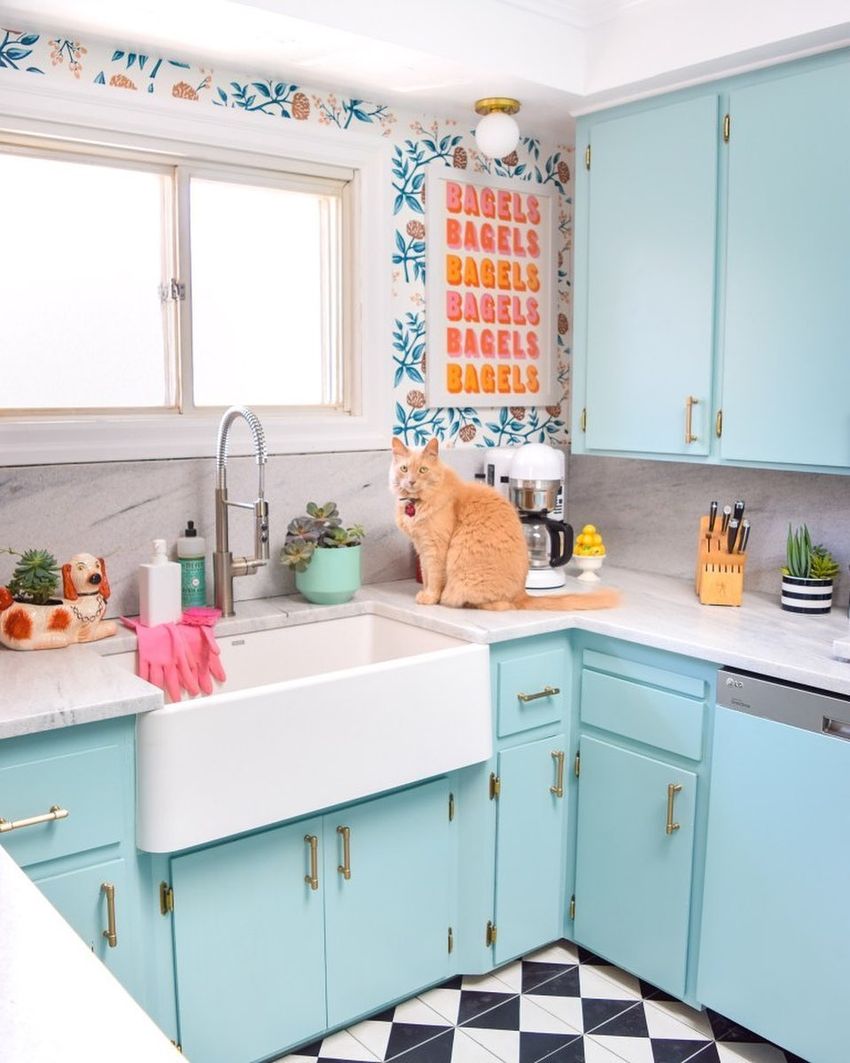 Turquoise Cubic Tile Backsplash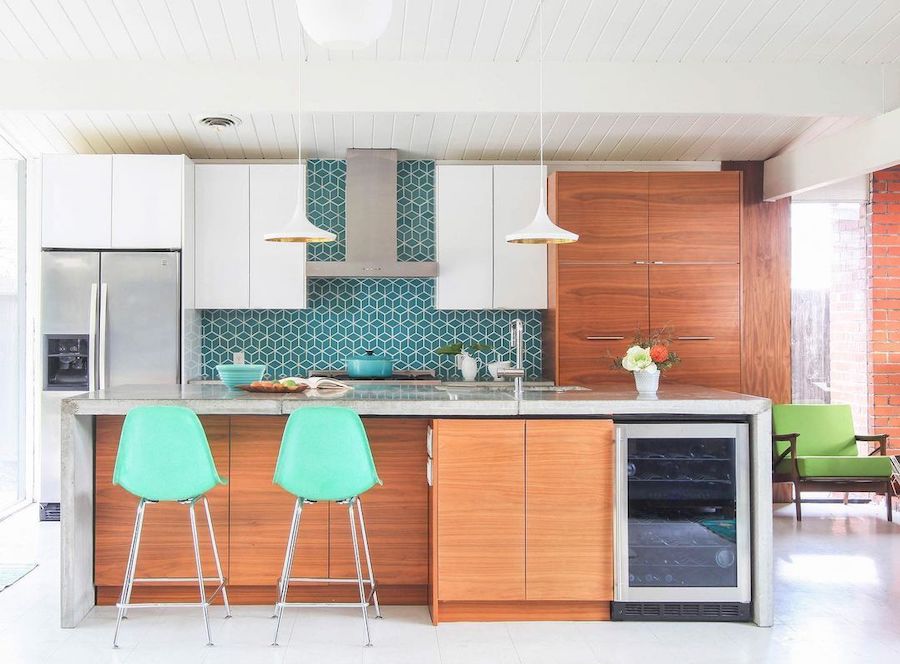 Pop of Orange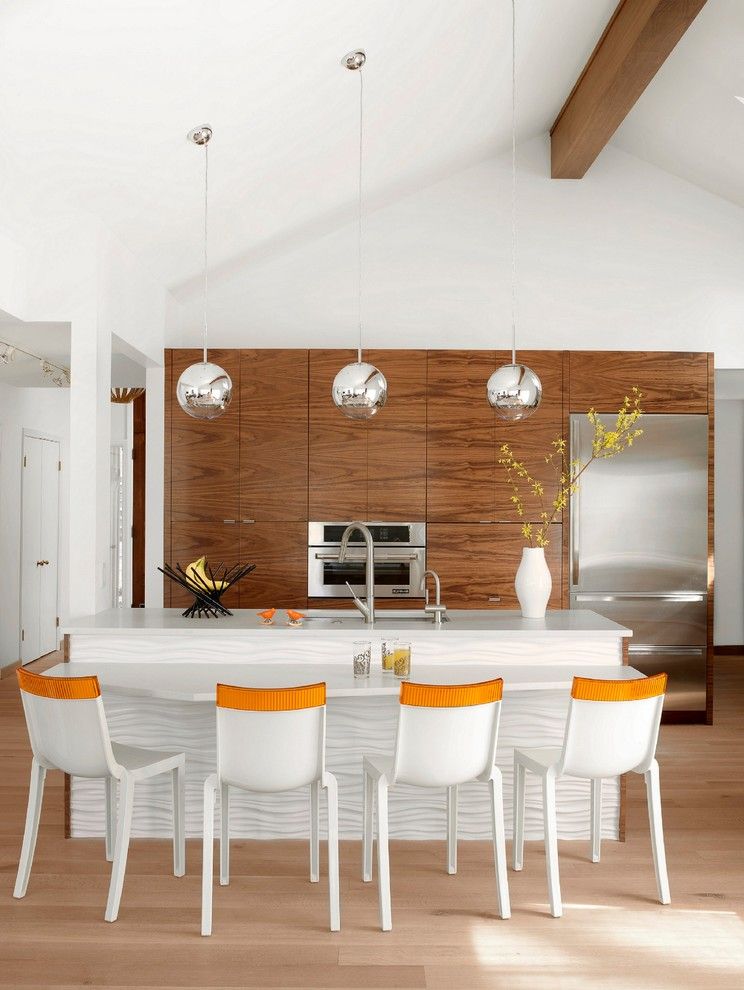 Wood Counter Chairs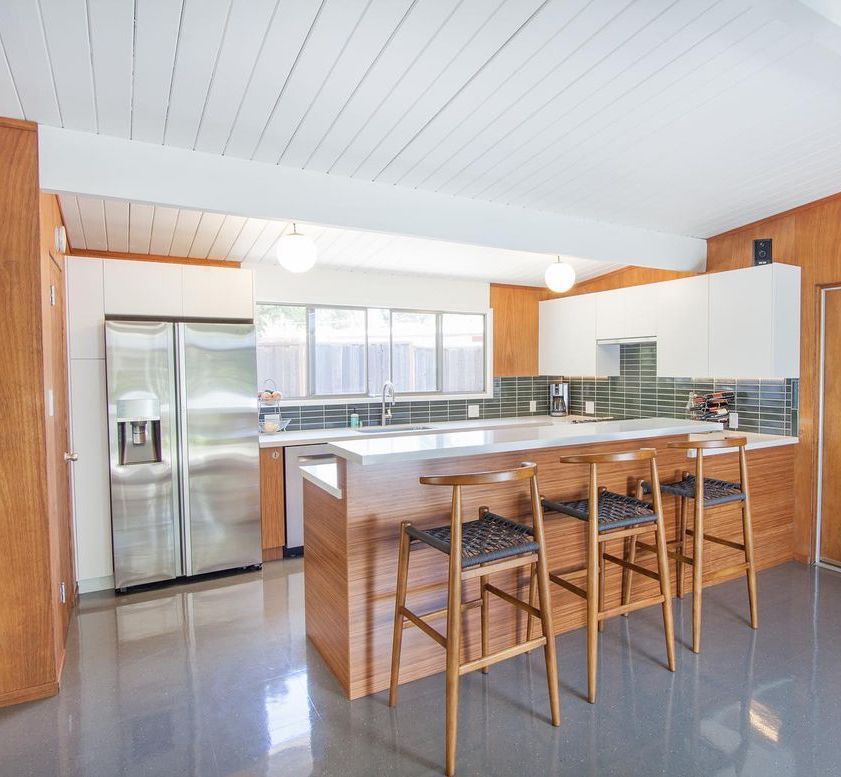 Kitchen-Aid Appliances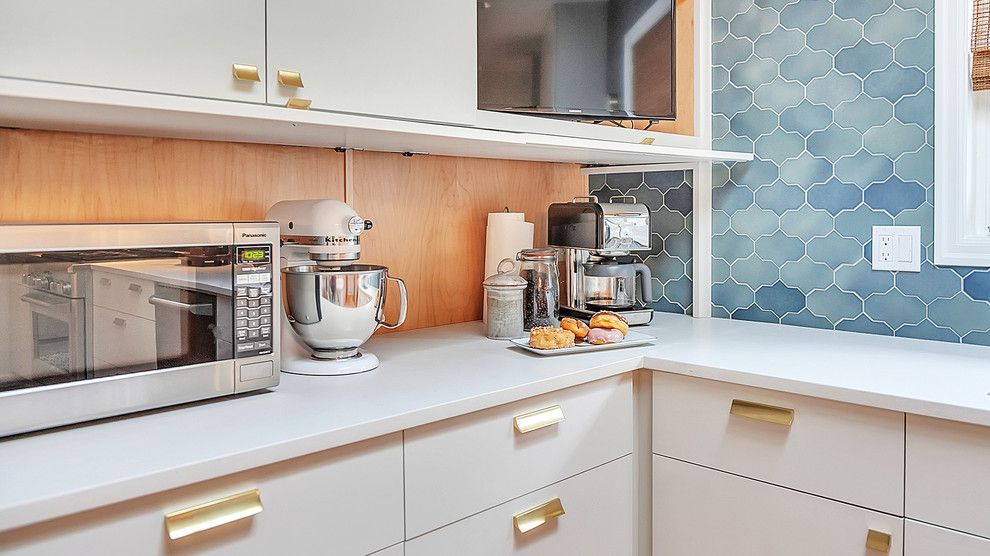 Multi-Color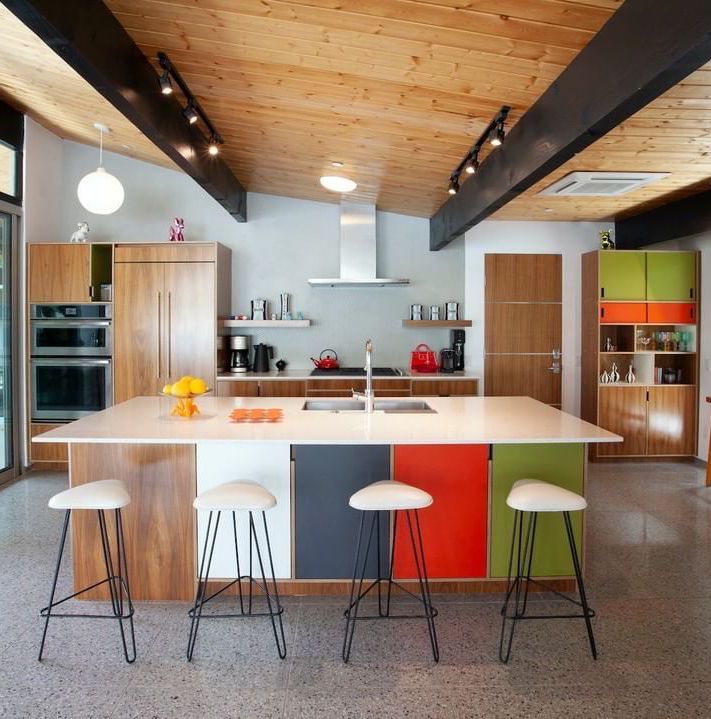 Saturn Pendant Lights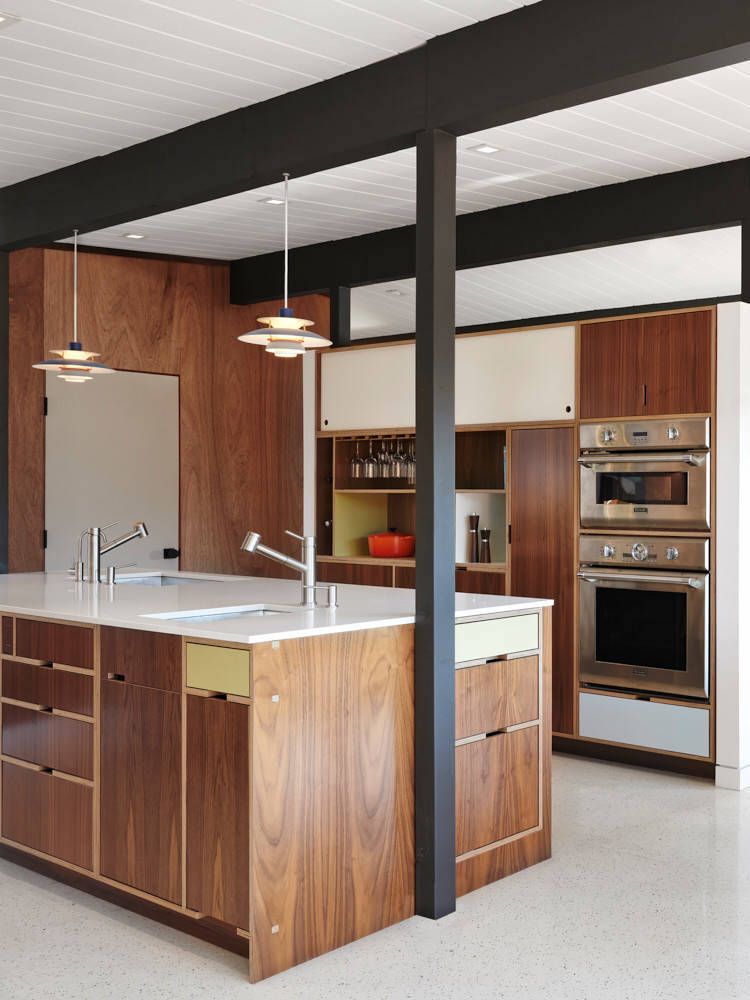 Color Block Cabinets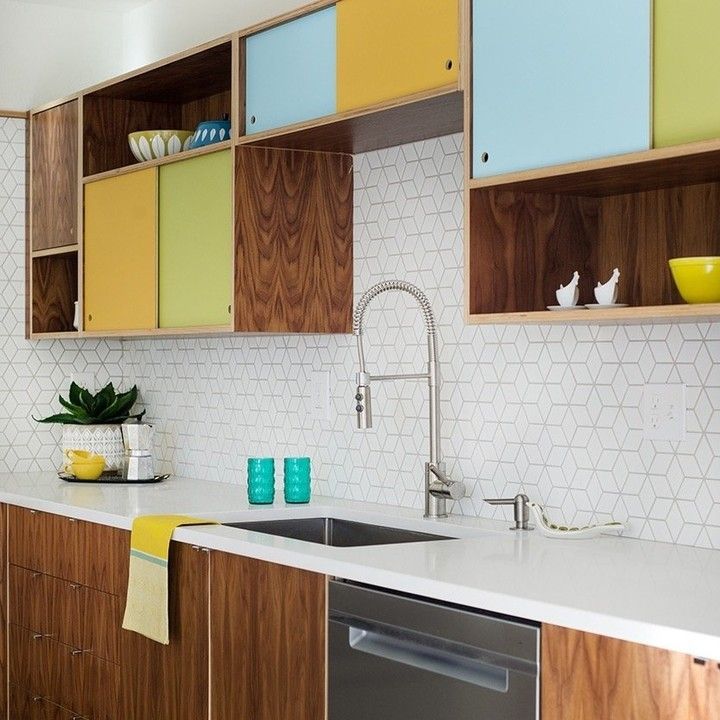 Spherical Pendant Lights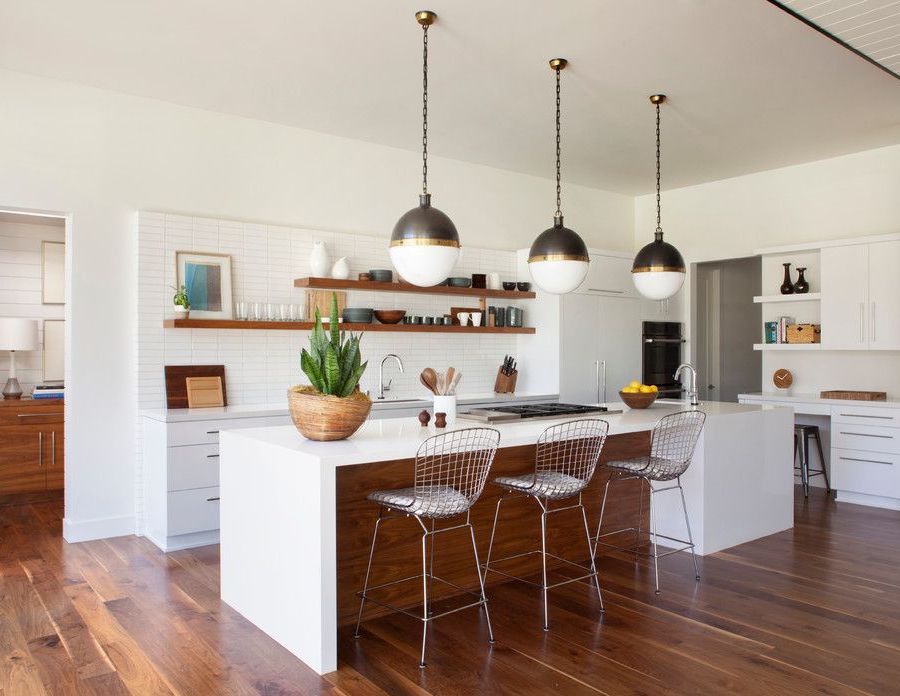 Sea Green Cabinets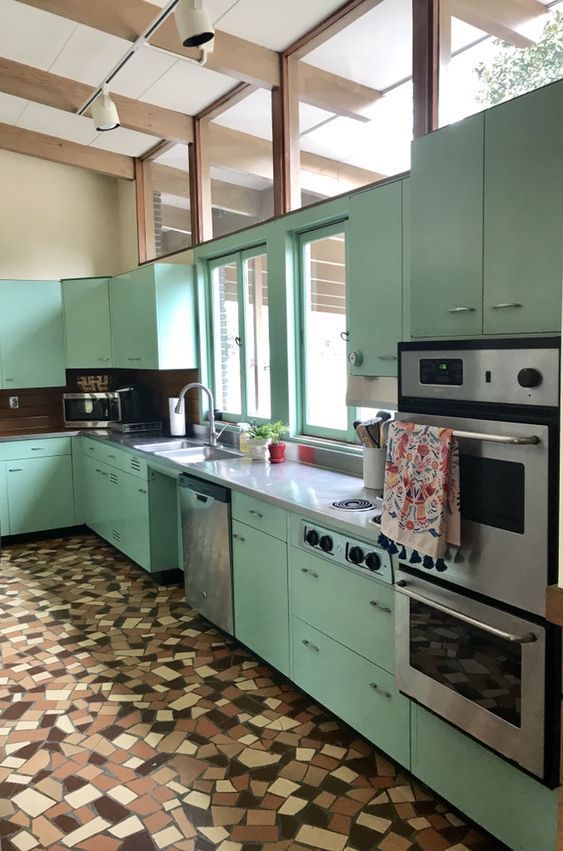 Sleek Wood Cabinets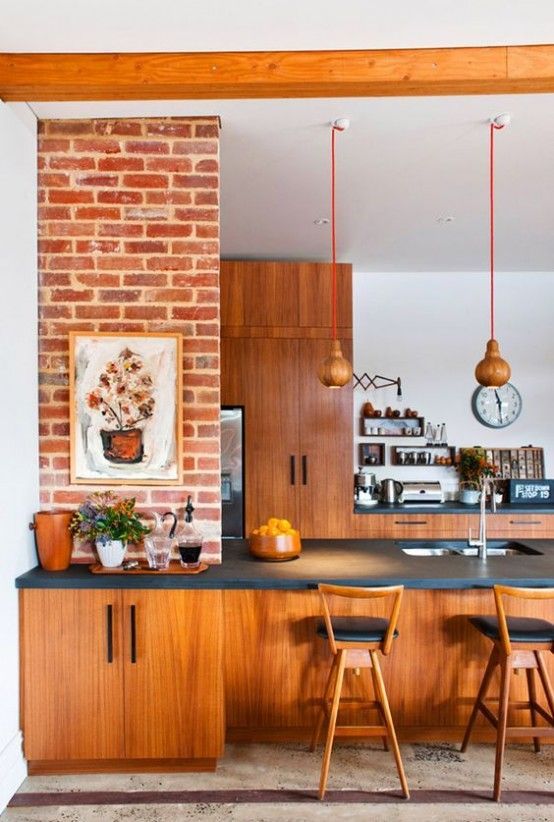 Light Wood Flat Panel Cabinets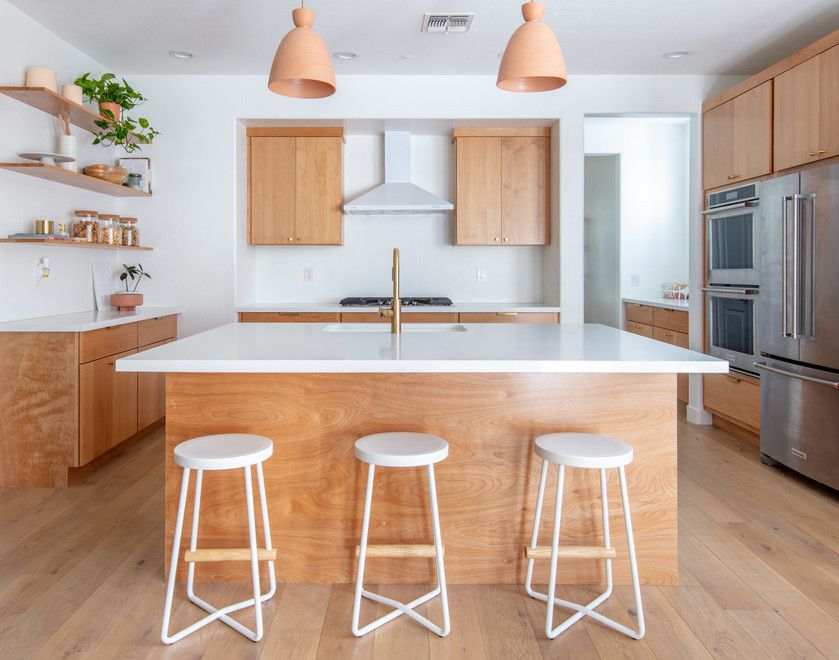 Starburst Chandelier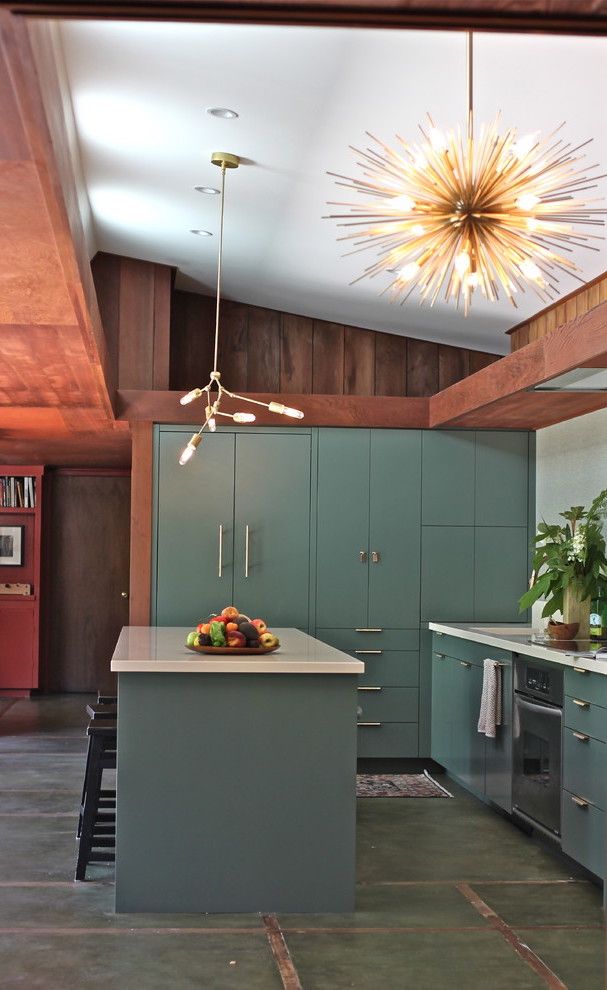 Yellow Accent Door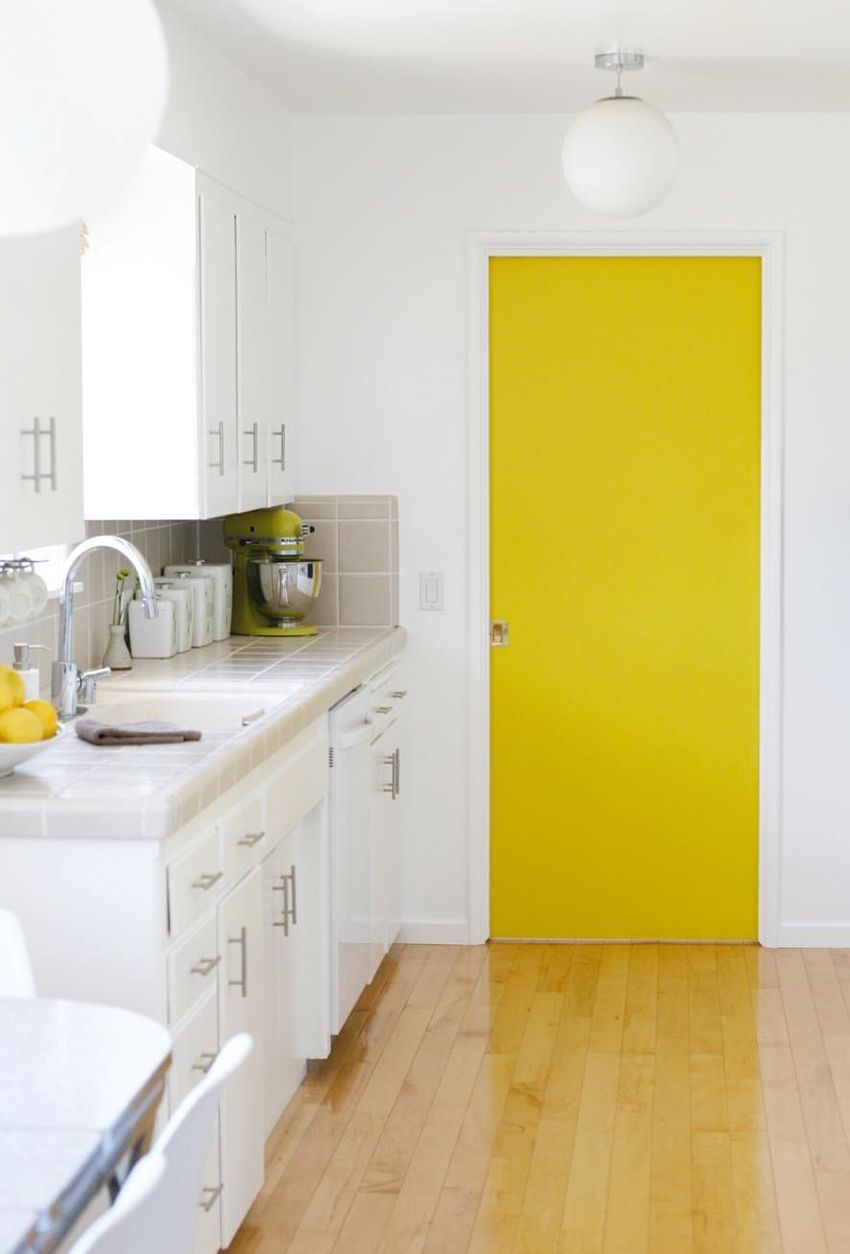 Wood Panel Island
I hope you found these mid-century modern kitchen decor ideas inspiring as you go about renovating your kitchen!
More Mid-Century Modern Design Guides
We have even more guides to helping you design and decorate the best mid-century modern home you can. These images are always helpful in presenting to your interior designer to narrow down the look you want. Or, if you're DIY-ing your home design, they will help you establish a vision for your home.
Happy curating!