If you want to redesign your stairs, then these mid-century modern staircases are sure to inspire you. The mid-century modern period was noteworthy for its introduction of simple, practical design into residential interior design. The home staircases from this time period were sharp, modern, and sleek.
Stairs are often already chosen for us when we buy our home, but if you are in the design stage, then these mid-century staircases will be a great source of inspiration. Even though stairs are just a transitory space in the home, they should definitely fit in with your space design-wise if you want to live in a harmonious home.
Mid-Century Modern Staircases
Mid-century modern decor has roots in the past, but today it's making a big come back. Homeowners and renters are drawn to the clean lines, simplistic forms, and bold colors of the mid-century period. Get in on the retro design action with our mid-century modern style guides like this one!
Let's take a peek at several great examples of mid-century staircase design in contemporary homes.
Black Vertical Rods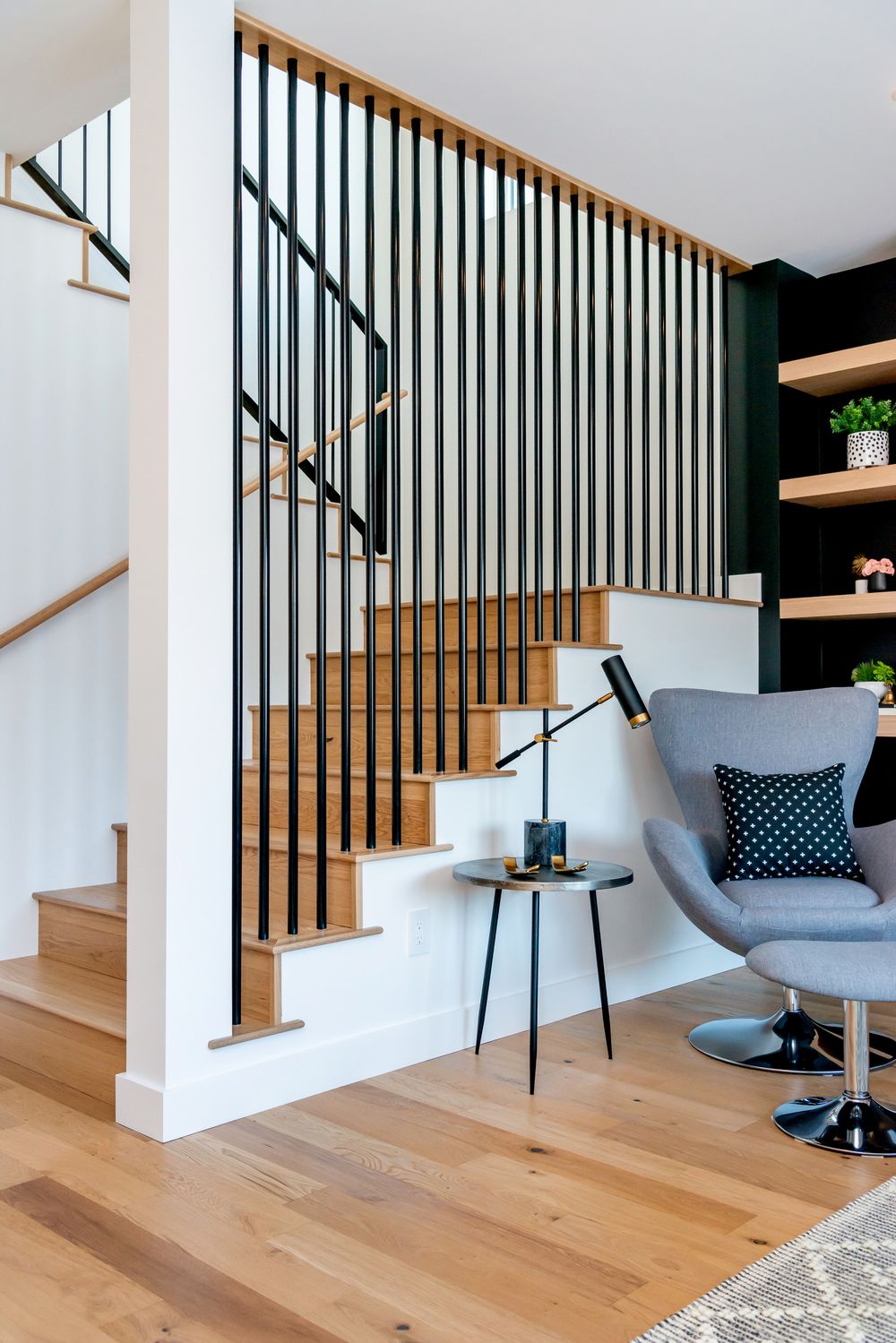 Split Level Staircase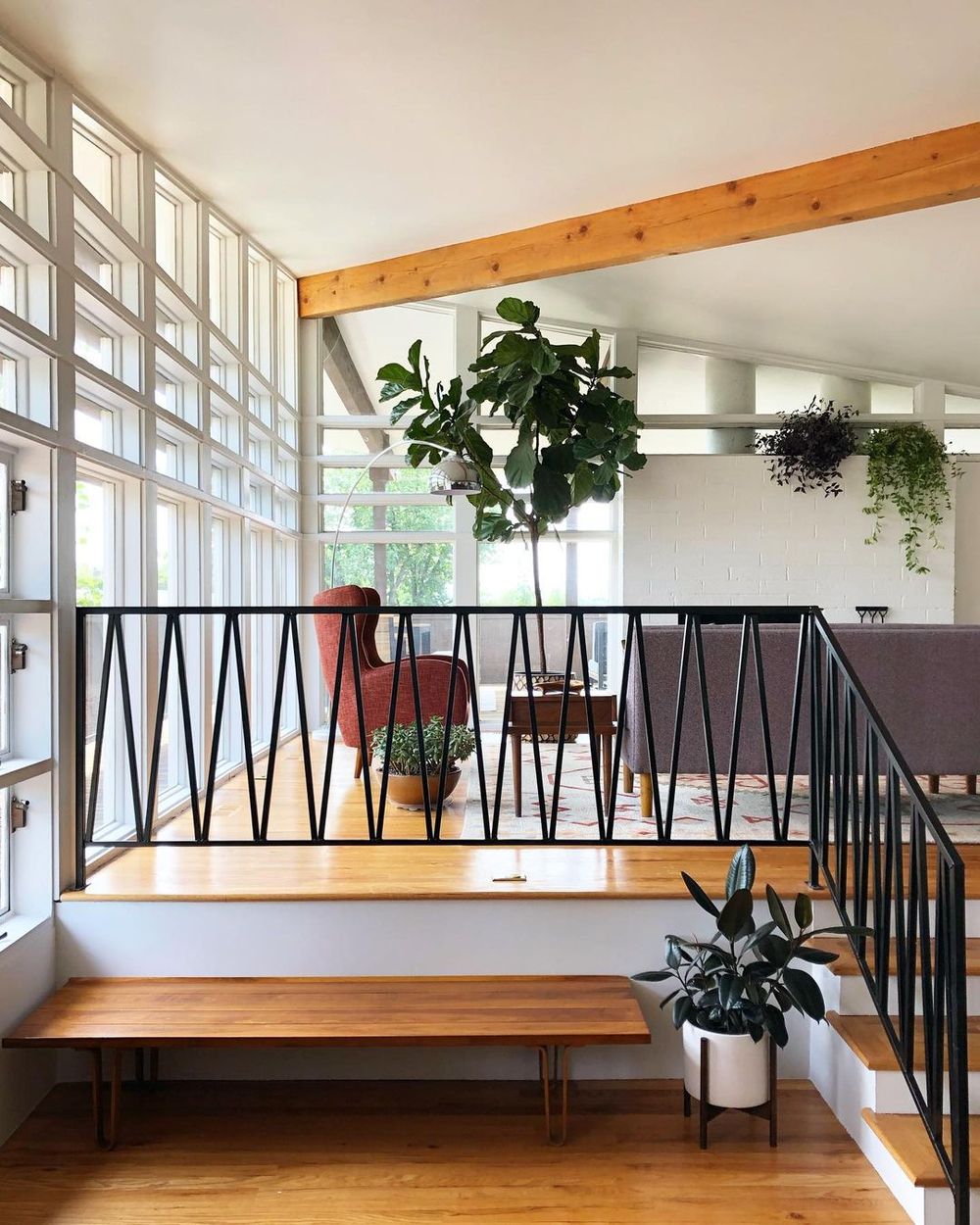 Floating Staircase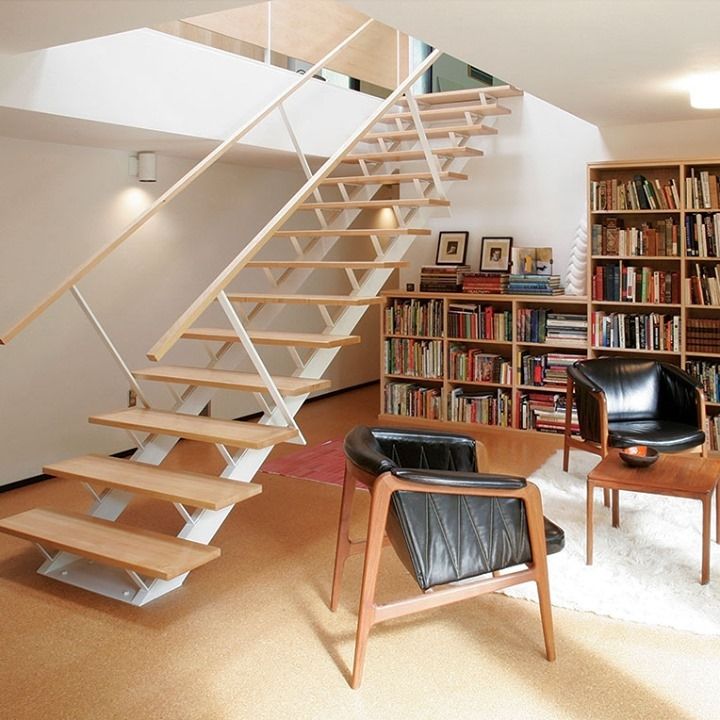 Vertical Wood Panels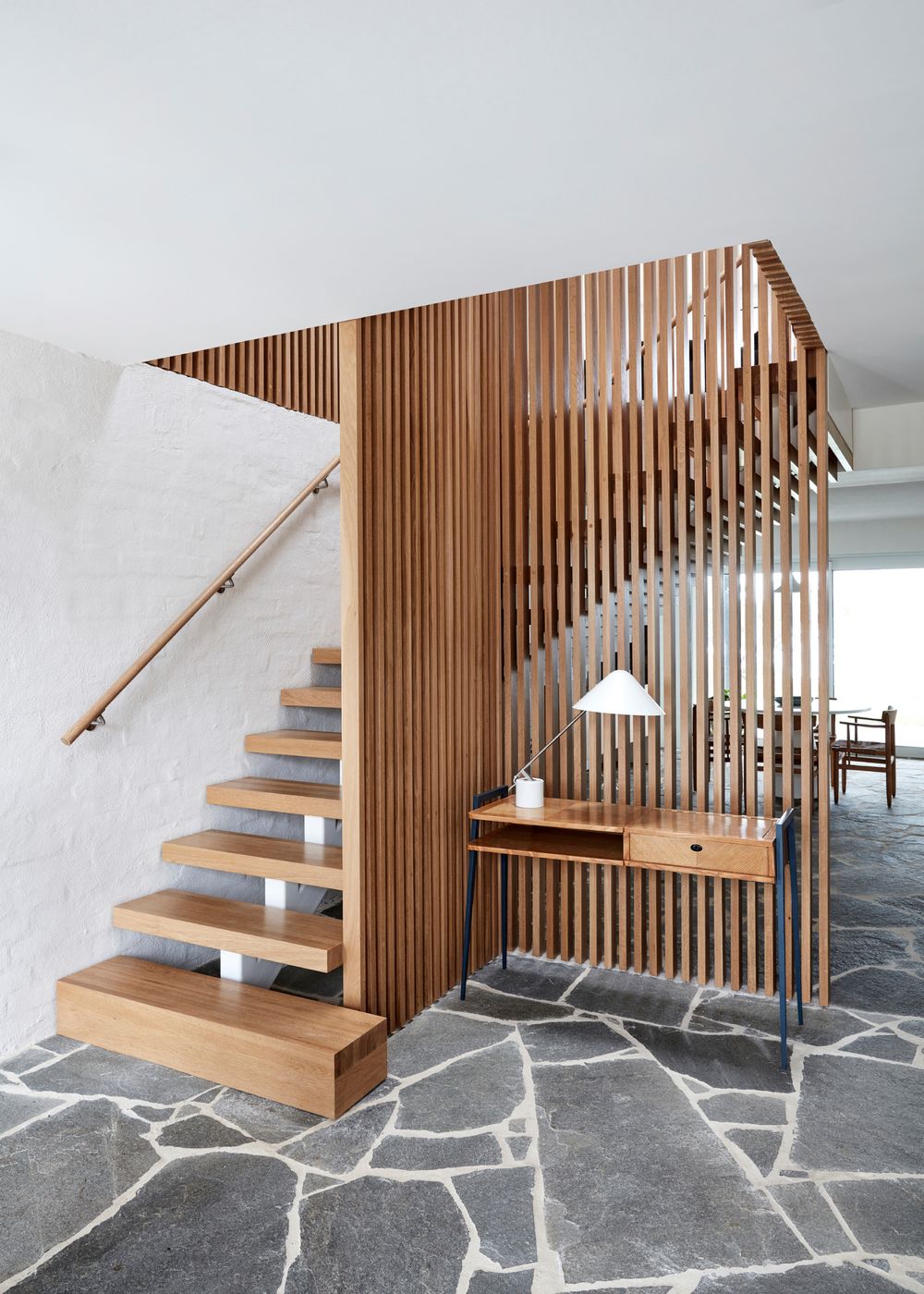 Rectangular Cut-Outs Iron Railing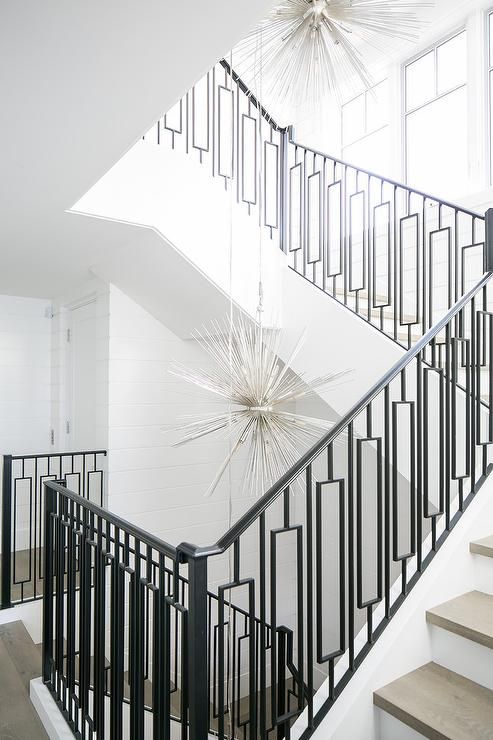 Open Layout Staircase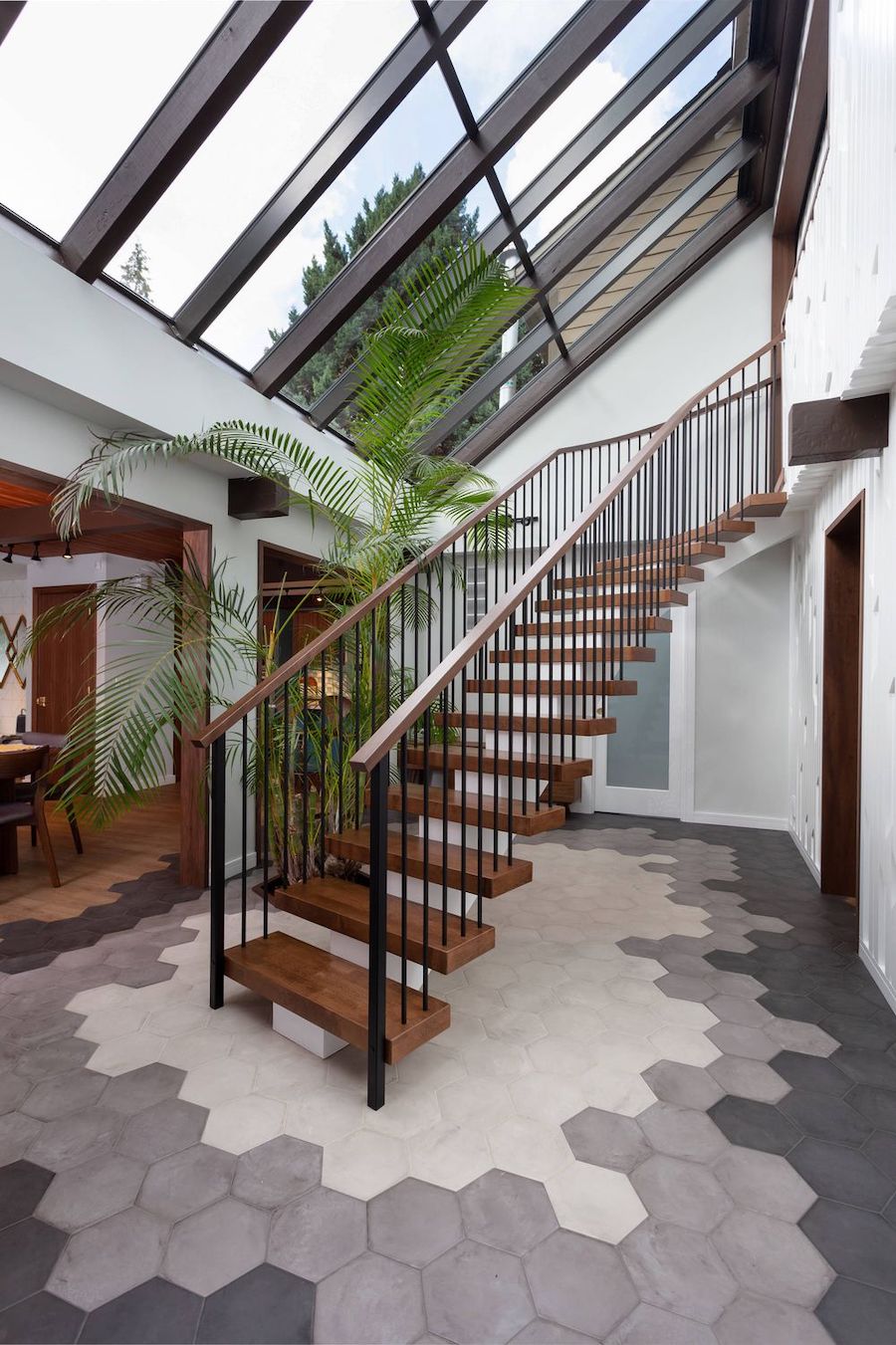 Warm Wood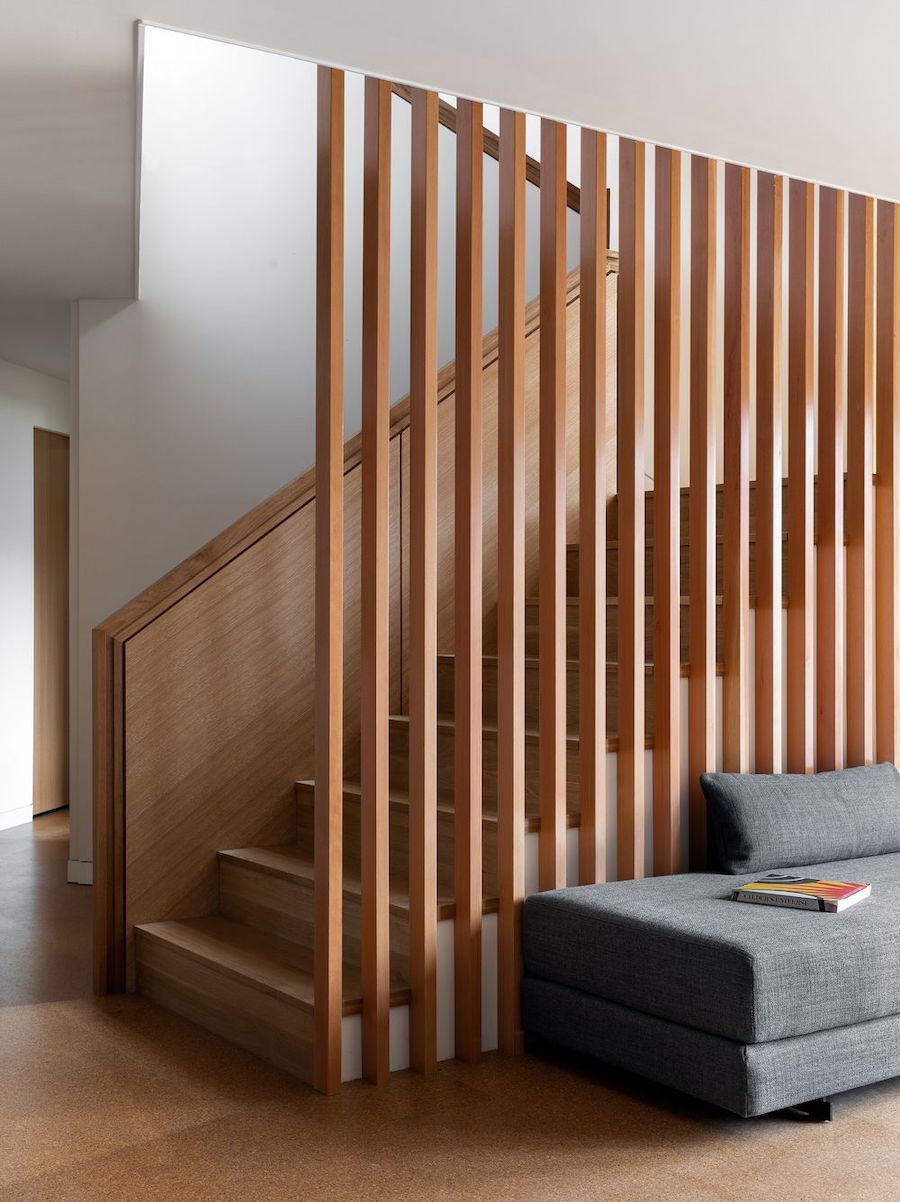 I hope you found a few good ideas for your mid-century staircase design! Which one was your favorite?
More Mid-Century Modern Decor Ideas
Keep getting inspired by these related mid-century modern interior design ideas: