We hope you'll be inspired by these mid-century modern breakfast nooks that are practical and well-designed. If you live in a mid-century modern home and you want to decorate your breakfast nook, then this article will give you some great ideas.
Mid-century modern decor is having a comeback and you can see lots of retro interiors on Instagram as well as our website. Let's take a peek at some of the most inspiring mid-century breakfast nooks below.
Mid-Century Modern Breakfast Nooks
The breakfast nook is the perfect place to enjoy your morning meal. It's generally much smaller than a formal dining room but still has a sturdy table and seating so that a family can enjoy their coffee and toast in comfort. It's often located very close to the kitchen so that quick meals can be served fast!
Starburst Chandelier Breakfast Nook
The starburst chandelier is a classic mid-century modern lighting fixture.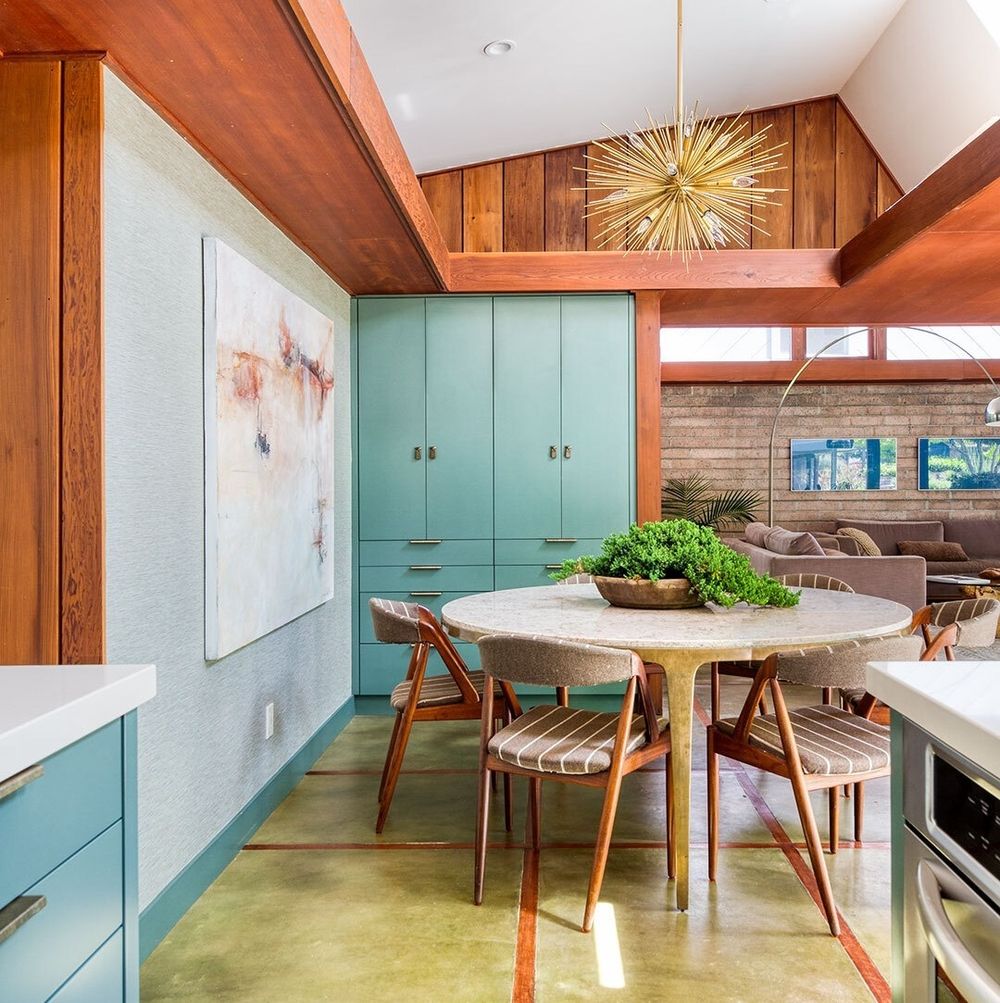 Black Geometric Wallpaper
Black geometric wallpaper really makes this room pop. The black plastic molded chairs match the space well.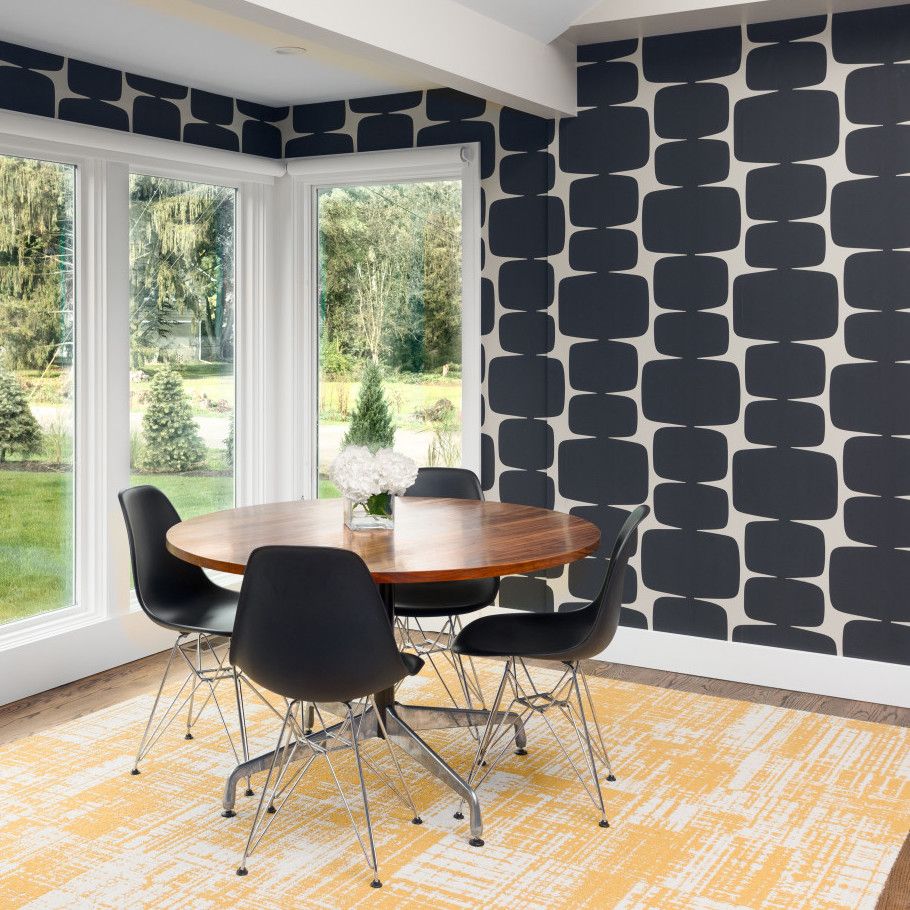 Plastic Molded Chairs
This all-white breakfast nook looks great with its mid-century modern style. The brass ceiling pendant adds some warmth to the space.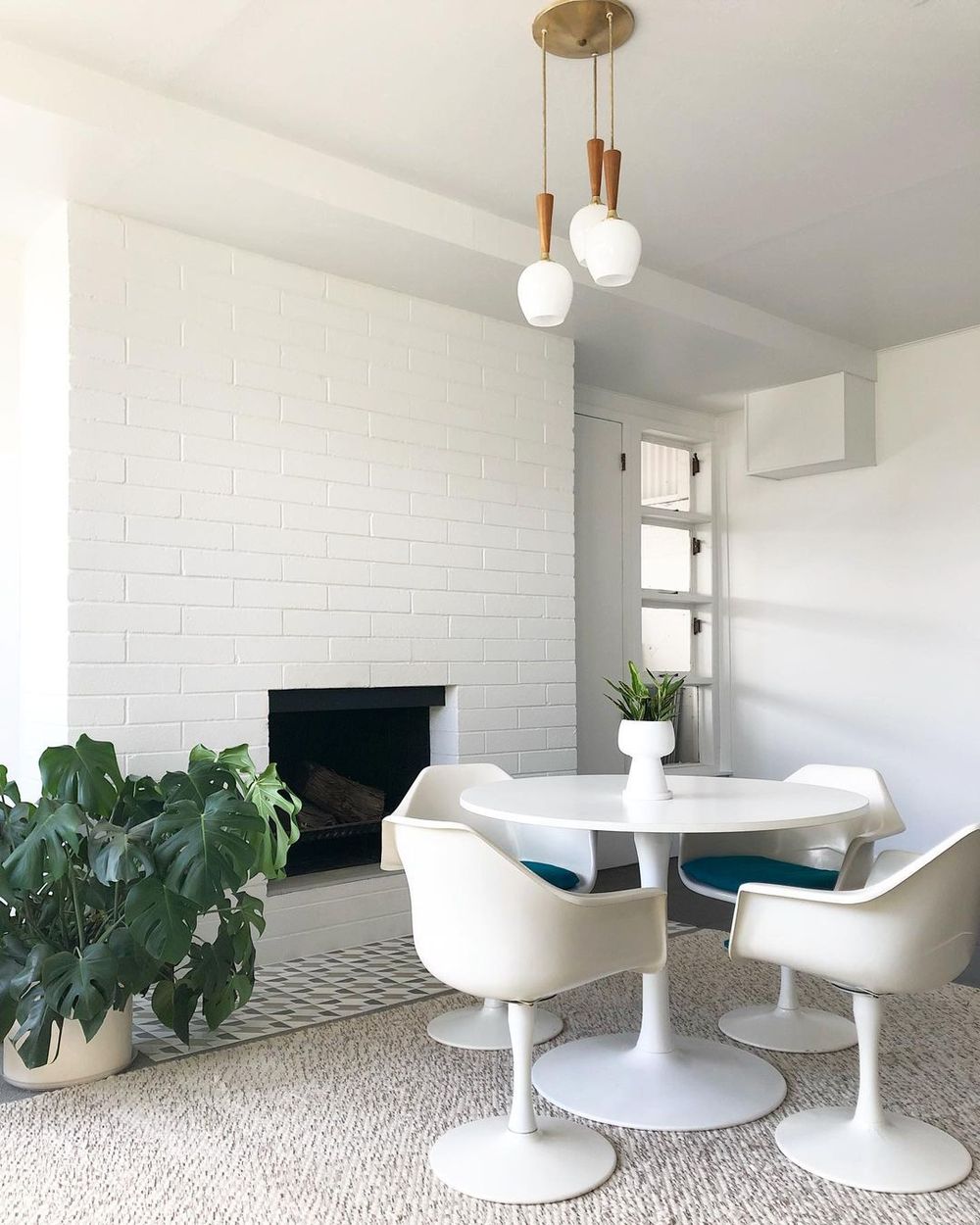 Tulip Dining Table
The mismatched dining chairs are a nice touch to this mid-century breakfast nook.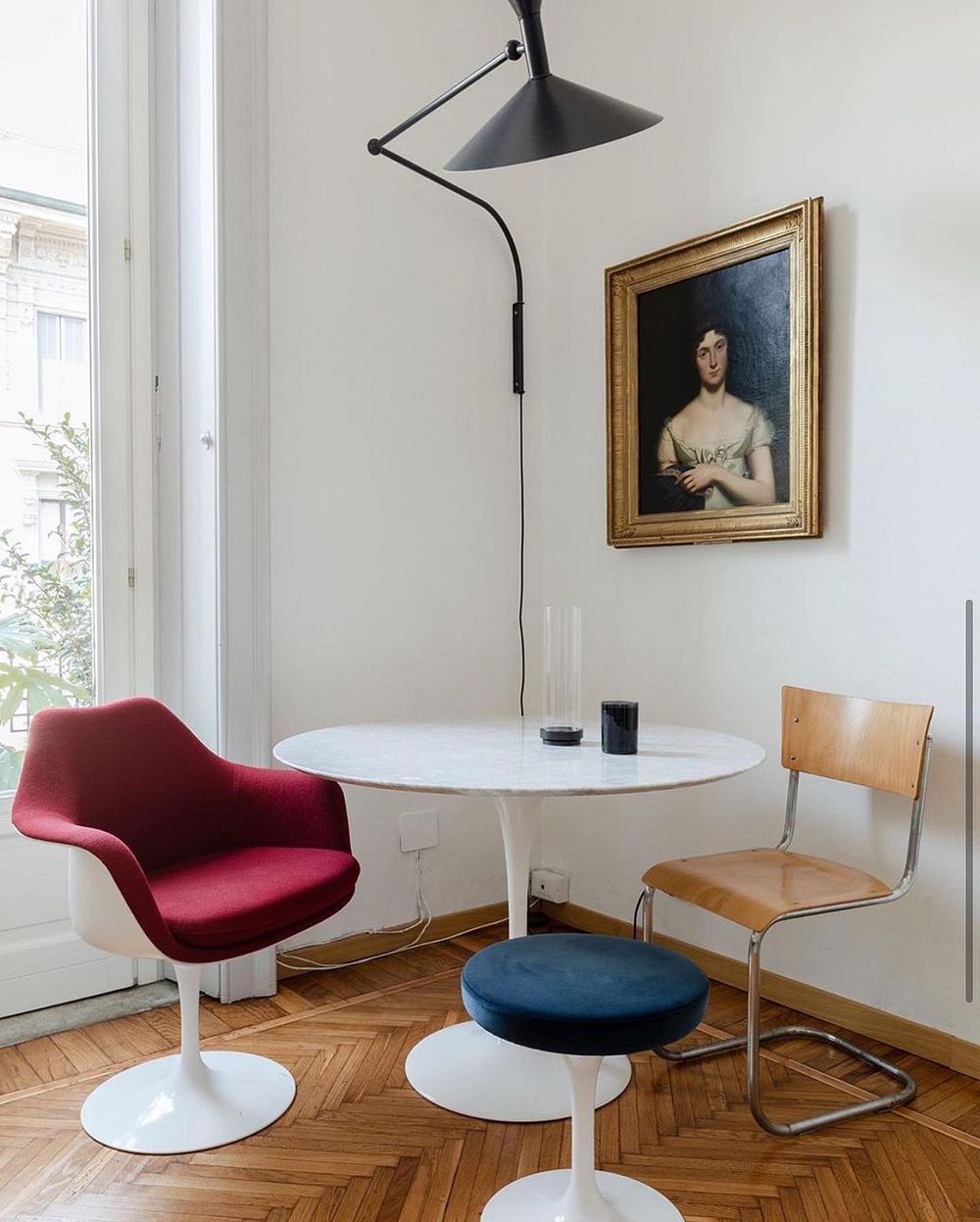 Vintage Artwork
You know it's the breakfast room when there are eggs and bacon on the wall!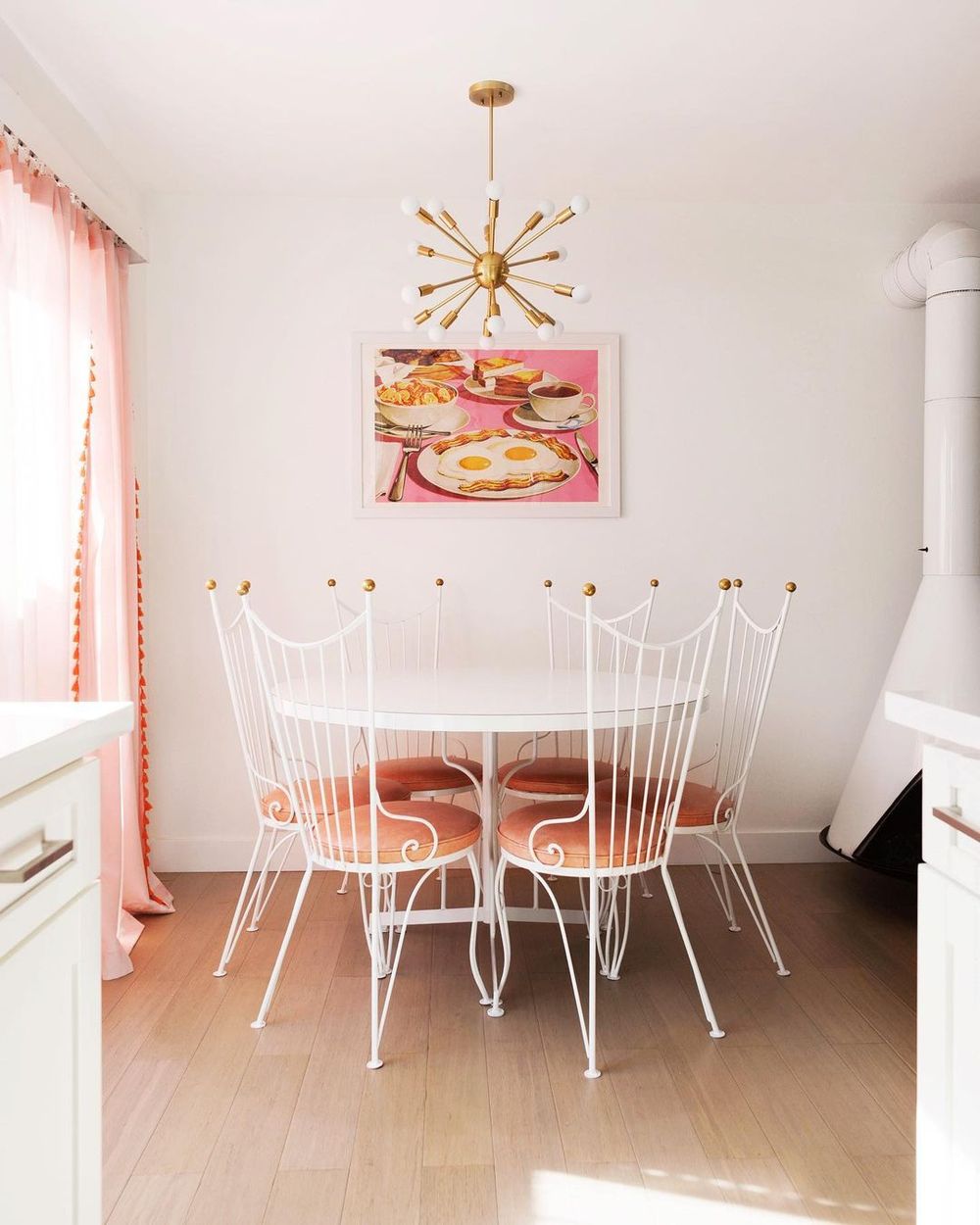 Vintage Booth Seating
The orange and yellow flower-patterned wallpaper in this space is so retro!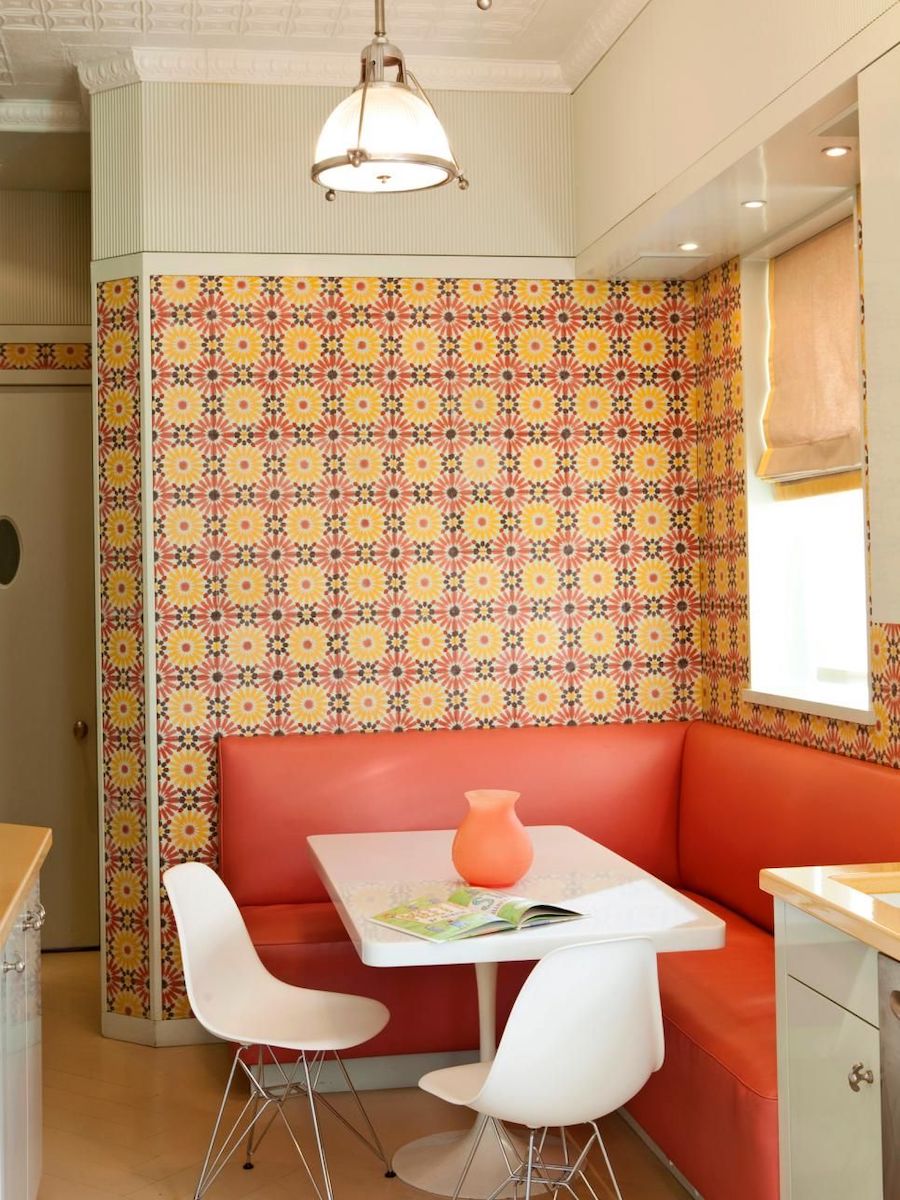 Dark Wood Furniture
Darker wood finishing is a signature of mid-century interior design.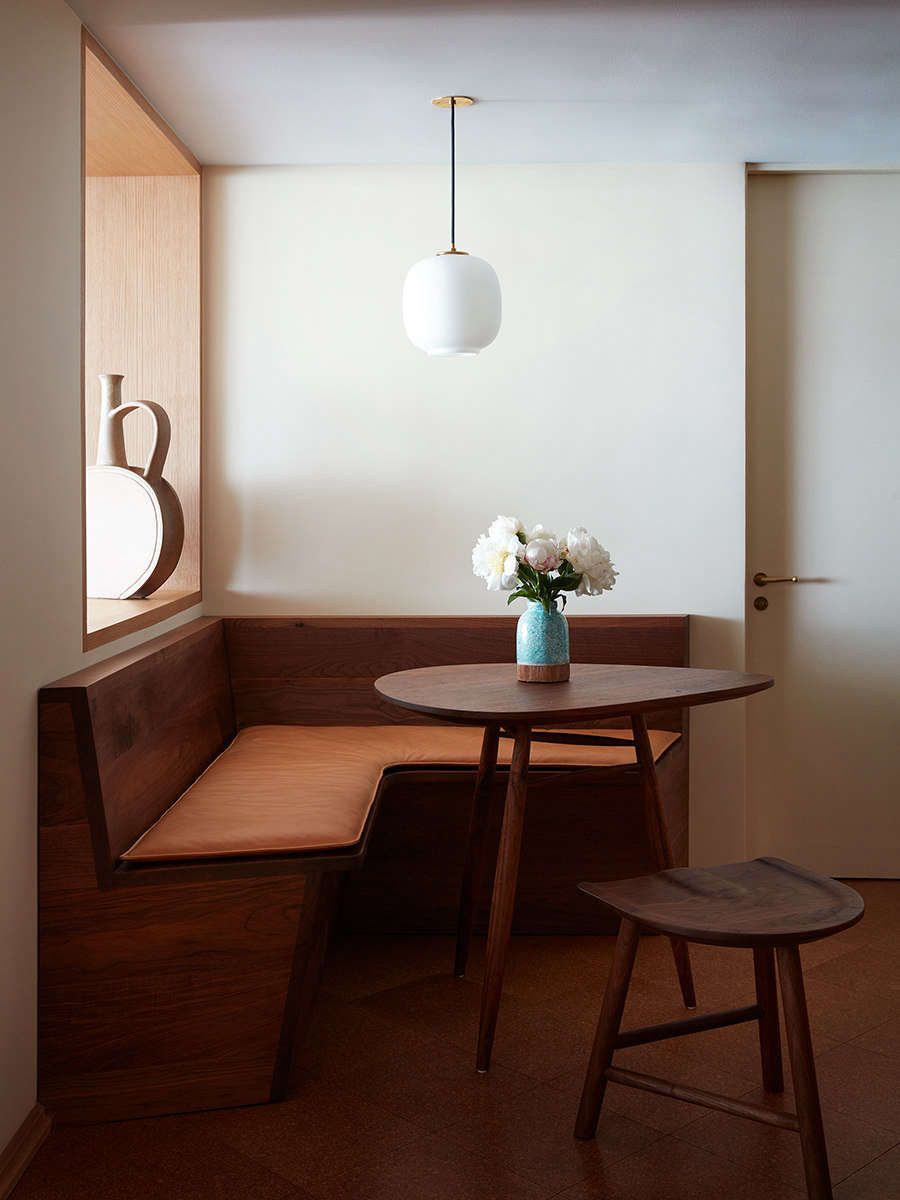 Abstract Artwork
The mid-century period is when abstract art by the likes of Mark Rothko and Jackson Pollock began to become popular.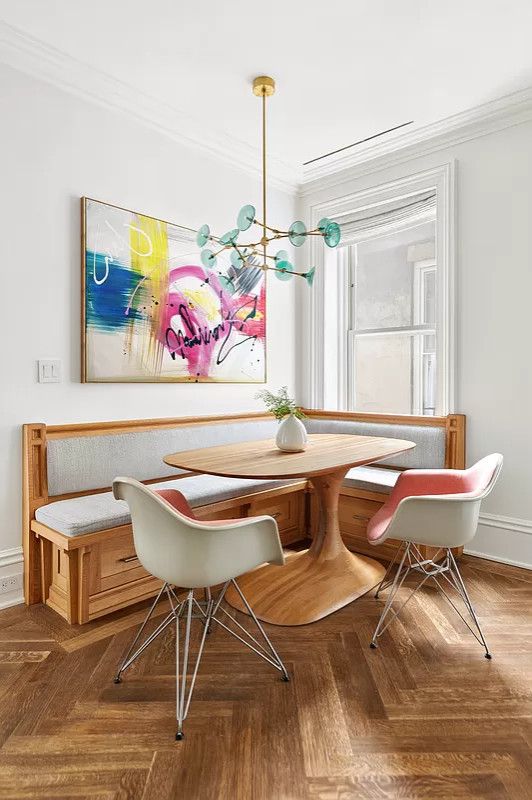 Geometric Rug
A geometric pattern works great on the rug too!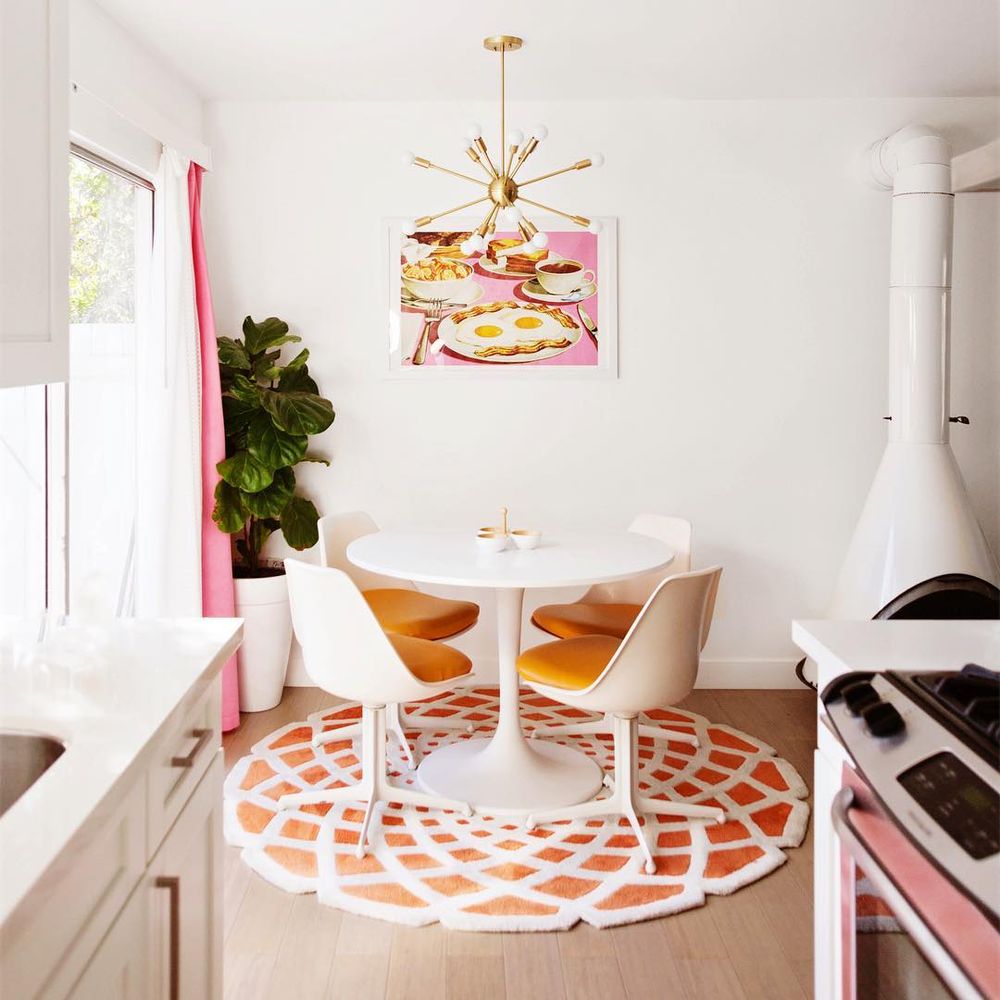 Don't miss anything with our breakfast nook essentials list.
More Mid-Century Modern Decor Ideas
We love mid-century modern decorating and have many related articles on this topic. Check out a few of them here: