Mid-century modern sideboards are a classic design element in a mid-century style home. These handy storage furniture pieces are widely recognizable for their brown color, modular design, and clean lines.
Sideboards became quite popular during the mid-century era. They were a common piece of furniture in mid-century homes, used as a place to store dishes, glassware, and other items. Often used as a way to add storage space to a room, wooden sideboards were often placed in the dining room or hallway. Sideboards typically had a narrow, flat top, and interior shelves or drawers for storage. They could also be used to display decorative items like vases, trays, and other pieces of pottery. Sideboards were a popular style of furniture in mid-century homes, and they can still be found in many homes today.
Personally, I always think of the mid-century design when I imagine a sideboard! Today I want to share some of my favorite mid-century sideboards with you guys in case you are in the market for this type of furniture.
Mid-Century Modern Sideboards
Sideboards can be used in different rooms depending on your storage needs. You could keep extra books and gadgets in a living room sideboard, or you could store extra linens inside your bedroom sideboard. Umbrellas and small shoes could be kept inside a sideboard near the entryway and topped with a large mirror. Anywhere you need extra storage, a sideboard is a great piece if you love the retro look!

Here's a great living room sideboard that really serves as the focal point of this room.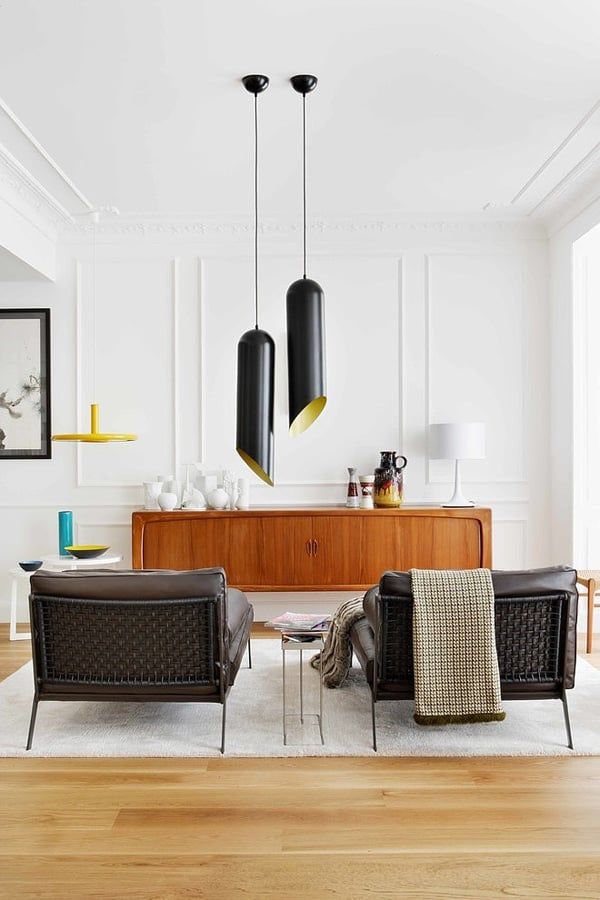 I hope you found a beautiful mid-century modern sideboard for your home.
Mid-Century Modern Design
Want more mid-mod design tips and furniture recommendations? Don't miss these related mid-century design articles on Curated Interior right here:
Happy curating!