Are you looking for mid-century modern tiles? These ideas for kitchen backsplash tiles, floor tiles, and even bathroom shower tiles will inspire you to create the mid-mod home of your dreams.
Mid-century modern tiles are often geometric in shape and could take the form of hexagons, cubic, triangular, or pentagons. Tiles in the mid-century style are often finished in a retro color like teal or mustard yellow. For grout, you could go with classic white or go bold with color.
Mid-Century Modern Kitchen Tile Ideas
Mid-century modern kitchens feature bold backgrounds and simple cabinets. Wood is often a prominent feature of mid-century-style kitchens in contemporary homes.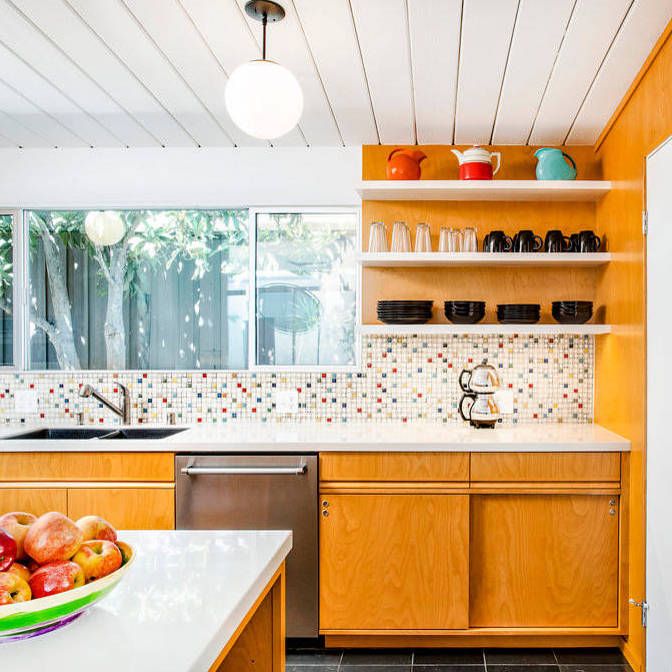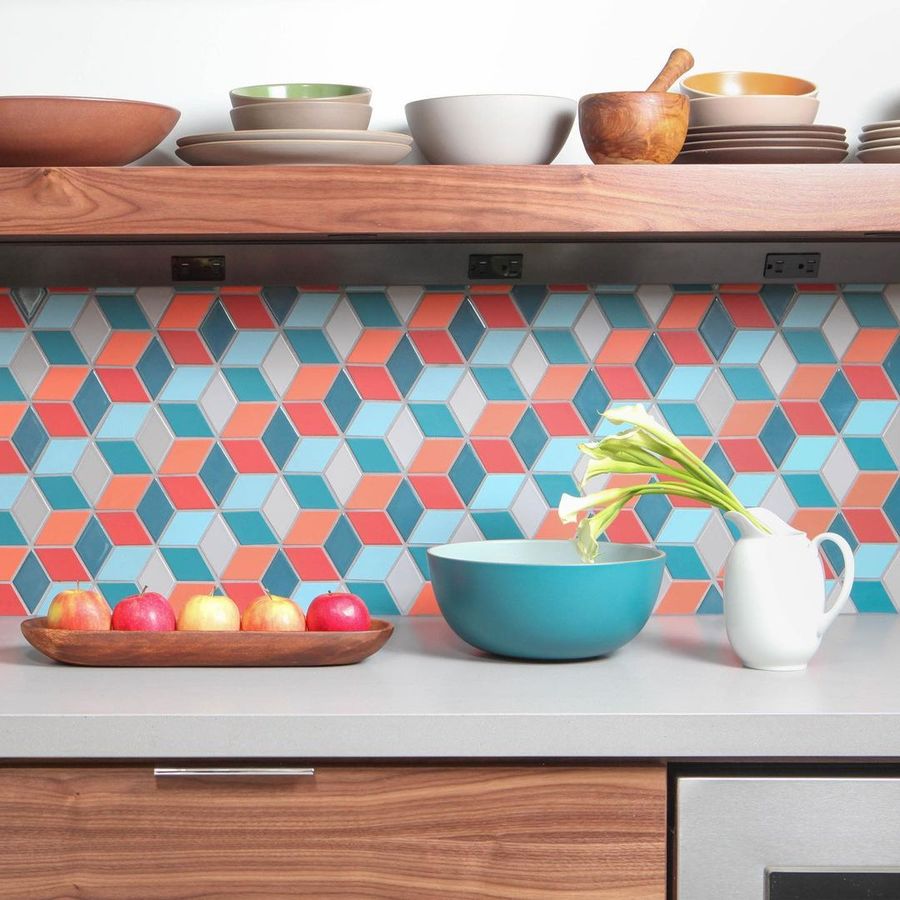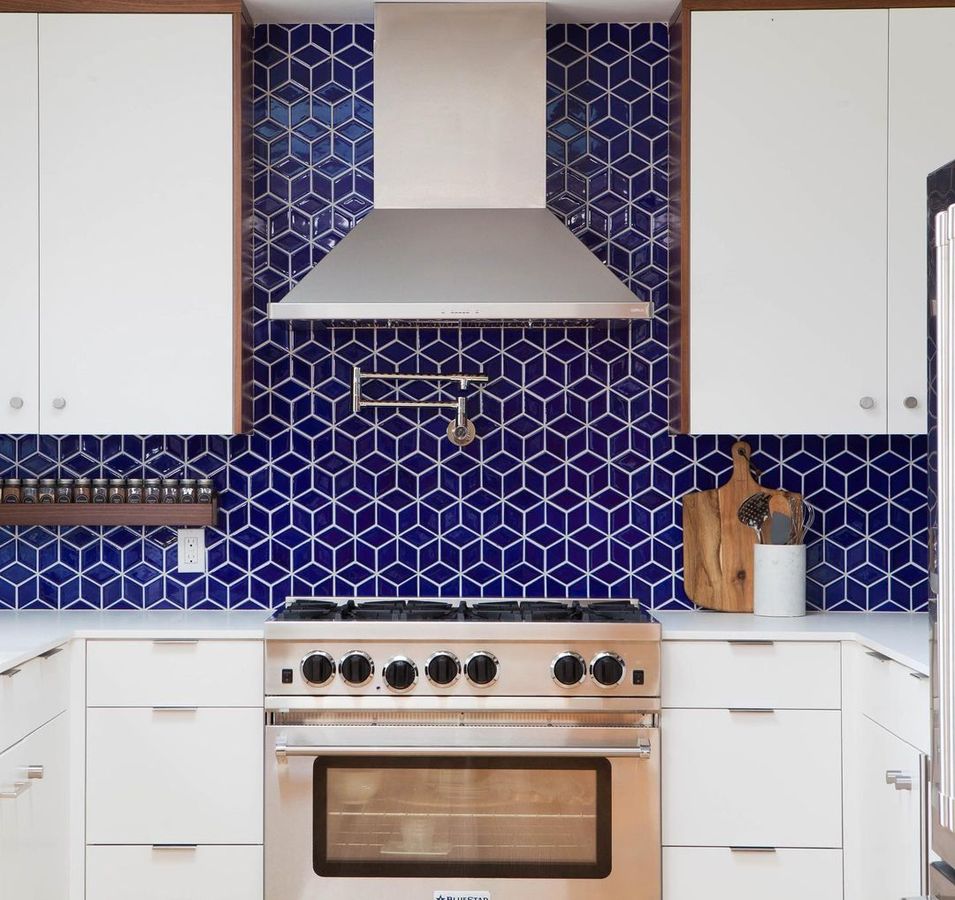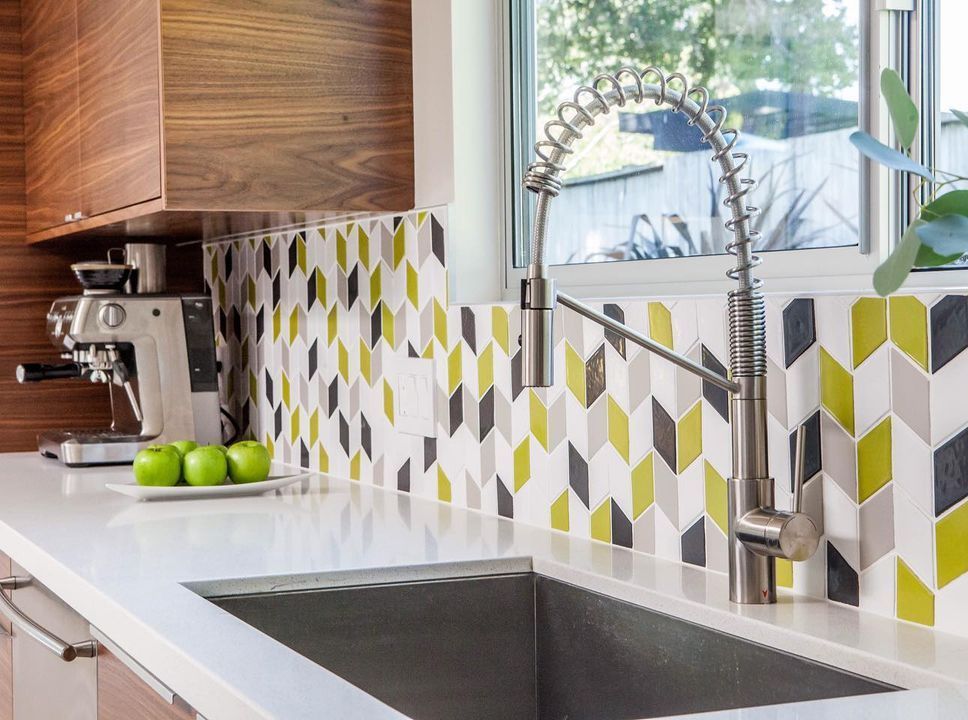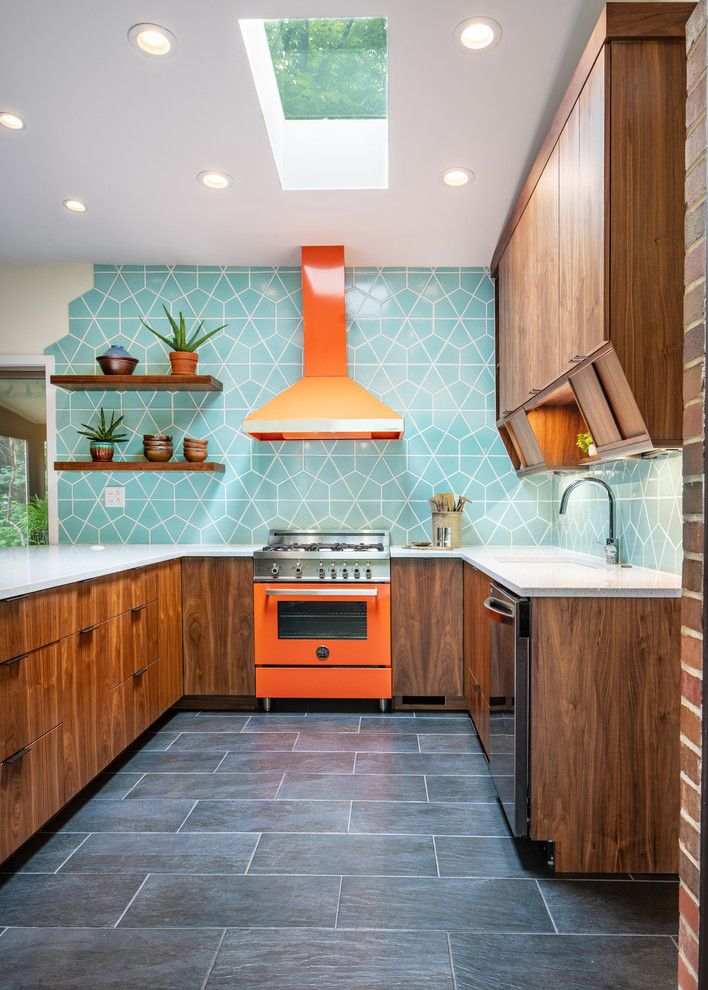 Mid-Century Modern Bathroom Tile Ideas
Mid-century modern bathrooms are functional and practical above fall. Beyond that, they often feature gorgeous tiling that makes a bold statement. Some of this tilework could even be considered artwork in and of itself!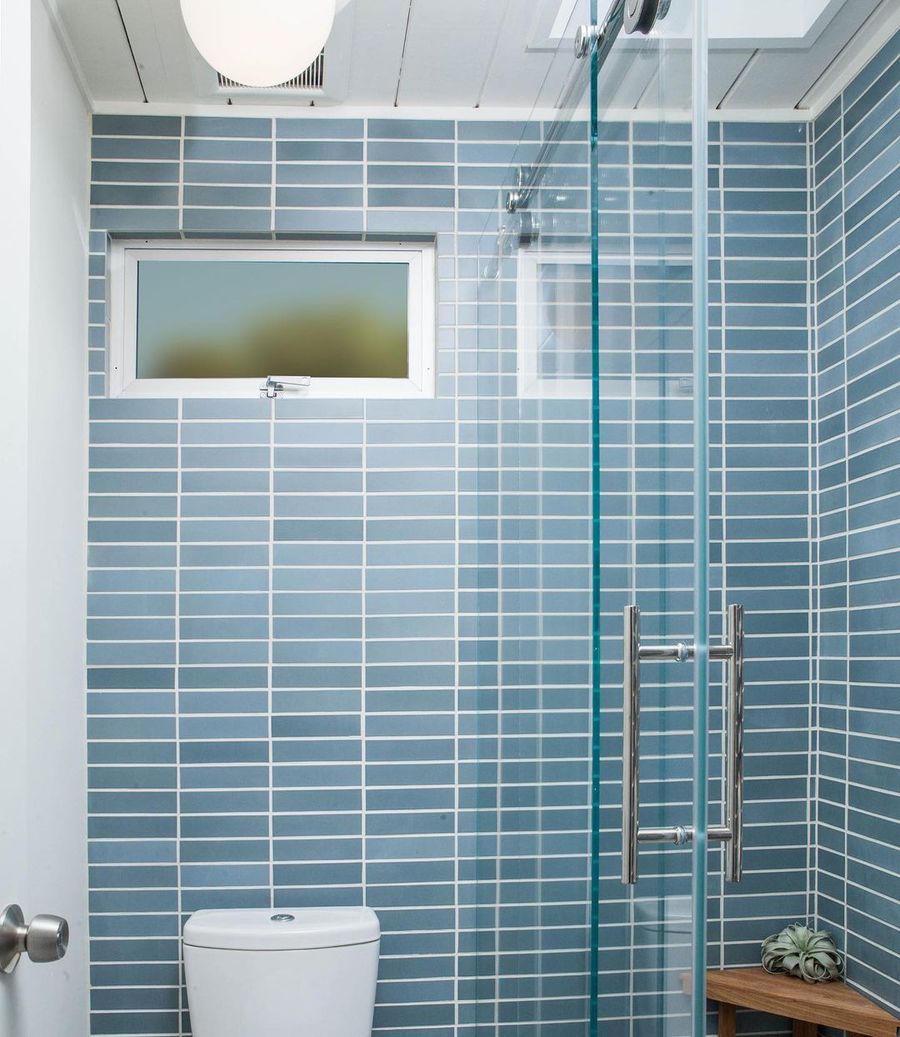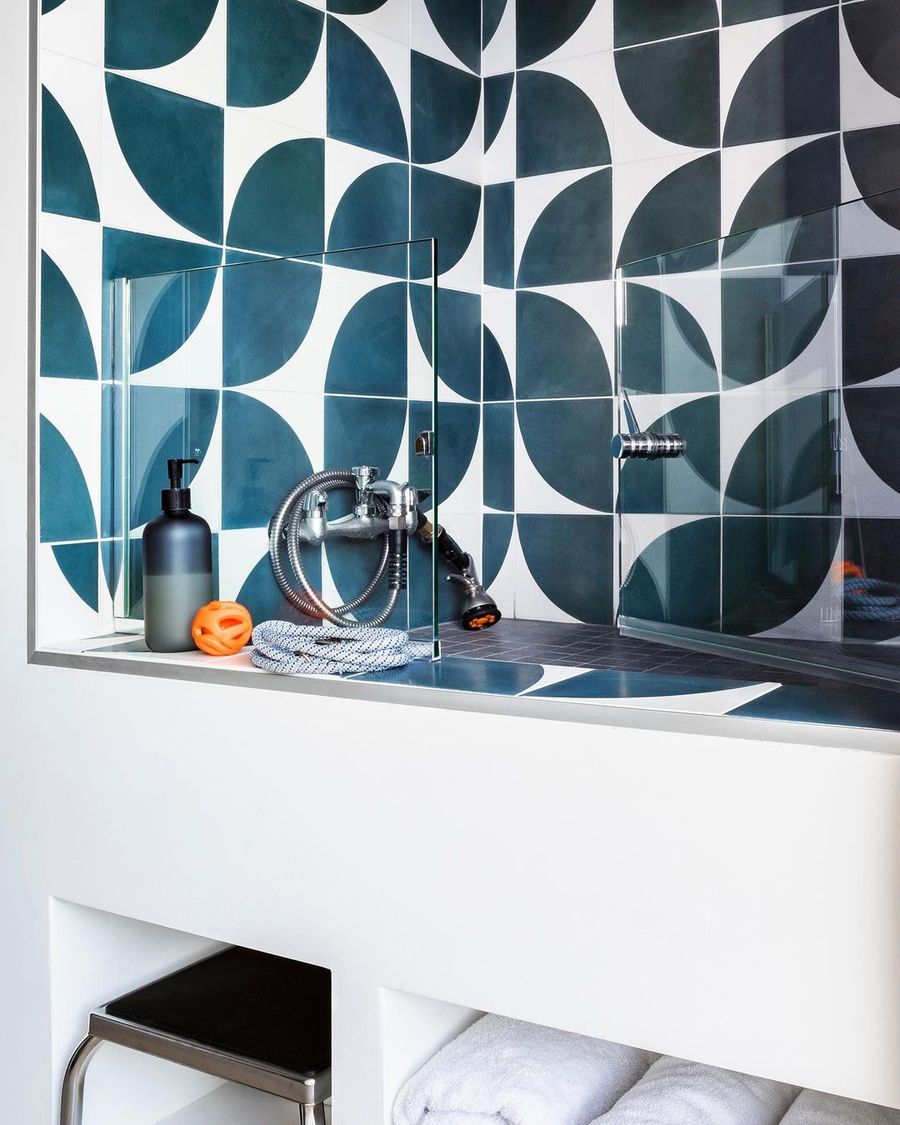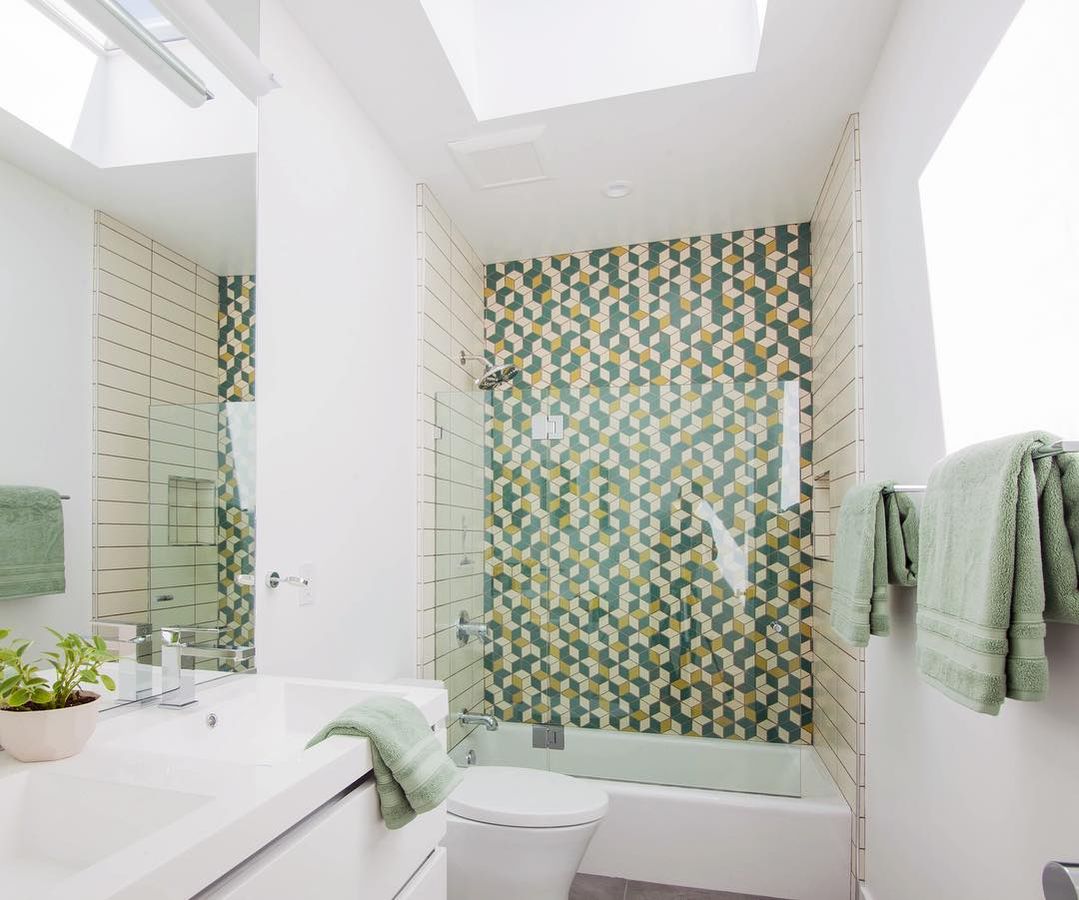 This is a lovely mid-mod green bathroom design.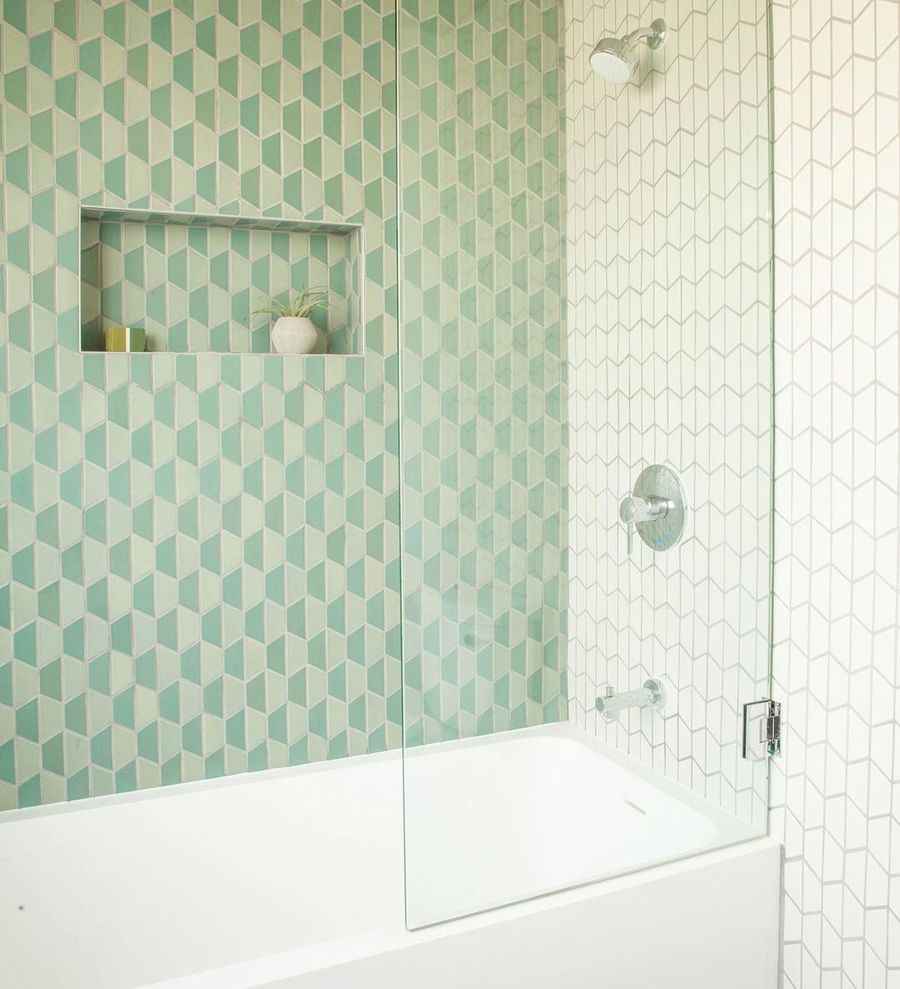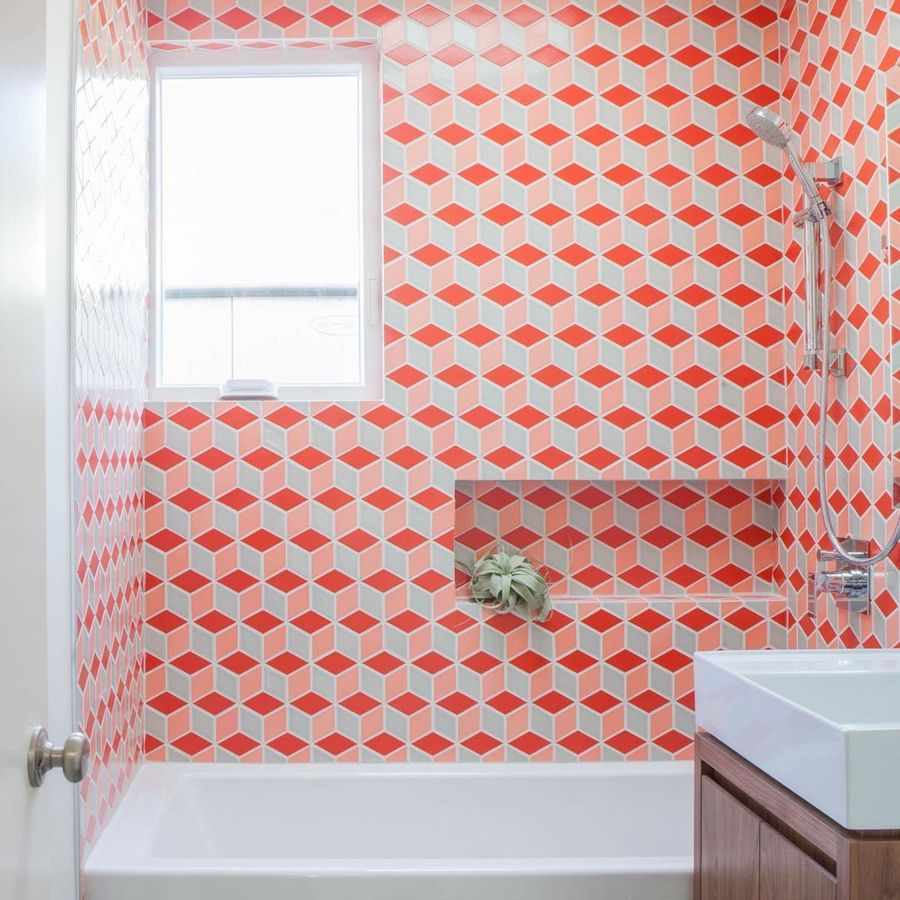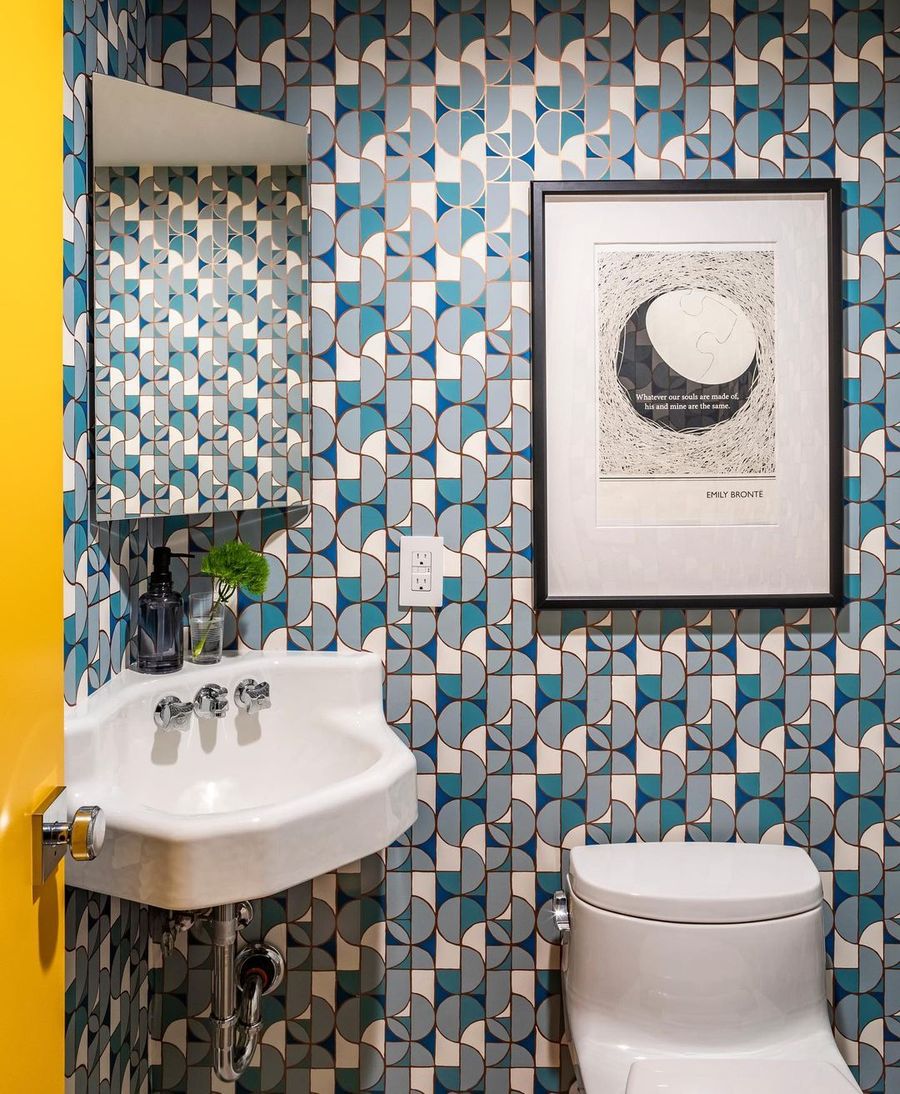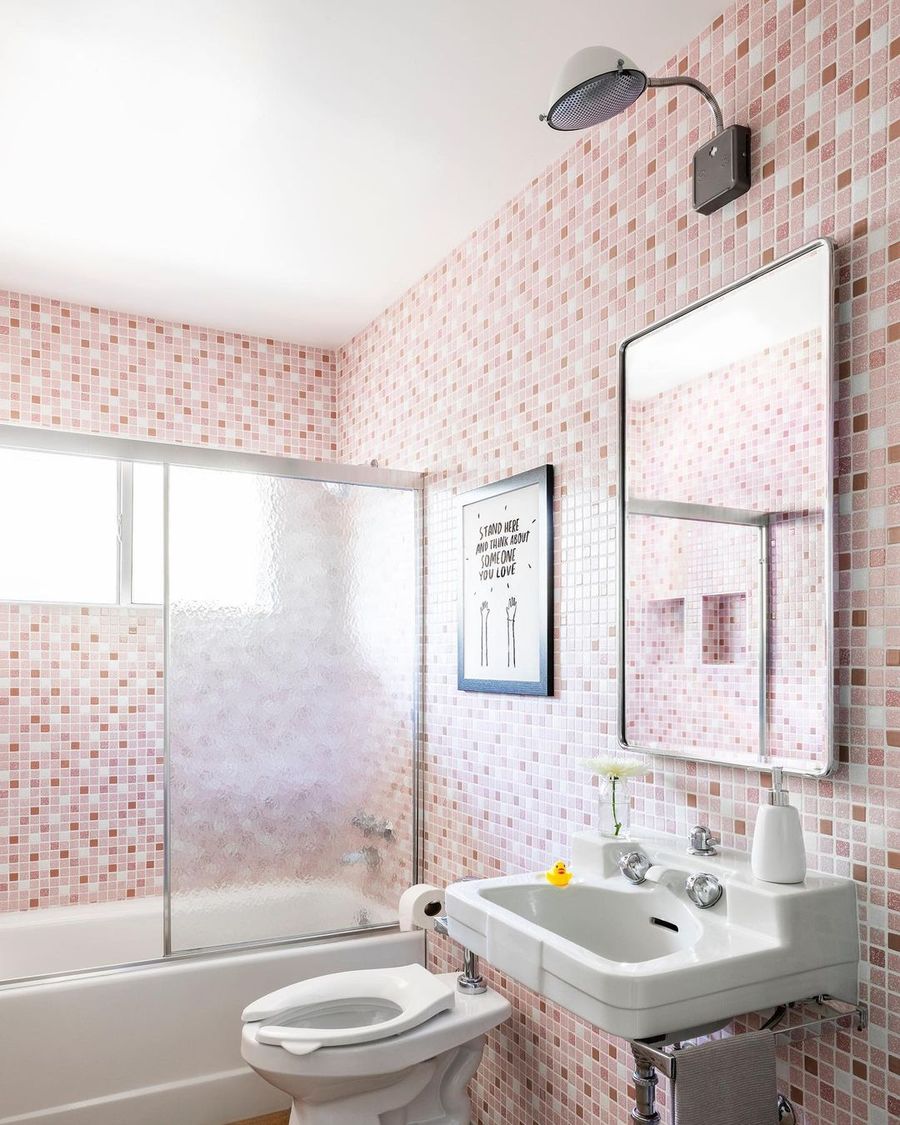 More Mid-Mod Decor Ideas
Want even more mid-century modern decorating ideas? Get inspired by these related posts below: