If you love mid-century interior design, then these mid-century modern bedroom decor ideas will surely inspire you. From warm wood furniture to retro chic decorations, there are lots of key ways to decorate a bedroom in the mid-century modern style. We are here to guide you through this design process with the most inspirational photos.
Mid-century modern decor has surged in popularity recently, thanks to the success of television shows like Mad Men and The Queen's Gambit. From the dark wood bed frames to the minimalist furniture designs, there are a few core elements to every mid-mod bedroom design.
Mid-Century Modern Bedrooms
The bedroom is where we spend many hours every night. It's where we begin and end our day. It should be comfortable, calming, and pleasant to spend time in. I love cozy bedrooms which offer plenty of pillows, a plush mattress, and a sturdy headboard or bed frame. You'll also want to put a great nightstand for your bedtime essentials, a good source of overhead lighting, and perhaps an armoire or dresser for storing your clothing.
Here are our favorite mid-century modern bedroom decor ideas!
Geometric Rug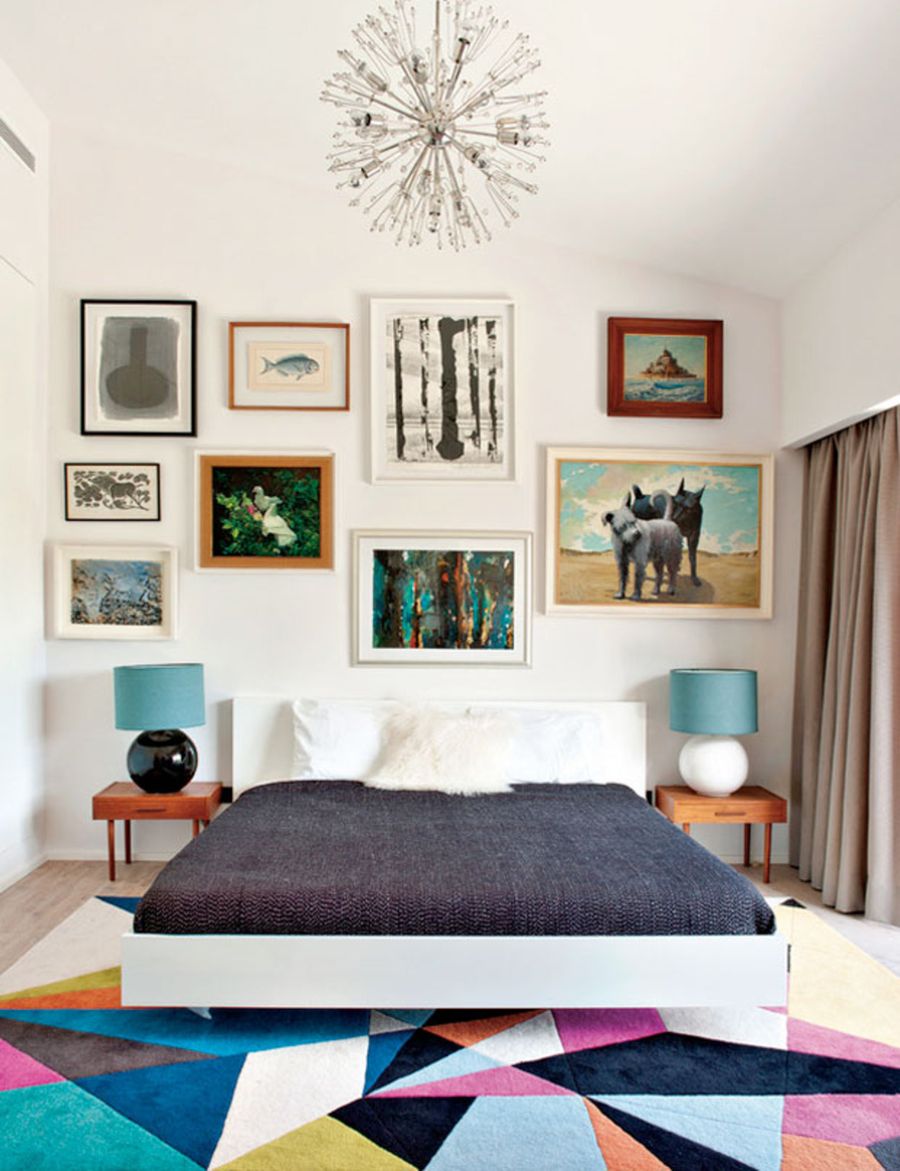 Yellow Patterned Sheets in Mid-Century Modern Bedroom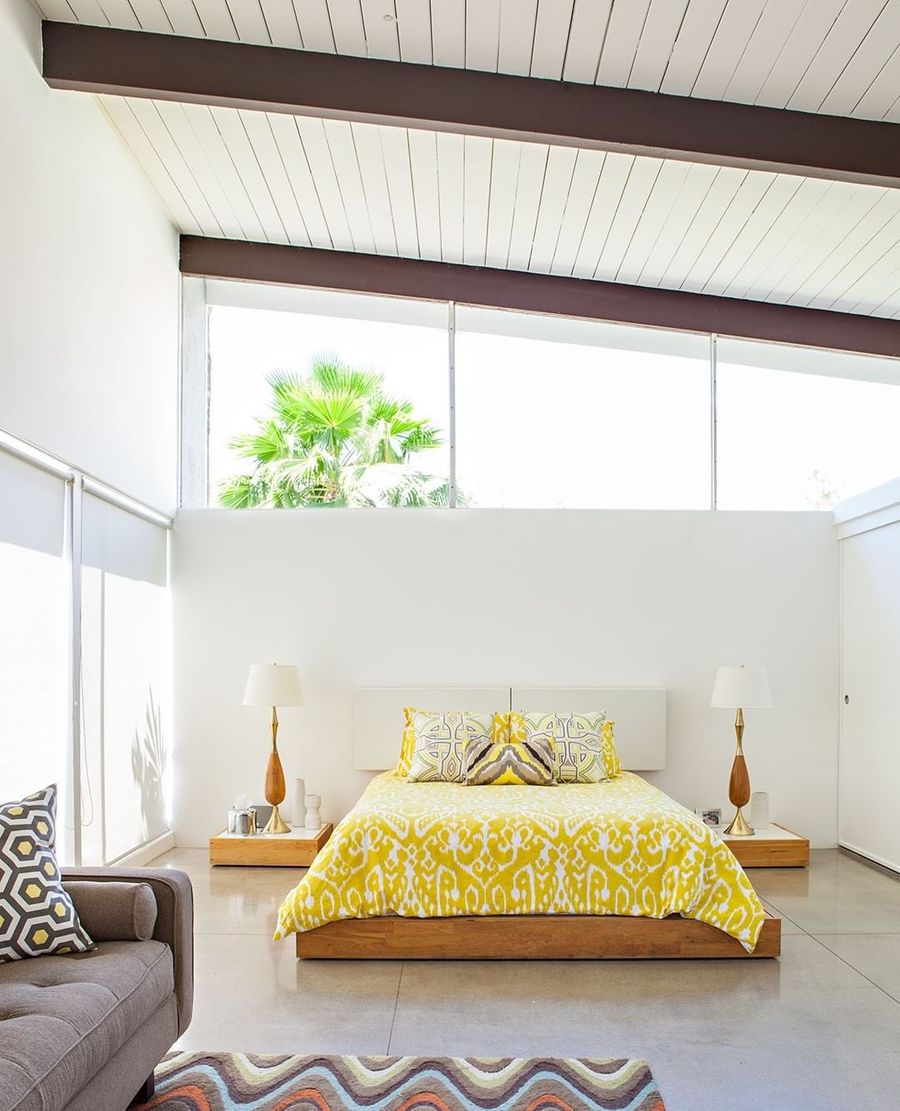 Wood Platform Bed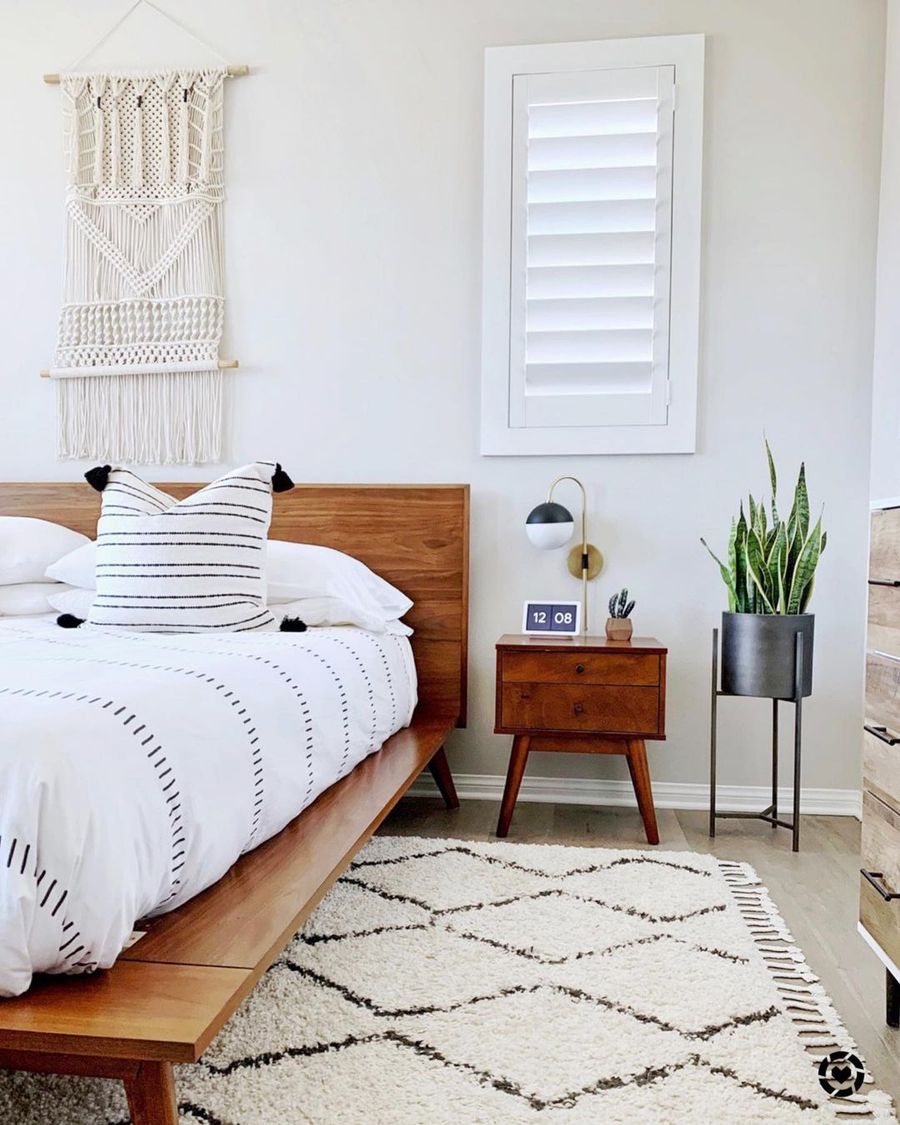 Mid-Century Furniture, Decor & Lighting Selection
Here are a few recommendations for curating your mid-century modern bedroom design:
Wood Oval Dresser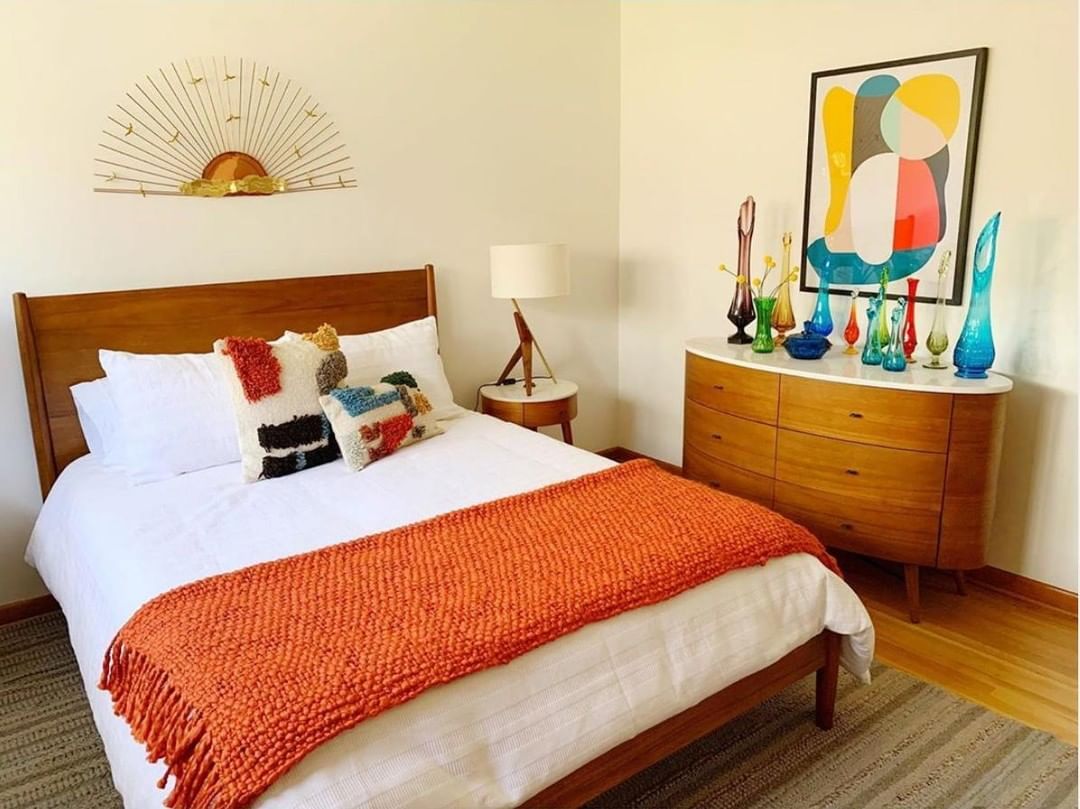 Leather Headboard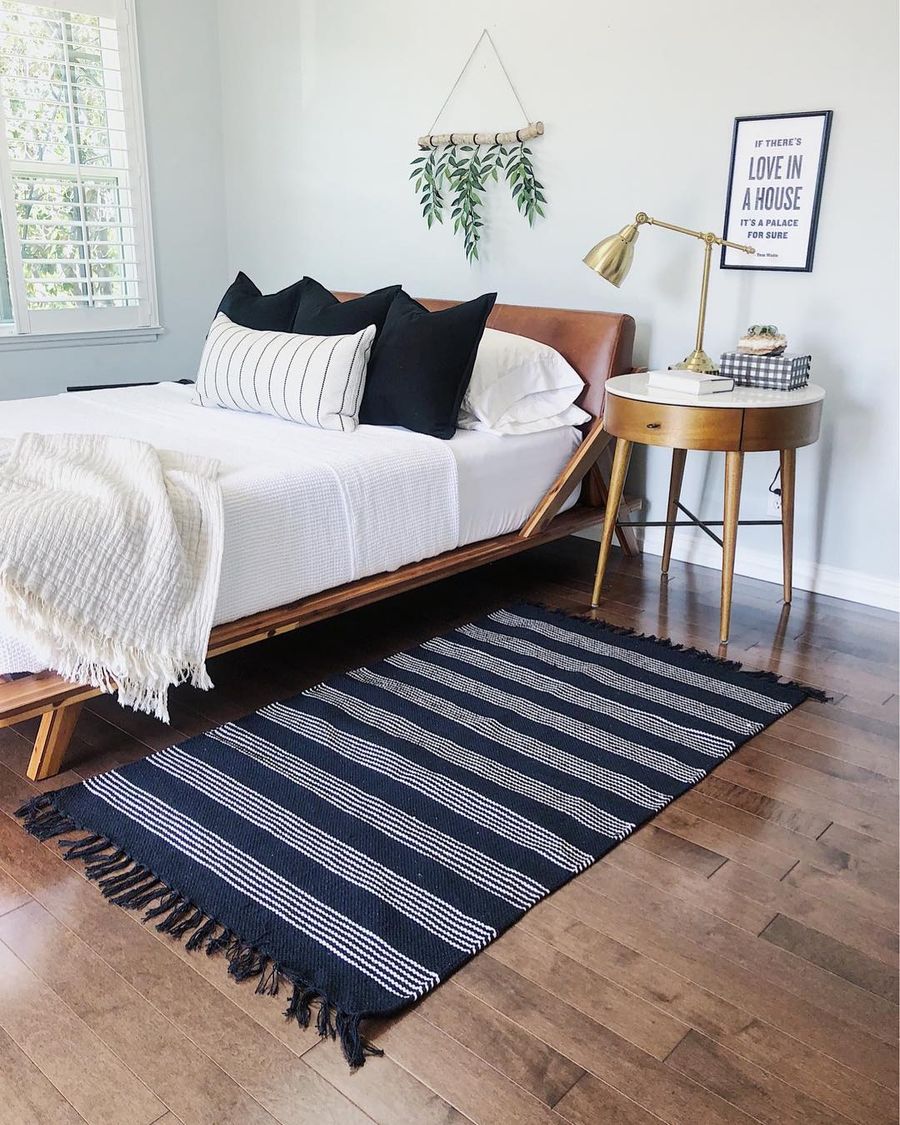 Gold Starburst Chandelier and Bold Pink Walls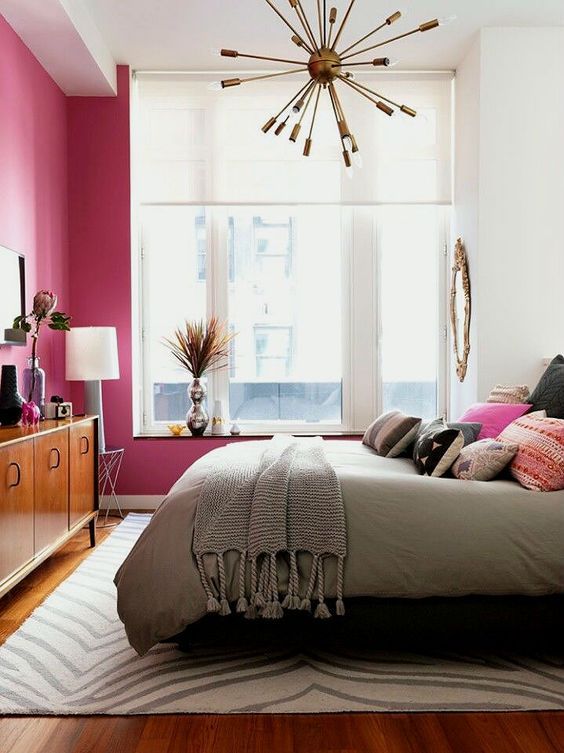 Eames Molded Plastic Armchair with Wire Base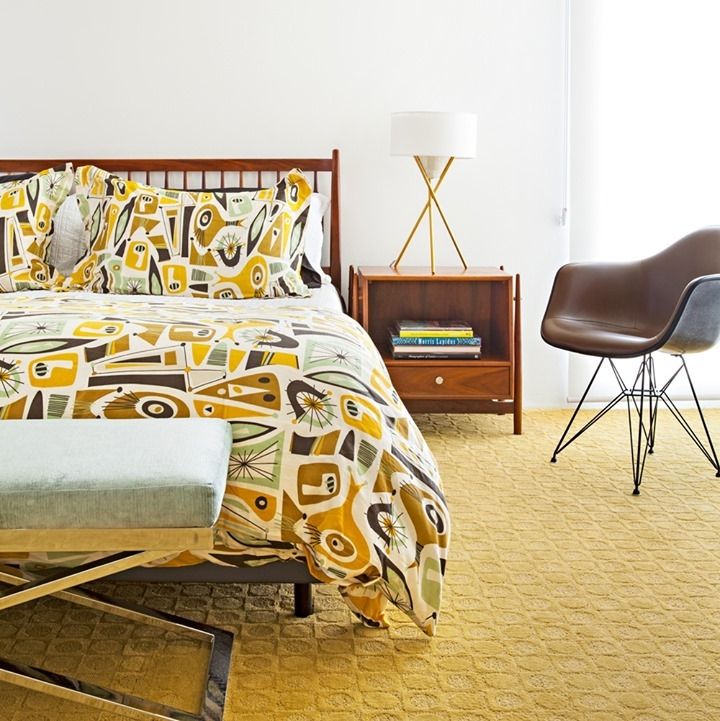 Mid-Century Modern Decor from Amazon
Here are a few mid-century modern decorating ideas from Amazon:
Sideboard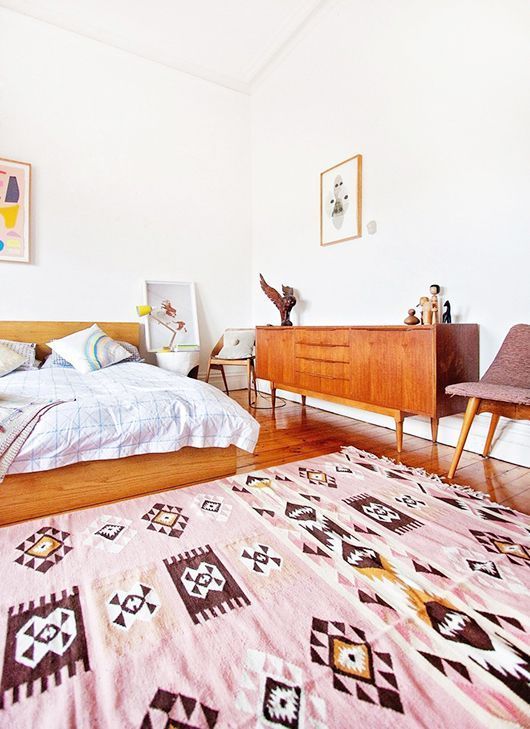 Chestnut Furniture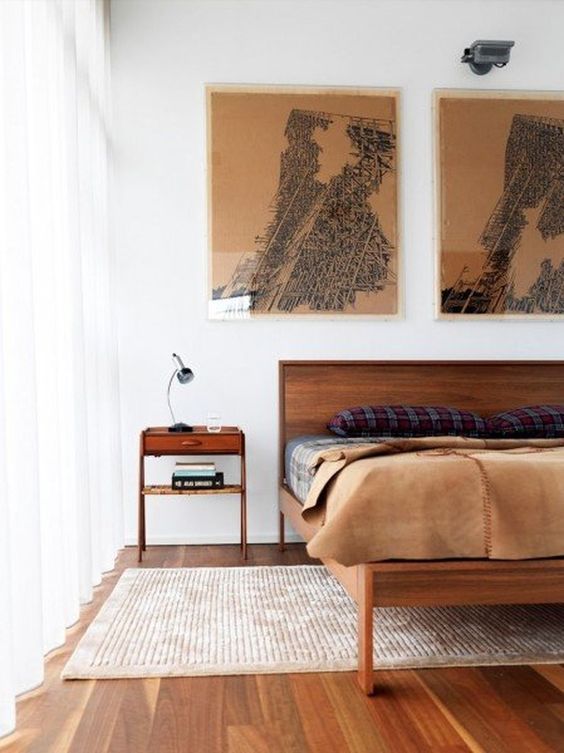 Wood nightstand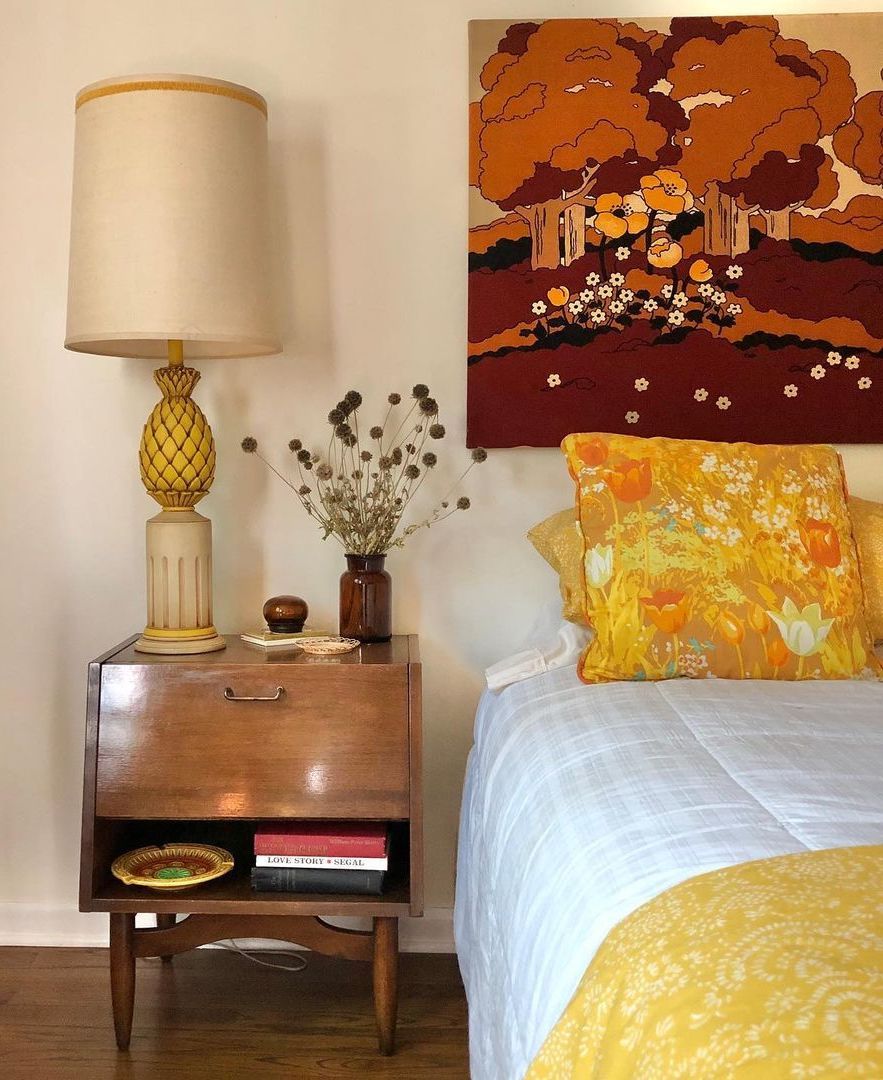 Brass Wall Sconces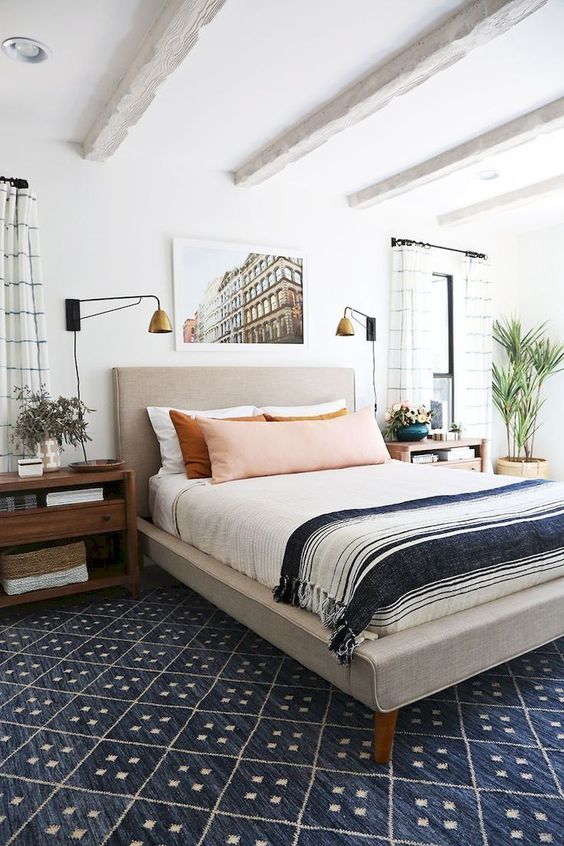 Wood Wall Paneling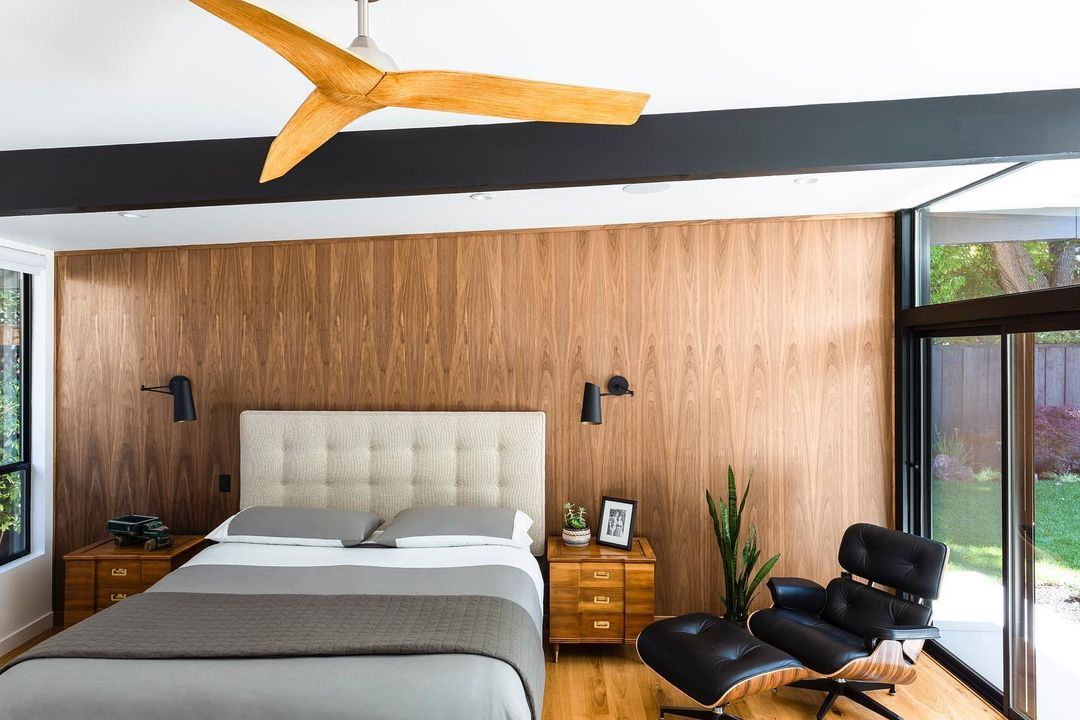 Serge Mouille Spider Sconce Five Arms in Black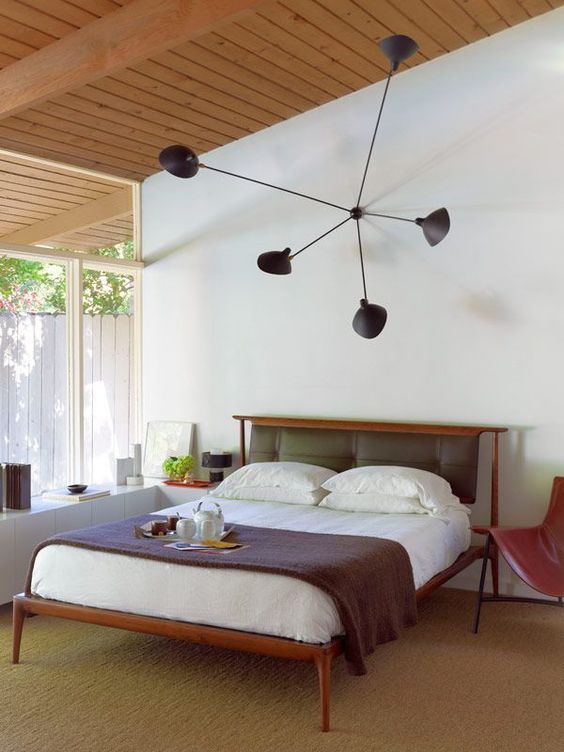 Yellow Tulip wallpaper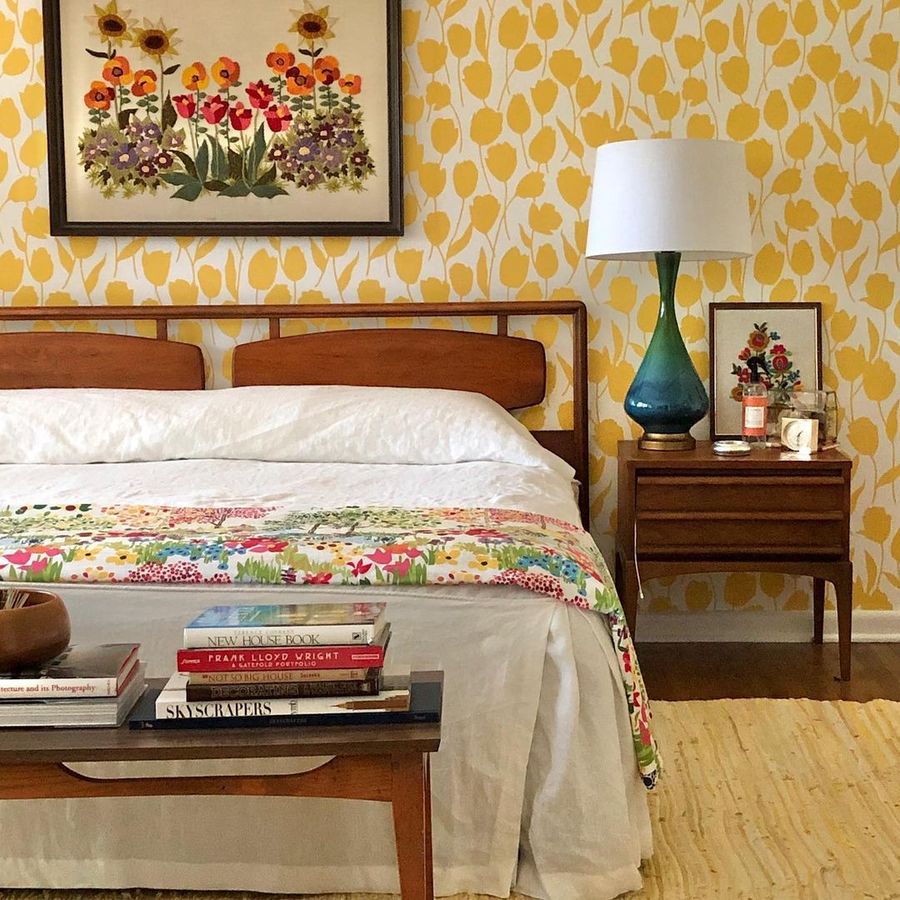 Wood Walls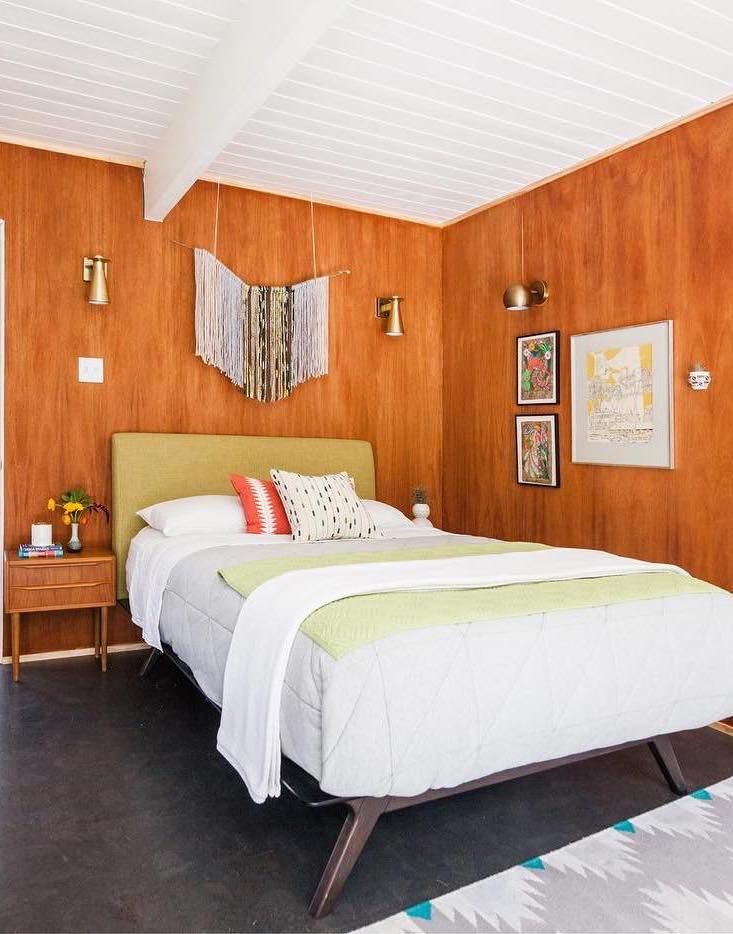 We hope that these mid-century modern bedroom decor ideas inspired you to create a retro bedroom design you love. This style is far from outdated, and it has influenced many modern furniture designers in ways that many people don't realize immediately! The lasting impact of mid-century modern interior design is one of the reasons that this decorative style is here to stay in the long term.
More Mid-Century Modern Decor Ideas
For more mid-century modern home decorating ideas, check out our other furniture and decor guides below. We have inspiration for you for just about every room in your home to help you get that retro look you crave! Here are the latest posts on mid-century decor:
Happy curating!