Now more than ever, people are very particular about their home decor, and the way they style their home bar area is no exception to this rule. A well-styled bar serves as a great place to relax after work or on the weekends with friends and family, but what many people don't realize is that you can also style your home bar to reflect your personal taste and lifestyle.
The mid-century modern decor style is a popular choice for interior home design. Not to mention, the mid-century period was when entertaining with drinks and cocktails really became mainstream! This time period has so much inspiration to offer when creating the perfect retro home bar. To help you get started in creating your own home bar masterpiece, here are some mid-century modern home bar ideas to help you get inspired!
From bar carts to cabinets, I'm sure one of these retro home bar ideas will resonate with you!
Home Bar Cabinet
Chances are, you're not interested in building a whole new bar. If you're looking to save money, it's a good idea to start with what you already have.
First, clean out any extraneous items and declutter your space. Once that's done, it's time to spruce up that old cabinet! Whether your home bar cabinet is an old piece of furniture from Grandma or something purchased at a rummage sale, give it some new life by painting it or adding some accessories to make it unique.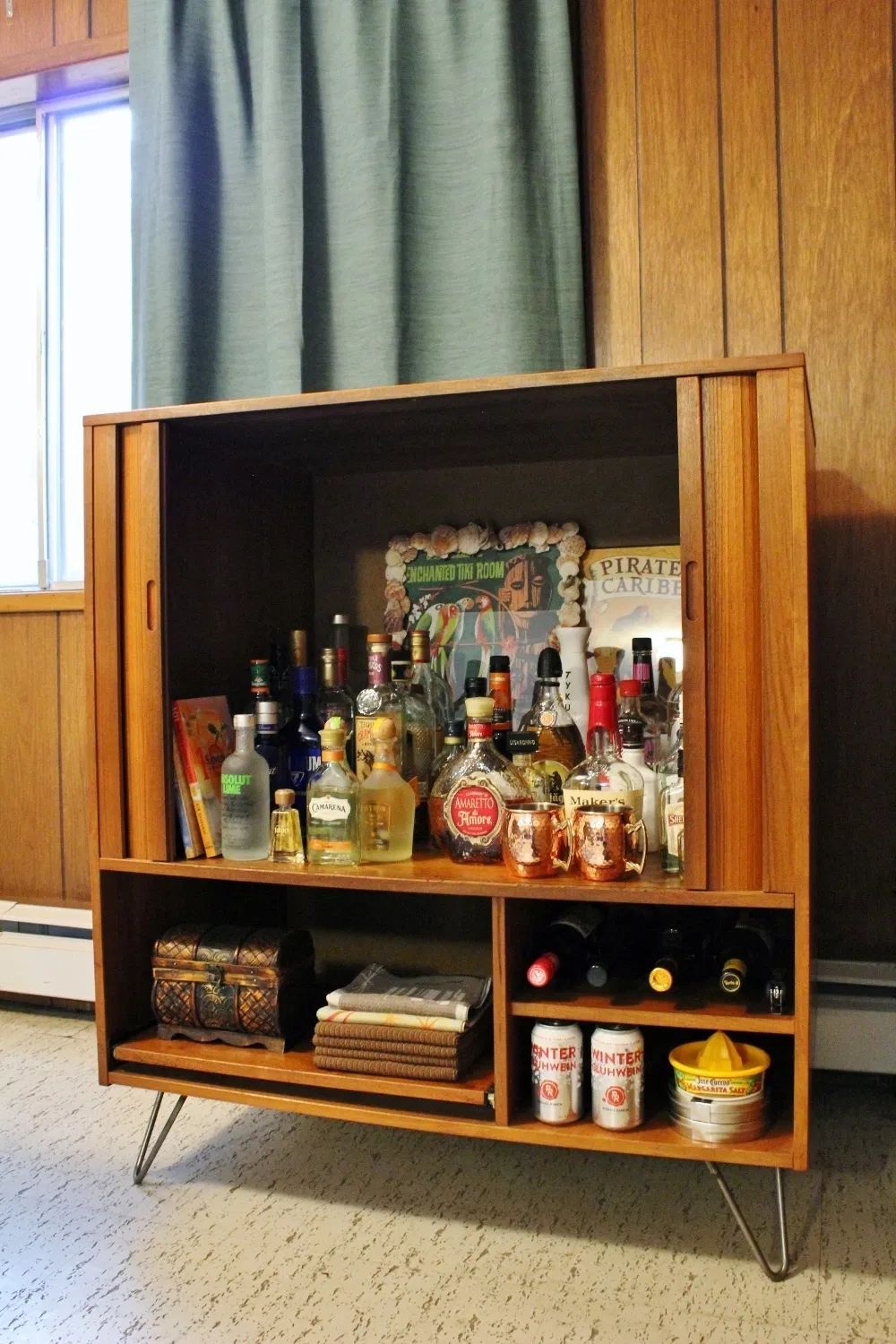 If you're going for a whole new cabinet, choose glass doors for cabinets over wooden ones for an open look that lets light into your space. Try using frosted glass or translucent materials so you can see what's inside without letting light shine through too much.
Built-in Home Bar Shelving
Great for homes with space constraints, built-in shelving helps you to utilize your walls for storage. Contemporary bars often use open wire shelving to give an airy feel, but you can create a sleek, modern bar design by adding cabinetry and glass doors as well. Choose wood or metal shelves and make sure they are freestanding.
Home Bar with Raised Counter
If you're looking for some extra counter space for your midcentury modern home bar, a raised countertop may be just what you need. Raised bars are typically constructed using wood or a combination of wood and metal and have one primary benefit: keeping drinks at eye level.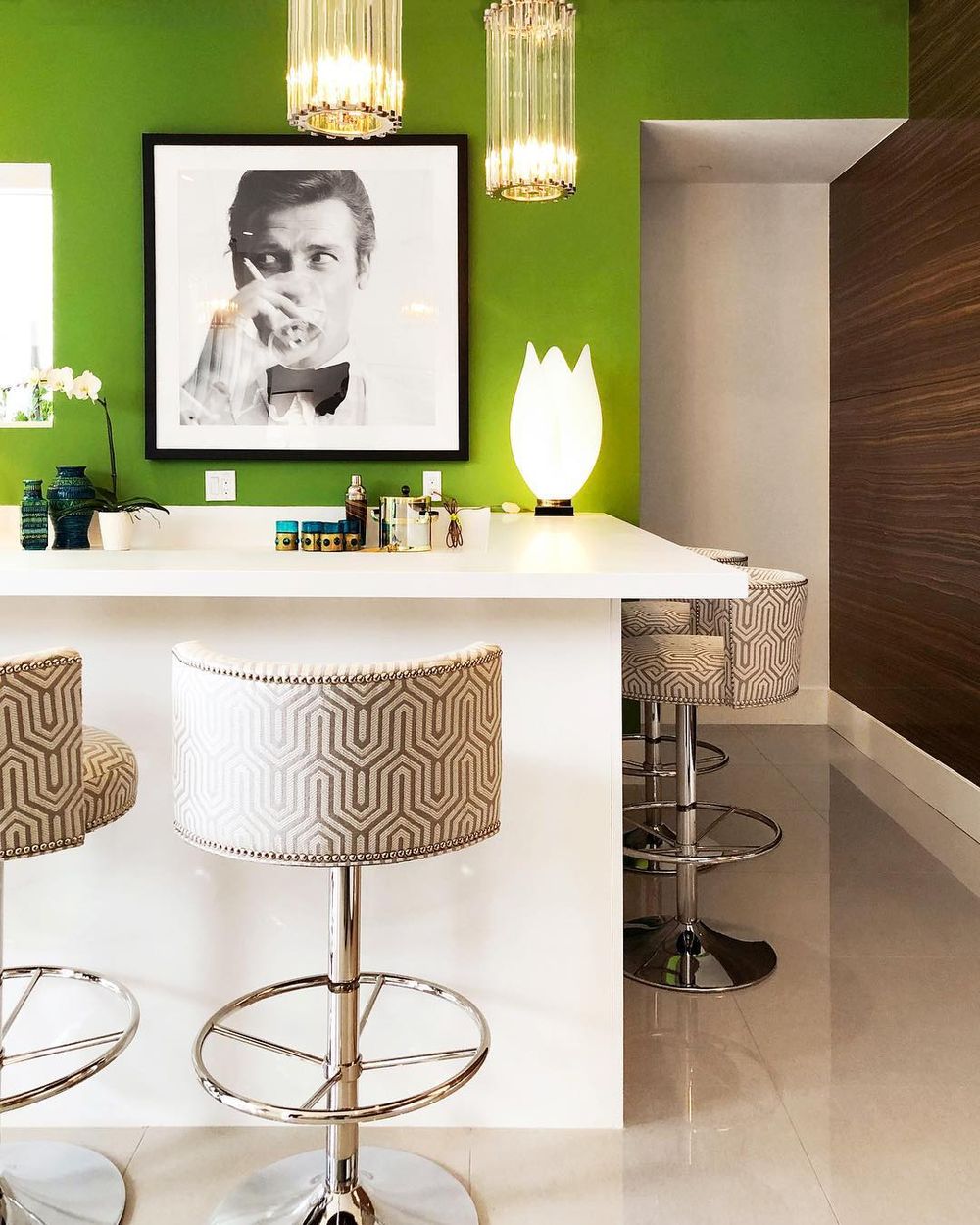 Keeping drinks at eye level allows bartenders to serve guests more efficiently without having to bend over every time someone needs a refill.
Small Side Table Home Bar
For those who don't have room for a full-size bar, a side table is an easy solution. Opt for one with drawers to stash away your liquor and glasses. Plus, your small home bar can be moved around easily from room to room so you can use it in multiple places throughout your home!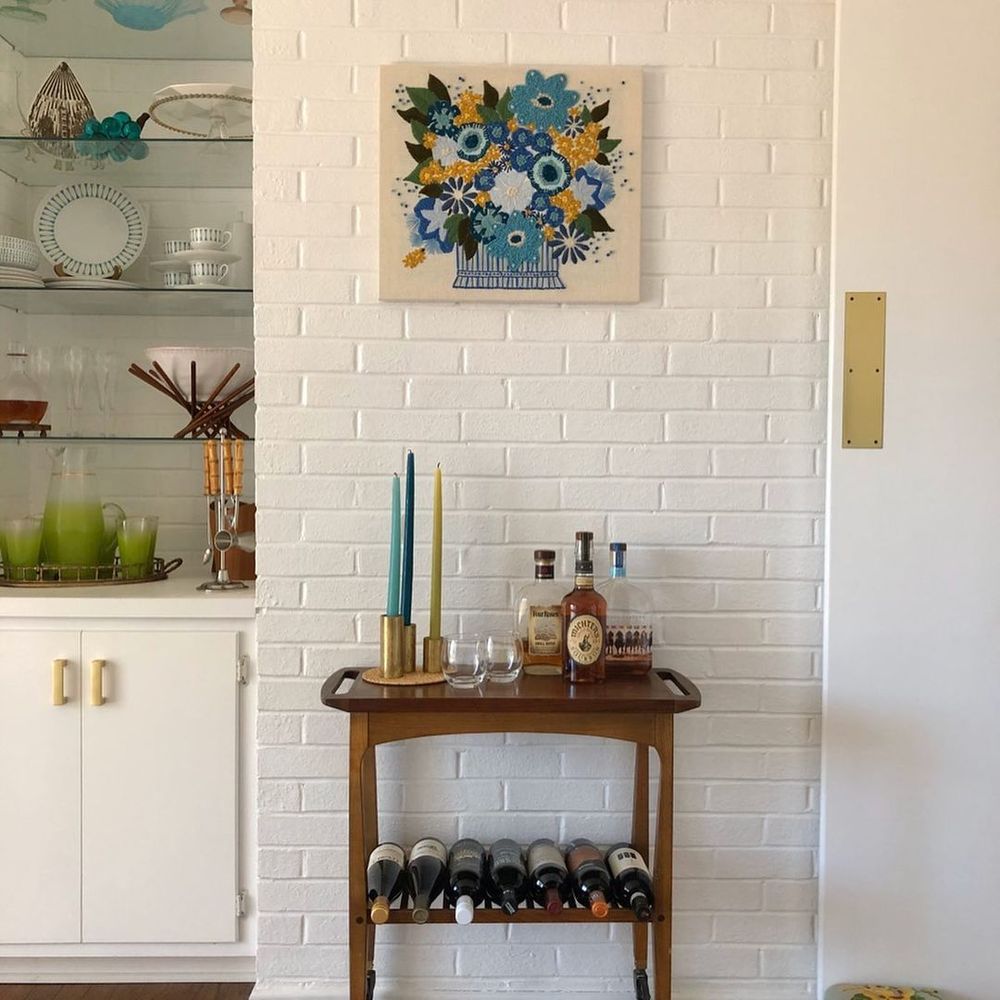 Brass Bar Cart
There's nothing quite like a great brass bar cart to fill that mid-century modern space with loads of character and charm. And even if you're looking for something more traditional, you can still find some fantastic bar carts for any room of your home.

If you're going to go with a brass cart, don't be afraid to get one with lots of details—you want it to stand out! The black and brass combo work especially well in mid-century homes, but any bold metallic color will do just fine.
I hope you enjoyed these mid-century modern home bar ideas!