The entryway of your home is the first impression that your guests will have when entering your home or apartment. It's also the last place you see when leaving your home for the day. These two important moments show the importance of this room, yet it's often overlooked and passed over quickly to give greater attention to the living room or bedroom.
Entryways are sometimes called foyers or mudrooms, but they all serve mostly the same purpose: to store anything you need before leaving your home or when returning. Many people keep their coats, their keys, or even their mail by the entryway of their home. This makes things easy to find when we need them.
Types of Entryways
When you first get started designing your entryway, it's important to be clear on the type of entryway you envision for your space. This could be constrained by the walls that are already in place, or you could be starting from scratch. Here are the most common types of entryways you can have in your home:
Open Concept Entryway
An open concept entryway is a small area that isn't really closed off, but is used for entering and leaving the house. Anyone can create this type of entryway and it can be as small or big as you like!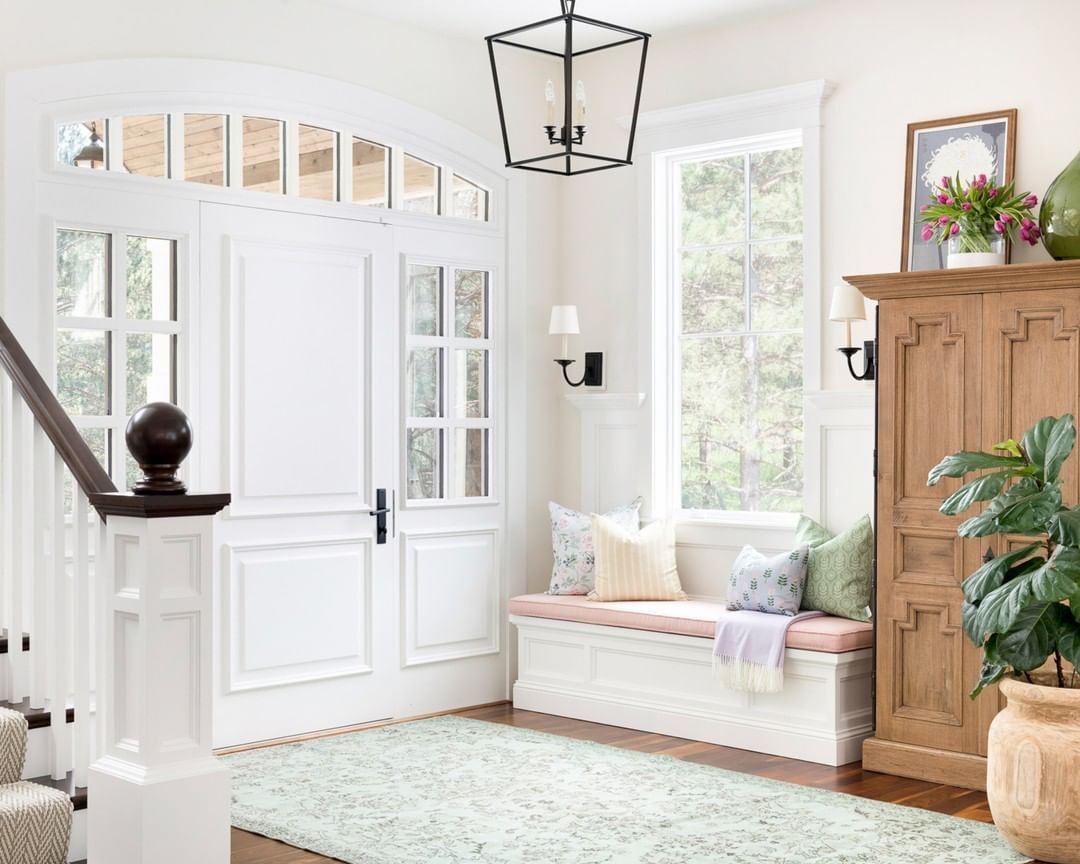 @briahammelinteriors
Enclosed Entryway
Enclosed entryways can sometimes project forward from the house itself. They are simply small rooms used for entering and leaving.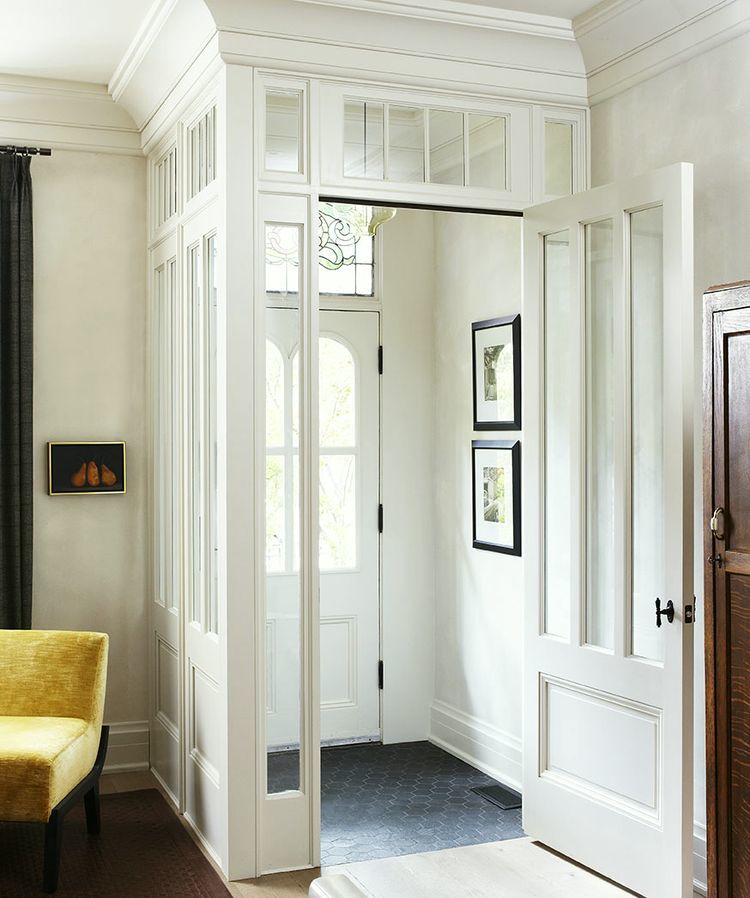 Douglas Design Studio
Mudroom
A mudroom is a type of entryway often found in Farmhouse or countryside homes. Mudrooms serve as a place to remove your coats and shoes after spending time outside. The floor of mudrooms is typically tiled to protect against mud and water.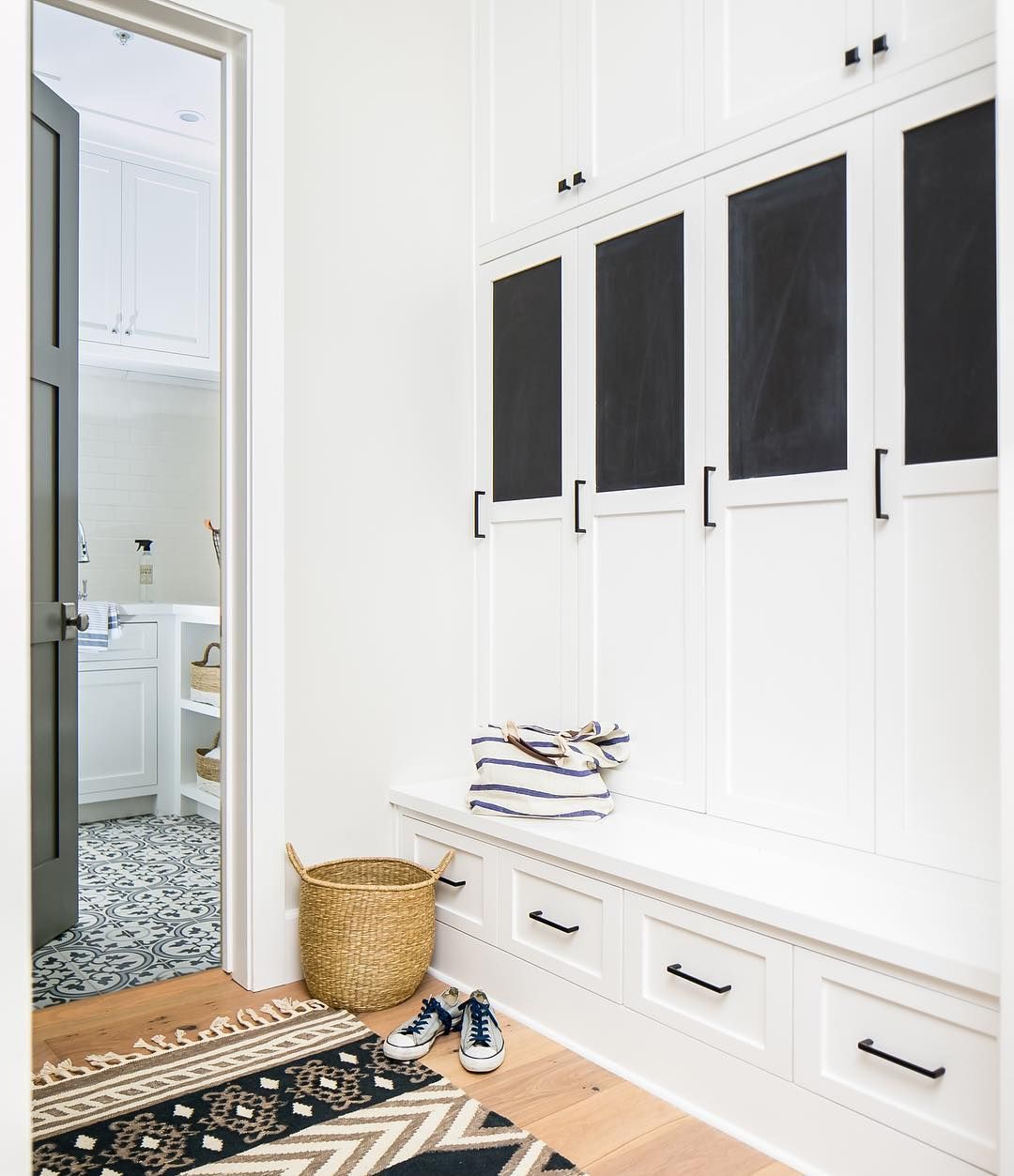 @tiffanygharris
Foyer
Larger homes tend to have what's called a "foyer" as their entryway. Foyers are large open spaces that serve as the first room when entering a home. Sometimes a staircase is present and there are various openings to different rooms of the house.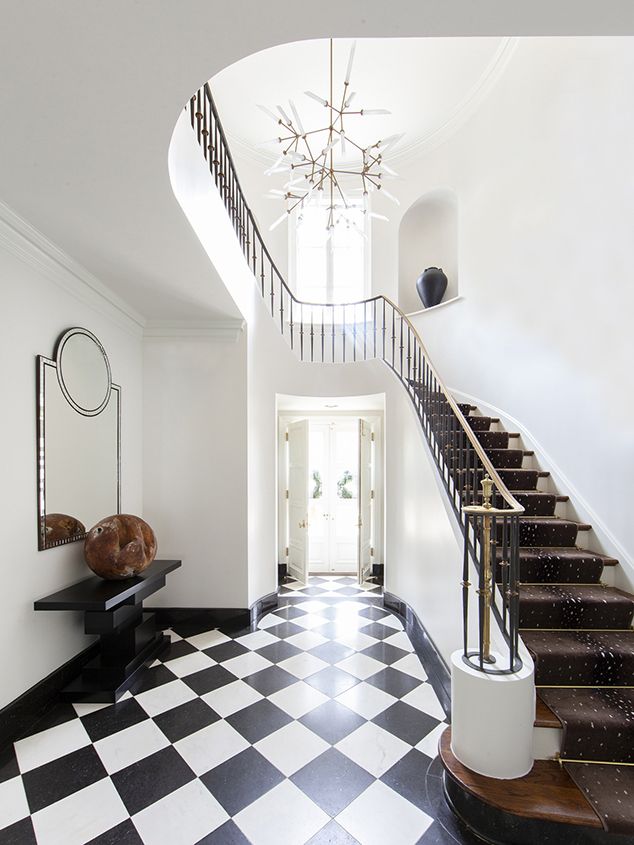 Furniture & Decor
Once you have a general sense of the type of entryway you'd like for your home, it's time to start furnishing and decorating. Below is a short list of the most common entryway elements in terms of furniture and decorations.
Bench
An entryway bench is used for sitting down to take your shoes on and off. You may also place your bag or briefcase on a bench when arriving back home.
Console Table
Console tables are commonly found in entryways to store any personal items at a reachable height. You can place decorative items like trays and table lamps on top.
Hooks or Coat Rack
A coat rack could be useful for an entryway without a closet. Hooks can also be installed on the walls to hold scarves, coats and more.
Lighting
Entryways are commonly lit with table lamps or chandeliers. Your preference may be determined by your electrical set-up but both are practical options for lighting this area of your home.
Floor
You'll need to consider the floor of your entryway. Tile is the most popular choice for enclosed entryways, but if yours is open to the rest of your home, you may wish to opt for a simple rug placed on the floor. Just remember, this is where you will be putting your dirty shoes on and off, so don't spend too much money on a white or hard to clean rug!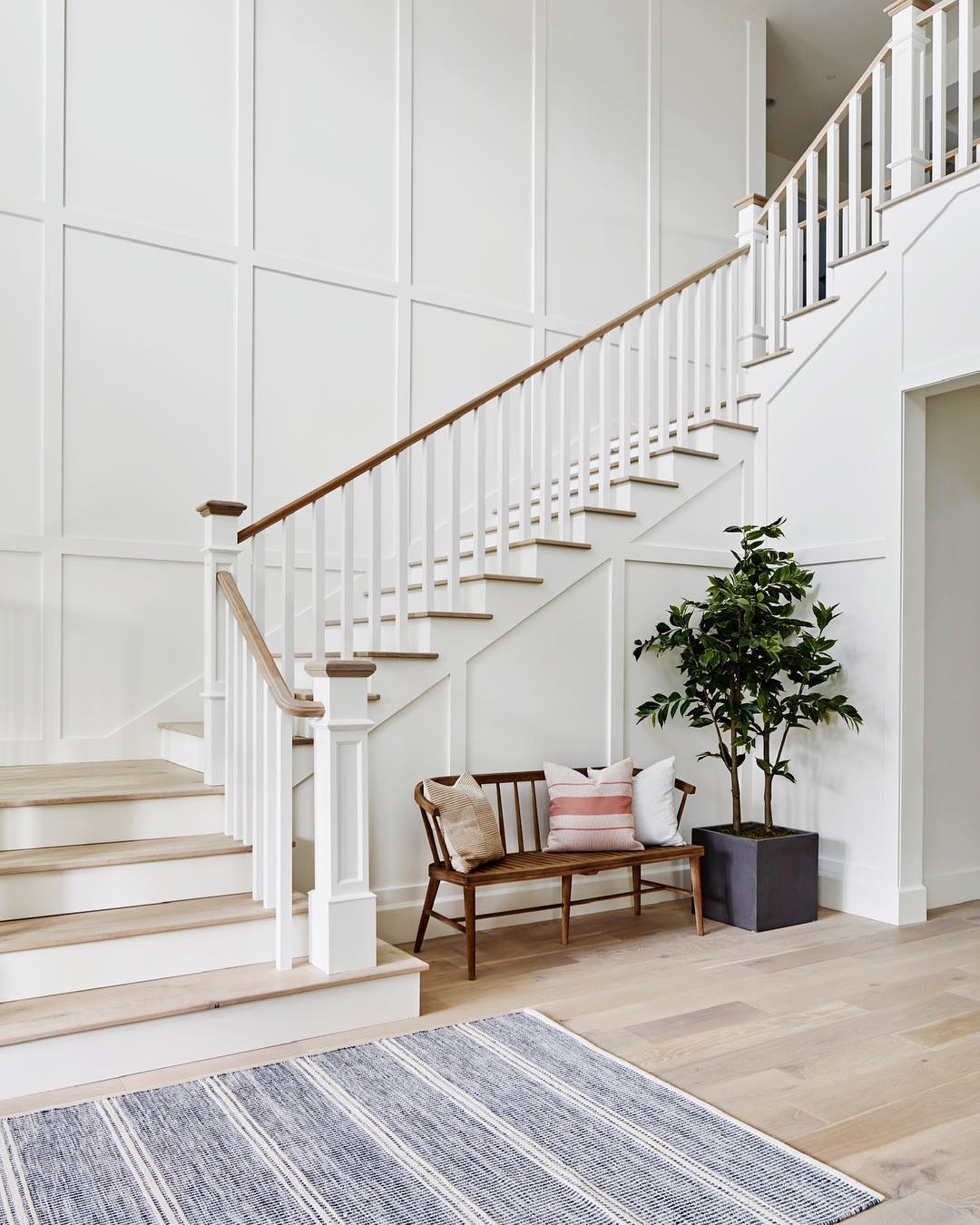 @aft_construction
Hall Trees
If you don't want to purchase each piece of furniture separately, then an Entryway Hall Tree could be right for you. A hall tree is a piece of furniture that is practical and great for small entryways that are tight on space. It combines a bench, shelves, storage and even hooks into one unit for easy access.
What to Keep in Your Entryway
There are a few products that could be useful to keep in or around your entryway. A few ideas for how to complete your entryway include:
A place to keep your keys
A small box for cash
An umbrella
Rain boots and Rain jackets
I hope you found this post useful in styling the perfect entryway according to your needs!