If you are looking to re-decorate your home entryway, you may be searching for the most inspiring Parisian entryway decor ideas. Stepping into your home should be a wonderful experience each and every time you return after a long day. Let's help you decorate the entryway of your dreams.
The entryway is the first place you arrive when returning home, and it's also the last place you are before departing for the day. It's a place where you may store your winter coats, rain jackets, umbrellas, and more essential items. It's the "grab-and-go" place of your home and should be decorated accordingly! You might have a mirror on the wall to check your makeup before leaving, for example. You may have a tray to drop your keys and wallet as you return back home. In short, the entryway holds a lot of our important everyday items!
Parisian Entryway Decor Ideas
A lot of women are drawn to the chic and simple elegance of Parisian decor and Parisian apartment interior design. The classic decorative elements can create a feminine, elegant space that makes you feel beautiful at home. Now, in all honesty, there are few Parisian homes with entryways just because these apartments tend to be very small! So most Parisians make do with a small entryway space to stash their necessities.
Here are our best Parisian entryway decor ideas to inspire you!
Acrylic Console Table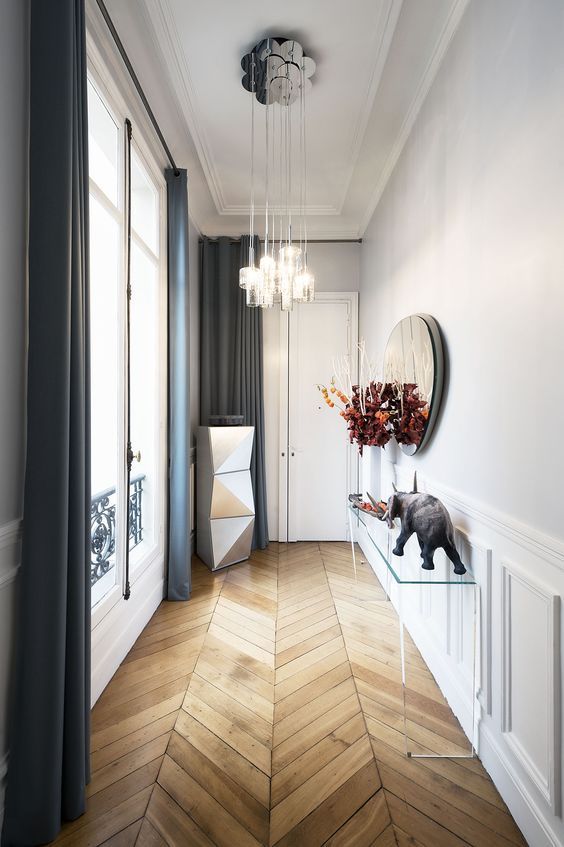 Checkered Floors
Louis Side Chair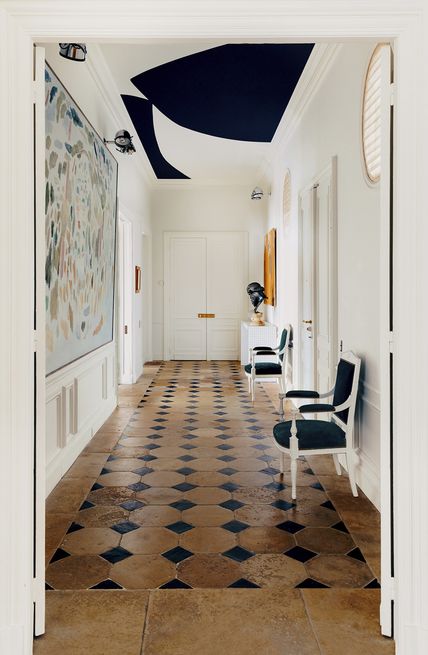 Parisian Entryway Furniture Ideas
Here are a few ideas for tables and a mirror you could use to style your Parisian style entryway!
Blue Door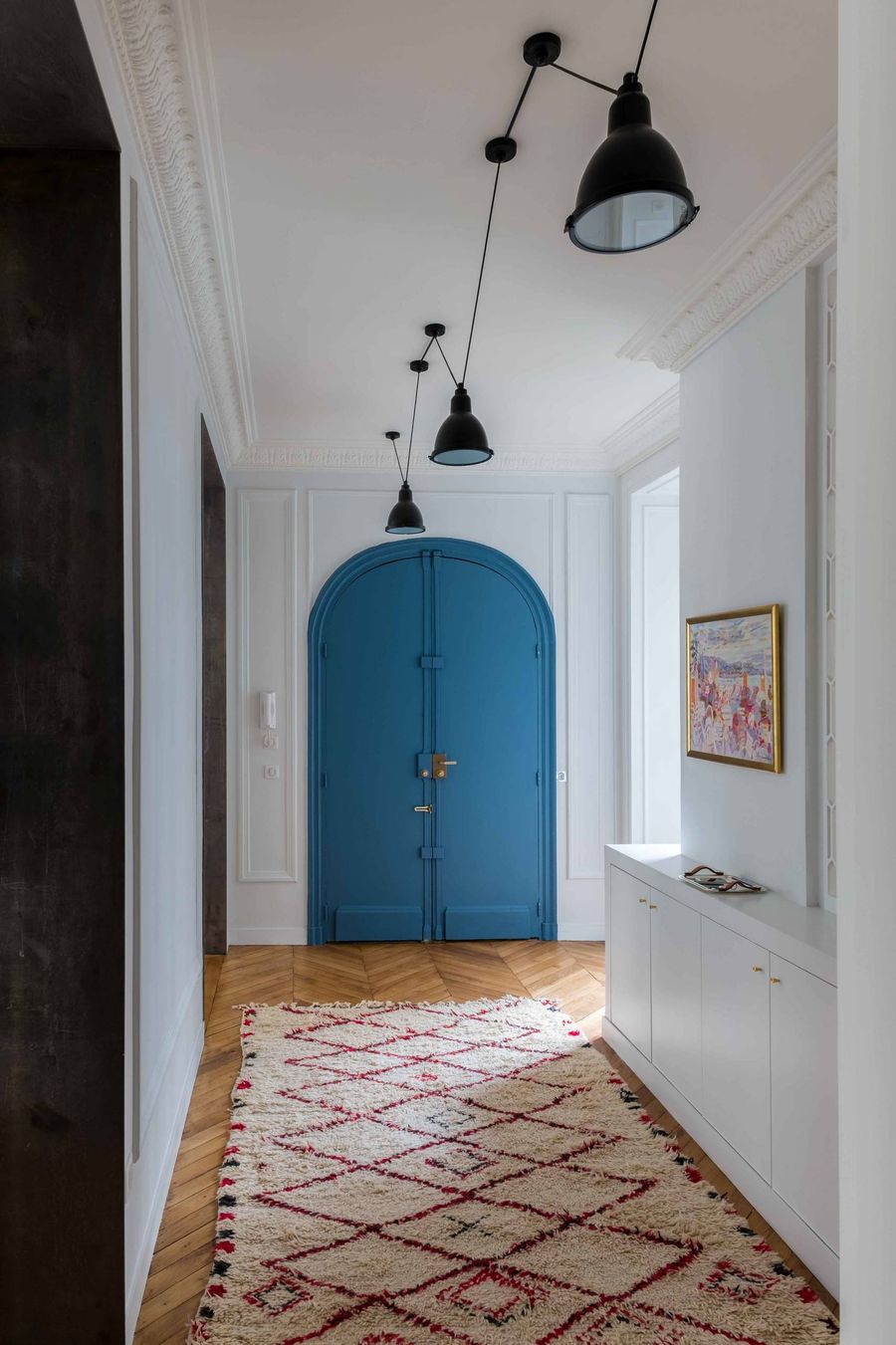 Crystal Chandelier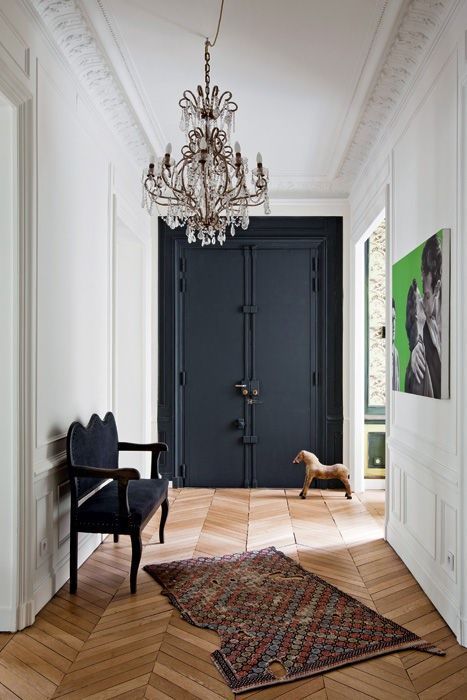 Gold Vintage Mirror
The black and gold decor in this Parisian style entryway is stunning!
Round Pedestal Table
A classic and traditional way to decorate a Parisian style entryway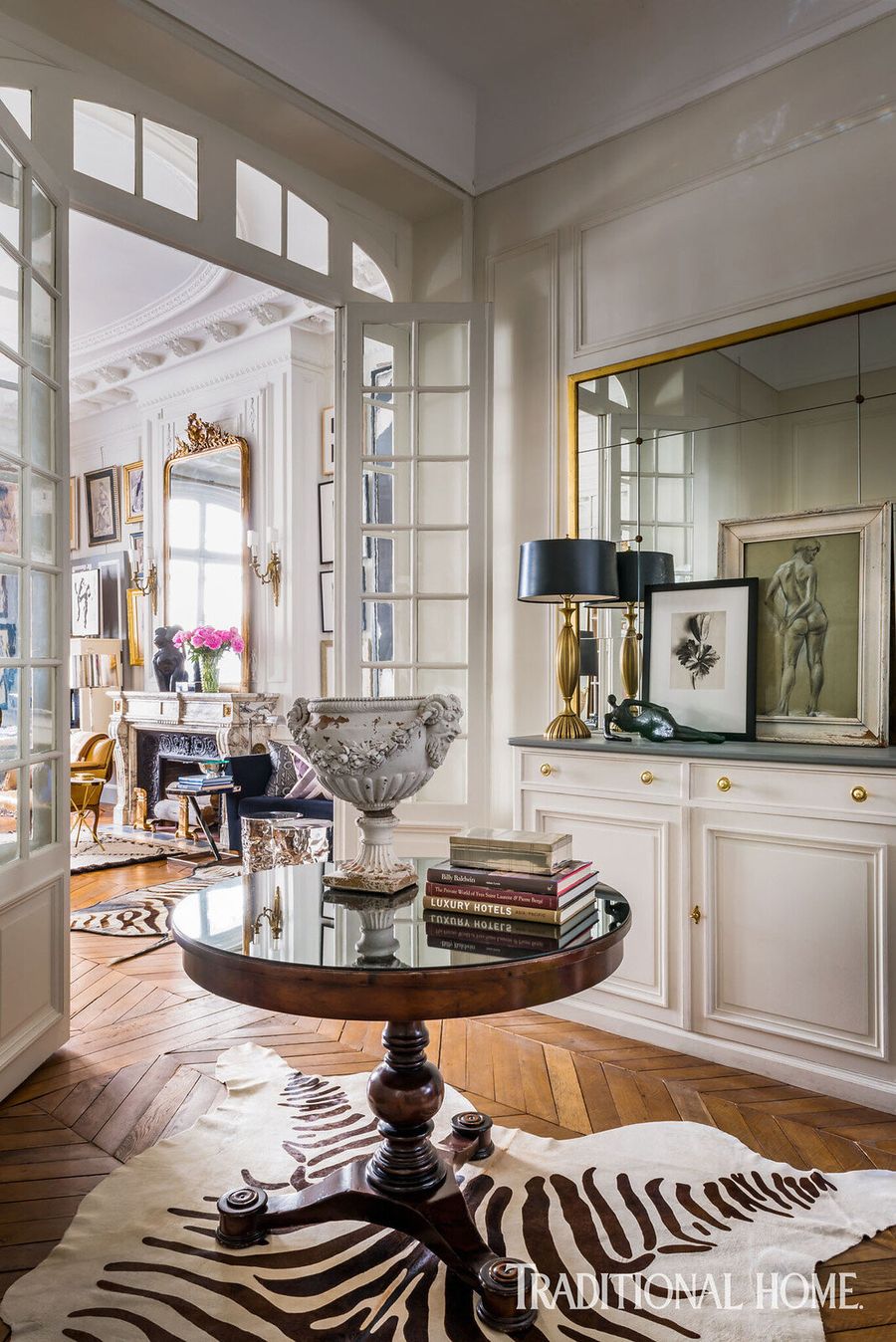 Minimalist Console Table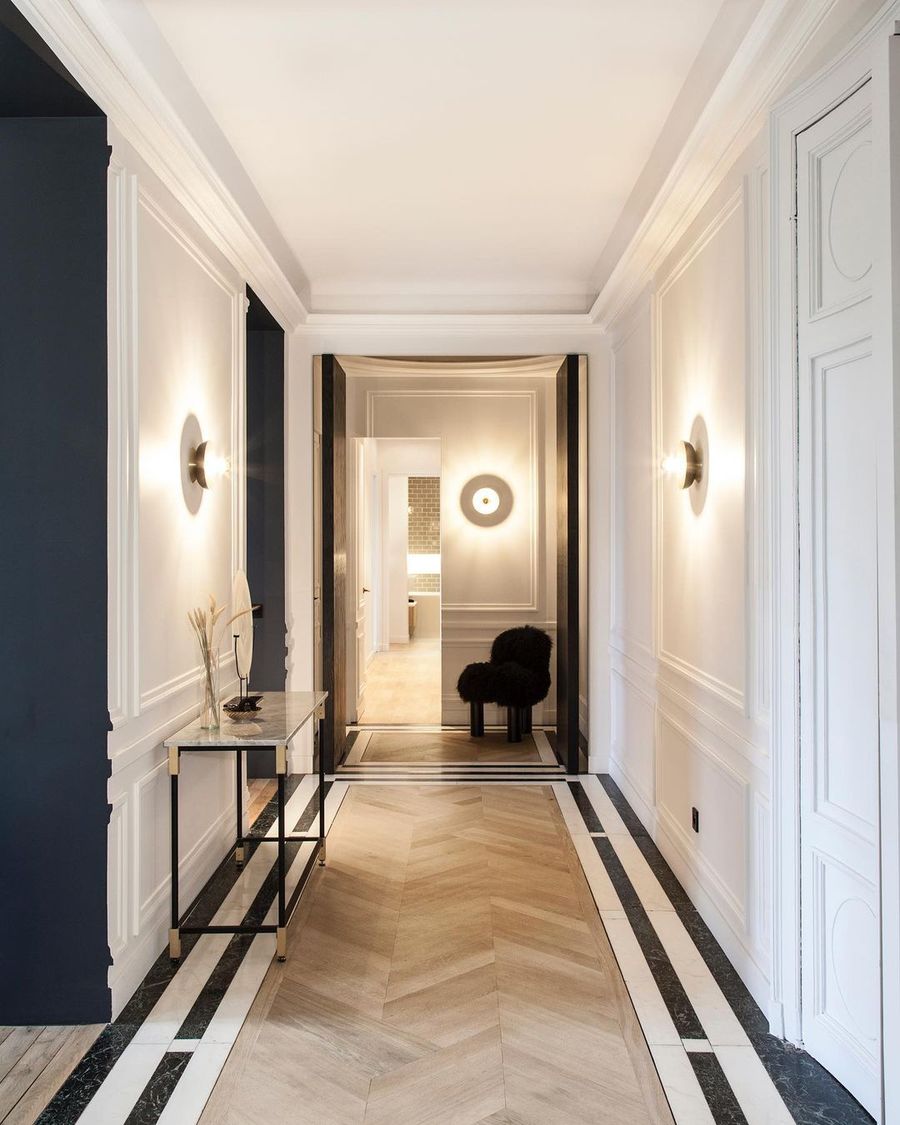 I hope these ideas gave you plenty of decorating and interior design ideas for your entryway inspired by beautiful Parisian apartments.
More Parisian Home Decor Ideas
At Curated Interior, we just love Parisian home decor. We are endlessly inspired by the Parisian apartment decor philosophy of classic furniture and charming decor. Here are a few more Parisian decor guides that will inspire you at home:
Happy curating!