These Scandinavian entryways will make all your minimalist hygge dreams come true. If you love simple yet practical spaces, then these Scandi style entryways will surely inspire you! From simple console tables to black metal side chairs, there are many ways to decorate a Scandinavian foyer or home entry. We are so happy to share these nordic entryway ideas with you today!
When it comes to the entryway of the home, this is one of the most practical spaces we have. Even though it's not a room we spend much time in, it serves a very simple purpose. This pass-through space helps us gather our essentials for the day and put our shoes on before leaving. It's also a place to drop our things and take our shoes off when coming home for the day.
Scandinavian Entryways
Scandinavian interior design has gotten very popular around the world. Many people are interested in the minimalist aesthetic of nordic countries like Sweden, Norway, Denmark, and even Finland. It's all about creating a comfortable, uncluttered home that works for your needs.
Some people find Scandinavian decor too hospital-like since the whites are pretty stark, but personally, I adore these minimalist entryways in the nordic style!
It always helps to have some great visual inspiration when designing this part of our home to help us imagine what we can do. Let's take a peek at the most inspiring Scandinavian entryway decor ideas. I am sure that these nordic entryways will inspire you!
Warm Beige Tones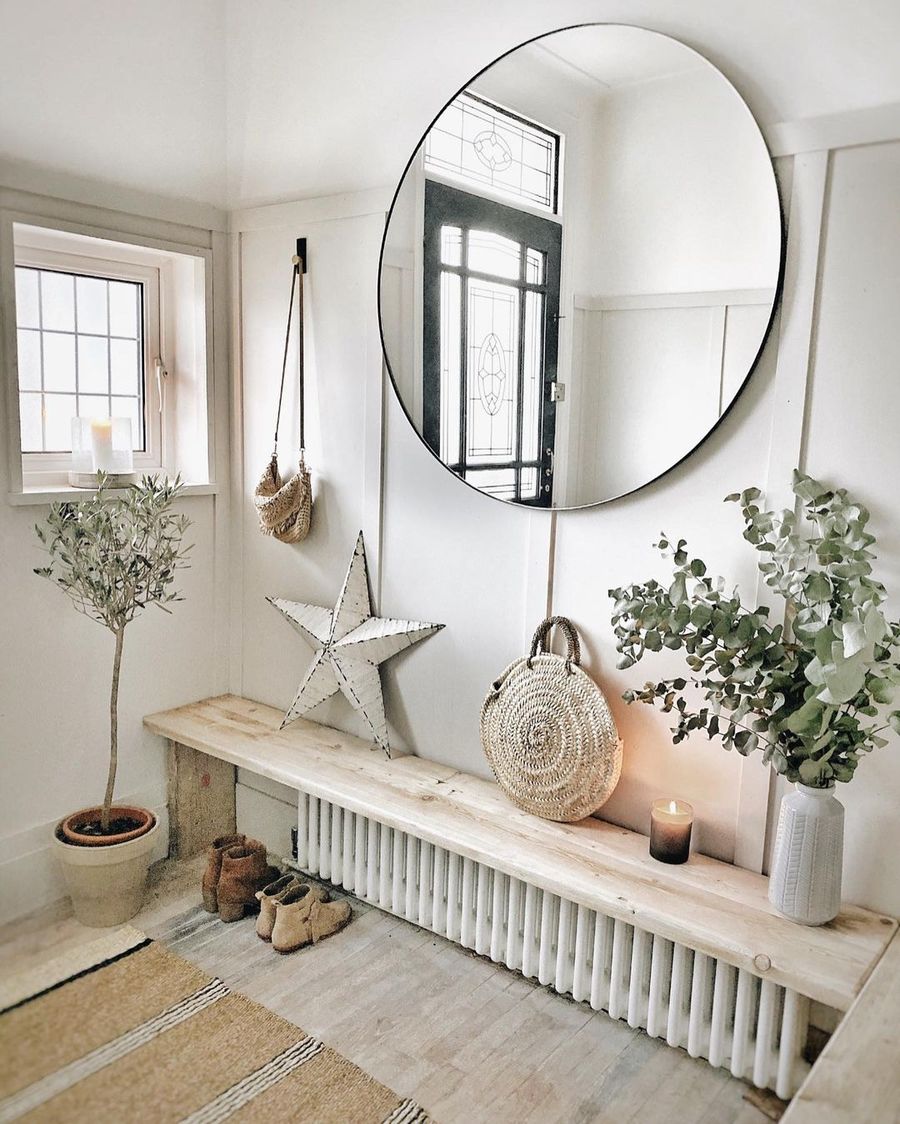 Muted Pink Walls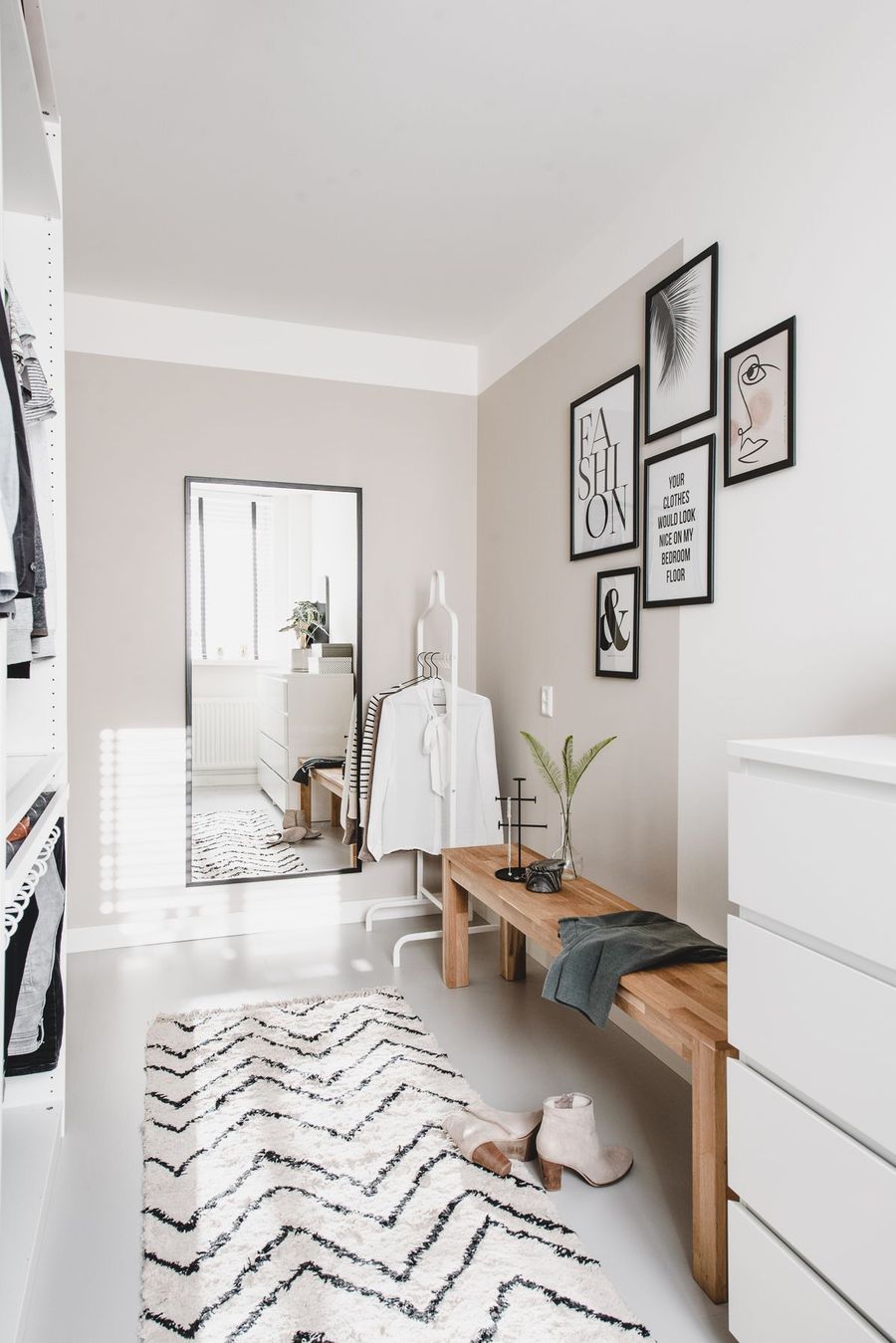 Black Decor Accents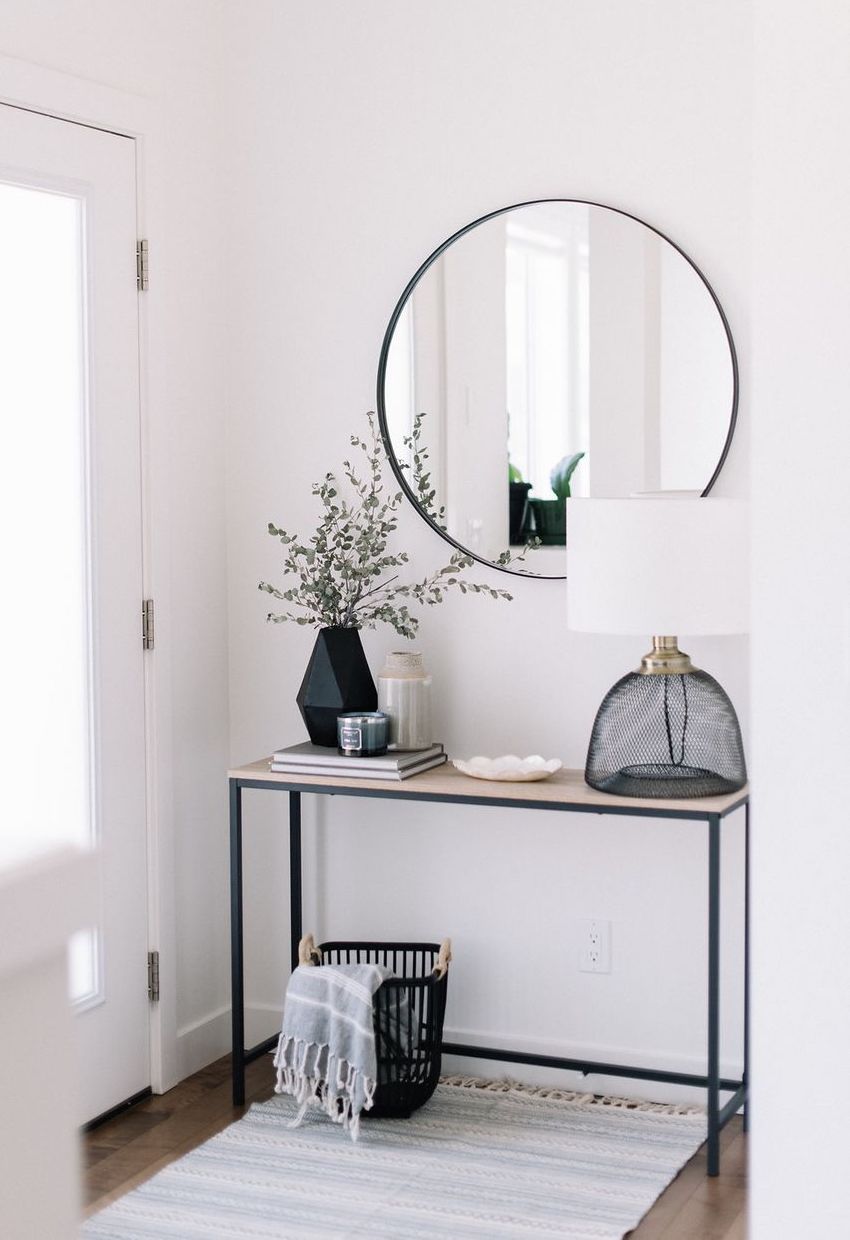 Large Round Wall Mirror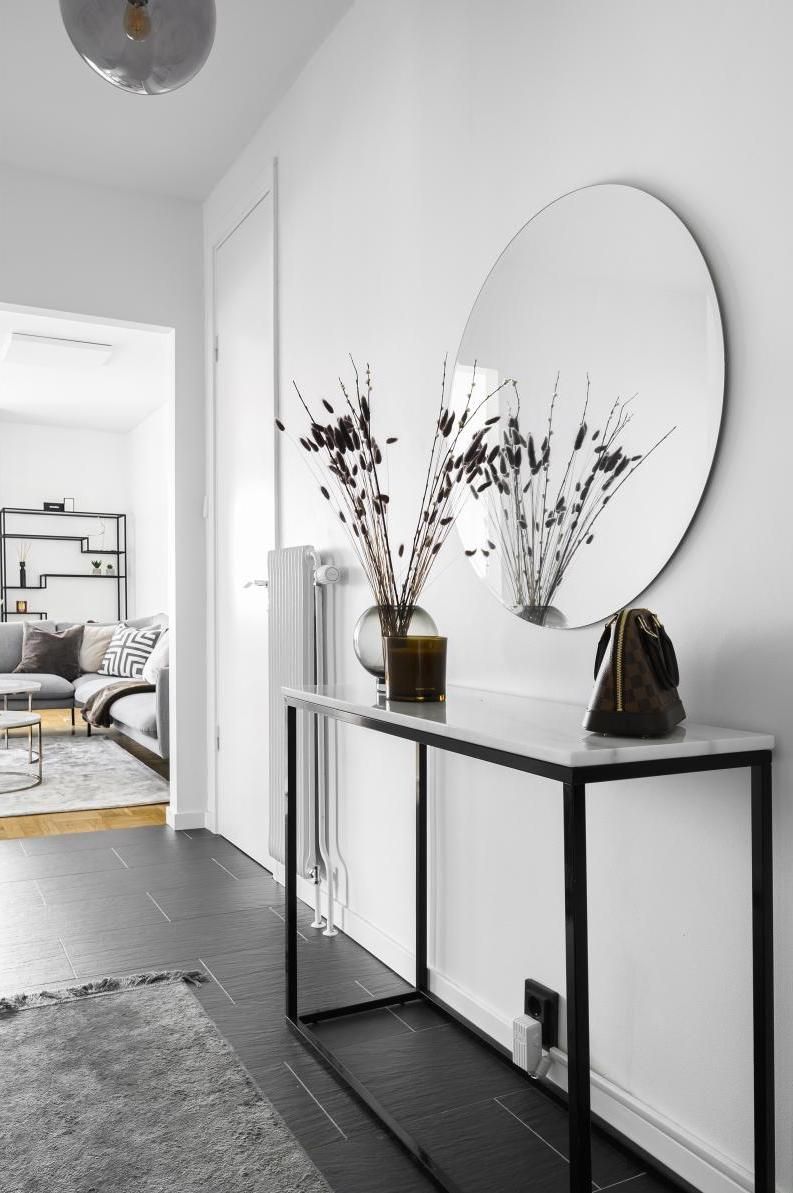 Rustic Wood Stool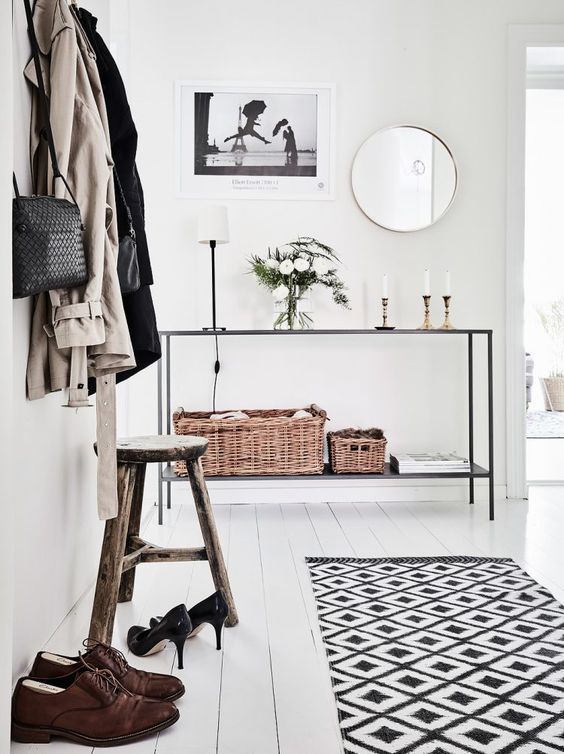 Checkered Floors and Wall Hooks
Wood Console Table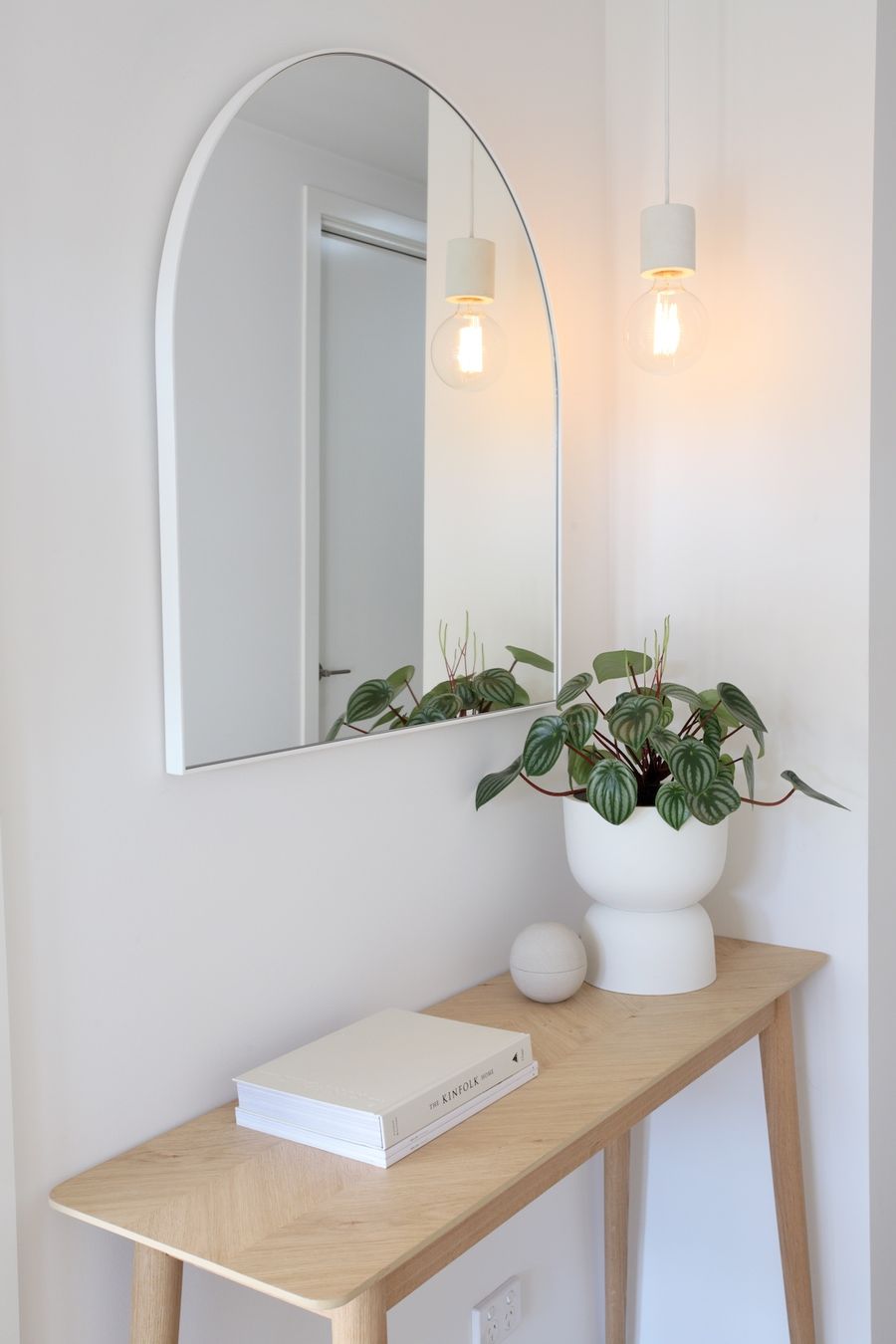 White Cone Pendant Light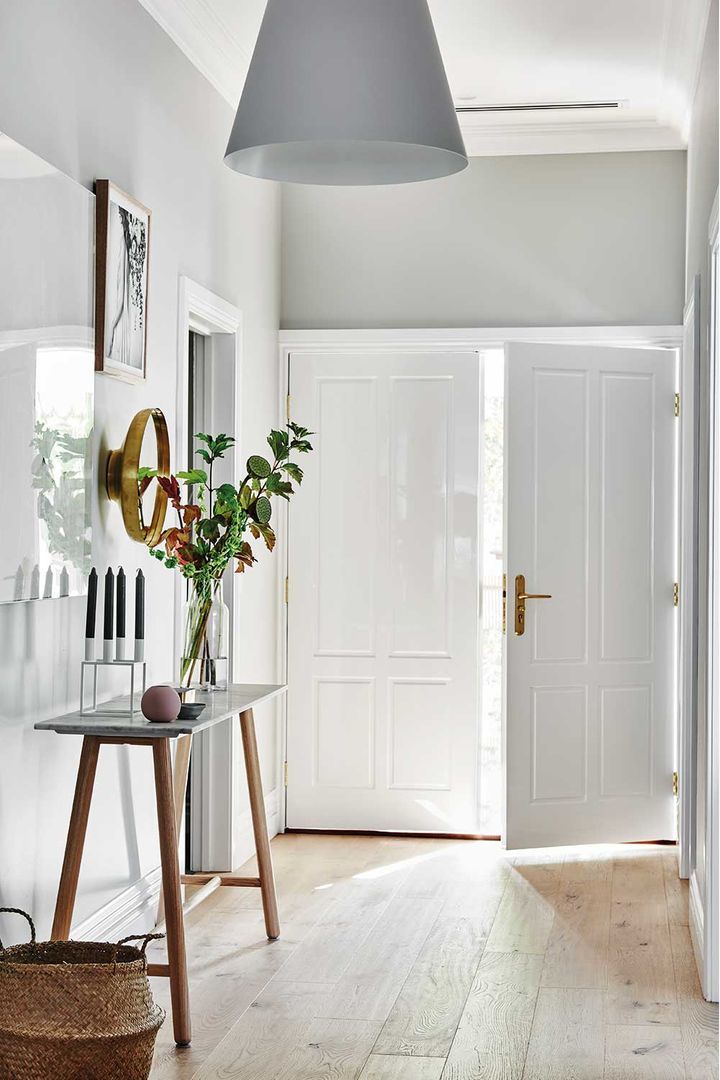 Black and Cream Rug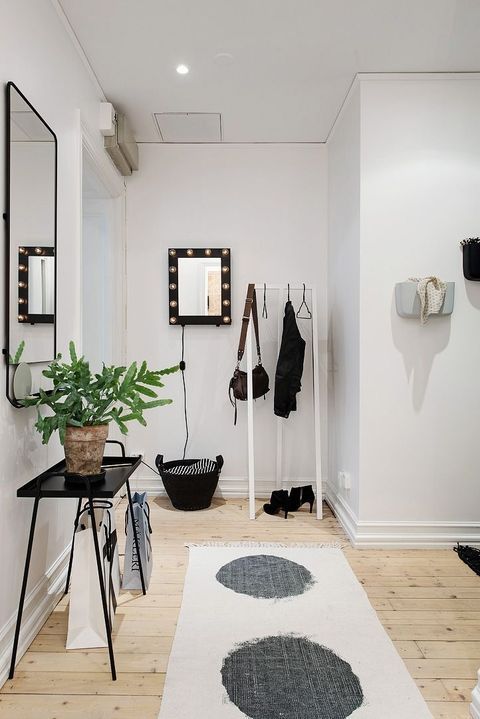 Bold Black Walls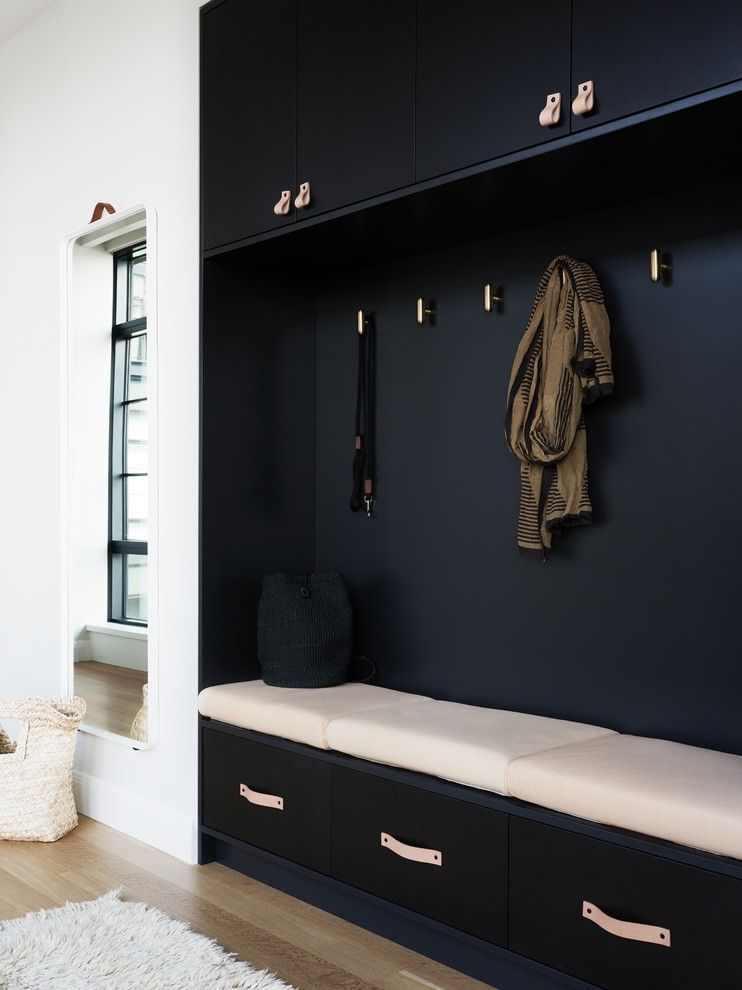 White Shoe Storage Cabinet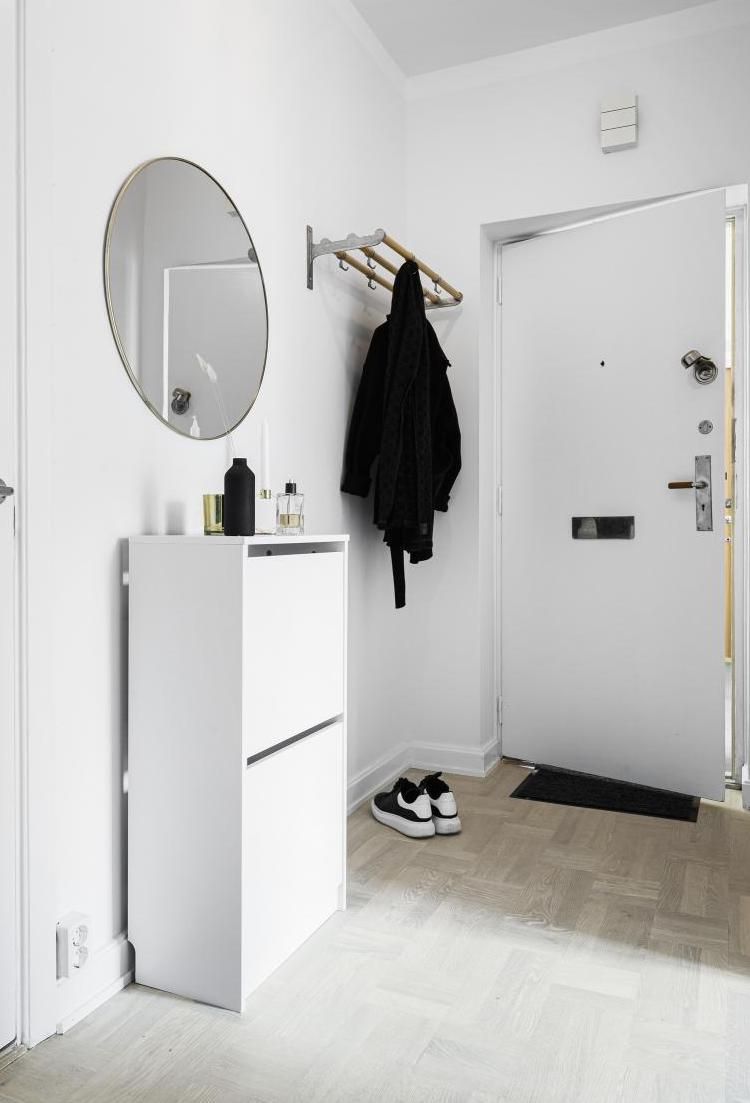 Black Front Door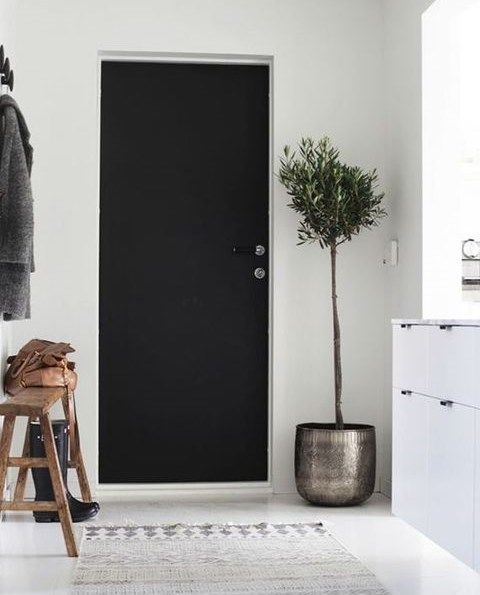 White Full-Length Wall Mirror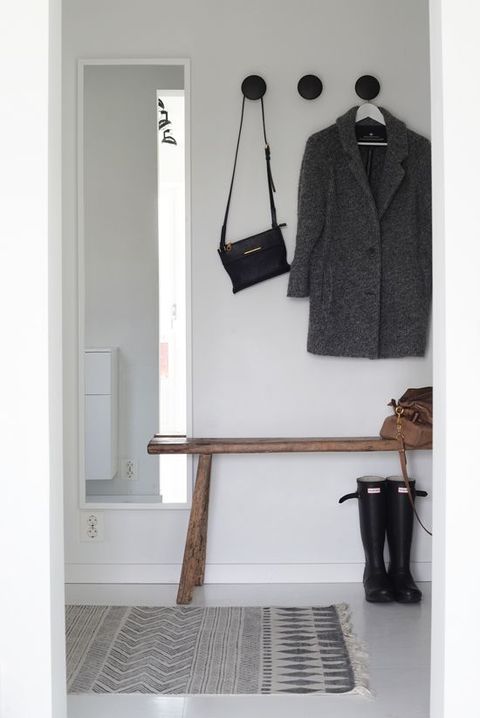 Black Molded Plastic Side Chair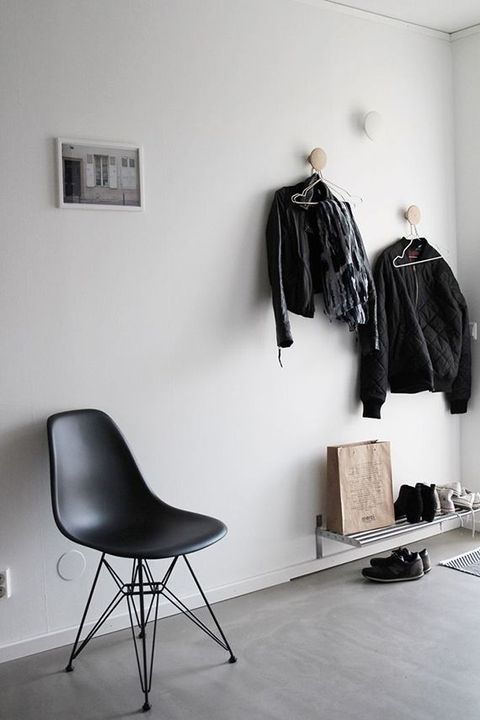 Black Iron Pipe for Hanging Coats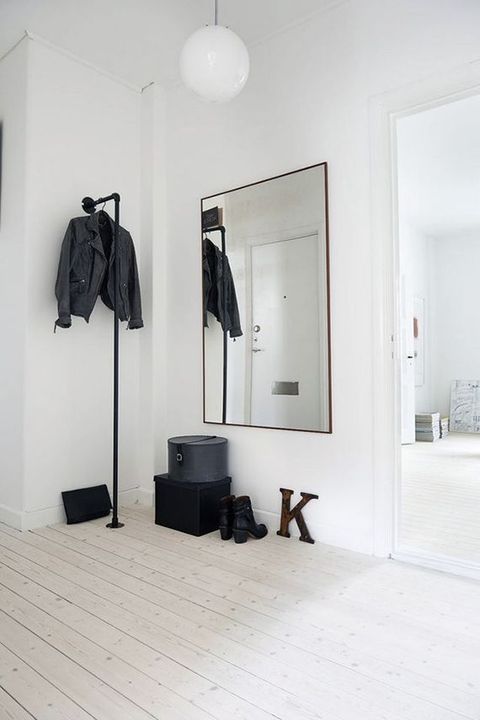 I hope these Scandi style nordic entryway designs inspired you! Let us know what you think about this entryway decor style in the comments below. Are you a fan of Scandi interiors? Are they too minimalist for you?
More Scandi Decor Ideas
If you love Scandinavian decorating as much as we do, then don't miss these related posts for how to decorate a Scandinavian style home in every room:
Happy curating!