Did you know that using tropical decor can freshen up just about any space in your home? It doesn't matter if you're in sunny California or surviving a frigid winter in Minnesota, using tropical themes can make your house feel like a luxurious getaway from the moment you enter.
Now, just because you're incorporating tropical decor in your home doesn't mean it's going to look like a cheesy background of a postcard. You can maintain an elegant and contemporary design, while still incorporating tropical entryways into your space.
Tropical Entryways
So, what does a tropical entryway look like? First, consider how dramatic you want to go. Do you want to go all out and have your entry space look like a tropical getaway or do you want more subtle touches to spruce up the decor?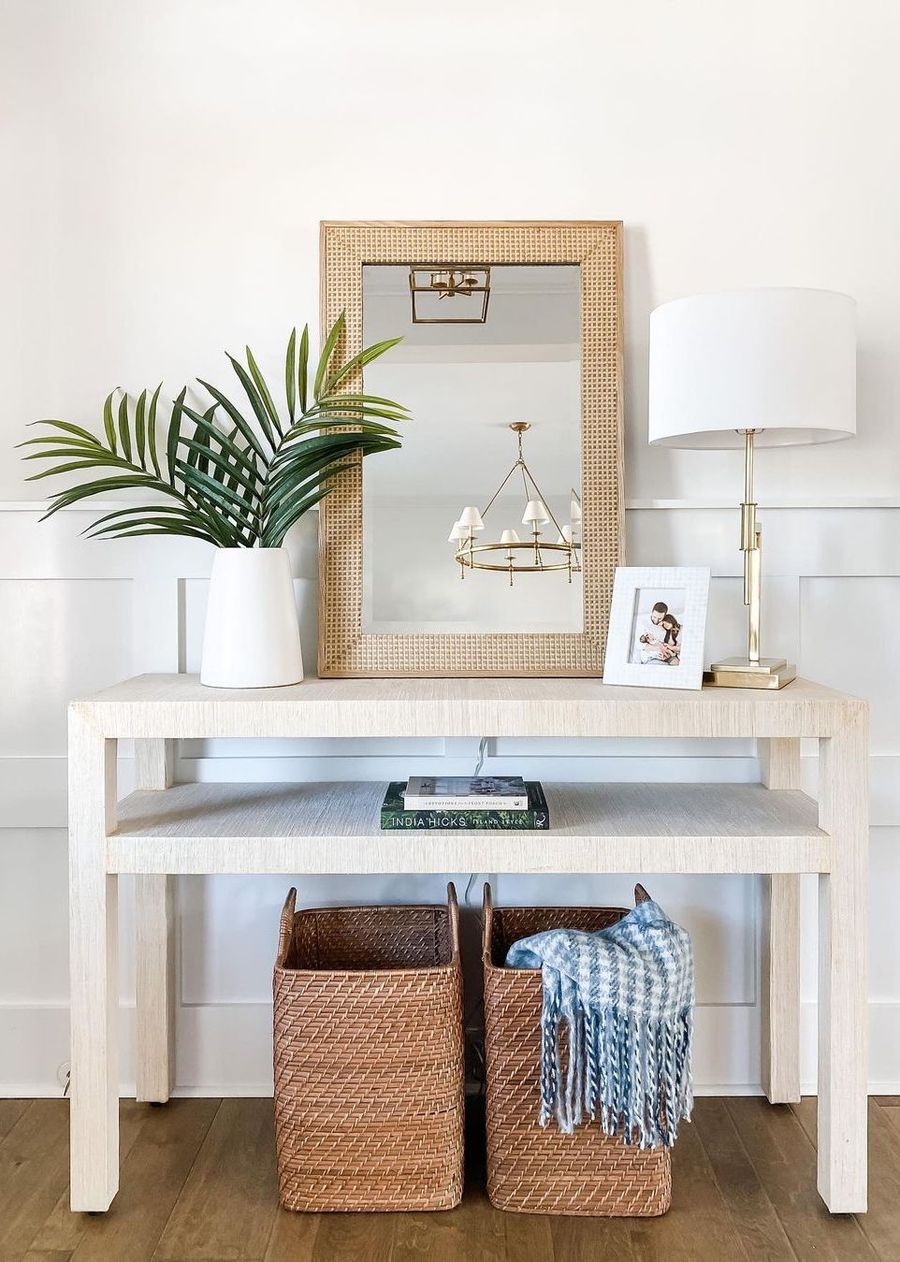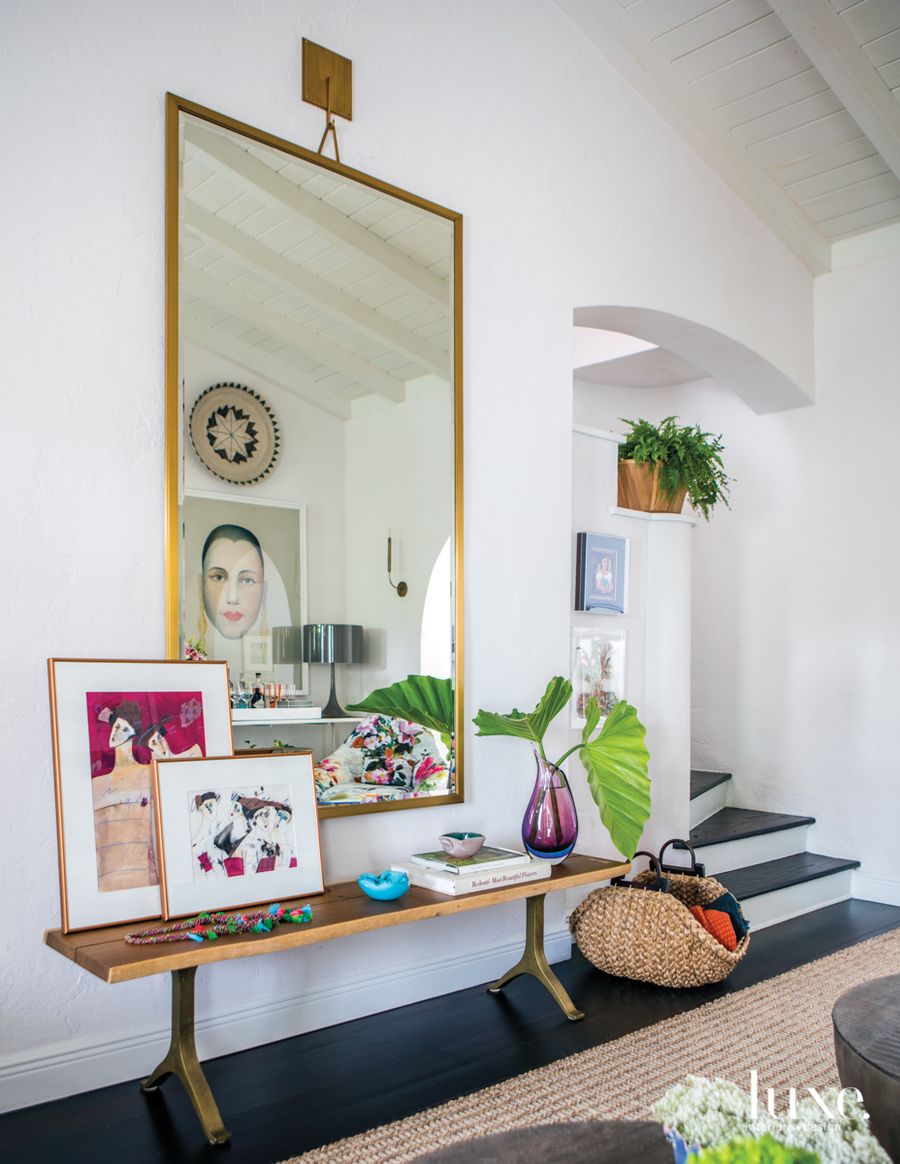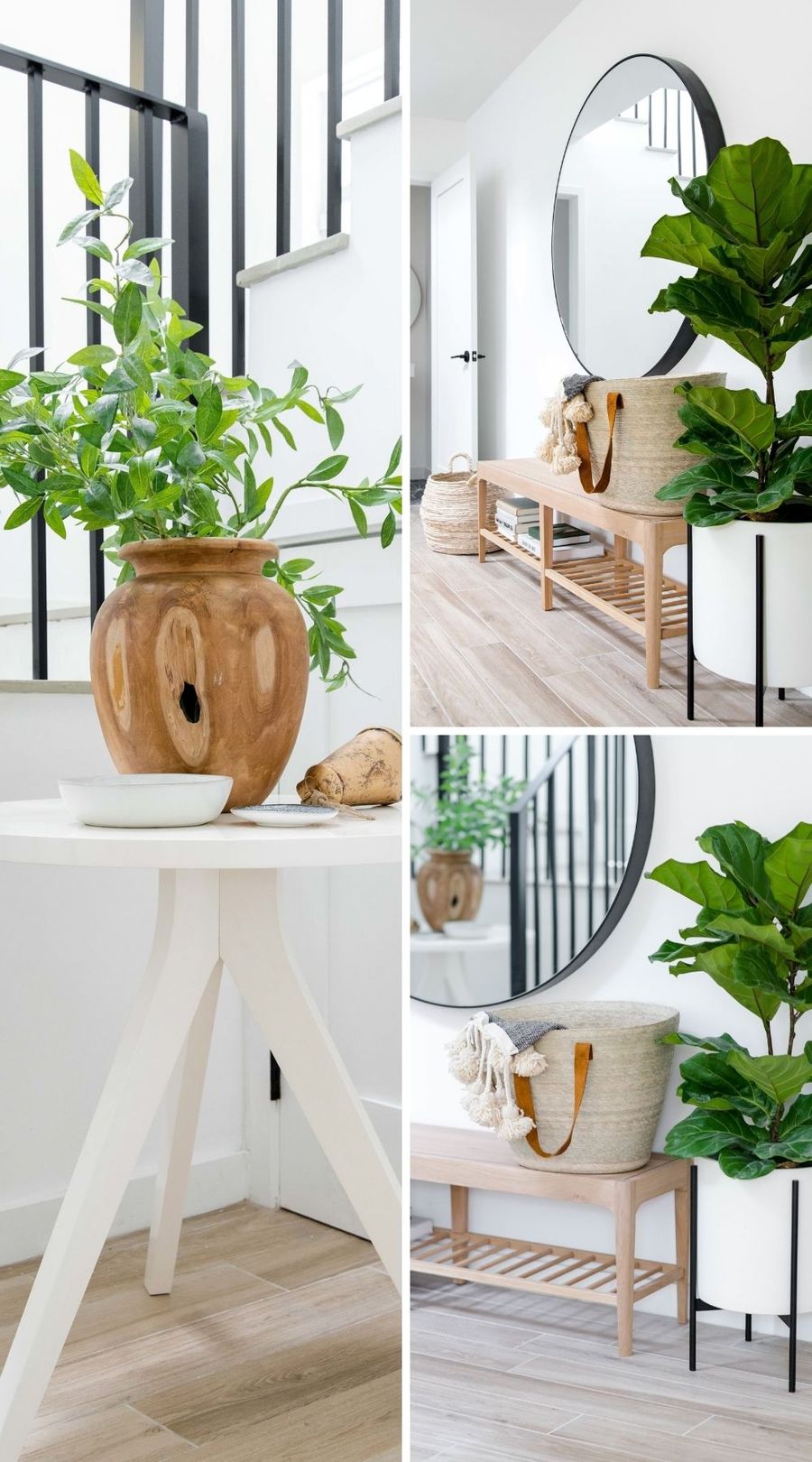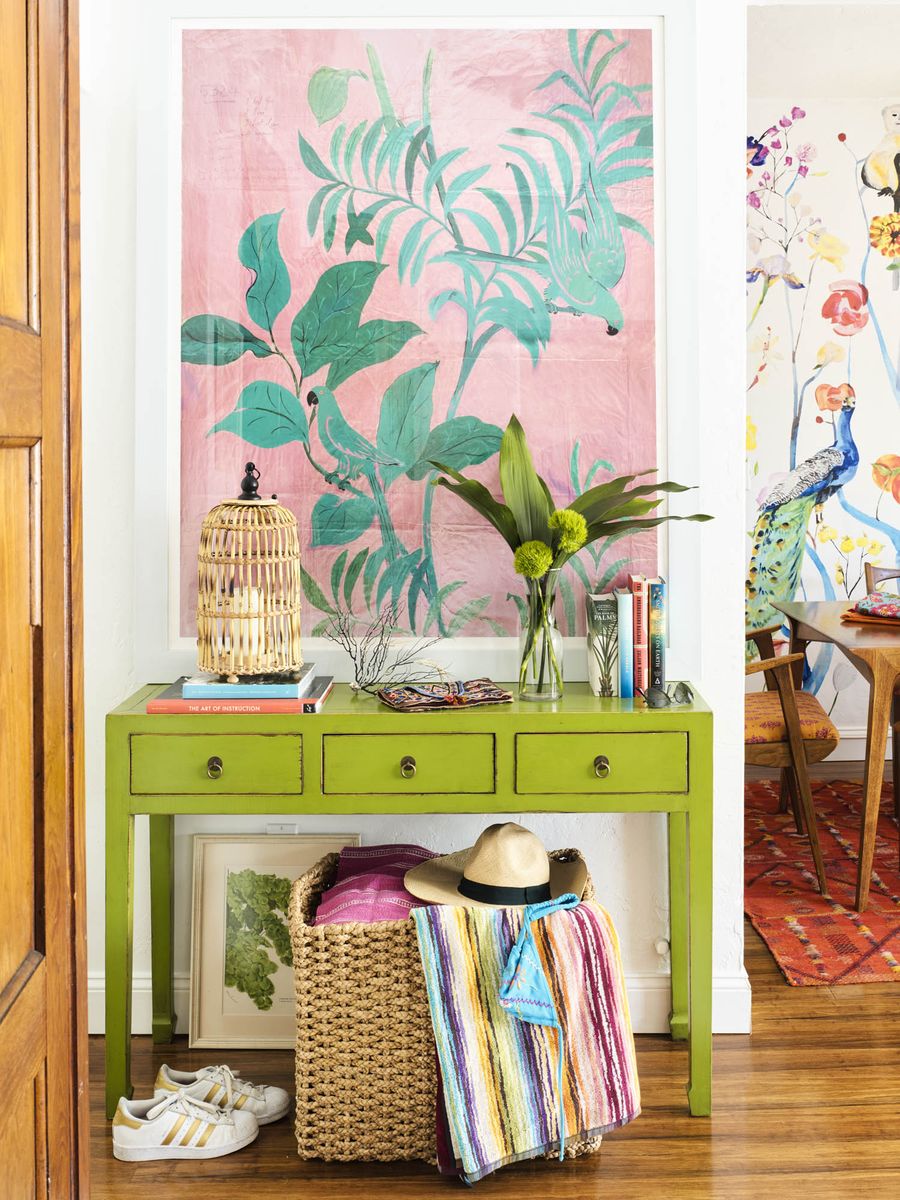 A great way to create tropical entryways in any home is to choose busy, bright colors. You can use green furniture, a unique wallpaper, or palm tree-patterned fabric for throw pillows or bench cushions.
Leafy accents are the easiest way to achieve a tropical look without going overboard. You can find cute palm tree-shaped keyholders. Speaking of leafy touches, consider adding in a faux or real plant! If you're a busy individual, a snake plant takes practically no effort to keep alive.
Buying storage containers made of wicker or grasscloth can also provide a warm touch. You could even buy planter covers to hide the pot of whichever plant you choose. There are also tropical fairy lights you can buy to wrap around the base of any tree or coat rack in the entryway.
If you have a welcome area in your entryway, consider putting out pineapple or coconut-scented lotion or hand sanitizer. The opportunities are endless when it comes to the little touches.
Visitors often look down when they first walk into someone's house, especially if they're taking their shoes off. This is the perfect place to put a tropic-themed rug or mat. There are adorable "Aloha" mats that will fit right in.
Lastly, if you have kids or just love to craft, you can make your own tropical wreath! This can be created using faux fern leaves, bright flowers, faux pineapples, and more. Hang it on the outside of your front door to give incoming guests a welcoming surprise.
Creating a tropical entryway doesn't have to be hard. By using the versatile tips listed above, you'll make a space warm and inviting that anyone who visits will adore! They might just think you've whisked them off to a luxurious tropical vacation!
What's the Purpose of an Entryway?
If you think about it, the entryway is one of the most important aspects of any home. It's where visitors and guests will receive their first impressions of your house. There are several essentials that every entryway should have, including:
A sturdy coat rack
A weather-resistant rug
A seat to put on or take of shoes
Storage for things such as keys, jackets, purses, etc
An accent mirror
Fresh foliage
Entryways are used for last-minute touches before heading out the door, greeting areas for your loved ones visiting, and the place where you can finally take those uncomfortable shoes off after a long day.
More Tropical Decor Ideas
I hope you found this tropical entryway decorating guide helpful! Here are some related articles that may interest you: