Decorating your bathroom can be as complicated or as simple as you like it. Generally people who seek to redo their bathrooms have different things in mind. Do you want to rip out old faucets and pipes and replace them? If so, you'll likely need professional help. But if you're just looking to give your bathroom a facelift, we're here to help inspire you with smart bathroom decor updates.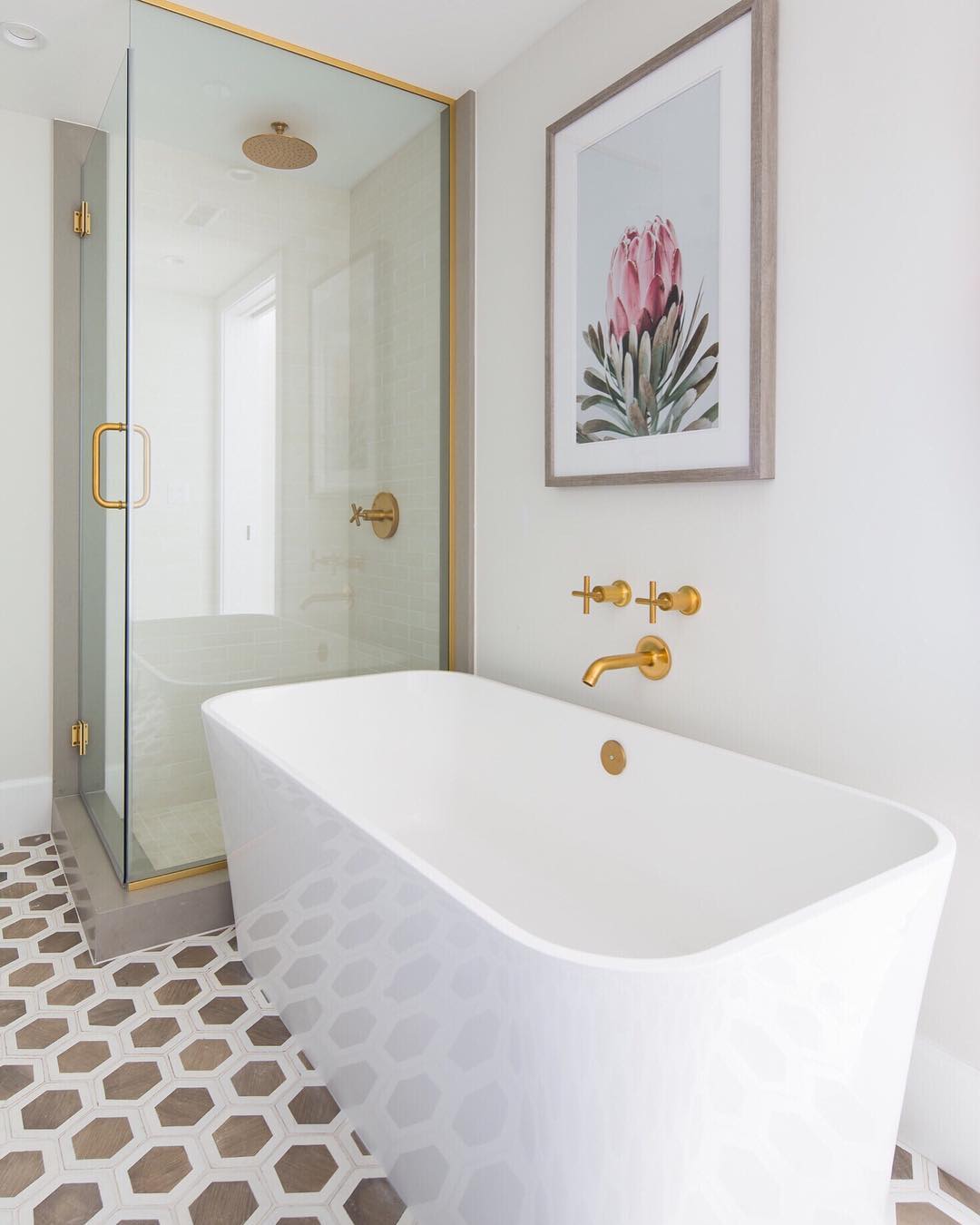 @brookewagnerdesign
Bathroom Design Elements
It's a good idea to understand the core elements of your bathroom and decide which ones need updating and which ones can stay as-is. Here's a list of the typical primary elements to any bathroom:
Sink
Vanity
Toilet
Bathtub
Shower Faucet & Hardware
Shower Tile
Floor Tile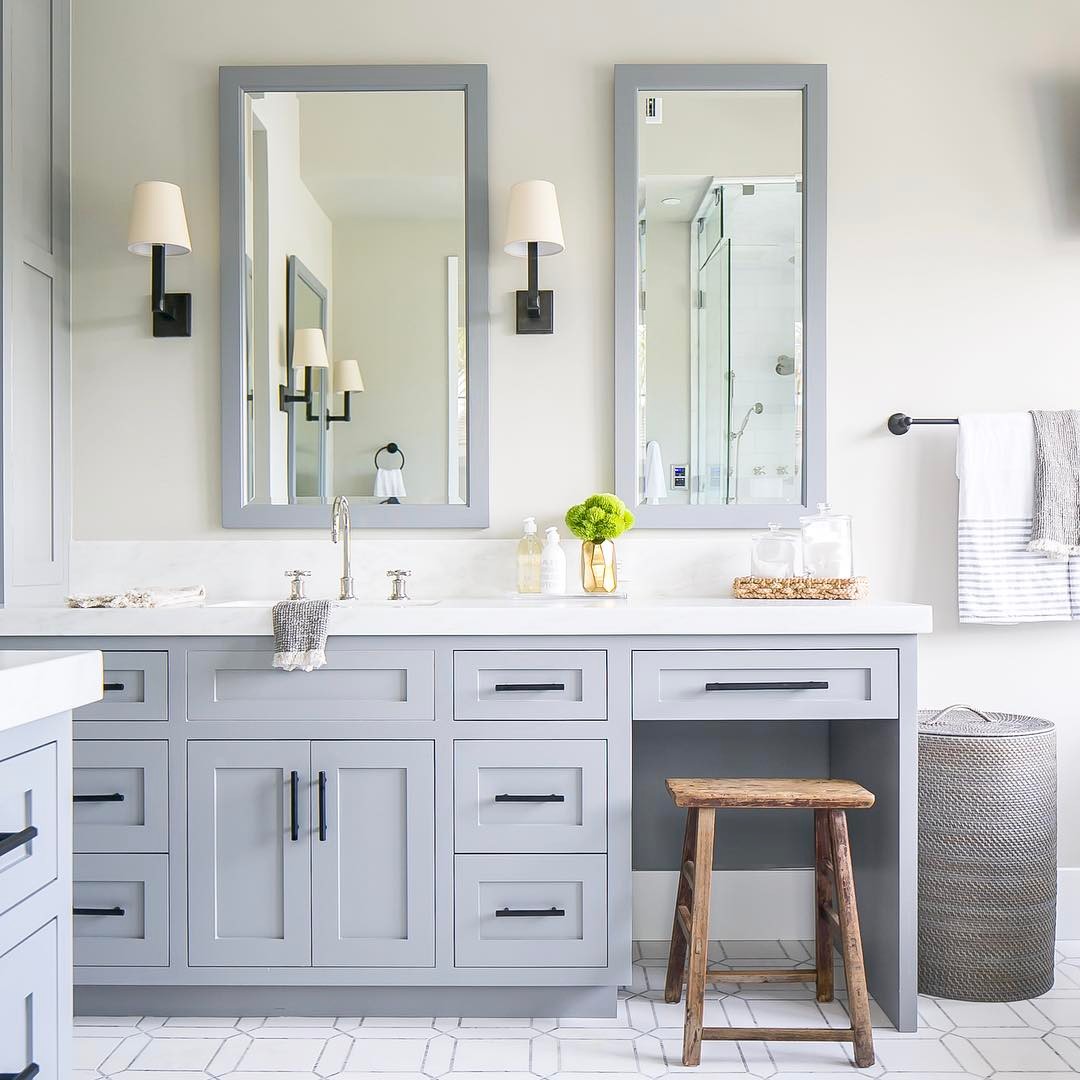 @brookewagnerdesign
Bathroom Style
As you begin to think about the bathroom decor updates you wish to make, it's a good idea to make a bathroom Pinterest board like mine to organize your ideas in one place.
Bathroom Decor
There are many lightweight and easy decorations that will give your bathroom a fresh look. Here's a few ideas for updating your bathroom decor:
Bathroom Mirror or Cabinet
Towel Rack
Bath Towels
Toilet Paper Ring or Stand
Hand Towels
Hand Towel Ring
Soap Dispenser
Candle
These updates are great for updating your bathroom on a budget. A few upgrades and changes here and there can go a long way. You can remodel your bathroom without spending a fortune!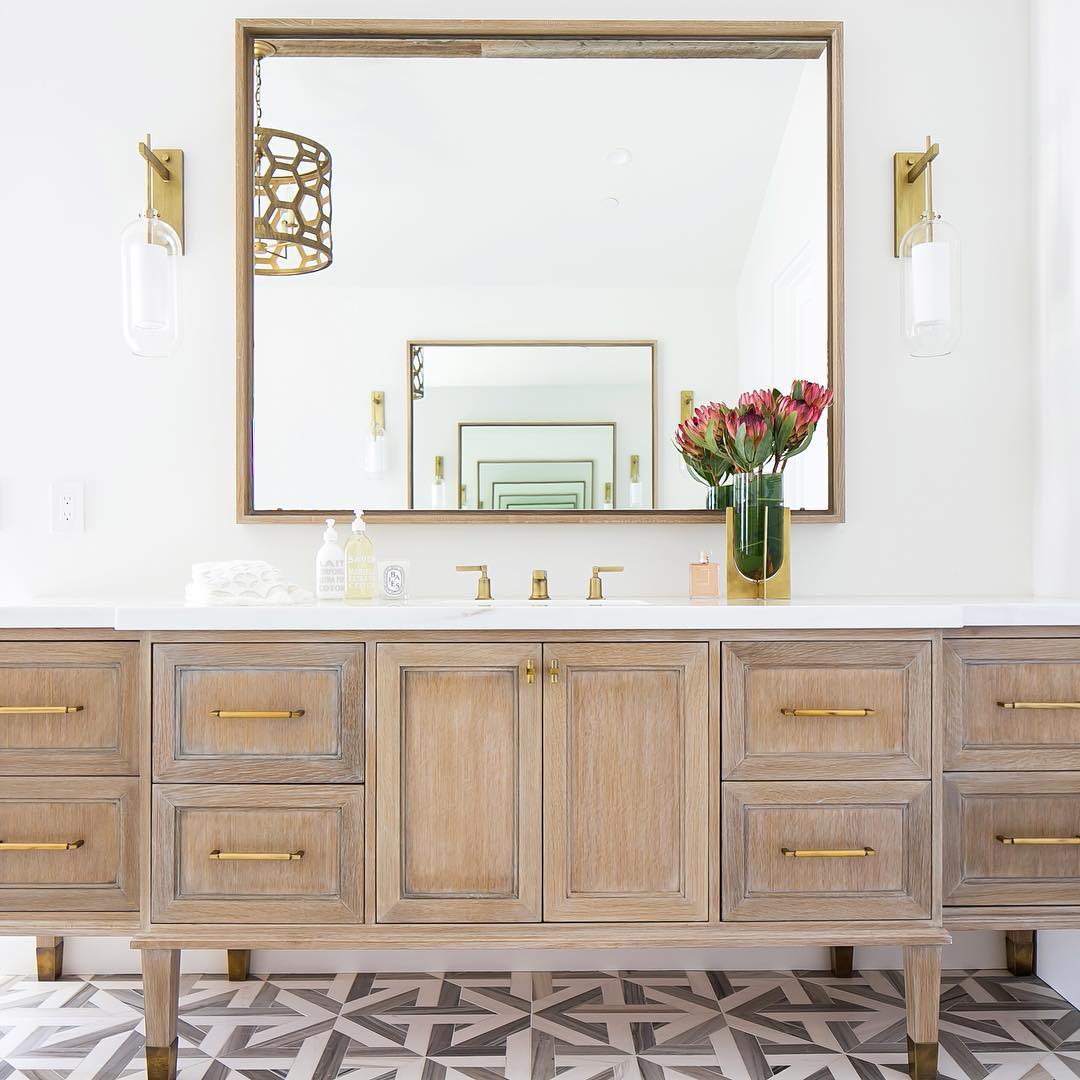 @tiffanygharris
Bathroom Products
If this is a guest bathroom, you may wish to provide the following bathroom products to make sure your guests are comfortable: hand soap, cotton balls, q-tips, toilet paper. If your bathroom has a shower, then you'll want to ensure there is body soap and shampoo available at a minimum.
I hope this basic bathroom decorating guide was helpful in planning your bathroom. If you've updated your bathroom before, then don't hesitate to share any advice you have with us in the comments!