Herringbone tiles are everywhere nowadays, and this zig zag tile has made its way to bathrooms. I love the beauty of bathrooms with black herringbone tiles and couldn't wait to share these beautiful bathrooms with you. If you're wondering what tiles to use in your bathroom, then you should definitely consider herringbone tiles.
Black Herringbone Tiled Bathrooms
Tiling in a herringbone pattern is actually really easy. You just need some long and thin black subway tiles like these ones, and then you arrange them in a diagonal pattern. You can use black herringbone tiles on almost any surface inside your bathroom. Here are some unique ideas for using this tile in your space.
Herringbone Floor Tiles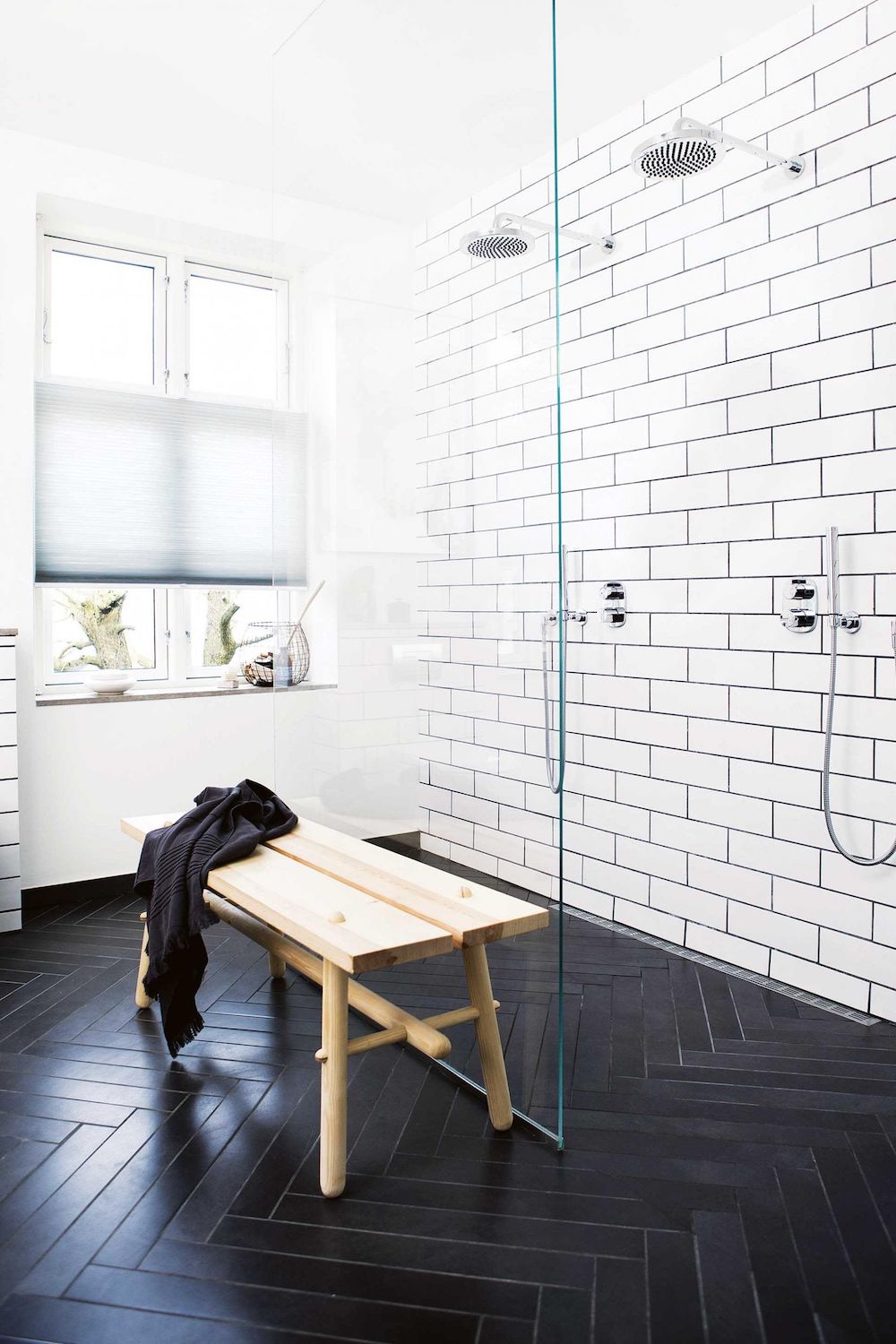 Black Herringbone Wall Tiles with White Grout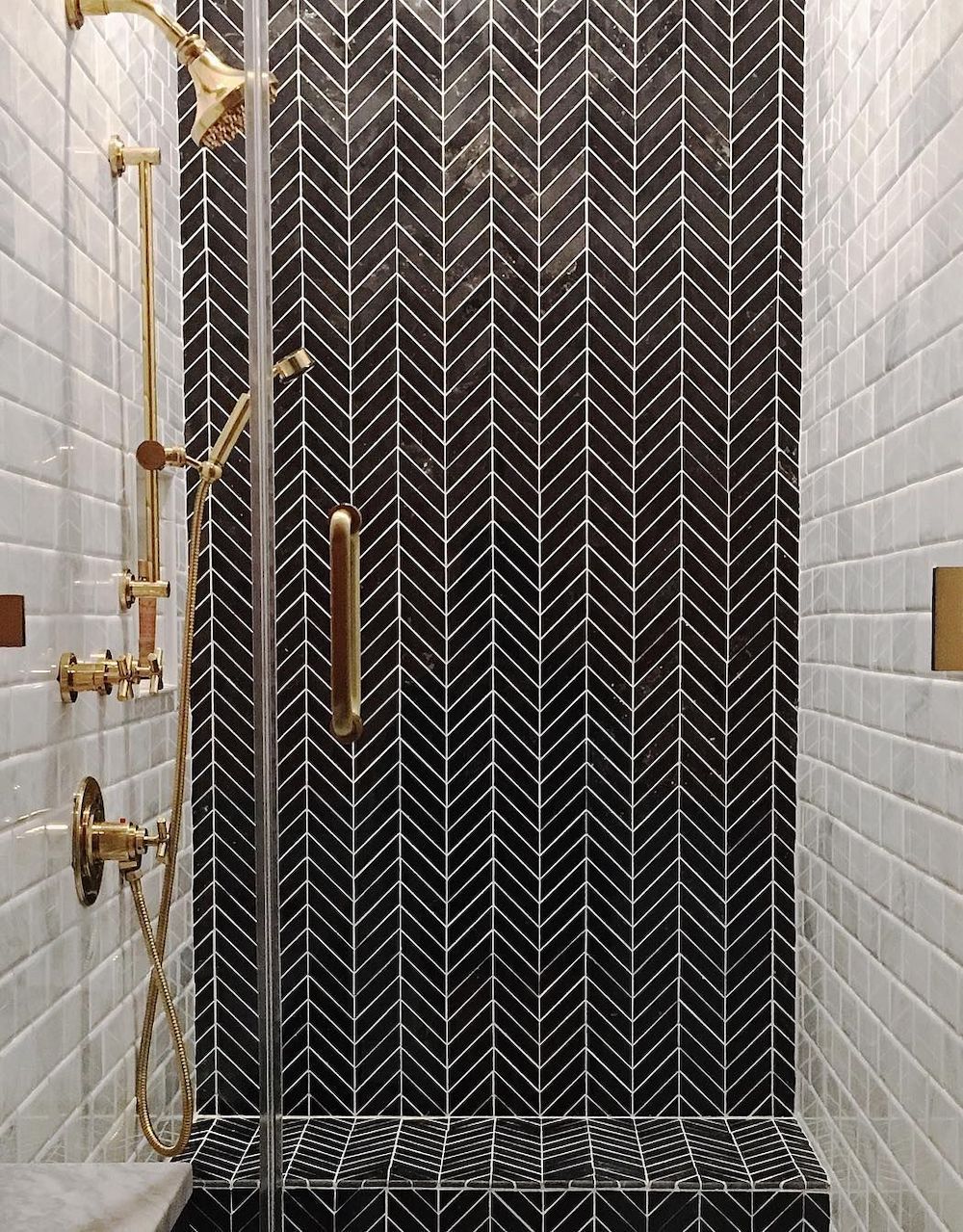 Black Herringbone Floor Tiles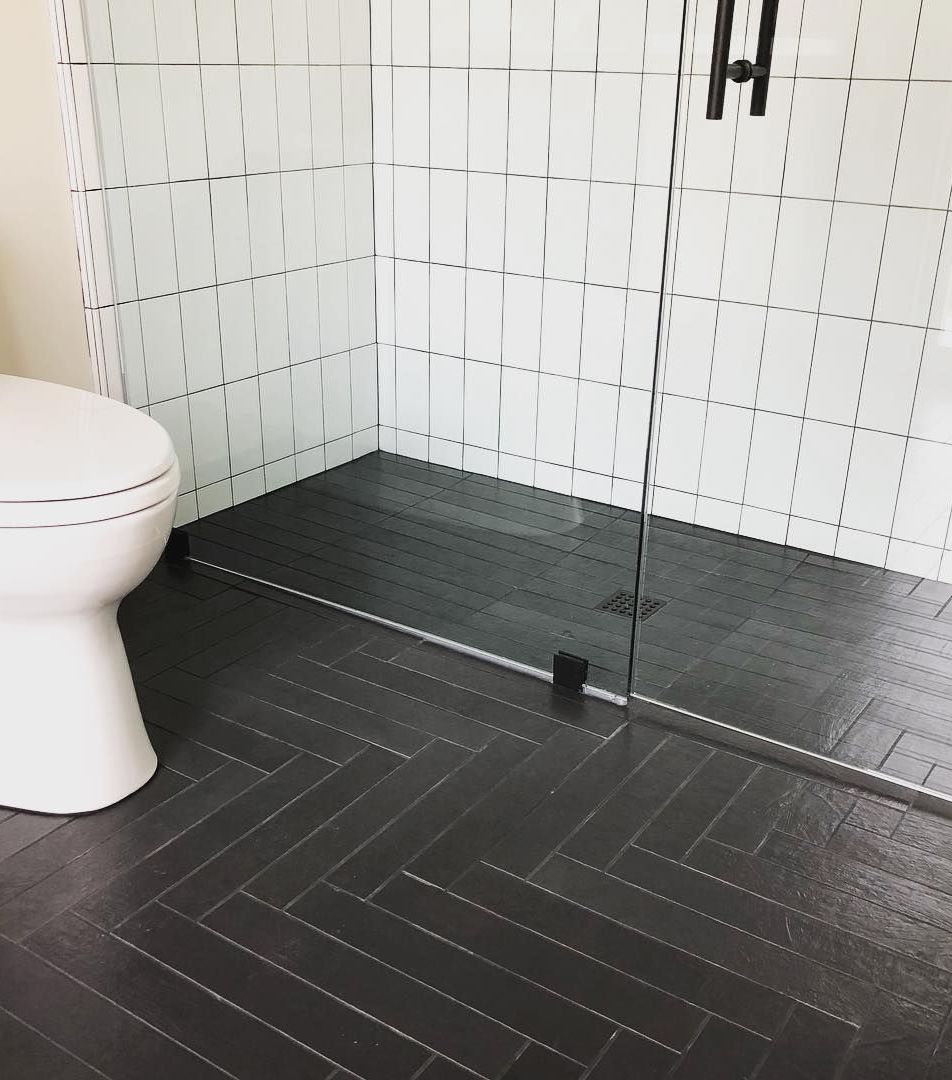 Black Herringbone Wall Tiles in Shower
Black Herringbone Tiled Accent Wall
Black Herringbone Tiles on Bathroom Floor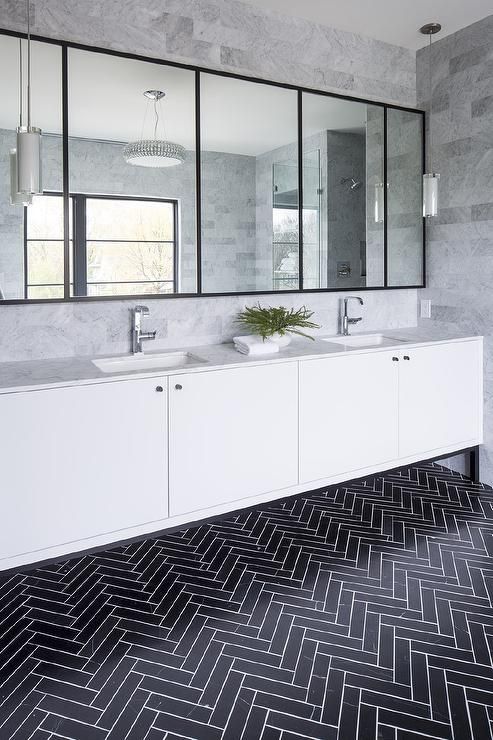 Black Chevron tiles on the wall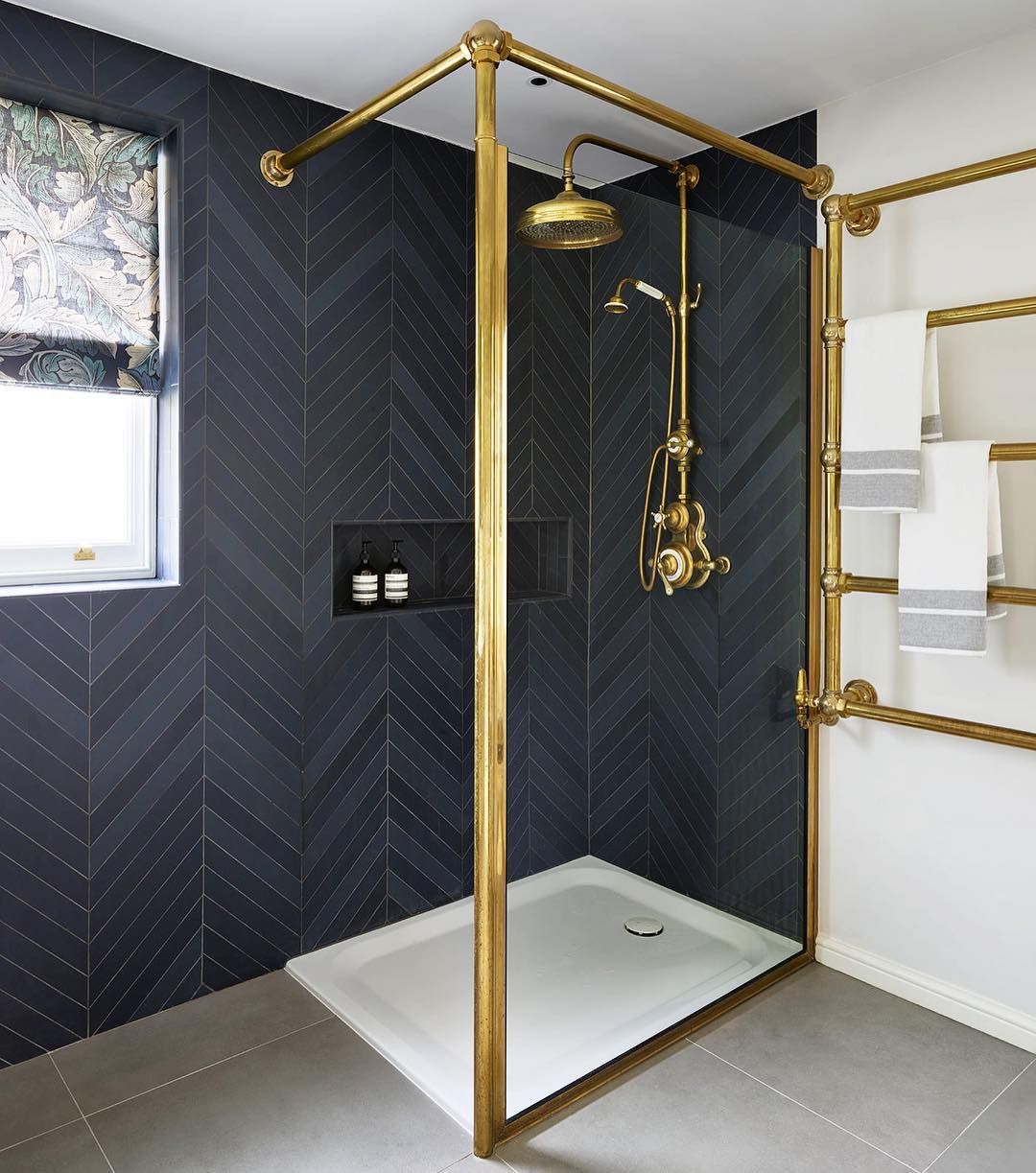 Black Herringbone Tiles Behind White Freestanding Bathtub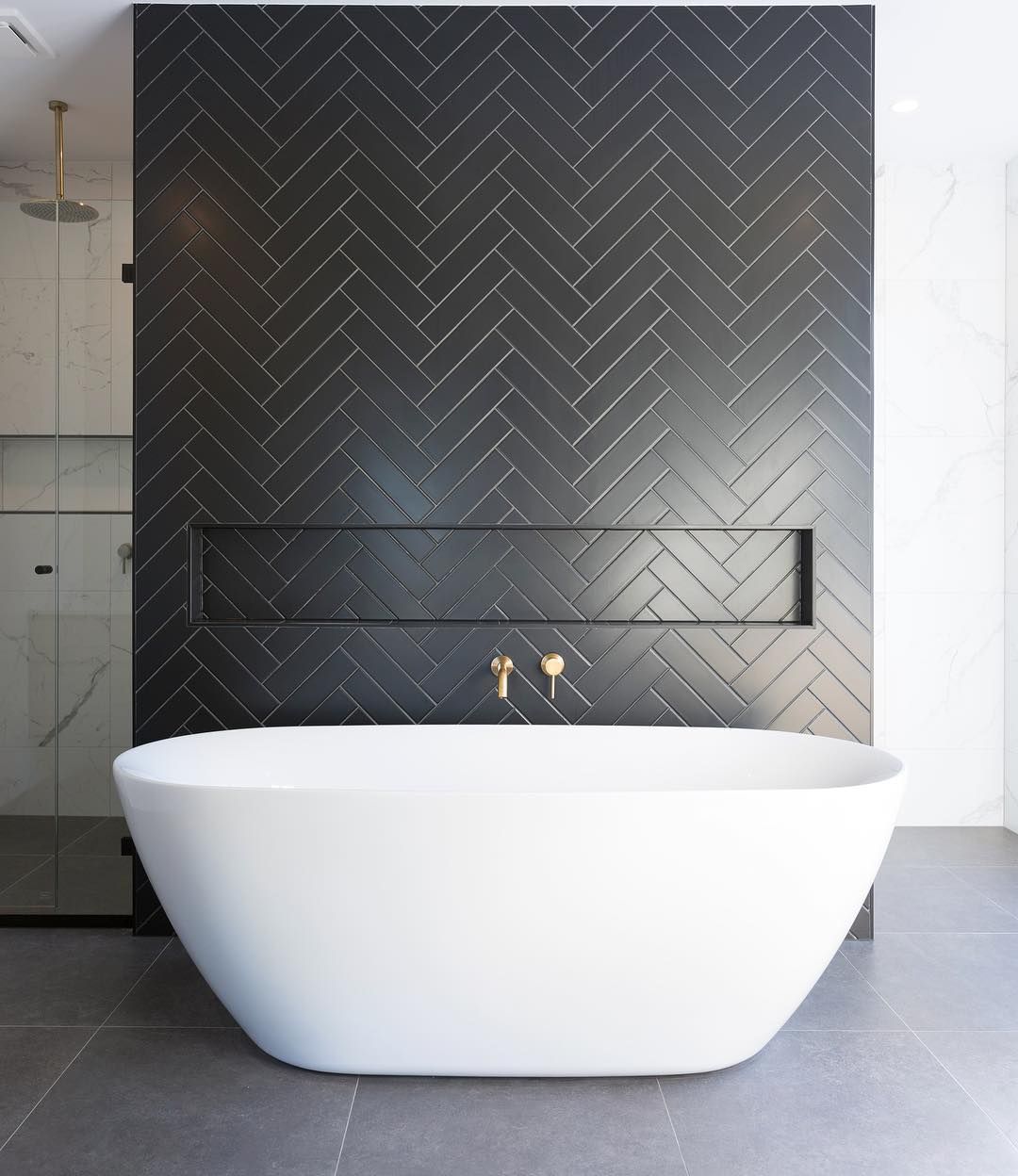 Double Bathroom Vanity with Black Herringbone Wall Tiles
Black Herringbone Wall Tile with Black Grout and White Bathtub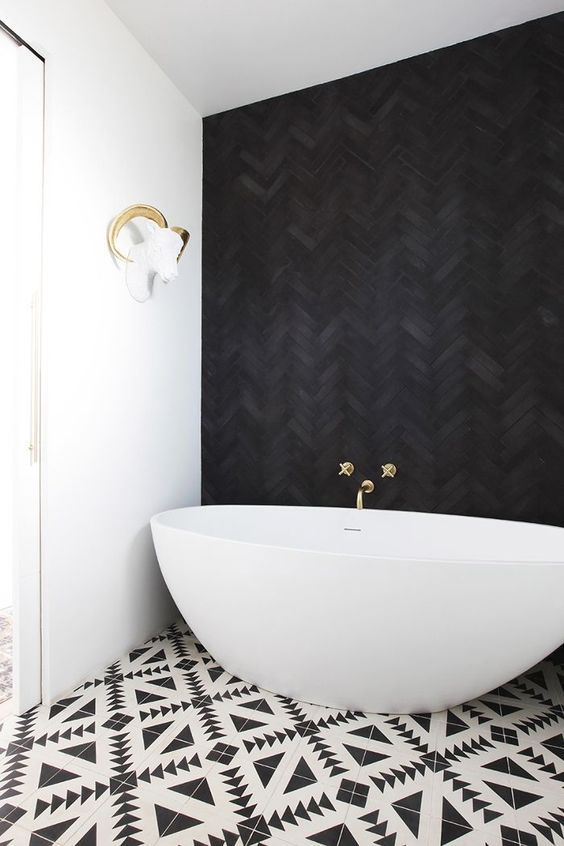 Black Herringbone Shower Tiles and Gold Vintage Faucet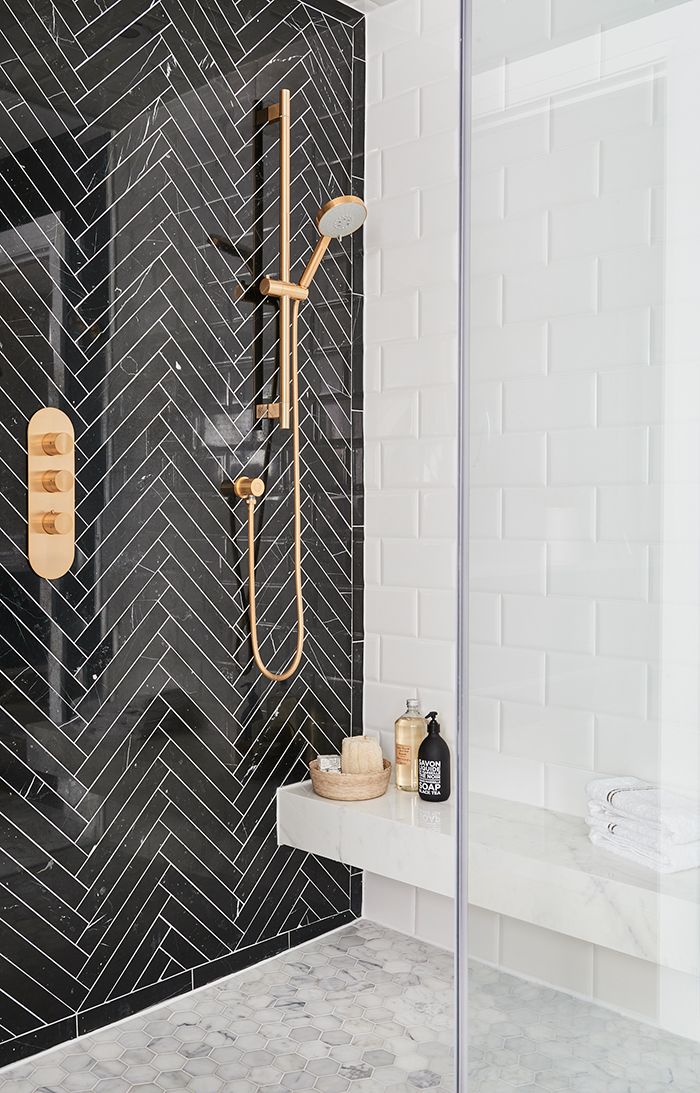 Shower with Black Marble Herringbone Tiles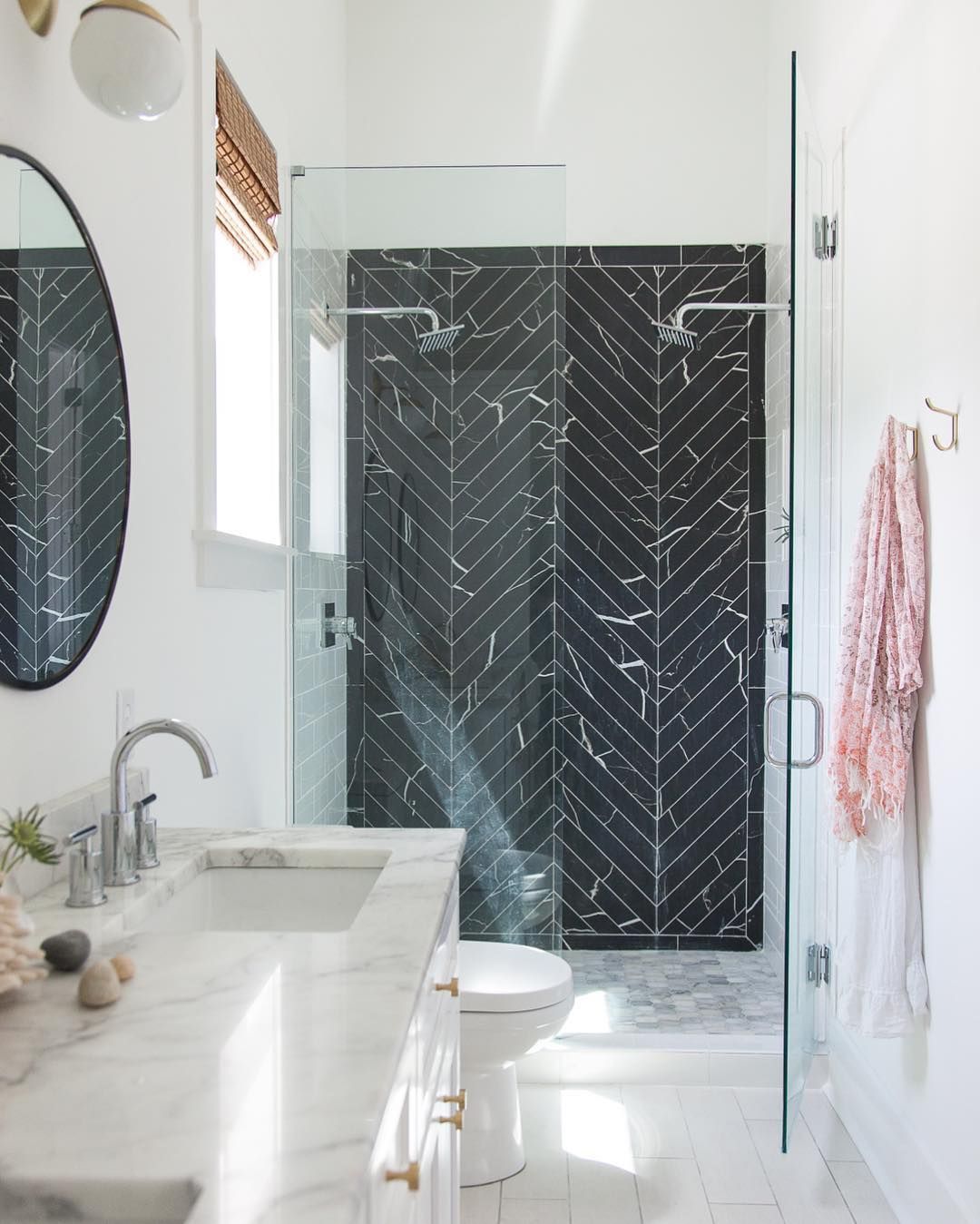 I hope these bathroom tile ideas inspired you! Each of these bathrooms with black herringbone tiles has its own special charm. Here are a few more bathroom decor ideas: