Continuing the marble bathrooms series, today I am sharing eighteen lovely marble bathrooms with brass and gold fixtures. Using brass or gold in the bathroom is certainly a much bolder choice than silver which tends to blend in. Gold and brass will stand out against a white marble or white tile. That being said, the results can be spectacular as you can see below!

Marble showers with aged brass hardware create a stunning bathroom design!
Why not go with brass vessel sinks?
Black bathroom vanity cabinets add a touch of sophistication.
Brass pendant lights can help brighten up dark bathroom corners.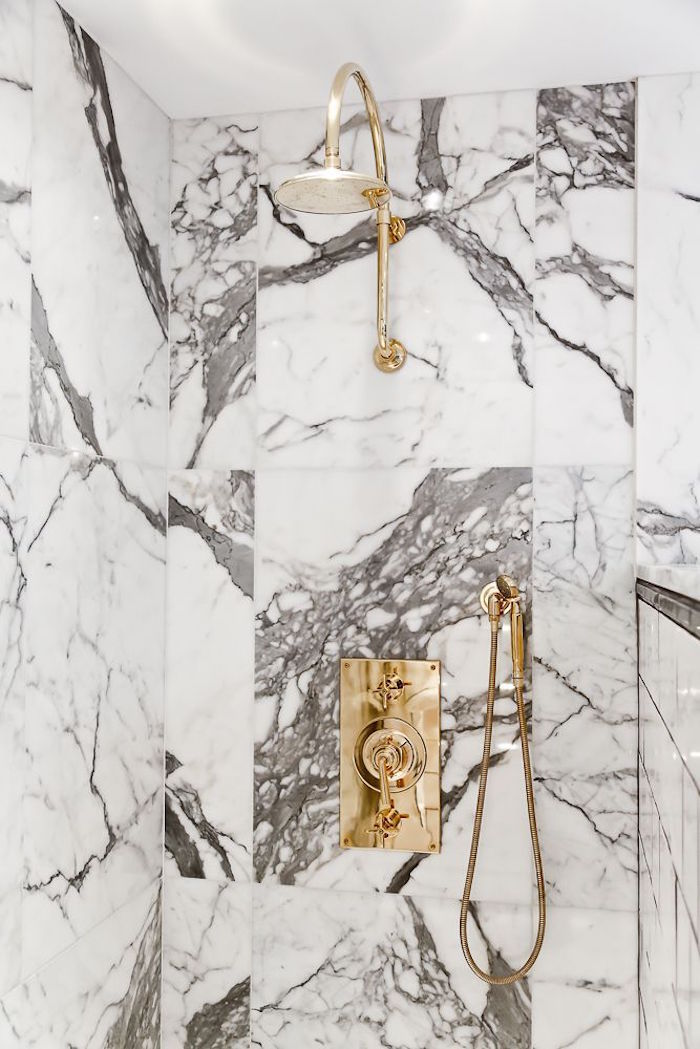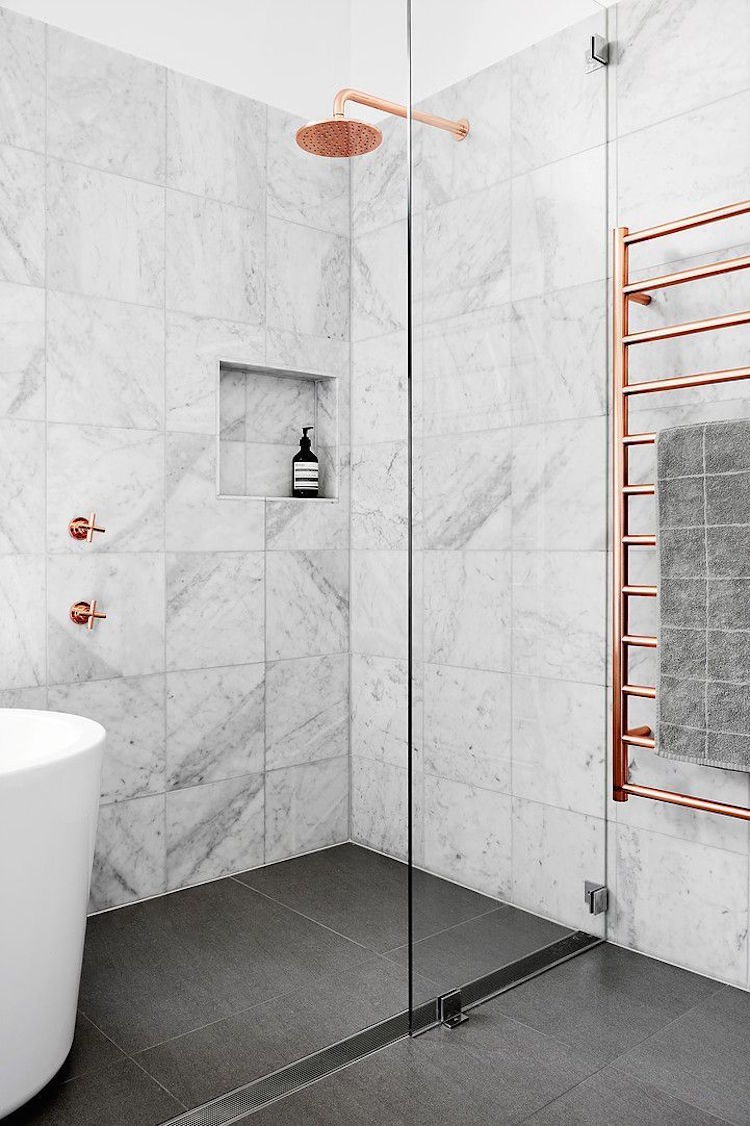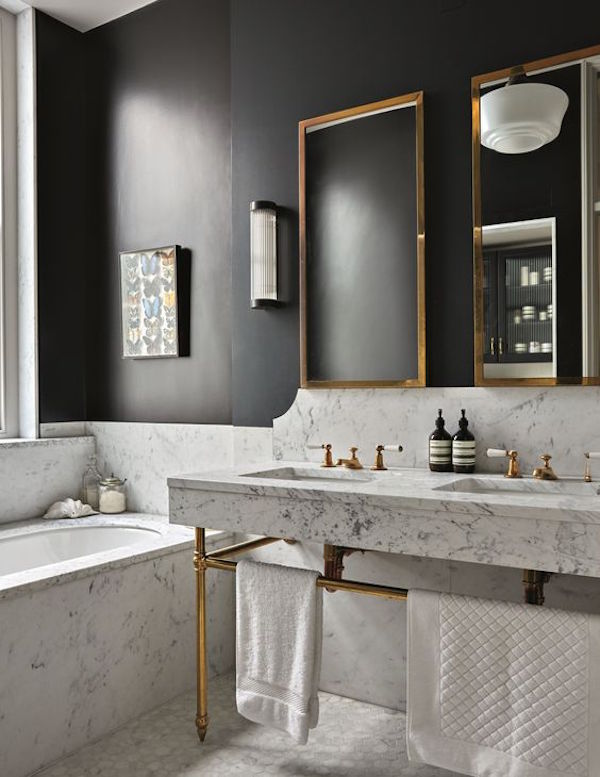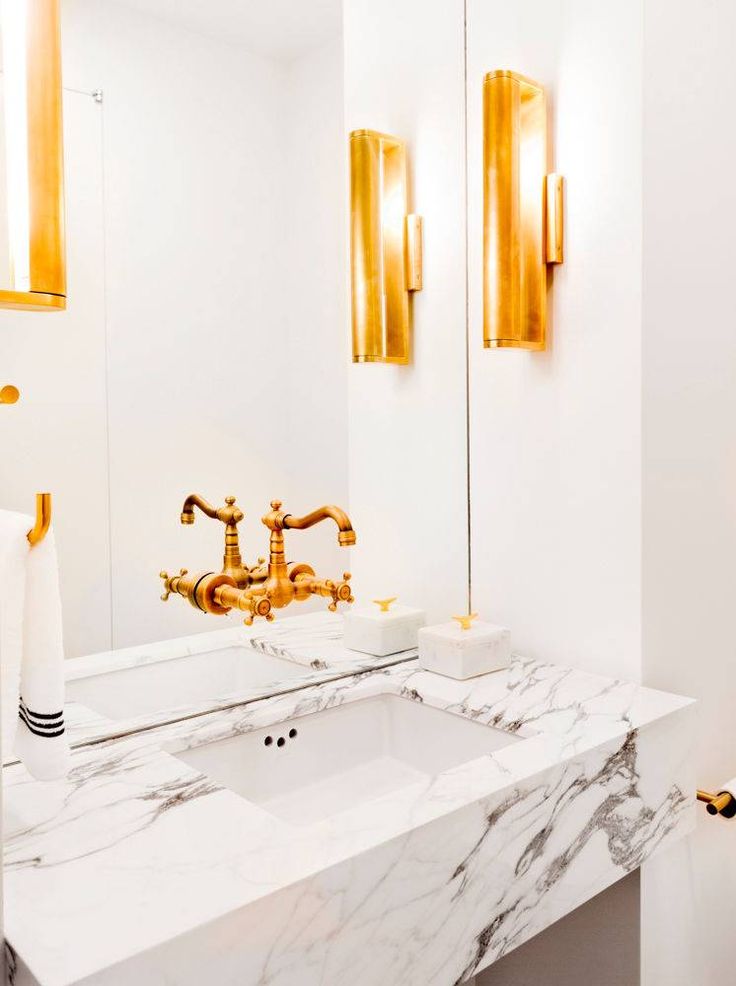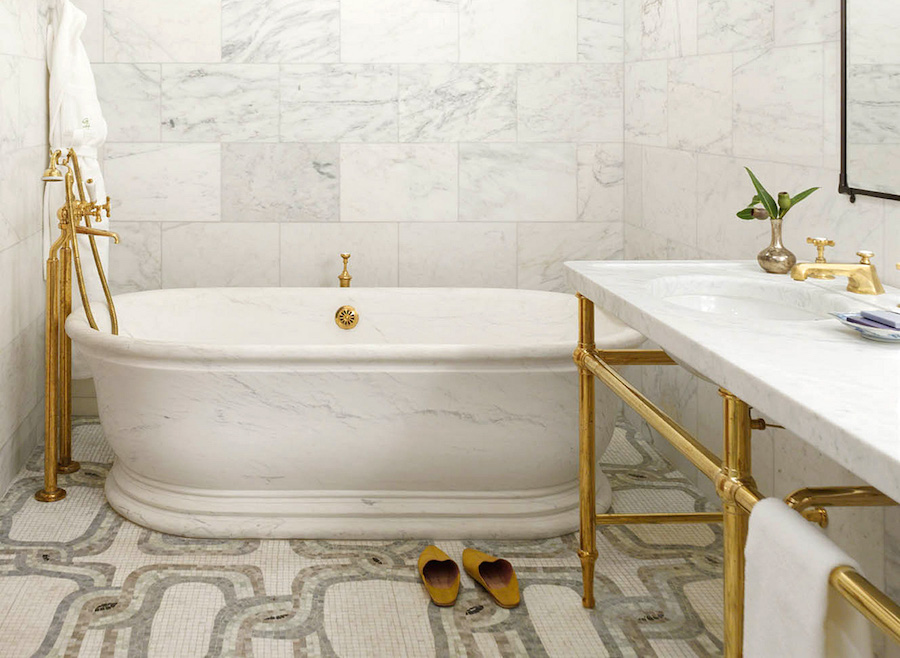 Have you used gold or brass in your bathroom?