Let's talk about how beautiful marble bathrooms with silver fixtures are. After the popularity of our gorgeous marble kitchens post, I thought I'd share some inspirational images from the second most wonderful place to install marble: the bathroom!
Using marble to decorate your bathroom is a fantastic choice, as it brings glamour and elegance to a private space. There are many ways you can install marble, most of which we've featured below.
You can opt for various marble pieces such as subway tiling, hexagonal tiling, or even solid marble slabs. For this post, we'll focus on silver fixtures in marble bathrooms, and in later posts, we'll discover gold and brass fixtures as well as black fixtures. Silver is a clean and minimal choice for fixtures, as it blends in nicely and reflects any light that comes into the room.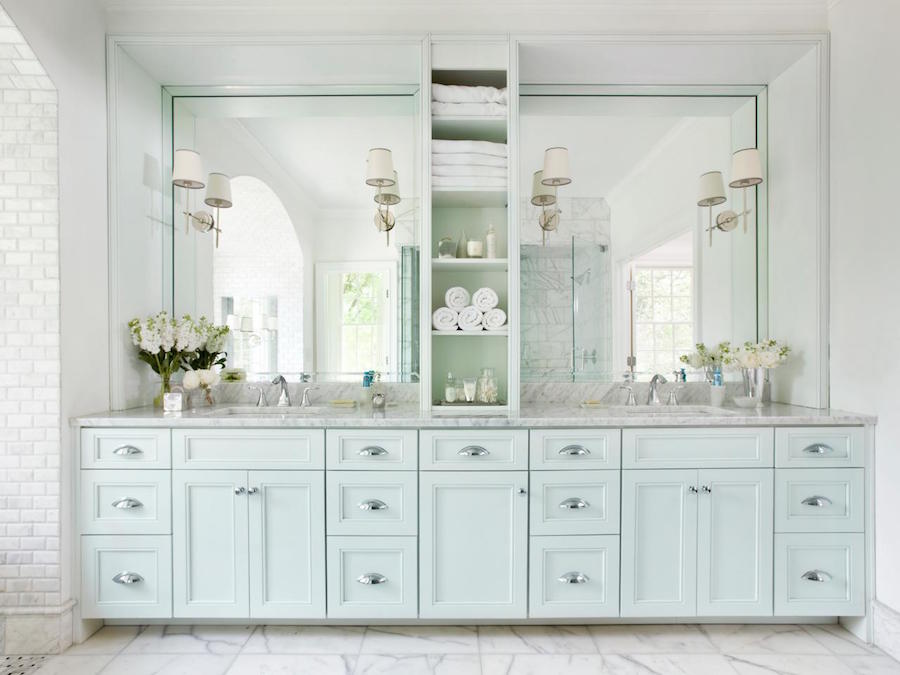 Marble showers with silver showerheads are an elegant design choice.