Some of the best nautical bathrooms are found in lake houses, beach homes, and other seaside summer homes. We searched high and low to find the best nautical bathroom ideas so you can decorate and design the bathroom of your dreams.
Nautical bathroom decor ideas can be found in different coastal homes, but we really love the ones that incorporate those classic nautical motifs: navy blue, sailboats, ship steering wheels, and such.
Nautical decor is often found in northeast United States homes, as New England has a long history of sailing culture, but you can definitely integrate nautical style in any home across the country!

Nautical Bathrooms
From shiplap walls to trough sinks, there are lots of structural elements associated with building nautical bathrooms. If you don't want to do too much demolition, then you'll still find nautical bathroom ideas in the form of fish art, striped towels, sailboat wallpaper, and more.
Tackling bathroom design isn't for the faint of heart either, so be sure to consult a professional during your demo process!
Keep scrolling to find the most amazing nautical bathroom decor inspiration online! Good luck with your nautical bathroom design project.
Anchors
Our first nautical style bathroom has a classic nautical element on the wall – anchors! This maritime symbol is commonly found in coastal-style bathrooms. The navy and white color scheme is exemplary of the nautical interior design color palette.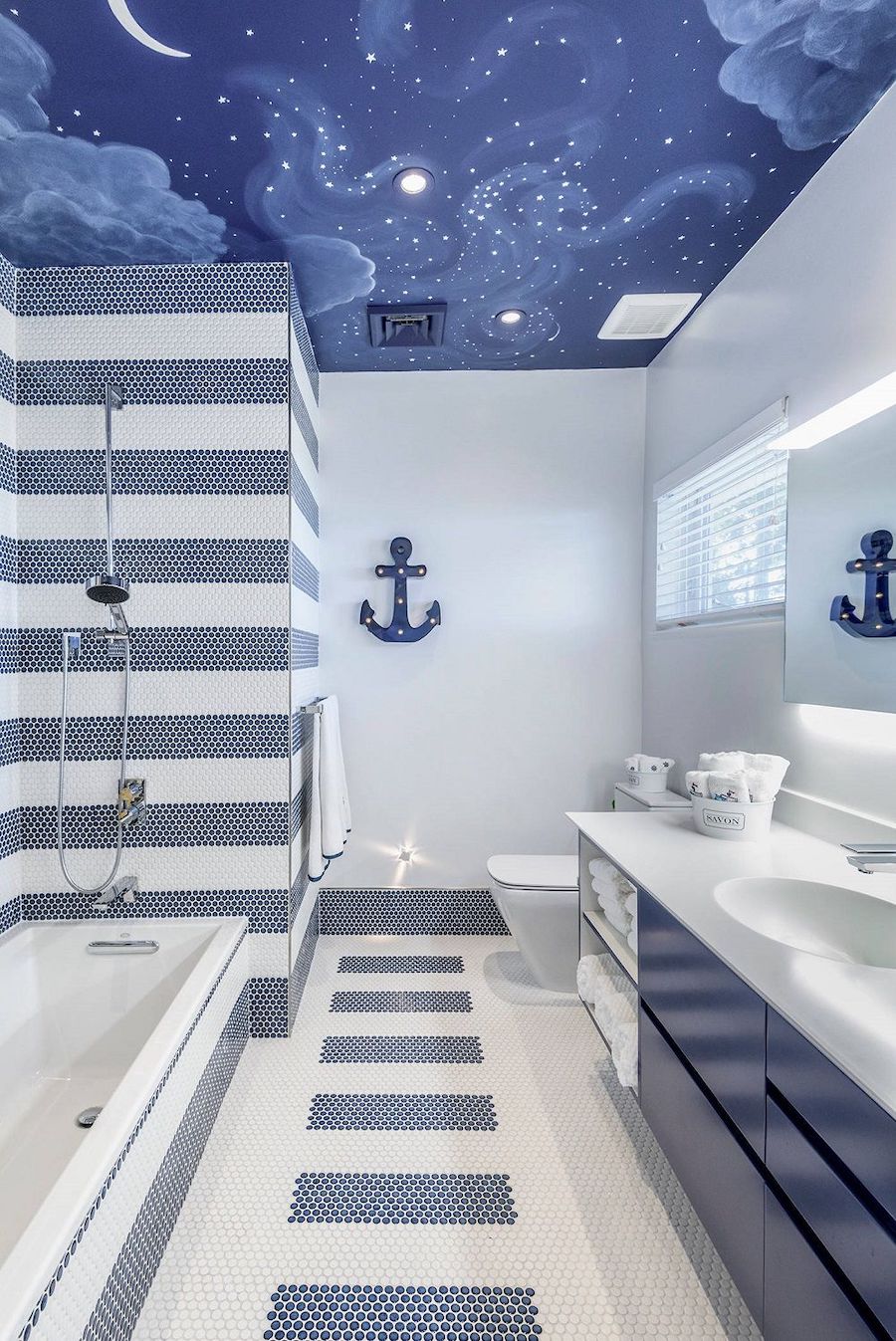 Sailboat Wallpaper
This navy sailboat wallpaper on the upper half of the bathroom gives this room a very coastal feeling without overwhelming the space.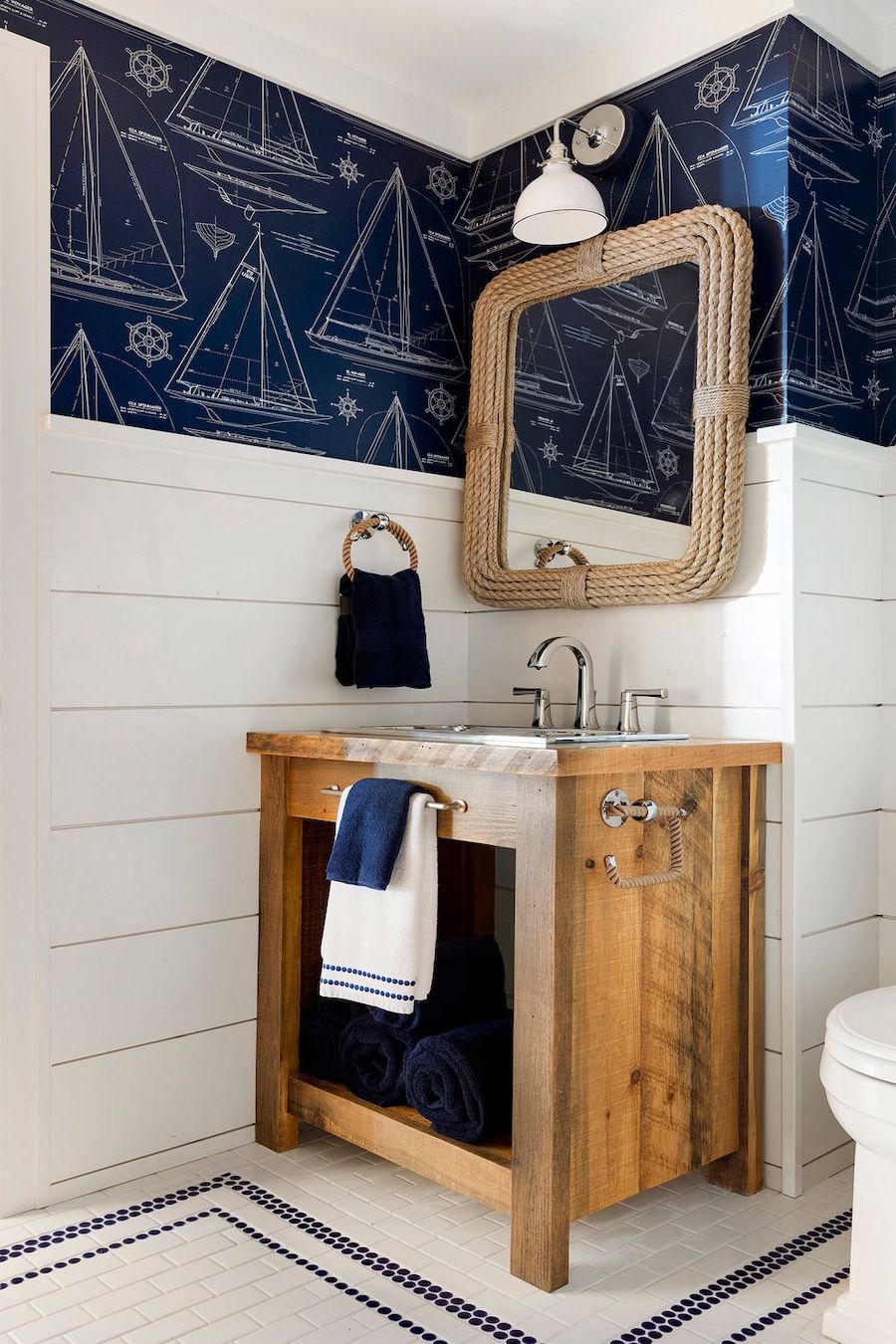 Maritime Decor Accents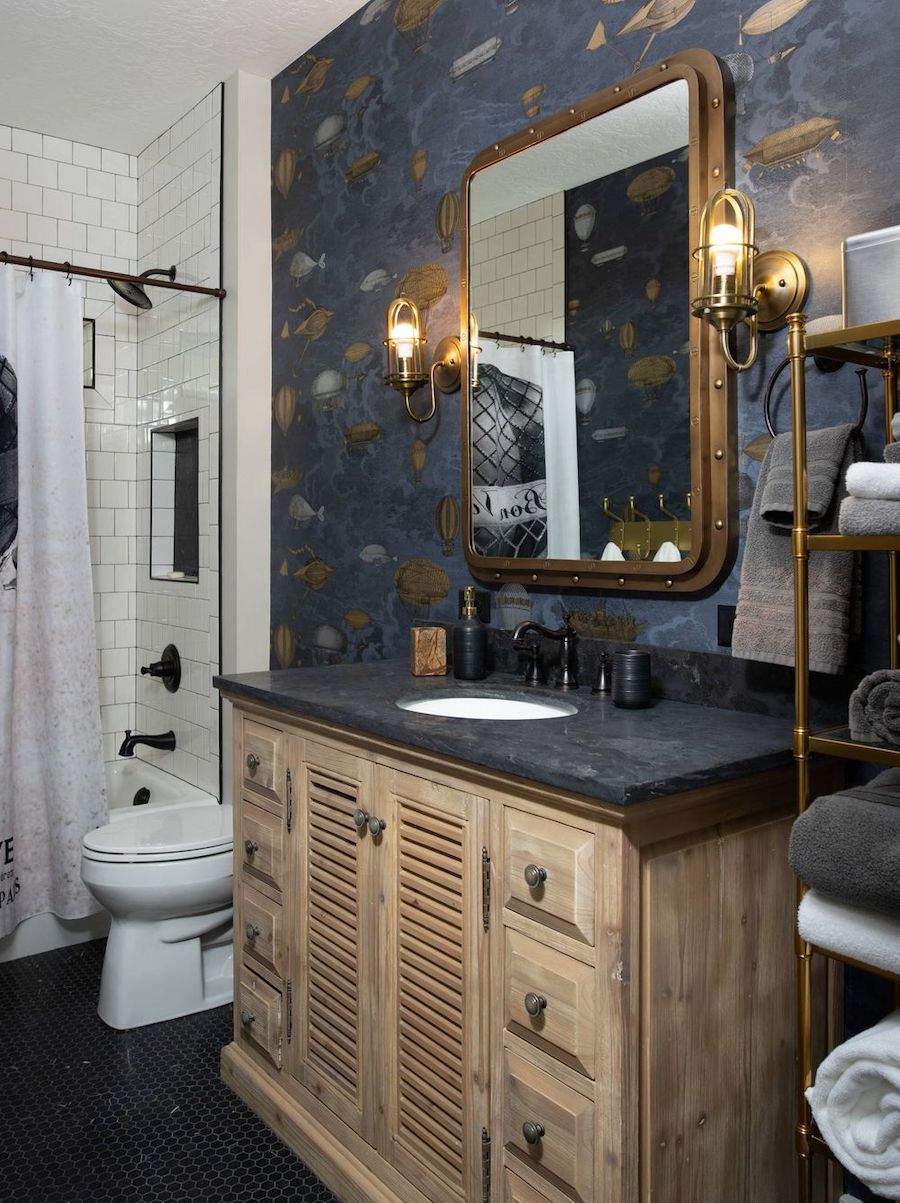 Rope Storage Baskets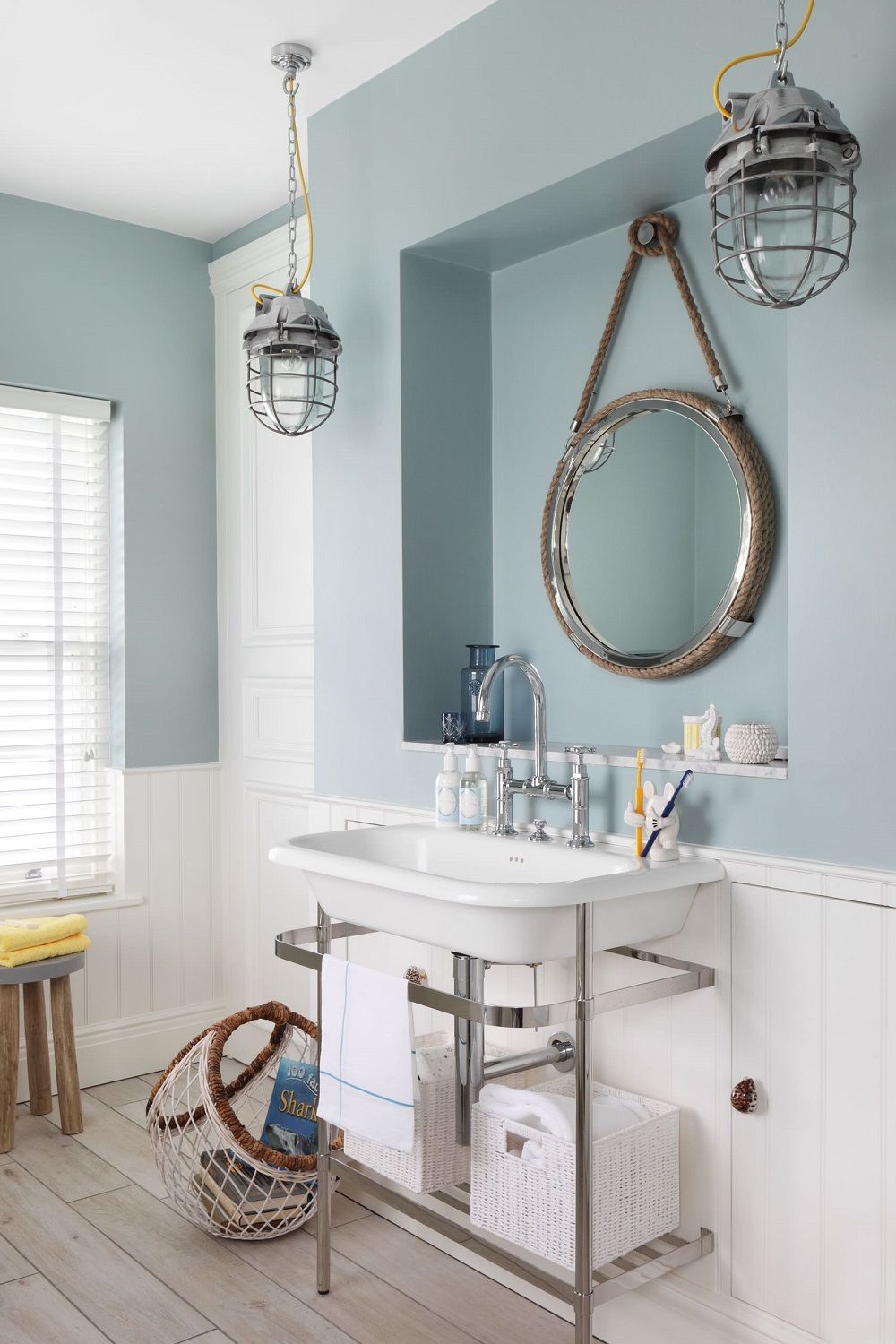 Port Hole Window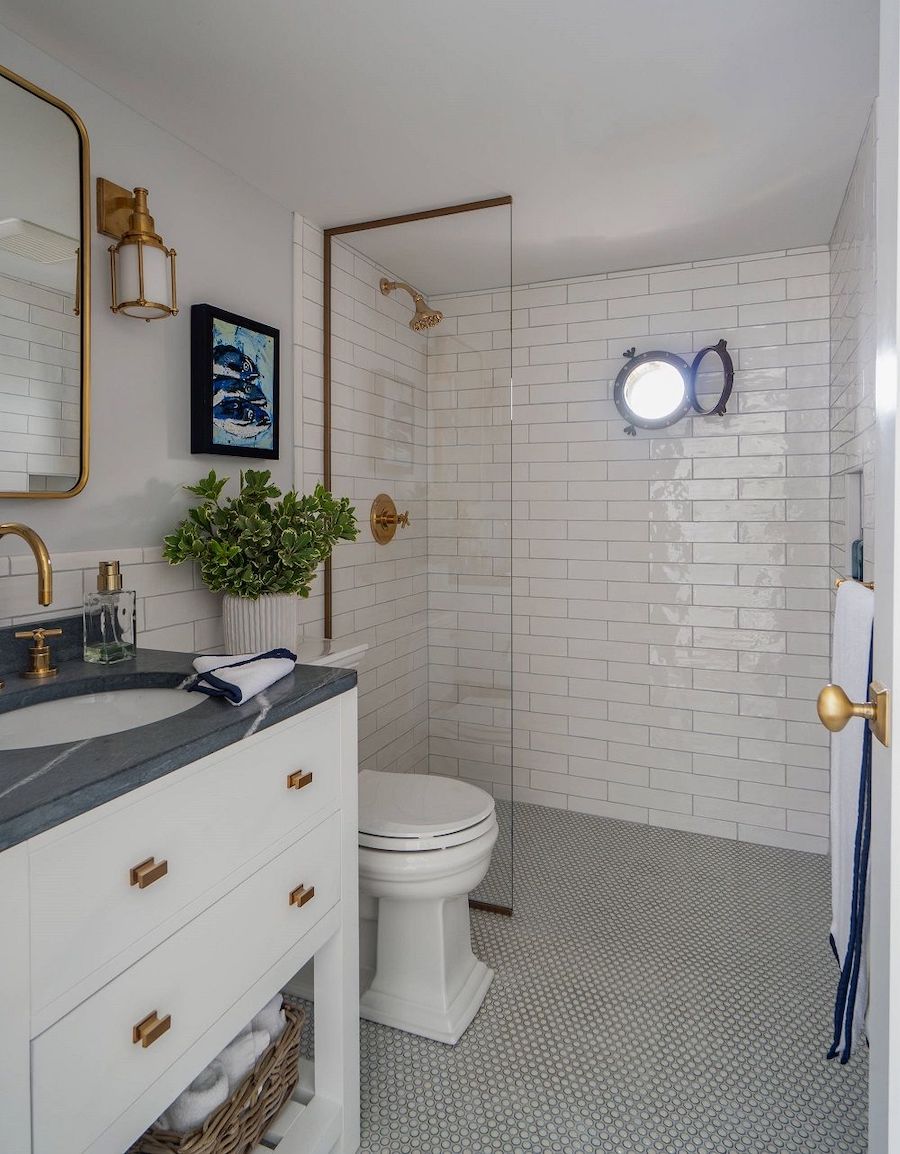 Maritime Caged Sconce Lights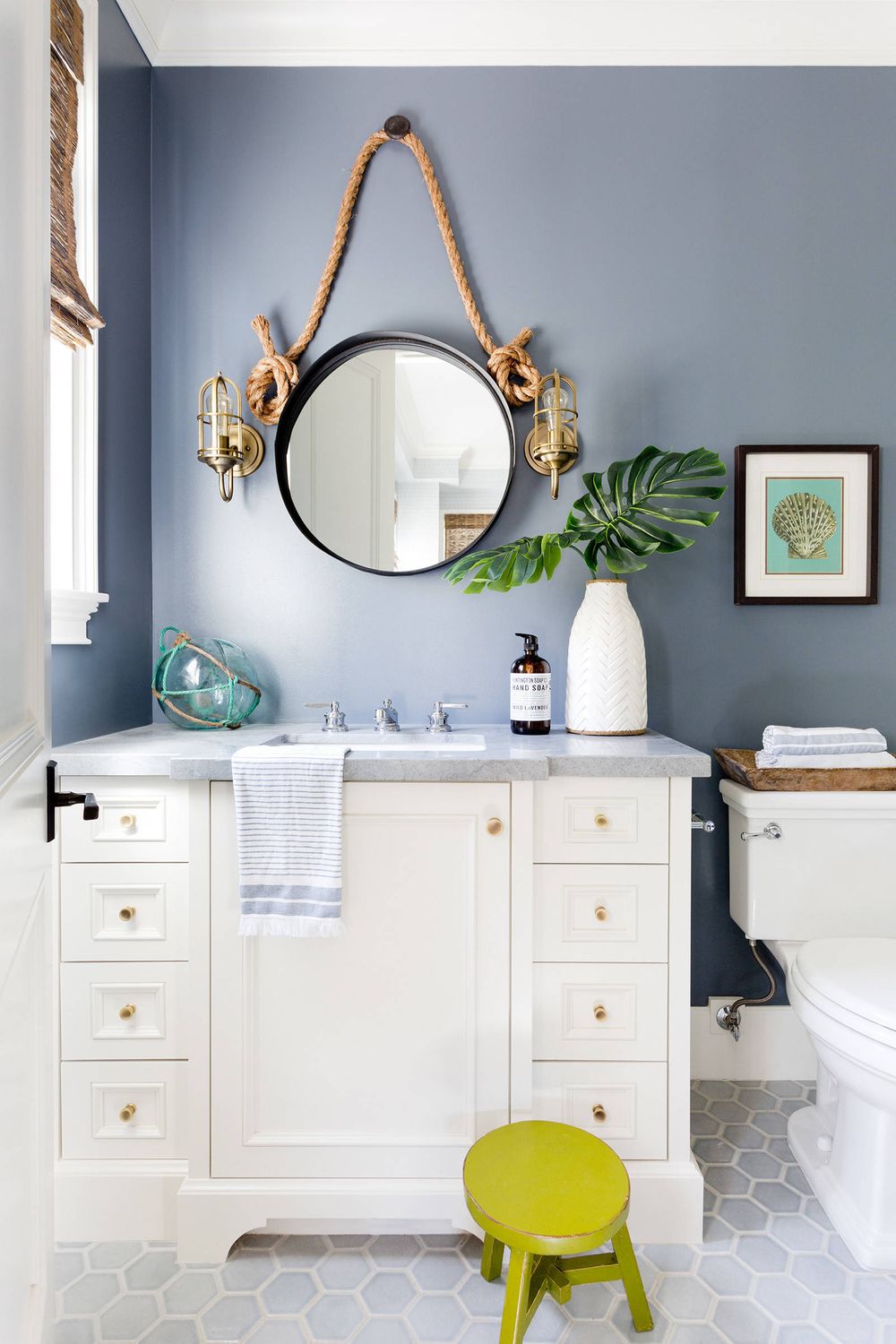 Striped Bath Towels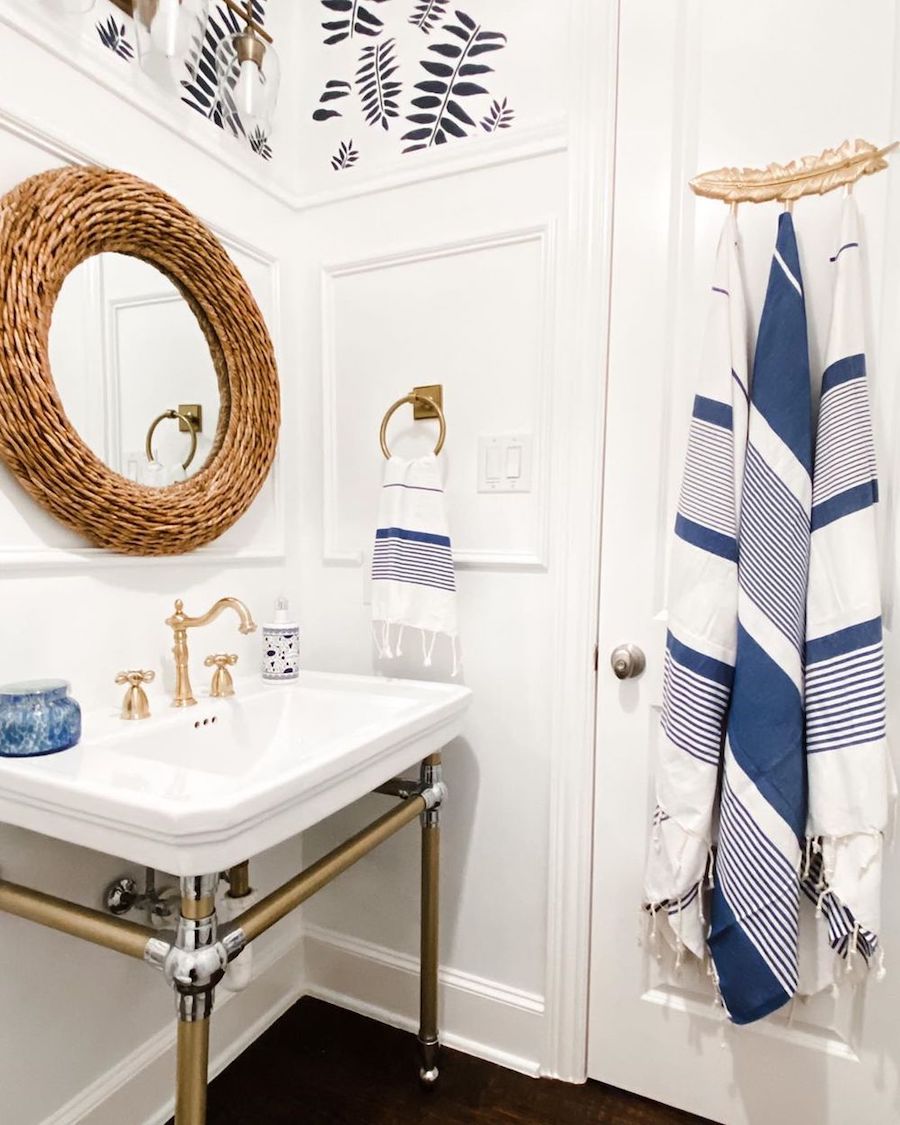 Navy Blue Sconce Lights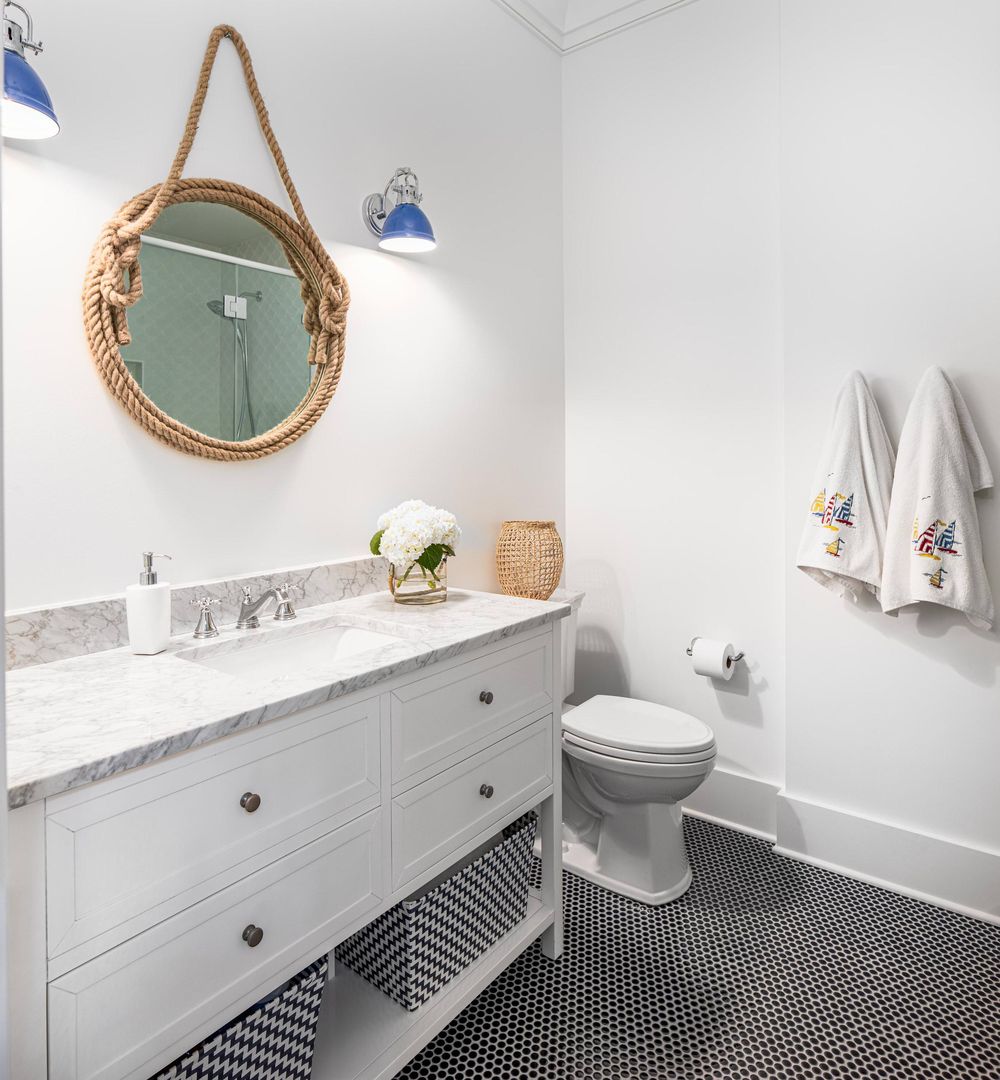 Nautical Map Wallpaper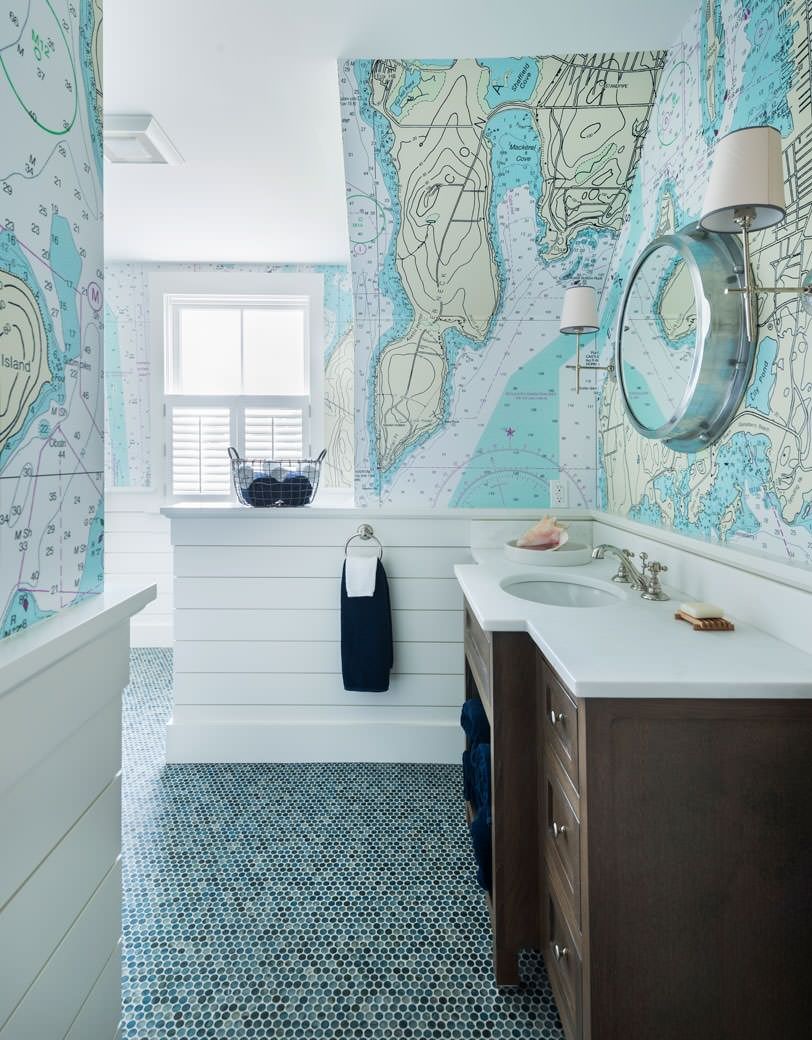 Ship Wheel Wall Decor
White Shiplap Walls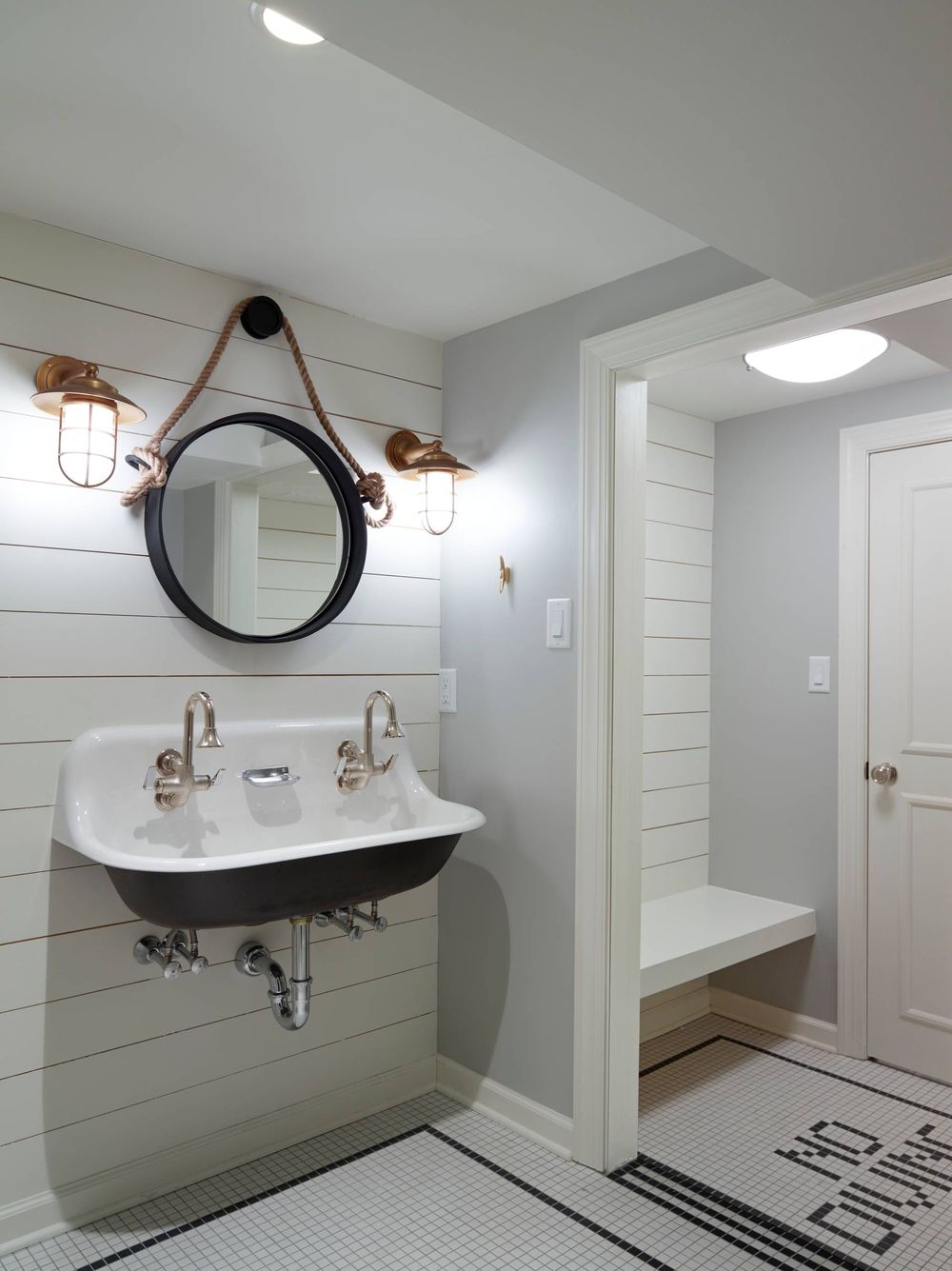 Blue and White Striped Walls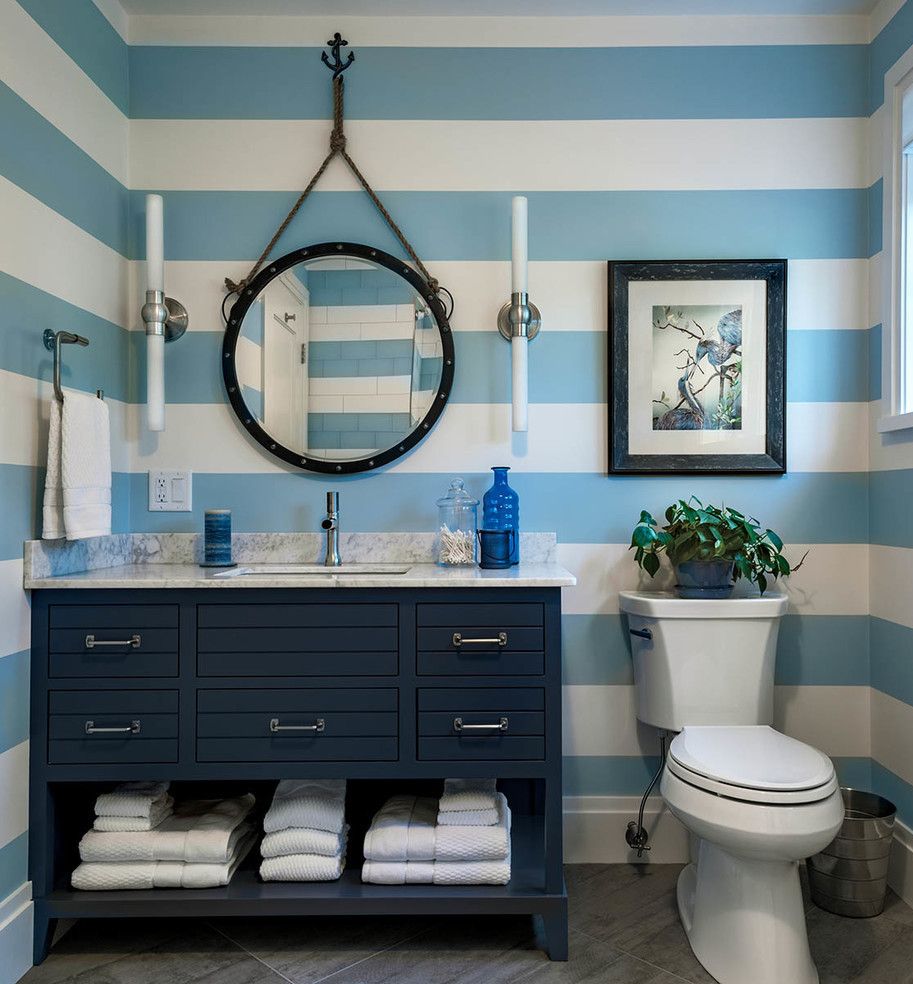 Rope Framed Mirror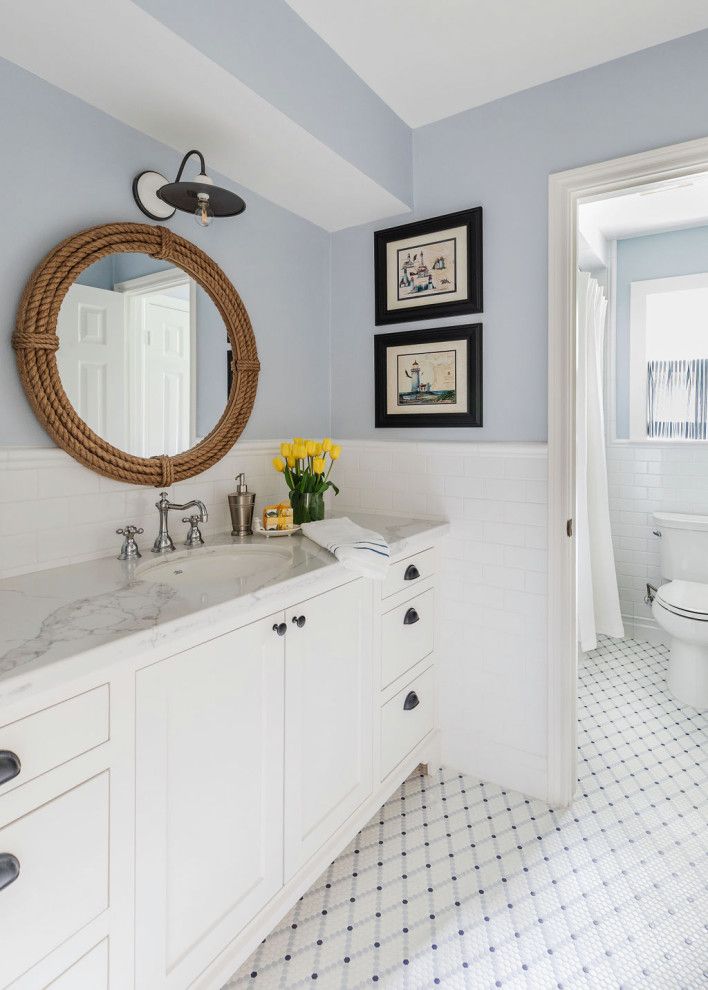 Navy Striped Hand Towels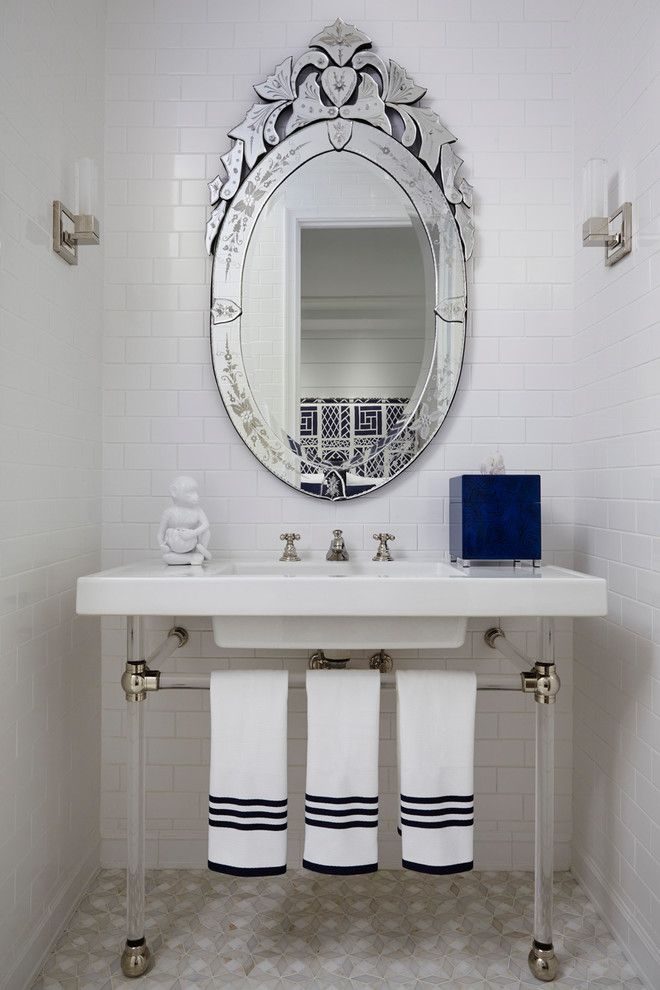 Navy Bathtub
Wide Trough Sink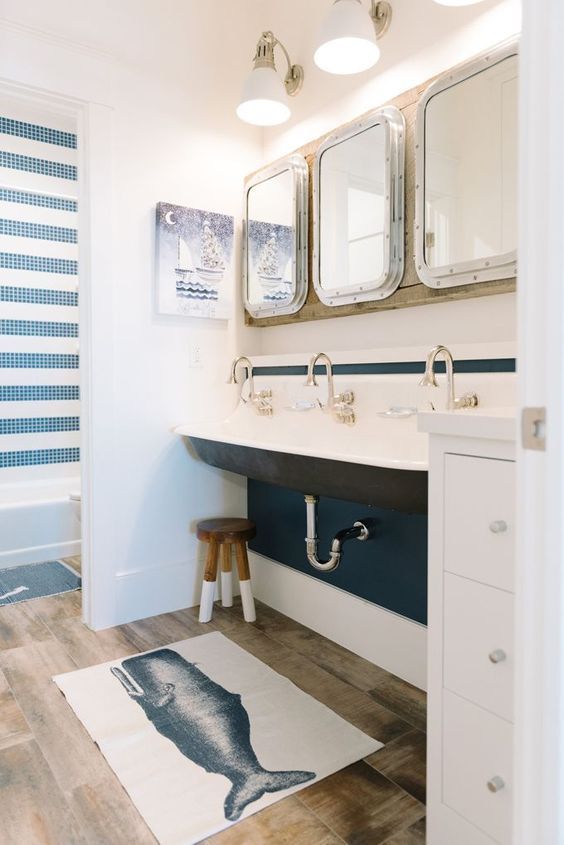 Lighthouse Wall Decor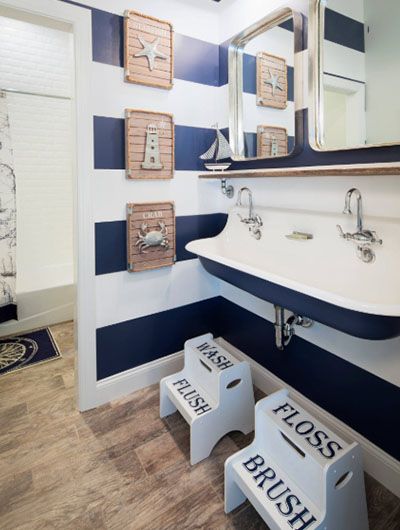 Jute Storage Baskets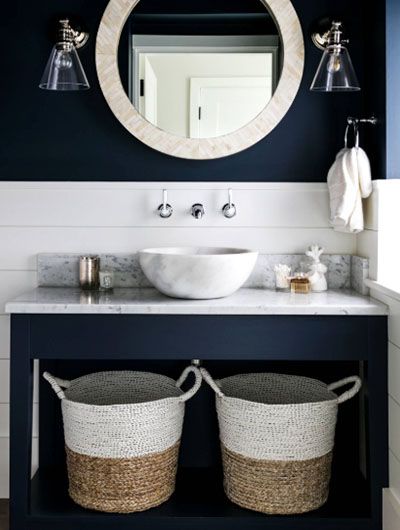 Wood Vanity
and another win for the sailboat pattern wallpaper!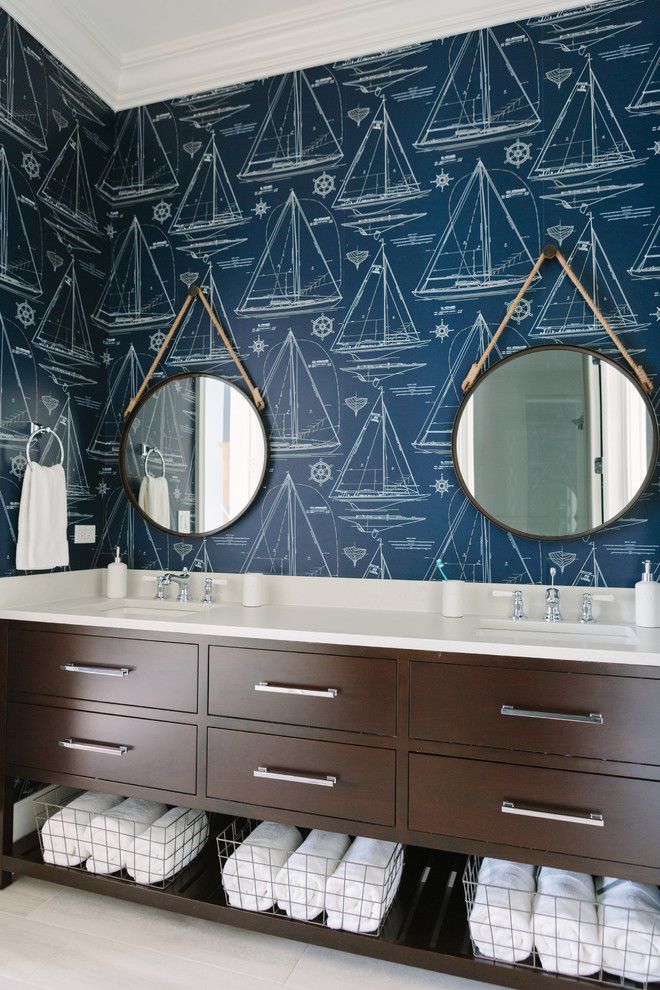 More Nautical Decor Ideas
We love nautical decorating here at Curated Interior. If you enjoyed this post, you may be interested in these other nautical decorating ideas for other areas of the home: